Are you looking for some fun facts about rugby? From bizarre rules to unbelievable stats, here are our top rugby facts you might not know about!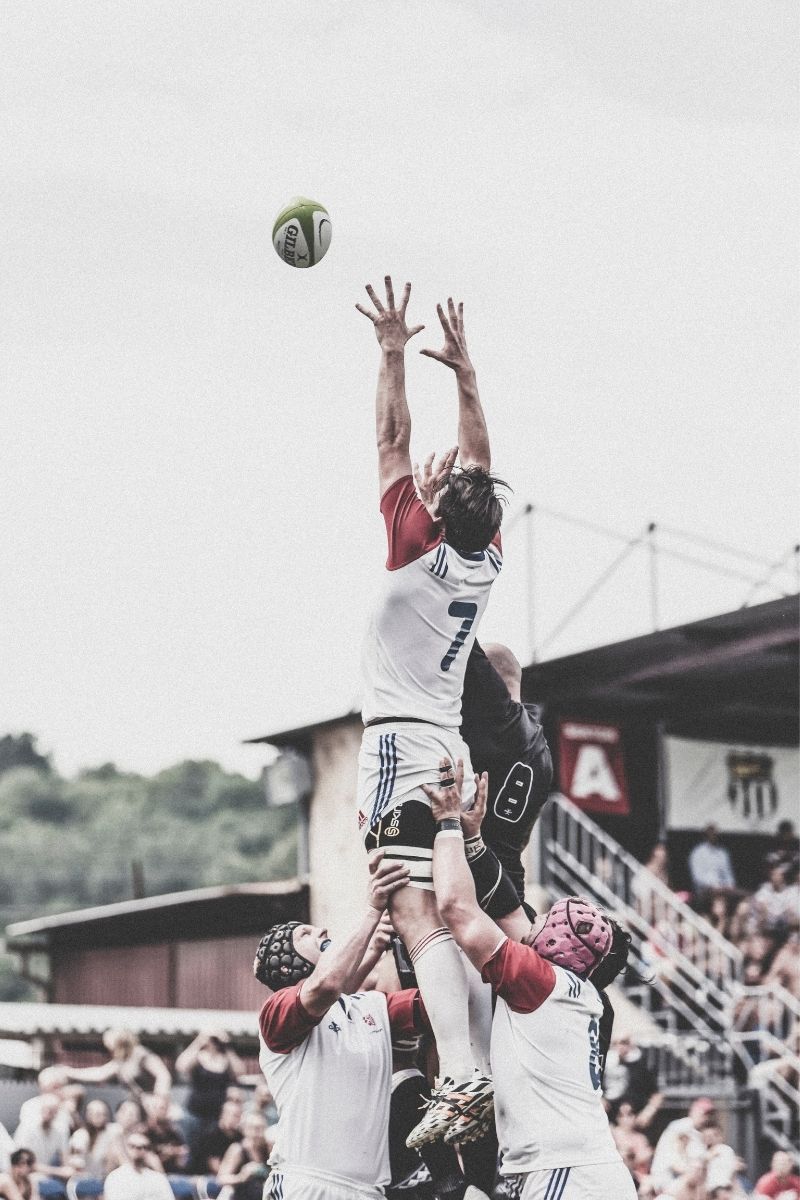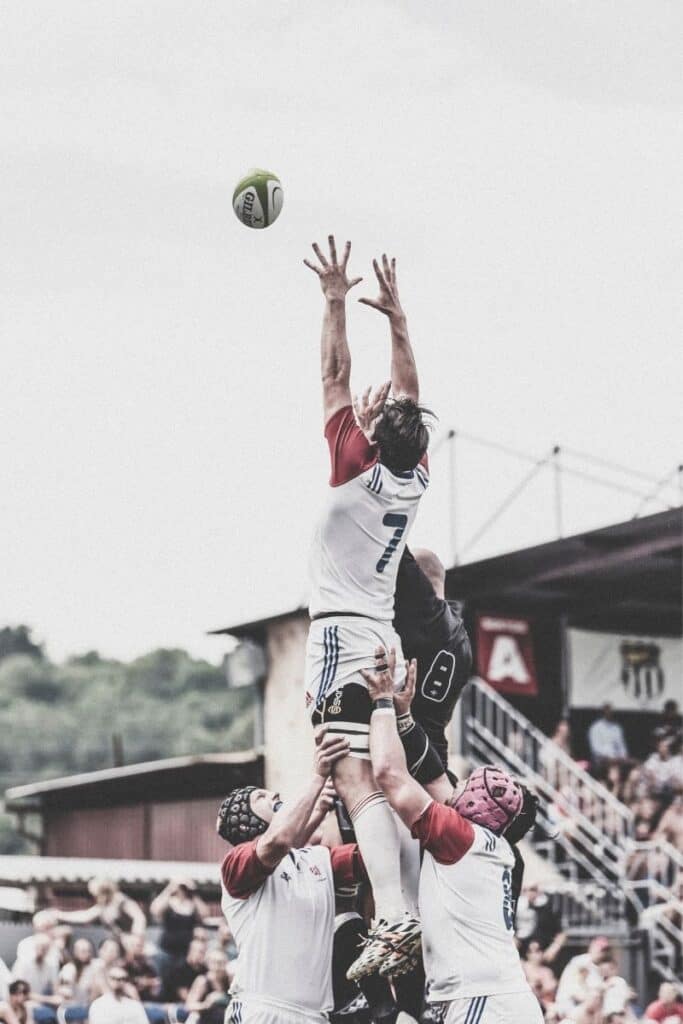 Ahhh rugby. The game of the biggest hits, end-to-end tries and unrivalled passion. Rugby stirs the emotions like no other game – you just need to listen to 'Flower of Scotland' to prove that.
Rugby has been played for almost 200 years now. Some historical sources even suggest that similar games date back to the Roman era. The Romans always knew what they were doing.
It's been a complicated path from the 1800s to now, with a schism in the sport resulting in two different professional games – rugby league and rugby union.
With such a rich history behind it, we've put together a list of fun facts about rugby that all fans are going to love. There are a few facts in here that will really surprise you!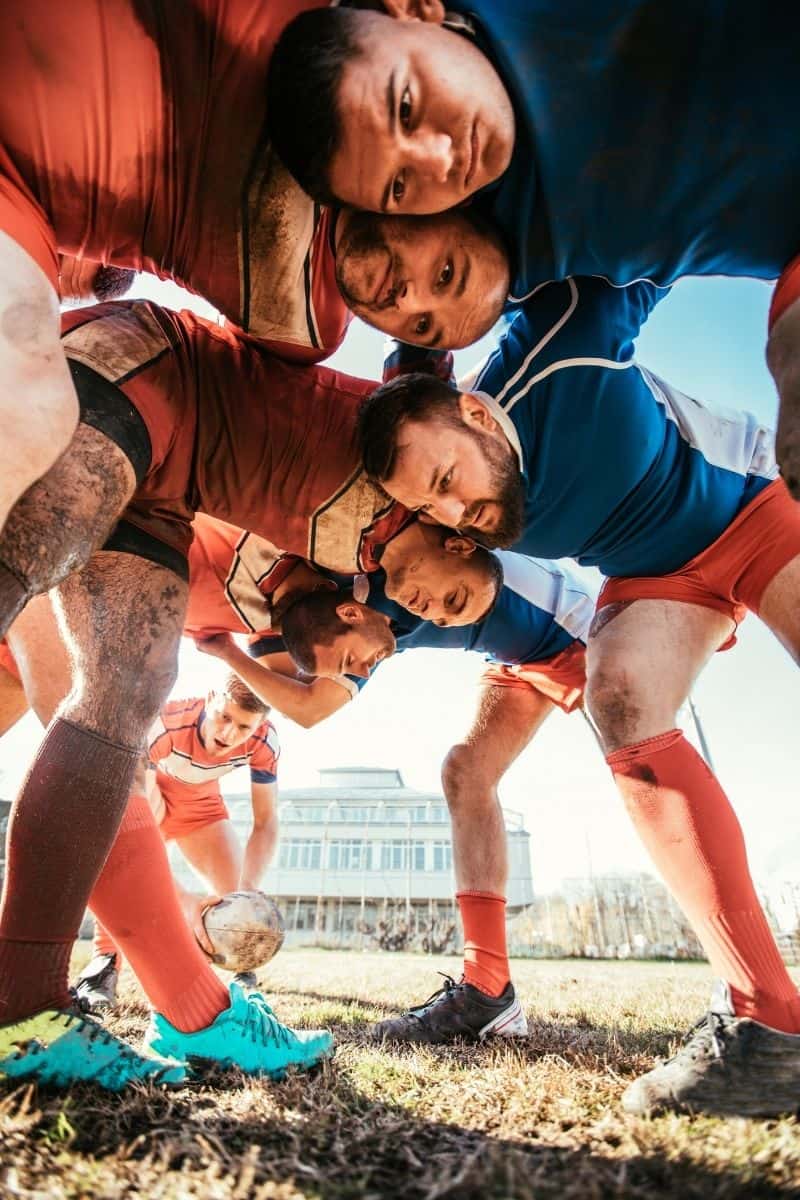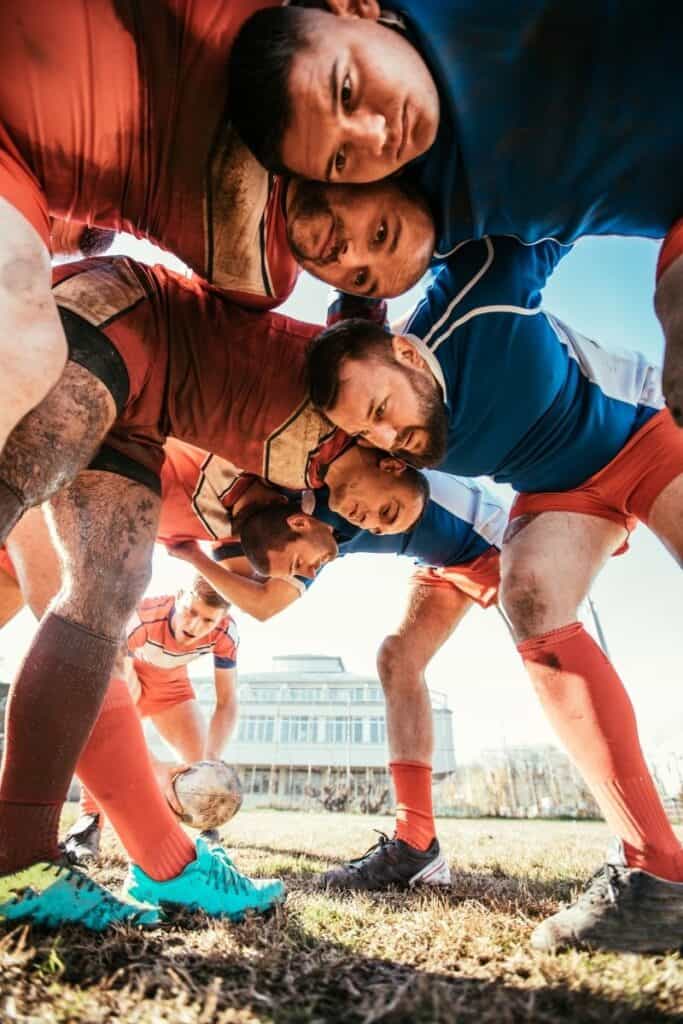 Even though rugby first started life in England (like cricket and tennis), it has grown into one of the world's most popular sports, especially in countries like New Zealand, South Africa, France and even Georgia.
For our America fans out there, even though comparisons are usually made to American Football, rugby predates it by at least 50 years. Basically, rugby wins.
Whether you're a fan or a player, read our rugby facts the game's origins, records and other unbelievable stats.
Don't forget to check out our other fun facts about sport here. We just love all these sports facts!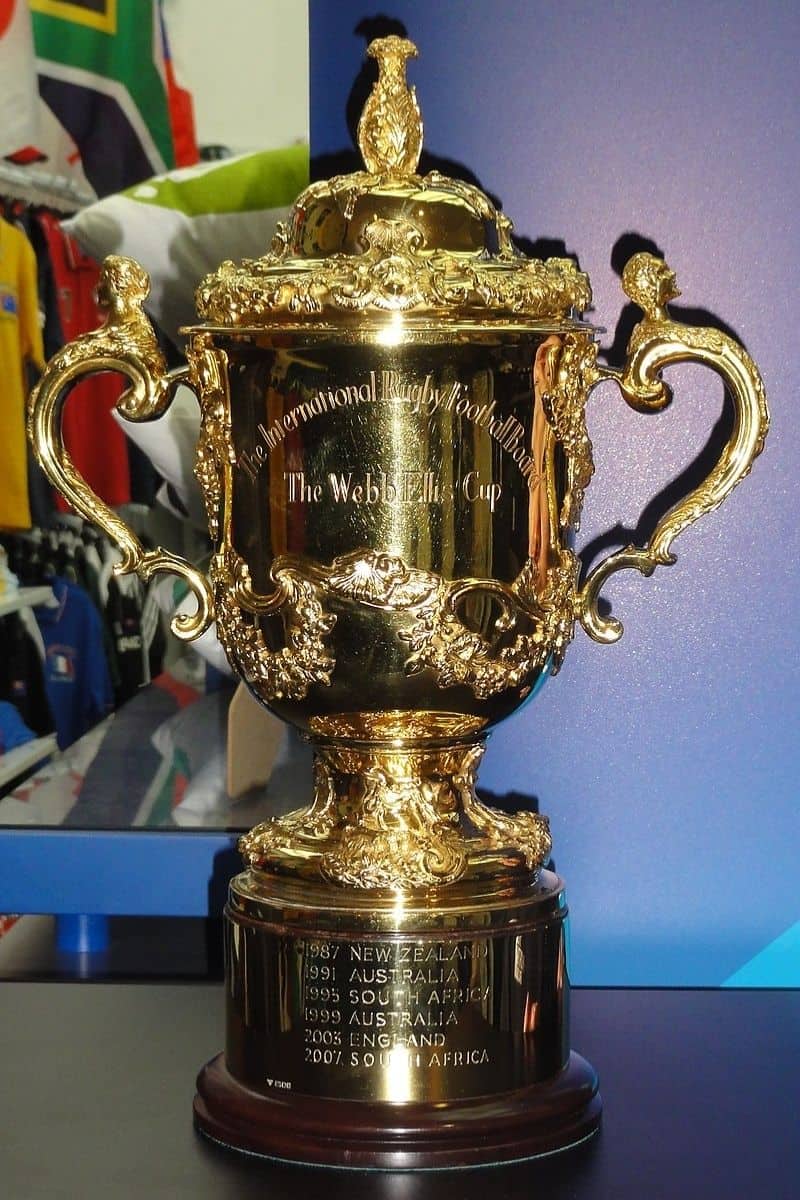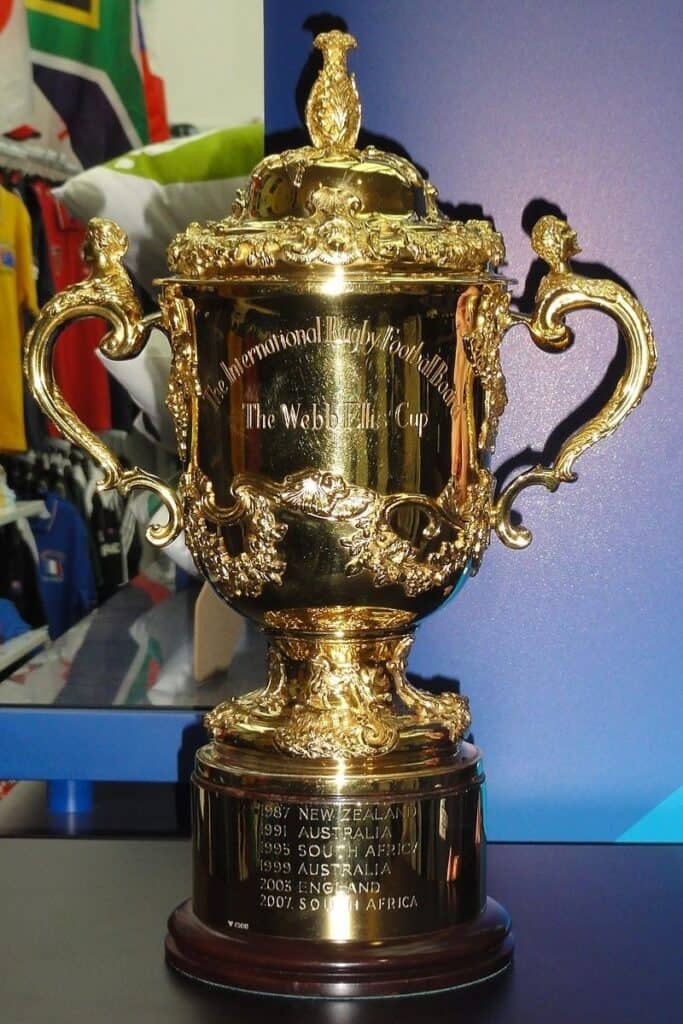 ---
15 Fun Facts About Rugby
1. Rugby balls were first made from pig's bladders
Rugby ball's distinctive plum shape makes them aerodynamic, easy to hold, and easy to pass over distances. To encapsulate those qualities, original rugby balls were made from inflated pigs bladders, stitched tightly to trap the air. Gross but very true!
2. Rugby was originally called something else entirely
If historians are to be believed, the game we now know as rugby was initially played over 2,000 years ago by the Romans.
The game was known by the Latin name Harpastum, derived from the Greek term for seize, which seems rather apt given the aim of the game.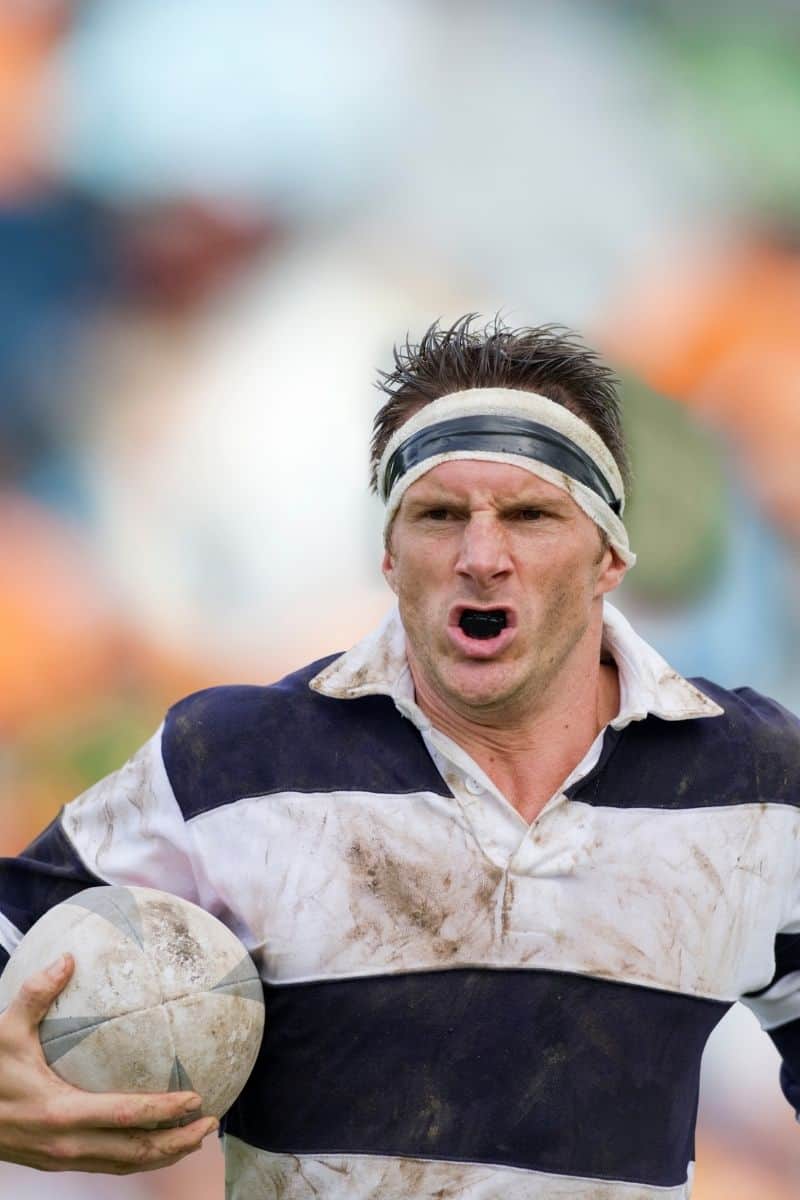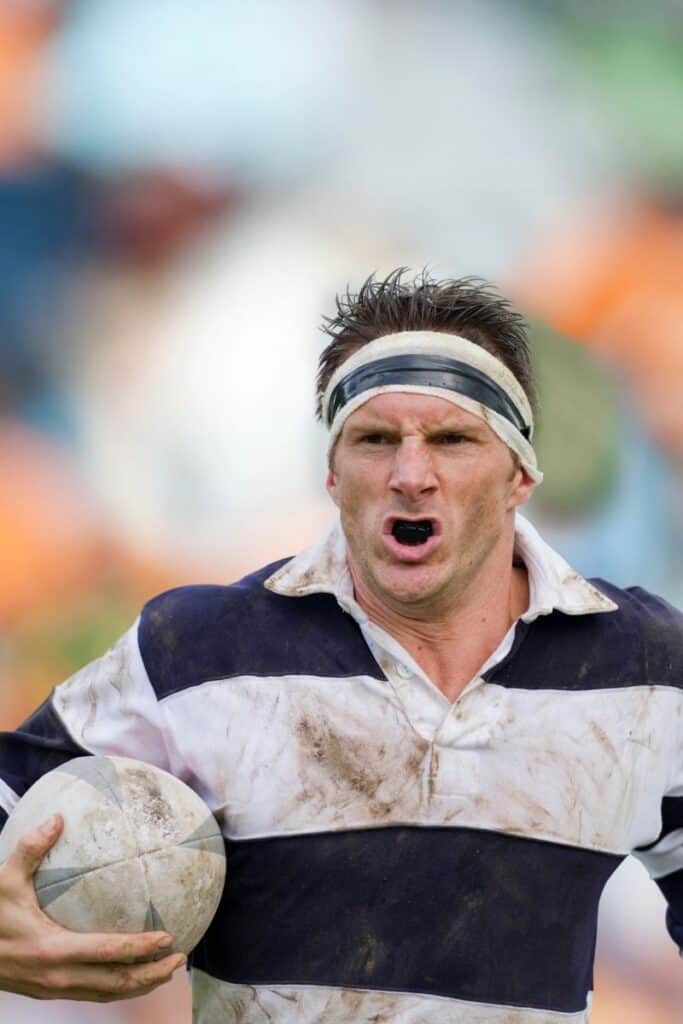 3. The modern game was born at a school in Warwickshire
Rugby's most widely accepted origin takes us back to 1839, where a Warwickshire Rugby School student, William Webb Ellis, came up with the game by picking up a regular football and charging at the opposing team's goal. A formal set of rules would be made later that year.
Also, another interesting fact about rugby for you – the Rugby World Cup trophy is called the William Webb Ellis trophy after the man who invented the game!
4. Rugby union was only classified as a professional sport in 1995
When a schism formed and rugby became rugby league and rugby union in 1895, rugby union was no longer considered a professional sport.
Shockingly, this remained the case until a century later, when in 1995, it was given the same recognition afforded to rugby league.
5. The All Blacks are one of the most successful teams in sporting history
The New Zealand All Blacks are one of the most successful teams in sporting history. Since 1903 when they played their first ever game, they have a win percentage of 78% in nearly 600 games. That stat is absolutely crazy when you think about it. They've also won 3 Rugby World Cups (though arguably should have won all of them apart from 1991 and 2003).
They were also the first rugby team to win 500 test matches, one of many records establishing the All Blacks the world's best team.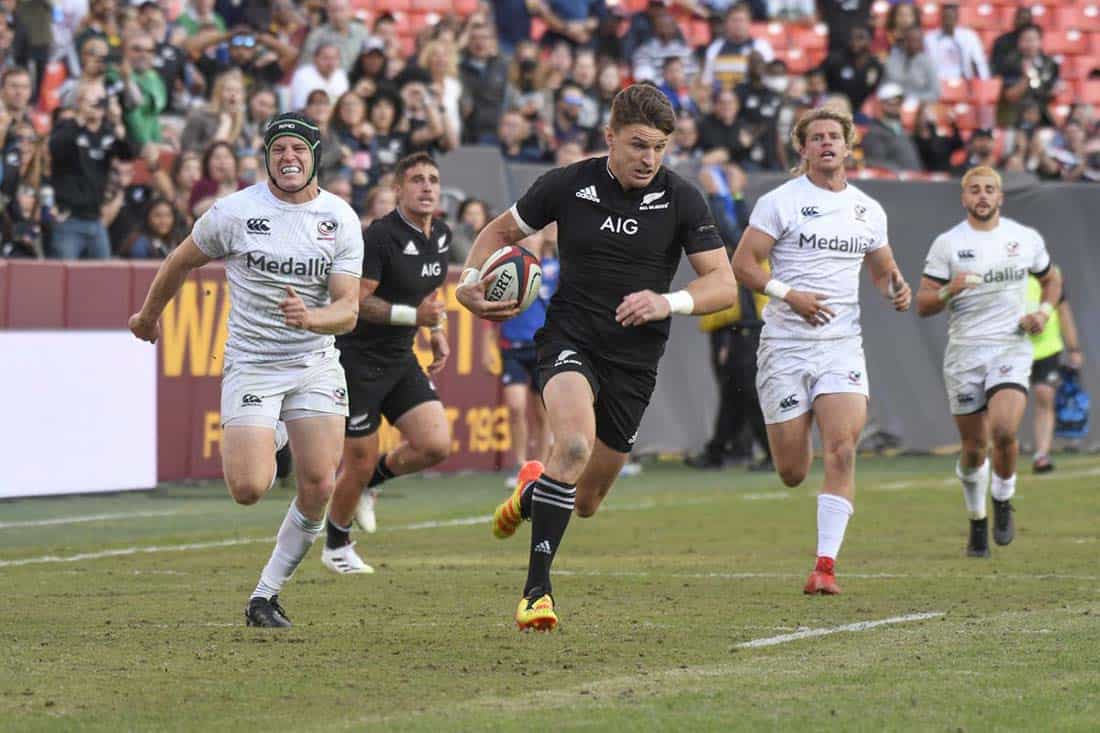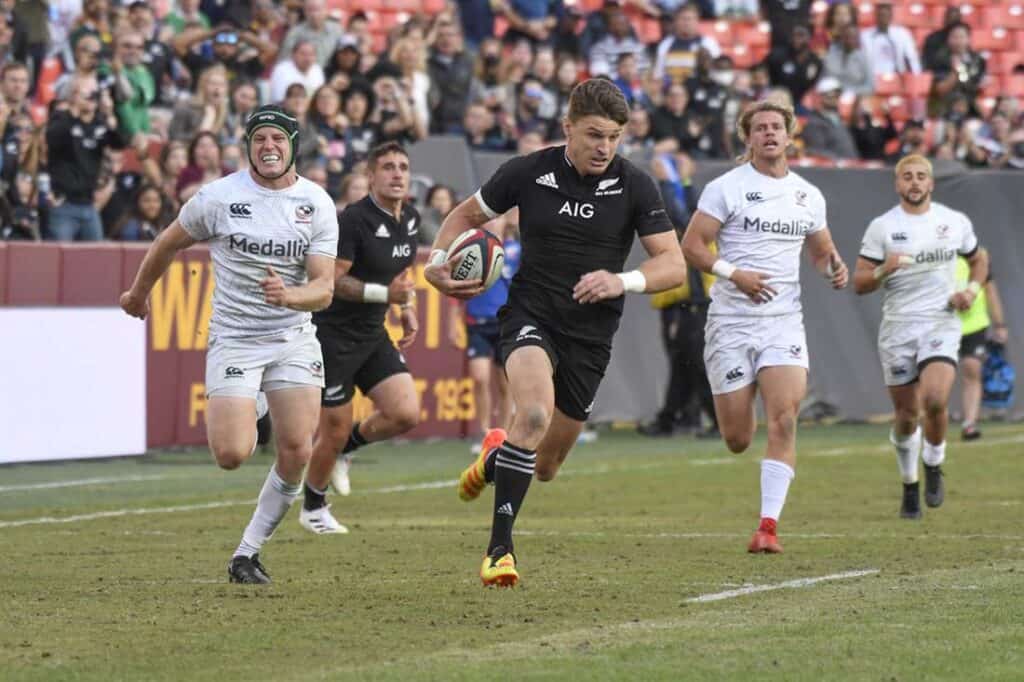 6. England is the only team in the northern hemisphere to win the Rugby World Cup
Given the game's origins in England, statistically southern hemisphere teams are wayyyyyyy better at rugby.
In total there have been 9 Rugby World Cups. New Zealand have won 3, South Africa have won 3, Australia have won it twice, and England are the only team in the northern hemisphere to have won it. Maybe the Rugby World Cup 2023 hosted in France will be another win for a European team though!
7. Japan was the first Asian nation to reach the knockout stages
In 2019, Japan hosted the Rugby World Cup. Not only were they the first Asian nation to host they Rugby World Cup, they also shocked the world by beating Scotland to reach the knockout stages for the first time in history.
Though they were eventually stopped by South Africa in the quarter-finals, they stole our hearts with the way they played. They also showed that taking rugby to new nations is the way forward to grow the game's popularity.
8. Rugby first appeared at the Olympics 1900
Interestingly, rugby first appeared as an Olympic sport in 1900 when the games were held in Paris.
Since then, it's appeared intermittently until its formal reintroduction at the Rio De Janeiro Games 2016, with both a male and female 7's tournament played. At those games, Fiji won the men's tournament winning their first ever Olympic medal in the country's history.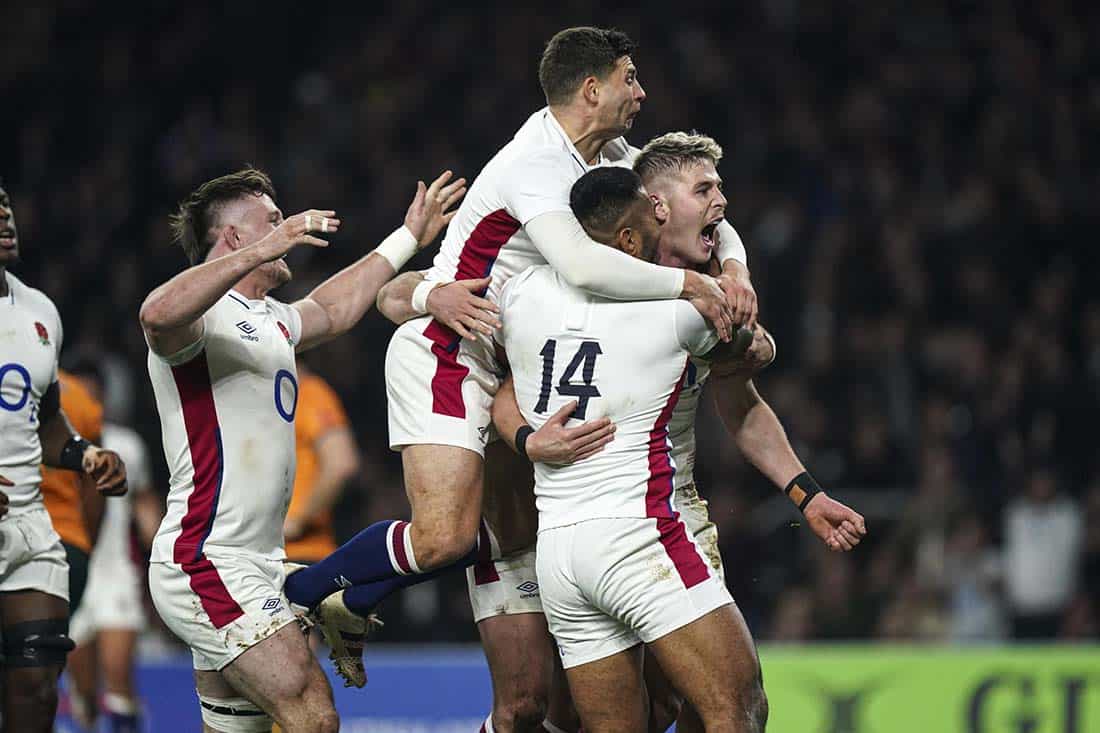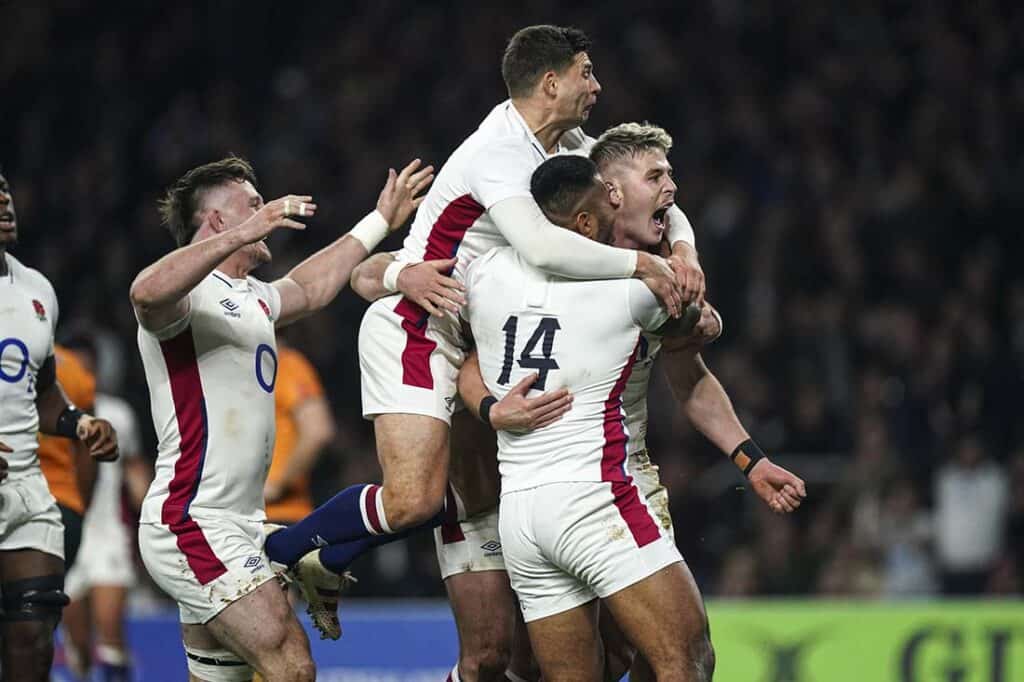 9. Rugby is one of America's fastest growing sports
Though American football is far more culturally relevant, rugby is growing fast stateside. The sport is particularly popular in Colorado and Utah, where around 32,000 men and 11,000 women are involved in senior-level rugby.
10. 160 international caps and still going
Alun Wyn Jones of Wales is a behemoth in the sport. He has over 160 international caps to his name and he's still going.
He's played at 4 world cups (2007-2019) which is a record, has played in 4 Lions Tours (2009-2021), which is also a record, and has clocked up over 225 appearances for the Ospreys too. Someone needs to check in his loft for a portrait of himself, because this guy just keeps going and going.
11. The most tries scored by a rugby player is 69
Though Japan is yet to take the world cup, former player Daisuke Ohata holds the world record for most international tries with 69.
He set the bar between 1996 and 2006 while playing on the wing and once scored eight tries in a single match. It's going to be a long time before anyone beats that record!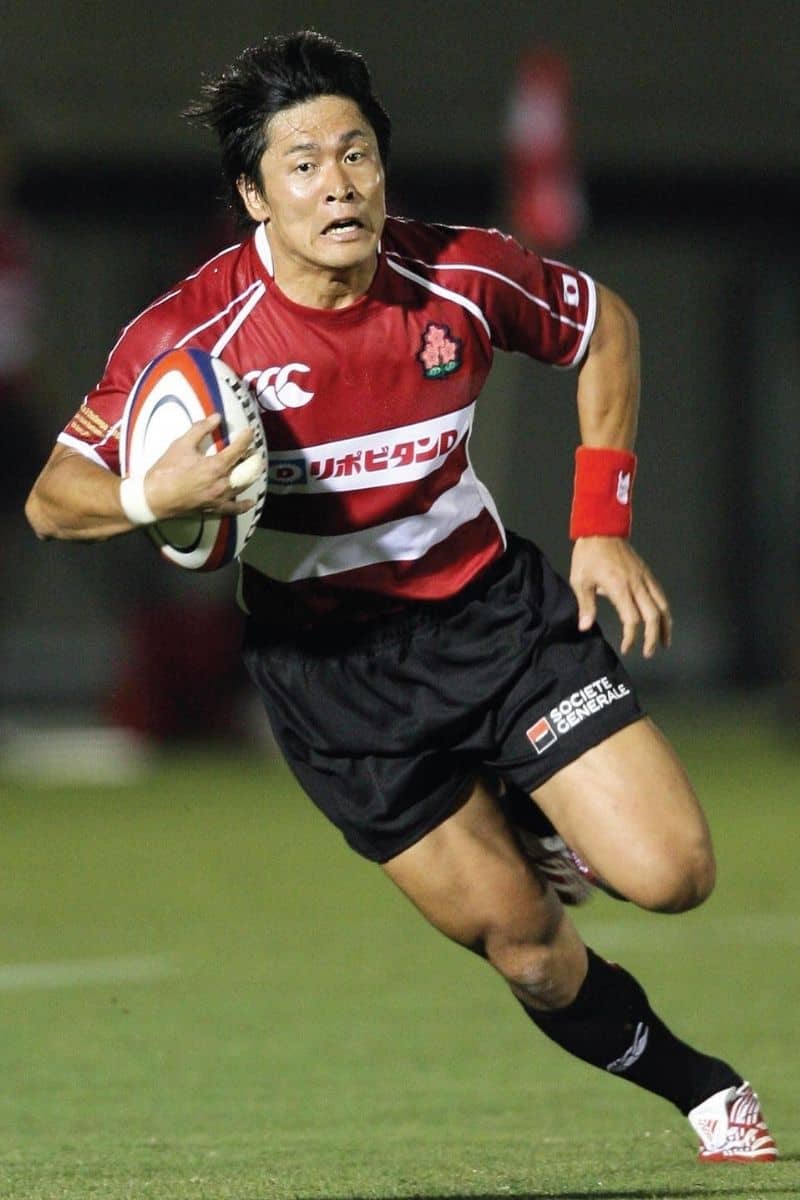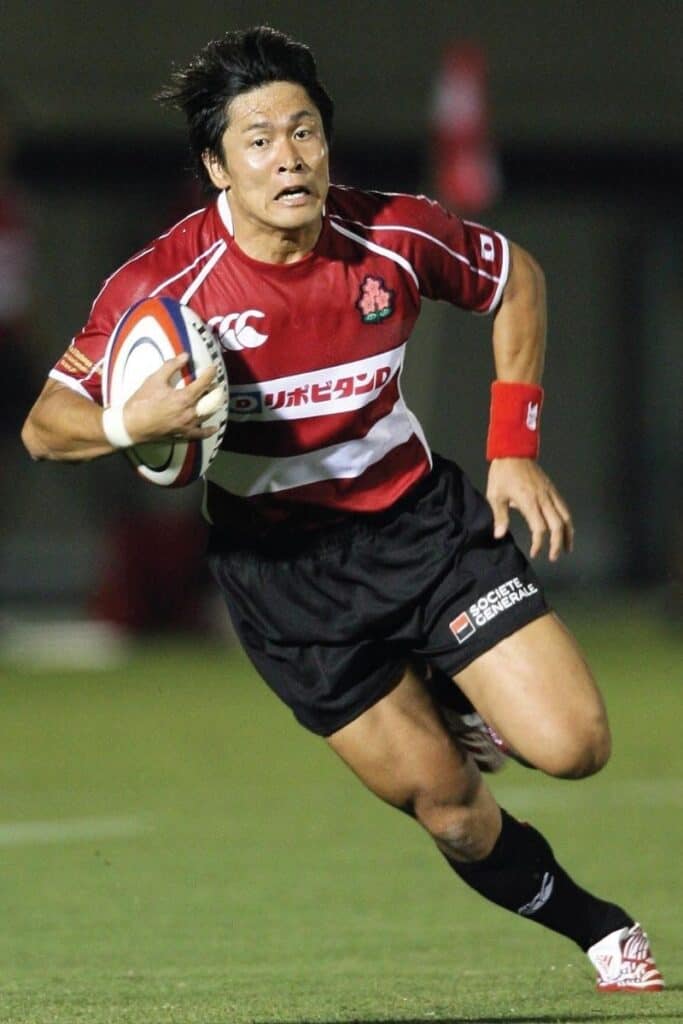 12. Manufacturing rugby balls caused a very unusual and tragic death
In rugby's early days, Richard Lindon's leather shop was in high demand for balls. He enlisted the help of his wife Rebecca, but she tragically passed away due to the germs she ingested from the bladders while blowing them up.
Lindon searched for an alternative to pig's bladders from that point onward.
13. The same whistle is blown at the start of each world cup
This is without a doubt one of our favourite rugby facts. Welsh referee Gil Evans used the same whistle to preside over Rugby games for 20 years, donating it to the New Zealand Rugby Museum in 1969.
The tradition was revived for the 1987 Rugby World Cup, and the whistle has been used for every tournament since. Best not to think about how hygienic that 100-year-old whistle is.
14. The first rugby team to perform the Haka did so 1888
The Haka, a traditional dance of Maori People, was first performed by New Zealand Rugby Team The Natives in 1888 to demonstrate their pride, strength, and unity.
It has been performed before games ever since and has become a symbol of rugby for New Zealand. Whether you're a Kiwi or not, it's one of those spine-tingling moments when you know a big game is about to be played.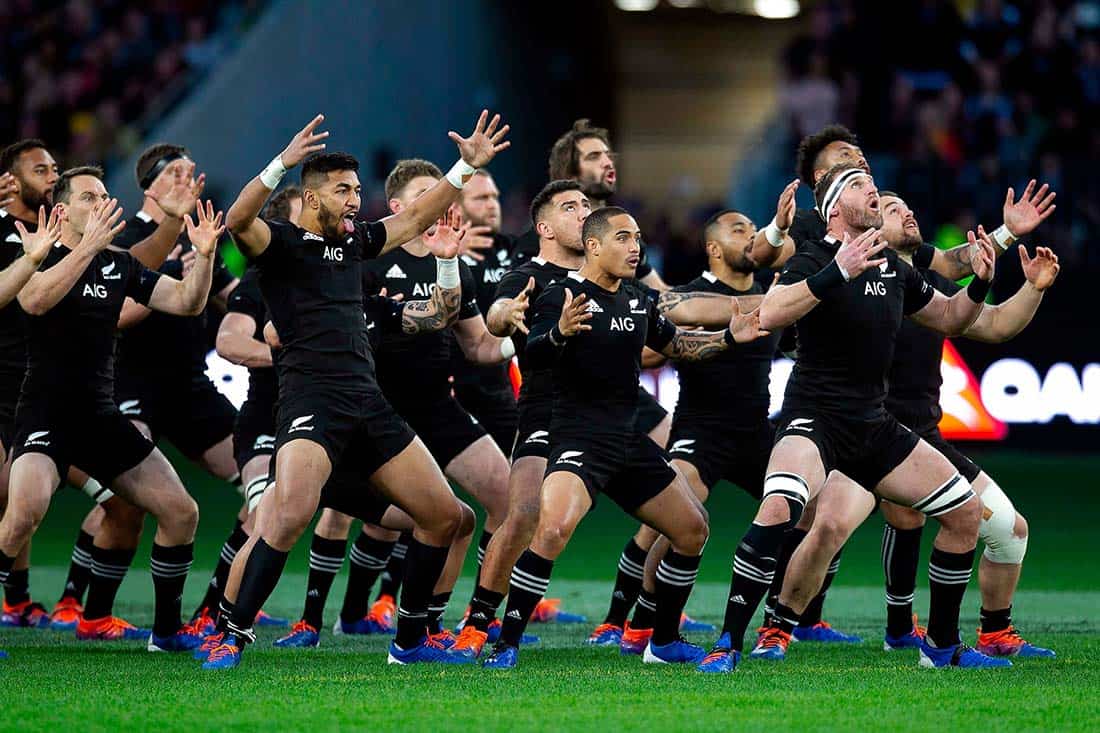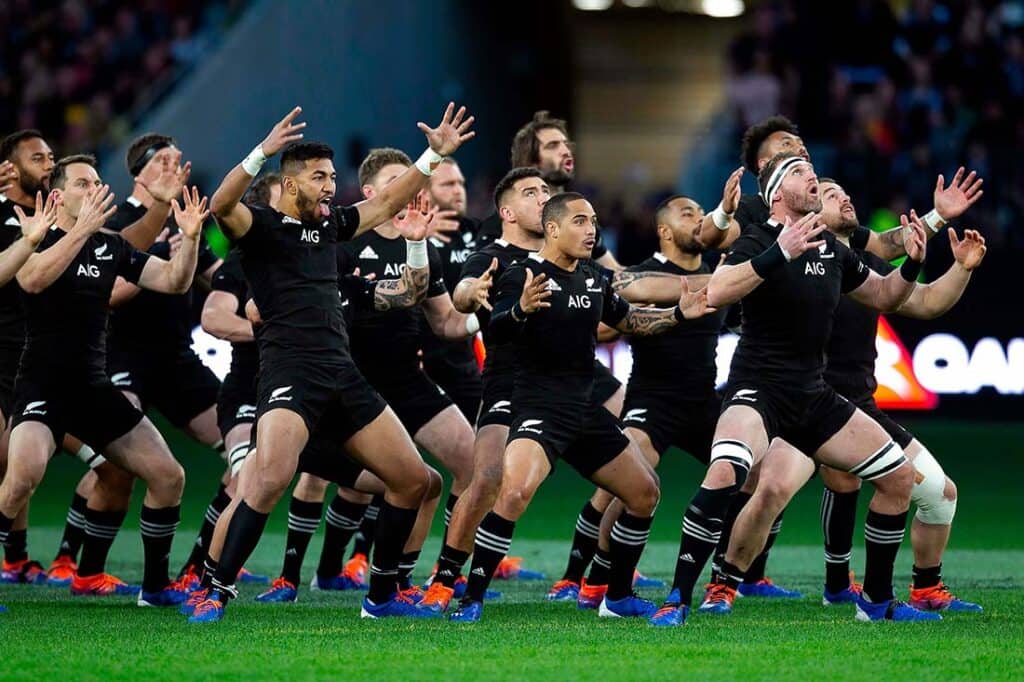 15. There are over 6,600,000 registered rugby players
As rugby's popularity increases, statistics indicate that there are over 6,600,000 players registered globally.
South Africa leads the way with 651,146 registered players, though England can claim a technical victory with 2,139,604 people playing professionally and non-professionally.   
---
Who wants more fun facts?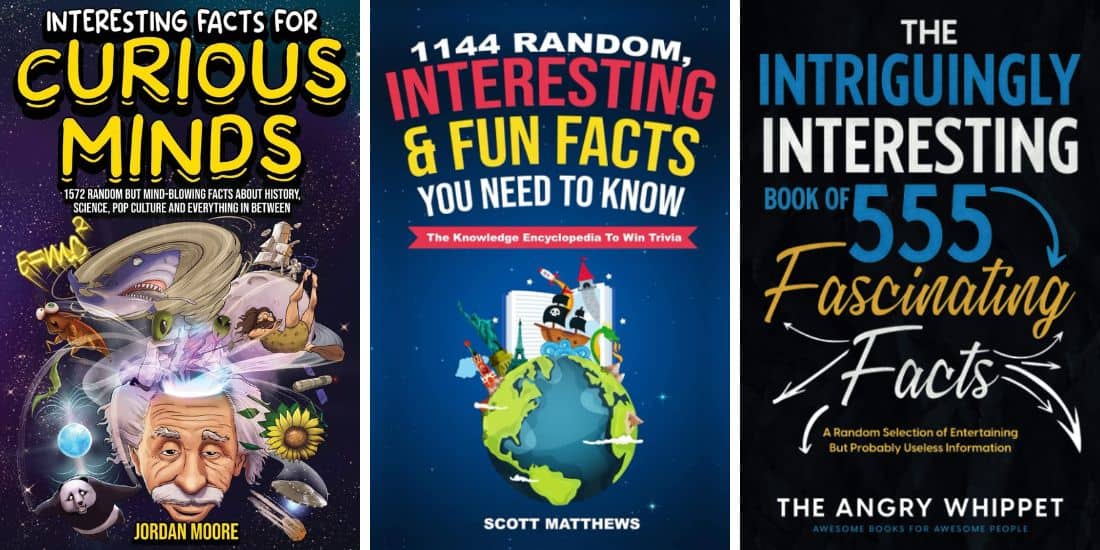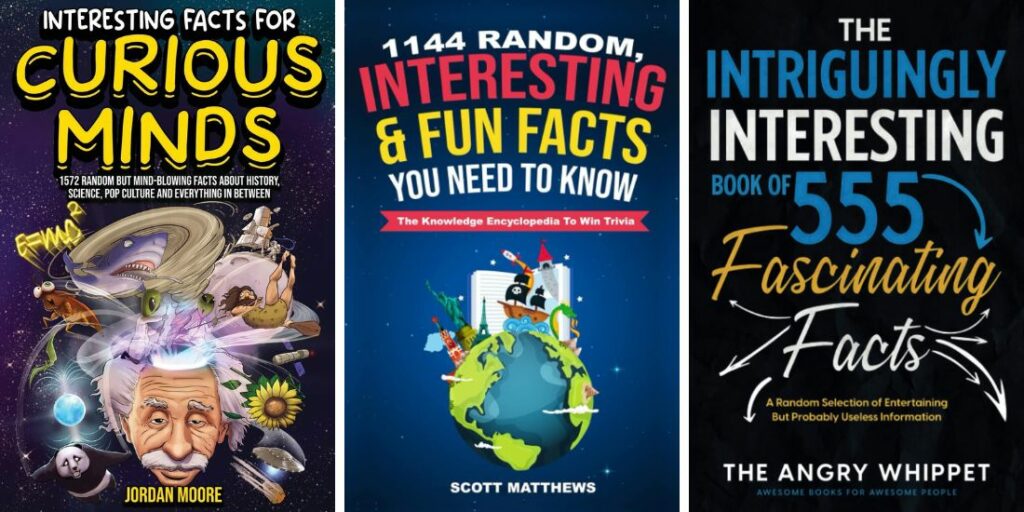 If you're looking for some recommendations, these are a few of our favorite fact books to buy. We use these when planning fun trivia nights with family and friends!
---
What was your favourite fun fact about rugby?
If you've got any other facts you think we missed, let us know in the comments below and we'll add it to our rugby facts!