Looking for fun facts about snowboarding? From record-breaking flips to the world's largest board, we've got the best snowboarding facts for you!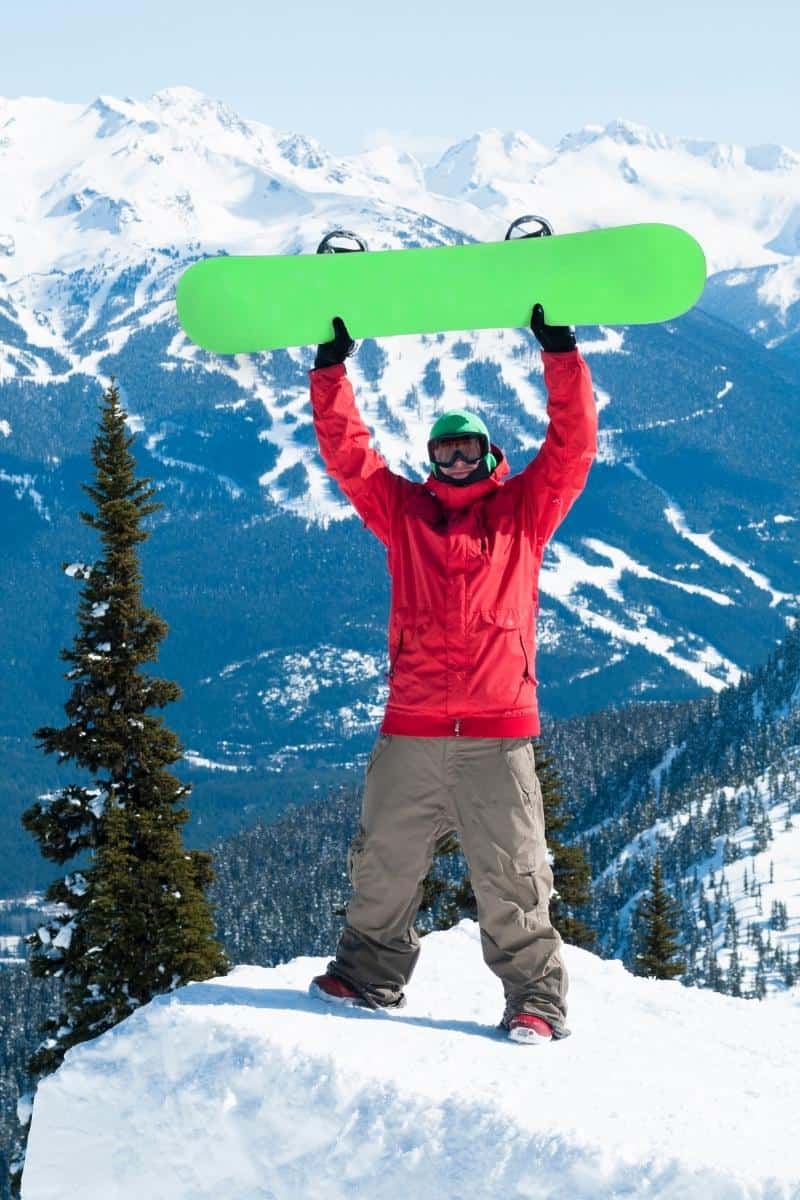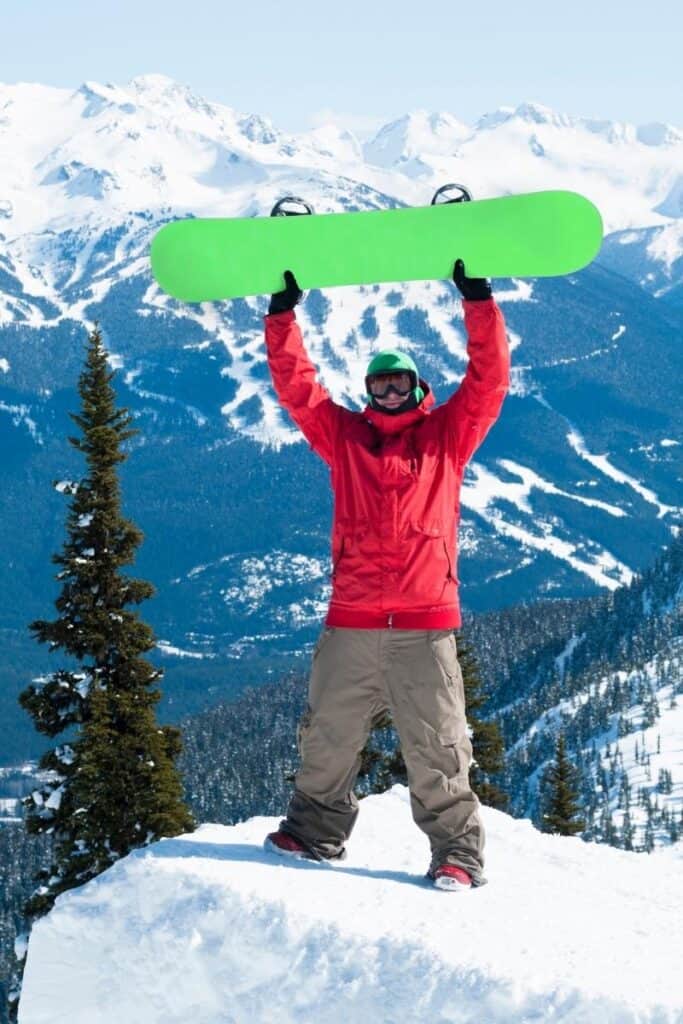 There's no doubt about it, snowboarding is one of the coolest sports in the world.
Snowboarding as we know it has been around since 1965 when Sherman Poppen decided his daughters needed an interesting new toy to play with at Christmas. He made a new board which was ridden like a skateboard but with no wheels or bindings. And that was the very first snowboard and how snowboarding was born.
What started as recreation is now a globally recognized sport. It even features in the Winter Olympic Games, a monumental achievement for something so recently invented.
It doesn't matter if you're a skier or a boarder, we've put together a list of fun facts about snowboarding so you can learn more about this amazing sport.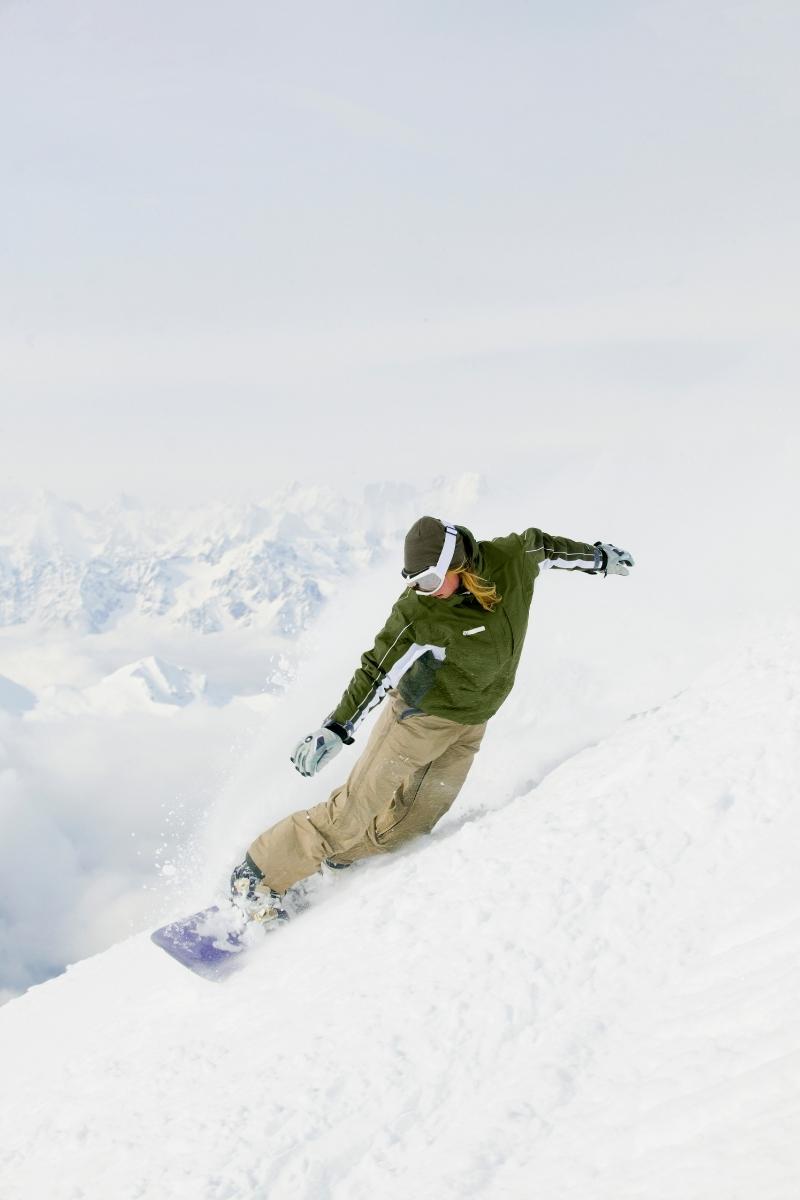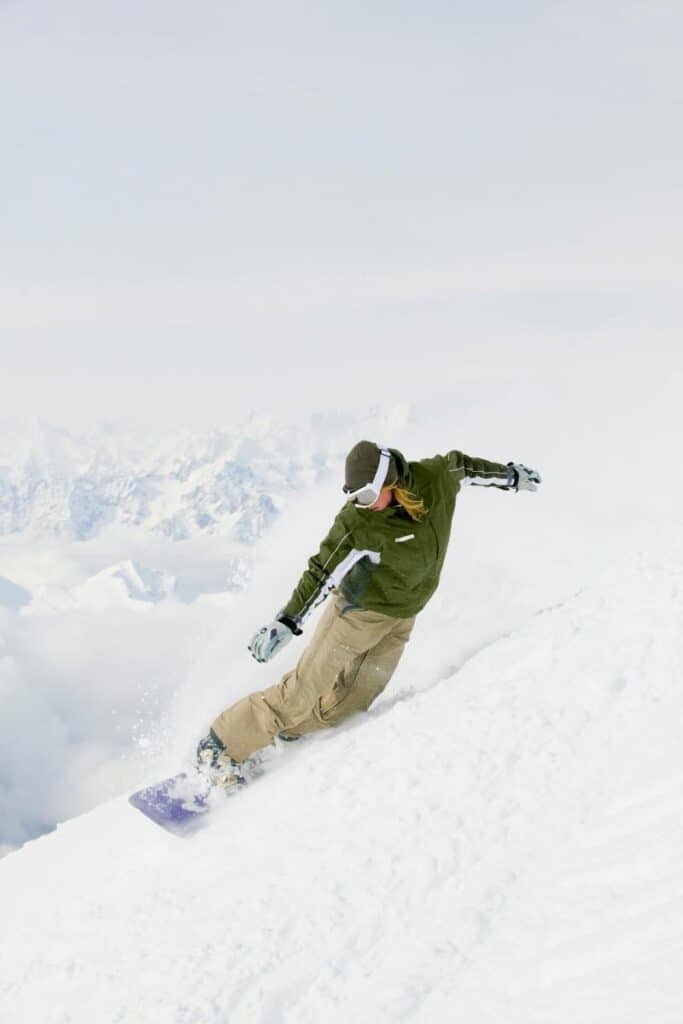 Though snowboarding seems intimidating on the surface, you'd probably be shocked to learn how safe it actually is. Did you know that less than 1% of snowboarders suffer an injury? It seems unlikely, given the fast and furious nature of the sport, but it's entirely true.
More people lose their lives to angry cows in the USA each year than to snowboarding accidents. So, if the thought of picking up a board has ever crossed your mind, it's safer than crossing a field of cows!
On that note, read on for some more snowboarding facts that will really surprise you. You'll be able to tell your mates all about these facts on the slopes the next time!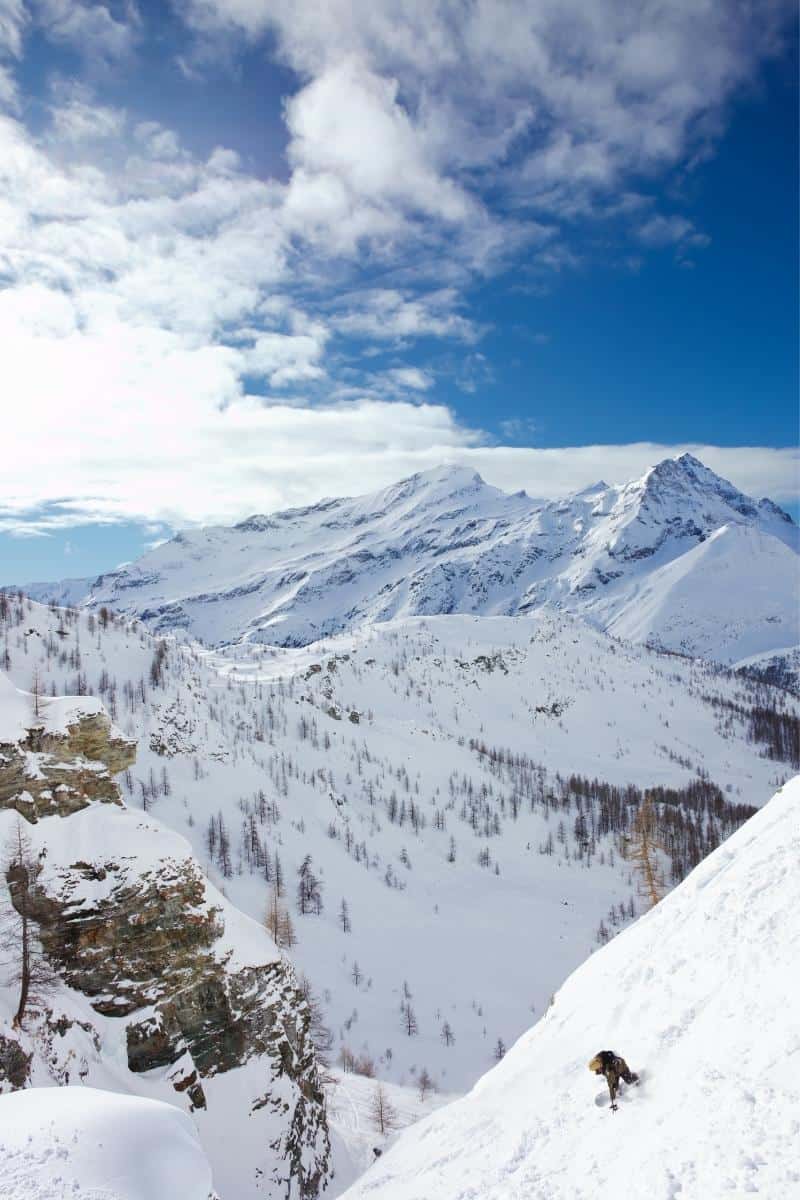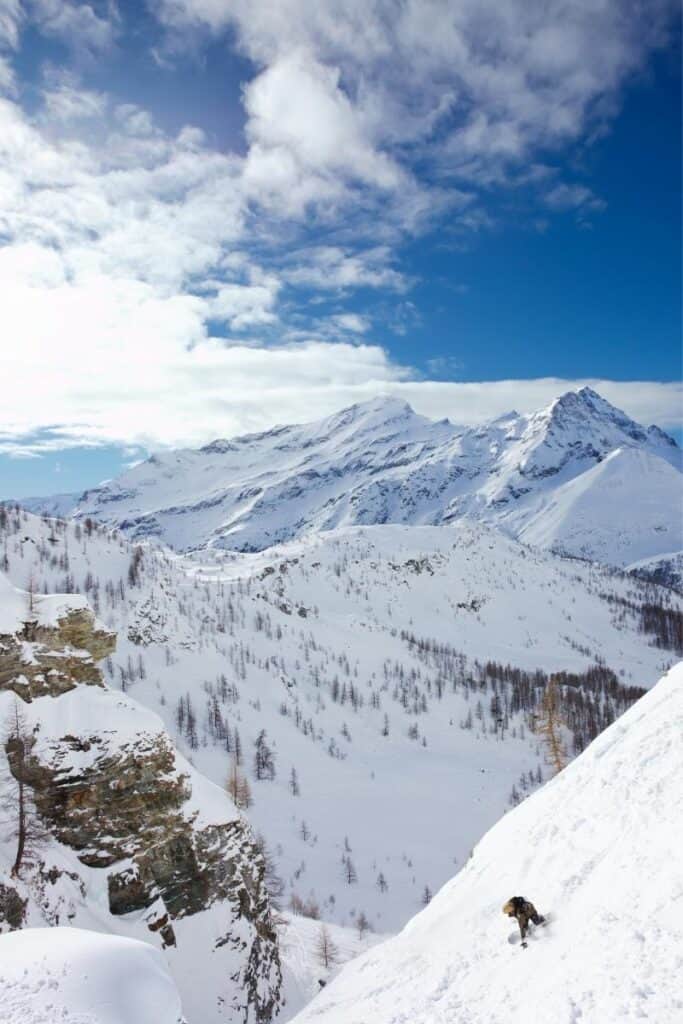 ---
17 Fun Facts About Snowboarding
1. Snowboarding wasn't the sport's original name
Snowboarding was originally dubbed 'snurfing', a cross of snow and surfing. The name was coined by Sherman Poppen, the guy who created the first prototype board for his daughters, and it gradually evolved into snowboarding as we recognize it today.
From 1968 through the late 1970s, snurfer racing competitions were held in Muskegon, Michigan. There was even a snurfing championship held in 1968. Imagine being one of the first racers there when you barely knew what you were doing!
2. Many factors make up the perfect snowboard
Making the perfect snowboard takes work. Many factors are considered such as length, width, sidecut, flex, and more. These subtle design choices play a significant role in how capable the board is and what variety of snowboarding it excels most in.
That means some boards are super fast for races, whereas some boards are made for big-air competitions.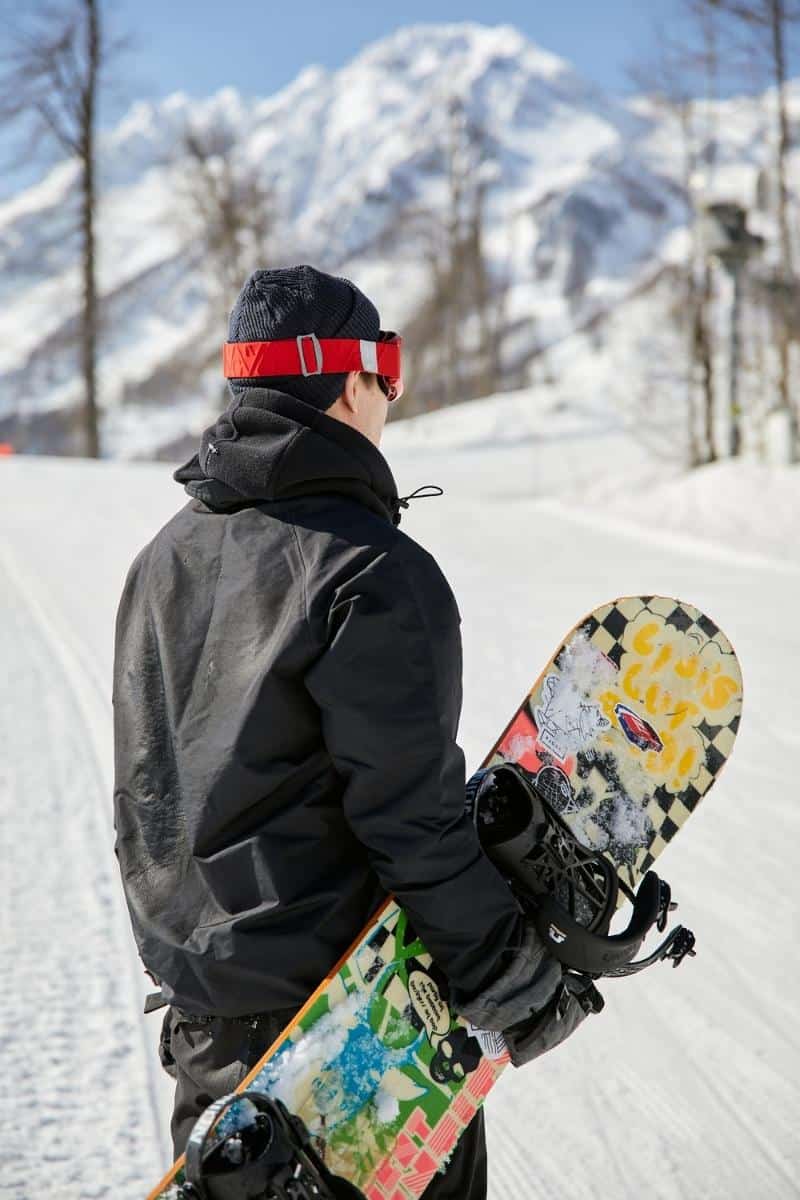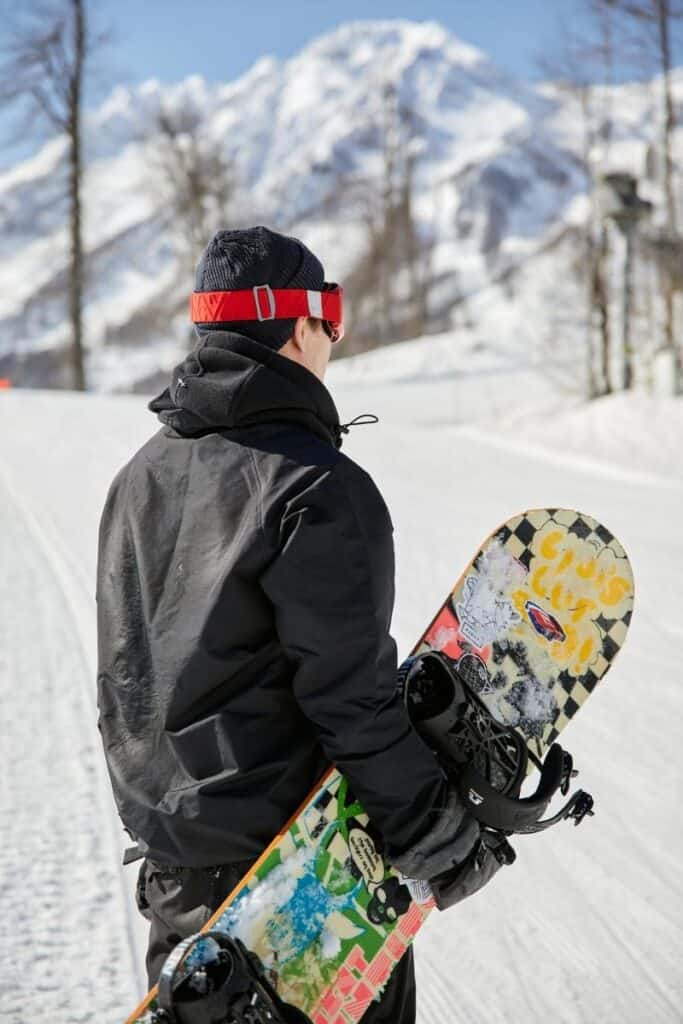 3. The US has the most Olympic snowboarding medals
Snowboarding has been a staple of the Winter Olympics since its first introduction in 1998. To date, the USA has taken home the most medals at 31 (14 of those gold). Switzerland are in second place winning just 13 medals in comparison.
Shaun White set the record for most golds at three separate games making him one of the biggest names in the sport. He even has a series of his own videogames!
4. Snowboarding is most popular in 3 countries
While snowboarding is popular worldwide, some countries are better suited to it than others. The USA, France, and Austria are all keen snowboarding countries. Mammoth Mountain (USA), Val Thorens (France), and Ischgl (Austria) are deemed some of the best snowboarding resorts in the world.
Alternatively, if you prefer skiing, then check out our fun facts about skiing. It's fascinating at how different these two sports are!
5. There are several different styles of snowboarding
Similar to skateboarding, there are multiple styles of snowboarding you might choose to pursue. Freestyle, freeride, and racing are the three main styles to master in this sport, with certain board styles better suited to each.
While freeride is the most popular, this style is designed for adventurous riders who spent most of their time off groomed runs.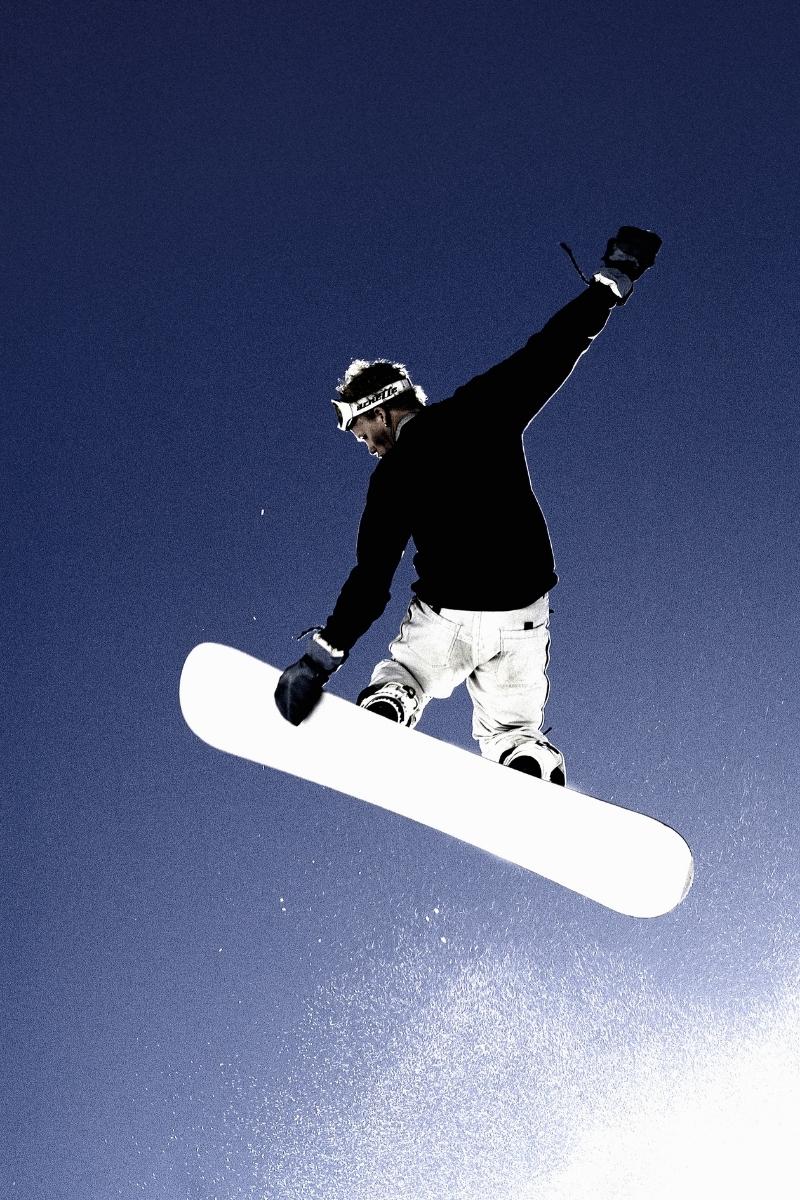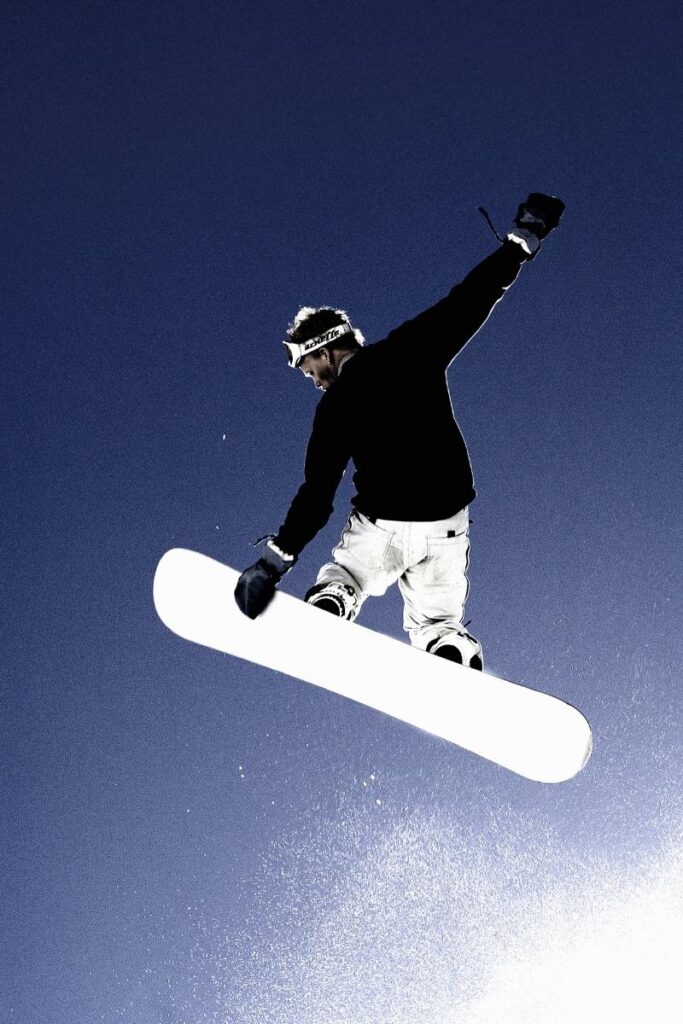 6. The Olympics host 11 separate snowboarding events
Snowboarding is nuanced enough to warrant eleven separate events at the Winter Olympic Games.
There's a variety to choose from for competitors such as the men and women's half-pipe, parallel giant slalom, mixed team snowboard cross, slopestyle, and big air. We're not going to lie, we massive fans of the big air competition!
7. Less than 1% of snowboarders suffer injuries
This one should definitely reassure those hoping to take up the sport. For a sport that appears so risky, the injury rate is actually incredibly low, assuming you follow safety guidelines.
In fact, one of the most common injuries sustained is a wrist sprain, which hurts, sure, but things could definitely be worse.
8. Snowboarding companies love their viral videos
Snowboarding companies invest heavily in marketable videos to sell their sport to a broader audience.
Promotional videos are invariably packed with impressive tricks and massive jumps, and it's these videos that attract more casual audiences. Some snowboarders, such as Ryan Knapton and Casey Willax, have even found fame via YouTube.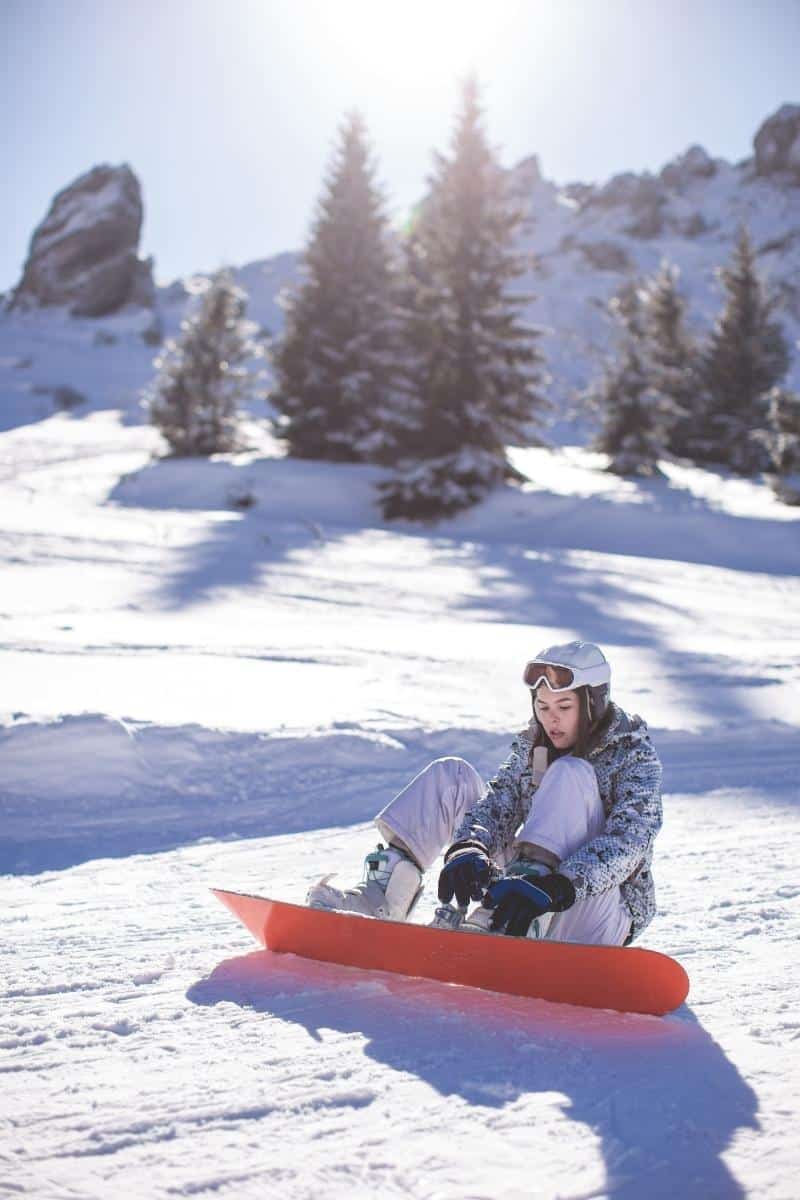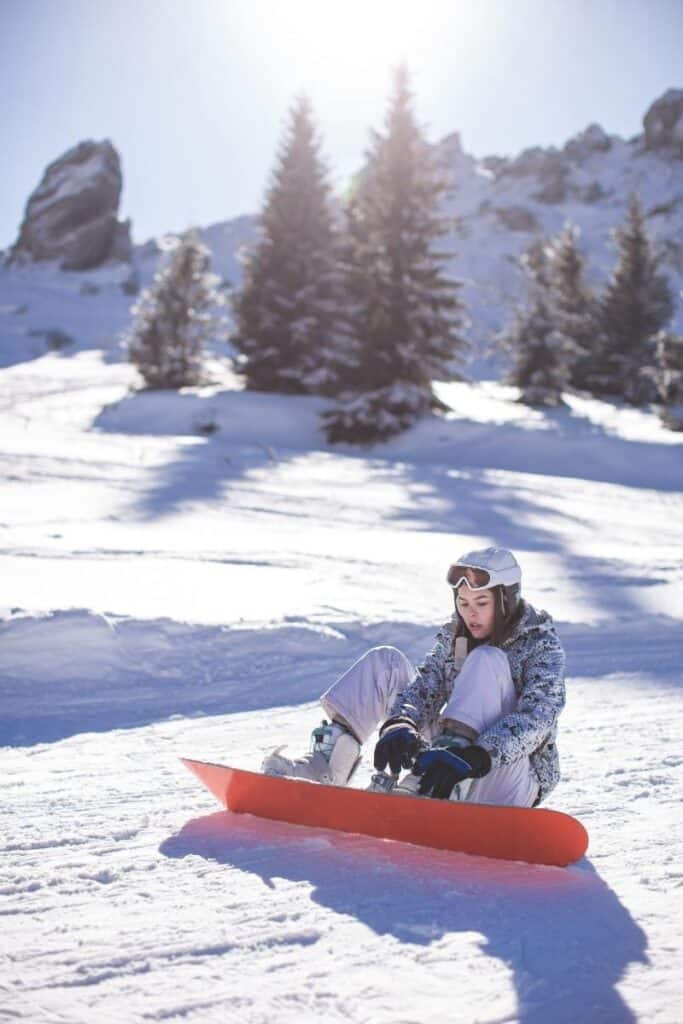 9. The sport was briefly outlawed in the US in the 1980s
We absolutely love this fun fact about snowboarding. In the 1980s, snowboarding was dismissed as a dangerous teen craze attracting youths onto unstable slopes and was promptly banned across all US resorts.
However, the ban was soon lifted after further consideration, and Stratton Mountain was the first to welcome boarders back in 1983.
10. The record number of flips done on a single jump is 4
Flips are possibly one of the most exhilarating things you can do on a snowboard. However, some take it farther than others, with Mark McMorris being the first to pull up off four flips in a single jump, a feat that's only been repeated by eight others since. Can you imagine doing one flip, let alone four!?
11. The fastest speed reached on a snowboard is 125mph
The Guinness Book of World Records recorded that the highest speed ever reached on a snowboard was 201.907kph (125mph). The record was set by Australian snowboarder Darren Powell at the French resort of Les Arcs in 1999 and remains unbroken today. How rapid is that!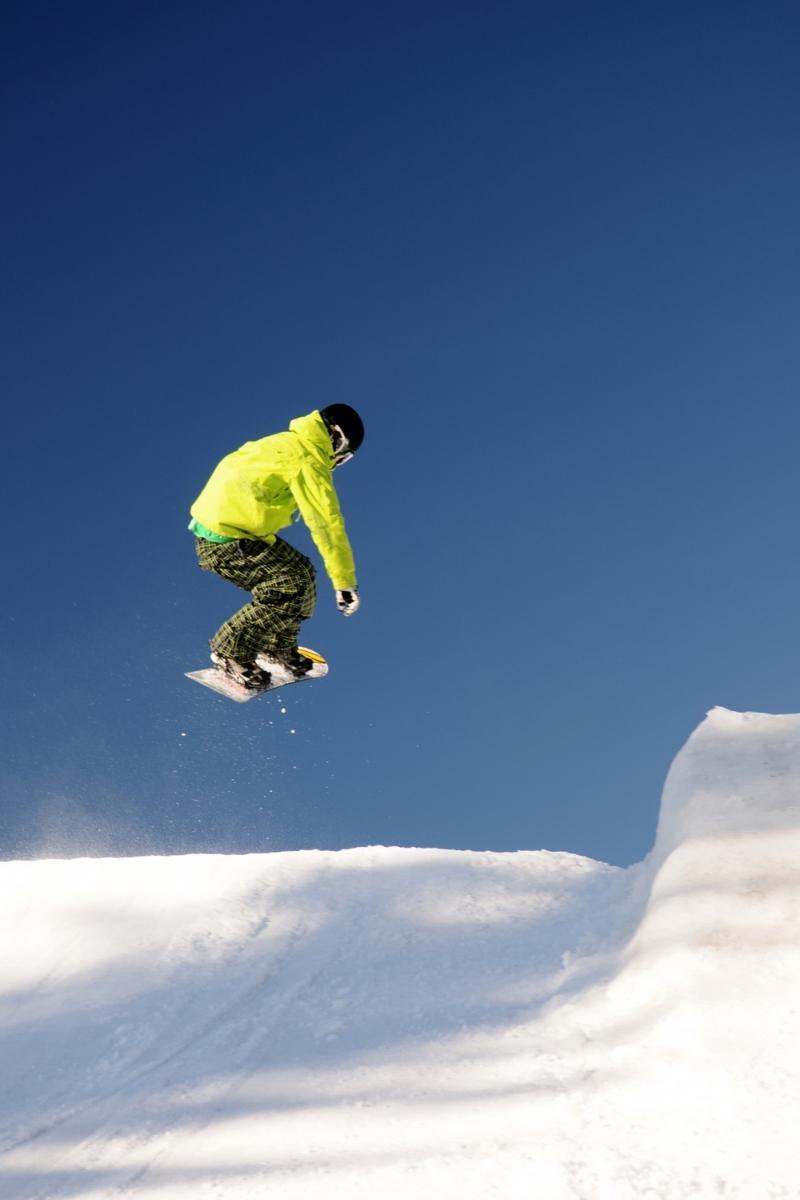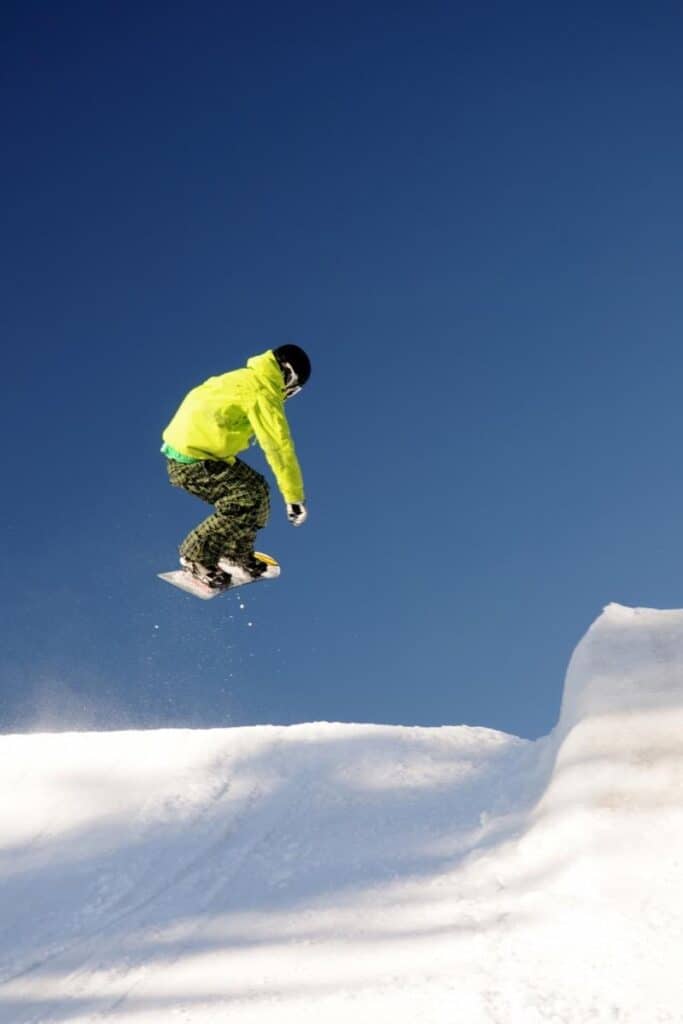 12. The longest snowboard jump is 57 meters
Most resorts catering for snowboarders feature a series of ramps, half-pipes, quarter-pipes, hips, and super-pipes designed to let snowboarders take to the air and perform flips and other tricks.
Norwegian snowboarder Mads Johnson completed an astounding 57-meter jump to set the record for the longest jump in 2005. This is another record that still hasn't been broken despite huge leaps in the sport and in technology.
13. The world's largest snowboard can hold 20 people
Controlling your own snowboard is a skill that comes with years of practice, but a board designed for 20 sounds like a disaster just waiting to happen.
Inventor Arnold Schinder decided to give it a crack anyway, the result being 10 meters long and 2.15 meters wide. We're still not entirely sure why he thought this was a good idea!
14. The youngest Olympic snowboarding medallist was only 17
While most 17-year-olds are busy at college or learning their trade, Red Gerard decided to become an Olympic Champion instead.
Competing for the US at the Winter Games of 2018, he took the gold medal in Pyeongchang for snowboarding, undoubtedly besting any story his mates could hope to challenge him with back home.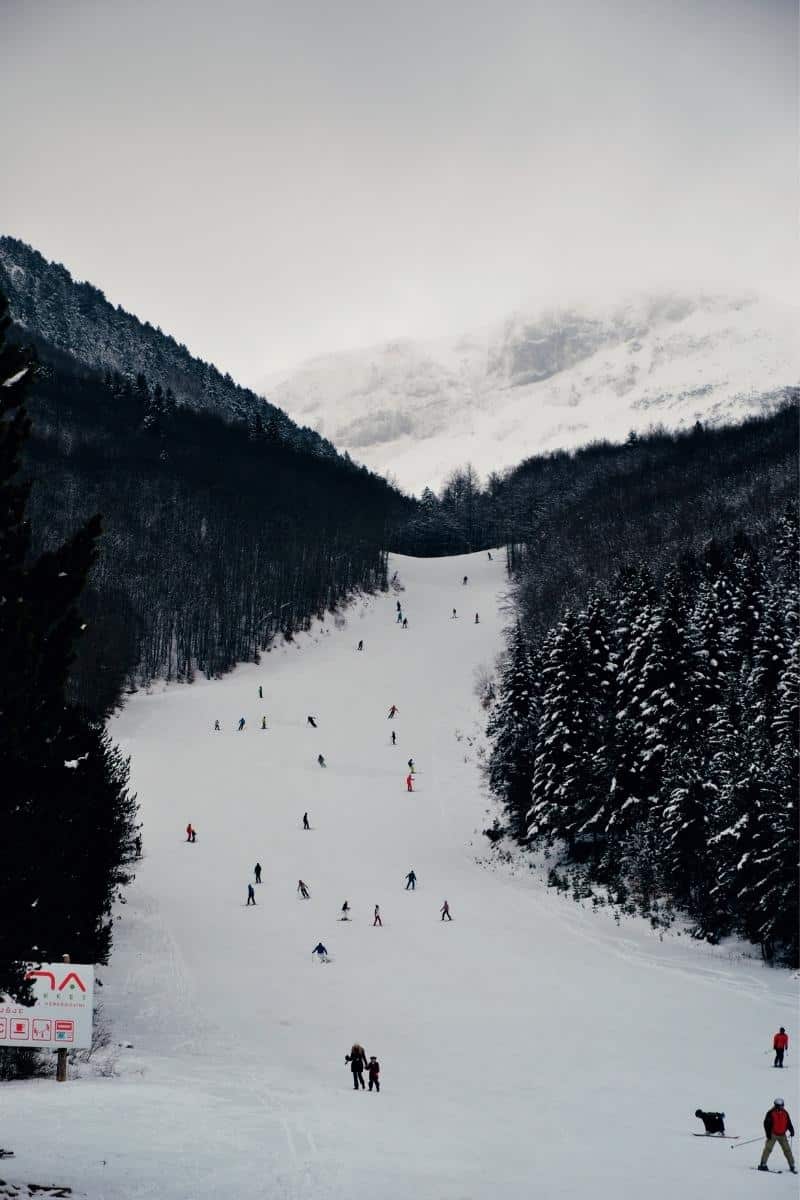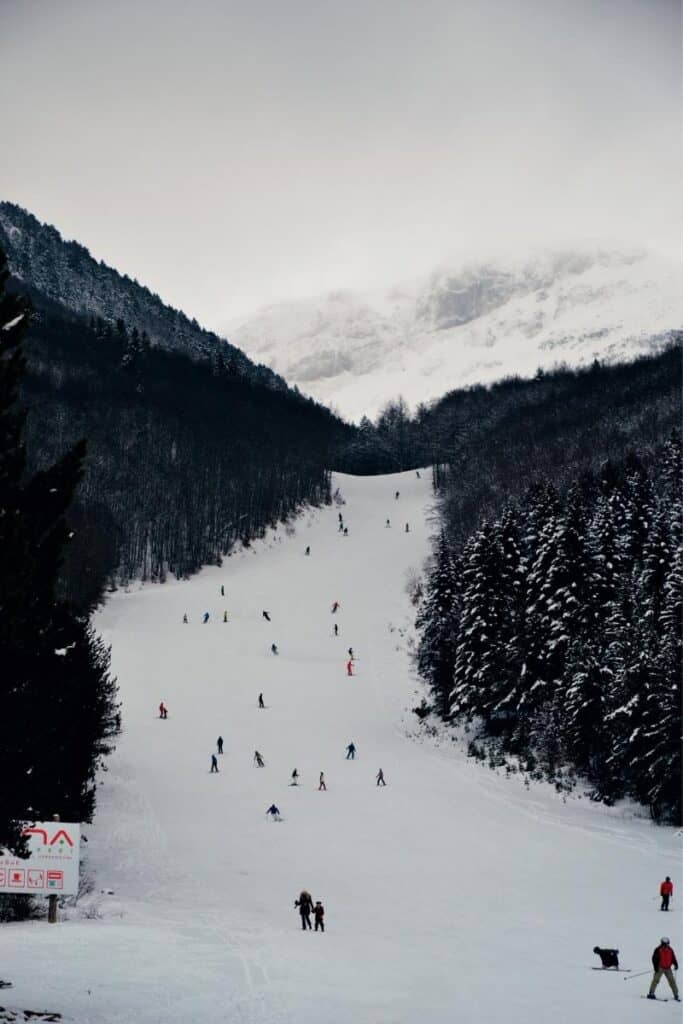 15. You can learn to snowboard at any age
Snowboarding is a sport most people wouldn't dream of letting their children try for risk of injury. That didn't stop Aspen Haight's parents, however, who first taught her to board at 14 months, becoming famous online as a result.
They've since informed us all that her new passion is swimming, much to everybody's disappointment.
16. A snowboard is not a monoski
It might not look at it, but there is a big difference between a snowboard and a monoski. On a monoski, your feet face forward in the direction in which you're traveling.
On a snowboard, your feet are sideways to the direction of travel, and you turn by cutting an edge through the snow.
To be honest with you, when writing this out, monoskiing seems much more logical!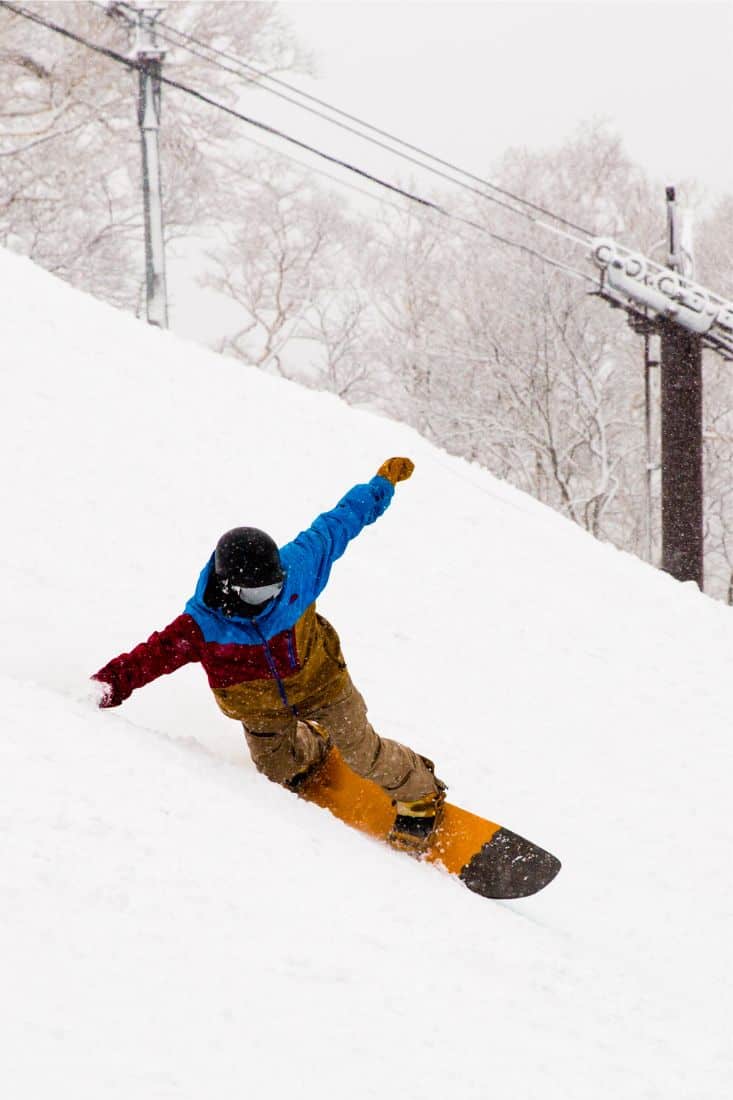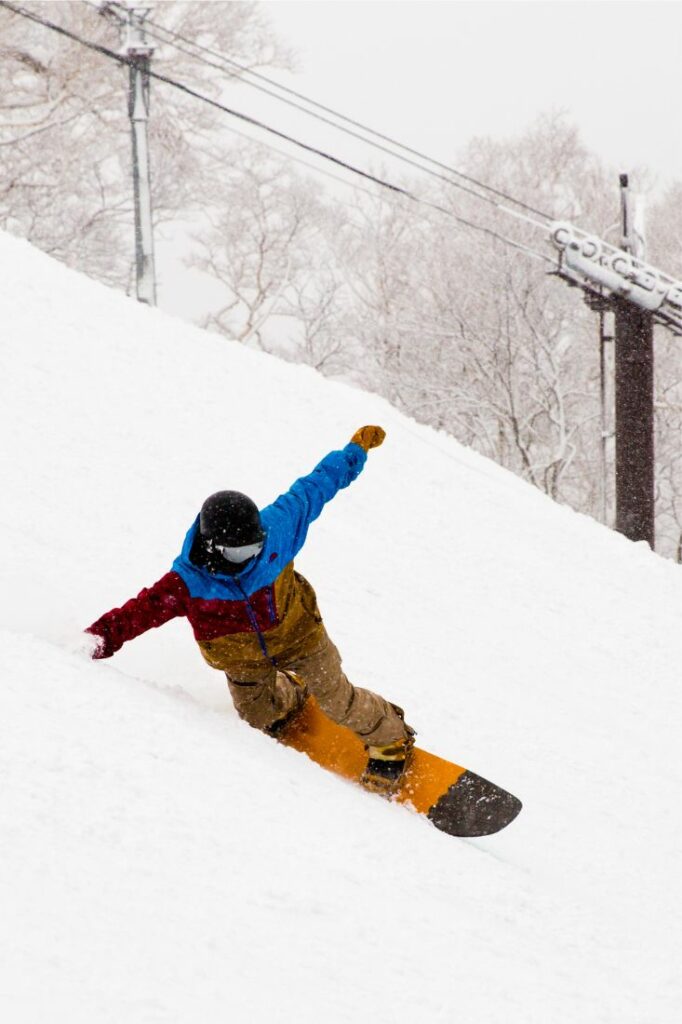 17. A cheeky world record
In 2017, 1,498 snowboarders hit the slopes at Sheregesh ski resort, Siberia, to set a new world record for most snowboarders dressed in bikinis.
We want to know what happened to the 2 people who obviously dropped out from the 1,500 on the day!
---
Who wants more fun facts?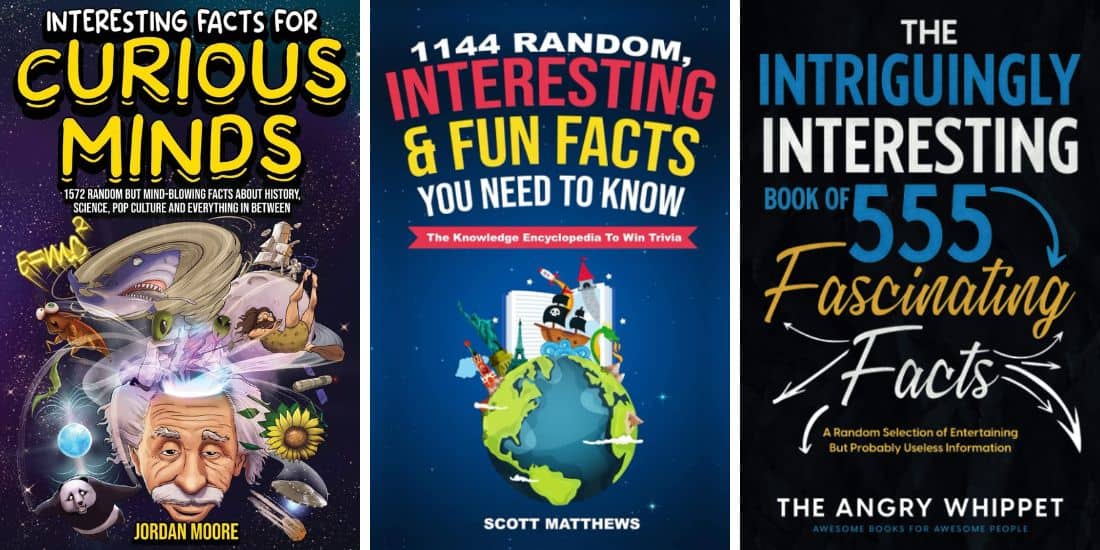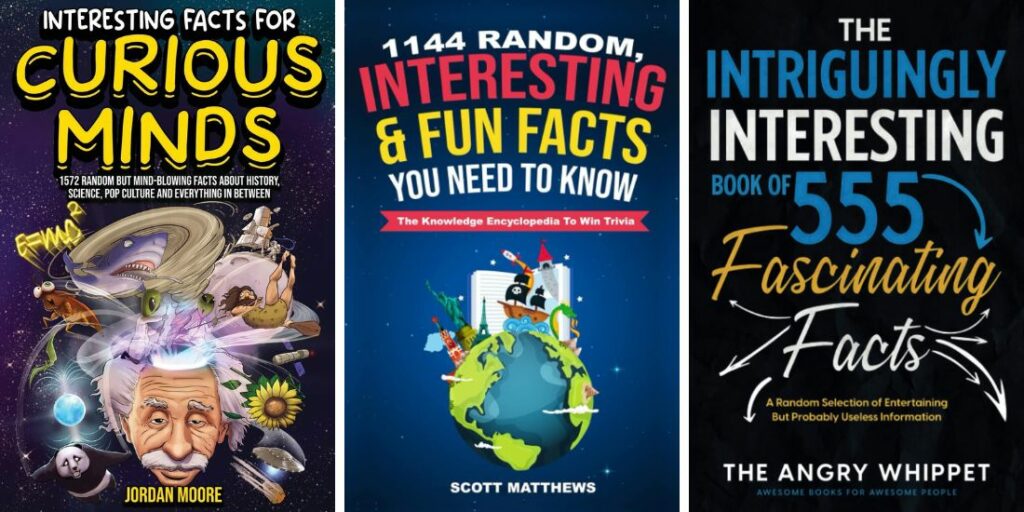 If you're looking for some recommendations, these are a few of our favorite fact books to buy. We use these when planning fun trivia nights with family and friends!
---
We really hope you enjoyed all our fun facts about snowboarding. This really is such a unique sport! Remember, if we've missed any of your favorite facts, let us know in the comments below and we'll add them to this list!