From the crystal blue waters of Hawaii to the highest surfable waves in the world, it's time to hang ten with these fun facts about surfing!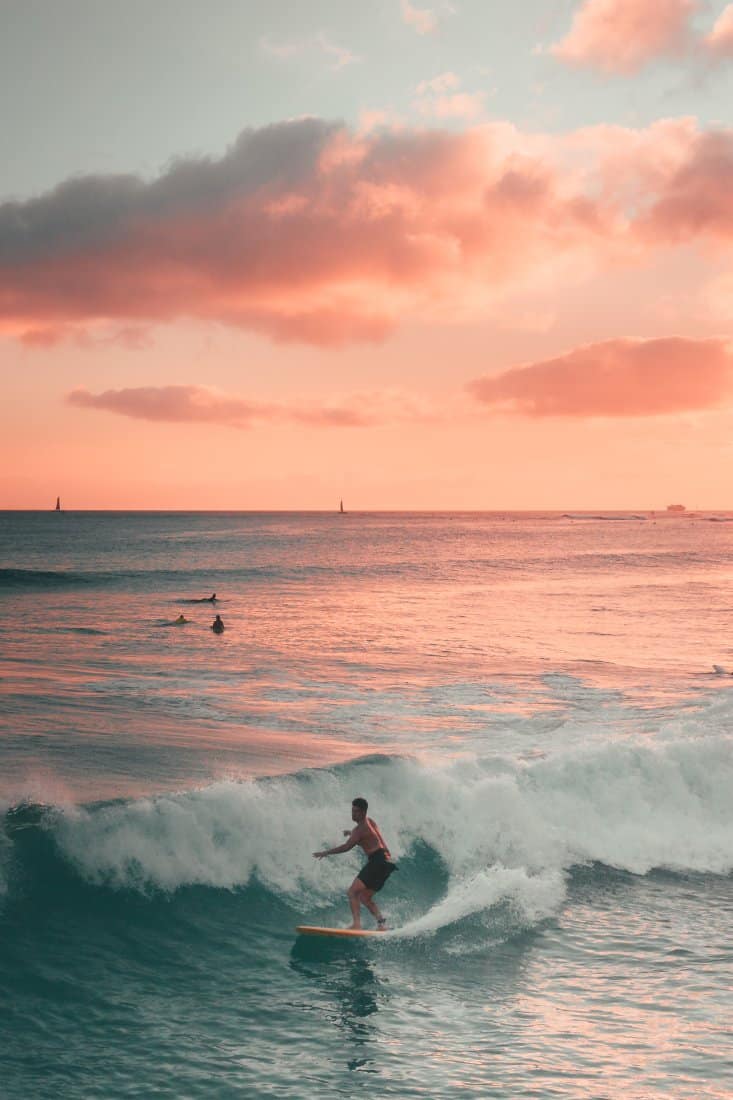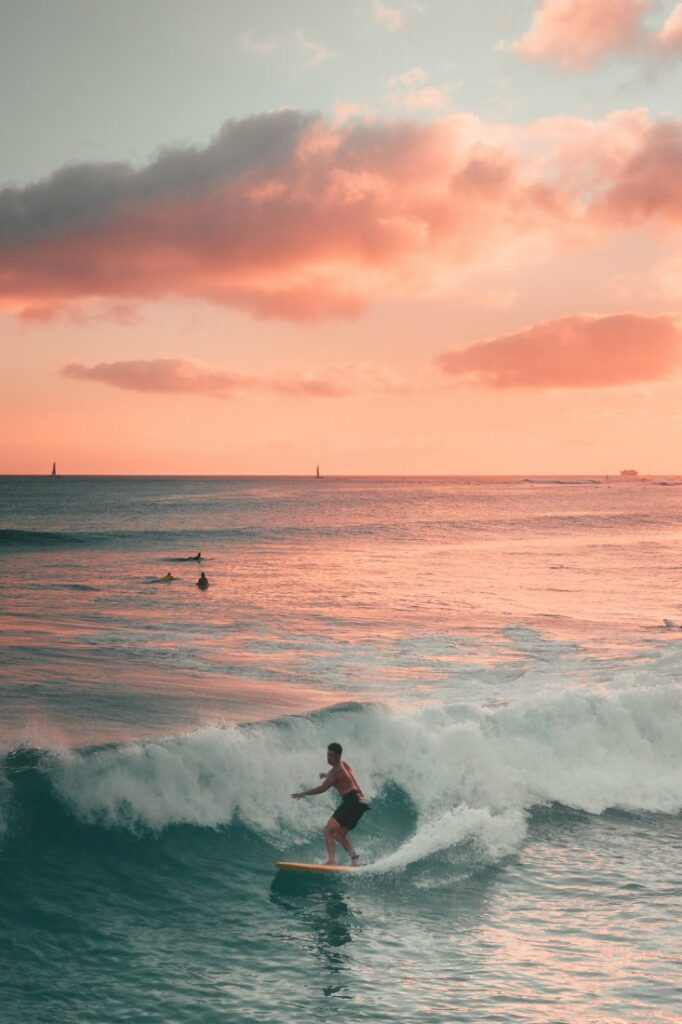 Surfing is one of the coolest sports out there, isn't it? If there are waves anywhere, we want to surf them. People even surf on the tidal bores of rivers, and others surf in Antarctica! 
Even if you don't live by the water, modern wave pools are becoming more and more people which means even more people will have access to surfing. The question is though, how much do you really know about this amazing sport?
With these fun facts about surfing we'll take an incredible worldwide journey discovering what makes the sport so popular, enduring, and important for many countries and cultures.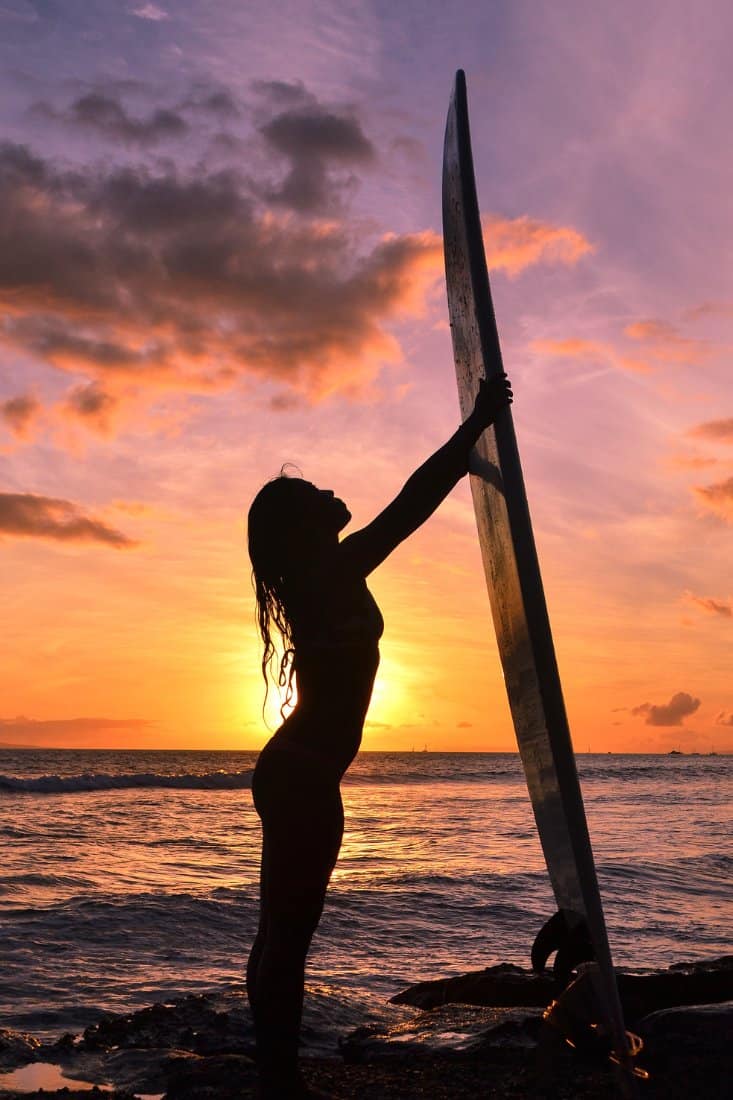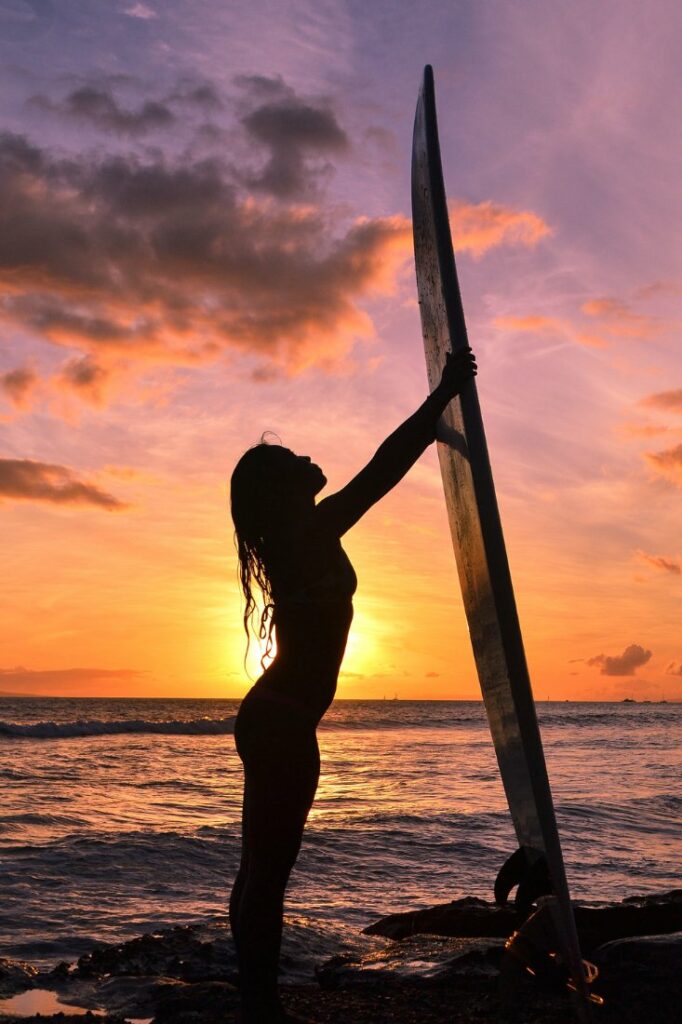 From the earliest surfing competitions, to the highest waves and greatest stars, there are so many surfing facts to choose from. And of course, we have to mention the dangers as well, from riptides, to reefs, to sharks.
How about dogs on surfboards, the iconic surfer lingo, and the newest Olympic sport? We've covered it all!
Are you ready to be inspired to get in the water and hang ten? As the father of modern surfing, Duke Kahanamoku says: "Out of the water I am nothing."
Or are you happier on dry land reading about surfing from the comfort of home? Whatever your preference, these surfing facts will not let you down!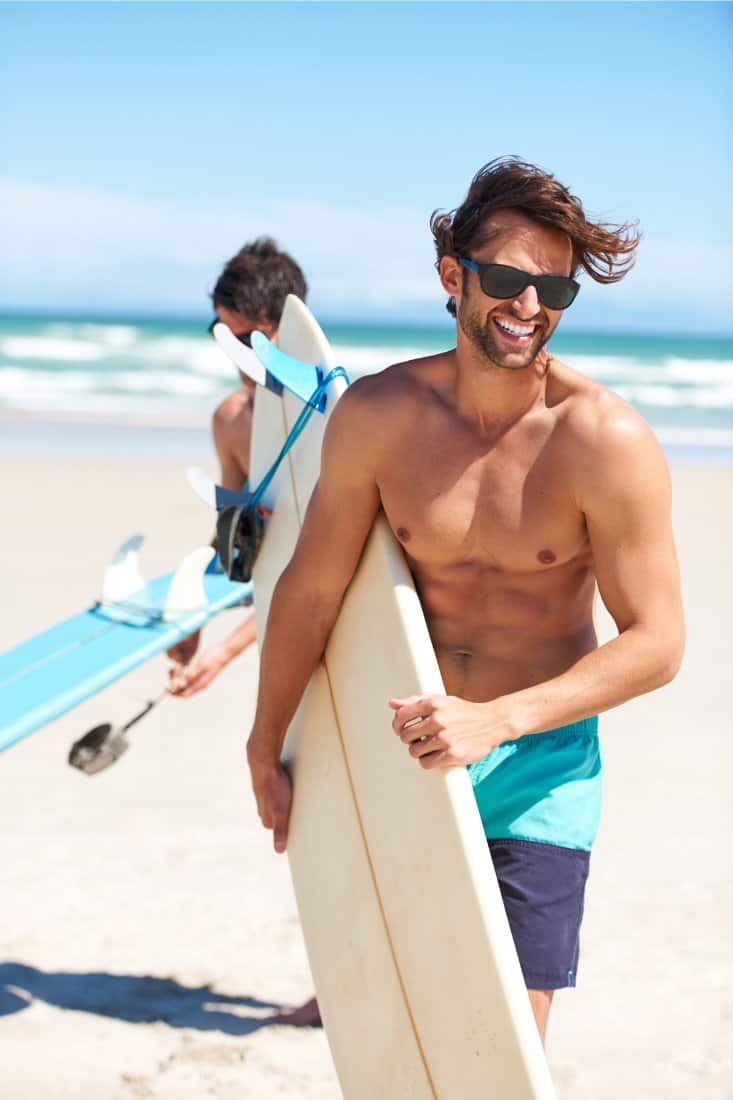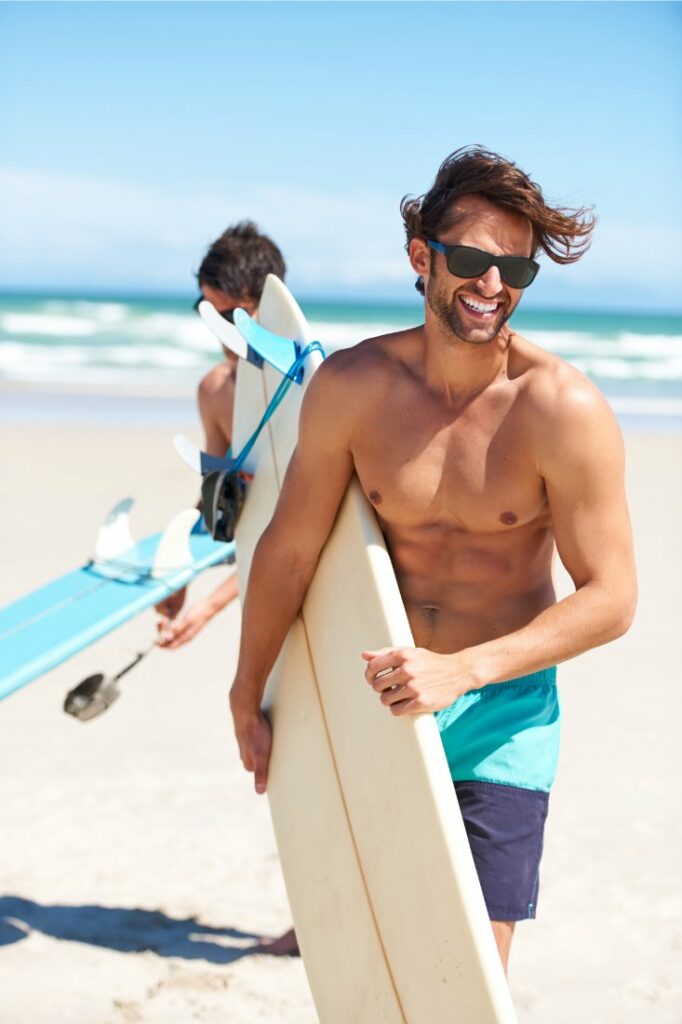 ---
23 Fun Facts About Surfing
1. How long ago was surfing invented?
Right off the start here's one of the coolest facts about surfing. It's one of the oldest sports in the world – maybe as far back as 4,000 years! 
The people of French Polynesia were surfing long before European contact, but the first record of surfing was written by explorer James Cook in 1769 while he explored the region.
2. How many surfers are there in the world?
As one of the most popular watersports on the planet, there's millions of surfers out there catching waves. In fact, it's estimated there's over 25 million surfers worldwide!
The countries with the most surfers are the USA (3 million) and Australia (2.5 million). Considering Australia only has a population of 25 million that's a huge number of surfers!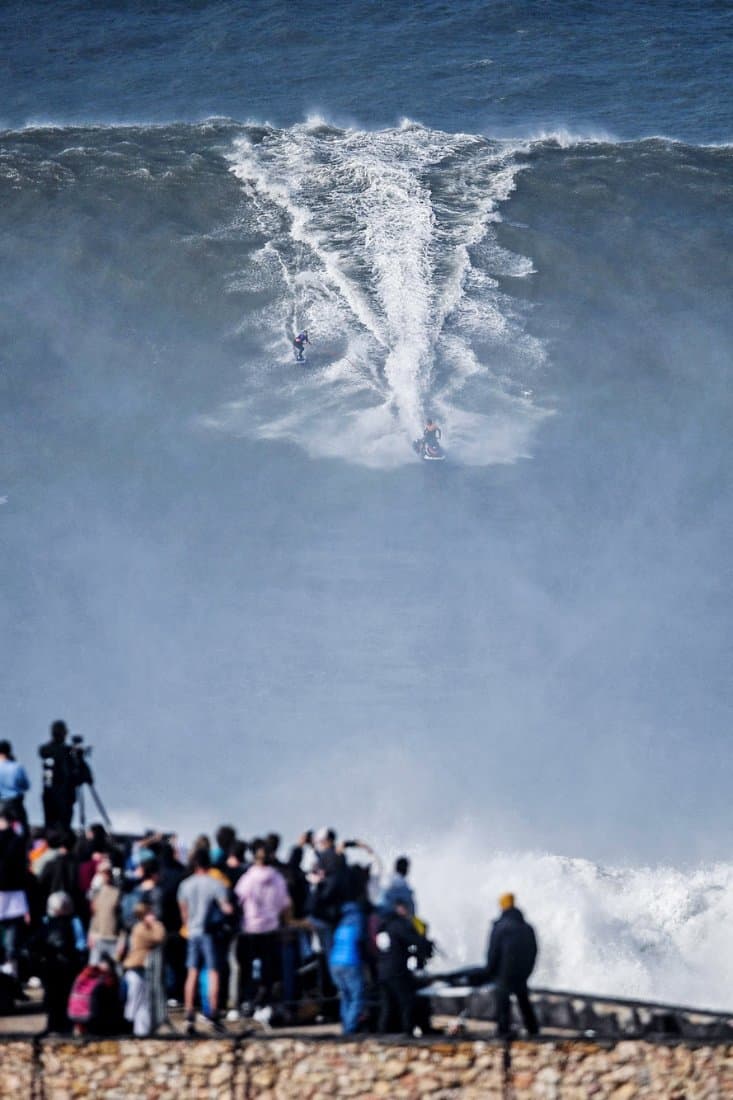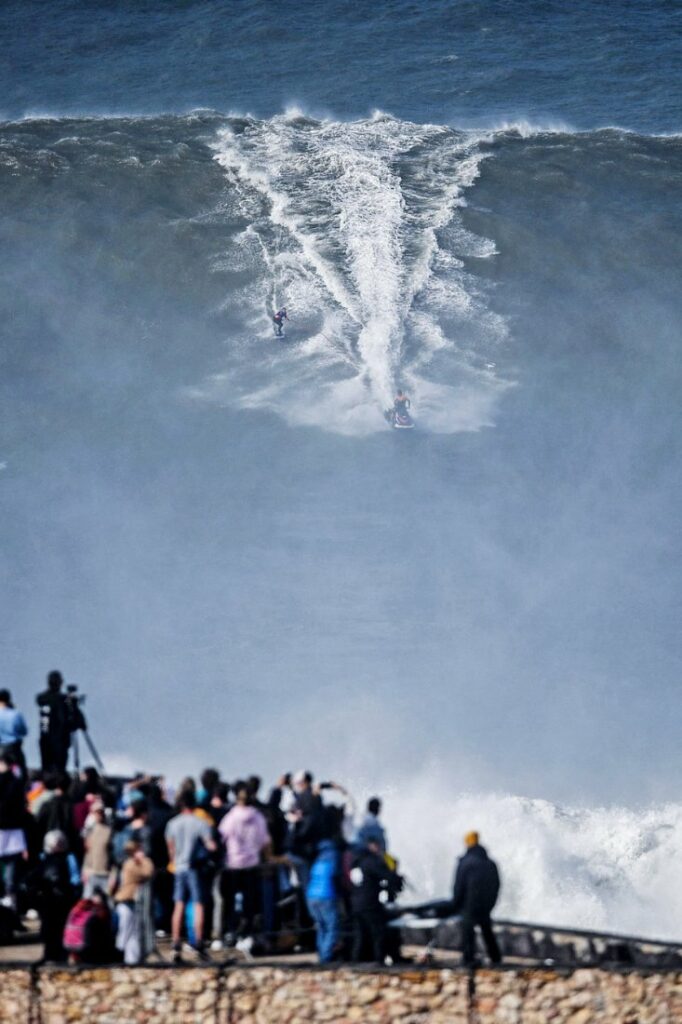 3. Where are the largest surfable waves?
You'll have to travel to the rugged Portuguese coast to find the biggest monster waves.
At Praia do Norte in Nazaré the world record was broken in 2022, when Sebastian Steudtner surfed a 26.21 meter wave. You can't be afraid of heights to surf these waves!
4. Who is considered the father of surfing?
Duke Kahanamoku was a Hawaiian swimmer and surfer, known for two incredible feats. First, he was a three-time Olympic gold medalist in swimming. Second, he introduced surfing to the mainland USA and popularized the sport in Australia.
Statues of Duke are scattered throughout the world including Freshwater Beach in Sydney, Waikiki Beach in Hawaii, and Huntington Beach in California.
5. What about shark attacks?
Here's a scary stat about surfing – 51% of all shark attacks occur on surfers. Overall, there's a 1 in 3.8 million chance of being killed in a shark attack.
There were 9 fatal shark attacks in 2021, but keep in mind commercial and sport fishing in that same year saw 20-30 million sharks killed. Please don't be afraid of sharks – we're the ones on their territory!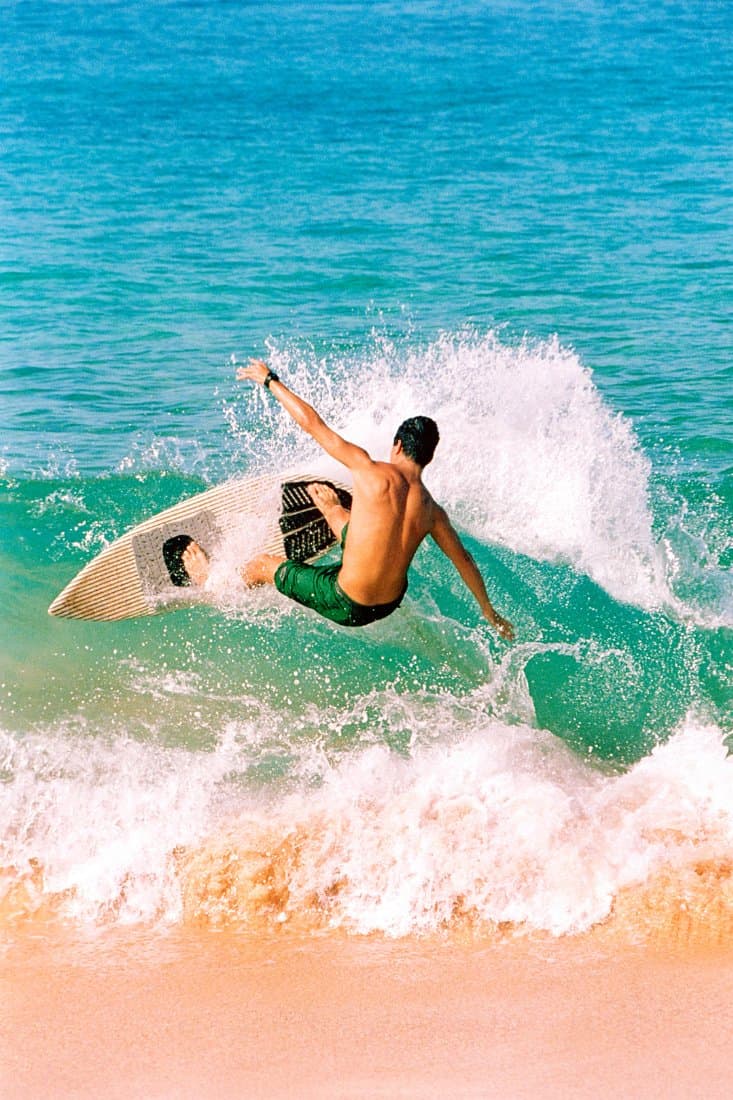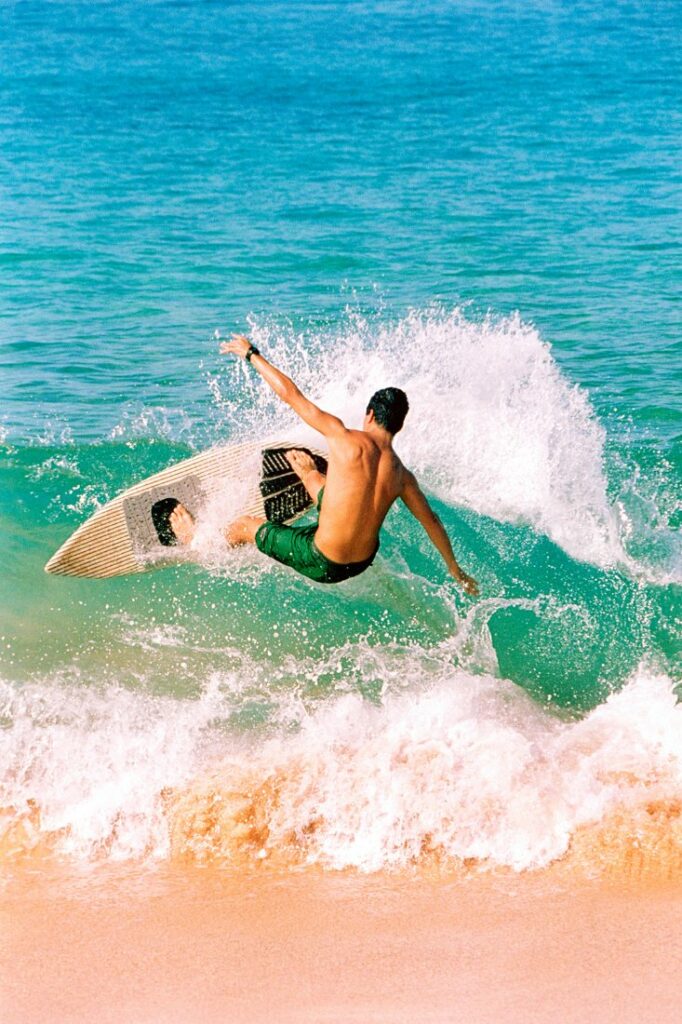 6. Is Surfing an Olympic sport?
Yes! In fact, surfing is one of the newest Olympic sports as it was introduced during the 2020 Summer Olympics in Tokyo.
In 2024, the Olympic surfing competition will take place in Tahiti, making the event the farthest medal competition to be staged outside of the host city. This makes sense – there's nowhere to surf in Paris!
7. The importance of surfing in Hawaii
Not only was surfing a popular pastime in Hawaii, it also had important spiritual and political meaning to the Hawaiian people.
Known in Hawaii as he'enalu or wave surfing, surfing allowed people to connect spiritually with the ocean. It also served as a platform for ceremonial chiefs to show their dominance through their skill among the waves.
8. Who's the greatest surfer of all-time?
If you read our fun facts about tennis or basketball, you know the GOAT debate rages on with no clear answer. However in surfing, most people agree on the GOAT.
Kelly Slater is an 11-time world champion, the youngest and oldest champion in history, and the pioneer of wave pool technology. No one has had such an impact on the modernization of the sport.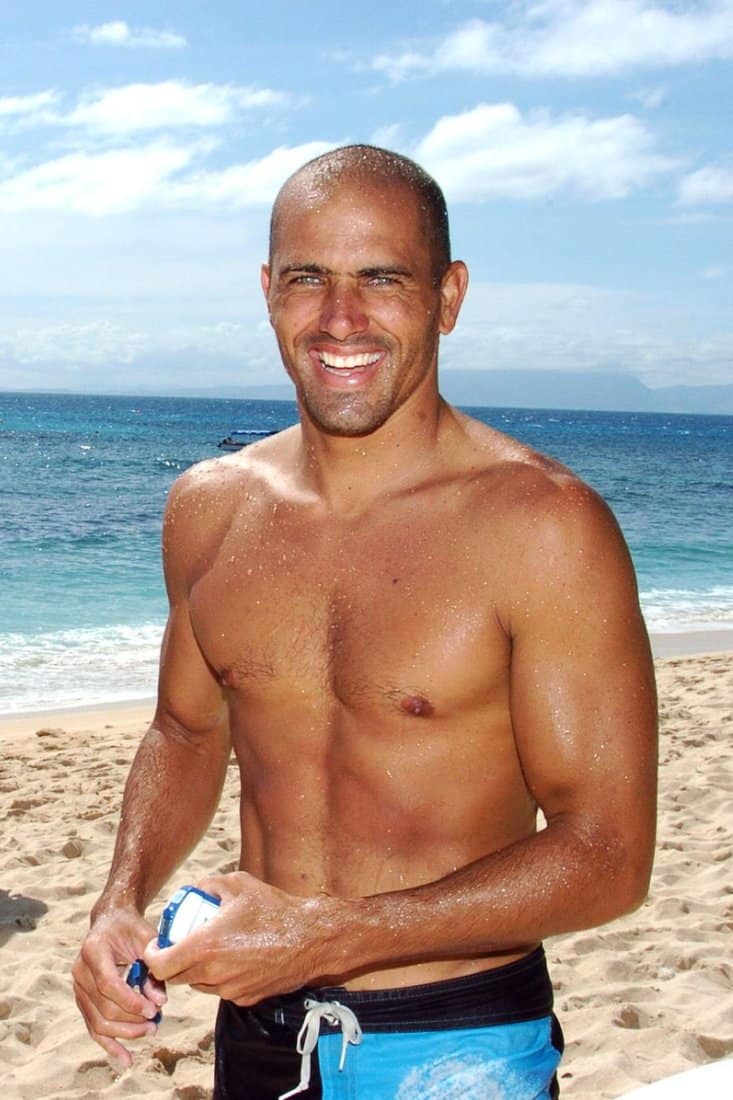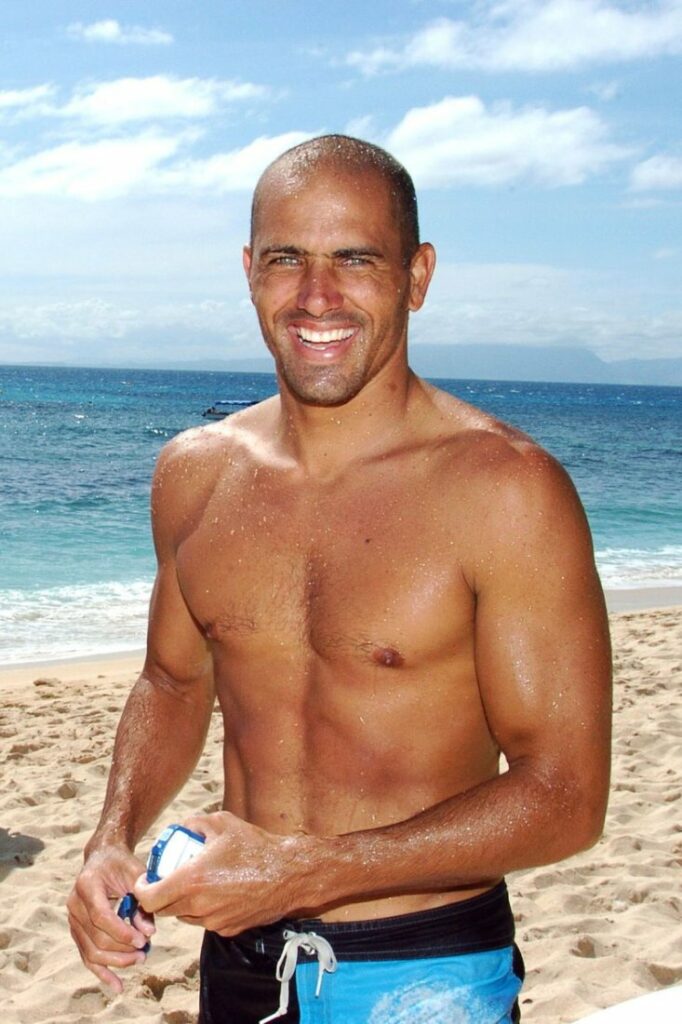 9. The legend of Bethany Hamilton
When she was 13 years old, Hawaiian Bethany Hamilton was attacked by a tiger shark. The shark bit her arm off and Hamilton lost over 60% of her blood during the attack.
After recovering, Hamilton went on to become a professional surfer winning competitions and also writing books about her attack and the journey afterwards. There's an amazing documentary all about her on Netflix that's worth checking out too!
10. The other sports that surfing inspired
Did you know surfing was the inspiration behind two of the most popular extreme sports? Take a second to guess what these sports might be…
If you guessed skateboarding and snowboarding give yourself a pat on the back!
11. A lesson in surfing lingo
Here's some specific phrases that every surfer should know! Barney: a rookie surfer. Benny: a non-local surfer. Shaka: the sign surfers make with their thumb and pinky finger extended.
Hang ten: surfing with your toes hanging off the nose of the surfboard. Hang eleven: a male surfing naked.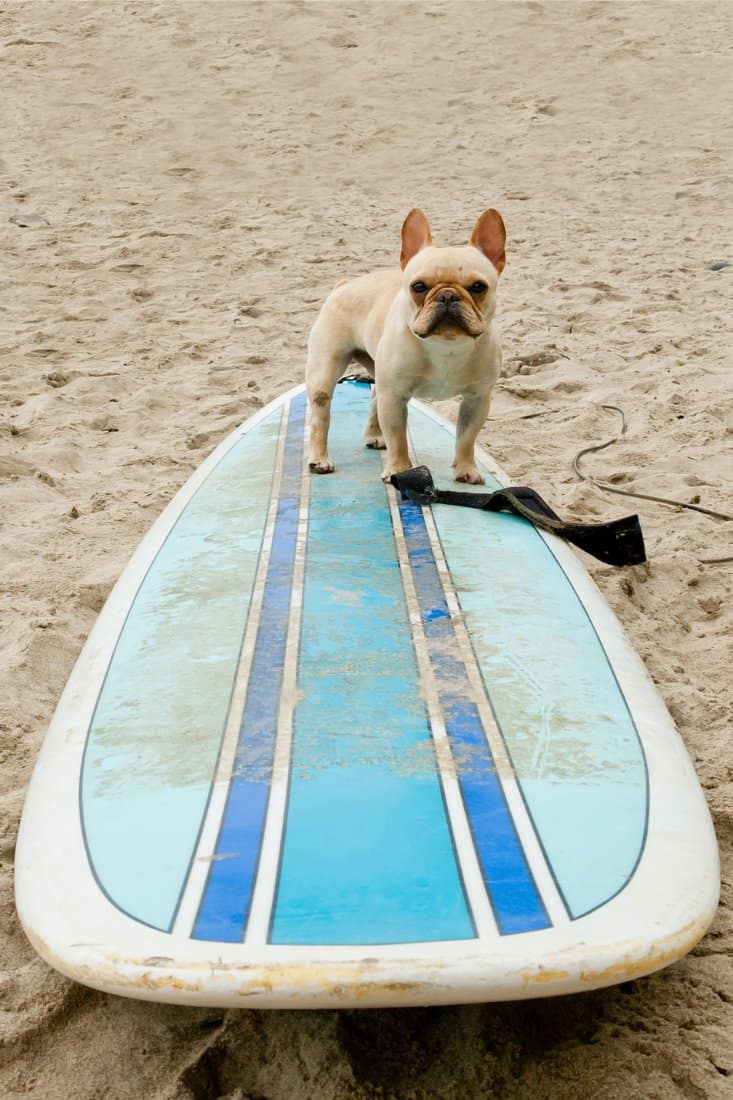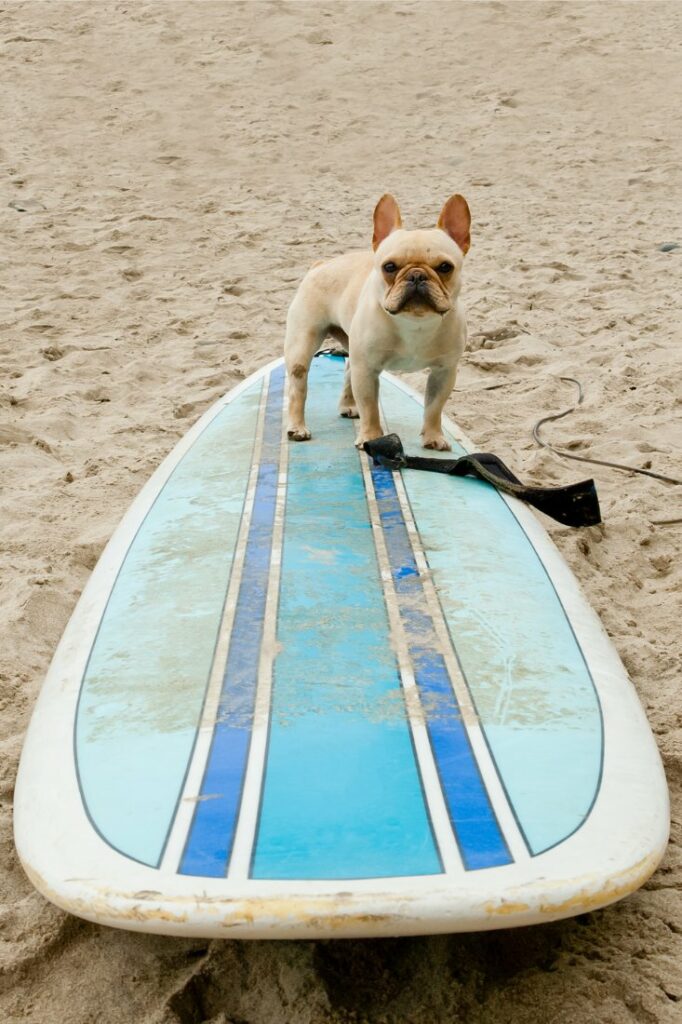 12. When was the first surfing competition?
If we're talking about organized competition with judges and prizes, the 1928 Pacific Coast Surf Riding Championships are widely recognized as the world's first. The competition took place at the legendary Corona del Mar near Los Angeles.
13. Surfing's for the dogs
Here's one of the wackiest facts about surfing we uncovered – the World Dog Surfing Championships! Held every year in Northern California, over 50 dogs catch waves and are scored on style and technical ability. 
All the proceeds of the event help local shelters and pet charities. Okay, we really need to see these dogs hang ten!
14. Surfing brought into the mainstream
The 1959 film Gidget, based on a book, is credited with introducing surfing to the mainstream, especially on the California coast.
The movie tells the story of Gidget, a teenage female surfer, who gets involved in a love triangle with two other surfers. The movie encouraged girls to try out surfing and led to increased popularity among teenagers.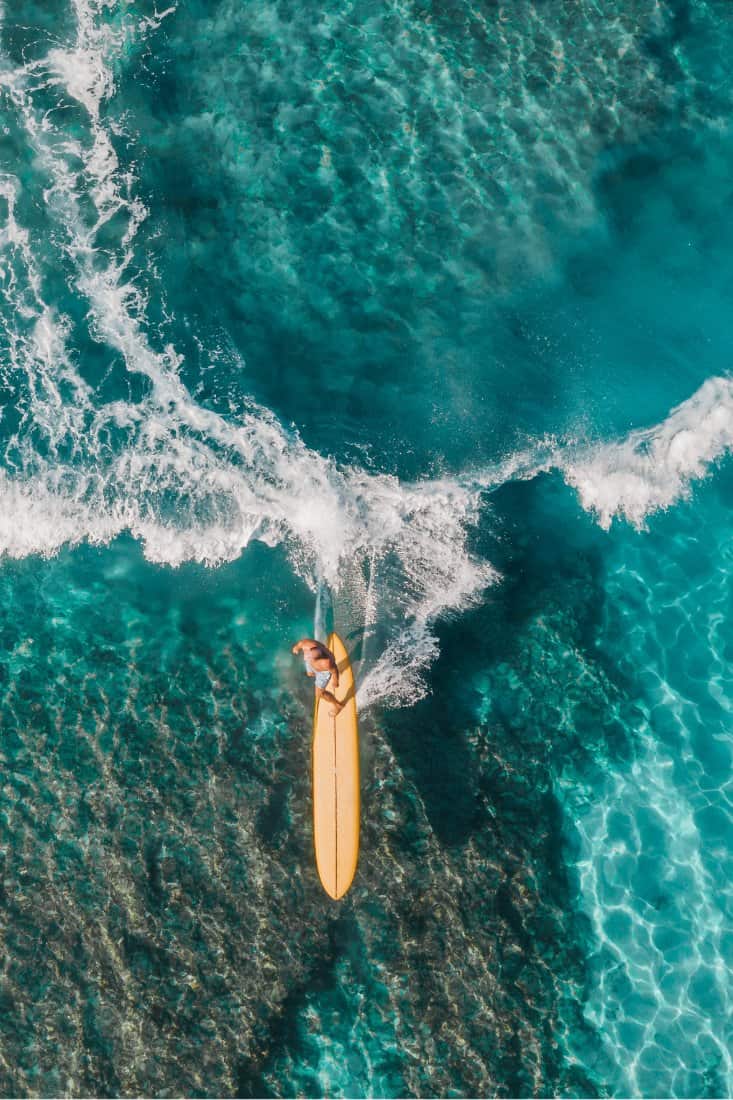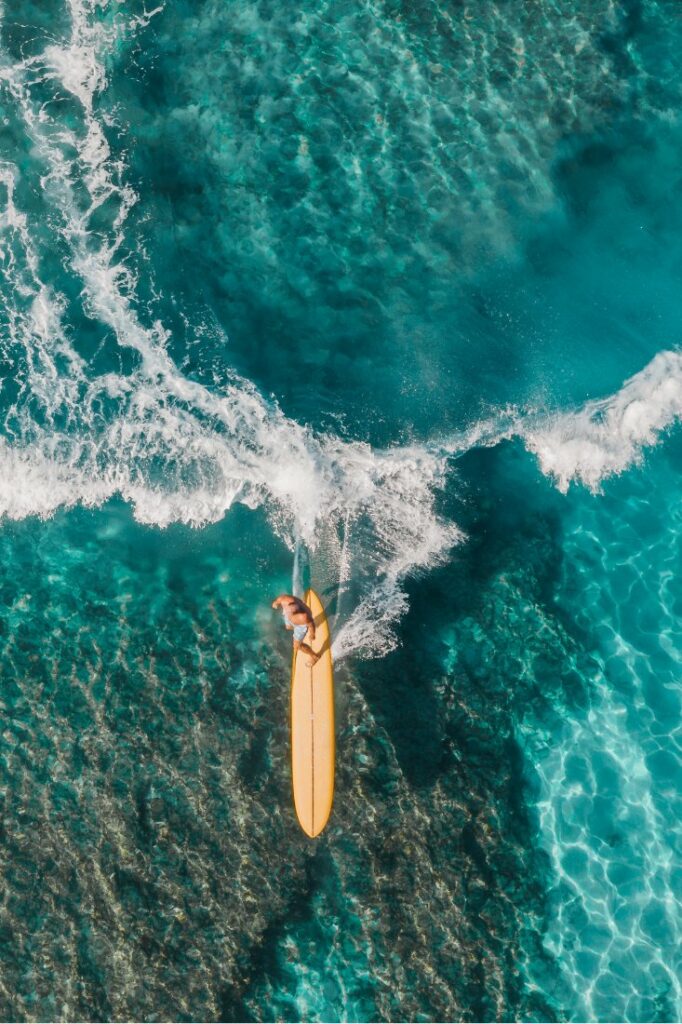 15. What is surf music?
Surf music became popular in the late 1950s to early 1960s. The instrument style is known for a distinctive electric guitar reverb pioneered by Dick Dale.
Surf music exploded in popularity with the Beach Boys who added vocal harmonies to the instrumentals. Looking for a prime example of surf music, check out Surfin' USA.
16. The other kind of surfing
When not on the water catching waves, another use for the word surfing immediately comes to mind.
Channel surfing, referring to cycling through TV channels, first occurred in 1986 and surfing the internet was first coined in 1992.
17. The best surfing films of all-time
With stunning tropical settings and high-adrenaline, action-packed sport, it doesn't surprise us that many great movies have centered on surfing.
Check out some of these surf-flick classics: The Endless Summer (1966), Point Break (1991), Blue Crush (2002), Riding Giants (2004) and Soul Surfer (2011).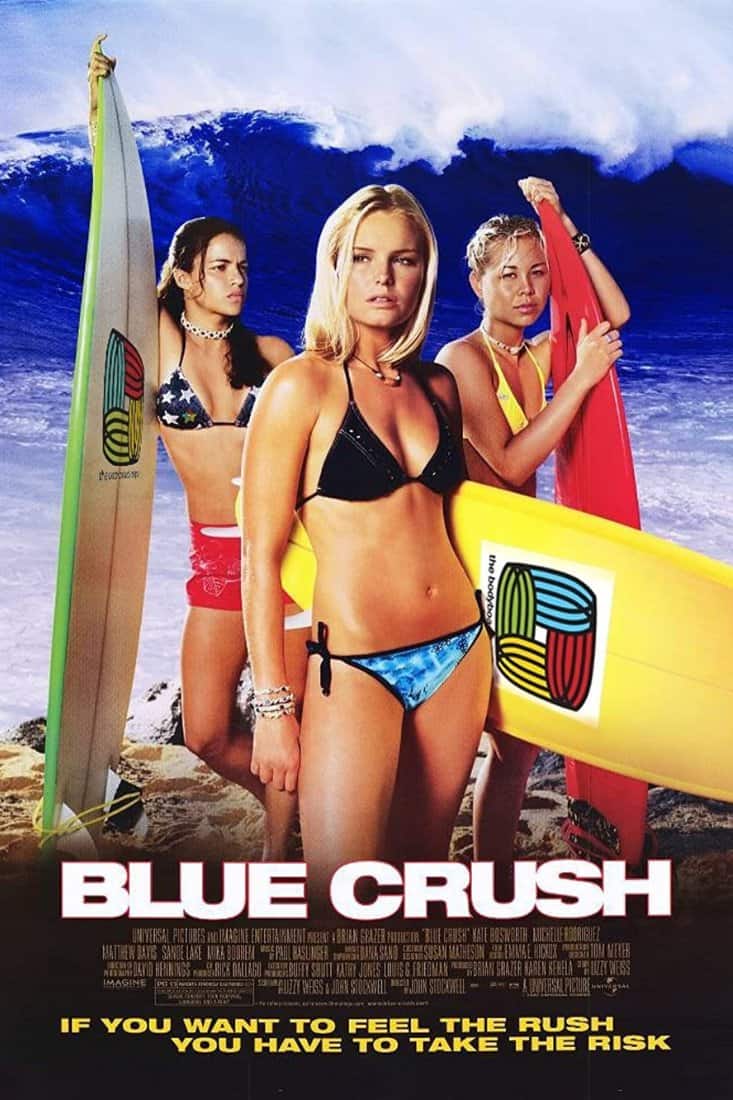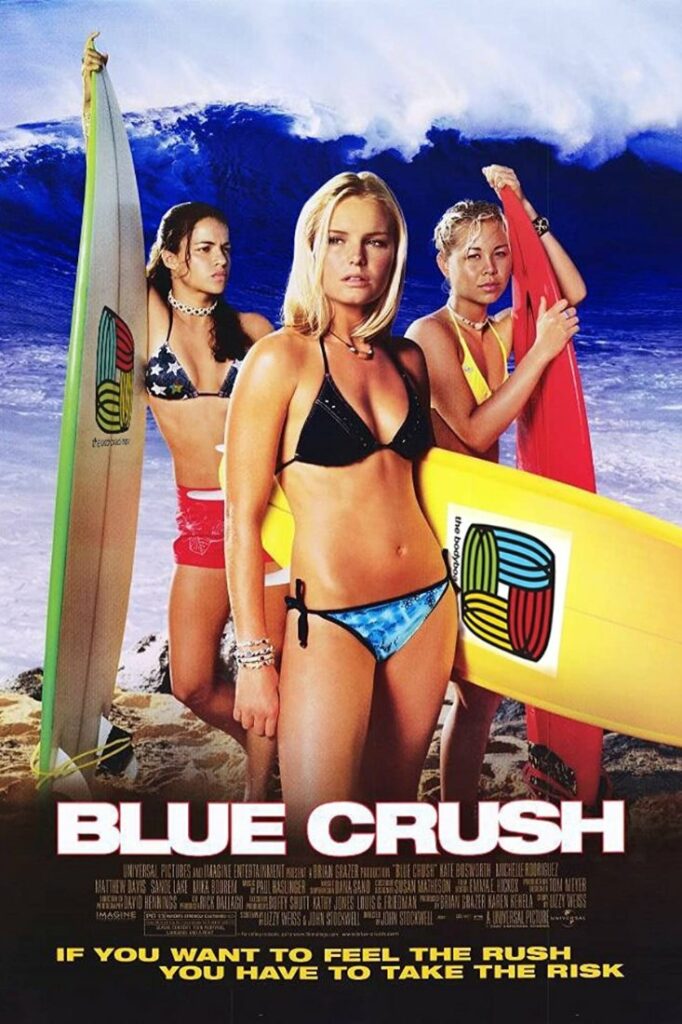 18. How many people can fit on a surfboard?
In March 2005 in Australia, 47 surfers rode together on a 39-foot board, and successfully navigated a wave.
Then in 2015, the record was broken when 66 surfers rode a 42-foot surfboard in Huntington Beach, California.
19. What's the longest continuous surf ever recorded?
In January 2023, Blake Johnston of Australia paddled out to the waters on Cronulla Beach in New South Wales and rode for an astonishing 40 hours. He was able to catch over 700 waves!
This incredible feat is recognized by the Guinness Book of World Records as the longest surfing marathon.
20. The world's best surf spots
Making a ranking of the greatest surf spots is an impossible task, but the people at Conde Nast Traveler have compiled their list for 2021.
Top spots include; Bribie Island, Australia, Huntington Beach, California, Tairawhiti, New Zealand, Waikiki, Hawaii, and Playa Hermosa, Costa Rica.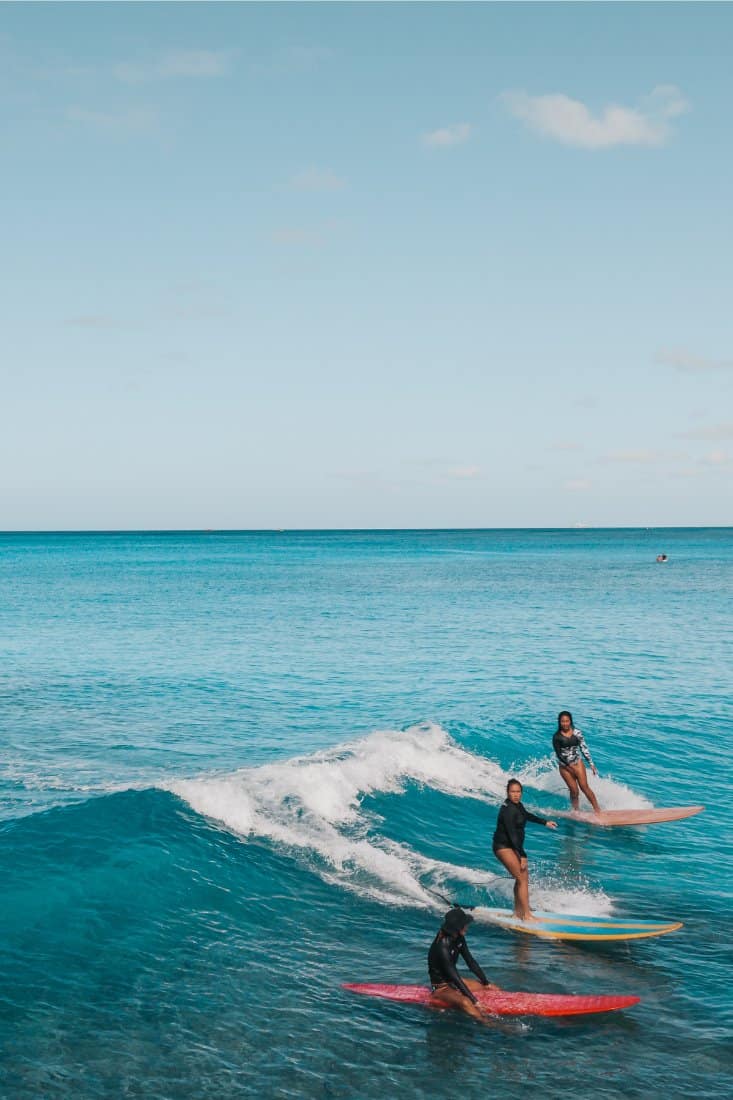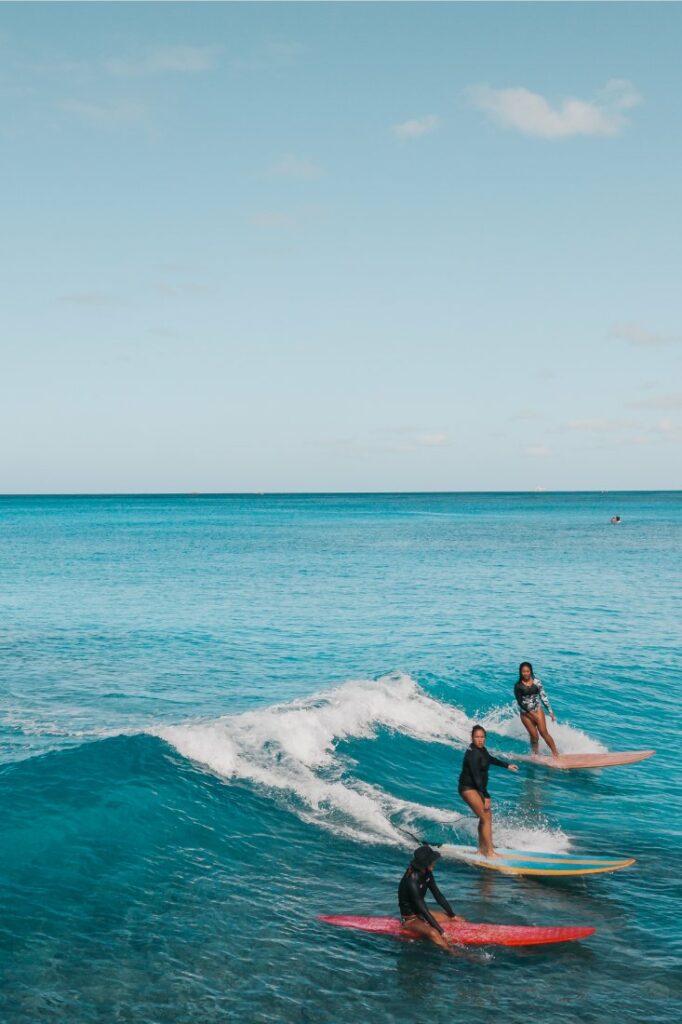 21. How many people can ride a single wave?
On October 4th 2009, at Muizenberg Beach in Cape Town, South Africa, the record for most people surfing a single wave was broken. 
Incredibly, 110 surfers rode the same wave! This is one of the surfing facts that truly amazed us.
22. The deadliest wave in the world
The most notorious wave out there is Oahu's Banzai Pipeline. The wave which is only surfable with a shorter, smaller surfboard is famous for daredevil tube-riding.
The wave has claimed many lives and injured countless others. Only the bravest and most experienced surfers can conquer this wave.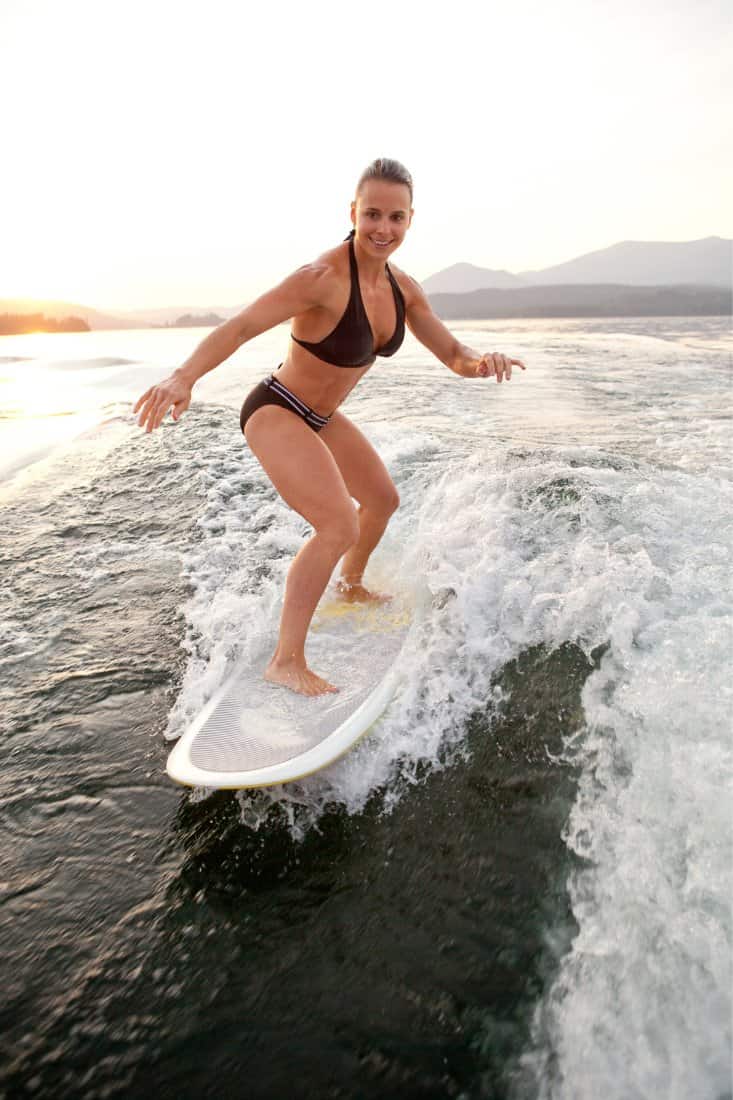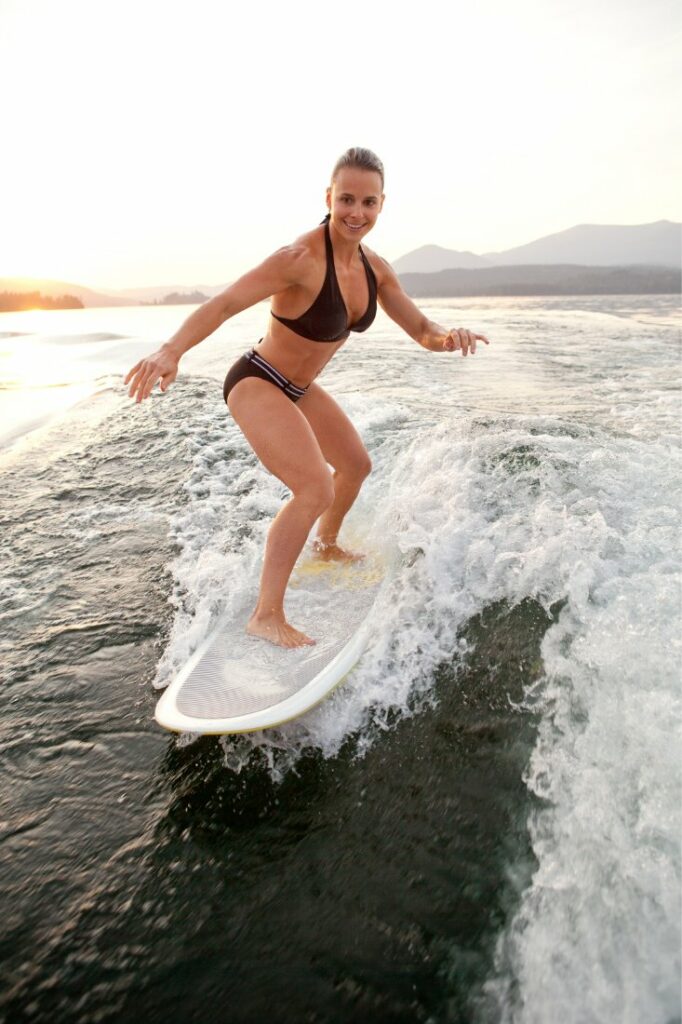 23. The perfect day for surfing
If you're looking for a day to celebrate your love of surfing, look no further than June 20th. Known as International Surfing Day, celebrations take place all around the surfing world from Hawaii to Australia to Brazil.
---
Who wants more fun facts?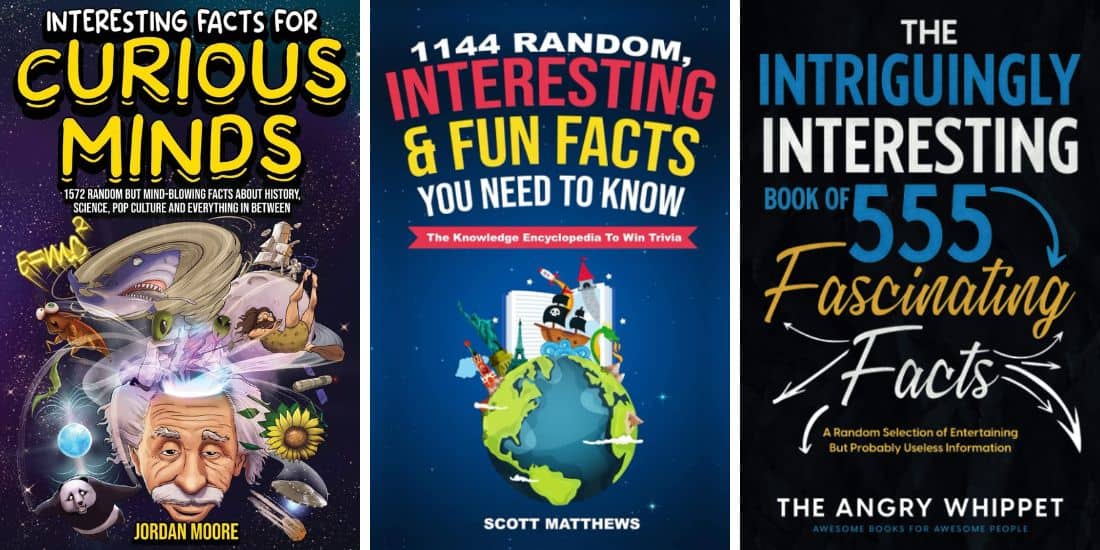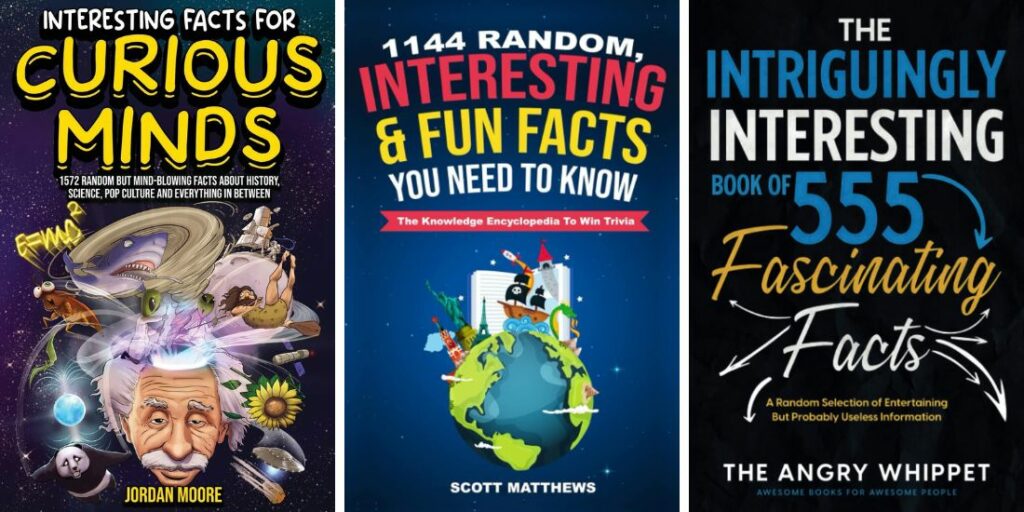 If you're looking for some recommendations, these are a few of our favorite fact books to buy. We use these when planning fun trivia nights with family and friends!
---
We really hope you enjoyed all our fun facts about surfing! Did you learn something new? 
If there's any surfing facts we missed, you can let us know in the comments below and we'll add them to this article!