It's time to deck the halls because Santa Claus is coming to town! Get into the holiday spirit with the festive facts about Christmas songs!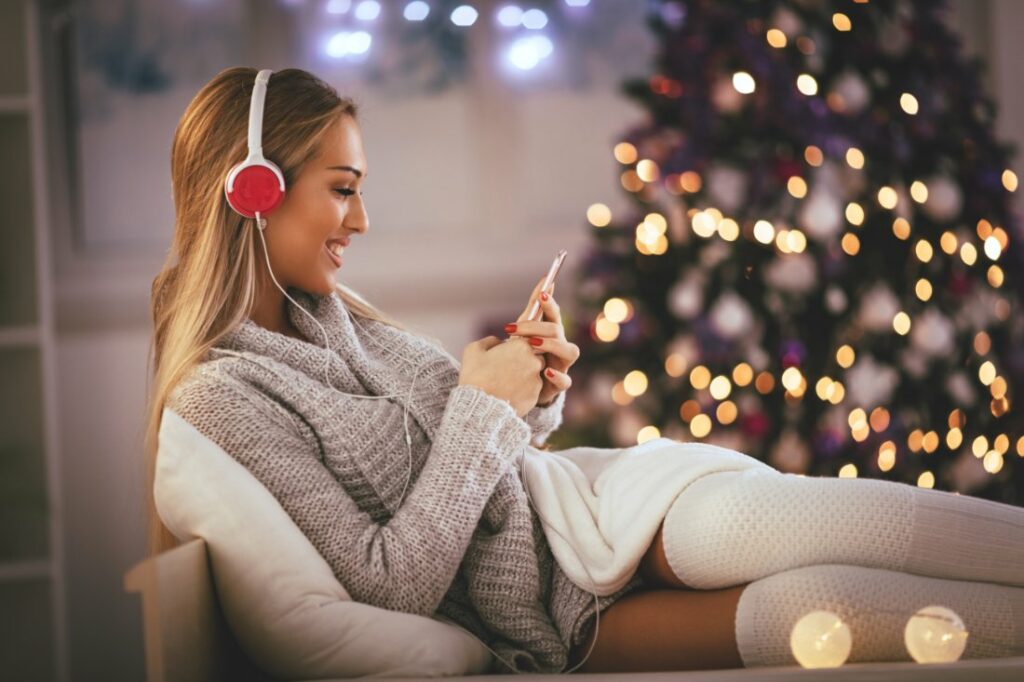 One thing that never fails to get us into the Christmas spirit is the nostalgic Christmas music that returns each year.
Whether it's listening to family favorites like Silver Bells and Rockin' Around the Christmas Tree or going door to door singing Silent Night and Sleigh Ride – there's something comforting and heartwarming about Christmas songs.
We also can't get enough of the loveable characters in Christmas songs like Frosty the Snowman, Rudolph the Red-nosed Reindeer, and the Grinch Who Stole Christmas.
But how much do you know about the history, origins, and folklore behind some of the most popular holiday tunes? These facts about Christmas songs will be sure to put your knowledge to the test!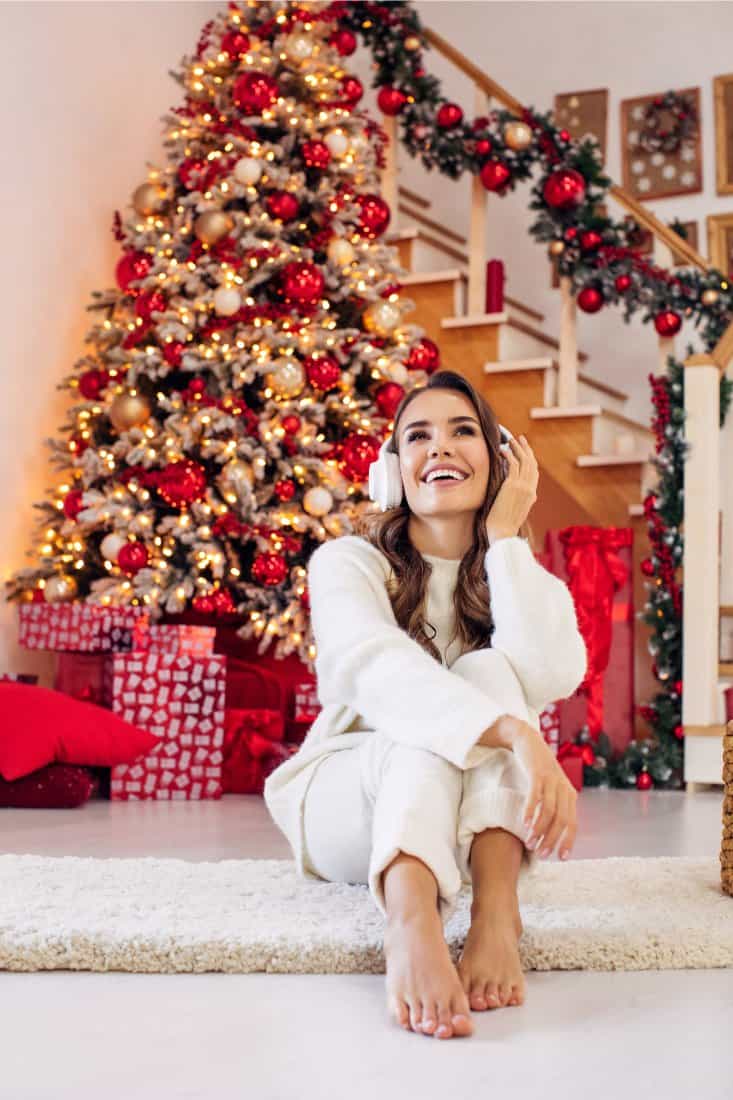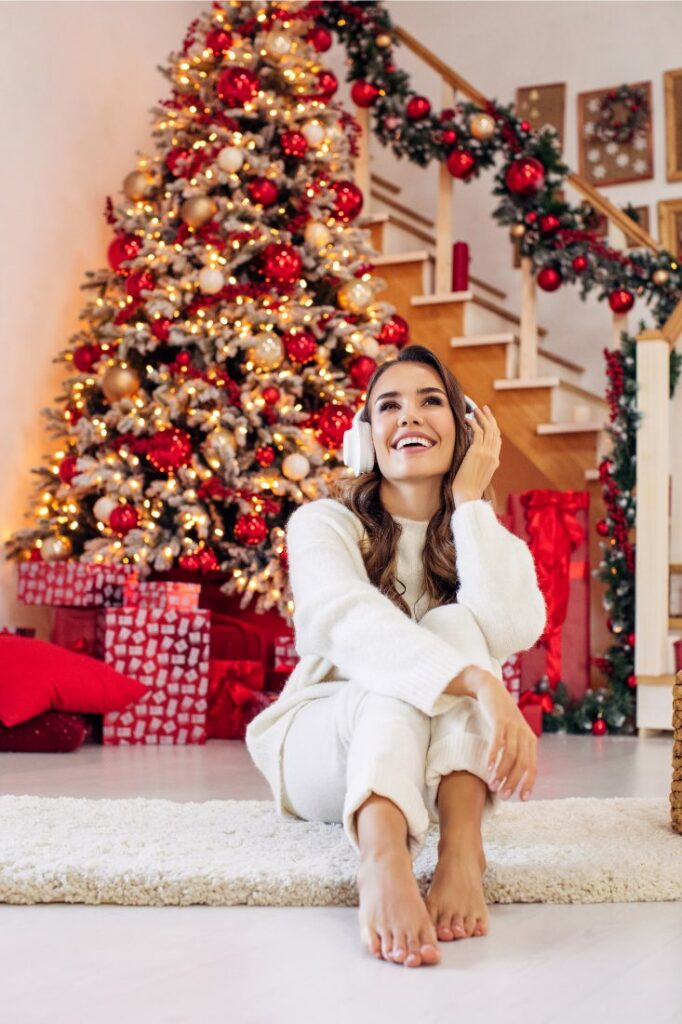 Do you know what incredible record Bing Crosby's White Christmas holds? Or who was the songwriter of Jingle Bells? Or how many Christmas songs have gone to number #1?
Keep reading to find out even more surprising facts about all the most popular Christmas songs and albums from artists like Brenda Lee, Elvis Presley, Mariah Carey and Kelly Clarkson.
Because Christmas songs are traditional, standard and iconic. We're still listening to Christmas songs from almost a century ago and still loving them and remaking them over and over again. 
We guarantee you'll be humming along to your favorite tunes while reading these Christmas song facts!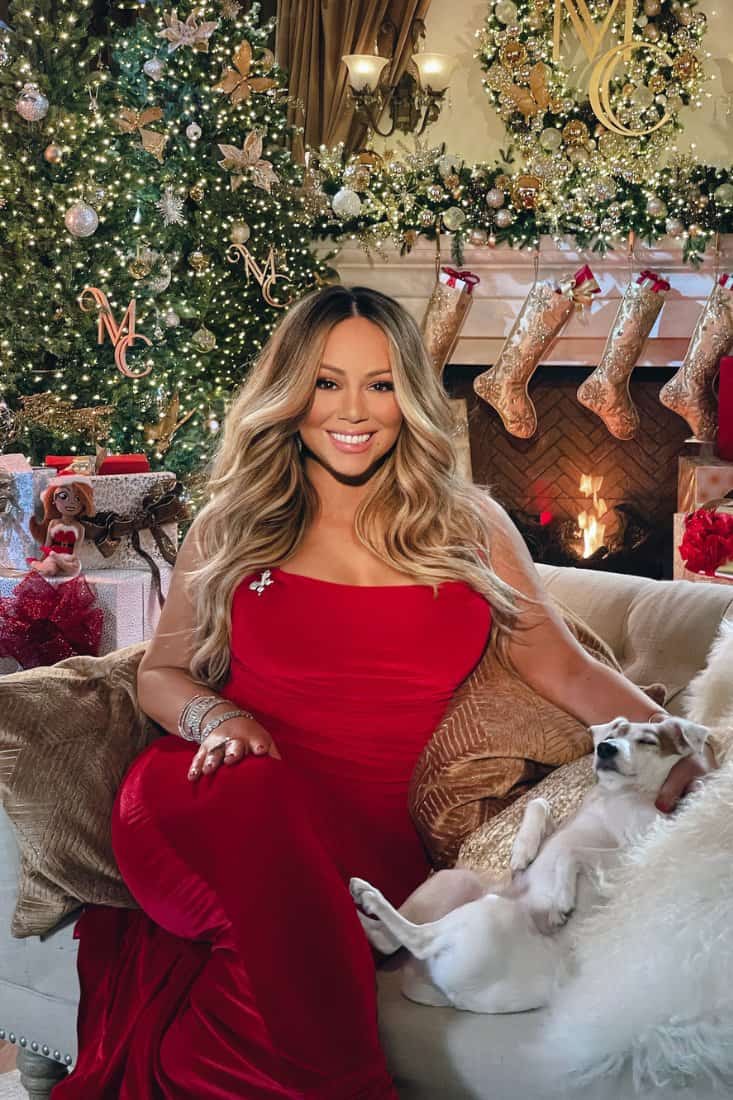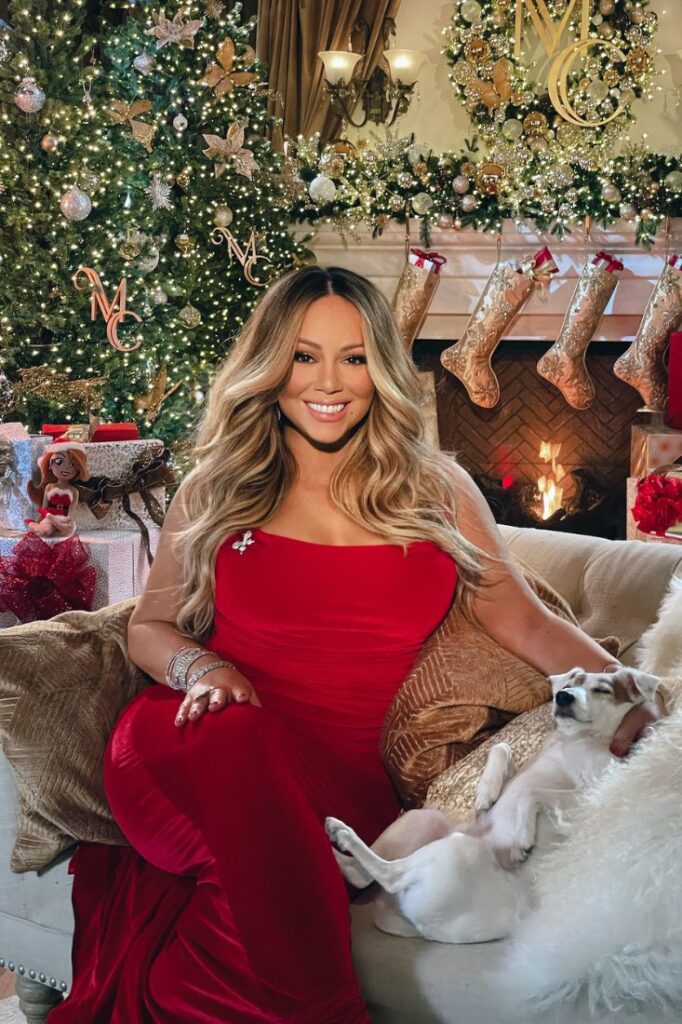 ---
21 Fun Facts About Christmas Songs
1. What's the story of Jingle Bells?
To start, here's one of the Christmas song facts that will shock you – Jingle Bells was written about Thanksgiving! Composed in 1850 by James Lord Pierpont, the song has now become synonymous with Christmastime. 
Also, did you know Jingle Bells was the first song broadcast from space in 1965? There's just another fact for you!
2. I'm Dreaming of a White Christmas
The Bing Crosby version of White Christmas is not just the best-selling Christmas song of all-time, but the best-selling song ever!
Sales of White Christmas have exceeded well past 100 million with no signs of slowing down.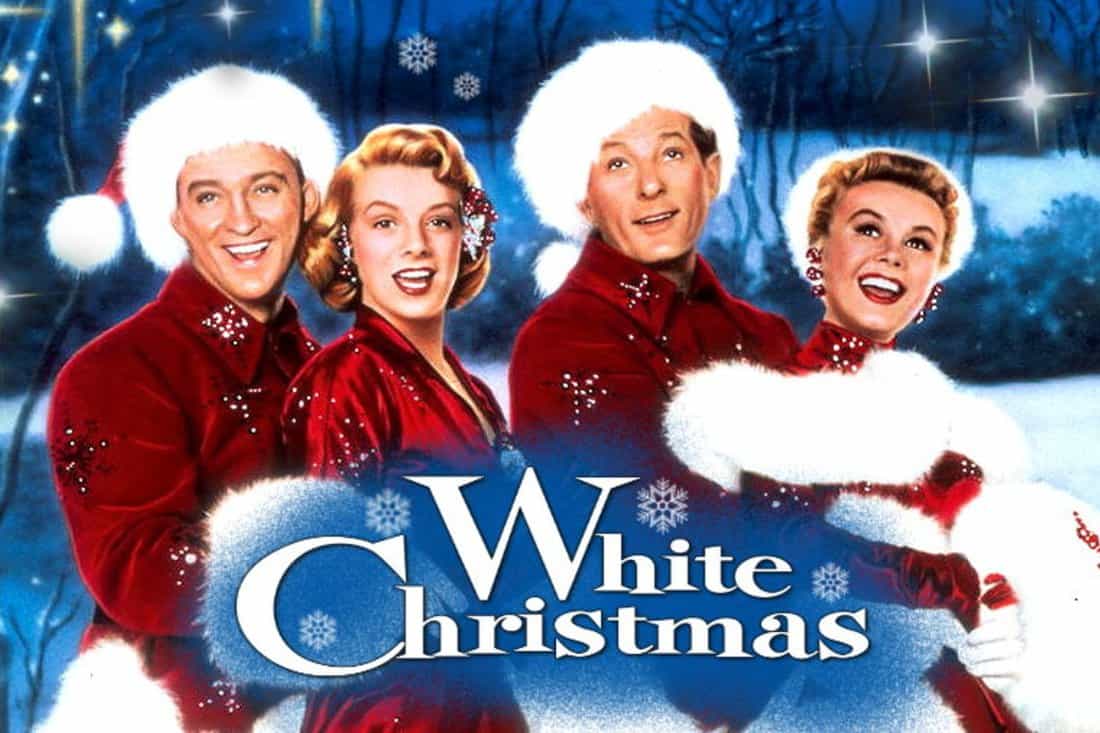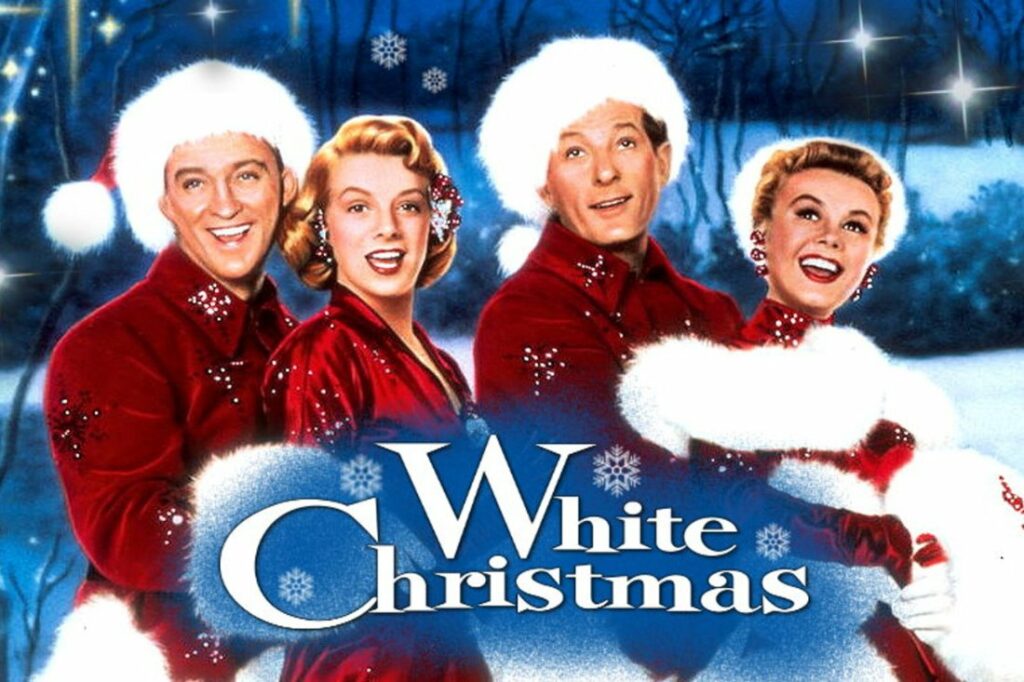 3. The great American songwriter
The songwriter of White Christmas Irving Berlin is also known for penning other Christmas classics like Happy Holidays and I've Got My Love To Keep Me Warm. 
Interestingly, even though Irving Berlin's most popular song was about Christmas, he was Jewish.
4. Irving Berlin vs Elvis Presley
Irving Berlin was very particular about people covering White Christmas. In fact, after Elvis Presley recorded his version, Berlin hated it so much that he tried to stop radio stations from playing it.
Another White Christmas fact – after Berlin wrote it he reportedly told his secretary that he just wrote the best song anybody's ever written.
5. Who is the legendary Johnny Marks?
If you think Irving Berlin is the King of the Christmas tune, check out this holiday songbook from composer Johnny Marks.
Marks wrote Rudolph the Red-Nosed Reindeer, Rockin' Around the Christmas Tree and Holly Jolly Christmas. Also, did you know that Rudolph was originally going to be called either Reginald or Romeo?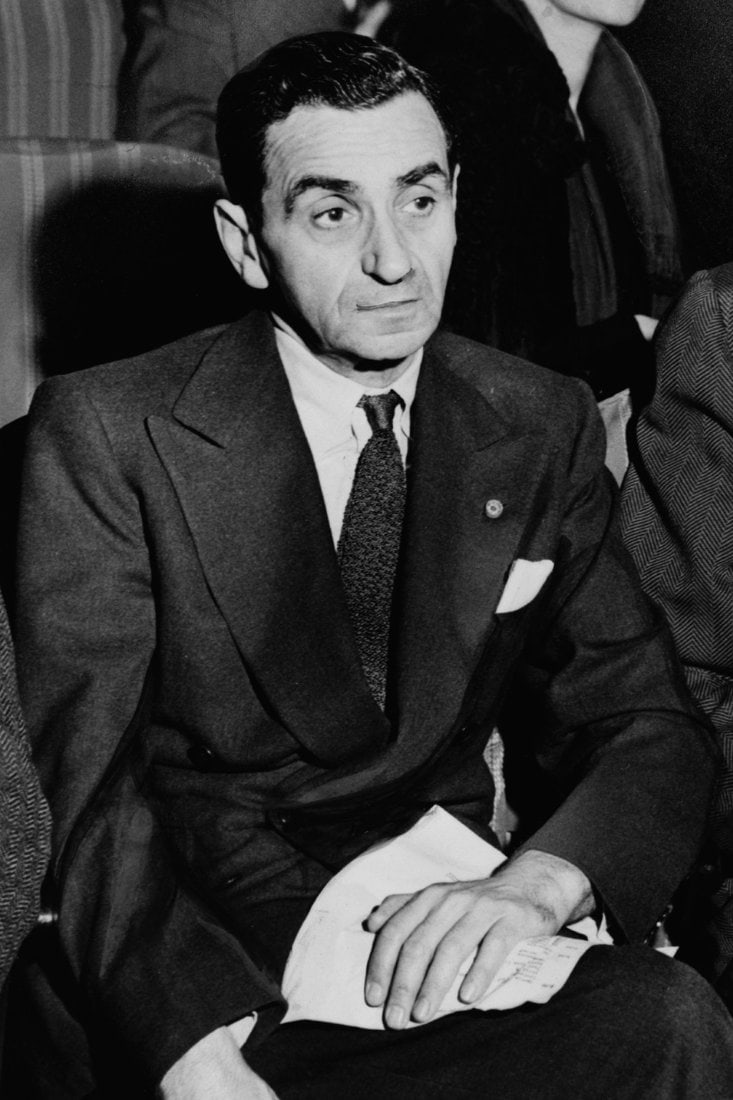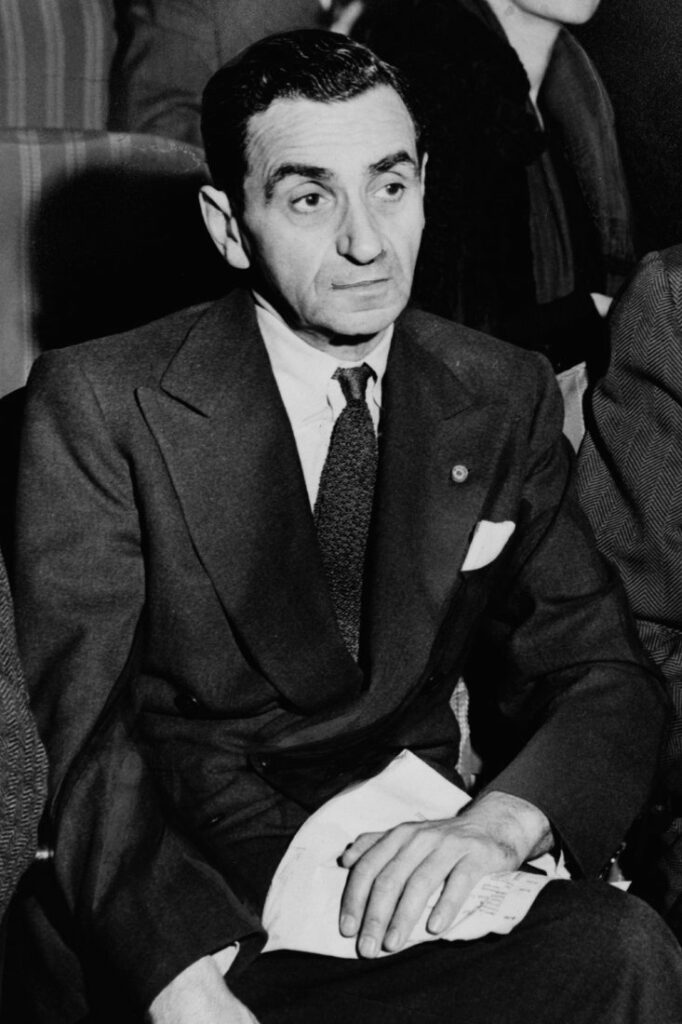 6. The Grinch is Grrrrrr-eat!
Here's one of the facts about Christmas that truly surprised us. Did you know that Thurl Ravenscroft, the singer of You're a Mean One, Mr. Grinch was also the voice of Frosted Flakes' Tony the Tiger?
7. You will get a sentimental feeling when you hear this one
The Christmas standard Rockin' Around the Christmas Tree was recorded by singer Brenda Lee when she was only 13 years old! 
Lee would go on to record such hits as I'm Sorry and Losing You, but her best-selling single to this day is still this unforgettable Christmas tune!
8. The Silent Night origin story
Perhaps one of the most haunting Christmas songs, Silent Night was sung across the trenches in World War I in 1914. 
German and British soldiers sang the song together in their respective languages and even met up to exchange gifts on Christmas Eve and call a Christmas Day truce. The fighting resumed on December 26th.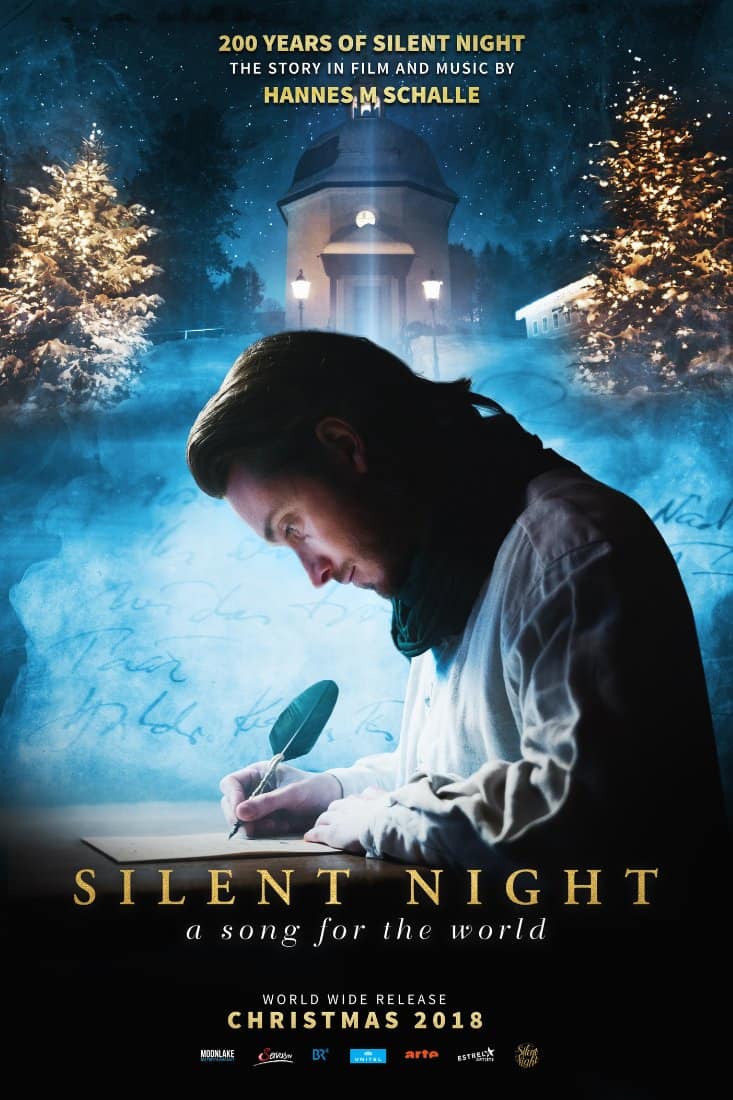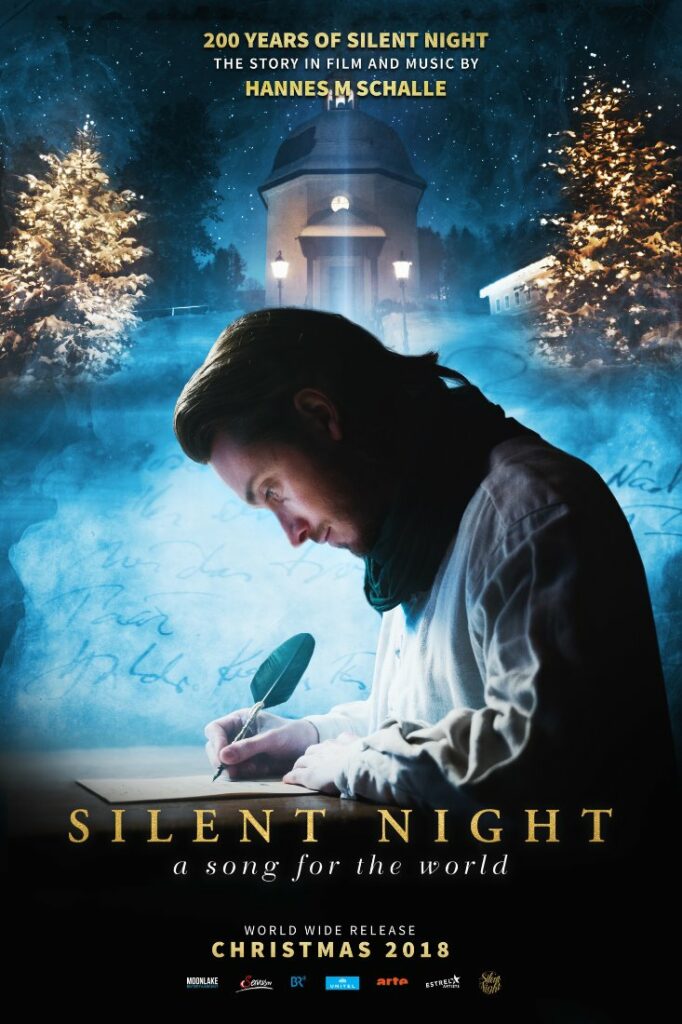 9. What are some of the oldest Christmas songs?
While some Christmas songs are jaunty and fun, others are rooted in religion. Two of the oldest English-language Christmas hymns are Hark! The Herald Angels Sing and Joy to the World – both songs date back to the 1700s.
10. What Christmas songs hit #1?
The first holiday tune to rule the charts was, almost unbelievably, The Chipmunk Song (Christmas Don't Be Late) in 1958. The song also won 3 Grammy awards.
The only other Christmas tune to top the charts is All I Want For Christmas Is You by Mariah Carey, which finally took the top spot in 2019, 25 years after its release.
11. Sing a song about Santa
The first mention of Santa Claus in a Christmas tune was 1864's Up On The Housetop by Benjamin Hanby. He was inspired to write the song after reading the 1823 poem A Visit from Saint Nicholas by Clement Moore.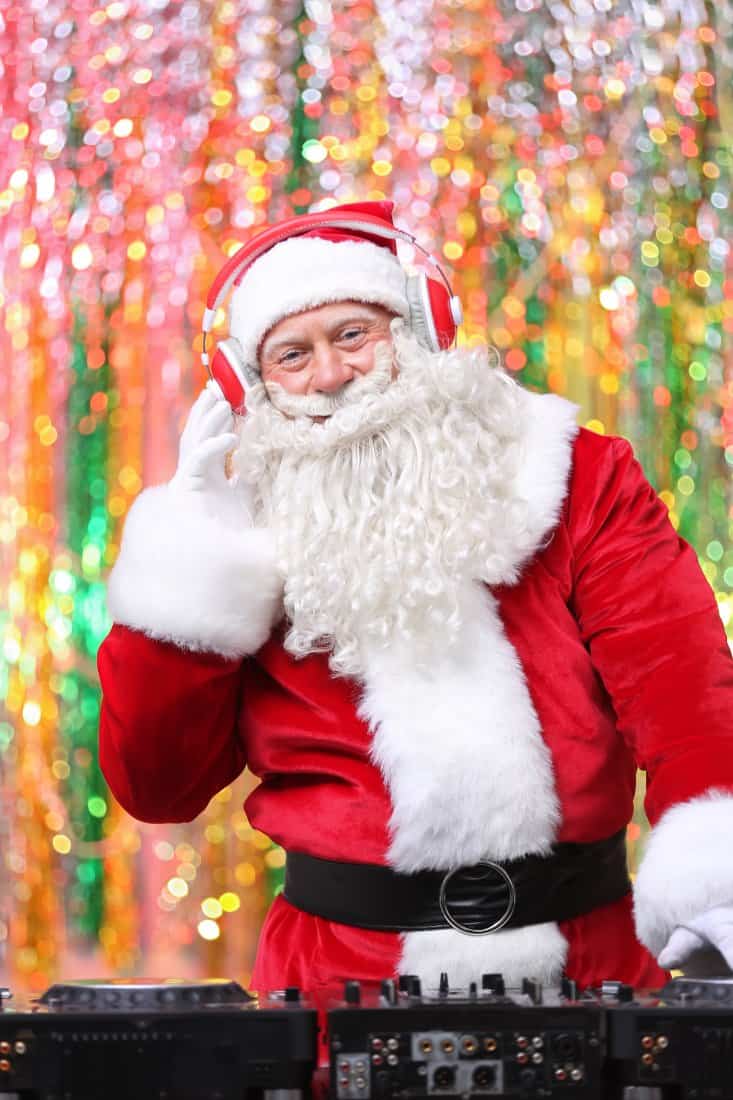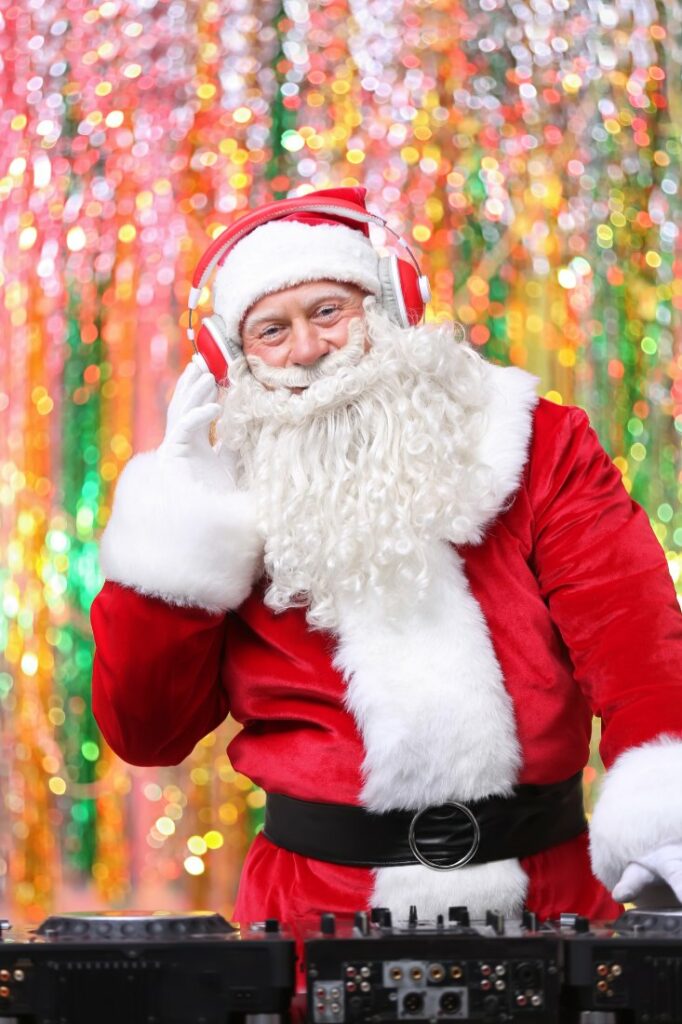 12. What was the original song title of Silver Bells?
Did you know that Silver Bells was originally titled Tinkle Bells? The title was meant to elicit images of people ringing bells on the street corners during the holiday season. 
However, the songwriter Jay Livingston's wife made him change it because it would make people think of urination. This is one of the more hilarious Christmas song facts that we uncovered!
13. What are the most performed Christmas songs?
According to the American Society of Composers, Authors, and Publishers (ASCAP) in 2015, the most performed Christmas songs are as follows:
1) Santa Claus is Comin' to Town (1934), 2) Have Yourself A Merry Little Christmas (1944), 3) Winter Wonderland (1934).
14. Why was caroling banned in Britain?
Did you know that Christmas caroling started off as a Pagan tradition and was even banned in Britain in the 1600s, because it was thought to be a satanic ritual? 
Luckily today, Christmas caroling is a long-standing tradition in many places around the world with people singing in the streets to inspire joy not summon the devil.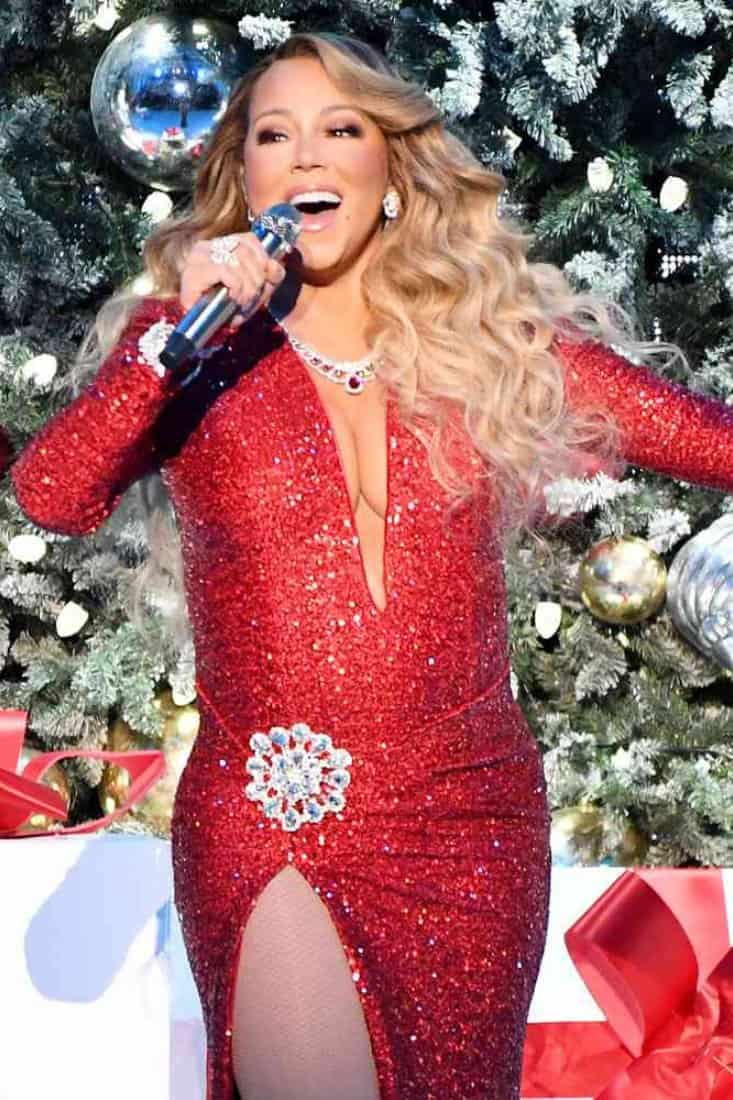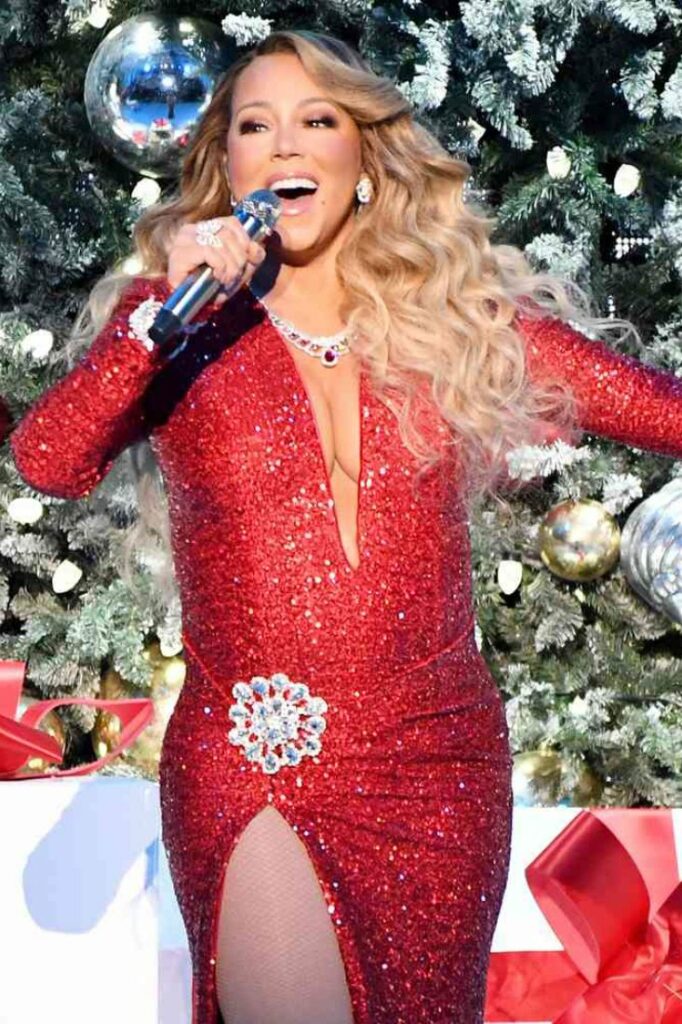 15. Who is the Queen of Christmas?
There are two singers who lay claim to the illustrious title of the Queen of Christmas. First, Darlene Love, who is known for singing the classic, Christmas (Baby Please Come Home). 
Second, is Mariah Carey, who holds countless records for her 1994 Christmas album and the ubiquitous Christmas single, All I Want For Christmas Is You.
16. Christmas Albums by some of your favorite artists
It's not uncommon for popular artists to release Christmas albums. Some of the best-selling and critically-acclaimed albums in recent times have been Wrapped in Red by Kelly Clarkson, Christmas by Michael Bublé and Under the Mistletoe by Justin Bieber.
17. The non-Christmas song
Let It Snow! is one of our absolute favorite Christmas songs. However, it's not about Christmas at all! 
In fact, if you go back and look at the lyrics, there is no mention of the holiday. The song is simply about a snowstorm and staying comfy cozy in the house!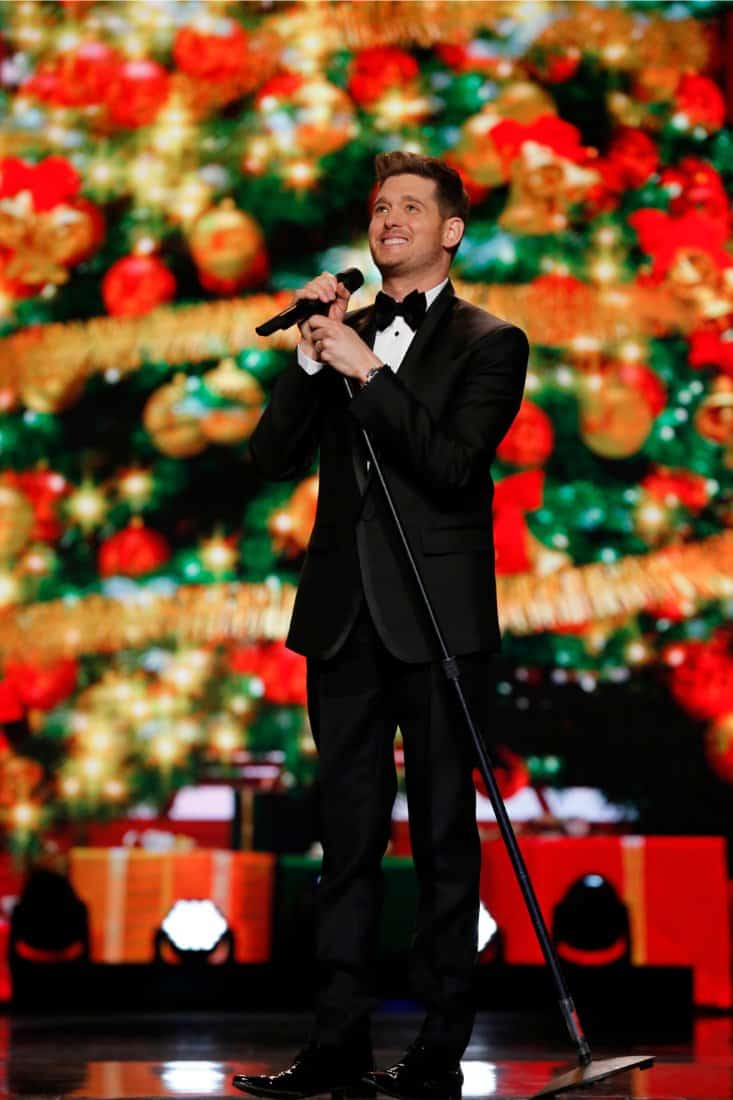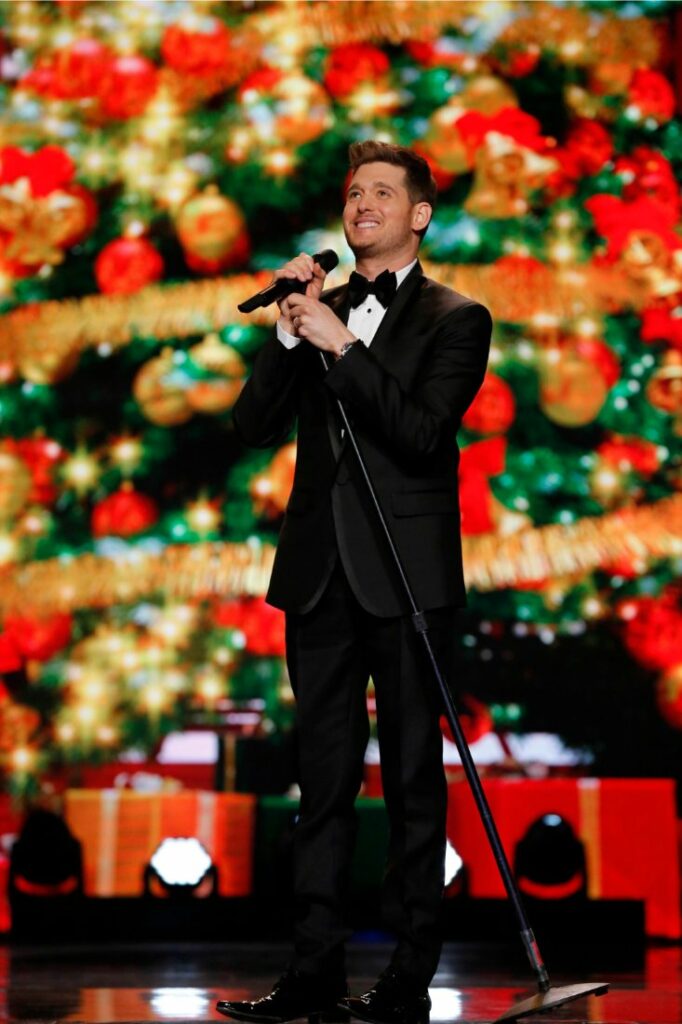 18. Last Christmas I gave you my heart
There's three interesting facts about Wham!'s Christmas hit, Last Christmas. First, it is the last video to feature George Michael without a beard. 
Second, all of its proceeds go to famine in Africa. Third, George Michael wrote the song in his childhood bedroom.
19. Facts about Christmas songs by the numbers
In 2021, Blokur, a music rights platform revealed that there are over 49,000 Christmas songs in existence today!
Out of those 49,000, the most popular streamed Christmas song is one we've already talked about numerous times throughout this article, Mariah Carey's All I Want For Christmas Is You with over 1.2 billion streams.
20. What is the most disliked Christmas song of all-time?
According to a YouGov poll in 2021, 32% of people dislike the song Santa Baby by Eartha Kitt. We're not sure if it's because of the shameless flirting with Santa in the lyrics, or the requests for the extravagant gifts. 
We still think the song is all in good fun. Definitely better than, I Saw Mommy Kissing Santa Claus!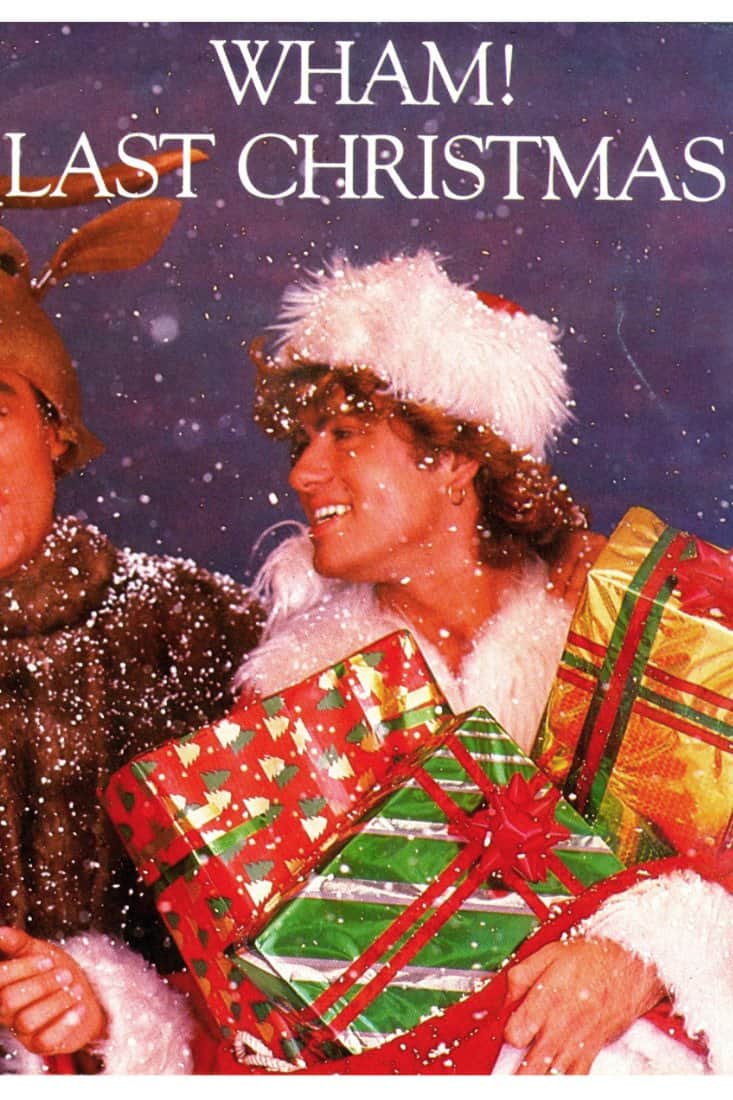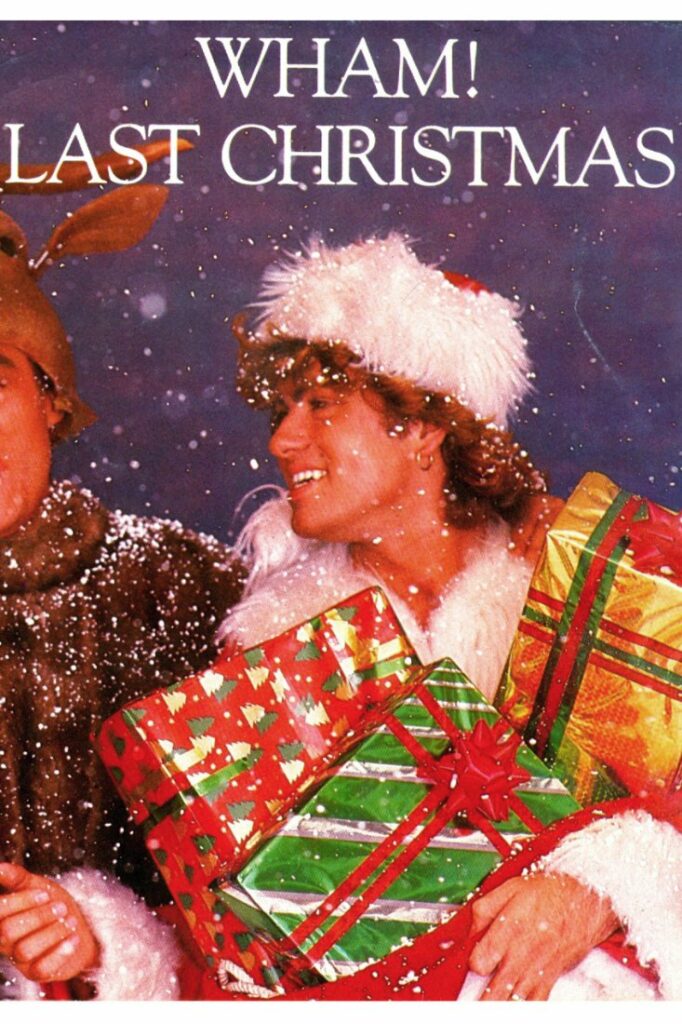 21. What's the longest Christmas song?
An extended version of The 12 Days of Christmas called The 179 Days of Christmas by Canadian duo Joren Cull and AJ Ing runs for a whopping 8 hours and 56 minutes! 
This makes it the longest Christmas song of all-time. Wow, that's a lot of french hens and a lot of lords a-leaping!
---
We really hope you enjoyed all our fun facts about Christmas songs! Did you learn something new?
If there are any Christmas song facts we missed, you can let us know in the comments below and we'll add them to this article!