Christmas is a time for celebration and eating. Discover the stories behind the most iconic holiday dishes with these festive facts about Christmas food!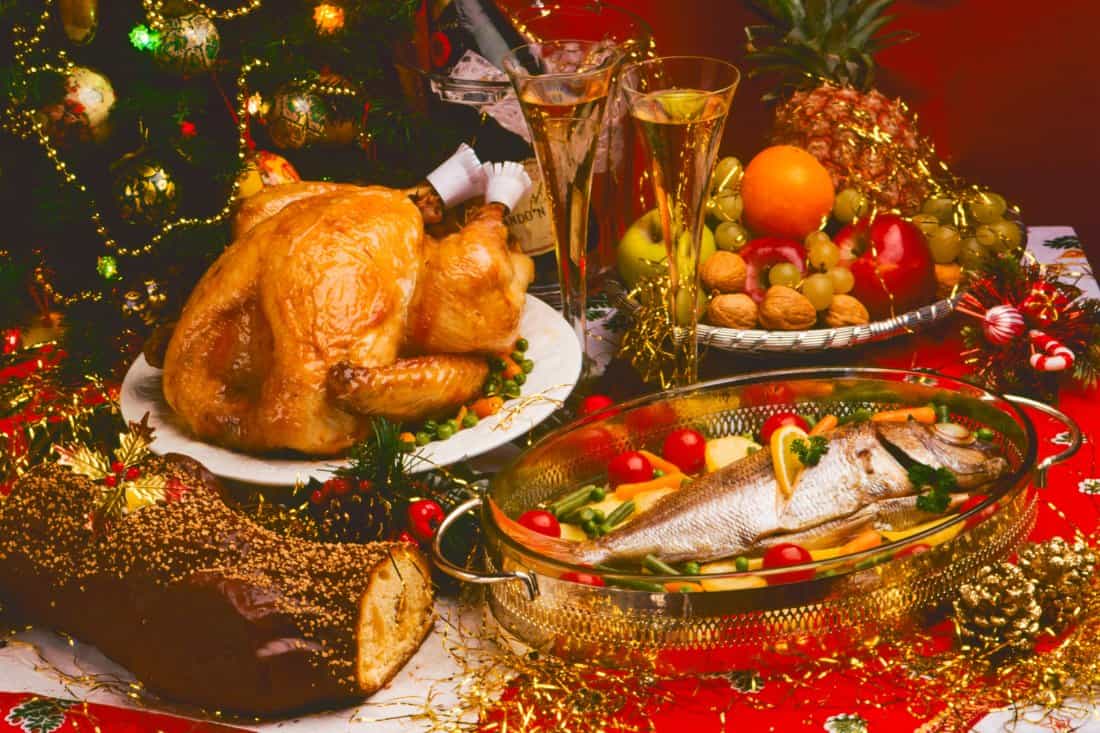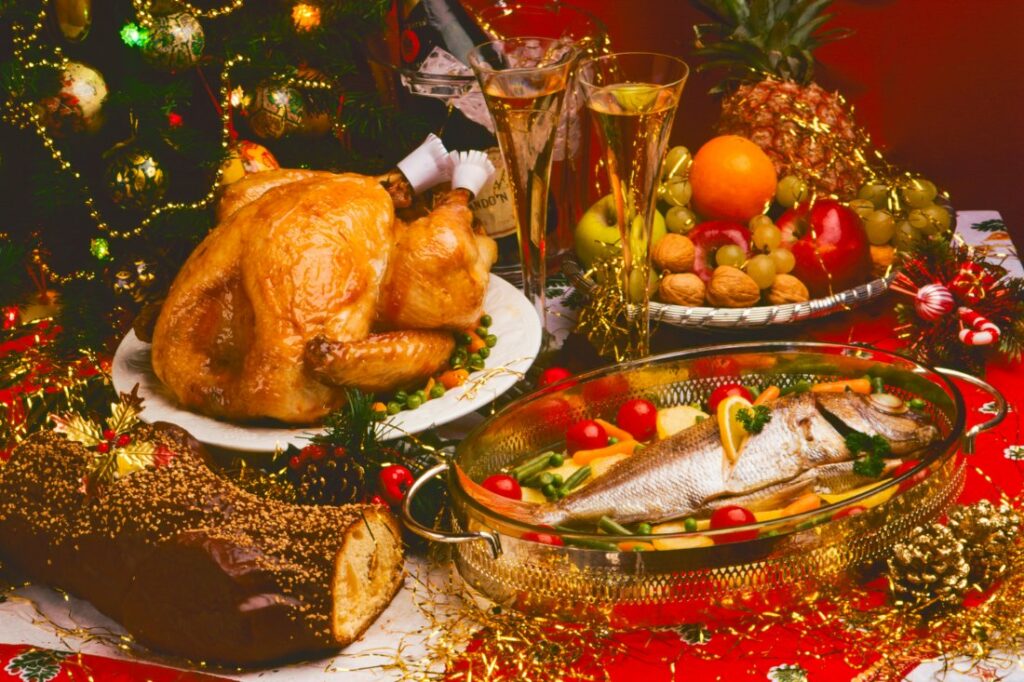 Let's be honest here, the best thing about the Christmas holidays is stuffing ourselves silly with all the delicious food and drink lying around. Another mince pie? Don't mind if I do.
And there are so many different dishes to choose from! Christmas turkey, the boiled ham, Brussel sprouts, yule logs, candy canes. Because of that, there are loads of fun facts about Christmas foods to sink our teeth into.
It's no wonder that people gain weight at Christmas time when there's so much rich and decadent food on offer. It also makes sense why a lot of New Year's resolutions are to lose weight!
But we'll focus only on the positives here, which is the amazing variety and deliciousness of all the Christmas food from around the world where Christmas is celebrated.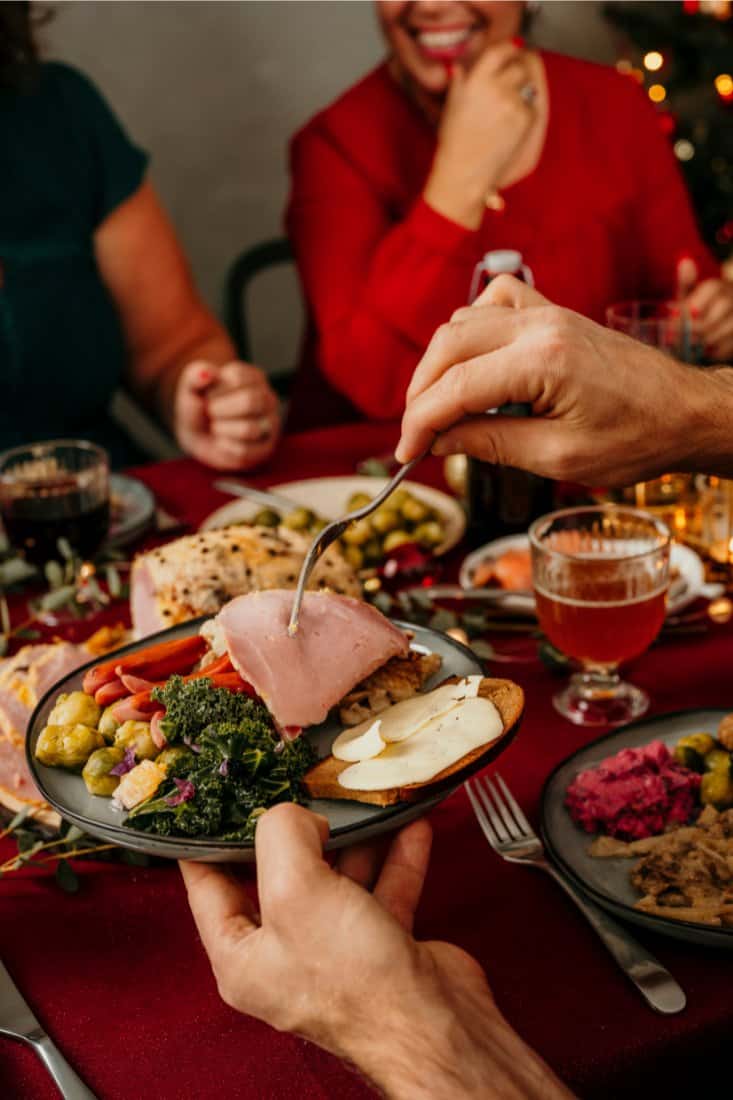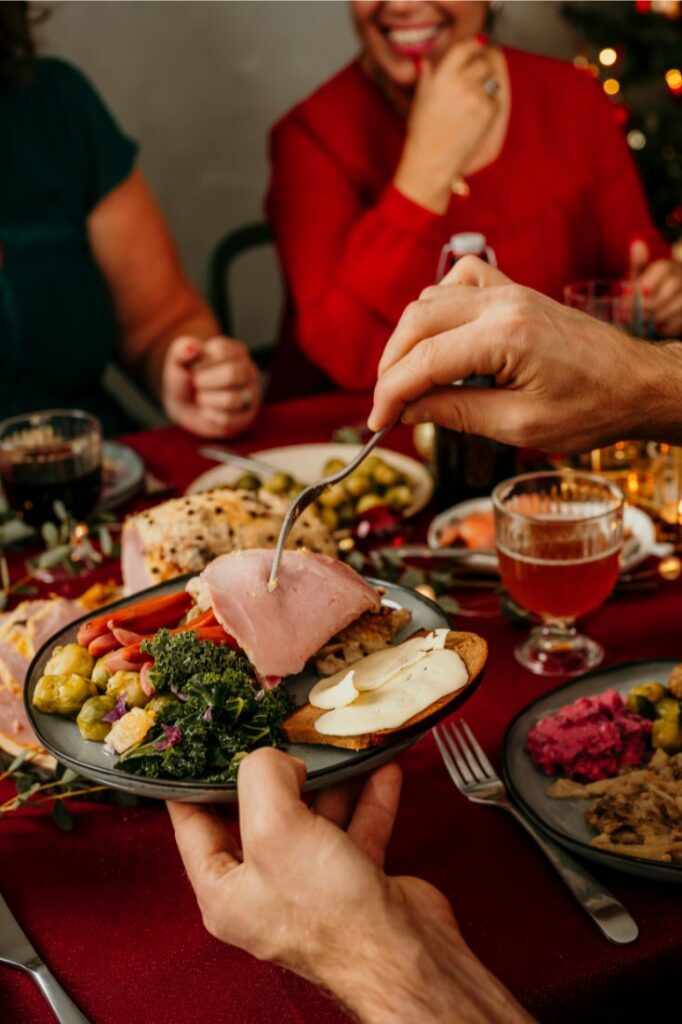 With these Christmas food facts we'll travel around the globe to discover some of the most interesting Christmas traditions.
From mincemeat in the United Kingdom, to a strange Japanese custom, to the invention of the candy cane bend in the United States.
Come along for a crash course in Christmas delicacies. We guarantee that you'll be hungry after taking in this scrumptious assortment of Christmas food facts!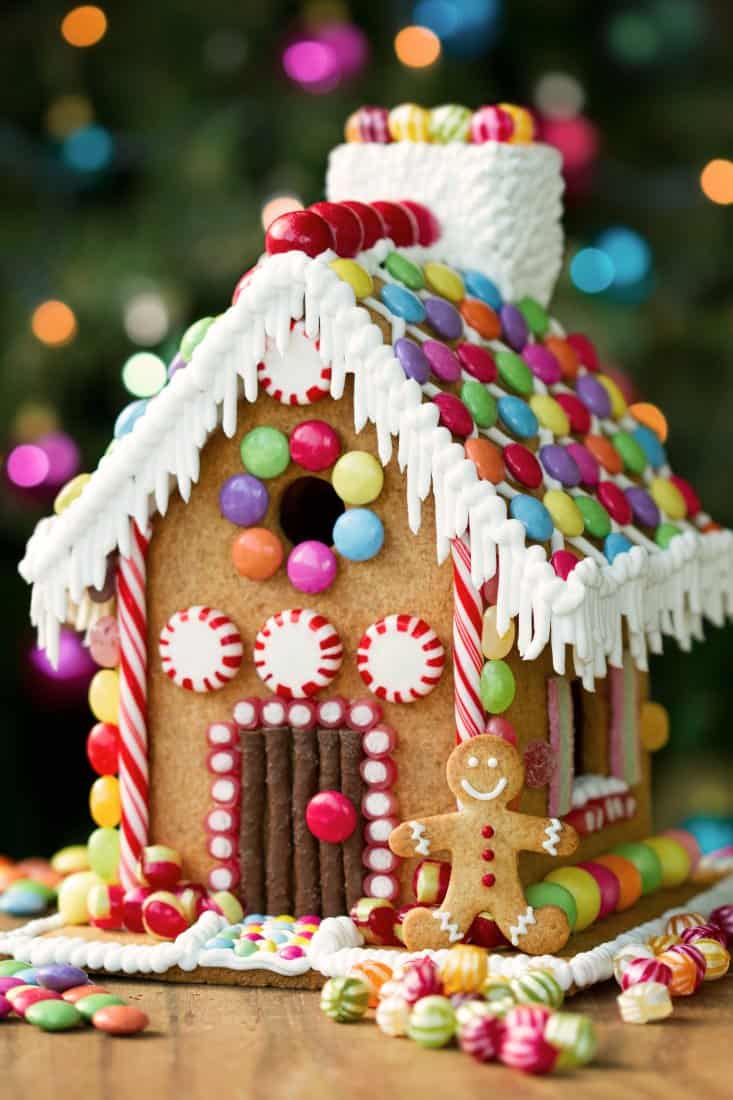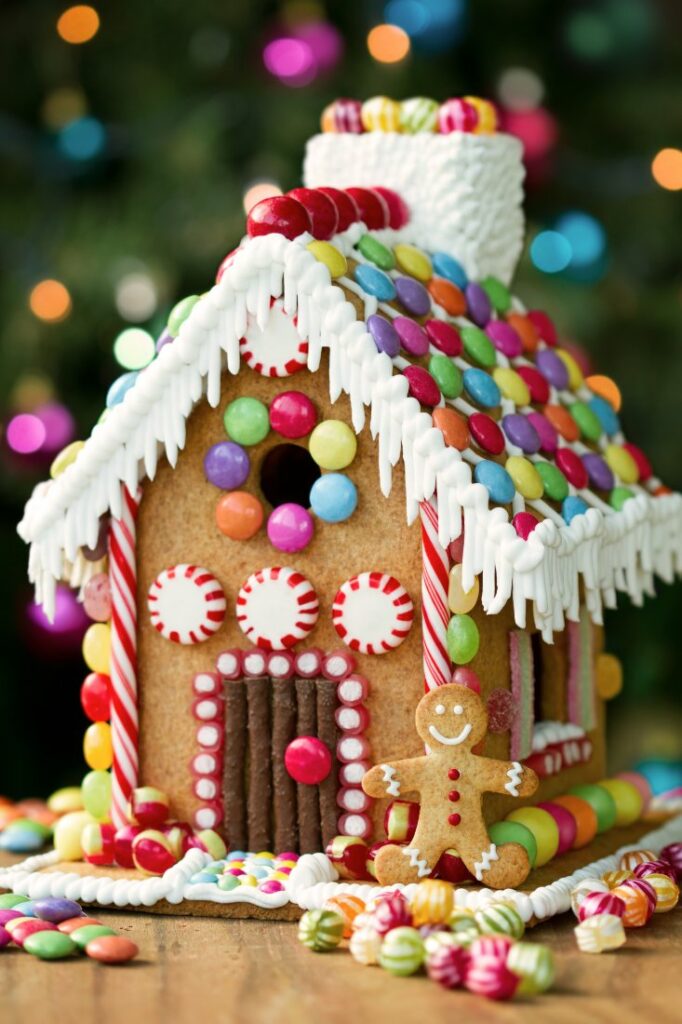 ---
23 Fun Facts About Christmas Food
1. Why do people serve roast turkey at Christmas?
If you live in North America or the UK, you'll know that it's tradition to feast on a roast turkey during Christmas dinner. But did you know that roast goose used to be the favored holiday bird?
The larger, more meaty turkey took over when it became too expensive to feed a growing family with a small pricey goose.
2. Do you love or hate fruitcake?
Fruitcake is one of the most polarizing Christmas foods out there. Some love its dried fruit and subtle spice, while others feel it is too dense and dry to be called a proper dessert.
Fruit and sugar used to be very expensive ingredients to import in the Middle Ages, so fruitcake was only made during special occasions like Christmas.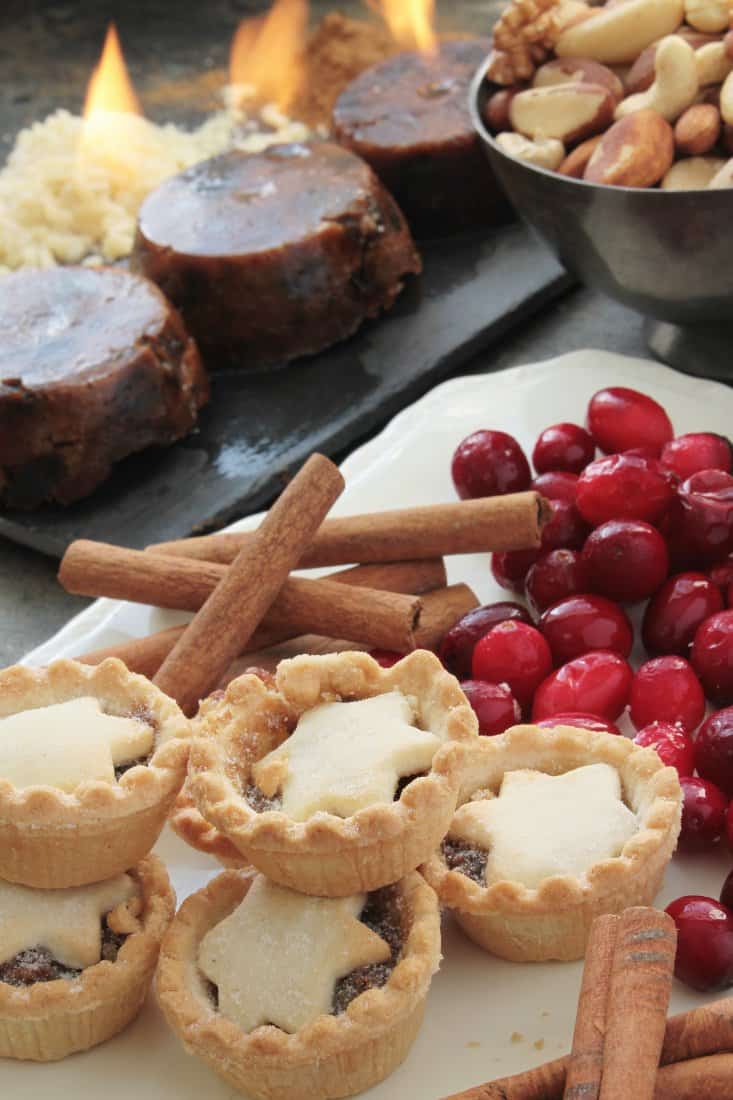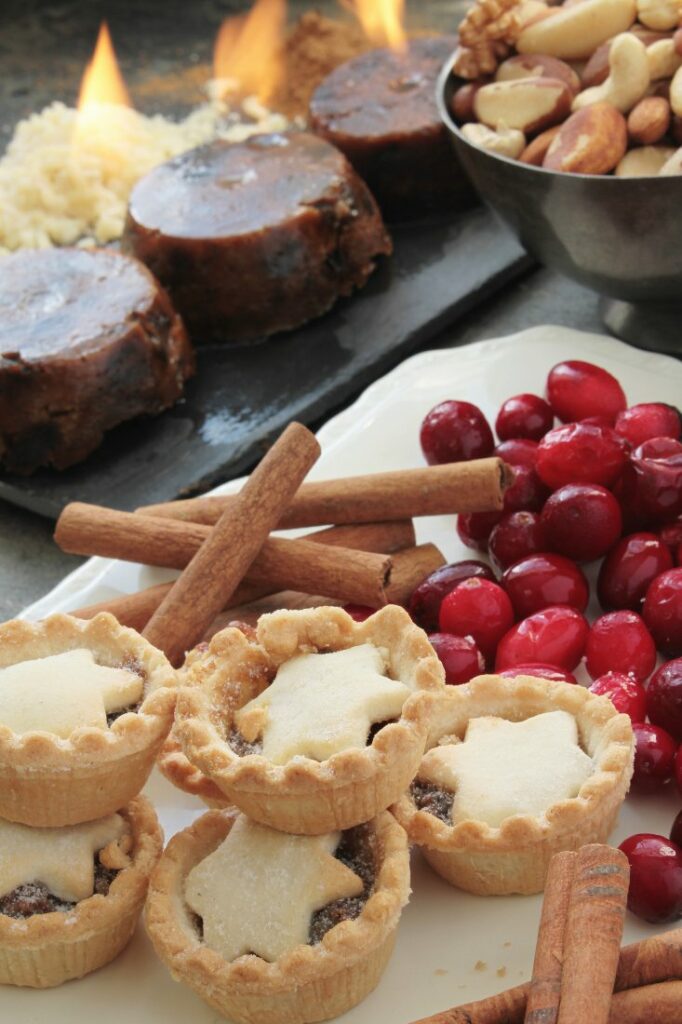 3. What exactly is mincemeat?
Speaking of fruitcake, mincemeat is a mix of traditional fruitcake ingredients like fruits, sugar, spices and alcohol that are usually baked into tarts and pies.
As for the name, mincemeat used to include actual minced meat, but the desire for that flavor combination has lessened over time. We say save the ground beef for tacos instead!
4. Time to carve the peacock!
Before goose and turkey became the preferred traditional Christmas dinner bird, the regal peacock was on the menu.
The large bird with magnificent plumage was one of the larger birds available at the time and the feathers made for an impressive tablescape to go along with the Christmas decor.
5. The Christmas food we only eat out of tradition
Do you like a little bit of cranberry sauce to go along with your turkey and stuffing? Apparently not many people do. In fact, a poll was conducted, and 7 out of 10 Americans hate the bitterness of cranberry sauce but eat it anyway.
However, the distaste for cranberries doesn't stop Americans from buying 6.5 million jars of the stuff every year!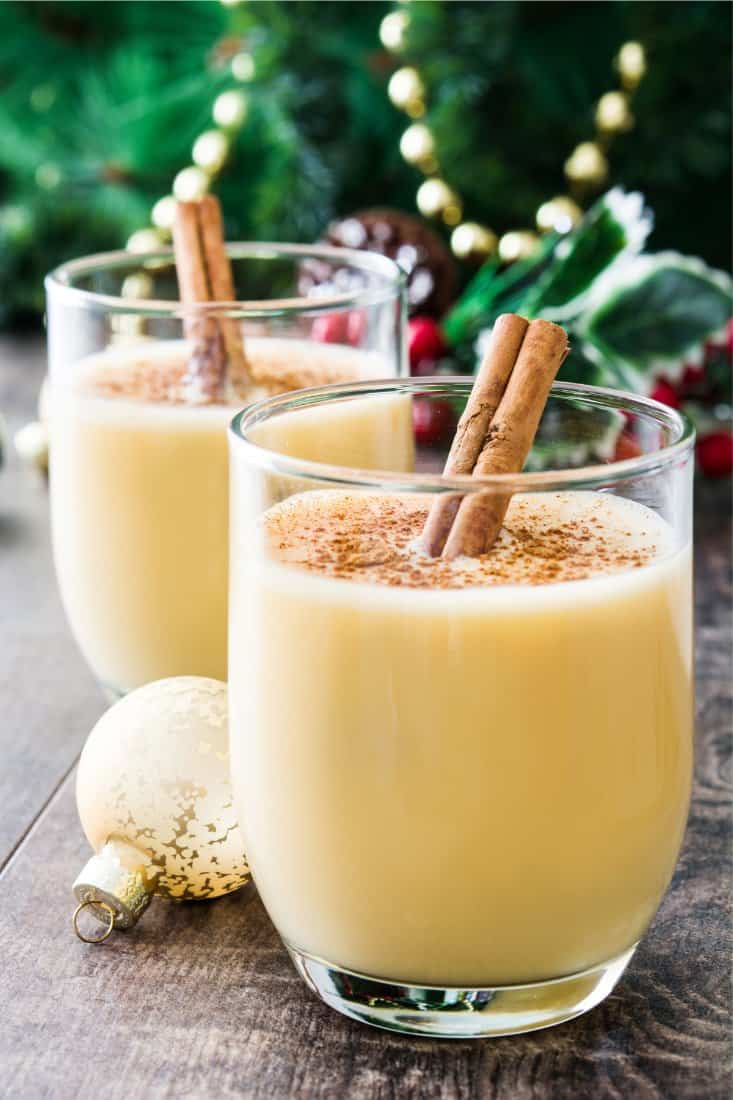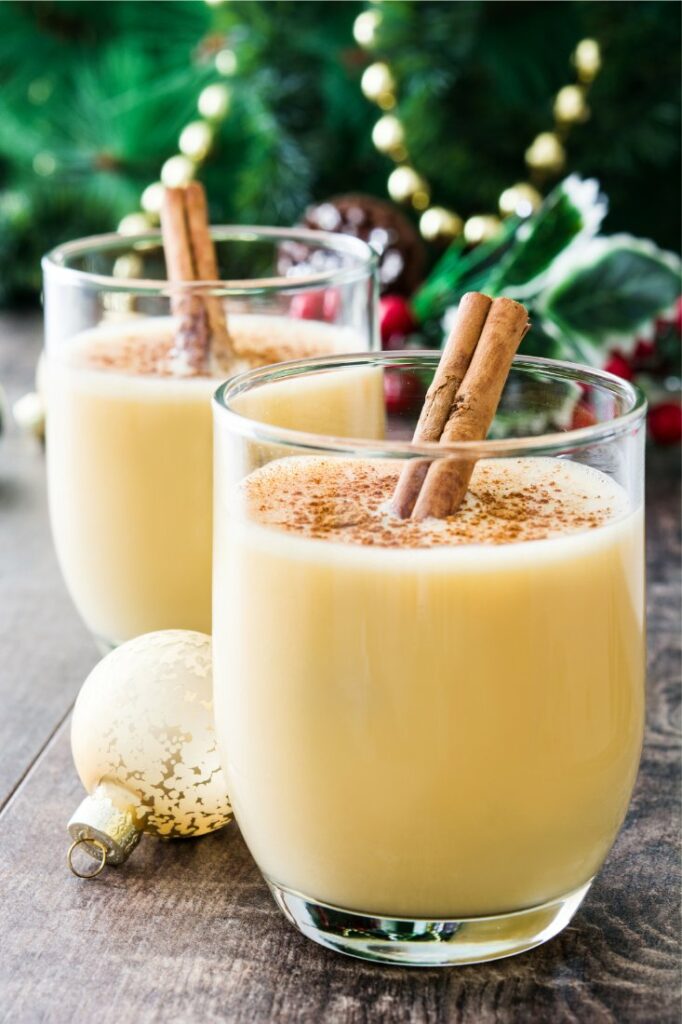 6. Where does eggnog come from?
Eggnog's origins can be traced back to medieval times in Britain. In the 13th century, a proto-eggnog called posset, made of ale, eggs, and figs was popular during the wintry Christmas season.
Check out our Fun Facts about Eggnog to learn even more about this delicious Christmas beverage.
7. Why do we build houses out of gingerbread?
Building (and then eating) gingerbread houses is absolutely one of our favorite Christmas traditions. The practice became popular after the publication of the Grimm Brothers fairy tale, Hansel and Gretel.
In 17th century Europe only professional bakers were permitted to cook gingerbread, except during the holiday season when the restrictions were lifted. That's why we associate gingerbread with Christmas today.
8. Christmas in the summertime
People around the world have their own Christmas food traditions, but in Australia, December 25th is right in the middle of summer. So the most popular Christmas food down under is barbecue!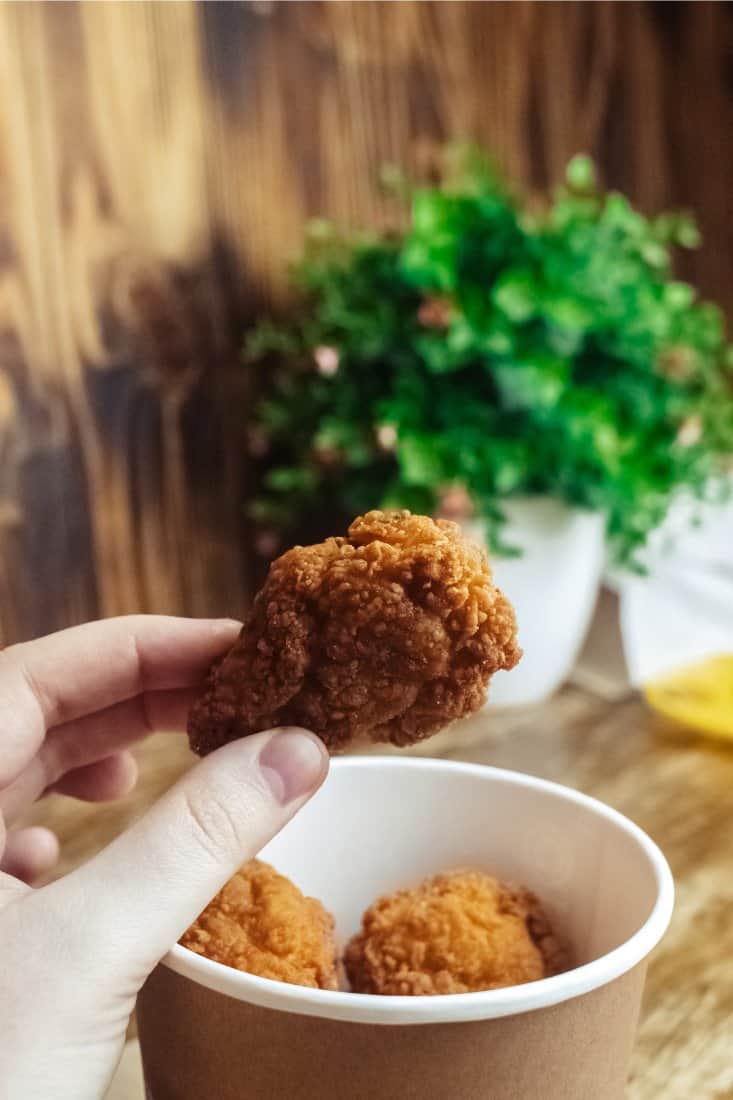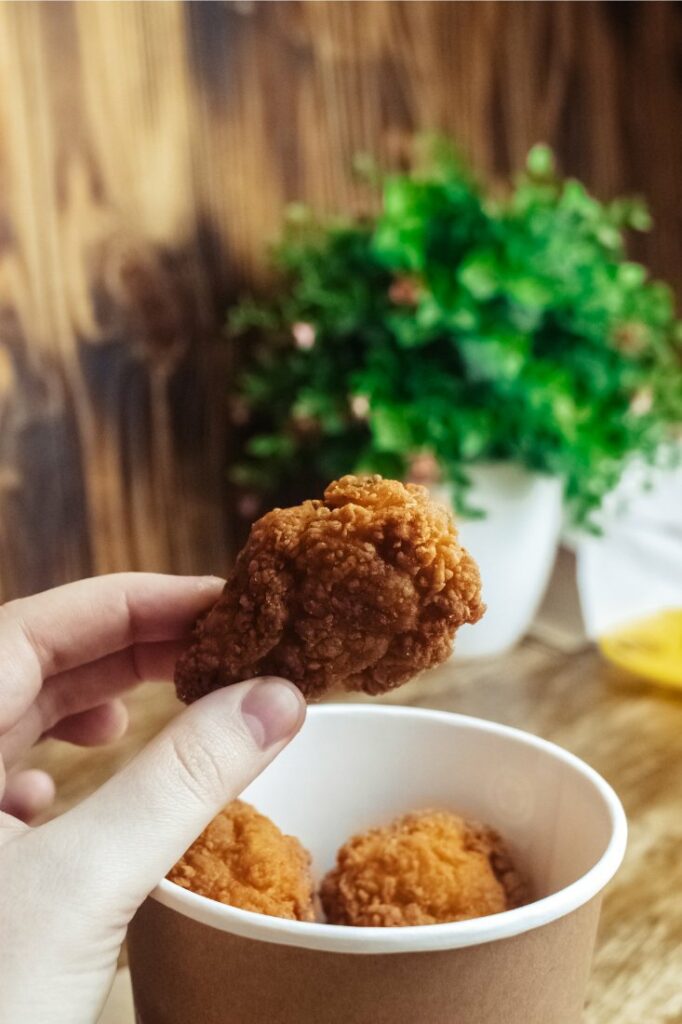 9. Kentucky Fried Christmas
In Japan, the most common Christmas Eve food is fried chicken. And it's all thanks to a marketing strategy from KFC.
In fact, KFC records its highest sales on Christmas Eve than any other day of the year in Japan.
10. Chestnuts roasting on an open fire
One of the most enduring Christmas food traditions is roasted chestnuts. This tasty nut is only good to eat when roasted, offering up nutty and buttery notes.
The tradition of roasting chestnuts during the holidays is an age-old practice that was enjoyed by the rich and poor alike as chestnuts were readily available.
11. Underneath the mistletoe
Did you know that mistletoe, often associated with a Christmas kiss, was once considered an aphrodisiac? 
Yes, people would pop a few poisonous berries in a bid to boost their libido. This is one of the Christmas food facts that shocked us!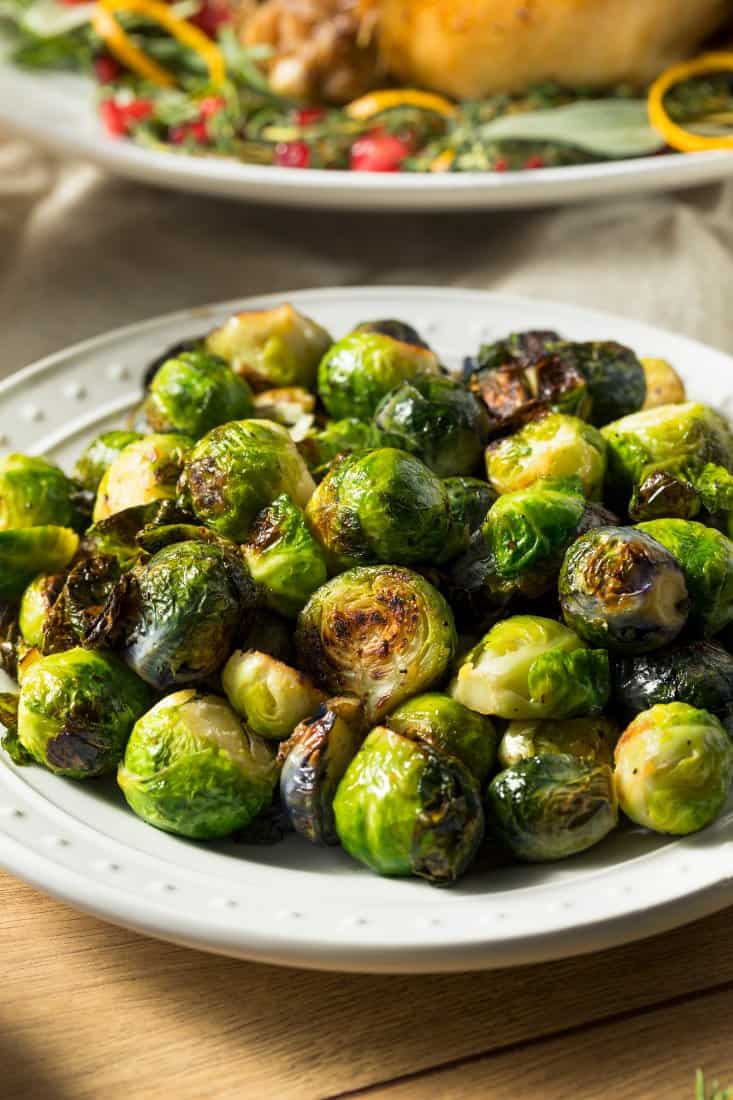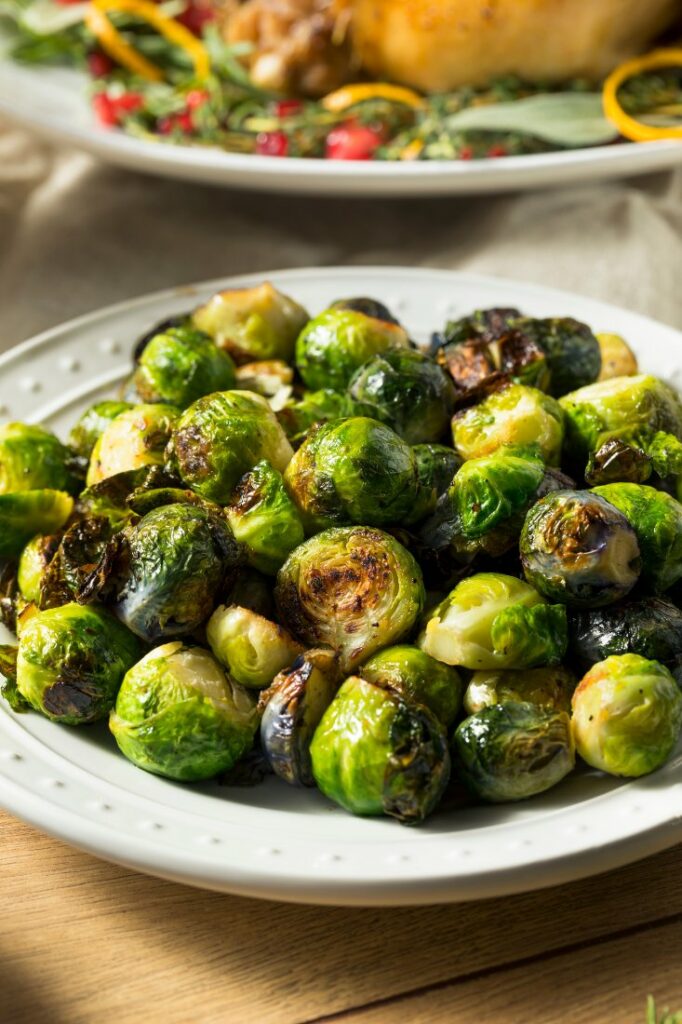 12. Do you love or hate Brussel sprouts?
We already had the fruitcake debate, but where do you stand on the divisive Brussel sprout?
The polarizing vegetable became popular during Victorian times, when the idea of eating mini cabbages for Christmas dinner was seen as special and indulgent. Are you one to gobble up these green veggies or do you hide them underneath your mashed potatoes?
13. Why do we receive oranges at Christmas?
It's not uncommon for a mandarin orange or tangerine to be stuffed in your stocking on Christmas morning. It's believed the tradition started during the depression of the 1930s. 
When people were really struggling to make ends meet, a small luxury like an orange was seen as an indulgence. Families would often split a single orange at Christmas as the segments are perfect for sharing.
14. Leaving out milk and cookies
Did you leave milk and cookies for Santa when you were a kid? How about carrots for the reindeer?
Did you know that the total amount of milk and cookies put out each year around the world adds up to a massive $189 million? That's why Santa's stomach is like a bowlful of jelly!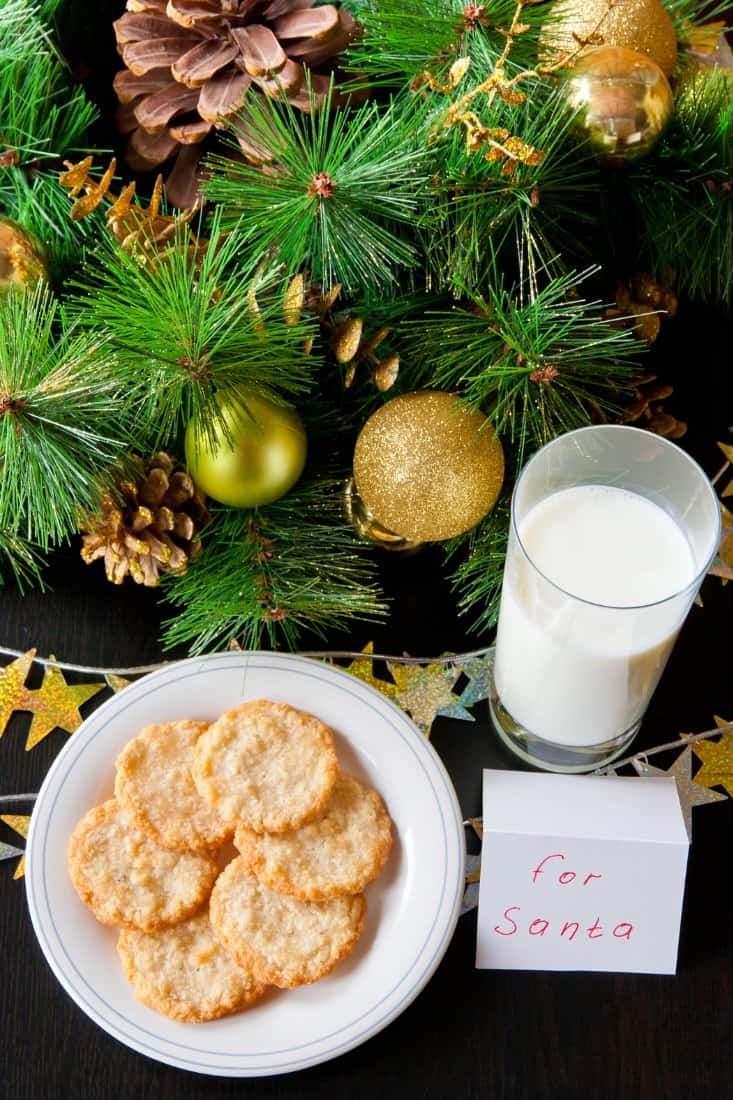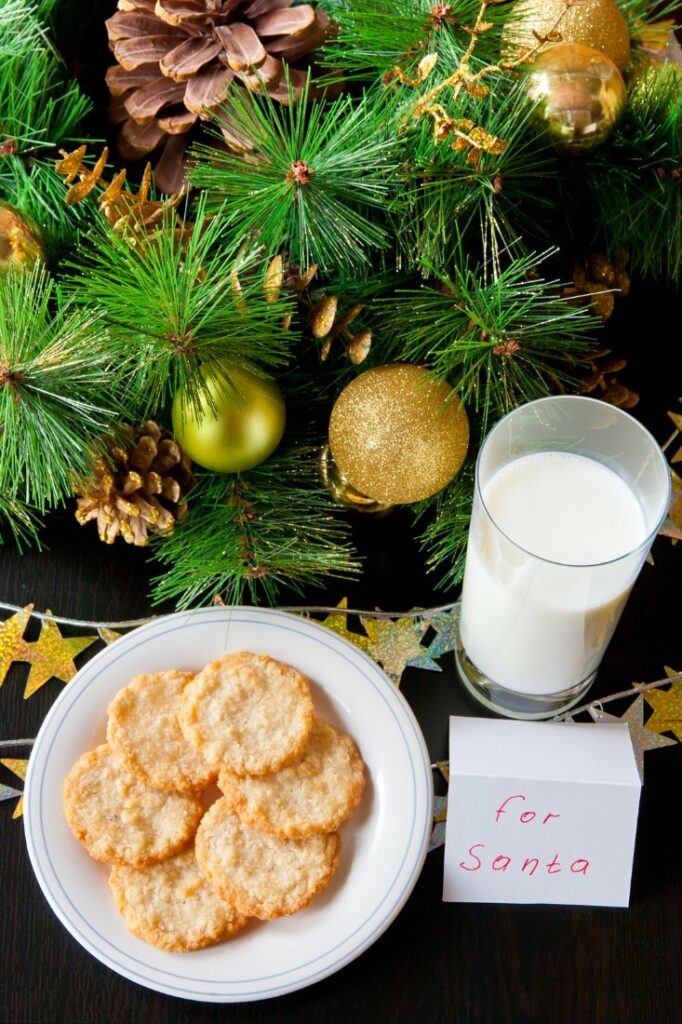 15. Yule flip over this Christmas food fact
The delicious yule log of today is a cake similar to a Swiss roll, but the origins of the yule log are steeped in Druid tradition. 
The yule log used to be an actual log that was saved from the Christmas fire, stored away, then used to start the fire for the next year. This was a Druid tradition to welcome in good luck and prosperity for the following year.
16. For the birds
Did you know that popcorn and cranberry garlands used to be strung up on outdoor trees during the Christmas season to feed the birds?
Now these traditional garlands are often seen decorating interior Christmas trees and handrails. Leave these outside after the holiday season, so the birds can also have a feast!
17. What's the most dangerous Christmas food?
If you're stuffing your turkey this Christmas, make sure that the interior of the turkey is cooked through! Stuffing is the number one cause of food poisoning during the holiday season.
Cooking stuffing inside the turkey means that a high temperature is required to destroy any potentially harmful bacteria. But when it's cooked right nothing can beat its deliciousness!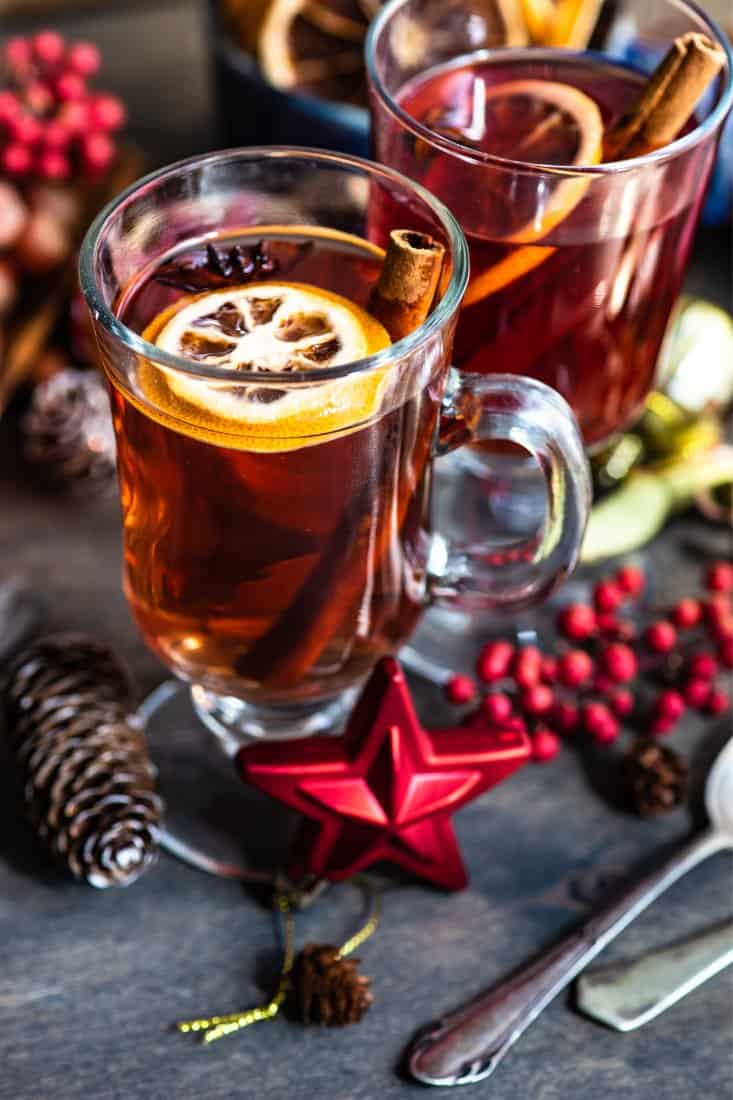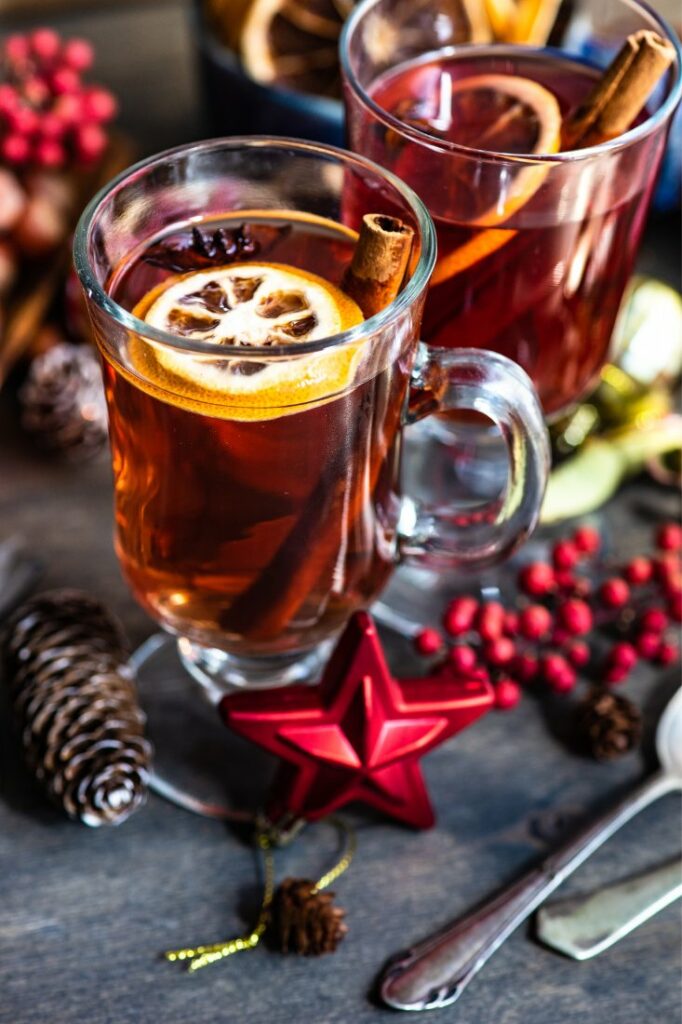 18. A heartwarming Christmas drink
Mulled wine is one of our favorite Christmas food traditions. There's nothing like sipping from a hot mug of wine with the comforting aroma of cinnamon and clove filling your nostrils. Mulled wine was first invented by the Romans to keep soldiers warm on the battlefield.
19. A few candy cane facts
Did you know that candy canes used to be shaped like a stick without the bend? It wasn't until 1882 when the bend was molded, so the candy canes could hang from Christmas tree branches.
If you're eating your candy cane on December 26th, then you're right in line with National Candy Cane Day.
20. Traditional Polish Christmas soup
A Christmas tradition in Poland is to serve up the hearty beet and cabbage soup, borscht, on Christmas Eve.
With the beets harvested just months before, the rich red soup topped with sour cream is the perfect warm meal on a chilly winter night.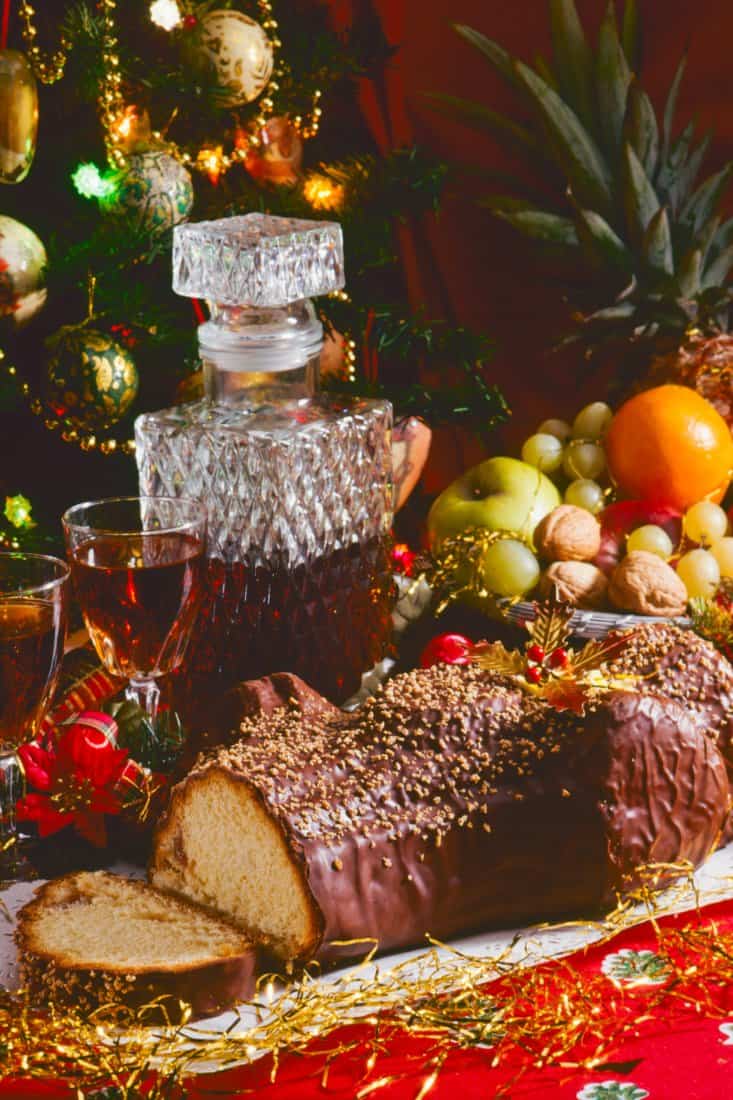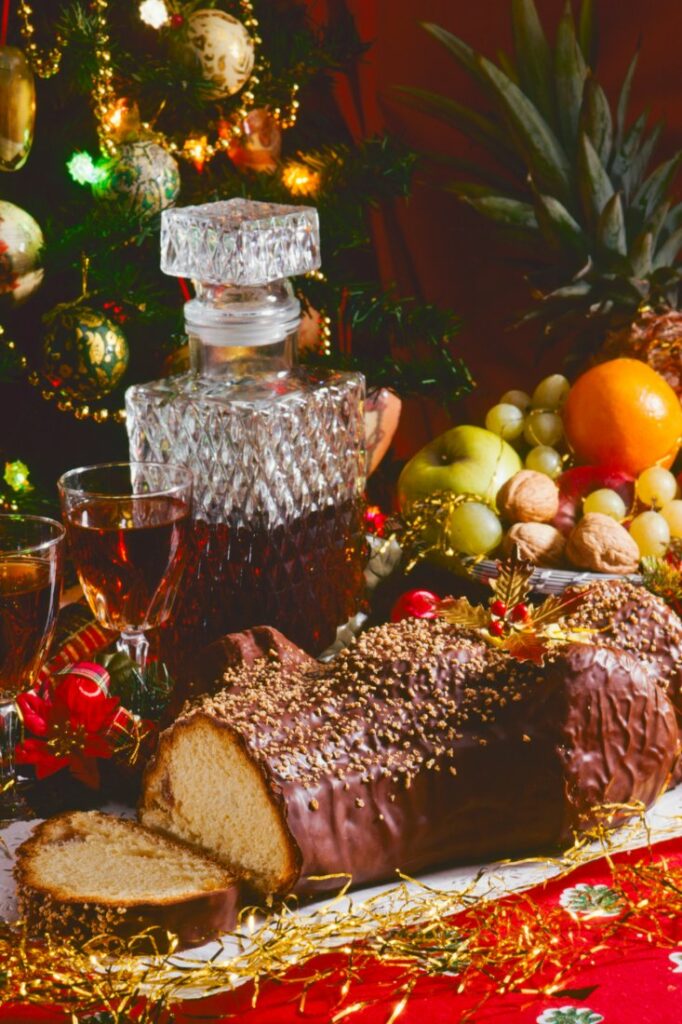 21. How many calories do we eat during Christmas?
Let's face it, Christmas is a time to indulge in all our favorite foods. Plus, with the new year on the horizon there will be time to cut back and get healthy again just around the corner.
In fact, we overeat so much during the holidays that people often consume over 7,000 calories on Christmas day alone and gain on average 2-5 pounds over the season!
22. Visions of sugar plums danced in their heads
Did you know sugar plums aren't plums at all? This is one of the Christmas food facts that surprised us!
Sugar plums are a hard candy first invented in the 16th century. The hard candy shell on the round sweet resembled a plum, hence the name.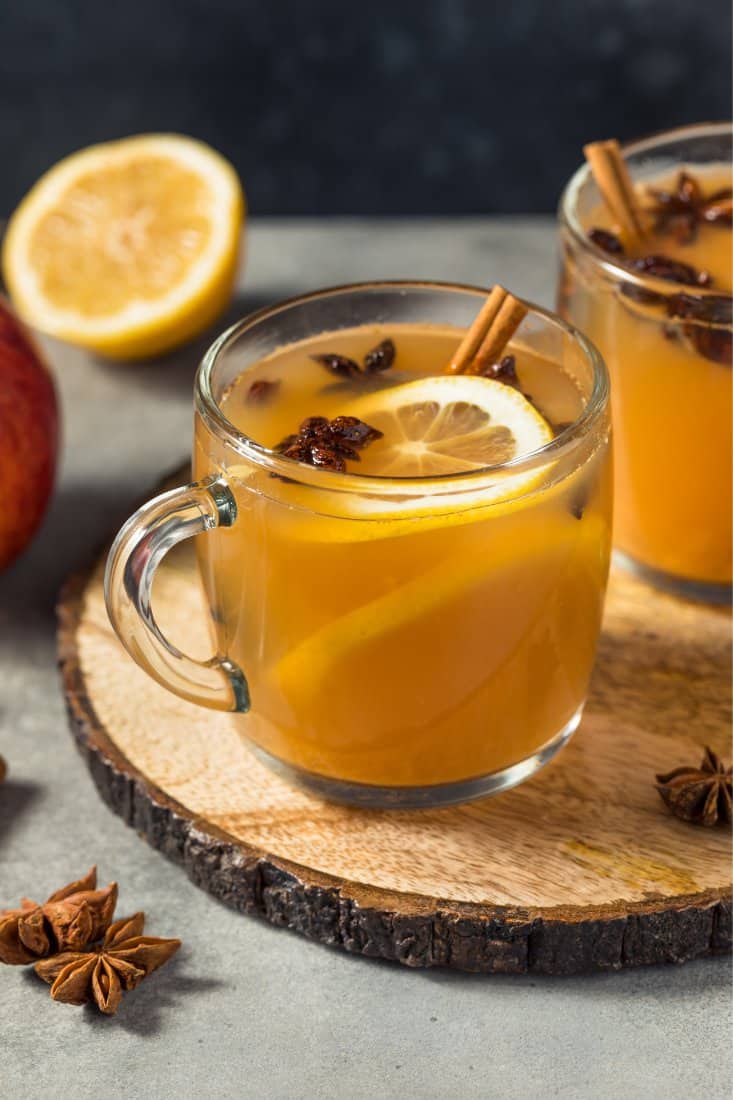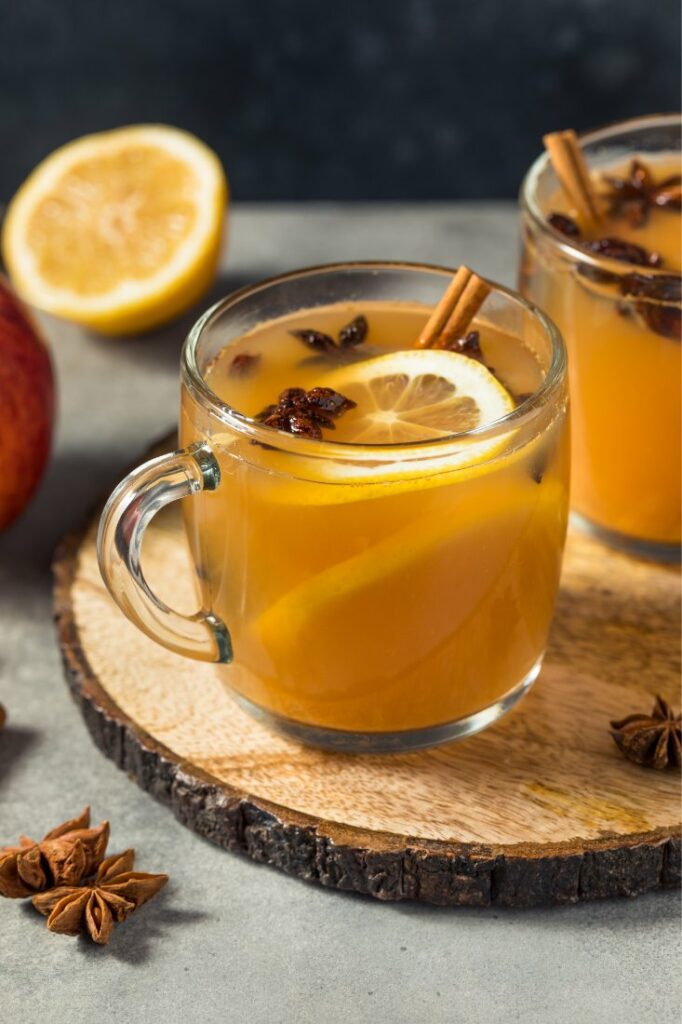 23. A little bit of festive cheer
If you're looking for a festive Christmas cocktail to serve your guests this year, why not try Wassail.
Similar to mulled wine, but made with alcoholic cider instead, this English tipple is traditionally brought door to door to spread Christmas cheer!
---
Who wants more fun facts?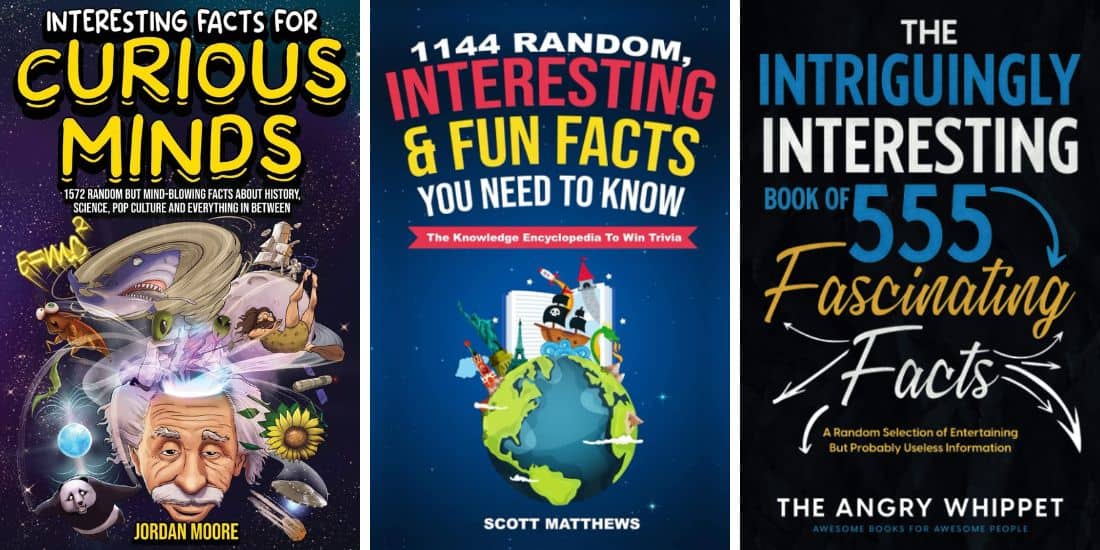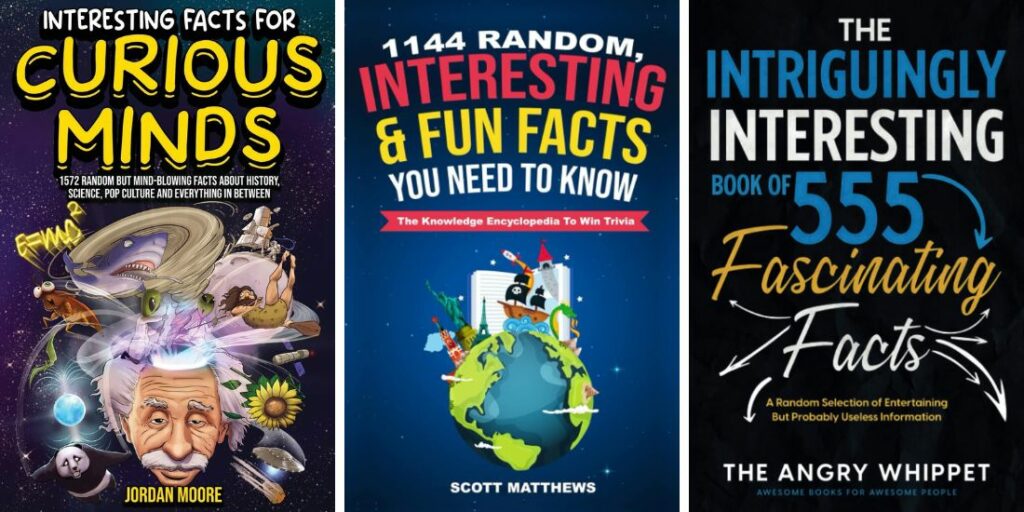 If you're looking for some recommendations, these are a few of our favorite fact books to buy. We use these when planning fun trivia nights with family and friends!
---
We really hope you enjoyed all our fun facts about Christmas food! Did you learn something new?
If there's any Christmas food facts we missed, you can let us know in the comments below and we'll add them to this article!