It's more than a glass of champagne and a kiss when the ball drops. These fun facts about New Year should get you in the mood for a party!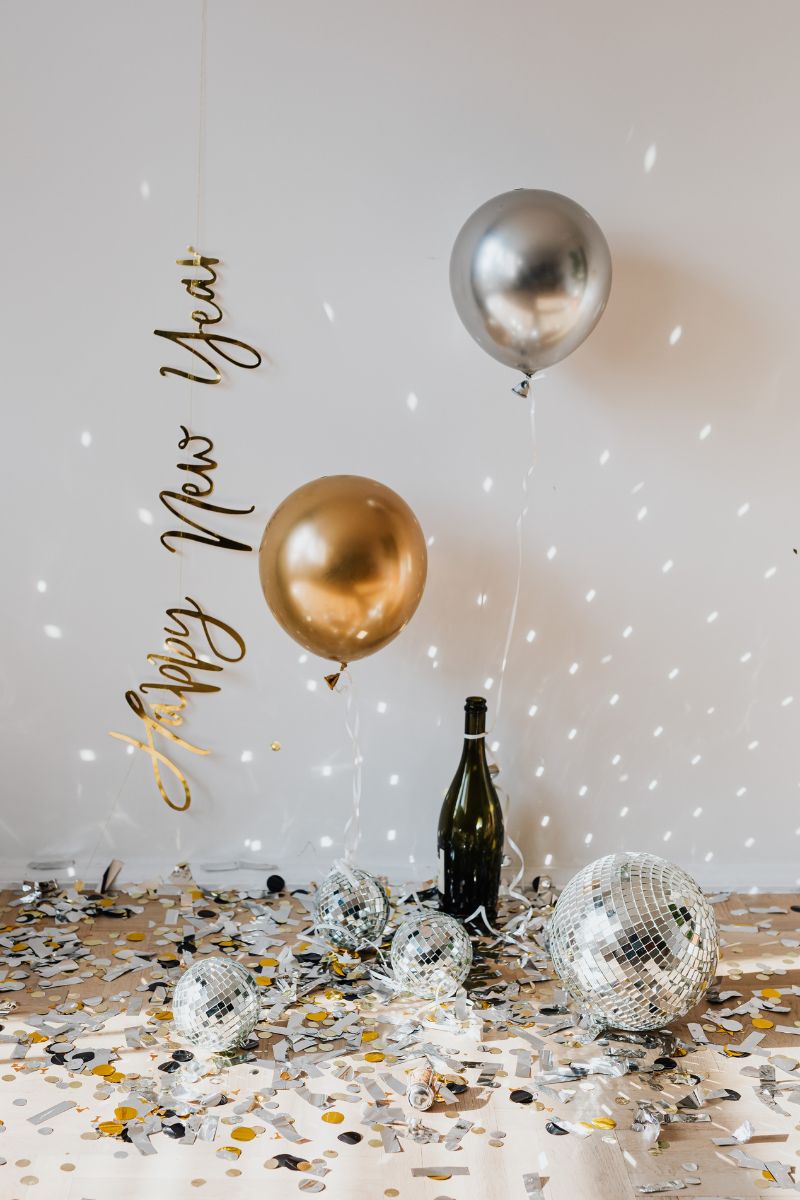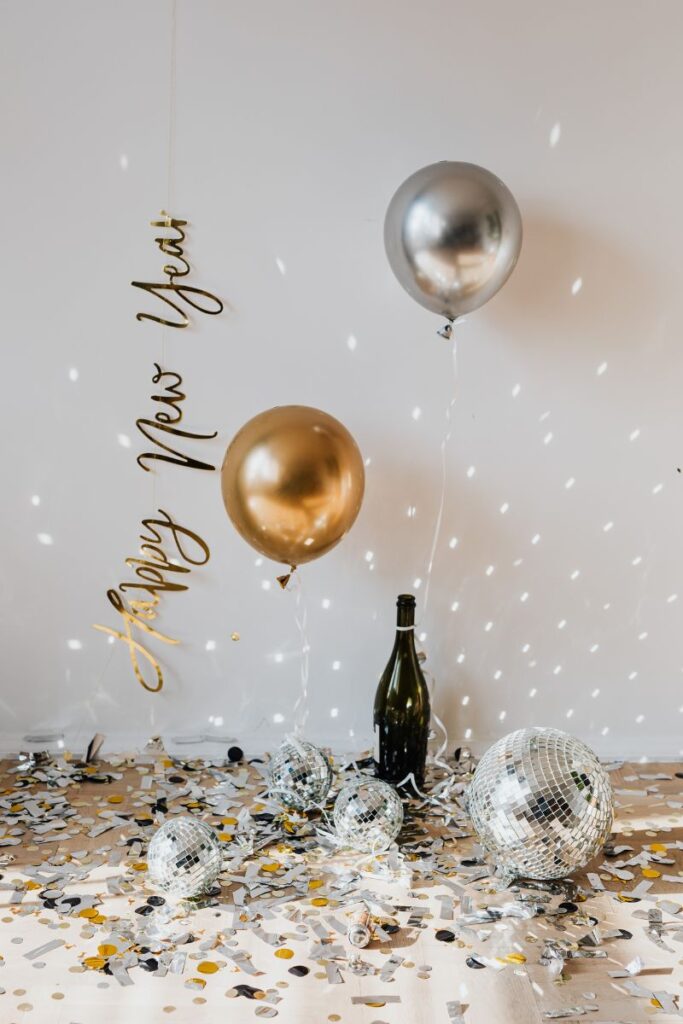 When you think of New Year celebrations, you probably picture champagne, glitter, fireworks and maybe even the ball drop. We bet you don't think of these amazing fun facts about New Year though!
Like did you know that people have been celebrating this holiday for 4,000 years? Or around 1/4 of Americans fall asleep before the clock strikes 12?
And while millions of people watch a ball drop at midnight, a few places have their own traditions. Have you ever seen a giant pickle or Hershey's kiss mark midnight?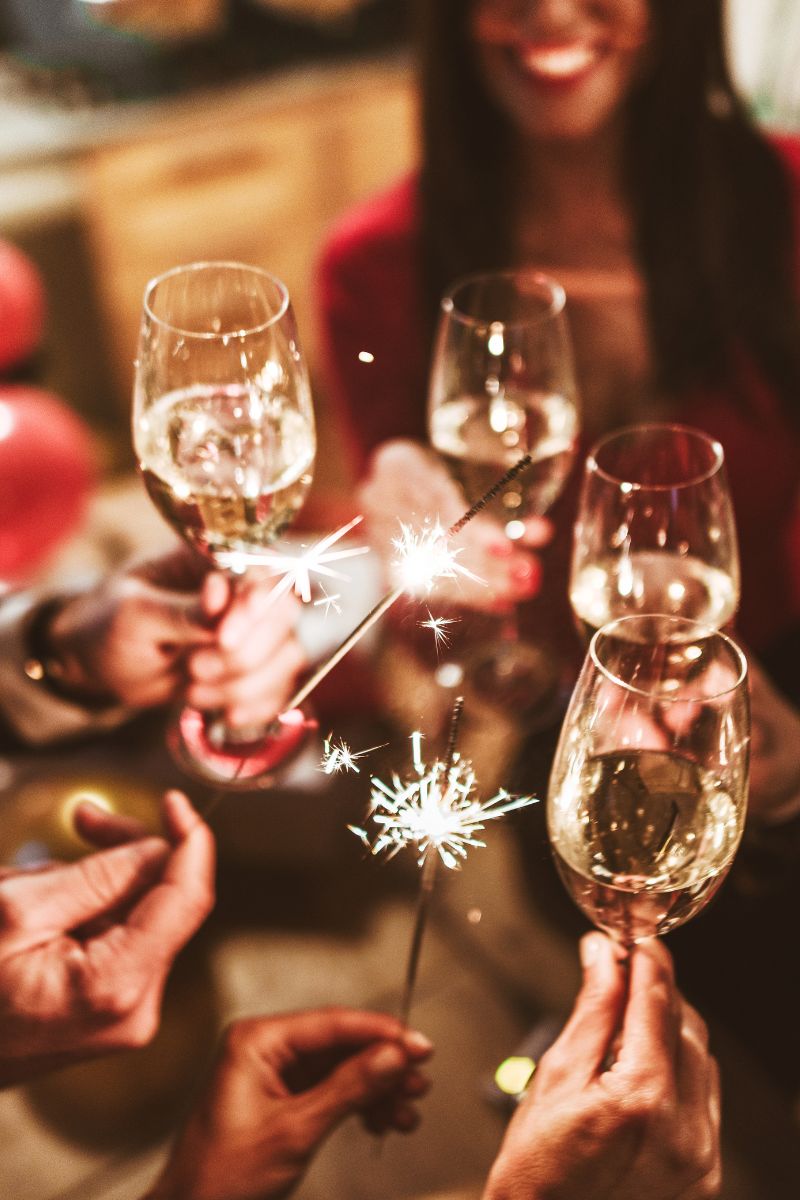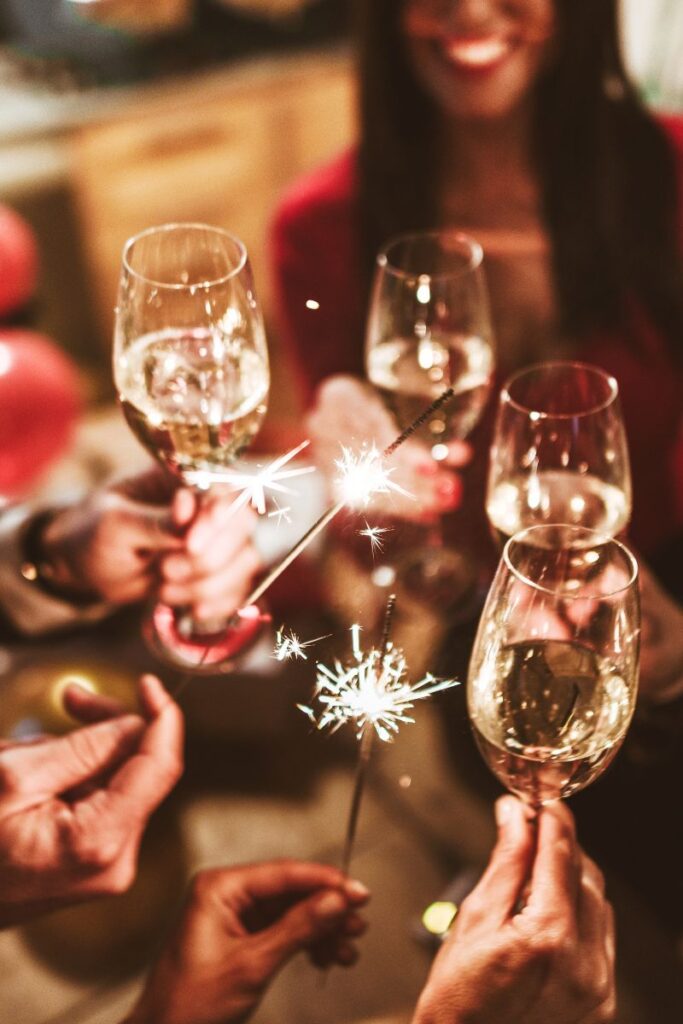 There are so many New Year facts to get you in the mood to celebrate. And we will learn a bunch in this list.
If you plan on drinking champagne on New Year's Eve, you're not alone. The average American will spend about $50 on food and drinks, including the toast at midnight.
But if you want to catch dinner and a show with your date in New York City, you'll be shelling out more than $1,000! NYE can get very expensive very fast.
If you're hosting a party, we think these fun facts about New Year are perfect for some dinner conversation, so get reading and learn something new!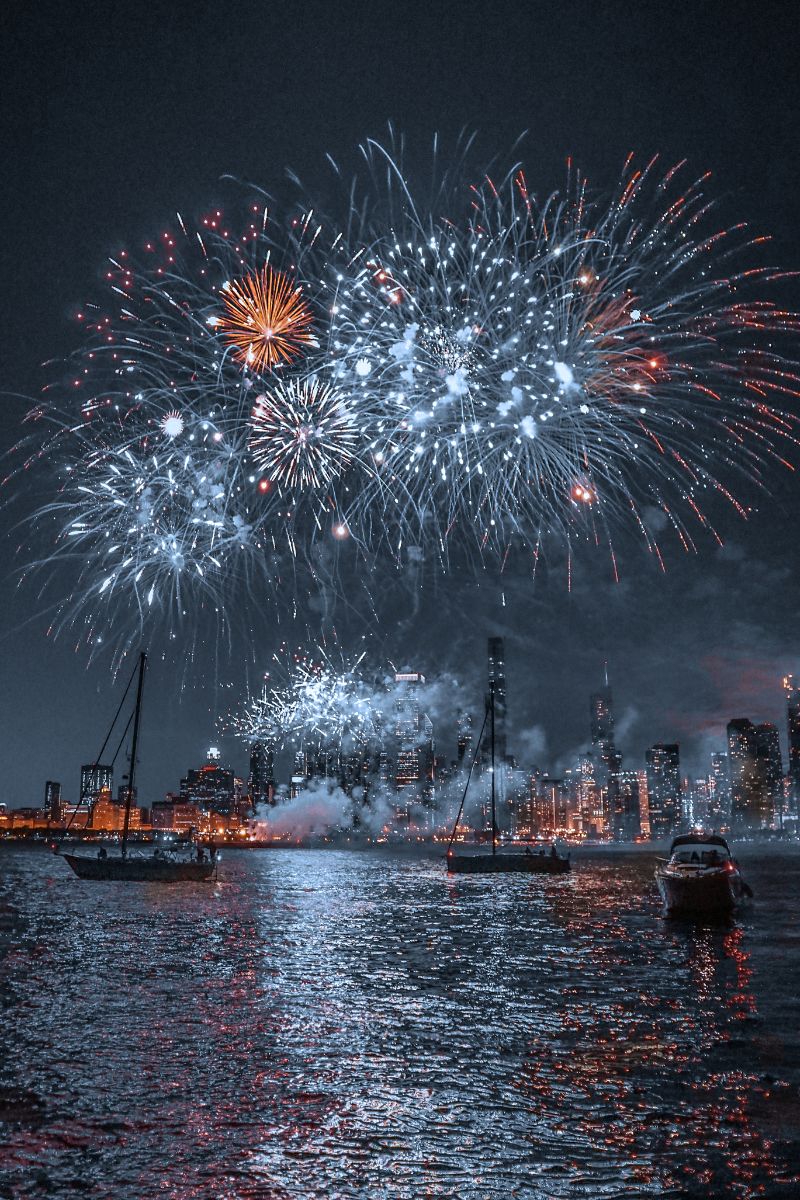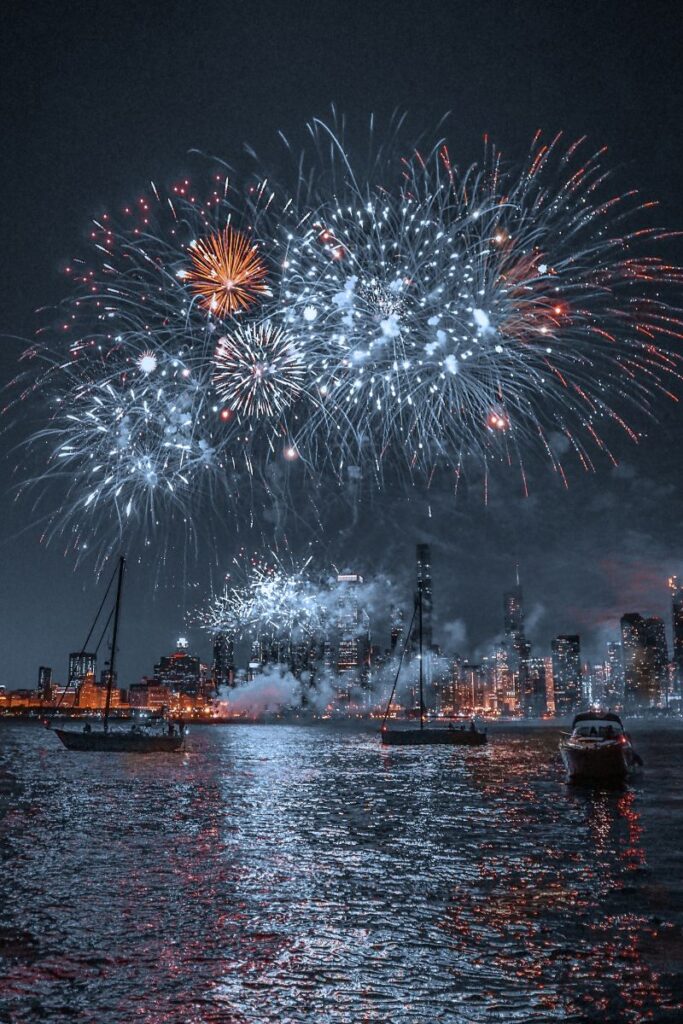 ---
30 Fun Facts About New Year
1. People have celebrated for millennia
The first known celebration of a new year took place in Ancient Babylon nearly 4,000 years ago. We wonder what the parties would've been like then!
2. People travel for it
It's estimated that more than 105 million Americans will travel for this holiday, the vast majority of them driving.
About 1/3 will drive between three and four hours with the most common destinations being New York, Las Vegas, and Orlando.
But about a 1/4 of Americans will celebrate New Year's Eve at home. Either way, over half of Americans spend the evening with family and friends.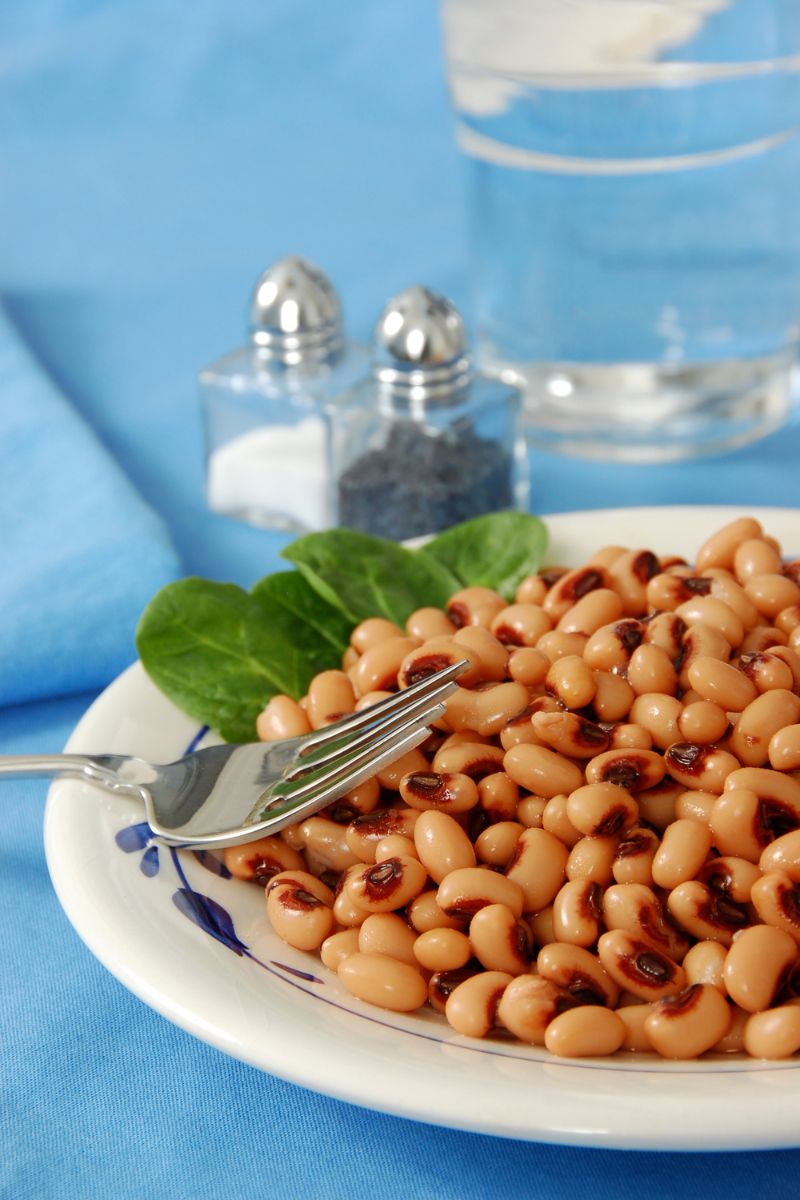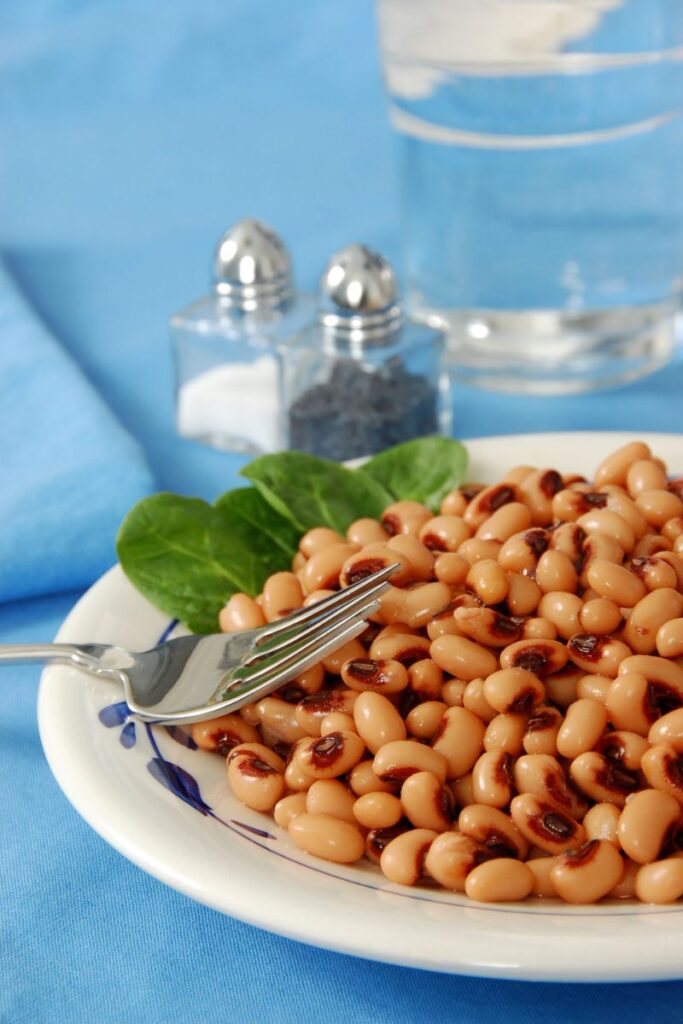 3. Don't forget your black-eyed peas
You're supposed to eat 365 black-eyed peas to bring good luck to each day in the new year. But there are other types of lucky food.
Many believe anything round is good. This represents the year coming full circle. Spanish people eat 12 grapes, one for each month.
Whatever you do, avoid lobster and chicken, as they are considered bad luck.
4. It's a party!
About ¼ of Americans will celebrate New Year in a public place or head to a party. Wherever the celebration occurs, about half of Americans plan to kiss someone at midnight. However, about one-quarter plan to offer a fistbump rather than a kiss
It's believed kissing someone at midnight will ward off loneliness in the coming year. The Ancient Romans are credited with starting this kissing tradition during Saturnalia. Romans, we thank you.
5. It gets expensive
About ⅔ of Americans will spend at least $50 on food and drinks celebrating the holiday. You'll likely feel this New Year fact in your wallet. The average price for a round-trip flight on New Year's Eve is $165 to the most popular domestic locations.
If you decide to catch dinner and a show in New York City, expect to shell out over $1,100 for two people.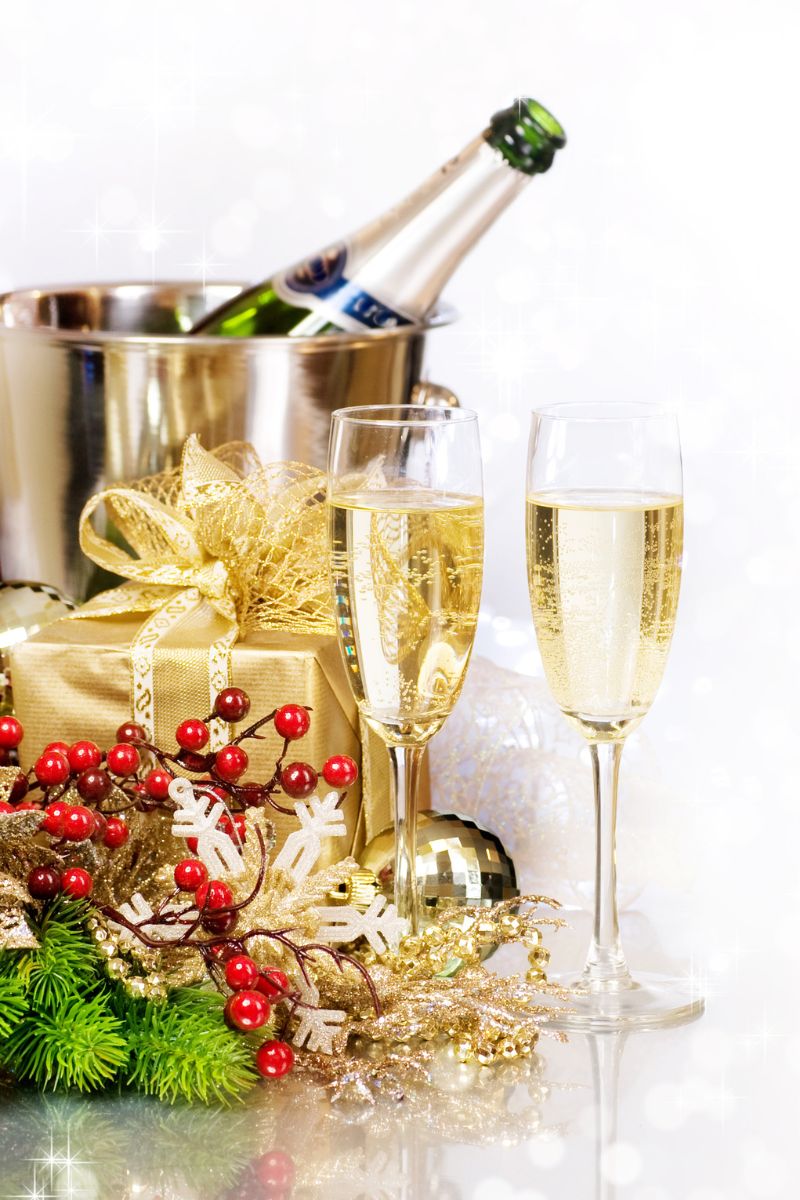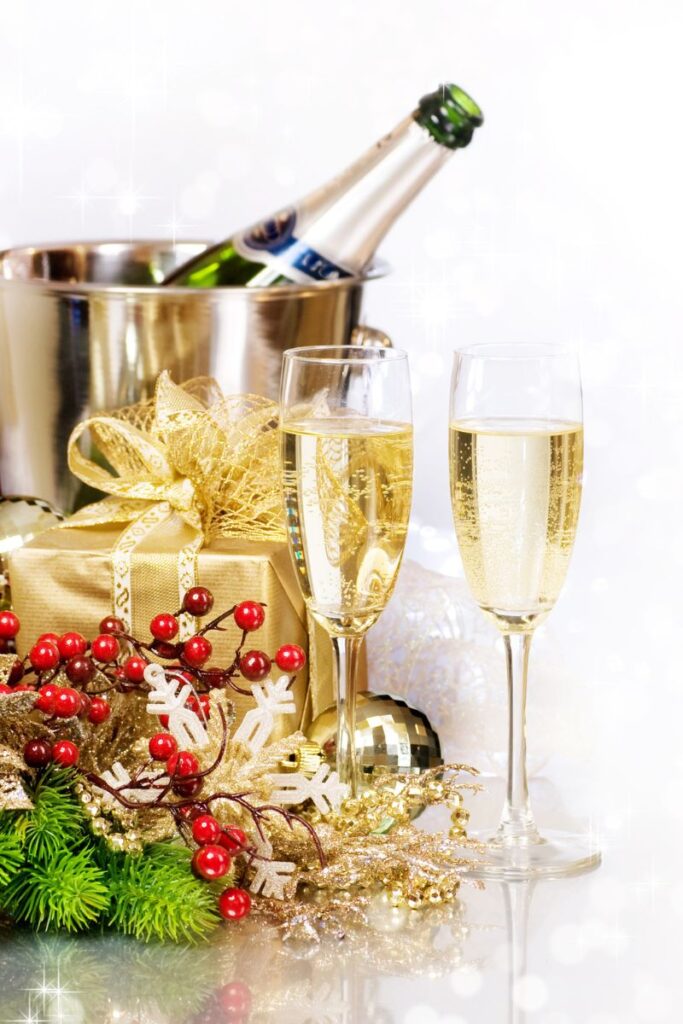 6. The day changes
Historically, New Year's Eve was not December 31st. Ancient Romans celebrated New Year in March. Also, the Chinese New Year changes every year based on the cycle of the moon.
7. Consider babysitting
The average rate for babysitting on New Year's Eve is over $17.00 an hour. This is about 20% more than the rest of the year. It pays to stay in!
8. Some celebrate early
Some parents choose to stay in with their kids and not get a sitter. About half of the parents celebrate the ball drop with their children a few hours earlier, around 9:00 pm.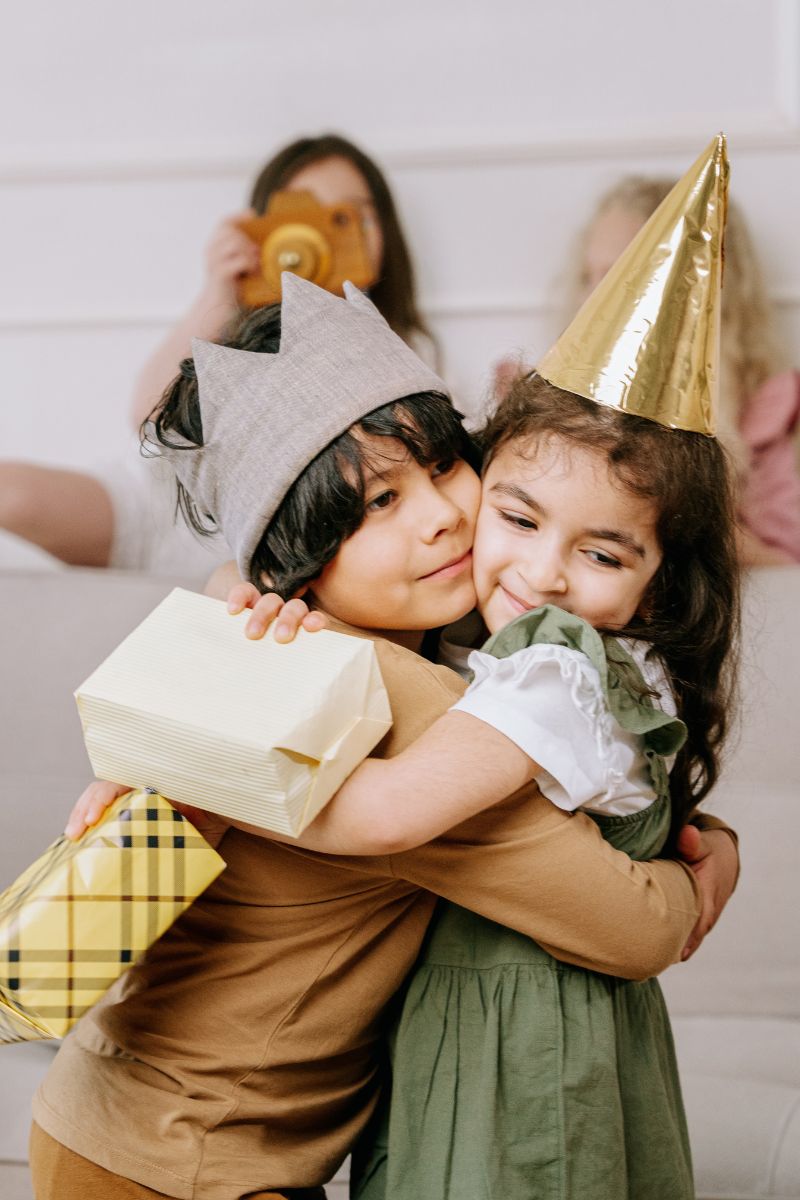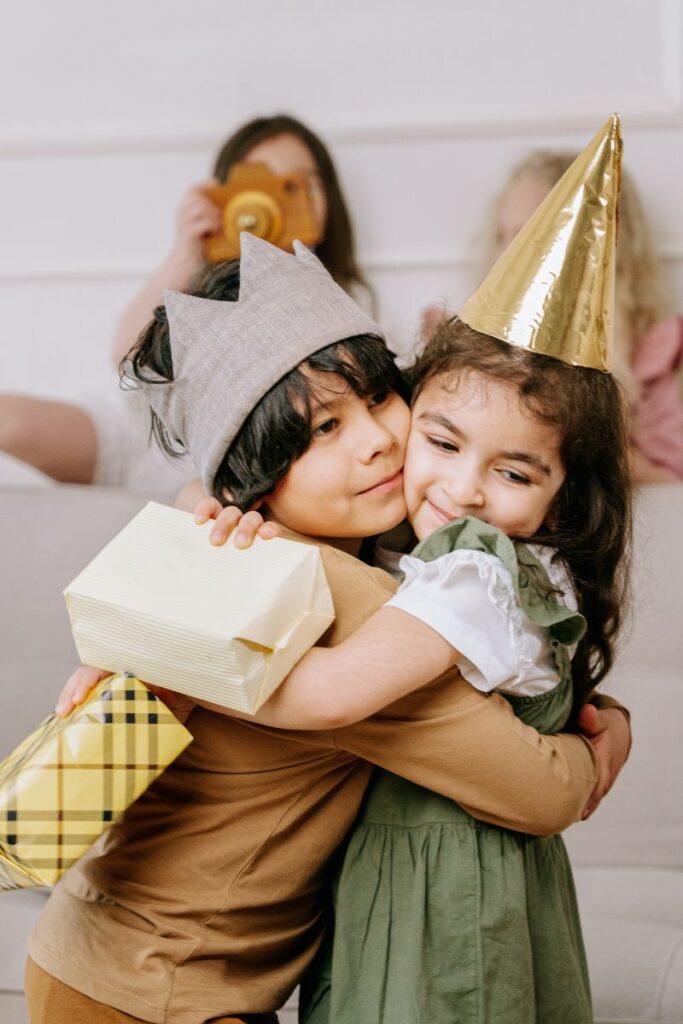 9. First and last
If you live on the island of Kiribati in the Central Pacific, you get to ring in the New Year first. Citizens of American Samoa are the last to celebrate New Year's Eve.
10. Maternity wards stay busy
Just over 10,000 babies are born on New Year's Day each year. Is this New Year fact true for you or anyone in your family?
11. New Year's babies have long been important
Since about 600 BC in Ancient Greece, people have been celebrating the first babies of the year. In fact, the first baby born back then was paraded around in a basket to celebrate Dionysus, the god of fertility.
If you have a baby born on New Year's Day, maybe you could parade them around for good luck!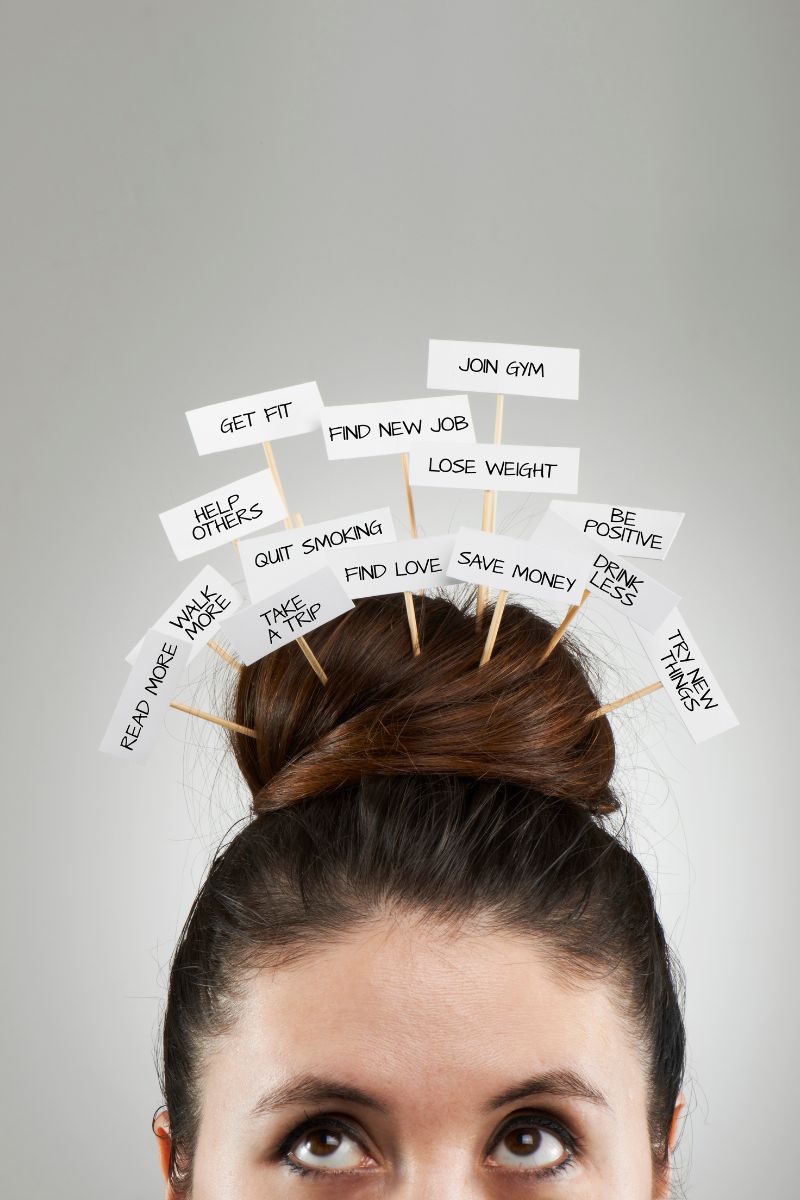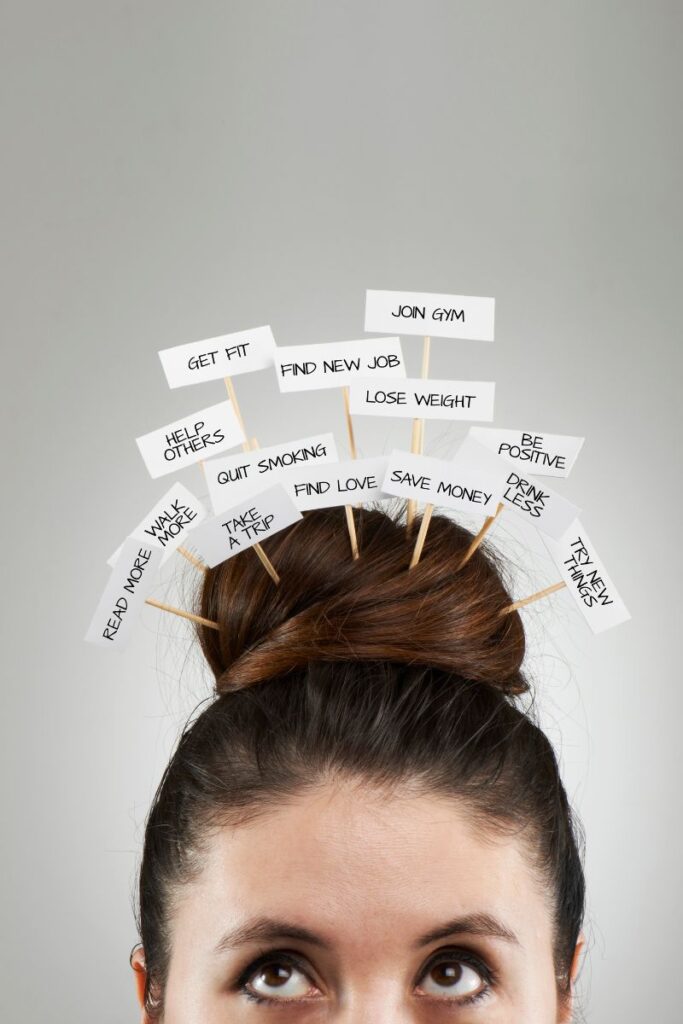 12. New Year resolutions
Almost half of Americans will make New Year resolutions. However, only a third will actually keep all of their resolutions. The average American will keep their resolutions for just 36 days.
Around two-thirds of Americans will set financial goals for the new year. About half of the resolutions involve exercise and weight loss, as well.
You can read all about our fun facts about New Year's resolutions here – there are lots of tips on how to keep them this year!
13. Auld Lang Syne
Originally a Scottish folk song, Guy Lombardo made this song famous in America in the late 1920s. Auld lang syne literally means old long since, but is translated to generally mean "old times fondly remembered."
14. You can thank the church
The Catholic Church implemented the Gregorian calendar in 1582. Pope Gregory XIII replaced the Julian calendar to take leap years into account. This calendar solidified December 31st as New Year's Eve and January 1st as New Year's Day.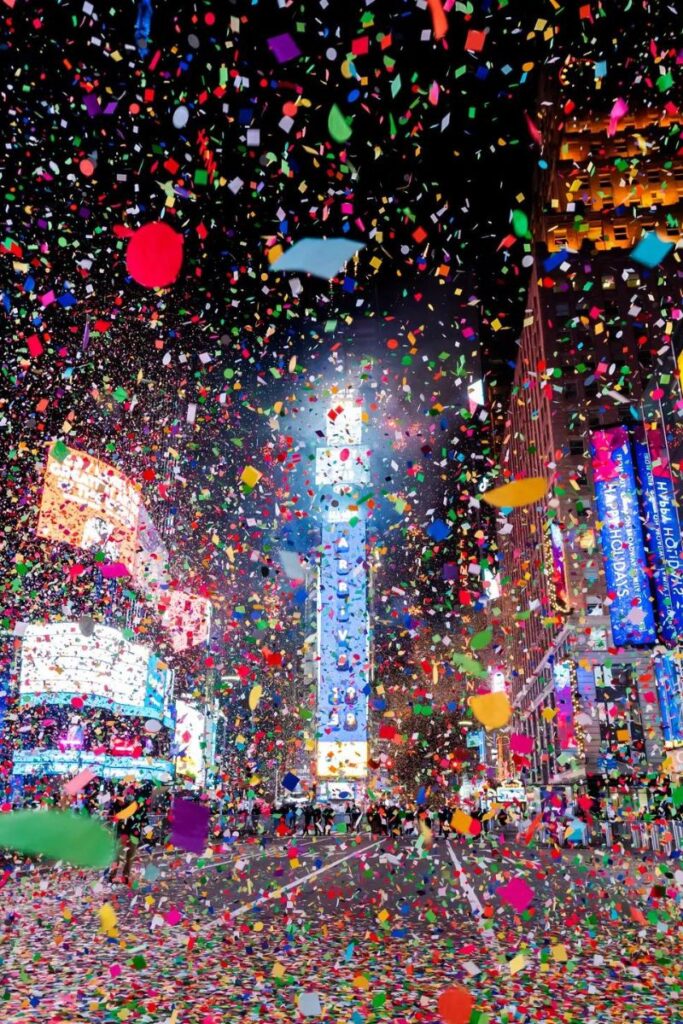 15. Times Square gets crowded
On average, just over one million partiers flood Times Square in New York City. The city stations more than 7,000 police officers in the area. Plus, there are more than 1,200 security cameras installed.
More than 1.5 tons of confetti drop onto the party-goers. Around 65 tons of trash is produced which takes over 200 sanitation workers around 15 hours to clean.
16. Speaking of Times Square
The ball drop in Times Square is famous. The ball weighs 11,875 pounds and is made up of 2,688 Waterford Crystal triangles. 32,000 LEDs light up the ball to produce the array of colors you see.
The ball has been dropping in NYC since 1907. However, in 1942 and 1943, the ball didn't drop due to light restrictions from the war.
17. The ball drop has some history
While most associate a ball drop with counting down to the new year, the practice isn't new. In the early 1800s, England used a ball drop at the top of the Royal Conservatory. This allowed captains of shops to set an essential navigation instrument.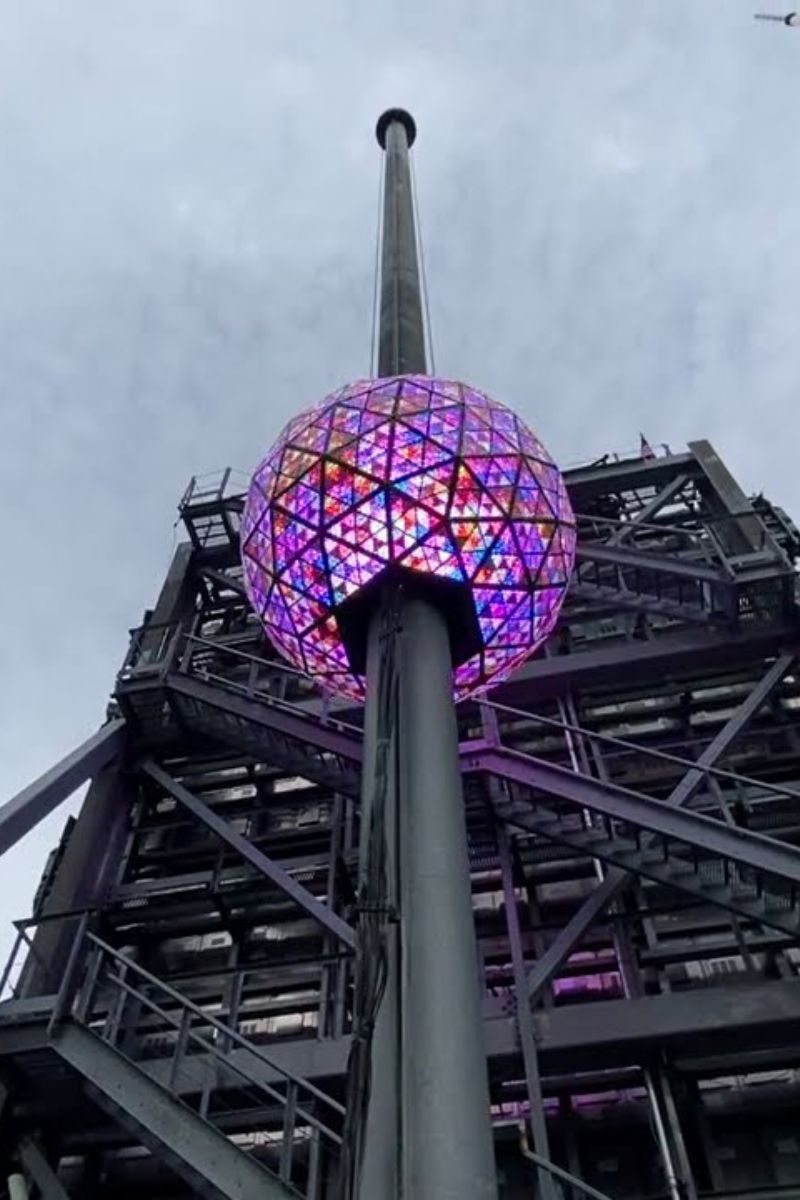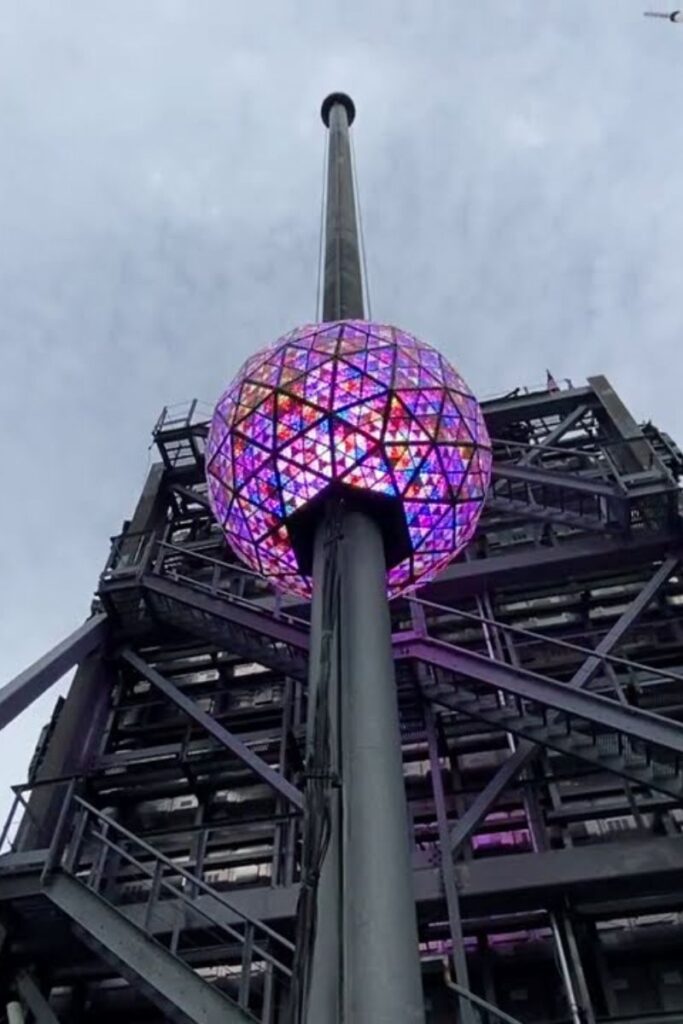 18. A lot of people watch
Besides the one million people in Times Square watching the drop in person, many tune in. About 175 million people in America and over one billion internationally watch the ball drop on their television.
19. Not everyone uses a ball
Are you ready for lots of fun facts about New Year at once? Okay, get ready.
In Miami, a giant orange rises rather than drops to celebrate the new year. In Eastover, North Carolina, locals watch a three-foot-tall flea drop. While in Hershey, Pennsylvania, a 300-pound Hershey's Kiss is raised.
In North Carolina, employees of Mt. Pickle watch a giant pickle drop. If you like Moon Pies, head to Mobile, Alabama, where a 600-pound one will drop. Nashville celebrates by dropping a large musical note during a concert. And a massive pair of flip-flops drop in Folly Beach.
20. If you don't make it, you're in good company
Around one-quarter of Americans fall asleep before midnight in their timezone on New Year's Eve. How about you – do you make it through to midnight?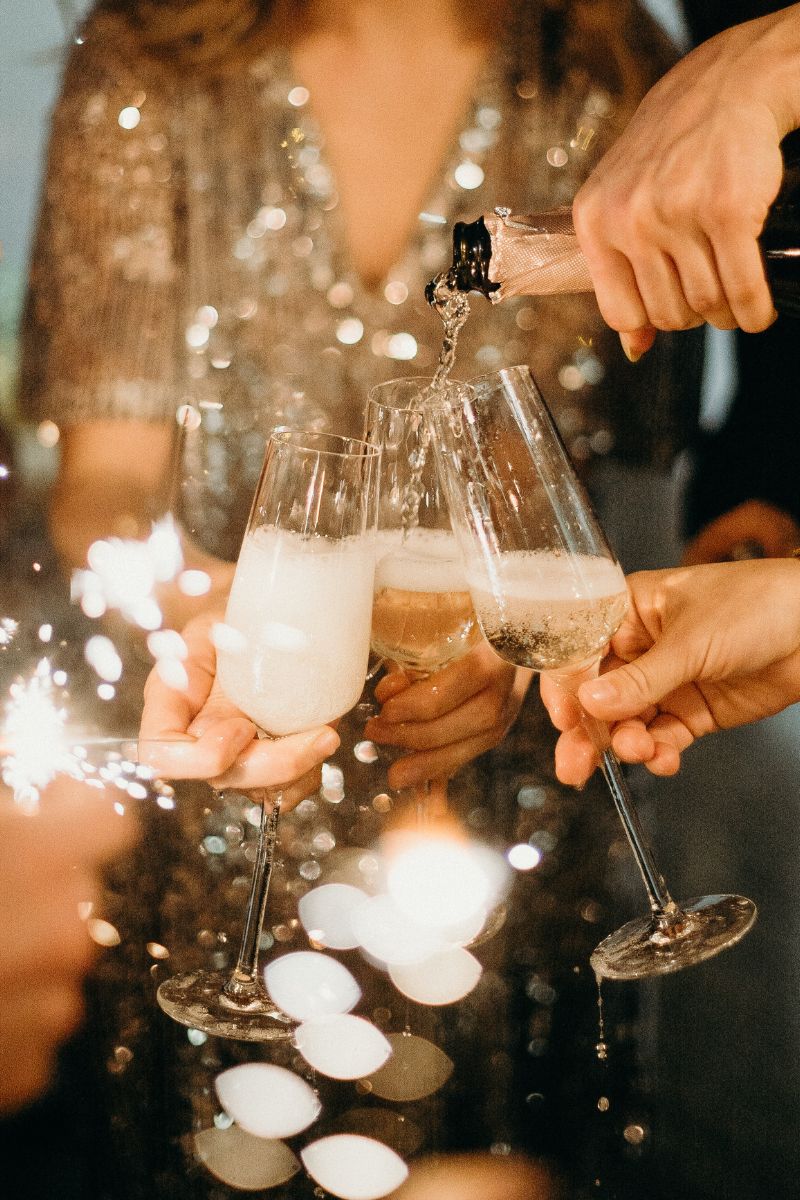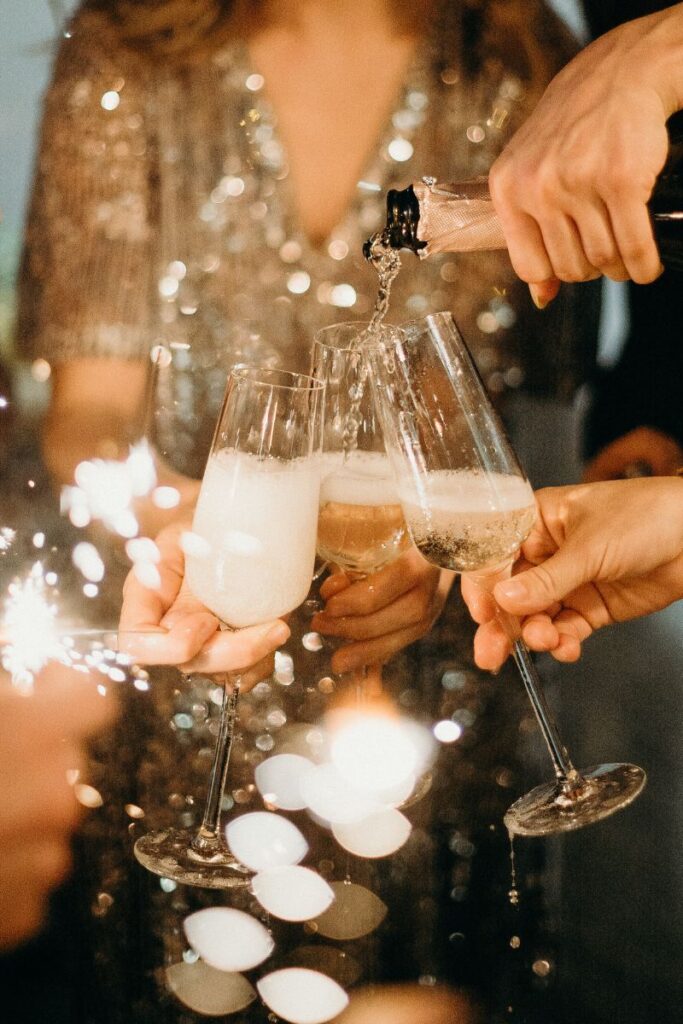 21. Make a toast
Each New Year's Eve, more than 360 million glasses of champagne or sparkling wine are enjoyed by celebrators. Of course, this is on top of the other drinks enjoyed throughout the night.
22. But be careful
The average blood alcohol content on New Year's Eve is 0.095%. This means New Year is the drunkest night all year. Around 17% of emergency room visits are related to drug or alcohol use that night, more than on other holidays.
If you get pulled over, expect to pay over $20,000 in legal fees and fines related to a DUI or DWI arrest and conviction.
23. It's not the favorite holiday
When polled, most Americans claim Christmas is their favorite holiday. Nearly 80%, in fact. Thanksgiving and Independence Day follow with New Year's Eve bringing in the number 4 spot.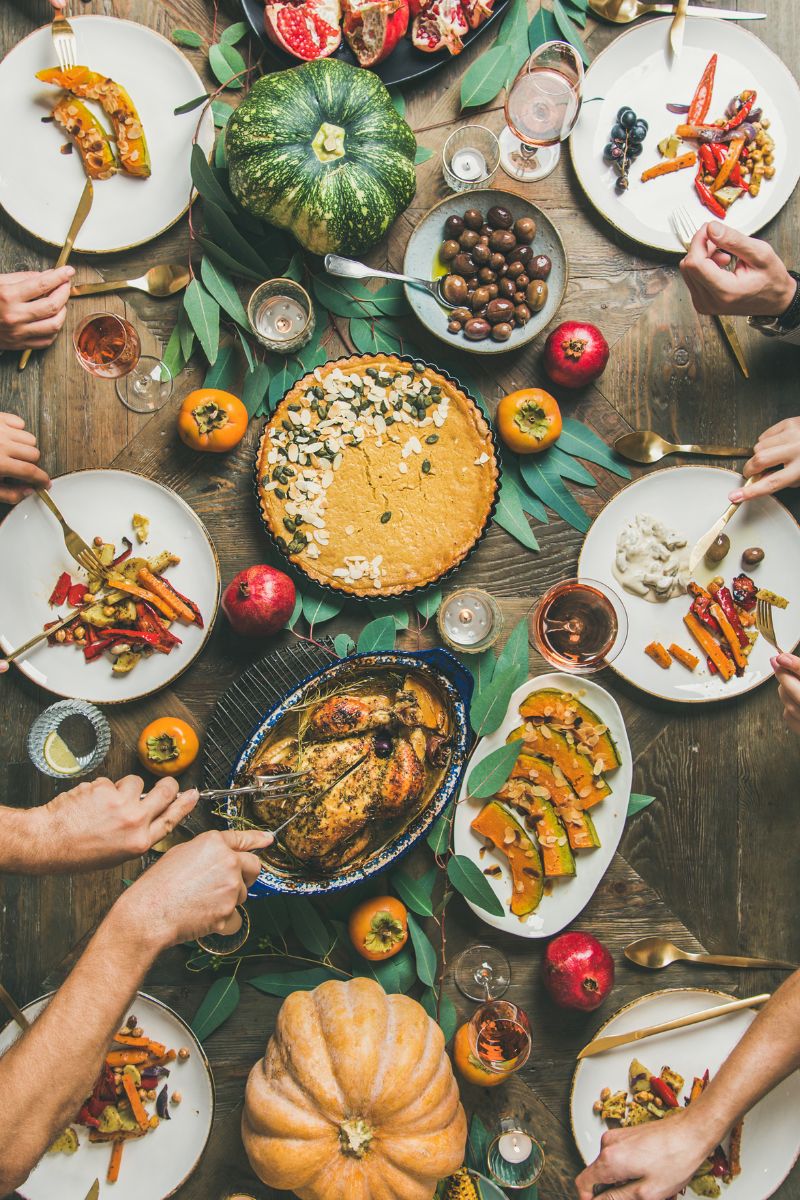 24. Lock your car
New's Eve Day and New Year's Eve are both in the top five most popular days for car theft. Nearly 2,500 cars are stolen on January 1st each year.
25. It might be best to stay home
Around 44,000 people get hurt in car crashes on New Year's Eve with just under 400 fatalities. And this night is also when you'll hear the most illegal "celebratory" gunfire. Stay safe out there!
26. Take a cue from other countries
If you're looking for some international traditions, there are many to pick from. In Denmark, people throw plates at the front door of family and friends for good luck. They also stand on a chair and jump off as the clock strikes 12:00.
Latin American countries focus on the color of their underwear. Yellow is supposed to bring abundance and money. Red should bring love. And white will bring peace. We didn't know these New Year facts would be so cheeky!
In Brazil, locals jump over the waves seven times to bring honor to the Sea Goddess.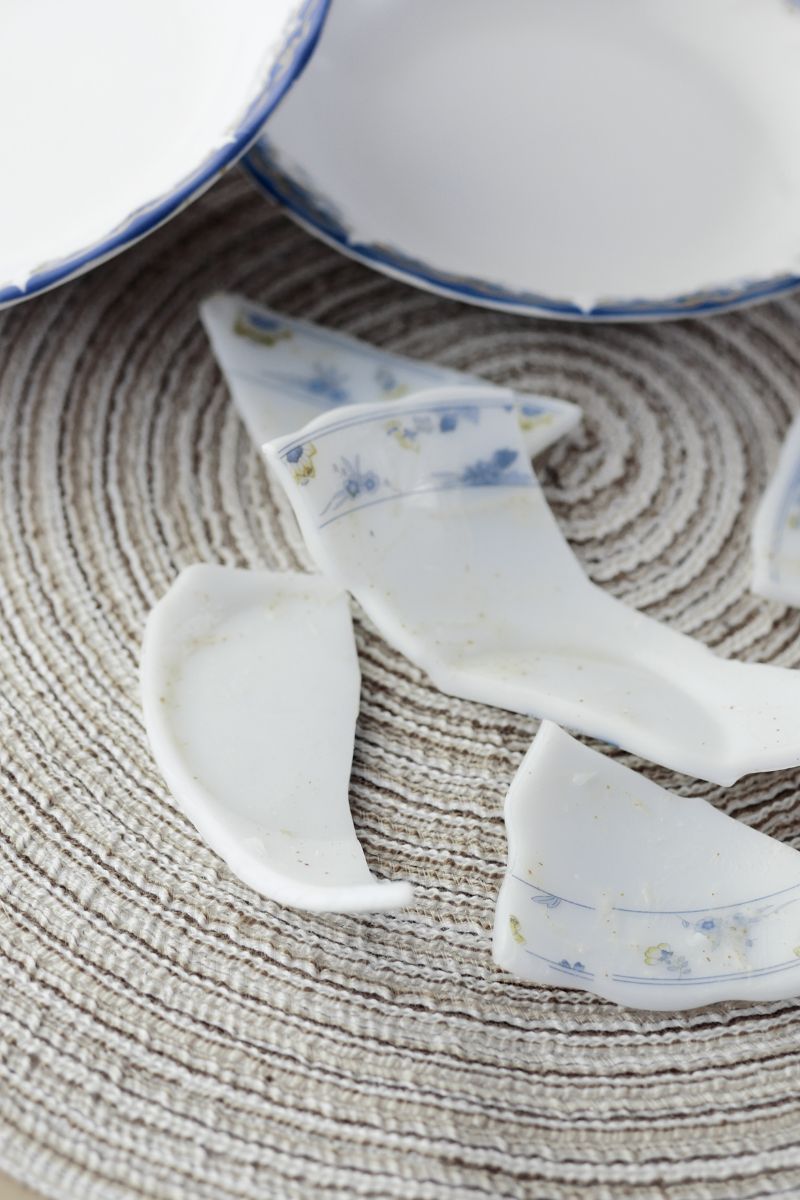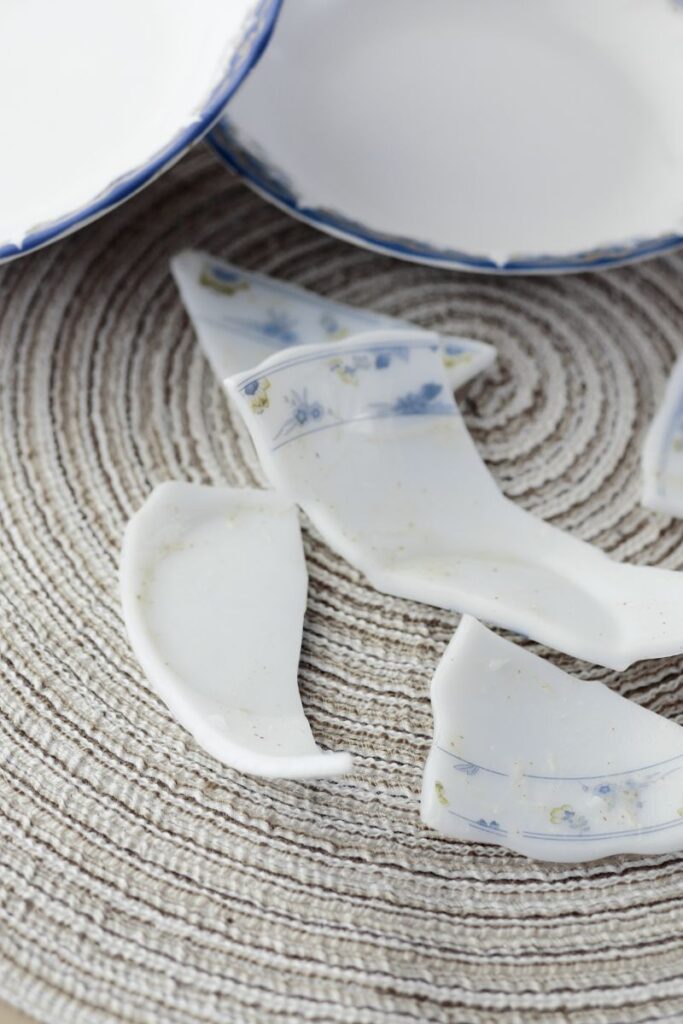 27. More international customs
In Canada, many locals take a super cold swim on New Year's. This polar bear plunge, along with fireworks, is supposed to ward off evil spirits and bad luck in the coming year.
In Russia, you would write a wish for the new year on a piece of paper and burn it. Then, you would drink the ashes with champagne at midnight.
If you are a single lady in Ireland, you might sleep with mistletoe under your pillow. This is said to bring about love in the new year.
28. Even more traditions
In France, you would eat an entire stack of pancakes.
Chileans opt to spend the evening in the cemetery to honor their deceased loved ones. Many even spend the night there!
If you live in Colombia and hope to travel in the new year, you might run around the block with an empty suitcase at midnight.
29. Be sure to watch the parade
The Tournament of Roses in Pasadena, CA accompanies the Rose Bowl each year. There are more than 3.2 million flowers used in the floats. Over 800,000 people will watch the parade in person.
But, that is nothing compared to the 45 million who will catch the parade on television in America or the 28 million who will watch it internationally.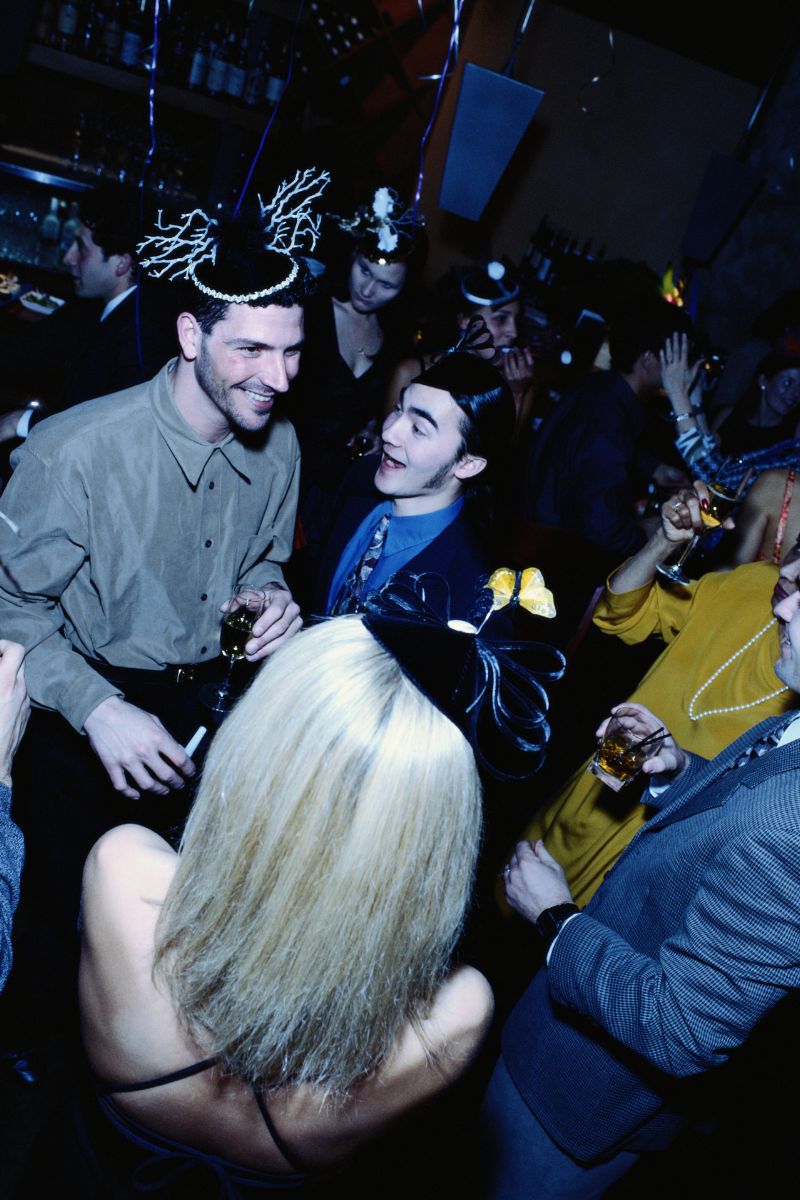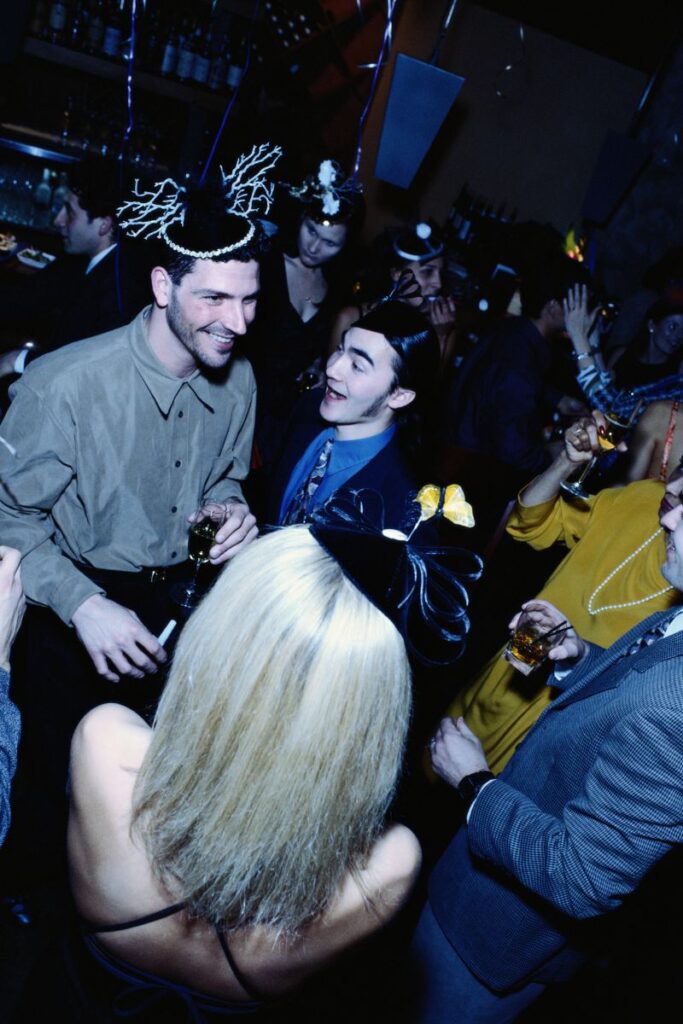 30. January is two-faced
Well, maybe not exactly. The name January comes from the Roman god Janus, who was the god of beginnings, time, doorways, and endings.
He is portrayed with one face looking forward and one looking back. This fun fact about New Year is pretty fitting.
---
Who wants more fun facts?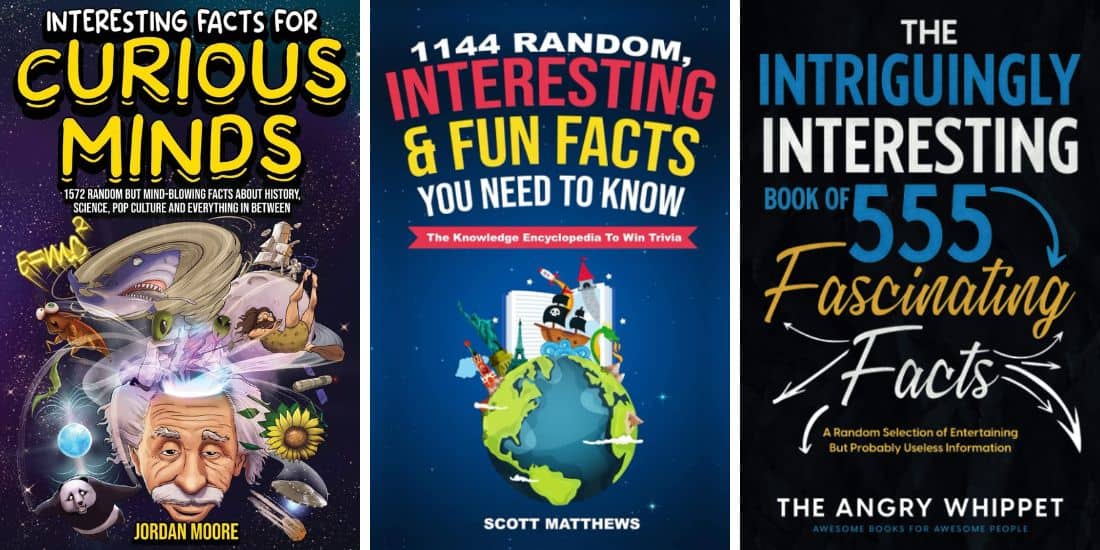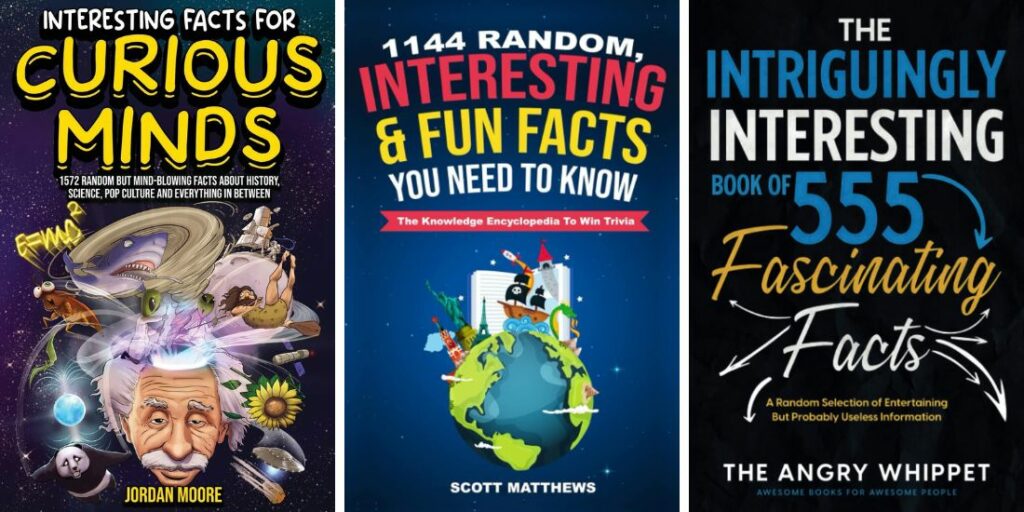 If you're looking for some recommendations, these are a few of our favorite fact books to buy. We use these when planning fun trivia nights with family and friends!
---
So there you have it, those were all our fun facts about New Year. If we've missed any, let us know in the comments below and we'll add them to our list!