Looking for the best fun facts about Colombia? From explosive sports to its stunning rainbow river, check out these cool Colombia facts now!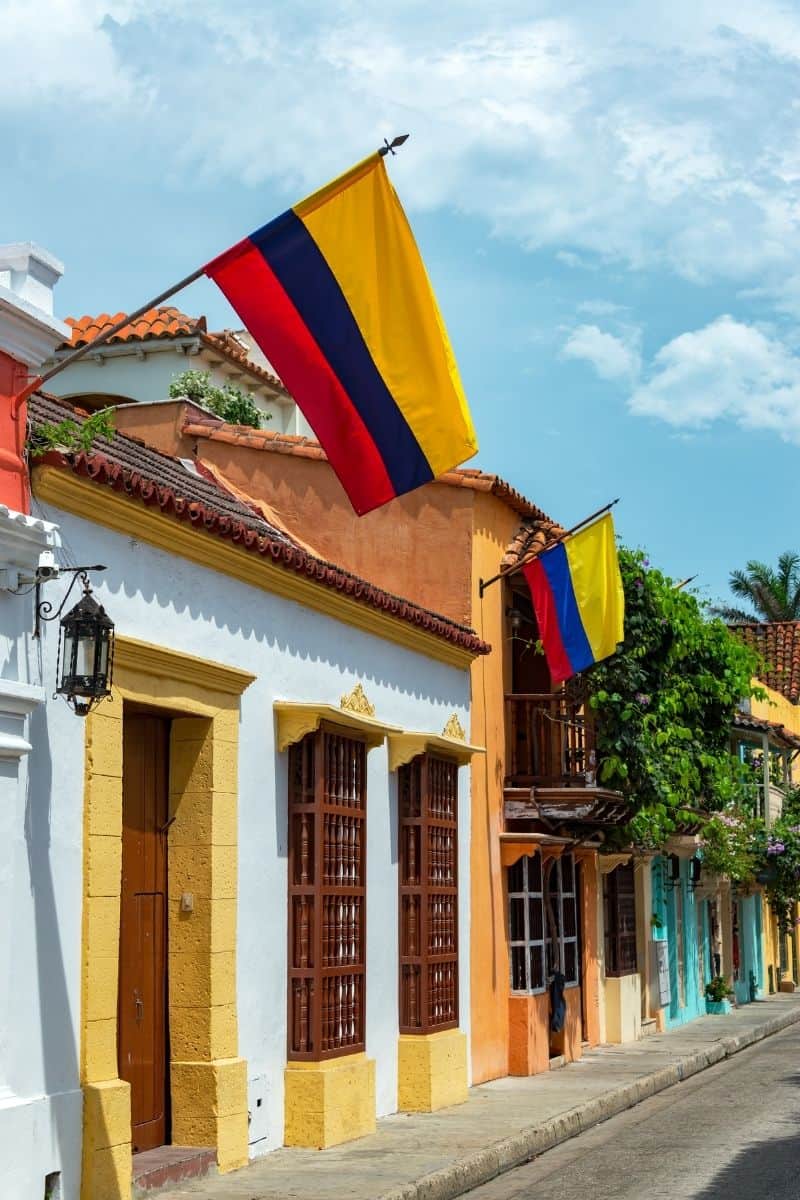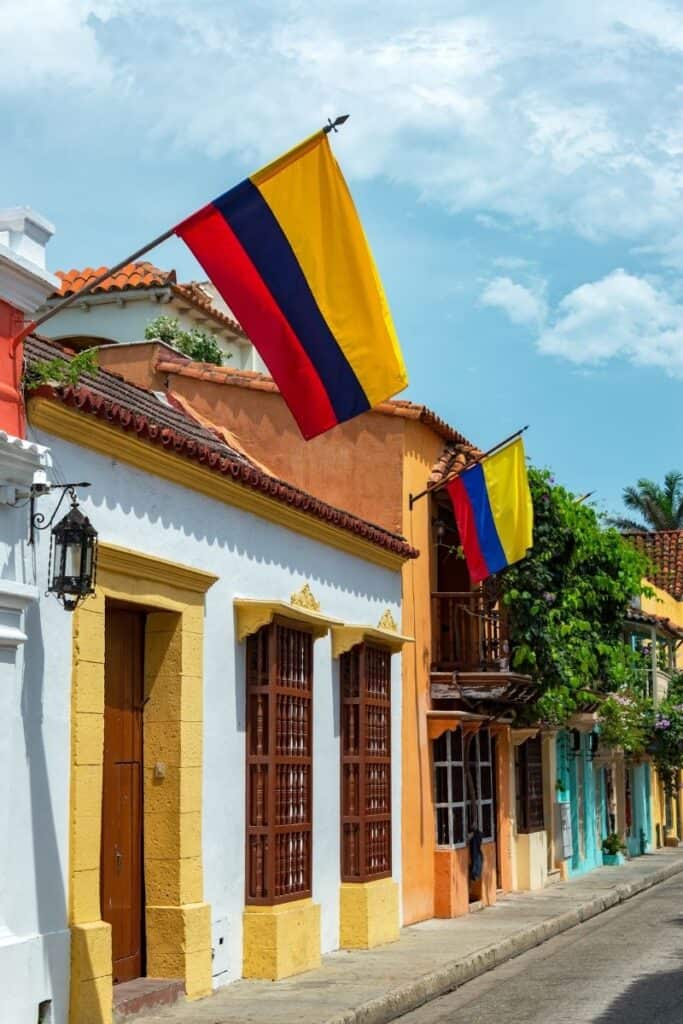 Forget the reputation – Colombia is one of the most beautiful countries in the world. We've been and it's an incredible country to explore.
If you've never considered traveling to Colombia, we really can't recommend it enough. As one of the world's most biodiverse countries, Colombia has an abundance of deserts, rainforests, and savannahs to capture the imagination of even the most experienced traveler. With that being said, we've put together a list of fun facts about Colombia. This sound give you a good overview of the customs and traditions here.
Though Colombia is famed for its natural beauty, it's also a hit with partygoers, especially if you like Carnival. You'd best pack your dancing shoes before jetting off as music has been forever entwined with Colombian culture. Colombians even believe it's a part of their very soul!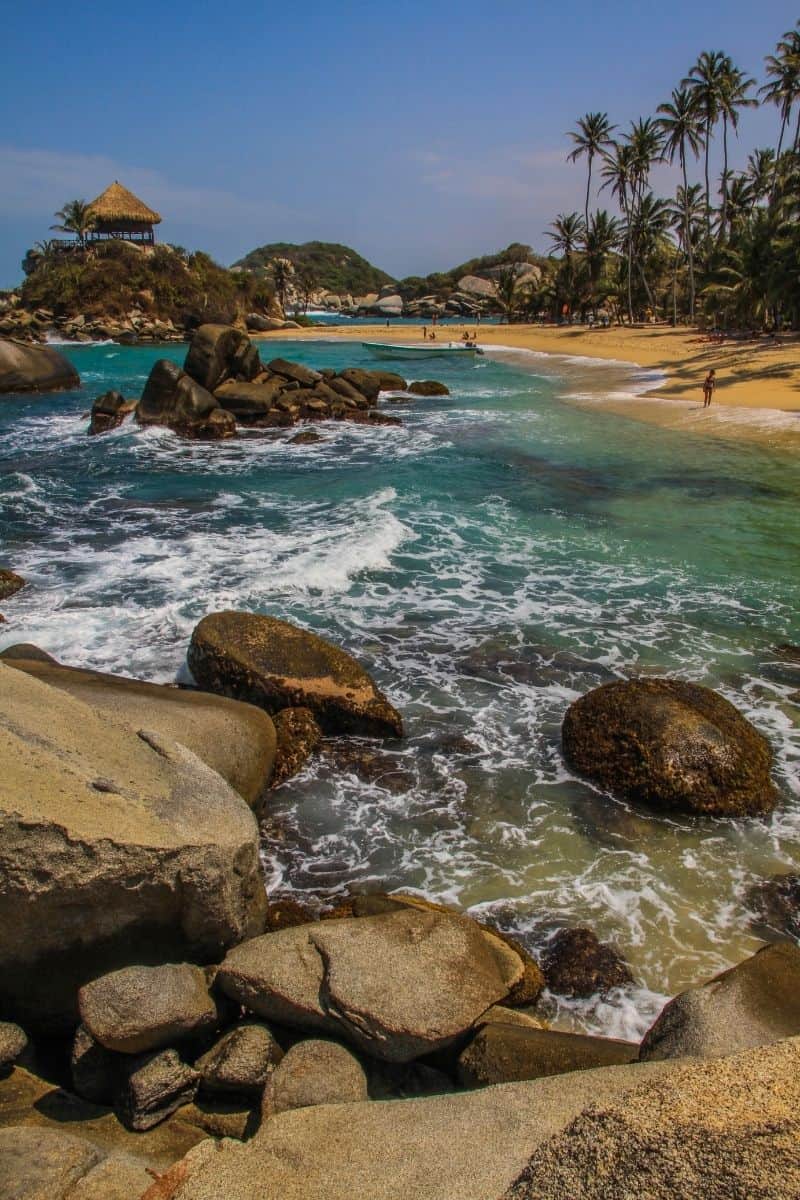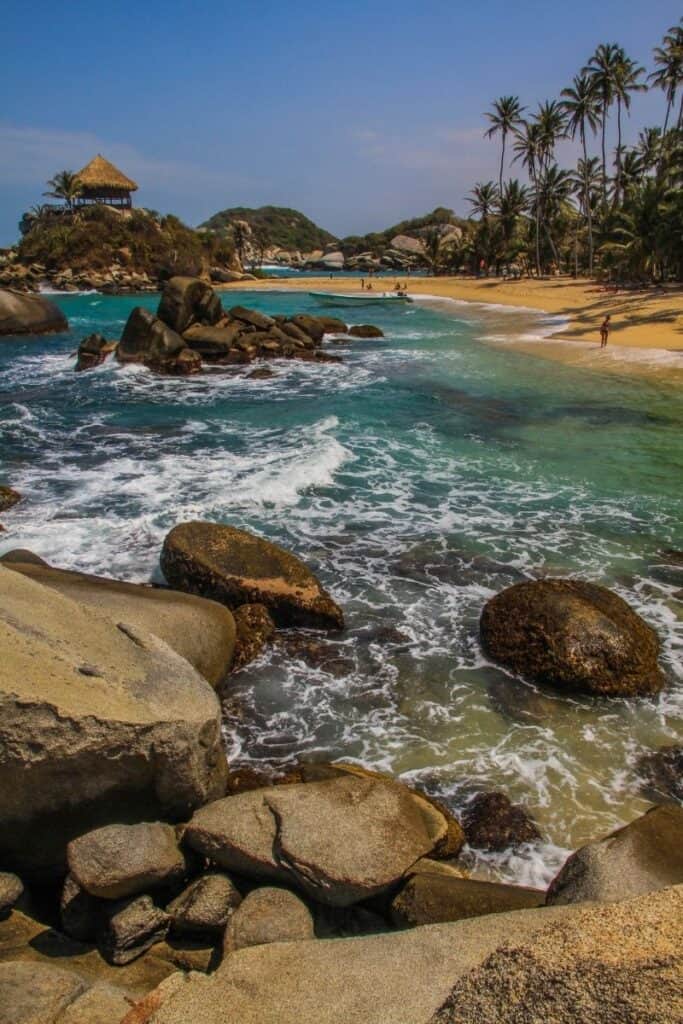 While Colombia is packed with things to see and do for tourists on-foot, it also has plenty to offer avid cyclists. In fact, it's the proud host of South America's longest bicycle route. If you want to taking your cycling game to the next level, then this could be the place.
If you're curious about why Colombia has frequently been named one of the happiest countries in the world, or you just want to learn a little more about what there is to do here, then you're in the right place. Read on for 15 interesting facts about Colombia that will make you want to visit this cracking country.
Don't forget to check out all of our other facts about the world here!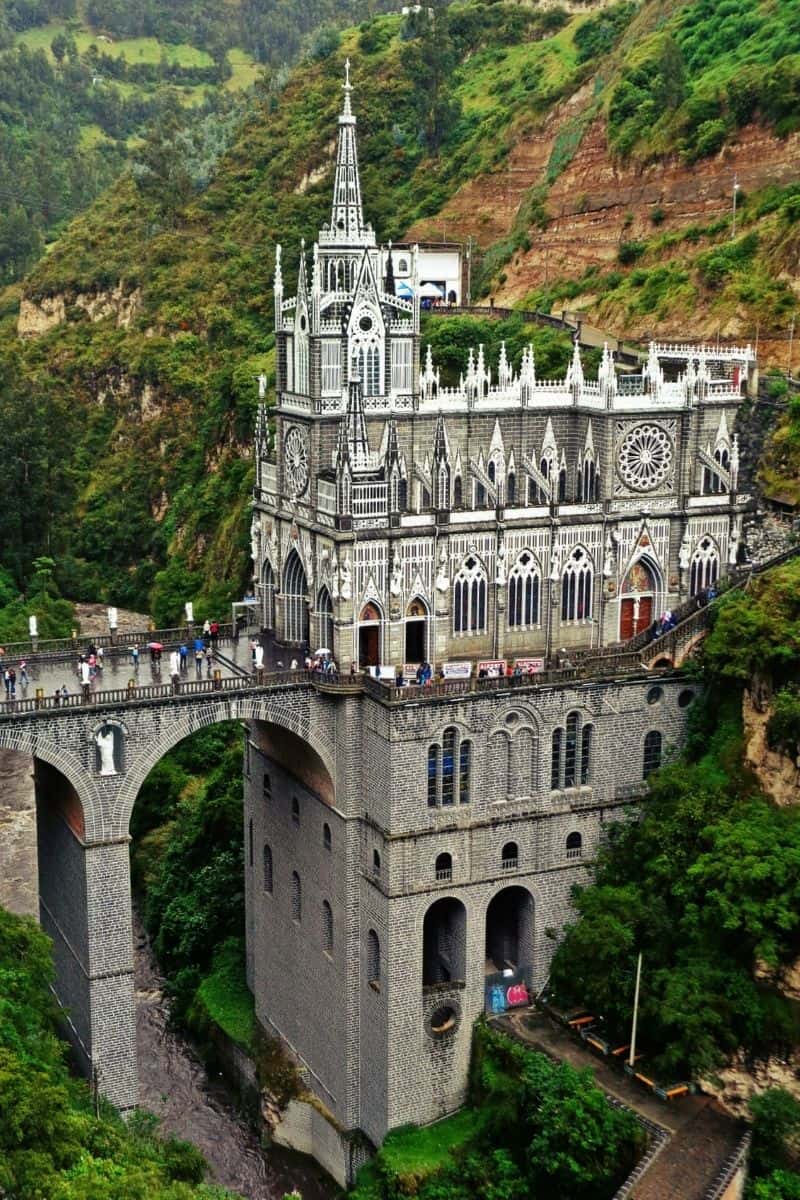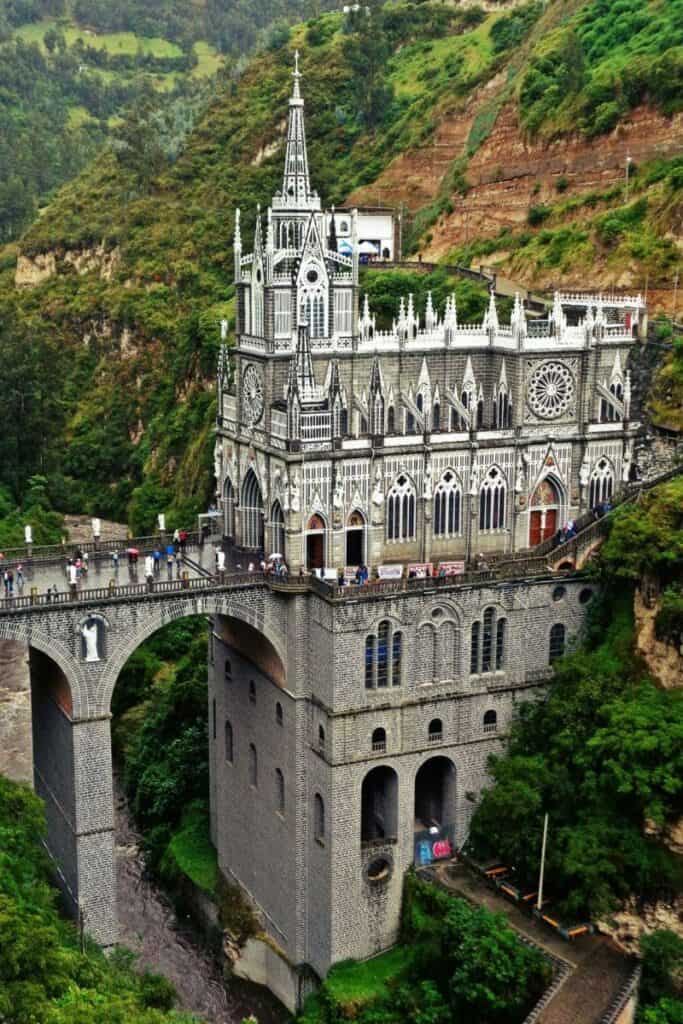 ---
15 Fun Facts About Colombia
1. Colombia is the third most biodiverse country in the world
Coming in just behind Brazil and Indonesia, Colombia stands proud as the third most biodiverse country globally.
It's one of 17 countries considered to be 'megadiverse', and is home to one-tenth of all species on the planet. This is all thanks to its array of savannahs, rainforests, and deserts. That means, if you like wildlife, you will love it here!
2. Colombia is the most significant player in emerald exportation
If you're fond of gems and jewelry, Colombia is the place to be. The country is responsible for producing 70-90% of the world's emeralds, which typically have a distinctly deep green hue.
Zambia is equally well known for its emeralds, though in much smaller quantities and in less popular, more blue-ish hues. Basically, if you want to buy an emerald from source, this is the place to do it.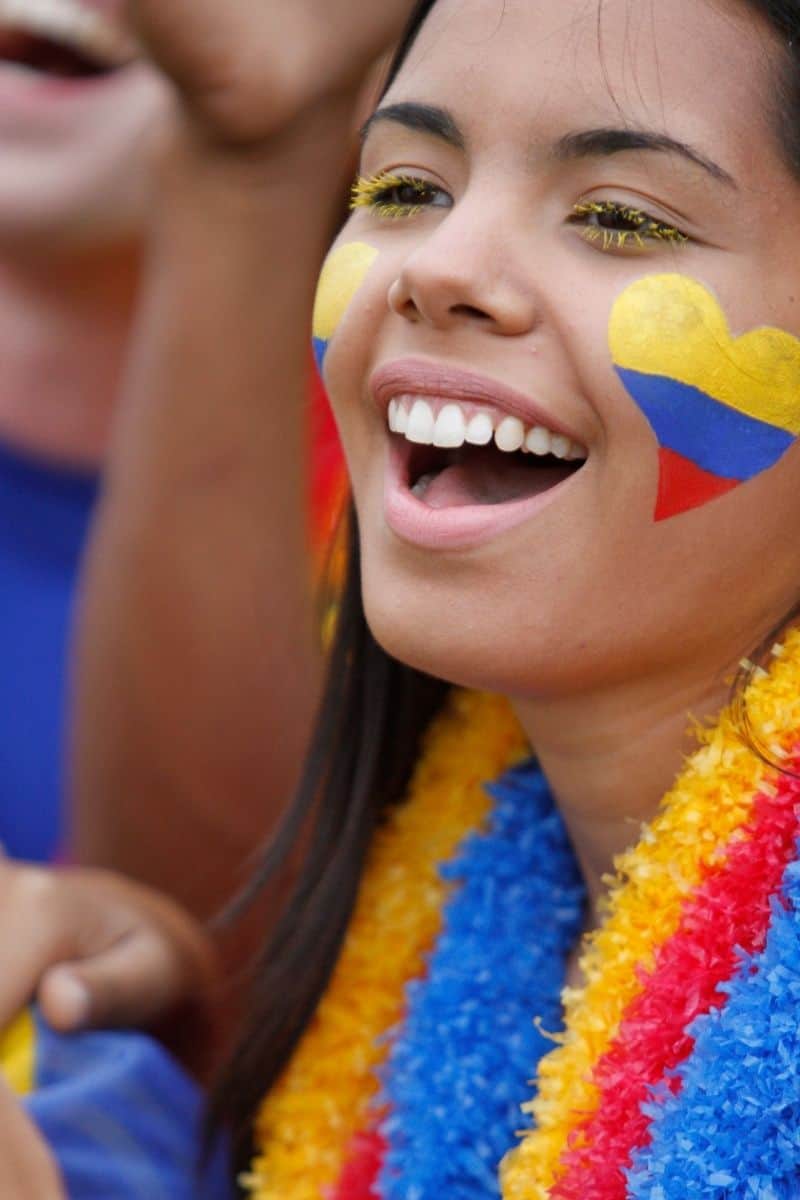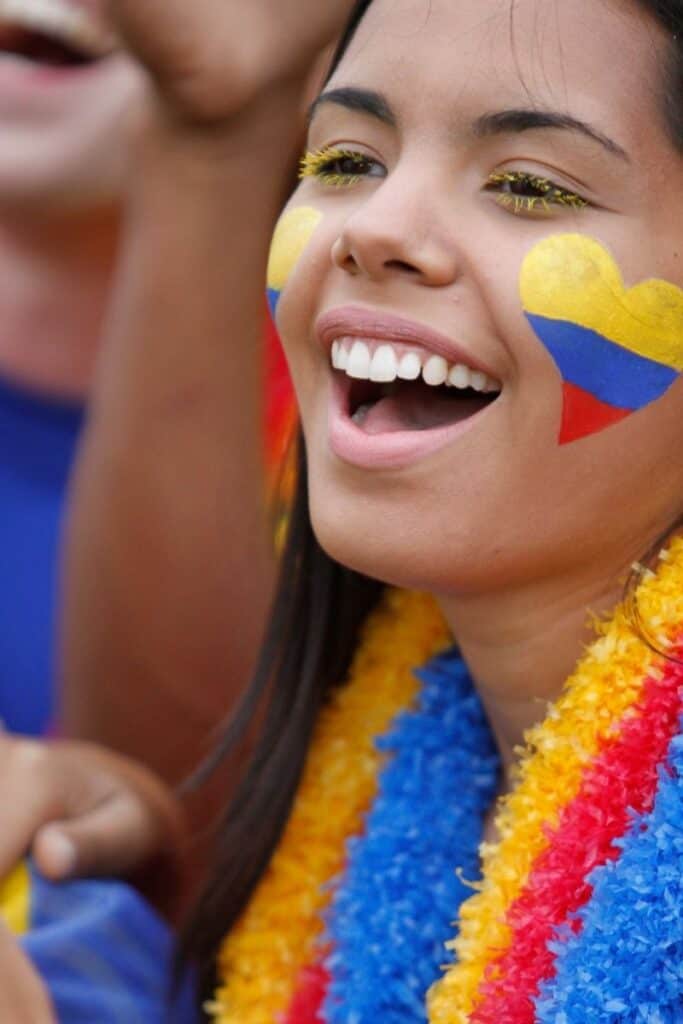 3. Colombia is one of the happiest places in the world
Of all of our Colombia facts, this is undoubtedly the most encouraging for the millions living there. Colombia was recognized as the happiest country in the world in 2013 and 2014 ,and has placed highly in subsequent surveys taken by the Barometer of Happiness and Hope Foundation.
If you're thinking of moving abroad, Colombia may just be the place for you! For us, this is what Colombia is best known for.
4. Colombia is home to a natural rainbow river
One of Colombia's most popular tourist attractions is Caño Cristales, otherwise known as the river of 5 colors. The aquatic plants and algae found in the river form a brightly-hued stream of blues, greens, oranges, reds and yellows.
It's a beauty quite unlike any other river on the planet. It really is so stunning when you see it.
5. Colombia hosts the second largest carnival celebration in all of South America
Second only to Rio de Janeiro's famous Carnival, Colombia's annual carnival in the city of Barranquilla is quite the party.
Festival-goers celebrate Colombian culture every February with an explosion of color and music, dancing in the streets and reveling in their heritage. If you've already checked out Carnival, keep your calendar free for February!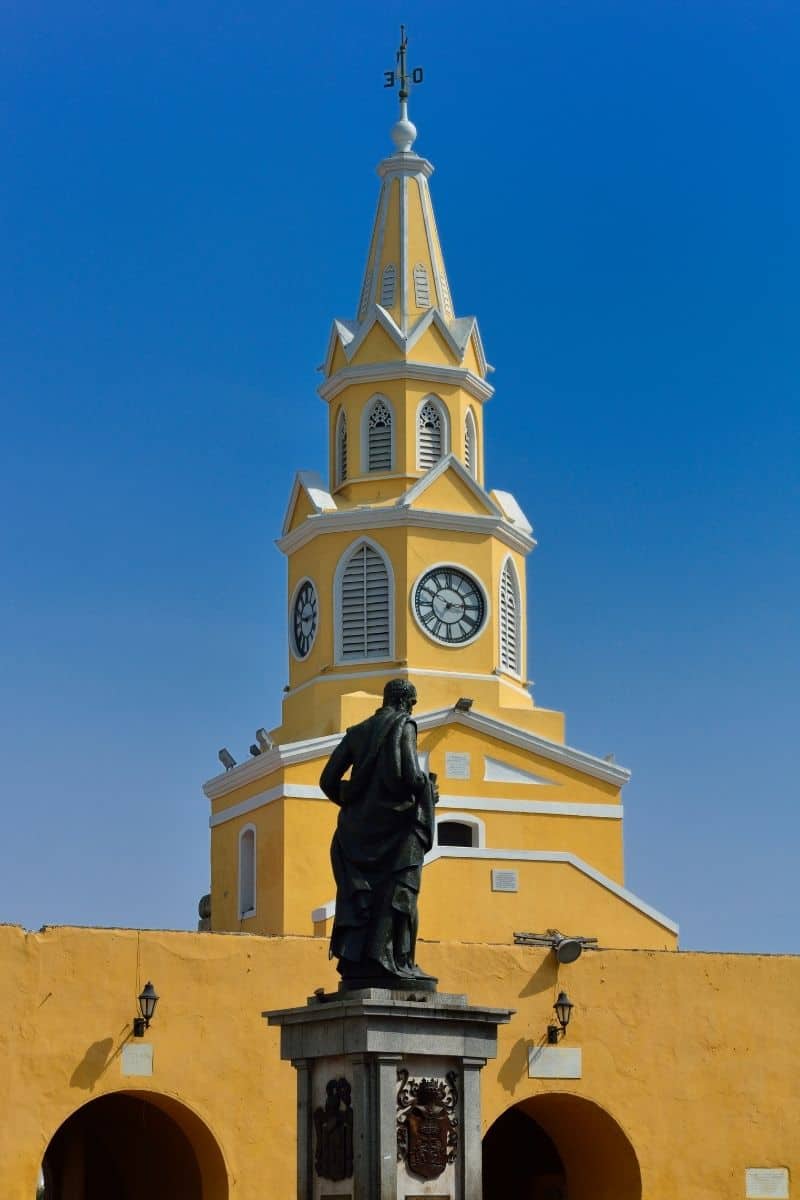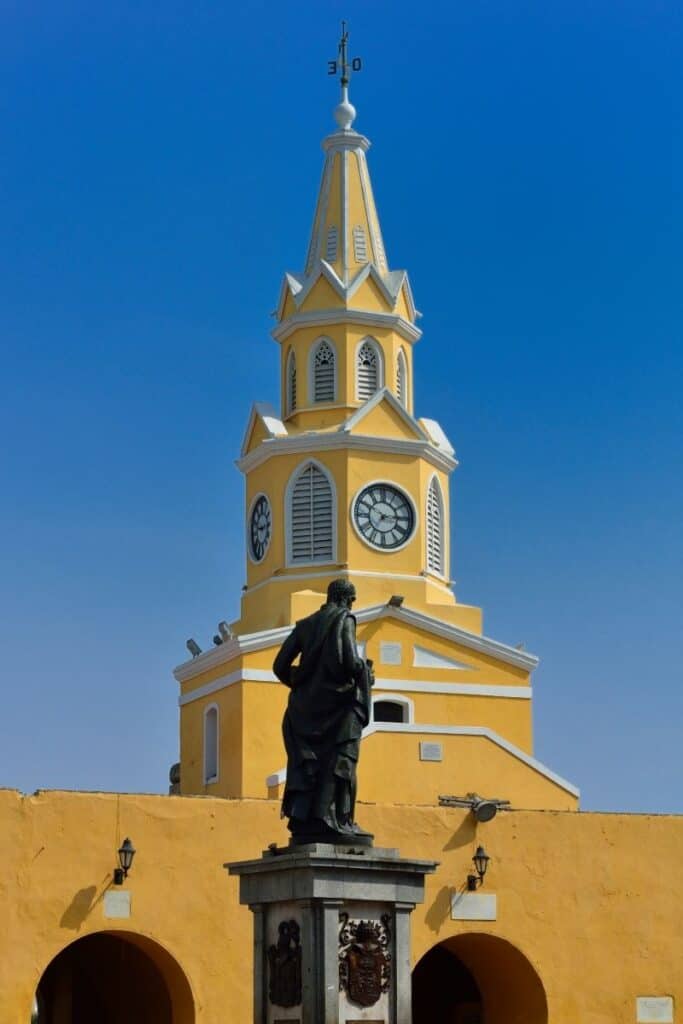 6. A portion of the Amazon is actually in Colombia
Though most closely associated with Brazil, the Amazon rainforest actually spans eight countries. Colombia is home to around 10% of its total mass, covering a third of the country.
It's a point of great pride for Colombian citizens, most of whom feel strongly about protecting the indigenous people and species it houses. This is definitely one of the most interesting facts about Colombia.
7. Tejo is the national sport of Colombia
Tejo was invented by the Muiscas, descendants of the indigenous Chibcha people, over 500 years ago. It involves throwing metal discs into clay pits loaded with gunpowder landmines, often while enjoying the local beer.
Though it's risky, it's become increasingly popular with backpackers looking for a bit of excitement. Beer and gunpowder – what could go wrong!?
8. The national drink of Colombia is only for the brave
Colombia's national drink is no less unusual than its national sport. Aguardiente is a licorice fire-water, locally made from sugar cane grown across the country.
It's usually relatively cheap to produce, though its sweetness hides a potency that makes it an ill-advised choice for the faint of heart. To put it bluntly, it is disgusting and extremely lethal.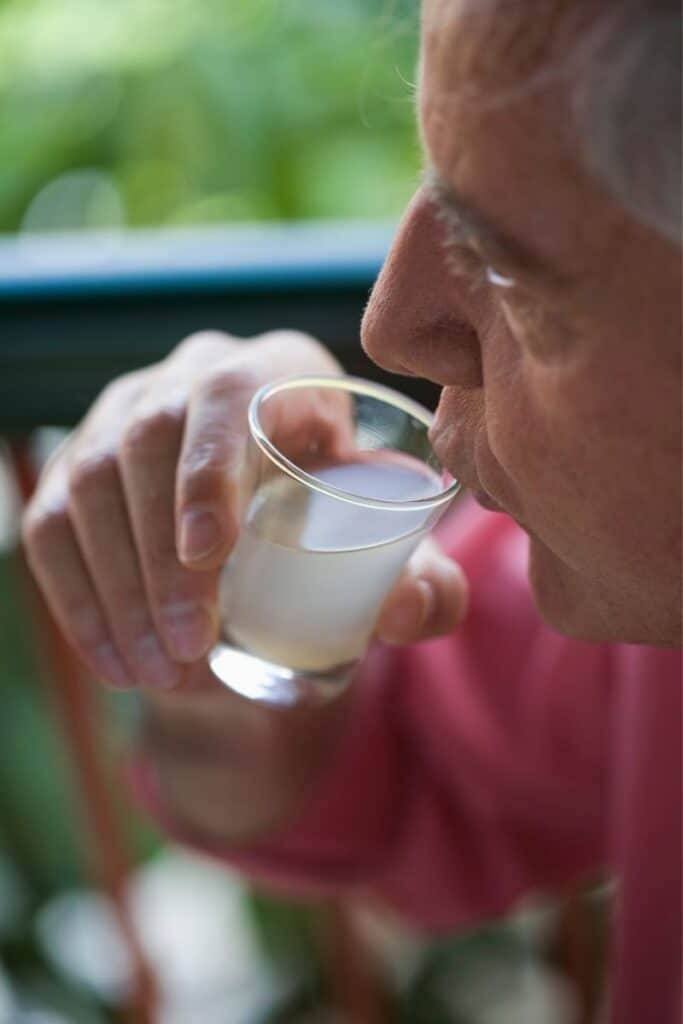 9. Colombia loves its music
Colombia probably isn't a country we associate with famous musicians, so it may surprise you to learn that Grammy Award winner Shakira calls the country home.
Many Colombians associate music with the soul and enjoy a mix of salsa, reggaeton, cumbia, vallenato, and bachata, with classes teaching dance ever-popular.
10. Colombia is home to pink river dolphins
Looking for another unusual Colombia fact? What about that Colombia is home to some pink dolphins?
Due to its biodiversity, Colombia is home to many rather unique animals, such as the pink river dolphins. You'll only find these beauties deep in the Amazon's dark rivers. If you're lucky enough to spot one, you might notice their unusually shaped bodies, which allow them to rotate their necks in a manner other dolphins are unable to.
11. South America's longest bicycle route is in Colombia
Colombia's Altro de Letras stretches 300km, resulting in its recognition as South America's longest bicycle route.
It's also considered one of the most challenging bicycle climbs on the planet and shouldn't be attempted by beginners, starting at 468 meters above sea level and reaching a dizzying 3,663 meters over its course.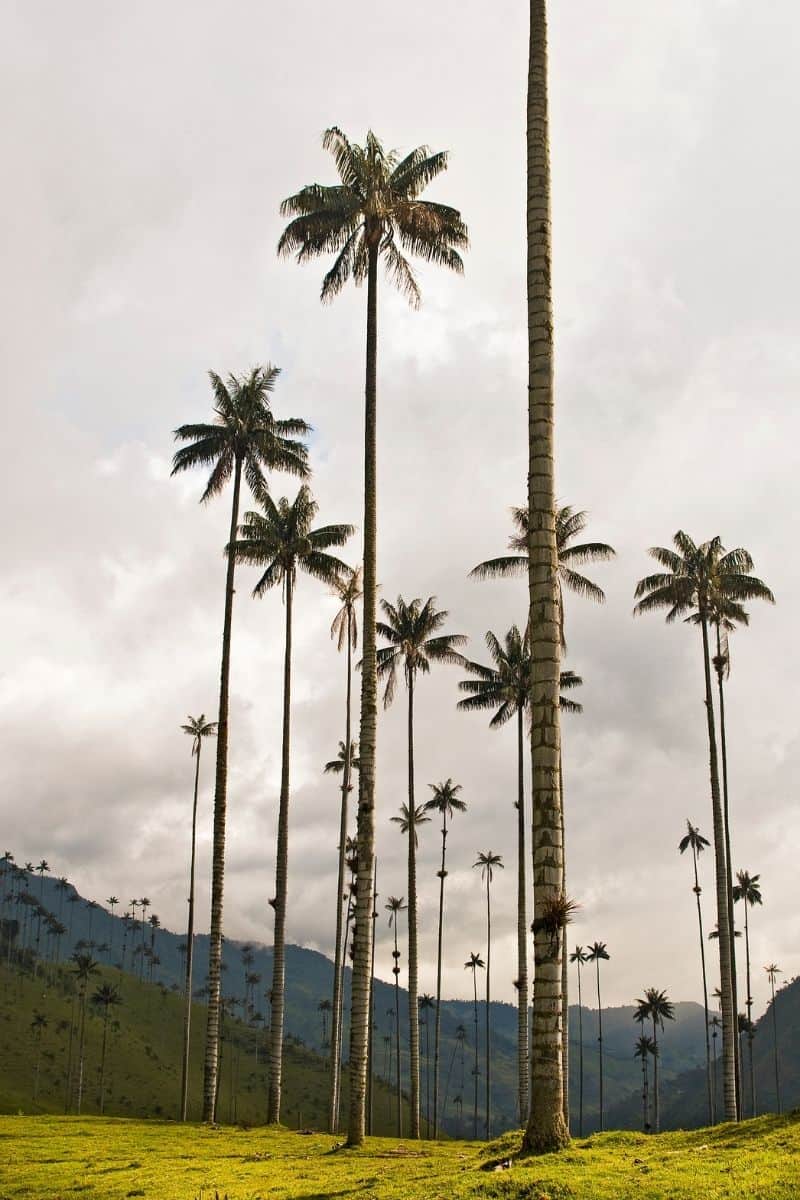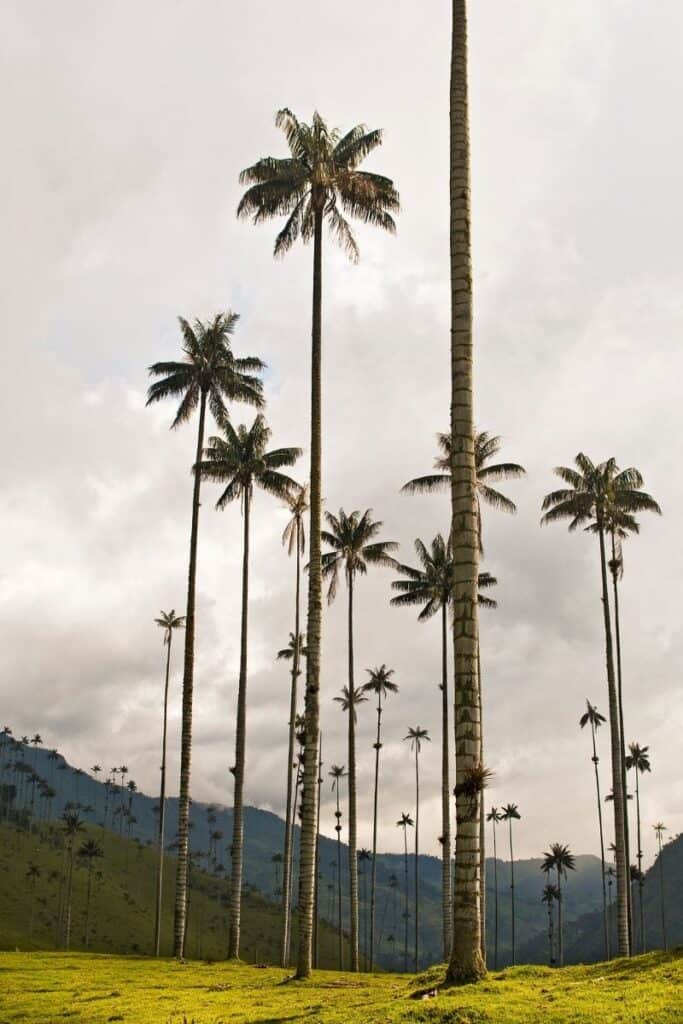 12. It boasts the worlds tallest palm trees
The world's tallest palm trees, known as wax palms, are native to Colombia. These can reach an astounding 200 feet in height and are often shrouded in misty fog as a result.
Though they're impressive to behold, they're also essential habitats for many of Colombia's endangered birds, making their preservation vital.
13. The country operates an underground church made entirely of salt
Yes, really. Curious tourists may wish to visit the country's abandoned salt mines, home to the Salt Cathedral of Zipaquirá.
Strange as it may sound, the cathedral is both a functional Catholic church and a popular tourist attraction, making it worth the trip underground on the grounds of just how unusual it is alone.
14. Colombia is rich in beautiful flowers
Given its proximity to the equator, Colombia is an ideal climate for growing some of the world's most beautiful flowers.
It exports over 4 billion roses a year to the USA alone, primarily because its climate produces straight-stemmed flowers ideal for gifting. The country is also home to over 4,000 species of orchids, making it any botanist's dream.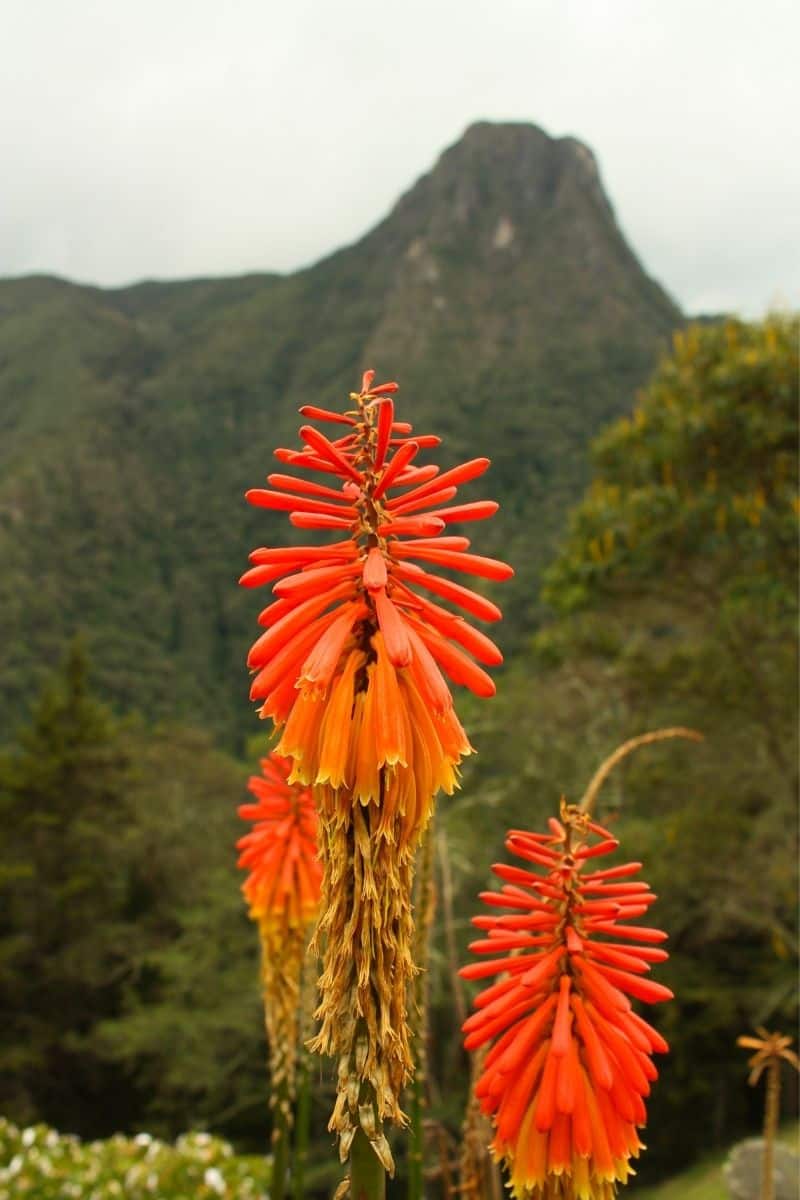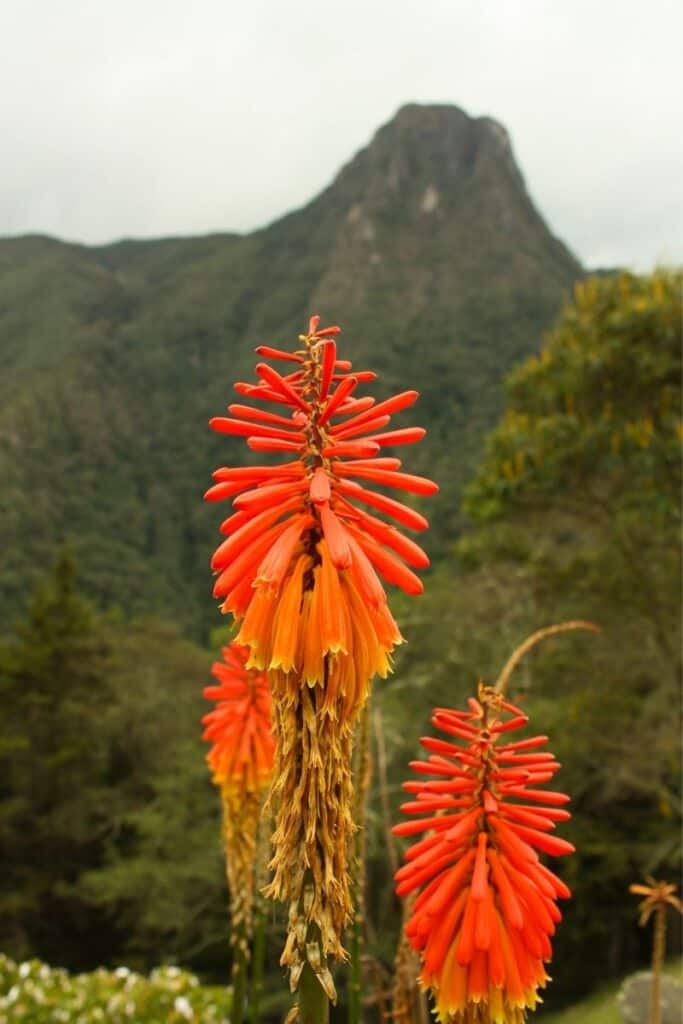 15. 102 different indigenous groups still reside in modern Colombia
Colombia's history predates the arrival of Christopher Colombus by thousands of years, and its indigenous people are still represented as part of society.
102 separate indigenous groups still call the country home, some of which date their origins back to 14,000 years ago. Those still living in Colombia tend to live more rurally.
---
Who wants more fun facts?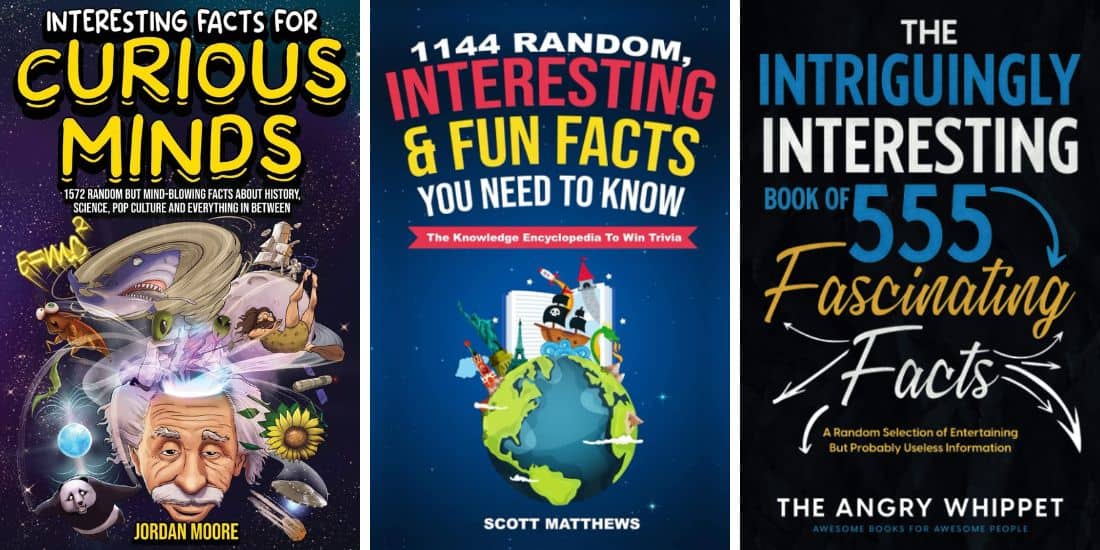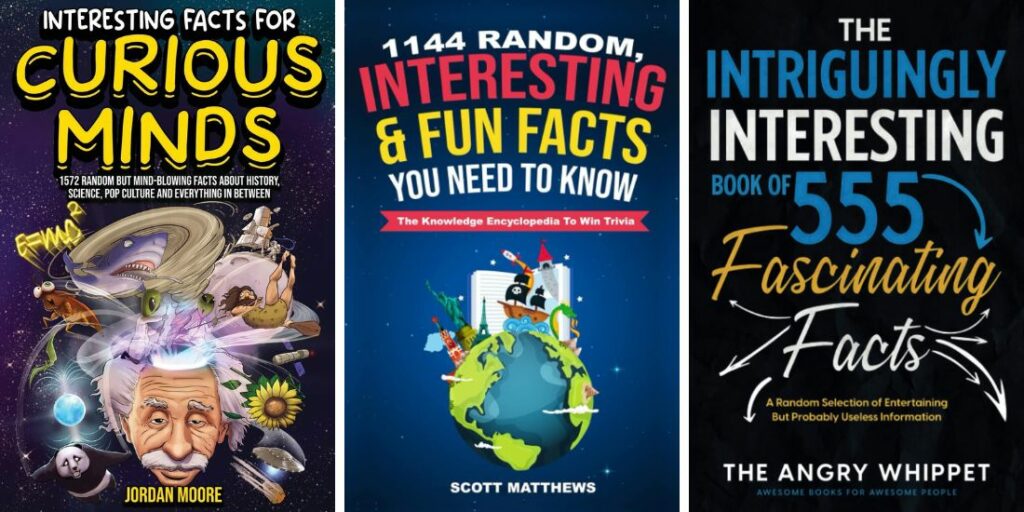 If you're looking for some recommendations, these are a few of our favorite fact books to buy. We use these when planning fun trivia nights with family and friends!
---
Did any of our fun facts about Colombia put you in the party mood?
If you've got any other facts you think we missed, let us know in the comments below and we'll add it to our Colombia facts!