Are you a tennis fan? From the clay of Roland Garros to the grass of Wimbledon, we're about to serve up some awesome fun facts about tennis!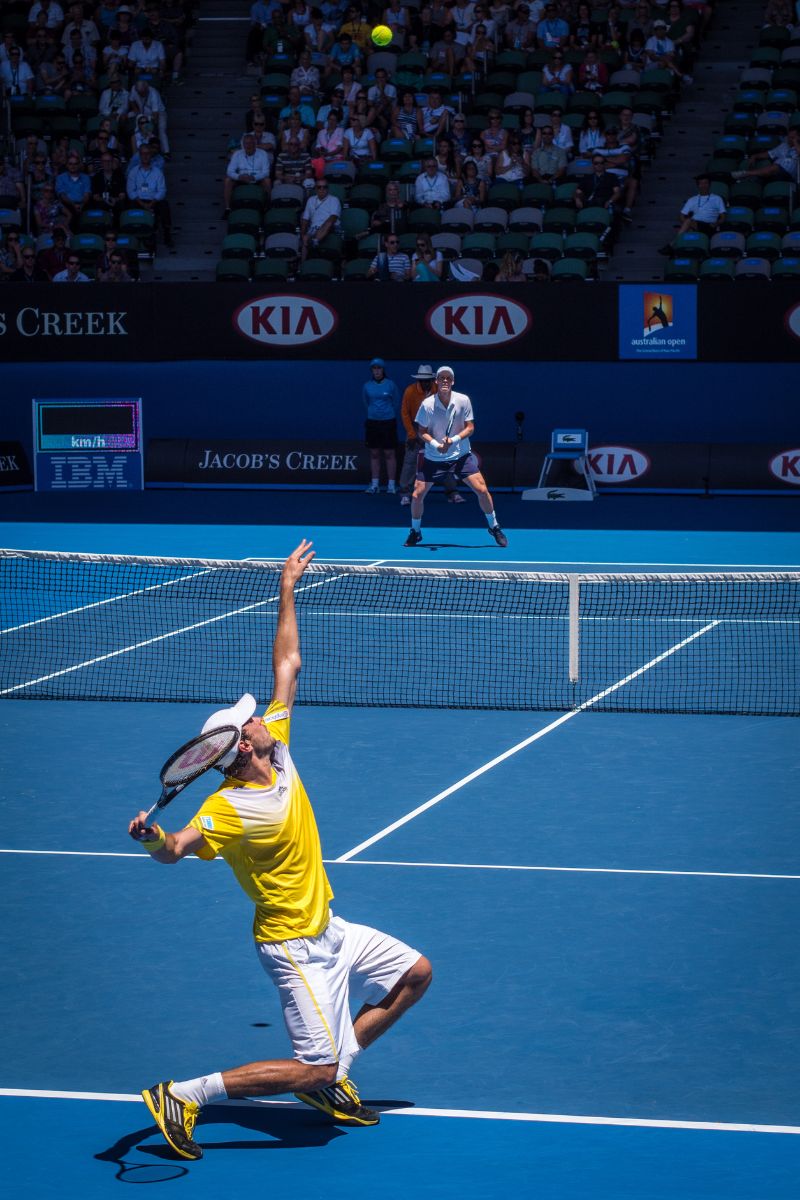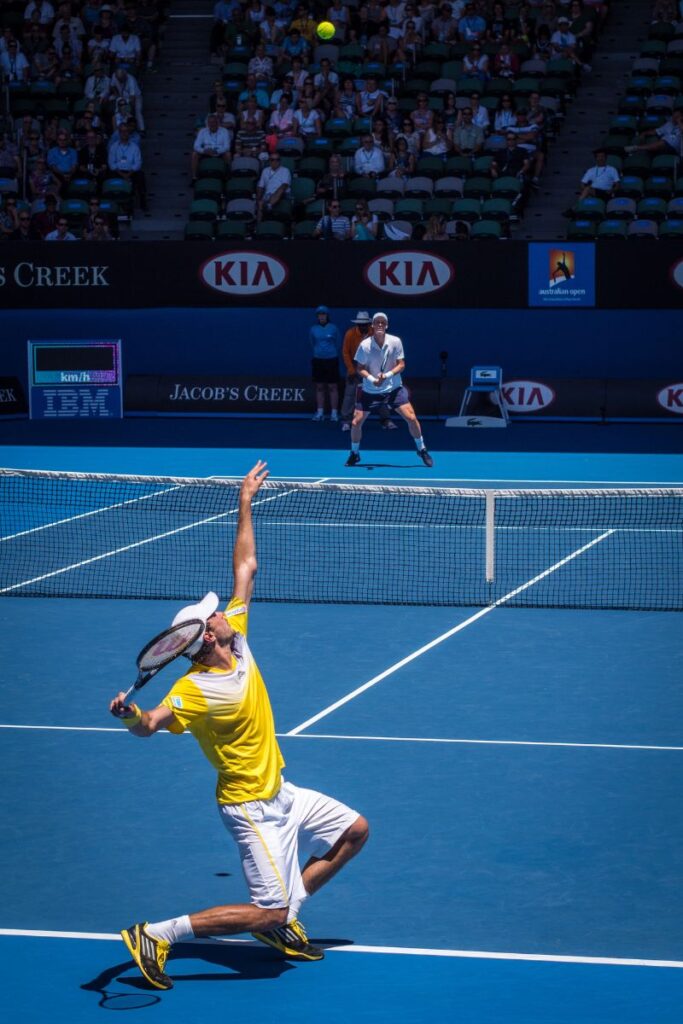 There's something magical about hitting the perfect tennis shot. It hits the center of your racket, zips over the net, and kisses the line just out of reach of your opponent. You feel on top of the world!
We hope you love tennis as much as we do. But if you don't know much about the game you have come to the right place. Let's learn more with these fun facts about tennis.
Tennis is one of the most popular sports in the world with millions of players from young to old. The best tennis players are also some of the richest athletes on the planet.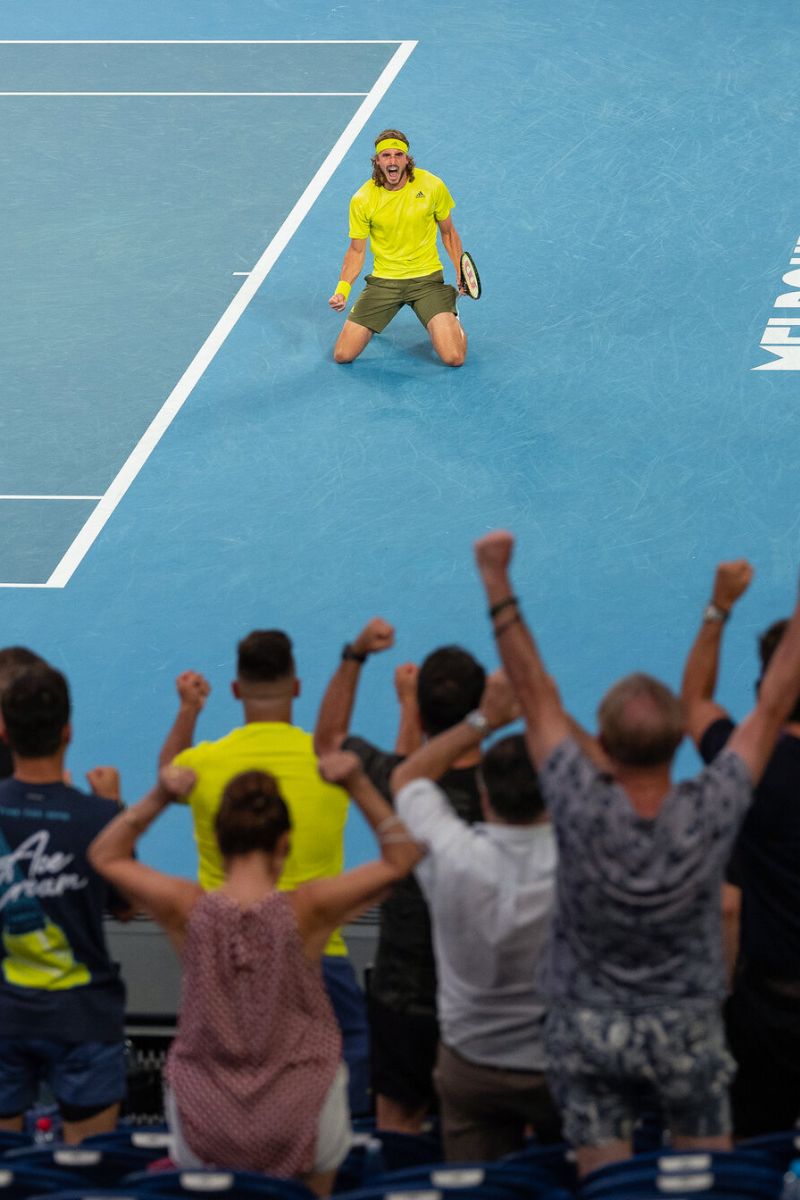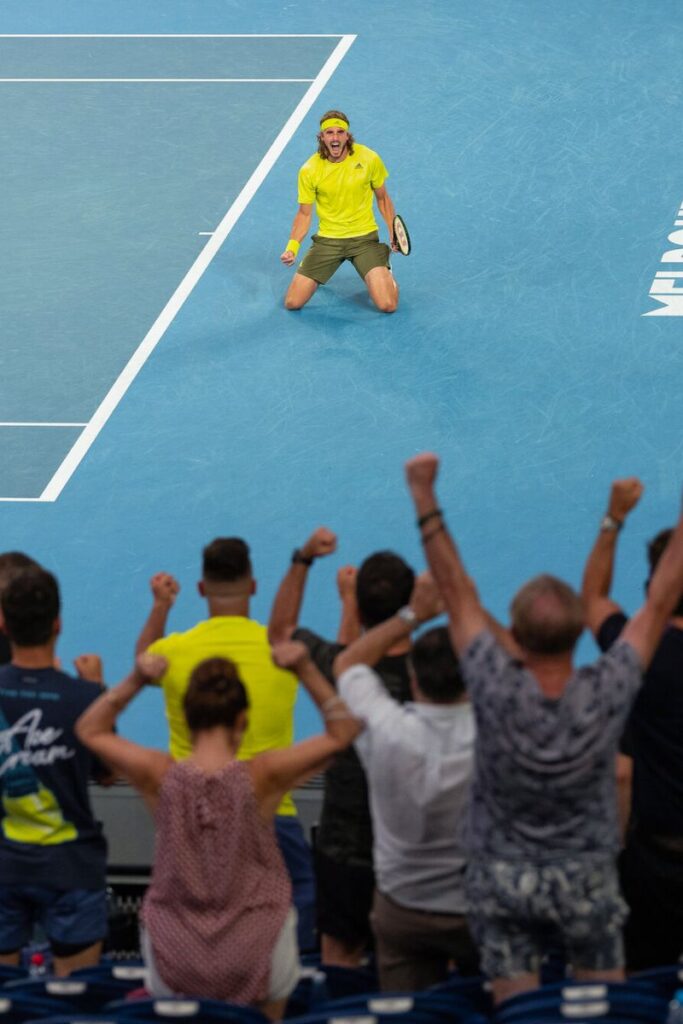 But how much do you really know about this classic game of strategy, athleticism and style? And how's your knowledge on the different tennis shots? The forehand and backhand? The volley and the lob?
And what about the GOAT (greatest of all time) debate? Are you a supporter of the Swiss Maestro, The King of Clay, The Djoker or Queen Serena?
We'll cover everything you need to know about tennis, from its fascinating history, greatest players and wildest records. We have all the tennis facts you could ever dream of!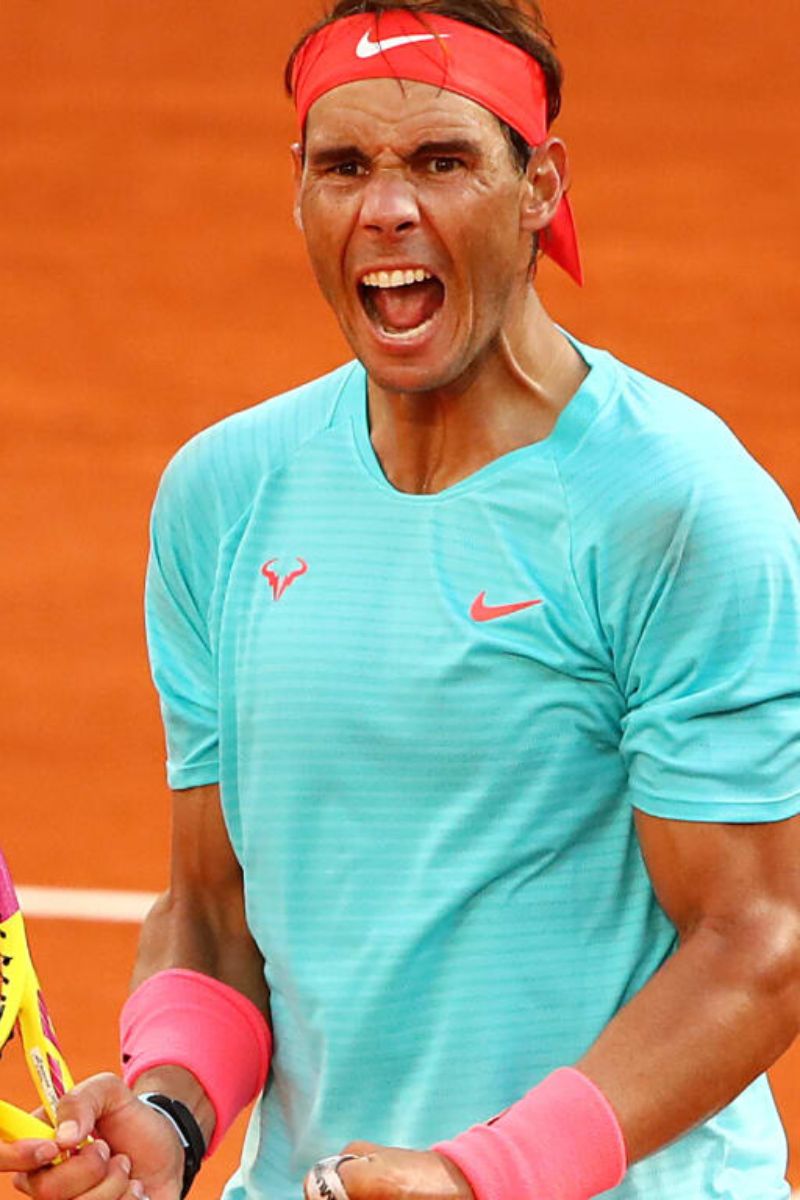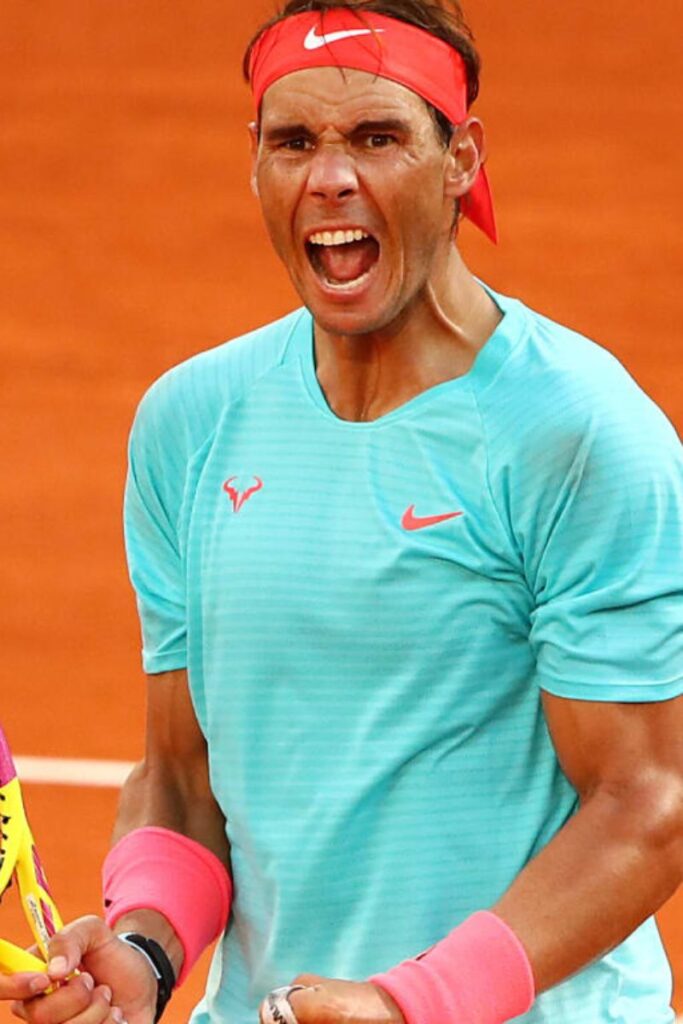 ---
23 Fun Facts About Tennis
1. Smack the ball
Here's one of the most interesting tennis facts right off the bat. Or should we say palm? The game of tennis was first played without rackets.
Instead, a ball was smacked over the net with an open hand. The game was invented by monks in Northern France in the 12th century and was the precursor to modern tennis.
A version of this game, fives, is still played today. This is essentially with a squash ball on a modified squash court. Tennis could've been very different!
2. Now let's add rackets
In the 16th century rackets were added to the game and it became known as tennis. Popularity of the game spread as the royalty of the time including Henry VIII were avid tennis players.
The game and the rules we know today as modern tennis were implemented in Birmingham, England, in the 19th century.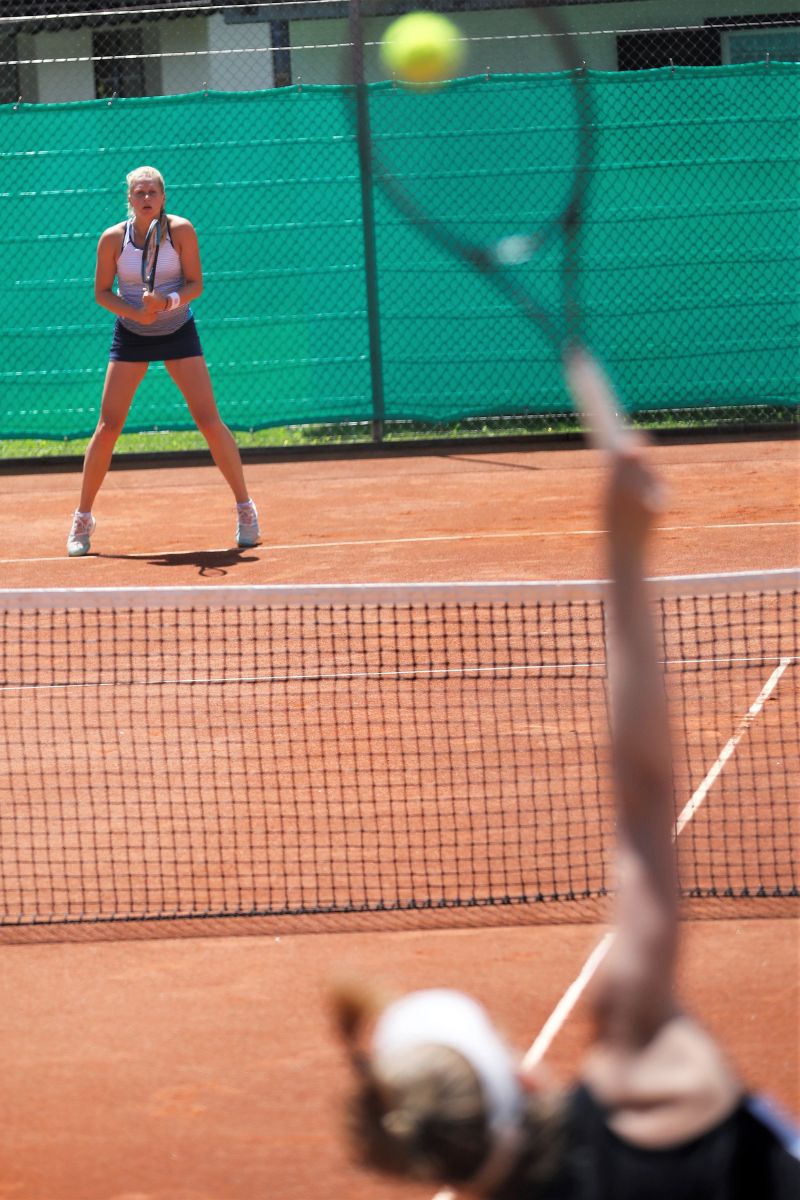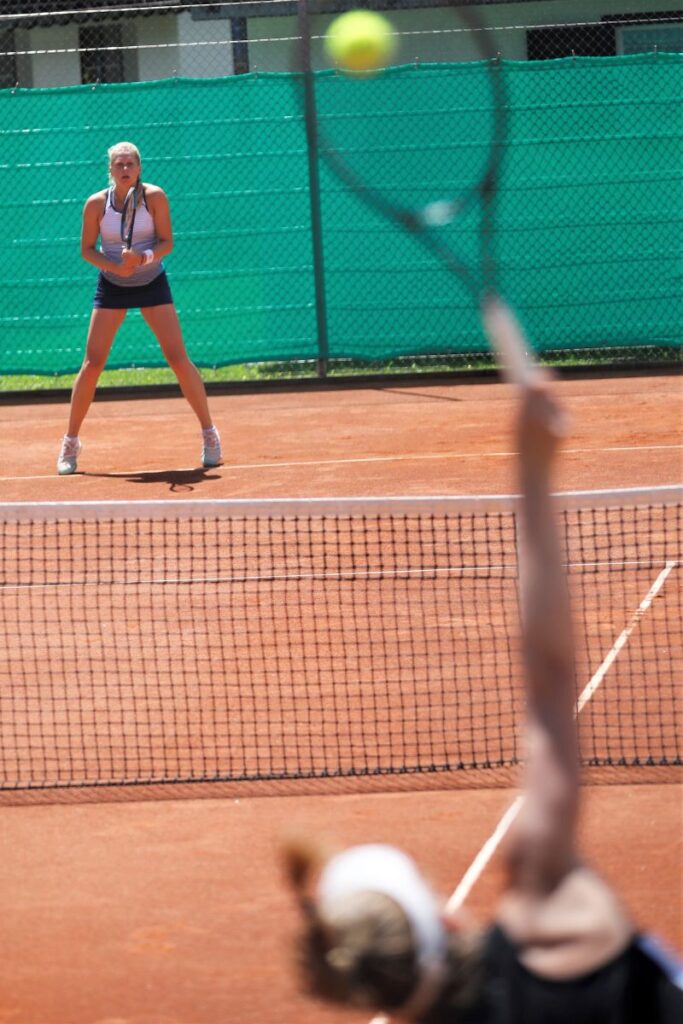 3. Longest ever tennis match
The longest professional match ever played happened at the 2010 Wimbledon Championships. John Isner of the United States defeated Nicholas Mahut of France by a score of 6-4, 3-6, 6-7, 7-6, 70-68 in 11 hours and 5 minutes over 3 days.
This match was a catalyst for scoring reform to avoid such marathon matches in the future. We're tired just thinking about it!
4. Tennis on all surfaces
Here's a tennis pop quiz: what are the three main surfaces that tennis can be played on? The answer is grass, clay and hard court.
However, some interesting surfaces have been used in the past, including carpet, wood and dyed-blue clay. There was even an epic match between Roger Federer and Rafael Nadal that was played on a half-grass, half-clay court. Nadal eventually won 7-5, 4- 6, 7-6 (12-10).
5. The major tournaments
If you're a professional tennis player there are four tournaments each year that are considered the biggest titles to win.
Collectively known as The Grand Slams, the tournaments are The Australian Open (Melbourne), Roland Garros (Paris), Wimbledon (London), and The US Open (New York City). The prize for winning? Around a cool $3 million at each one.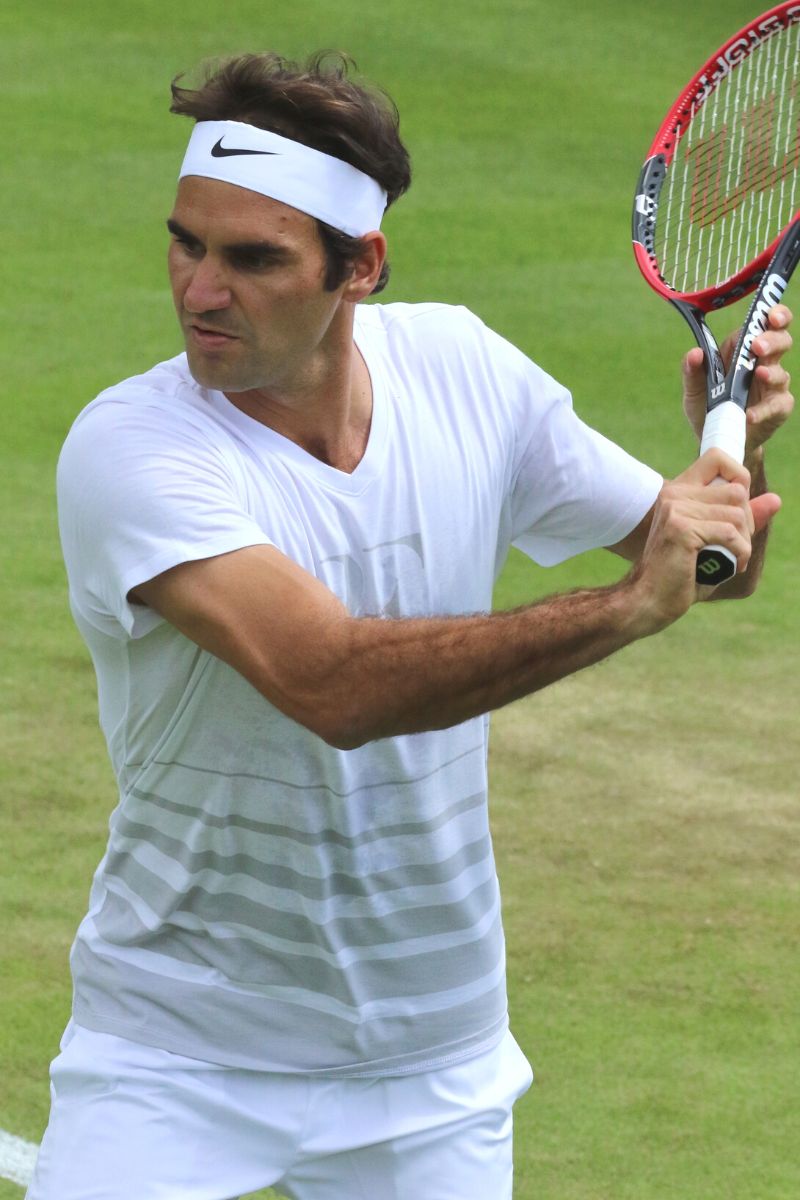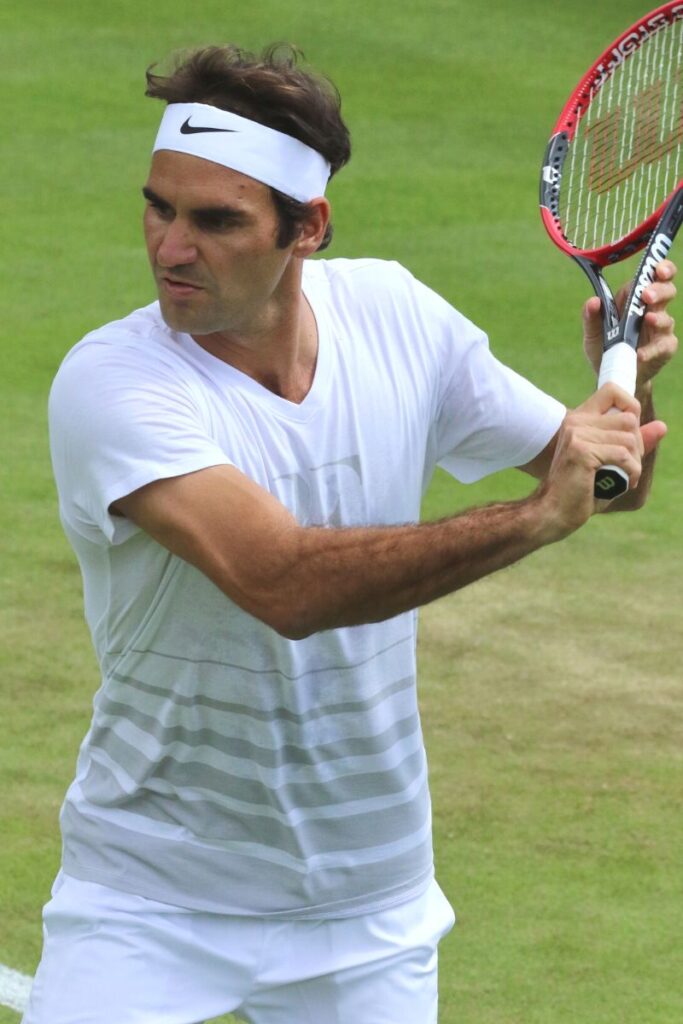 6. Make that money!
It's not only from winning tennis matches that a tennis player can take it to the bank. Endorsements are also very lucrative usually with deals and sponsorship running into the millions.
The highest paid tennis player in 2022 was Switzerland's Roger Federer who made $91 million without playing a single tennis match!
7. Blink and you'll miss it
In tennis, the serve is one of the most important shots. And the faster you can hit the serve, the better.
The records for fastest serve belong to Sam Groth of Australia with a bomb of 163.4 mph (263.0 km/h) and Sabine Lisicki of Germany firing an ace at 131.0 mph (210.8 km/h).
8. Cover your ears
Here's one of the weirdest fun facts about tennis that we just had to include! Did you know that Maria Sharapova holds the record for the loudest grunt in tennis?
In fact, her grunt was measured at 105 decibels, similar to that of a lion's roar! No wonder she won so many big tournaments! Cover your ears, right?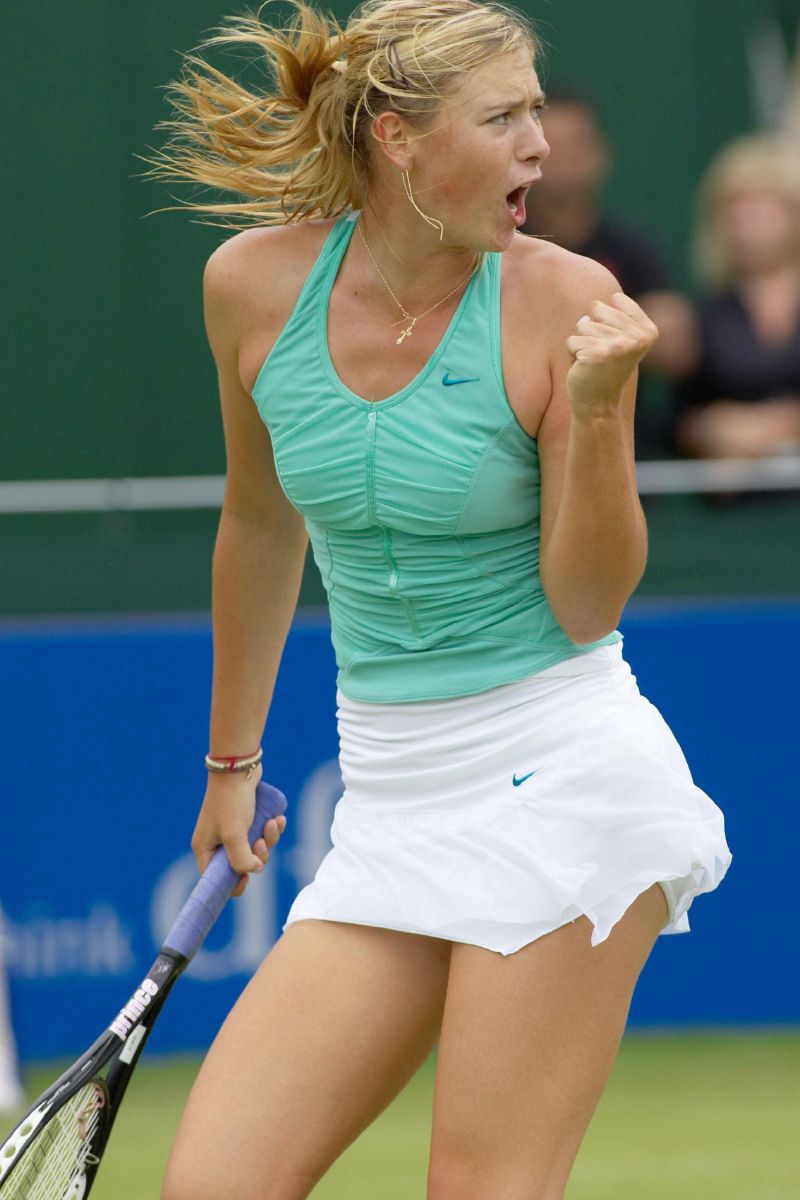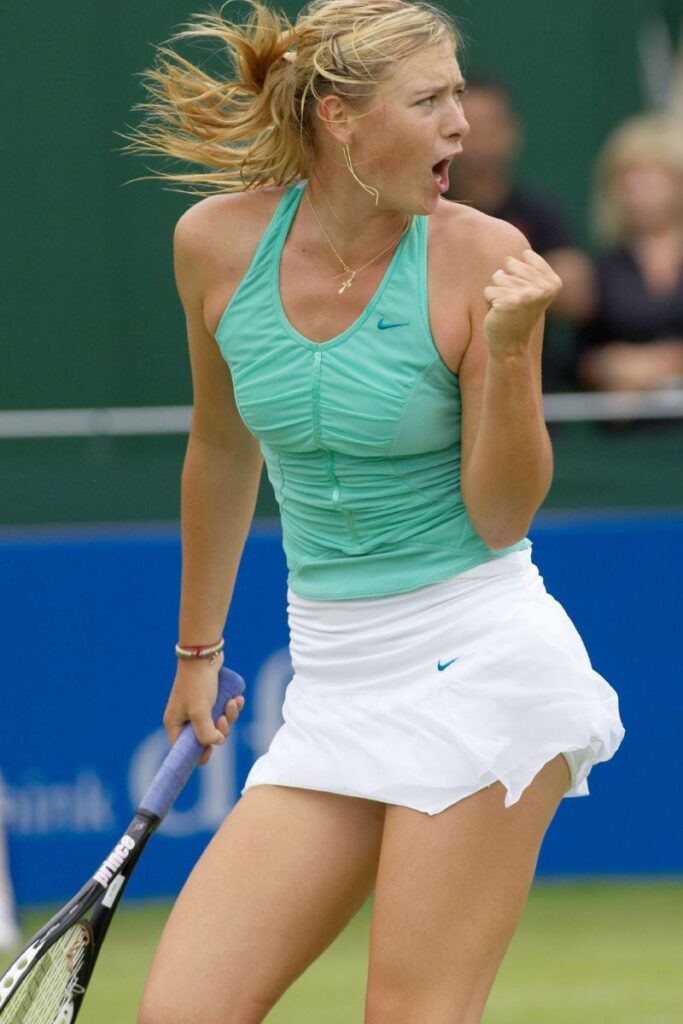 9. Tennis! Now in color!
If you play tennis you'll know very well that the ball is almost always fluorescent yellow. But this wasn't always the case.
Up until 1972 the ball was more commonly white or black. The reason for the swap to yellow? It was easier to see on a television screen!
10. All about the shape
If the white and black tennis balls didn't disrupt your knowledge of tennis facts, how about this one?
The first tennis courts weren't rectangular! In fact, an hourglass shape was used when tennis was first moved from indoor to outdoor surfaces. How weird is that!?
11. Spin doctors
An effective tennis shot can have an insane amount of spin on the ball. The average player on the professional men's tour averages 2700-3000 revolutions per minute of topspin on their forehand! This allows for shots to drop into play, therefore winning more points.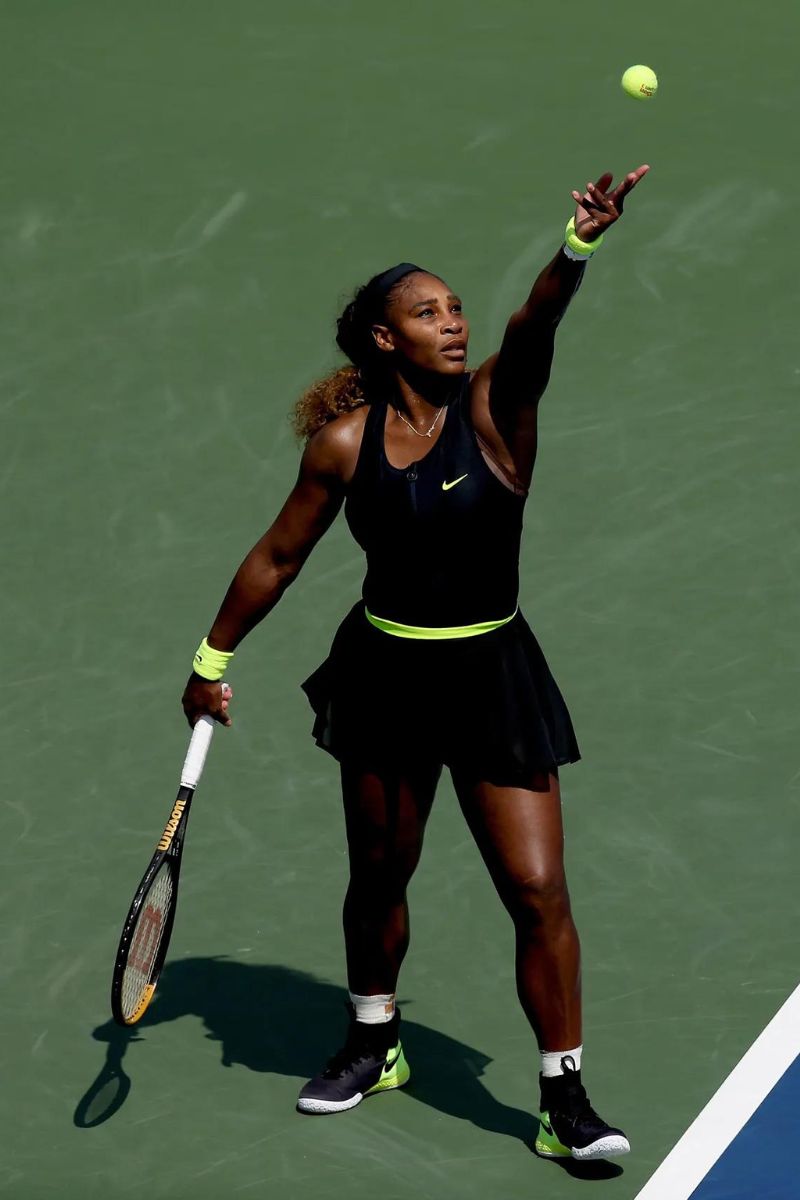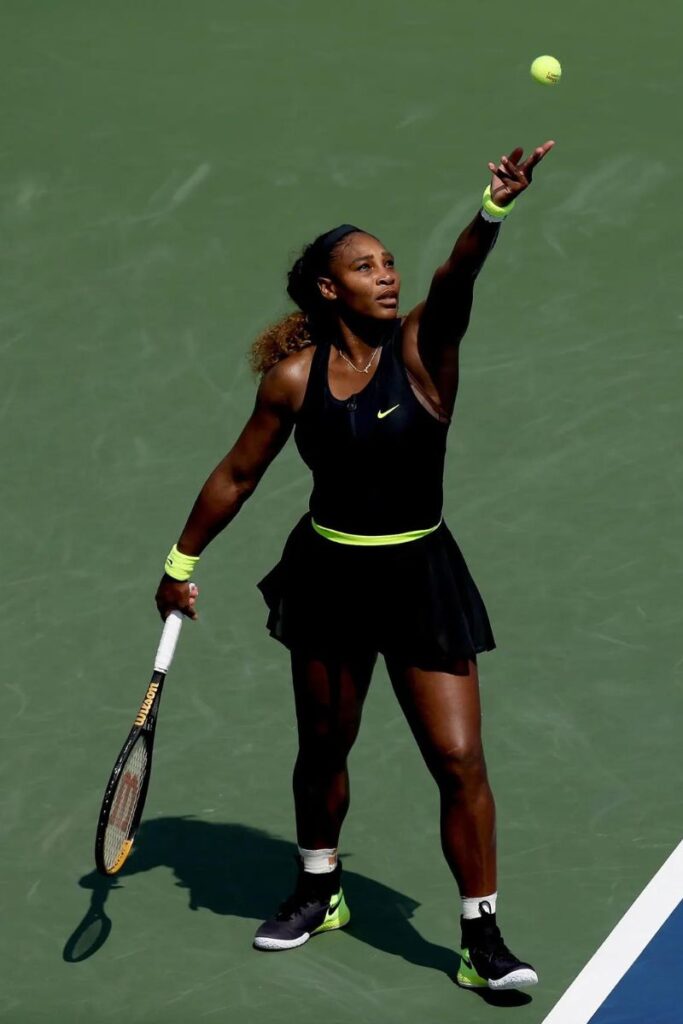 12. A game for everyone
While tennis may have a reputation as a sport for rich people at the country club, tennis is quite an affordable sport. All you need is a ball, a racket, and a community court.
This may be why there are over 100 million tennis players worldwide making it one of the most popular pastimes!
13. The super sisters
How could we have an article of tennis history facts without mentioning Venus and Serena Williams? The American sisters have dominated the women's game for decades and have some impressive accolades.
Not only are they multiple grand slam champions, they have also won Olympic gold playing together in 2000, 2008, and 2012!
14. The big three
The race to become the greatest of all time is heating up! Roger Federer, Rafael Nadal, and Novak Djokovic have dominated the tennis scene in the last two decades amassing the most grand slam titles.
As it stands right now, Nadal leads with 22 titles, followed by Djokovic at 21, and Federer at 20 (who has just retired). Who do you think will come out on top?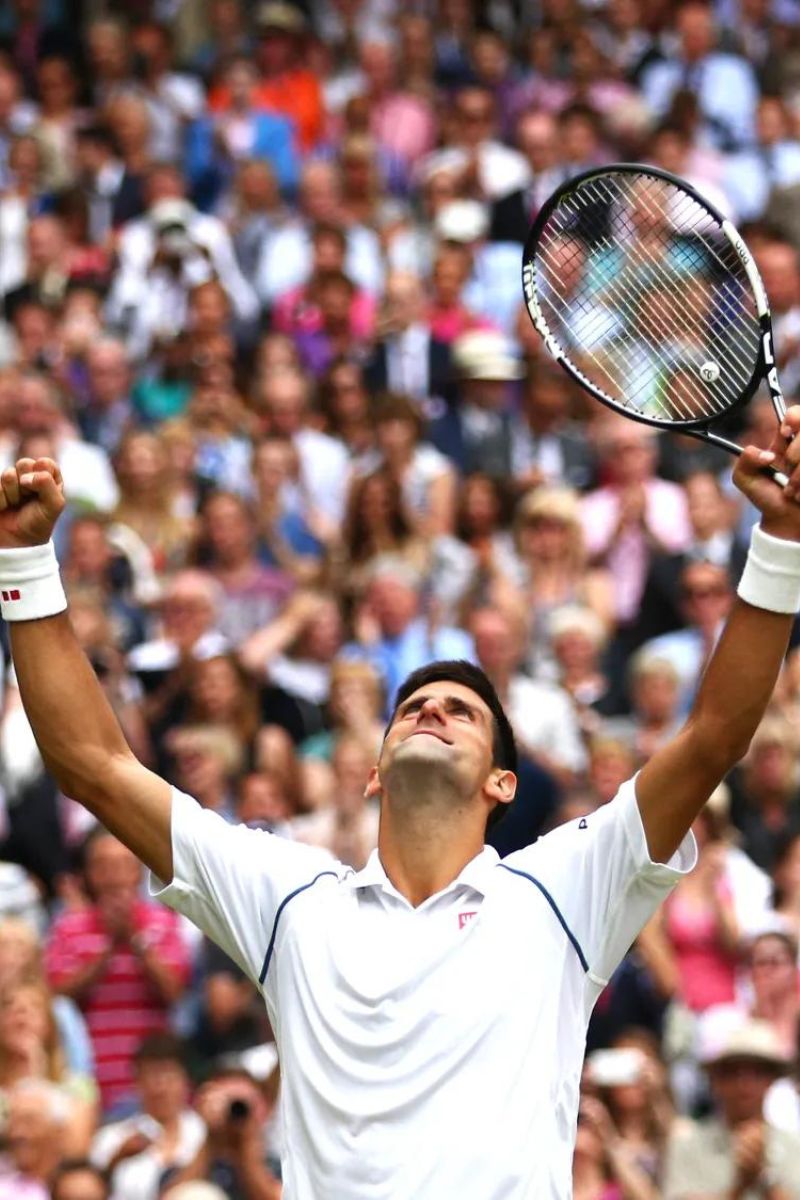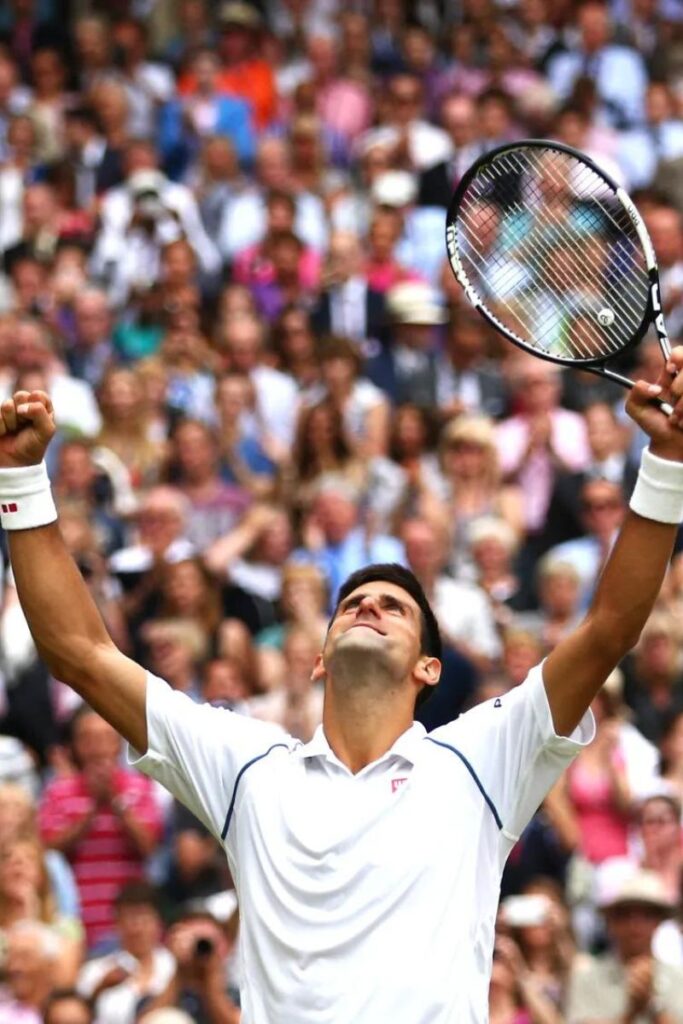 15. Girl power
Here's one of the coolest tennis facts that will go down in history! In 1973, Billie Jean King challenged Bobby Riggs to a tennis match dubbed "The Battle of the Sexes".
In a stunning victory, King beat Riggs 6-4, 6-3, 6-3 to the delight of women everywhere. This was then turned into a film staring Emma Stone and Steve Carell.
16. The King of Clay
No one will ever come close to topping Rafael Nadal's record on the clay courts! He has won the French Open tournament an astounding 14 times and also holds the record for most consecutive clay matches won at 81.
He definitely has earned his nickname and probably has thousands of socks stained with red clay to prove it!
17. You're a champion!
Winning titles is extremely difficult in tennis, but these two players made it look easy! The record for most titles in the men's game goes to John McEnroe who won 155 titles between 1978 and 2006.
For the women, it's Martina Navratilova with 344 titles between 1975 and 2006. That's a record that will take some beating!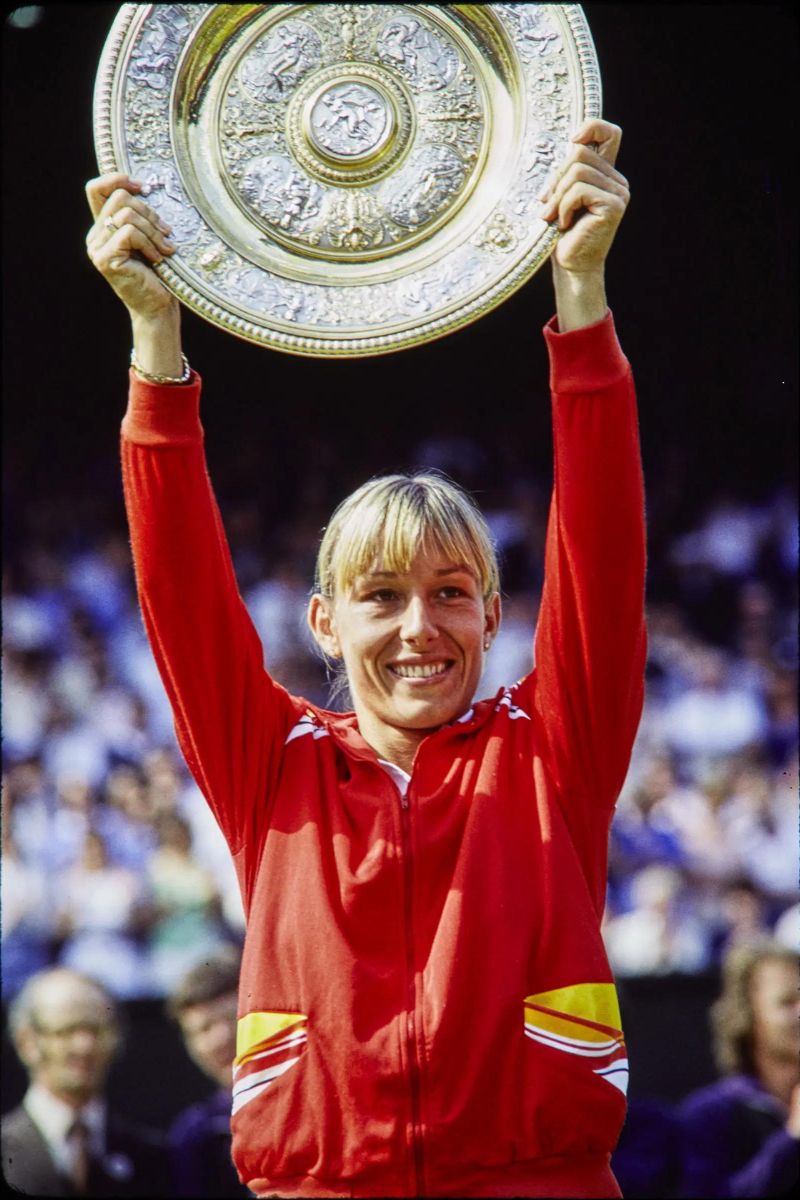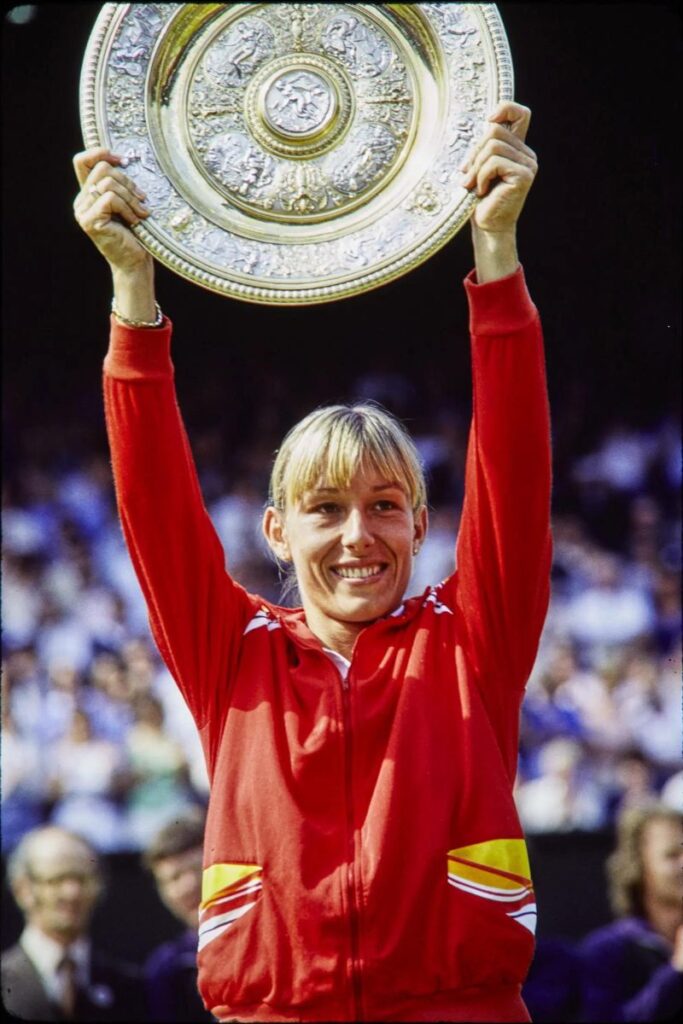 18. That's my mom!
There are three women who became mothers and then returned to the highest echelons of tennis. Margaret Court of Australia, Evonne Goolagong of Australia, and Kim Clijsters of Belgium, all won grand slams after giving birth.
And a shout out to Serena Williams who won the 2017 Australian Open while pregnant with her first child.
19. Put some ice on it
Have you heard of tennis elbow? This is one of the most common injuries for tennis players.
Due to the repetitive motion of the tennis swing, the tendons in the wrist and elbow become overloaded causing pain near the elbow joint. Ouch!
20. The strings are made of what?
The strings of a tennis racket can be made of many different materials. One of the most common is synthetic nylon, which allows for a consistent and reliable tennis shot.
However, another common string material is known as gut – as in cow intestines. No, we're not joking!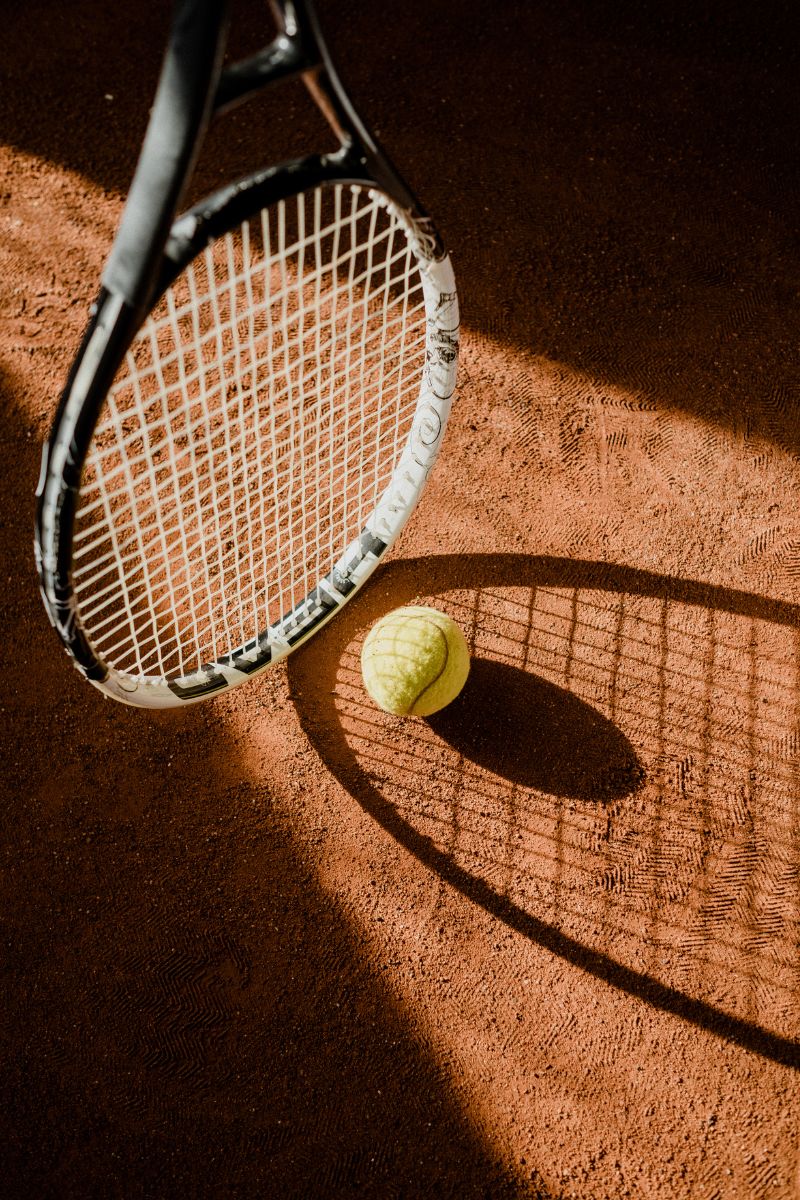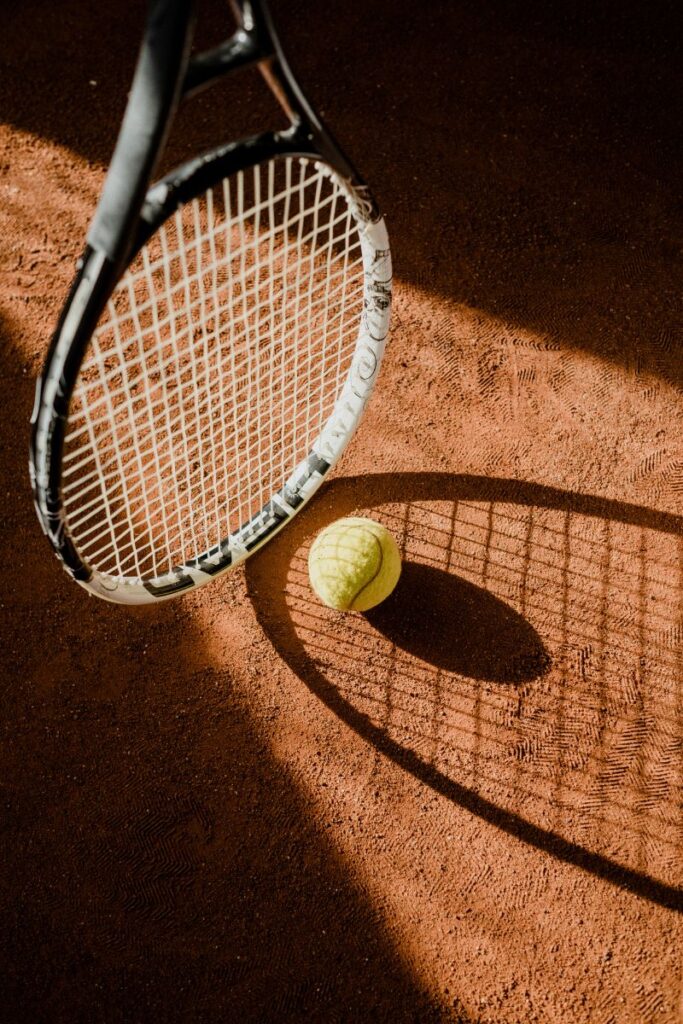 21. All the tennis shots
Here's a quick tennis shot rundown. There are 8 official tennis shots. Serve, forehand, backhand, volley, half-volley, overhead smash, drop shot and lob.
Now this might seem like a lot to remember, but tennis is a game of instincts. Often, you won't even know what shot you're playing until you hit the ball!
22. We're the youngest!
Tennis has its share of teenage phenoms, but who were the youngest players to reach the number 1 ranking?
Lleyton Hewitt of Australia became number 1 in November 2001 at 20 years and 8 months. Even younger was Martina Hingis of Switzerland, who in 1997 became number 1 at just 16 years and 3 months.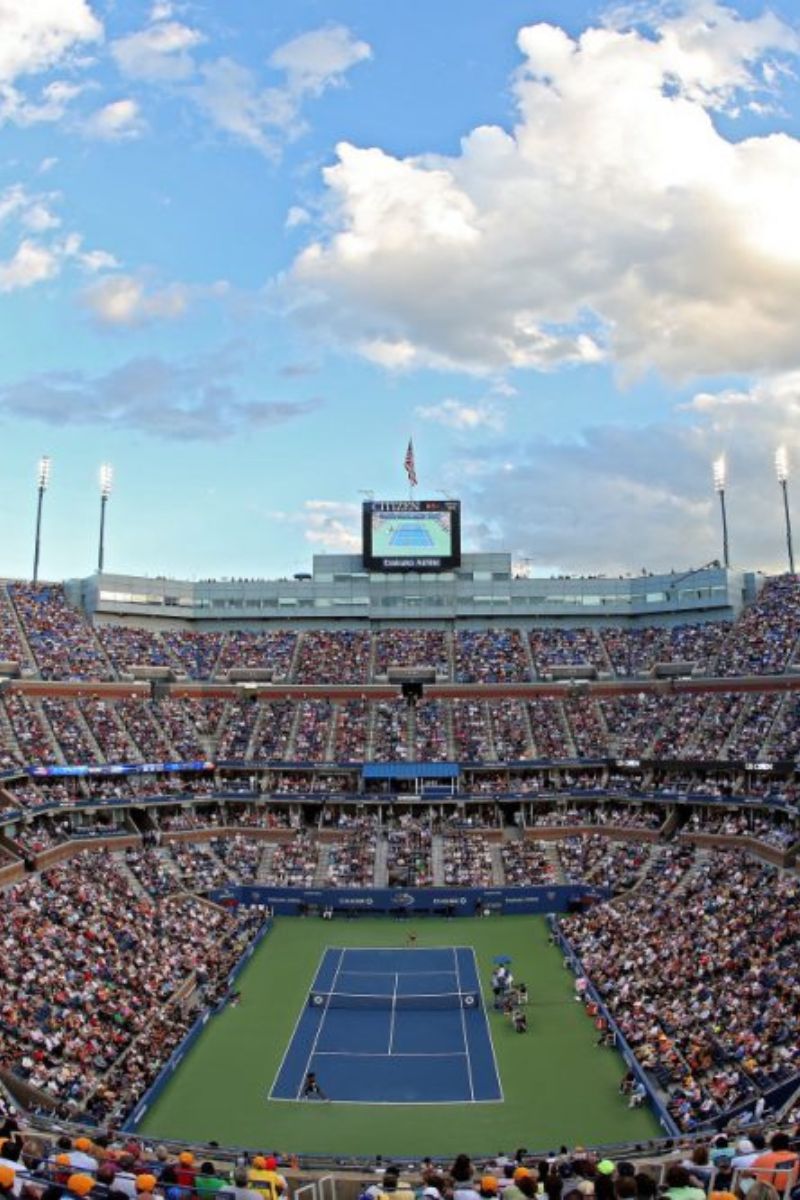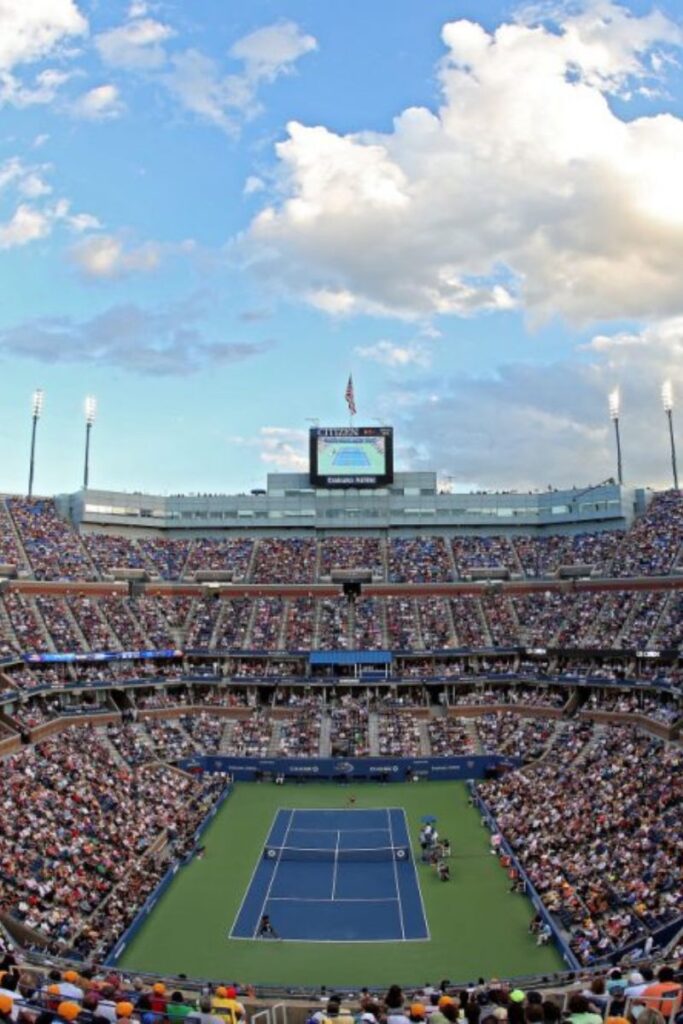 23. A massive crowd
With a capacity of over 23,000 Arthur Ashe Stadium in Flushing Meadows, New York is the biggest tennis stadium ever!
Named after the first US Open winner Arthur Ashe, this arena has seen some of the greatest tennis moments of all time. It's definitely on our bucket list!
---
Who wants more fun facts?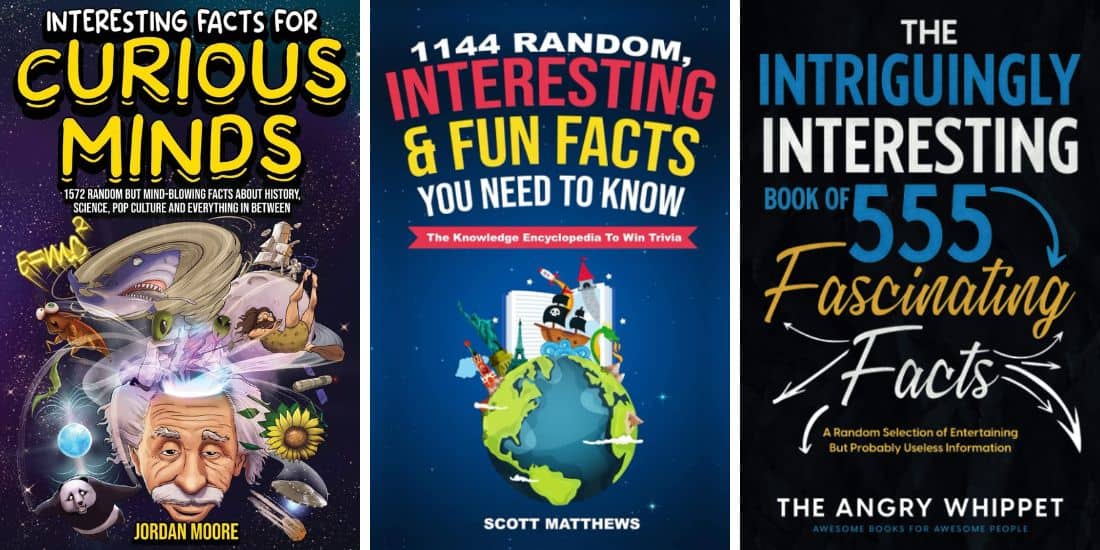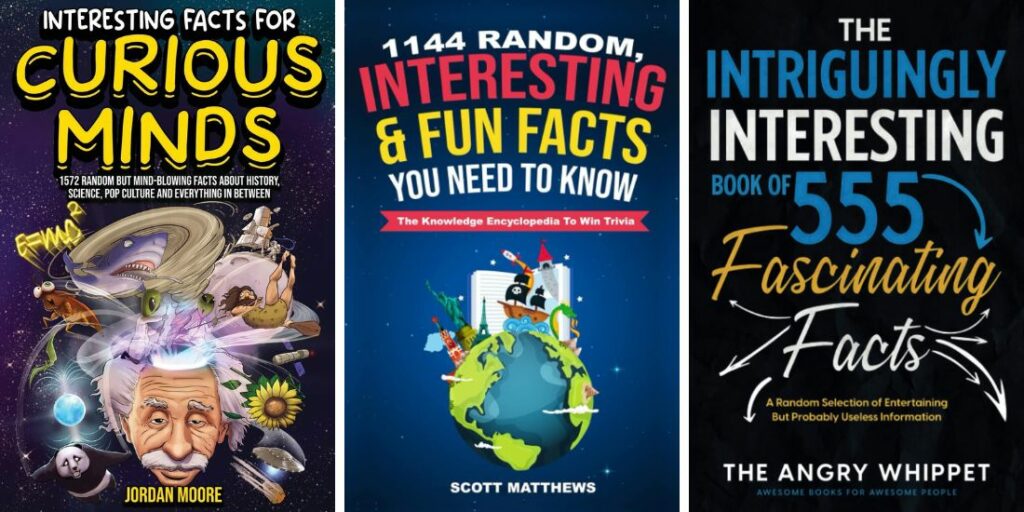 If you're looking for some recommendations, these are a few of our favorite fact books to buy. We use these when planning fun trivia nights with family and friends!
---
Did our collection of fun facts about tennis serve you well? If we've missed any, you can let us know your favorite in the comments below and we'll add them to this article!