Did you know it's illegal to feed pigeons or that Winnie-the-Pooh was a real bear? Here are 30 interesting facts about London that will amaze you!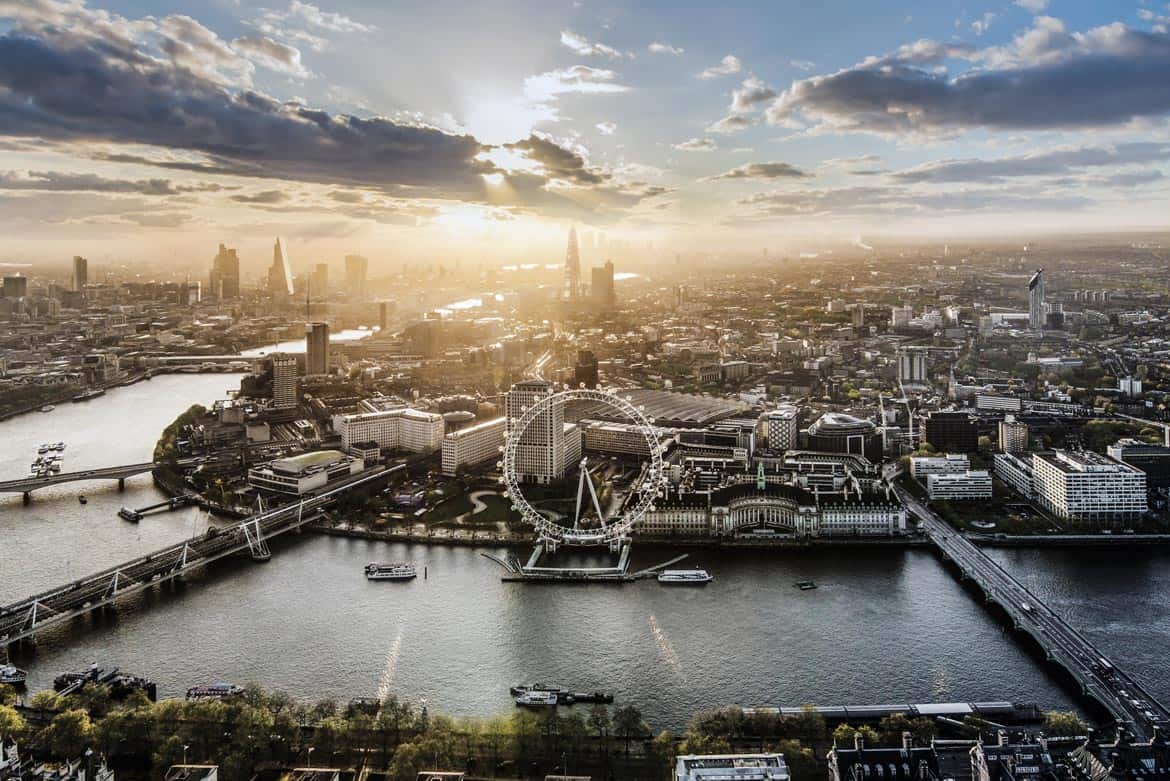 Are you ready for some interesting facts about London that you've never come across before? Then this is the blog post for you to amaze your family and friends!
For me, London is home. It's not just that though, it's the place I love more than anywhere else in the world. It is just so eclectic and electric, and there is so much to do here for all ages.
This rip-roaring city offers something unforgettable for every type of traveller. There's history, music, events, food, fun, nightlife – anything you've ever wanted to do, you can do it in London.
Honestly, I can't tell you how much I love this city and I really hope you love it too! To give you a bit of an insight, I thought you'd enjoy these fun facts about London.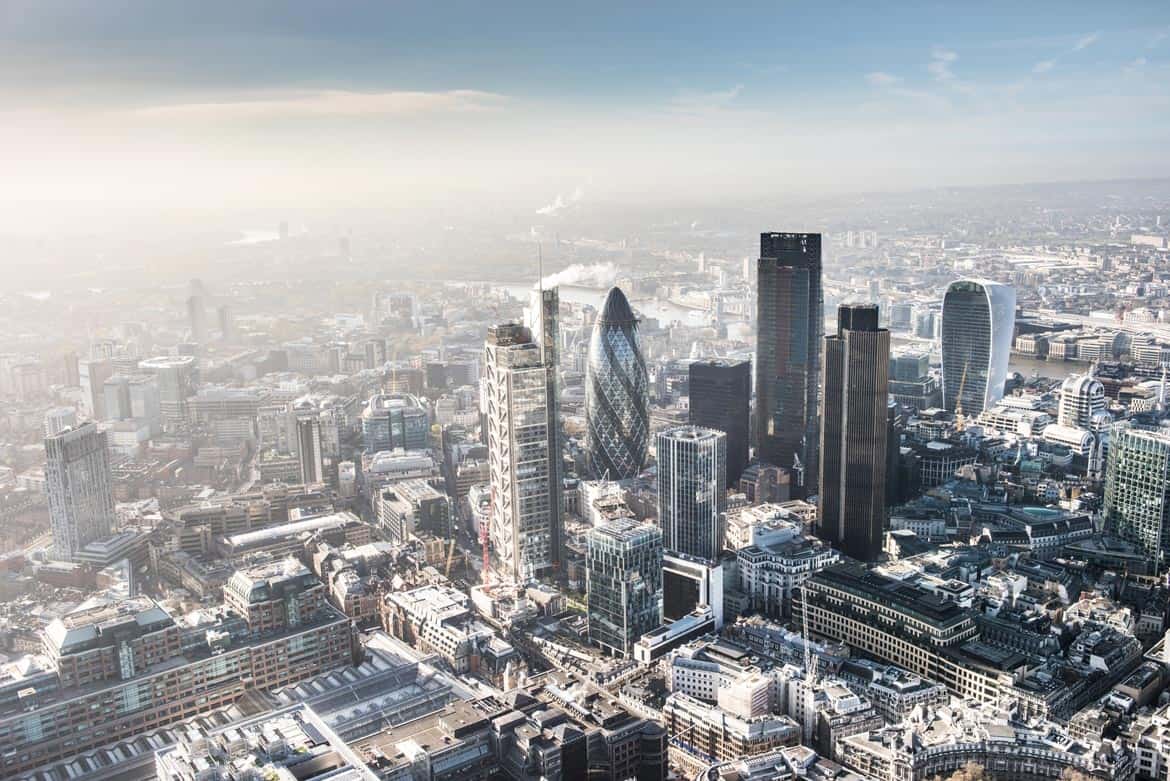 London is a city immersed in history. Places like the Tower of London, Big Ben and the Houses of Parliament, Buckingham Palace, Westminster Abbey, they are all some of the oldest buildings in the city that will take your breath away.
London's not just about buildings and history though, it's one of the most innovative cities in the world. It's a city that buzzes with excitement and there's always something to do on any night of the week. That's one of the things I love about the city, that you can go out and find something unique to do even on a Monday night.
Anyway, if you're coming to London for the first time and you want to showoff with your new found knowledge, then make sure you check out these interesting London facts. If you remember a few of these you'll even be able to wow a few Londoners too!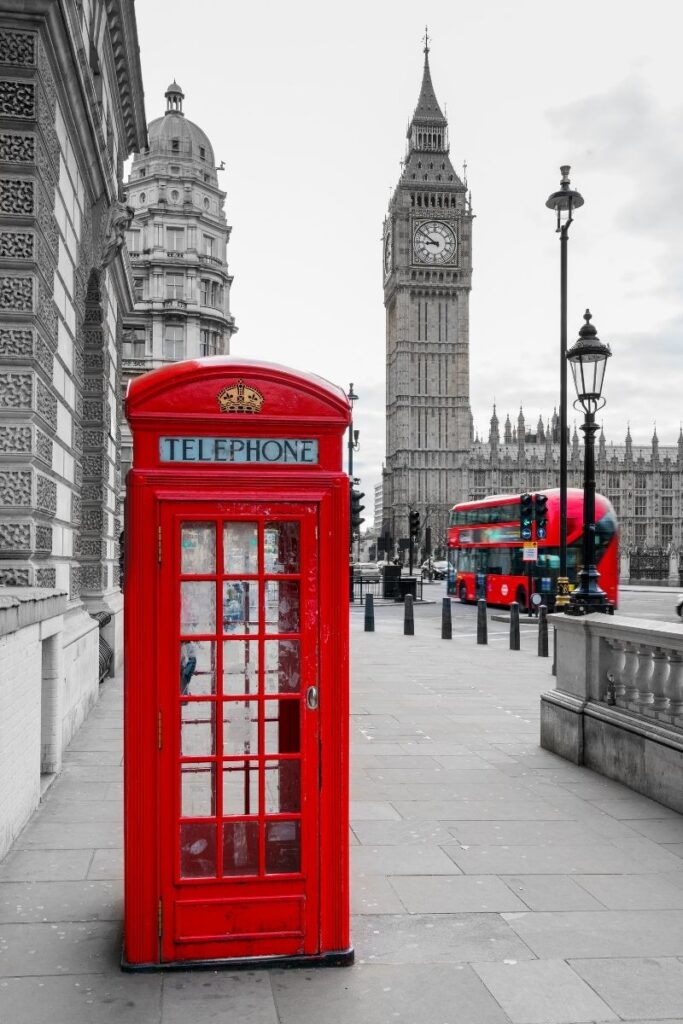 ---
1. The first traffic signal in London exploded
London was the first city to have a traffic signal, back in 1868, but this first experiment lasted less than a month.
The first ever traffic signal literally exploded in the hands of the police officer who was operating it, injuring him pretty badly. He did live to tell the tale though!
2. The London Underground could have been all boats
The first blueprints of a London Underground were imagined with horse and carriages transporting people inside the tunnels, or with its tunnels filled with water and boats going from station to station. How cool would that have been!?
3. It's not as rainy as you think
London is always rainy, isn't it? Well, in reality, rainfall in London is less than that of Rome or Naples, but it is simply spread over more days of the year. That means even if you come here during winter, there's a good chance it won't rain!
4. Becoming a London cabbie is one of the hardest jobs around
This is one of the more interesting facts about London, but becoming a black cab driver in London is one of the hardest jobs in the world.
To get the job, you have to pass an urban geography test known as "The Knowledge" where you need to memorize 320 routes, the names of 25,000 streets, and 20,000 landmarks in a six-mile radius around Charing Cross. Think you'd be able to remember all of that?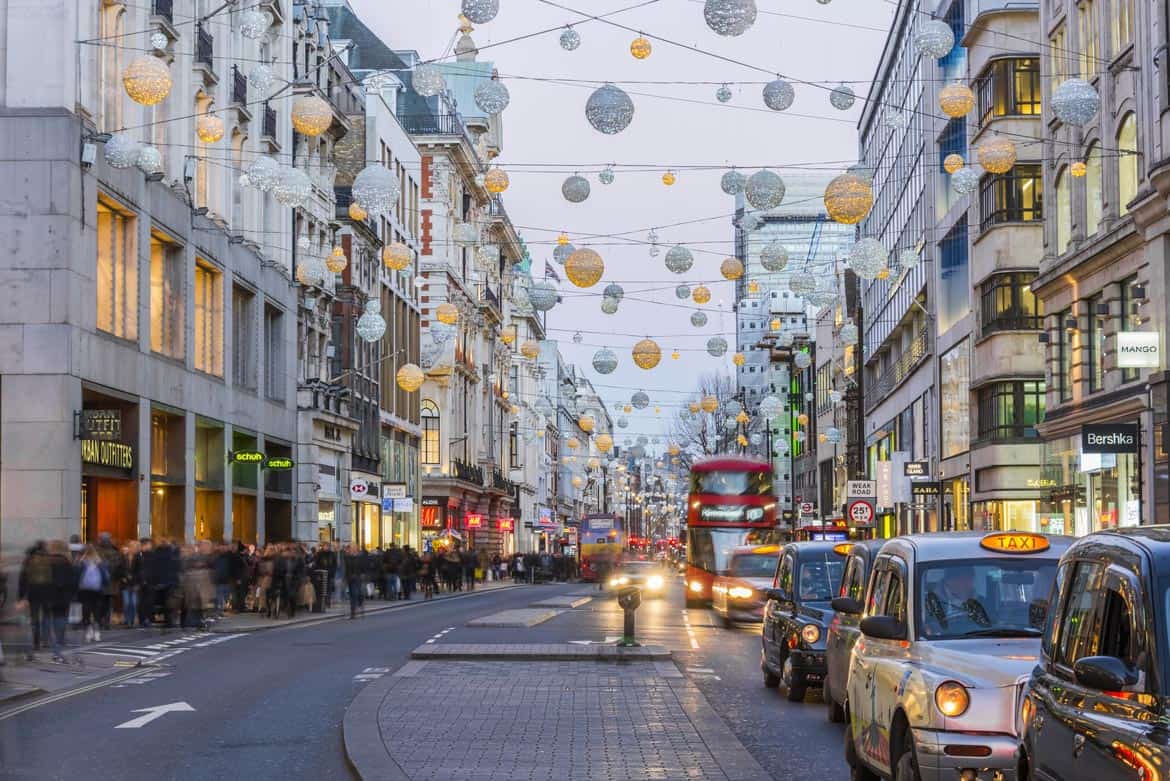 5. London was for a time the capital of six countries
During WWII, London was a safe place for the governments in exile of six different countries during Hitler's occupation of Europe: Belgium, France, Holland, Luxembourg, Norway and Poland. Basically, London at that time was the capital city of all those six nations.
6. You could buy heroin and cocaine over the counter in London
Ready for a very cheeky London fact? Until 1916, cocaine and heroin were over-the-counter drugs available in many pharmacies and even in Harrods. Just imagine that!
7. London buses travel millions of miles a year
Every single year, London's buses travel 12,128 times the circumference of the Earth. Yes, you read it right: that equals 302 million miles! Think about that the next time you catch the 270 to Hammersmith.
8. The London Eye is huge
The London Eye is one of the most iconic attractions in London, but how big is it? Let's just say that if we unroll the London Eye, it would be more than 3.5 times the length of a football pitch.
9. Winnie-the-Pooh was a real bear in London Zoo
Did you know that Winnie-the-Pooh actually lived in London Zoo? Winnie was given to the zoo by a Canadian regiment called to fight in France during the First World War.
He lived in the London Zoo from 1914 to 1934, and the author A. A. Milne regularly went to visit Winnie with his son, Christopher Robin Milne. This is one of my favorite London facts that kids always seem to enjoy.
10. The Horse Guards clock has a black dot on it – why?
The clock on the Horse Guards palace was the main clock in the city until the construction of Big Ben. This clock, above the ceremonial entrance to Buckingham Palace, has a black dot over the number two. It marks the hour in which King Charles I was executed during the English Revolution.
11. Jerry Springer was born in the London Underground
Three million people use the London Underground every day, but only three people came into being in the tube. One of them is Jerry Springer, the famous U.S. talk show host. His mom was taking shelter inside the Underground during a bombing of the city by the Luftwaffe on 13 February 1944.
12. It is illegal to fly a kite in London
This is one for your London fact file, but did you know it's illegal to fly a kite in the city? It's sad, but true! They were prohibited by the Town Police Clauses Act back in 1847 and remain illegal until today.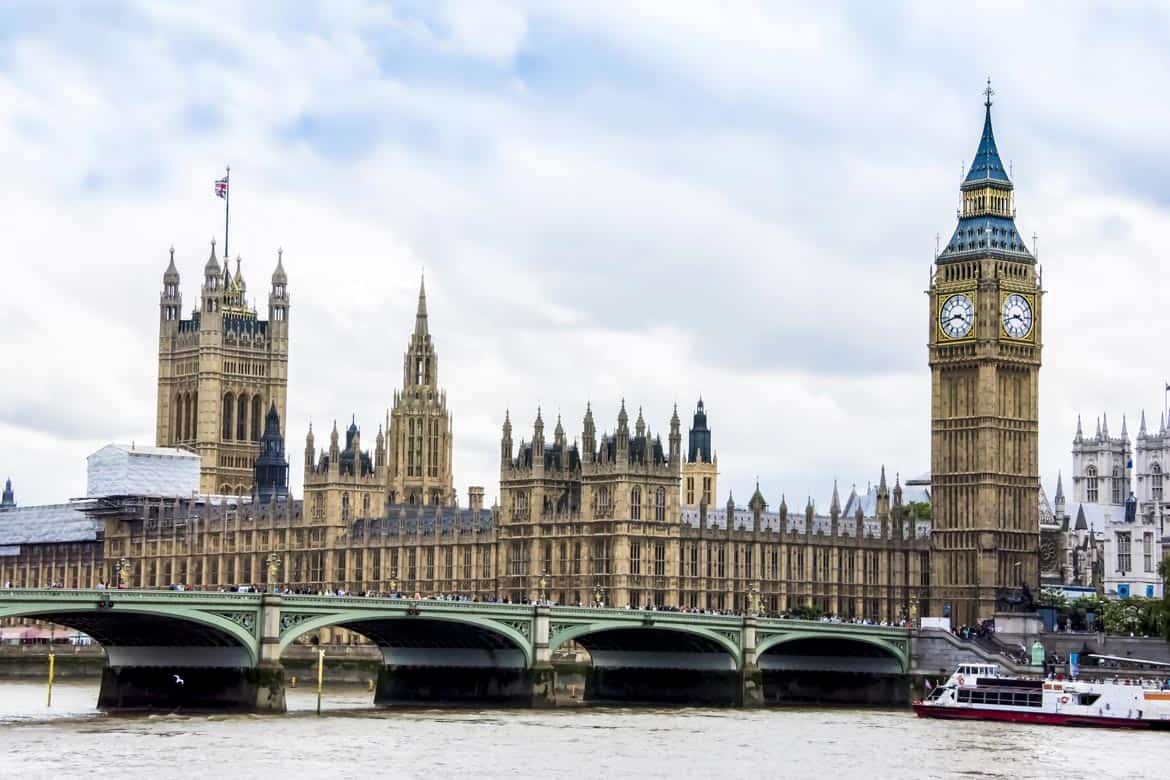 13. It is illegal to die in The Houses of Parliament
People inside The Houses of Parliament shouldn't work themselves too hard for it is often said that it's illegal to die in The Houses of Parliament.
This is because all the laws of the land are kept and made here and it's supposed to be neutral ground. (However, this appears to be a myth and has been disputed by The Houses of Parliament so take this one with a pinch of salt!)
14. London has the only right-hand-side road in Britain
One of the most famous hotels in London requires drivers to drive through their entrance on the wrong side of the road. In the UK, the only road that requires drivers to drive on the right-hand side of the road is in London at the Savoy Hotel. This is one of those London fun facts that you just have to see for yourself!
15. Over 300 languages are spoken in London
There are over eight million residents in London and they speak over 300 languages. These languages include Mandarin, Bengali, Cantonese, Hokkien, and Gujarati, making London one of the most diverse cities in the world.
16. Big Ben is the name of the bell, not the tower
If you just want to surprise your family and friends with a neat fact tell them this – the most famous landmark in London is actually meant to be called 'The Clock Tower', and 'Big Ben' is, in fact, the name of the bell.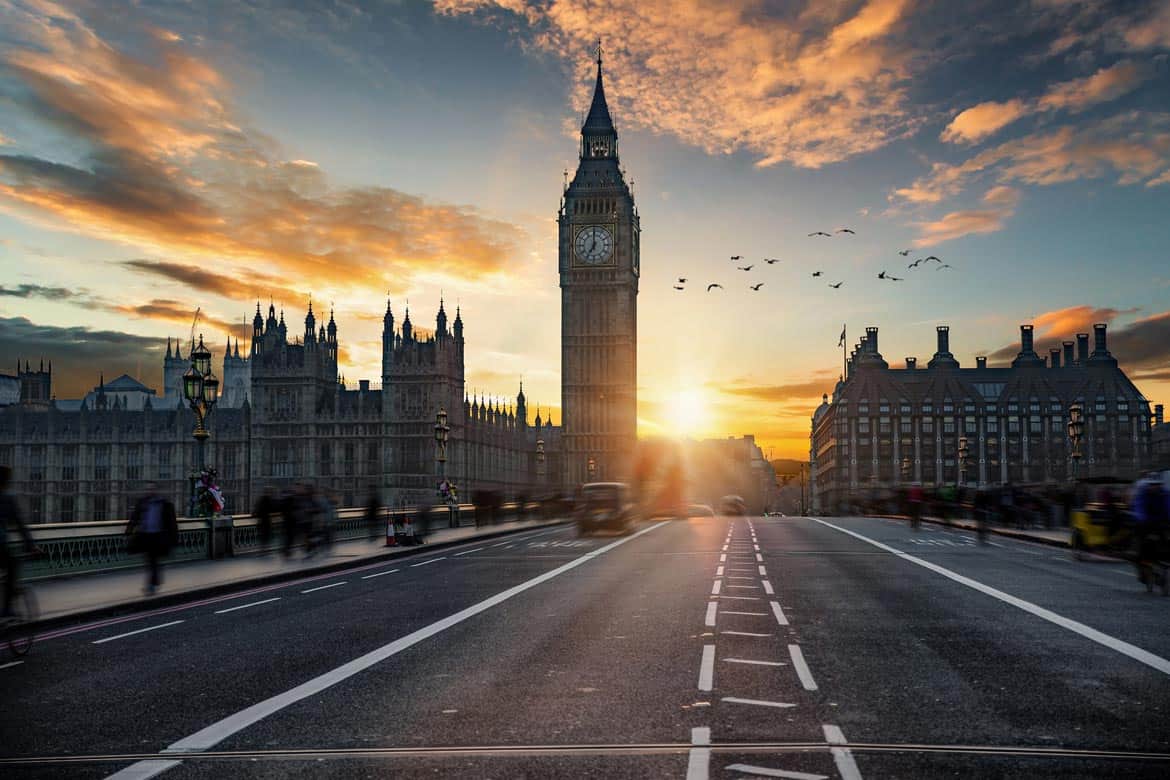 17. No one knows who Jack the Ripper was
Queen Victoria's doctor; Sir William Gull, Prince Albert, and Lewis Carroll have all been suspected by 'mystery solvers' to be Jack the Ripper, London's most famous serial killer. His identity was never actually discovered (which you'll find out for yourself if you do a Jack the Ripper tour in east London!)
18. Six ravens are kept in the Tower of London
Today at the Tower of London, six ravens are kept in the tower and remain there all the time all due to superstition. It is said if there are less than 6 ravens there then the city will fall. To make sure this doesn't happen, the ravens wings are clipped so they don't fly away!
19. London is home to the tiniest statue in the world
There used to be a mouse infestation in London (hey, it was a dirty place to live back in the day). One day two builders fell during the construction of The Monument because they were arguing over a missing sandwich, both blaming one another.
On Philpot Lane in London, there is a statue of two tiny mice eating cheese and it is dedicated to these two builders.
20. It's illegal to feed the pigeons
In 2003, London Mayor Ken Livingstone banned the selling of feed and feeding the pigeons near Trafalgar Square. This area used to be home to thousands of pigeons where tourists used to take pictures but thankfully there are less of them now.
21. There are over 170 museums in London
If you're a culture vulture then you'll be happy in London. The city is home to over 170 different museums such as the British Museum (my favourite), the Victoria & Albert museum, the Natural History museum to name but a few!
22. There are 1,000 bodies buried under Aldgate Station
One of the more gruesome and interesting facts about London is that there are roughly 1,000 bodies under the Aldgate Station. During the Great Plague in 1665/66, bodies were buried there in large numbers in mass graves. As I said, gruesome.
23. There is a time capsule under Victoria Embankment
In 1838, an early time capsule was buried under an Egyptian artifact known as Cleopatra's Needle. Some of these items included a copy of the Bible, a rupee, a map of London, a few daily newspapers, and photographs. This artifact and the many items are located on the Victoria Embankment.
24. You can always know when the Queen is home
You can see a flag called the Royal Standard being flown from buildings where the Queen is presently at. The Queen has many royal residences, but she still sometimes decides to stay in Buckingham Palace. When she is at home, you can see the royal flag on the flagpole.
25. A London restaurant sells over 100 varieties of cereal
I hope you like cereal because there is a Cereal Cafe in London. They serve cereals from all over the world and have over 100 varieties from which to choose. Now you know where you should go for breakfast!
26. There is no 221 Baker Street
Besides the home of the Prime Minister at 10 Downing Street, Conan Doyle's famous detective Sherlock Holmes's home is the most famous address in London. 221B Baker Street is where this pair of adventurers in London supposedly lived. Unfortunately for all you tourists, there is in fact no such house!
27. London is atop of a huge underground river network
Many rivers were directed into underground culverts in London due to the metropolis expanding. There were many tributaries, streams, small rivers, and even the Thames was built over.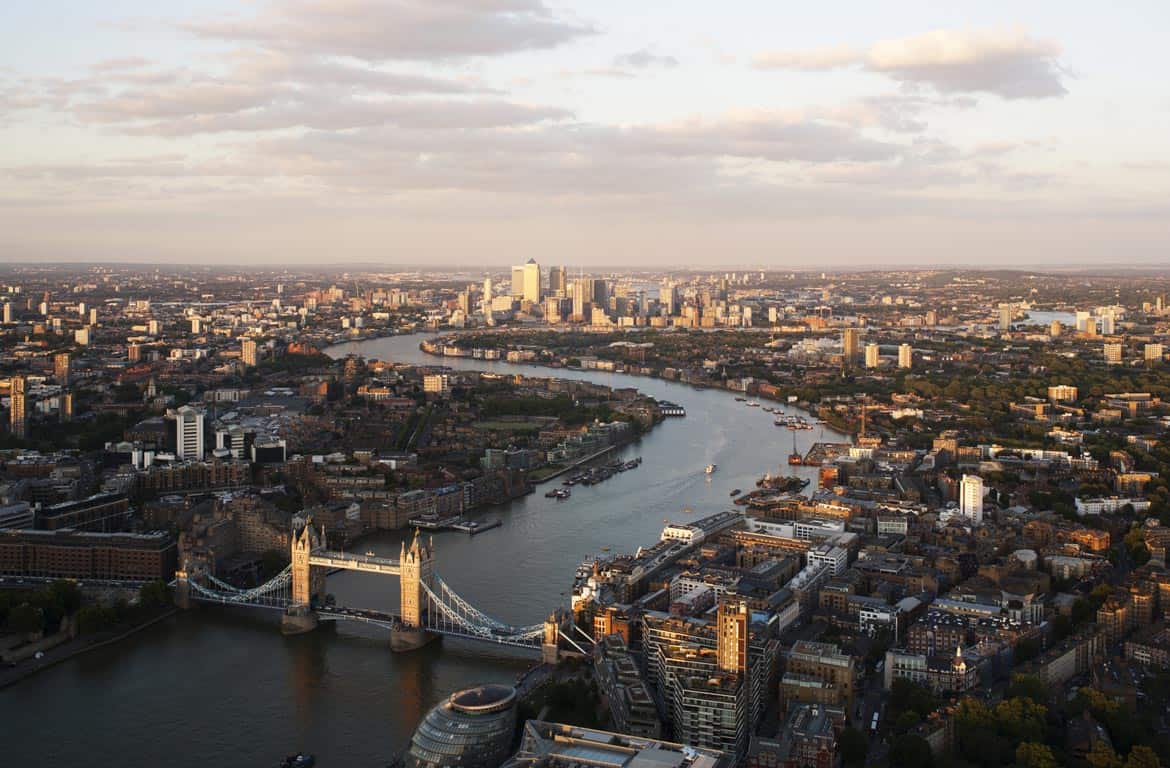 28. New Scotland Yard is built on top of an unsolved murder case
Another interesting fact about London is that in 1888, during the construction on New Scotland Yard, a woman's body with no head or limbs was found in the foundations.
The London police force could not figure out her identity nor how she came to be murdered. The police headquarters was then built on the site of the unsolved crime. This is definitely one of the most interesting facts about London!
29. Oslo delivers the Trafalgar Square Christmas tree each year
Every year in Trafalgar Square, the people of Oslo, Norway, proudly present London with a Christmas tree to show their gratitude to the people of England for their alliance in World War II.
30. The Duke of Wellington lived at Number 1, London
One of the best-preserved examples of an 18th-century English aristocratic house in town is at the address 'Number 1, London'.
It was once the home of the 1st Duke of Wellington and is a Grade I listed Georgian building. Also known as Apsley House, it is open to tourist and visitors to give them a sneak peek at what it was like in the 18th century.
---
Who wants more fun facts?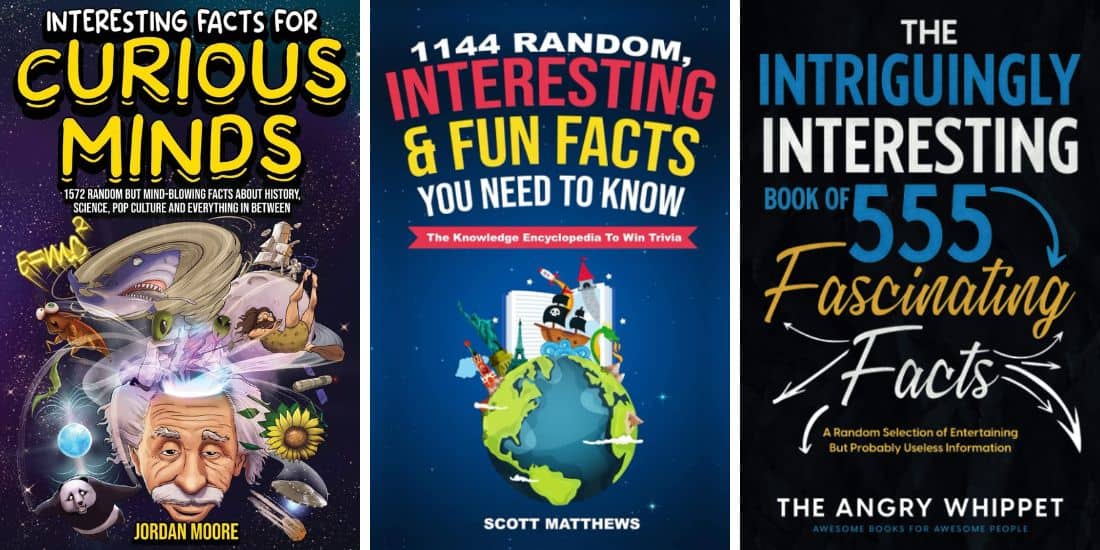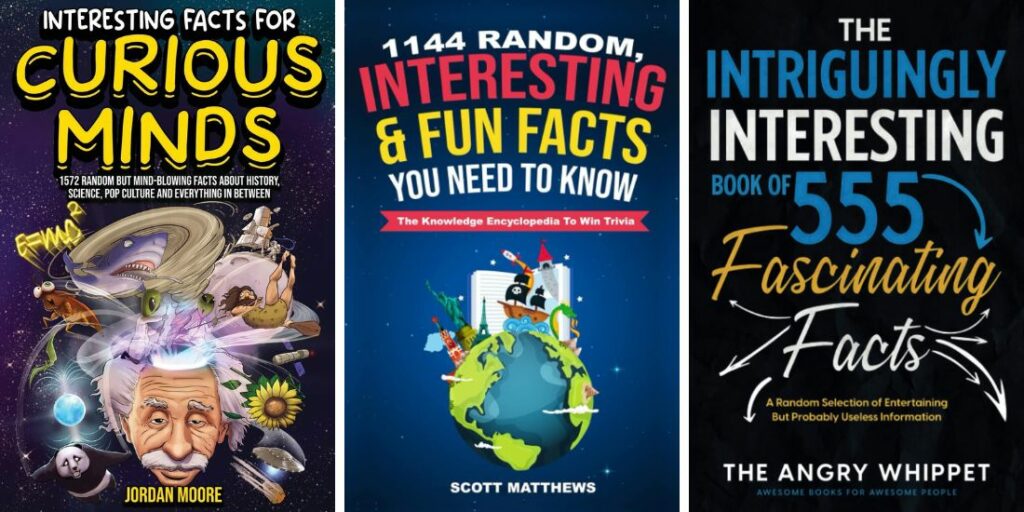 If you're looking for some recommendations, these are a few of our favorite fact books to buy. We use these when planning fun trivia nights with family and friends!
---
So there you have it, those are all of my interesting facts about London!
Have you got any fun London facts that I've missed out? If so, I'd love to know about them in the comments below and I'll add them to this list!