Put on your favorite green shirt and get ready for these fun facts about Dublin. It's so much more than the capital of Ireland, you might be surprised!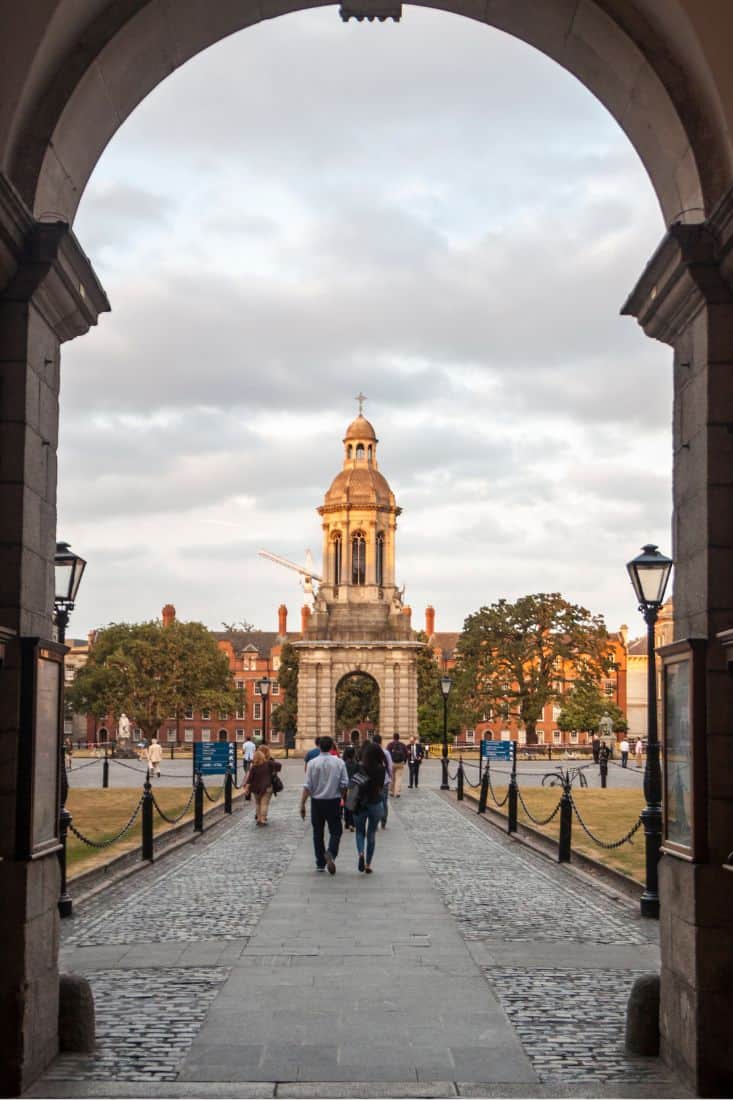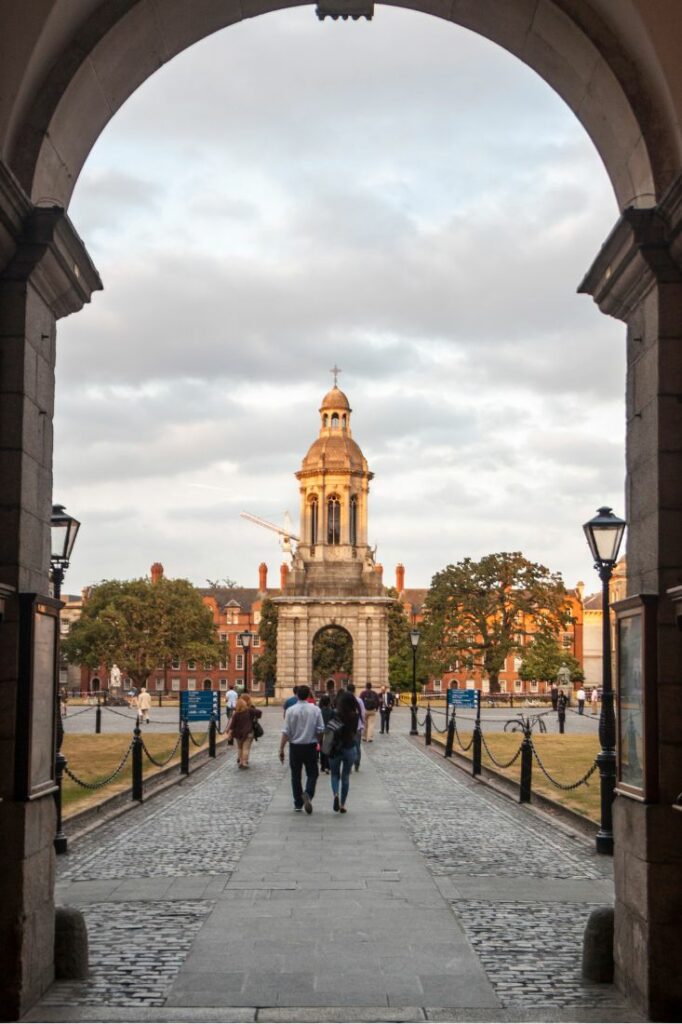 Top o' the mornin' to ya.
I love the Irish, you love the Irish, we all love the Irish. They are such a beloved country all over the world, but how much do we really know about the Irish?
Well, we're about to find out a little bit more in these fun facts about Dublin, the capital of Ireland. Don't worry, you're bound to come across one or two things that will really surprise you here.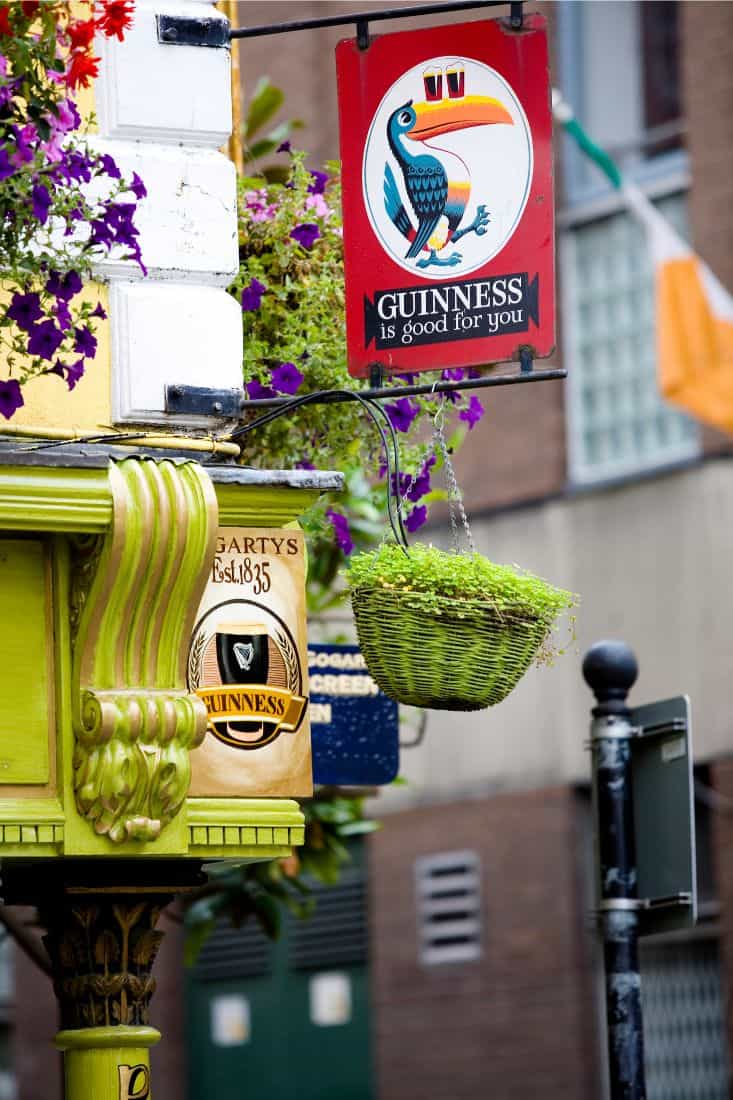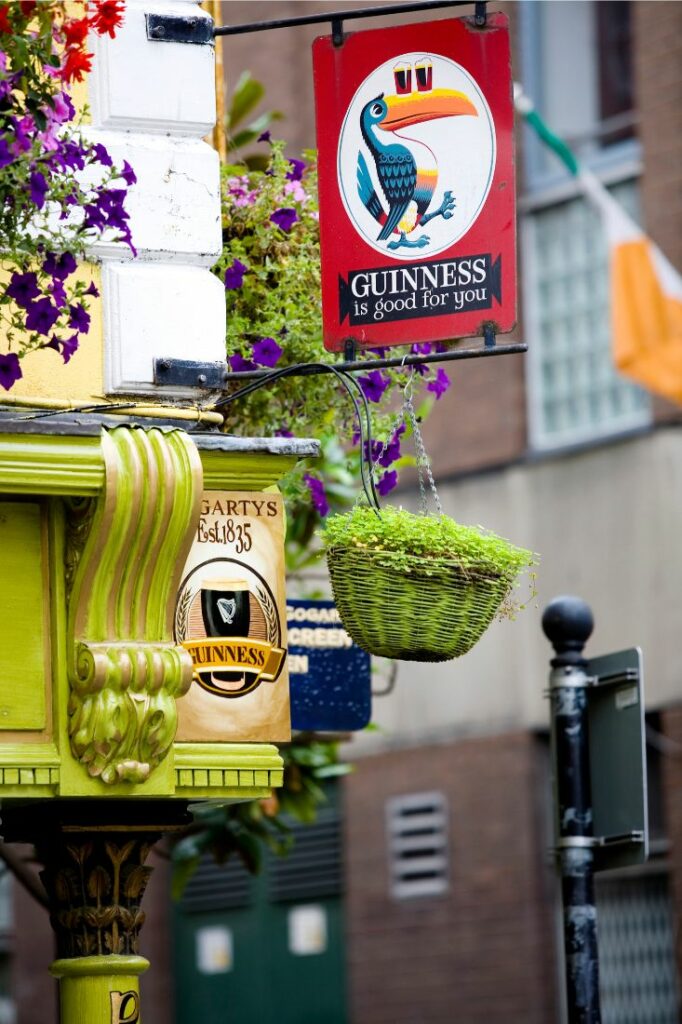 Many famous people throughout history called Dublin home. Singers like U2. Writers like Oscar Wilde and Bram Stoker. And actors like Colin Farrell.
It's also no surprise that many of our Dublin facts revolve around alcohol. Beer and Guinness in particular. Did you know that the Guinness brewery started the Guinness Book of World Records as a marketing scheme?
Also, there is no shortage of places to grab a Guinness in Dublin. You will find about 700 pubs in Dublin. Considering how small the city is, that's an astonishing number of pubs!
So go ahead, grab a pint of black and get ready to learn all about Dublin with these amazing facts.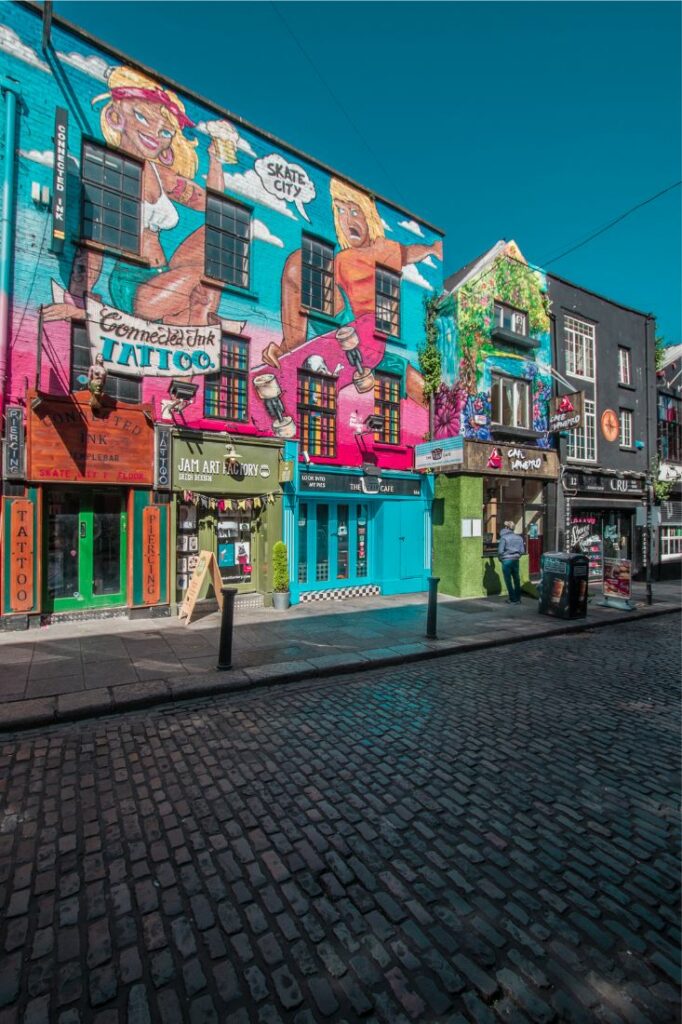 ---
19 Fun Facts About Dublin
1. Vikings settled the city
Dublin has been around for a long time. In fact, it was the Vikings that established the city in the 800s. Originally, it was the "Norse Kingdome of Dublin."
The city remained an important hub for Viking exploration and expansion for hundreds of years after.
2. Dublin is crowded
While Dublin County is relatively small, only two counties in the country are smaller, it is the most populated. Around 20% of the entire population of Ireland lives in the county.
Dublin itself is home to about 1.3 million people, while about 6.3 million people live in Ireland.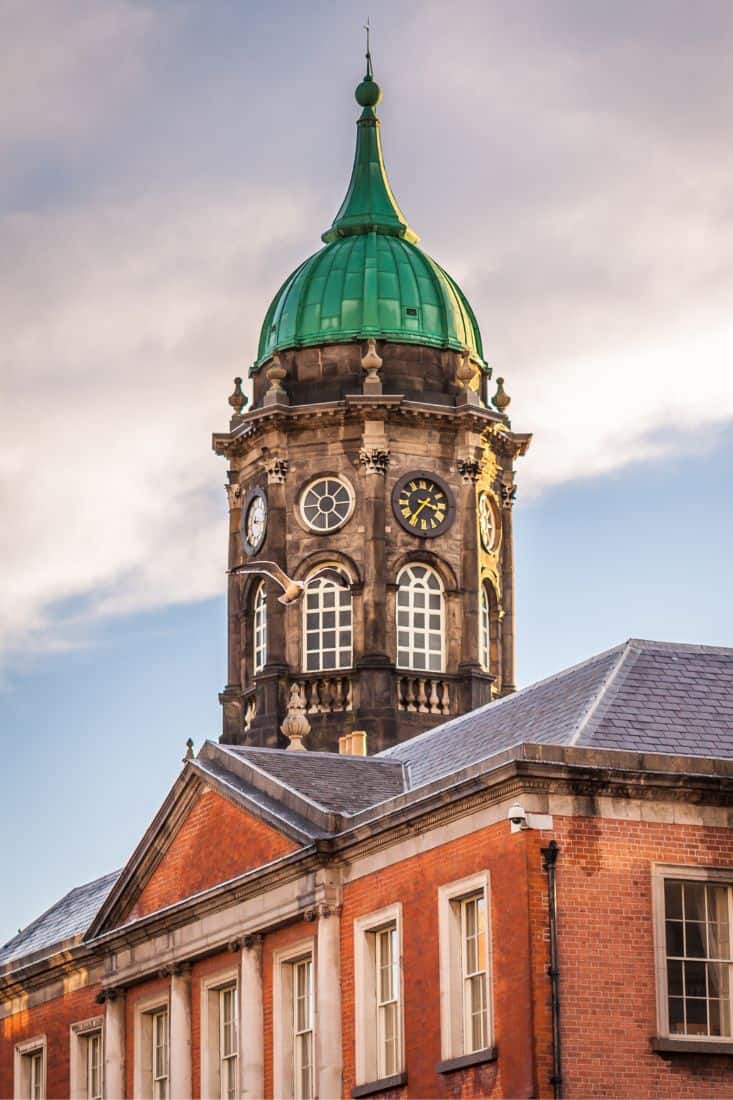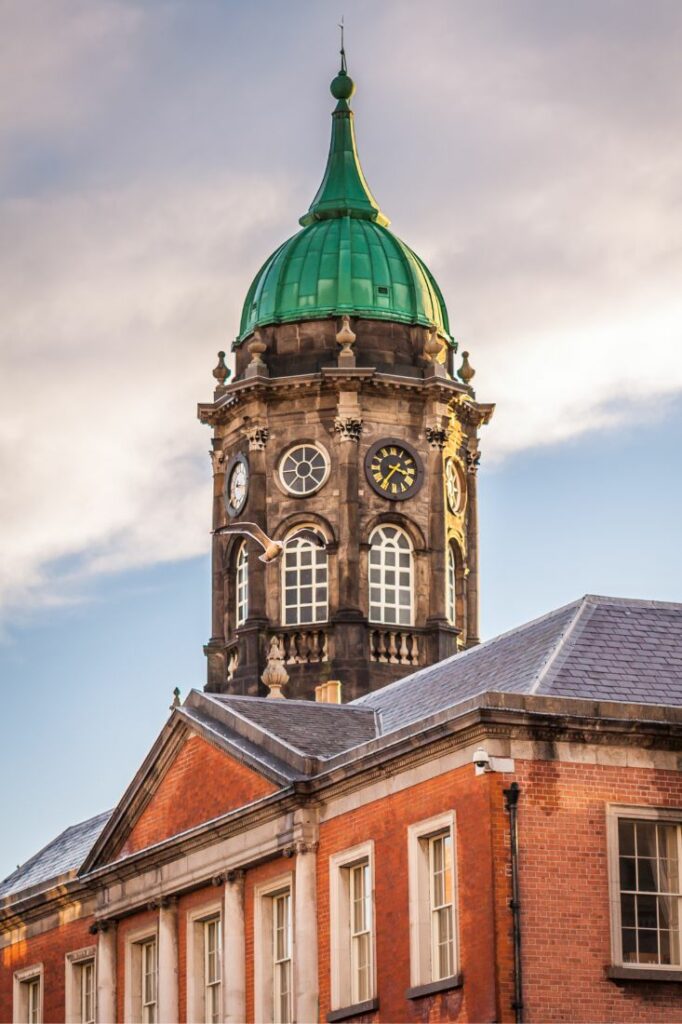 3. It comes from Black Pool
The name Dublin, or Dubh Linn in Old Irish Gaelic, literally means "Black Pool." This name comes from the large, dark-colored lake the Vikings used to moor their trade ships. The River Liffey connects to the lake.
4. Some famous people call Dublin home
Many famous people throughout history have been born in Ireland. In particular, the literary world owes a huge thank you to Dublin. In particular, James Joyce, Oscar Wilde, Bram Stoker, and George Bernard Shaw.
When it comes to musical talent, U2, The Dubliners, and The Script call this great city home.
Both Brian O'Driscoll and Conor McGregor represent athletes while Colin Farrell is a famous actor from Dublin.
5. Dublin, or Belfast
If you were to say Dublin is the capital of Ireland, you would be right, but only partially. Belfast is also the capital of Ireland.

Today, the Emerald Isle is divided into Northern and Southern Ireland, with Belfast and Dublin as their capitals, respectively.
This all gets confusing when you know London is the capital of England, and Northern Ireland is part of the United Kingdom.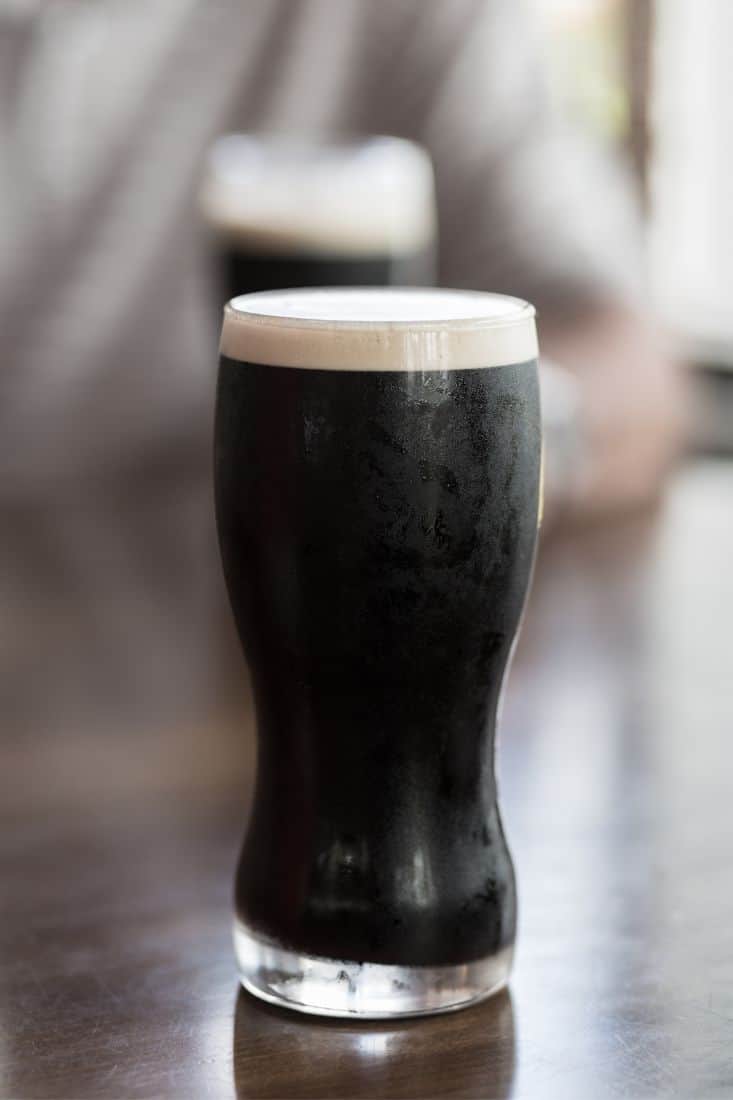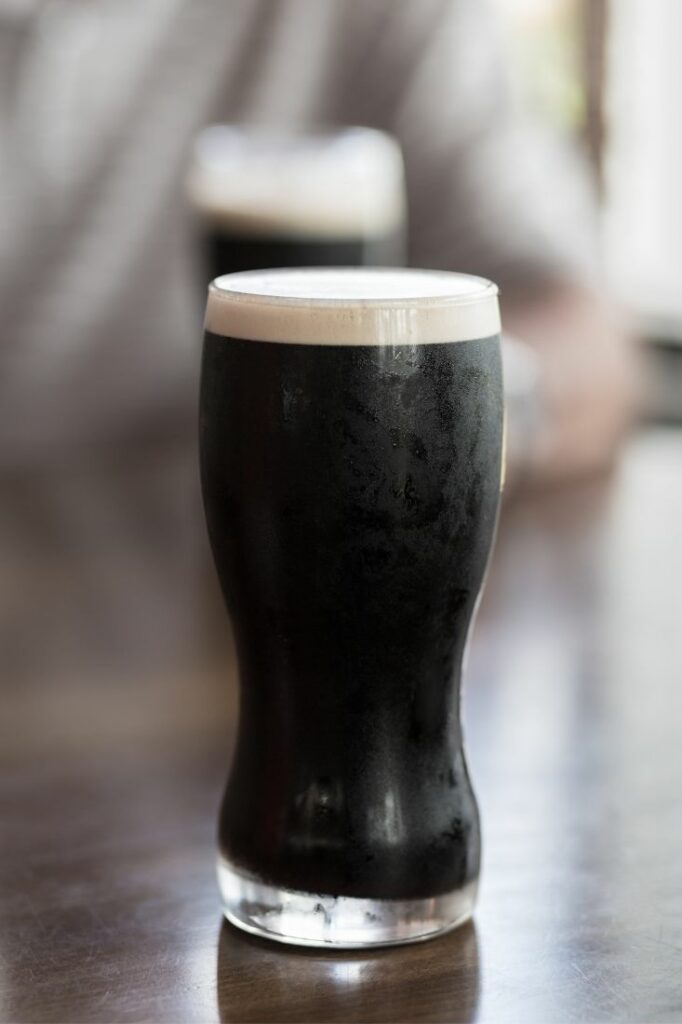 6. Dublin is home to Guinness
Guinness needs no introduction. It's safe to say this beer is one of the most famous in the world, if not the most famous. And Guinness claims Dublin as its home.
Arthur Guinness created the beer in 1759 at St. James Gate. Guinness is still produced there today. Keep this fact about Guinness in mind if you visit, and be sure to check out the Guinness Storehouse.
Another fun fact about Dublin… Guinness has a 9,000-year lease with an annual payment of just £45. Now that's what we call cheap rent!
7. And people love Guinness
As we just mentioned, Guinness is one of the most popular beers in the world. In fact, more than 10 million pints of Guinness are consumed daily worldwide! And now we want a pint ourselves…
8. Another Guinness calls Dublin home, too
The Guinness Book of World Records doesn't just share a name with the brewery. The entire idea was thought up by the brewery's managing director in the 1950s.
After being unable to prove a hunting conquest, Sr Hugh Beaver came up with an idea. The idea was to provide pub-goers with a record book that would settle debates and bar bets. The brewery also wanted to generate publicity.
So, The Guinness Book of World Records debuted in 1955. And the rest, as they say, is history.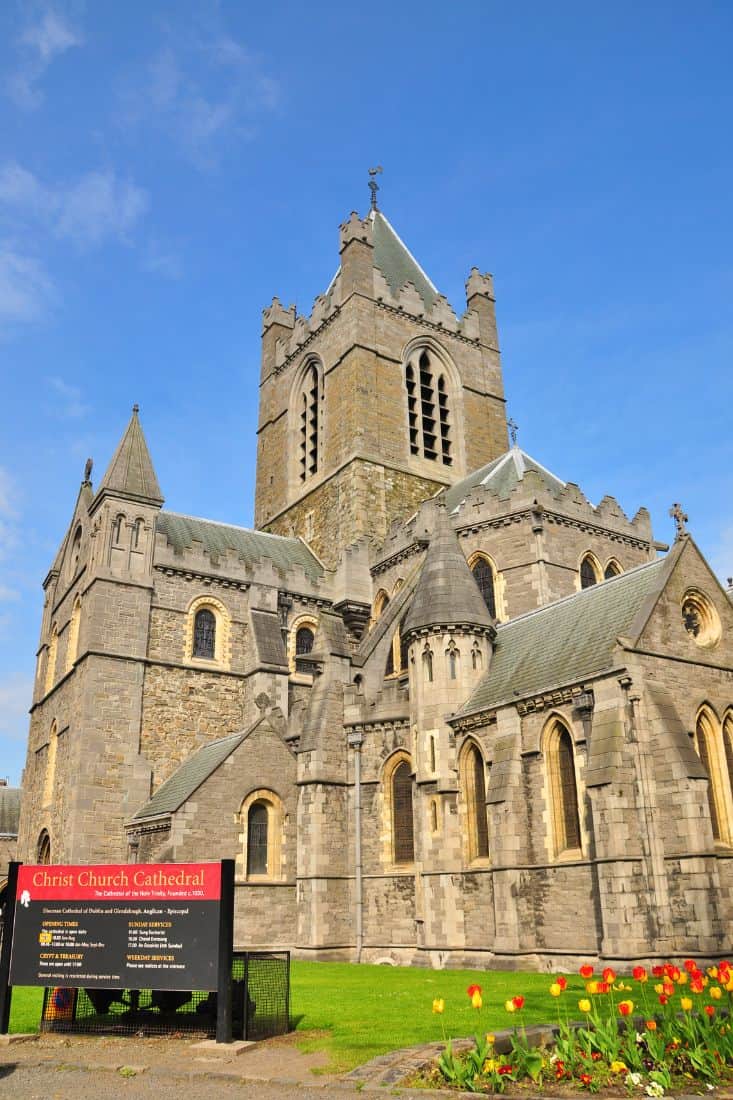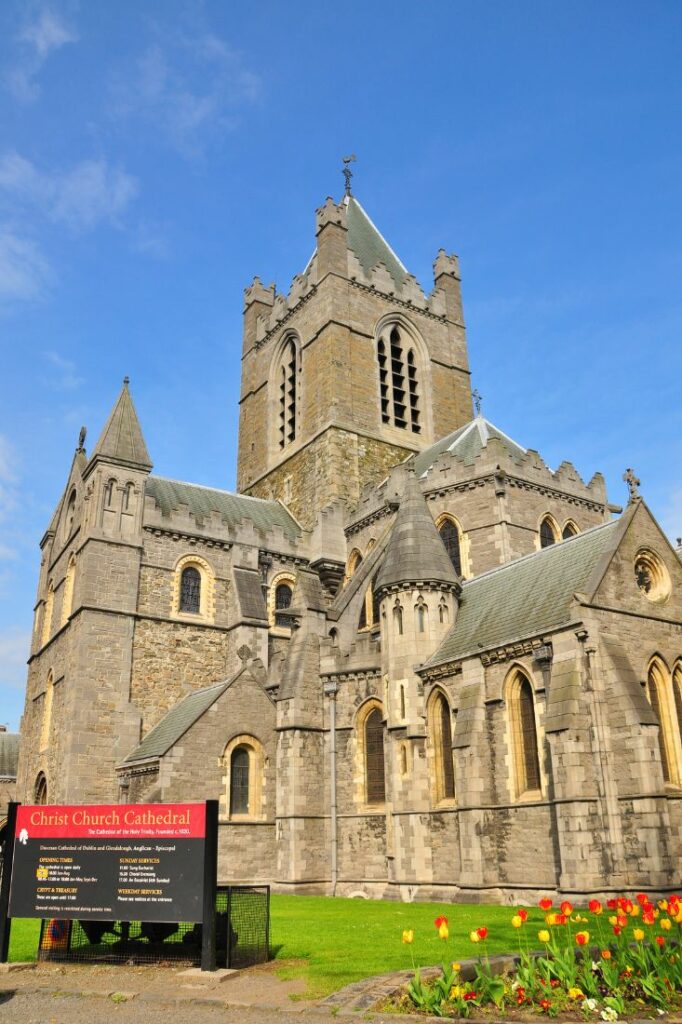 9. There are no Catholic churches there
Ireland is a very Catholic country. The history goes all the way back to Saint Patrick, who just happens to be the patron saint of the country. Saint Patrick famously brought Catholicism to the island.
However, after the Protestant Reformation and the bloody history that followed, English sovereigns turned all of the Catholic churches into Protestant ones. Even though Ireland is independent, none were converted back.
10. O'Connell Bridge is unique
O'Connell Bridge is part of O'Connell Street. It is a main passageway for locals to cross the Liffey. O'Connell Street is one of the craziest streets in Europe, measuring just over 160 feet wide, or 49 meters. The unique thing about this bridge is that it's the only one in Europe that hasn't been altered.
The bridge was originally wood in 1801. Then, in 1863, it was rebuilt into what it is today. Since then, it hasn't been lengthened or widened.
11. It's easy to go out for a drink
It's not really a secret that the Irish love a good drink. It is, after all, home to Guinness.
And locals have no problem finding an establishment to grab a drink with friends. In fact, there are nearly 700 pubs throughout the city and county. The main area for pubs, though, is the Temple Bar area of Dublin in the city centre.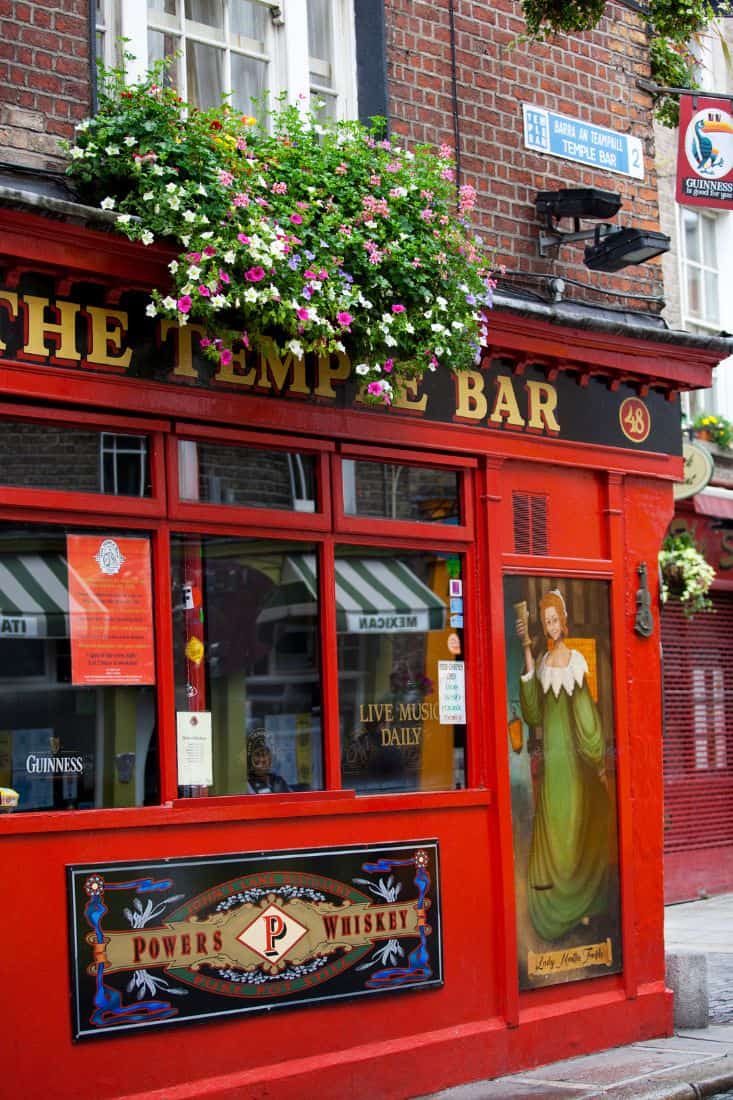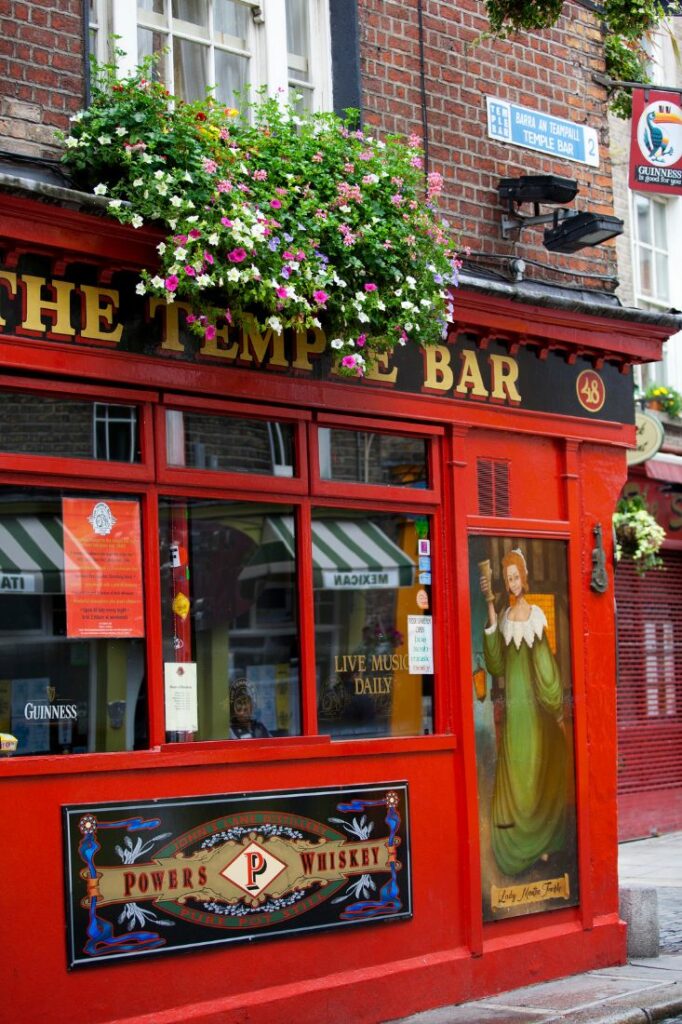 12. And people have been going out for drinks for a LONG time
While there are literally hundreds of pubs in Dublin, some are older than others. The Brazen Head, the oldest of them all, was established in 1168. This historical bar is a favorite for locals and visitors alike.
Be sure to remember this Dublin fact if you ever visit and stop in for a pint. And we recommend you do!
13. The Silicon Valley of Europe
In the last few decades, Dublin has taken off as a technological hub. All of the major tech companies, including Google, Facebook, and Etsy, have their European operations in Dublin.
14. St. Stephen's Green used to be much darker
Today, St. Stephen's Green is a beautiful park in the heart of Dublin. It is always on the list of things to do and see in the city. But this hasn't always been so.
Before the mid-1600s, this area was a marshy area known for public executions. Quite a few witches were burned there, as well. This is definitely one of our favorite fun facts about Dublin!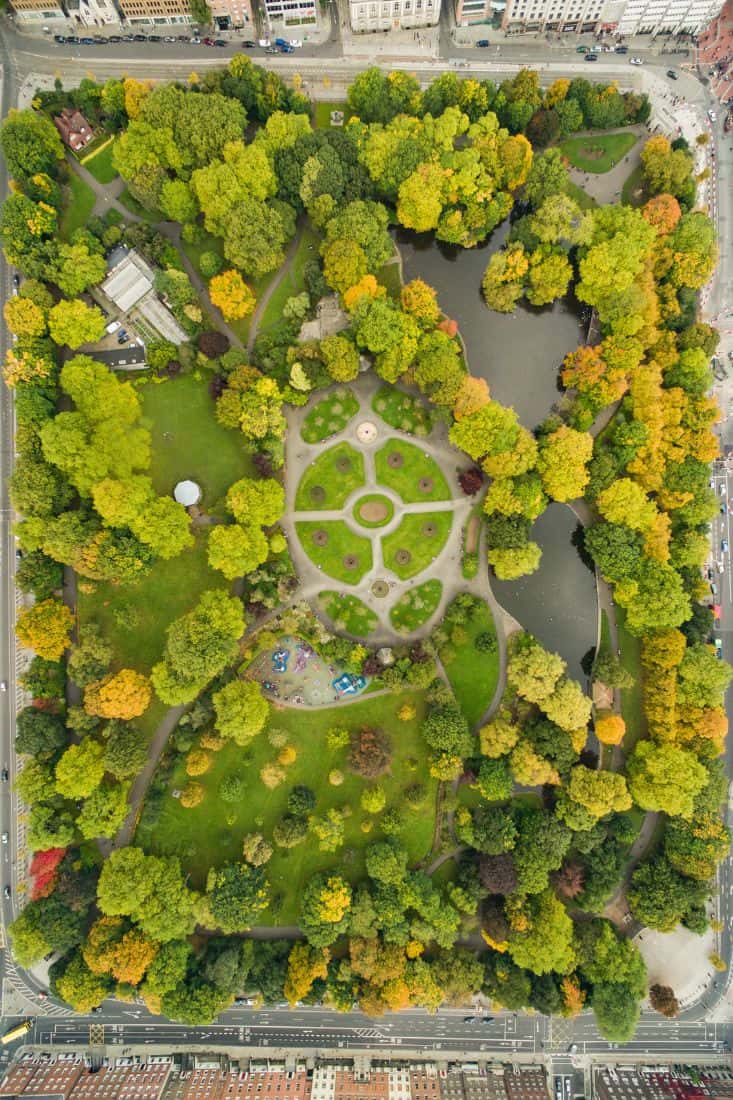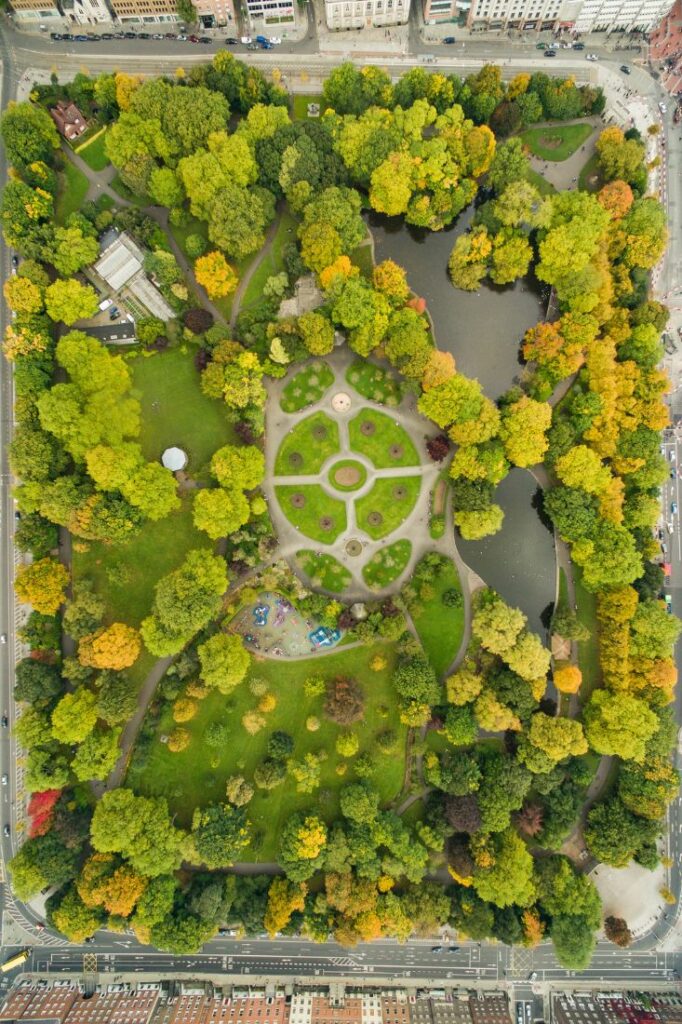 15. Other dark secrets
Known as Foley Street in Dublin today, the area has a sinister history. The area was known as Monto, after Montgomery Street. And prior to the early 1900s, was the largest "red light district" in the British Islands.
Legend has it that the Prince of Wales, later King Edward VII, lost his virginity in Monto. This surprising Dublin fact is brought to you by the world's oldest profession.
16. MGM has a history in Dublin
MGM, or Metro-Goldwyn-Mayer, is famous worldwide. And one of the most recognizable symbols of the company is the roaring lion.
The first MGM lion, however, was born at the Dublin Zoo in 1919. "Slats" became the face of the company and actually starred in several films in the mid-1920s.
17. City of Rivers?
While not an official nickname, we think it should be. Dublin is home to more than 130 rivers. And that's just the named ones! There are many more unnamed you will likely come across as you wander the city.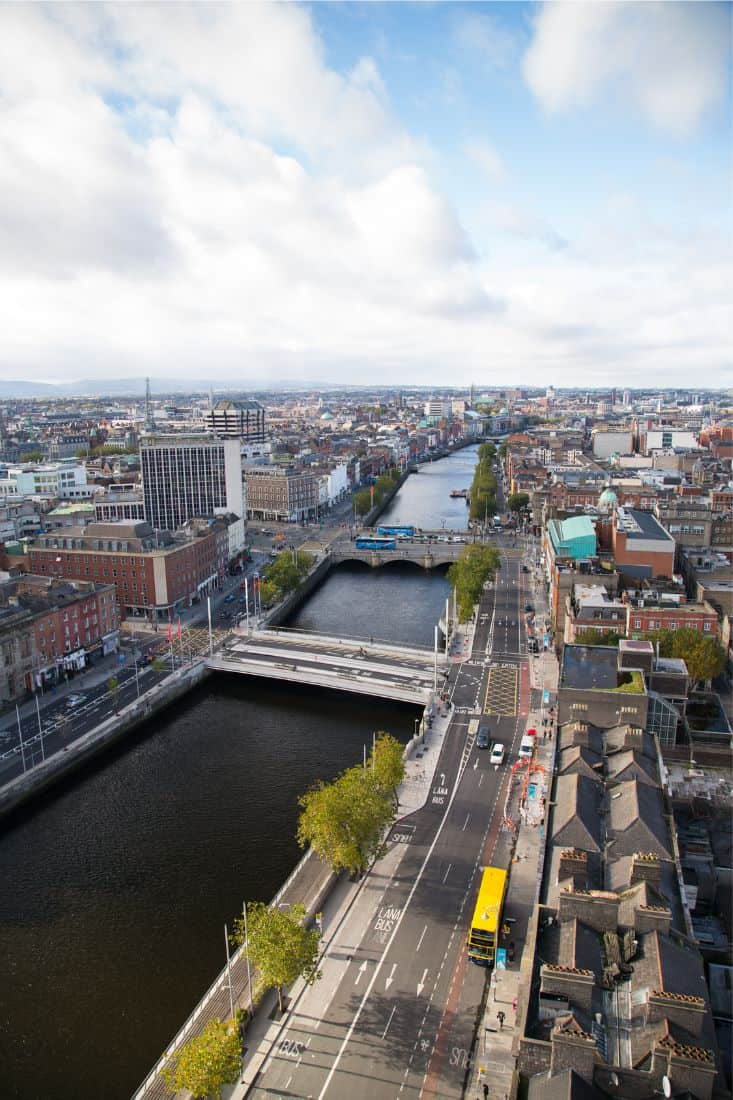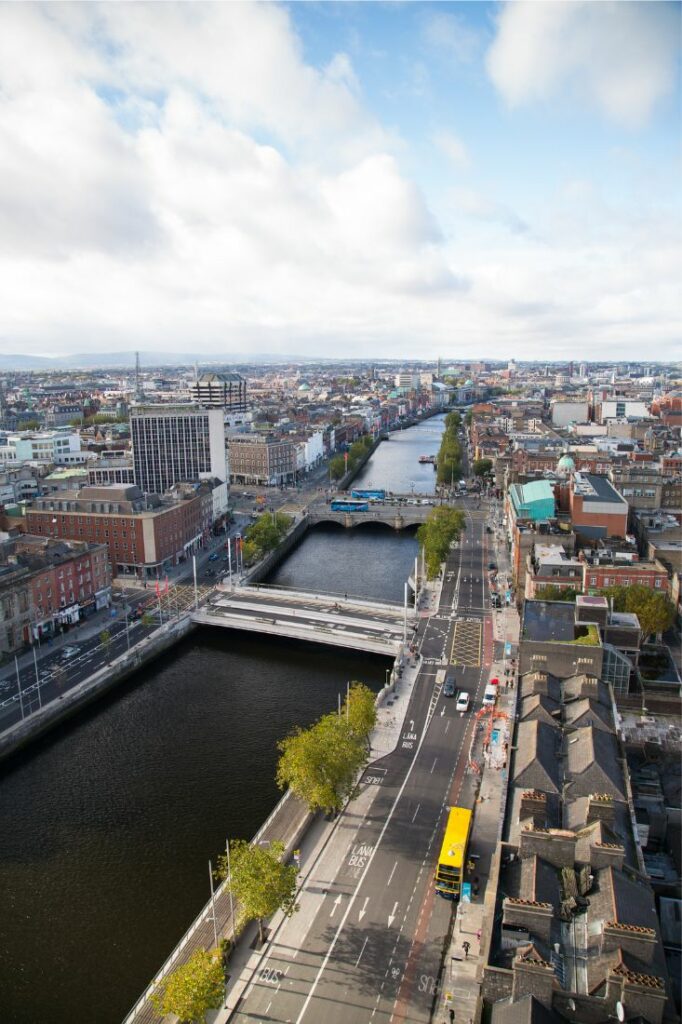 18. Dublin is the final resting place of Saint Valentine
The world knows Saint Valentine as the patron saint of lovers. But outside of cupid and love notes, this saint lived an incredibly interesting life.
While Saint Valentine was born and died in Italy, he was actually buried in Ireland. You can find relics of the saint in Whitefriar Street Church in Dublin.
19. It's quite progressive
King John of England built Dublin Castle in the 1200s. And when it came time to build the Great Hall, he spared no expense.
At the time, glass was incredibly expensive. But it wasn't too much for the king. This building was the first in Ireland to have glass windows.
---
Who wants more fun facts?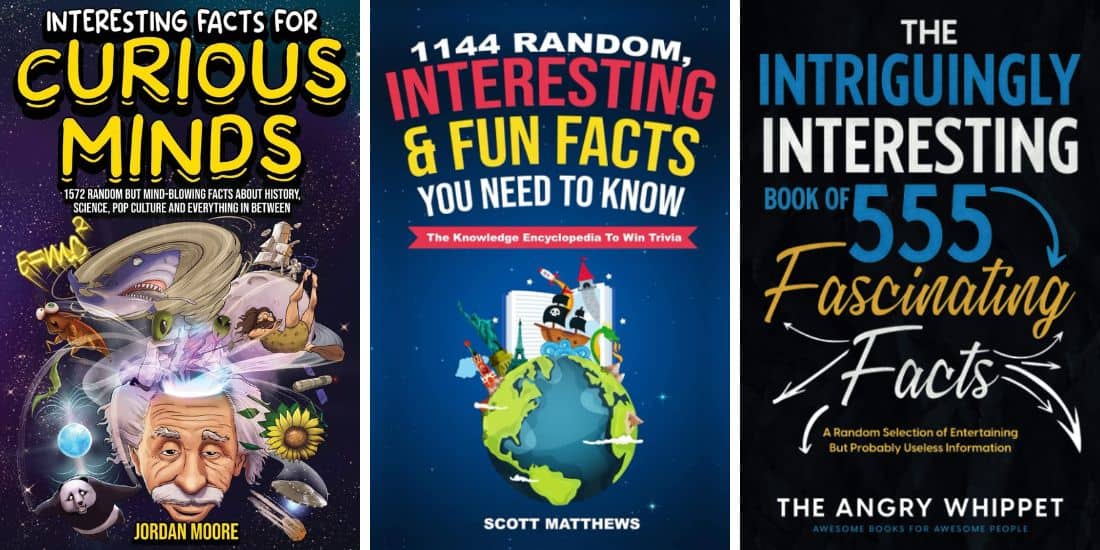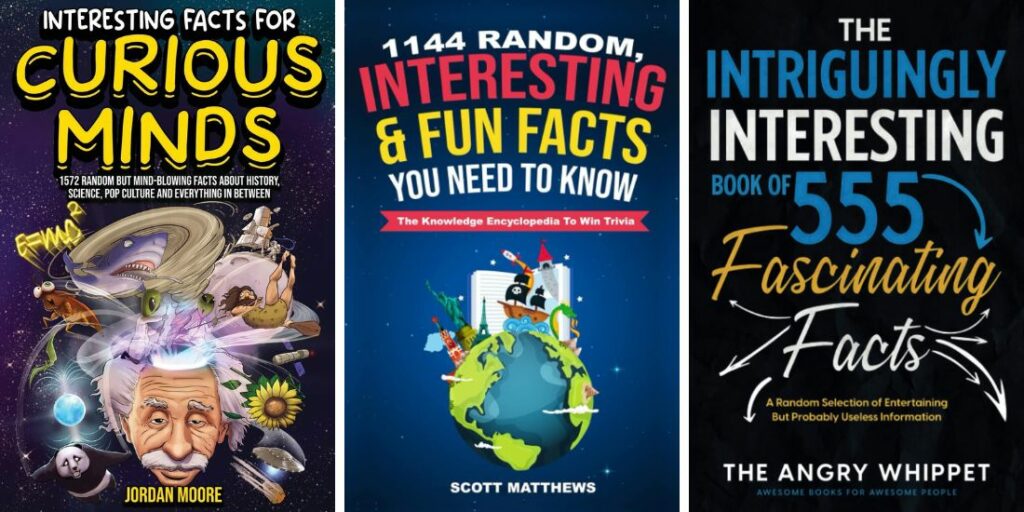 If you're looking for some recommendations, these are a few of our favorite fact books to buy. We use these when planning fun trivia nights with family and friends!
---
We really hope you enjoyed all our fun facts about Dublin! Did you learn something new?

If there's any we missed, you can let us know in the comments below and we'll add them to this article!