Trick or treat! Everyone's favorite spooky holiday is here to give us a fright! Keep reading to uncover all the freaky and fun facts about Halloween!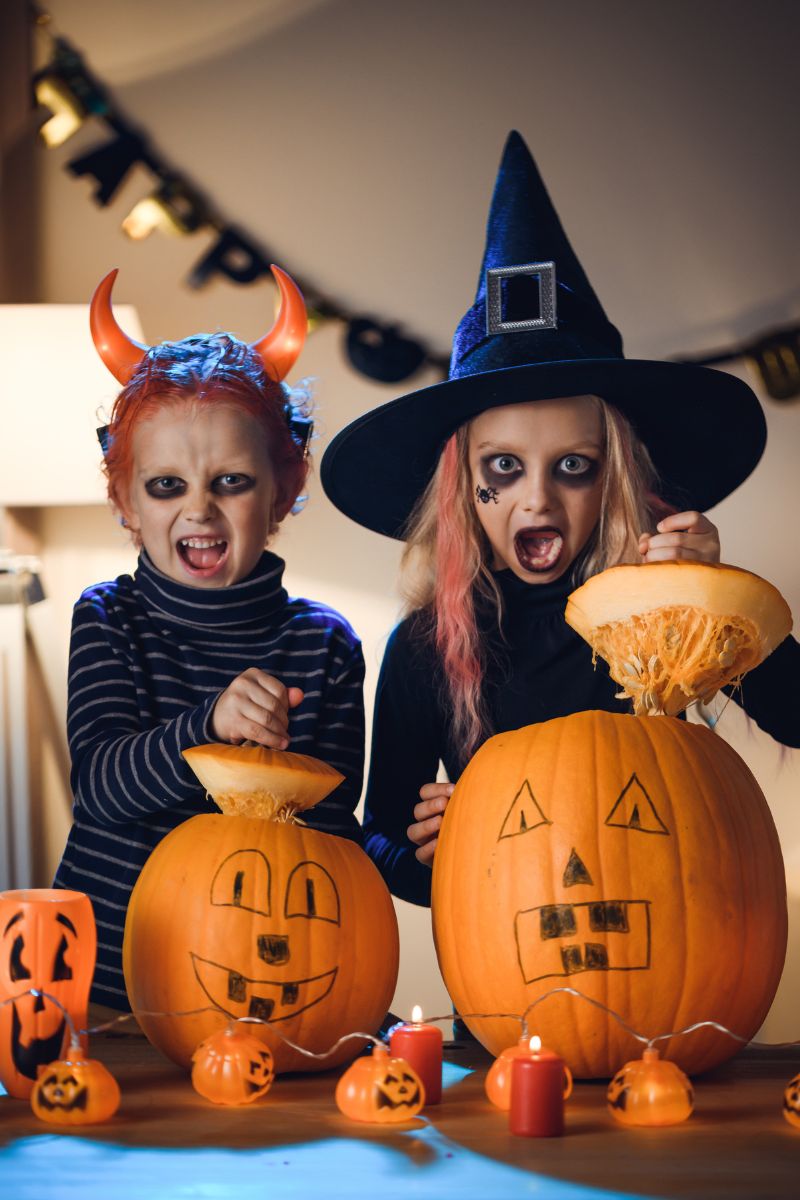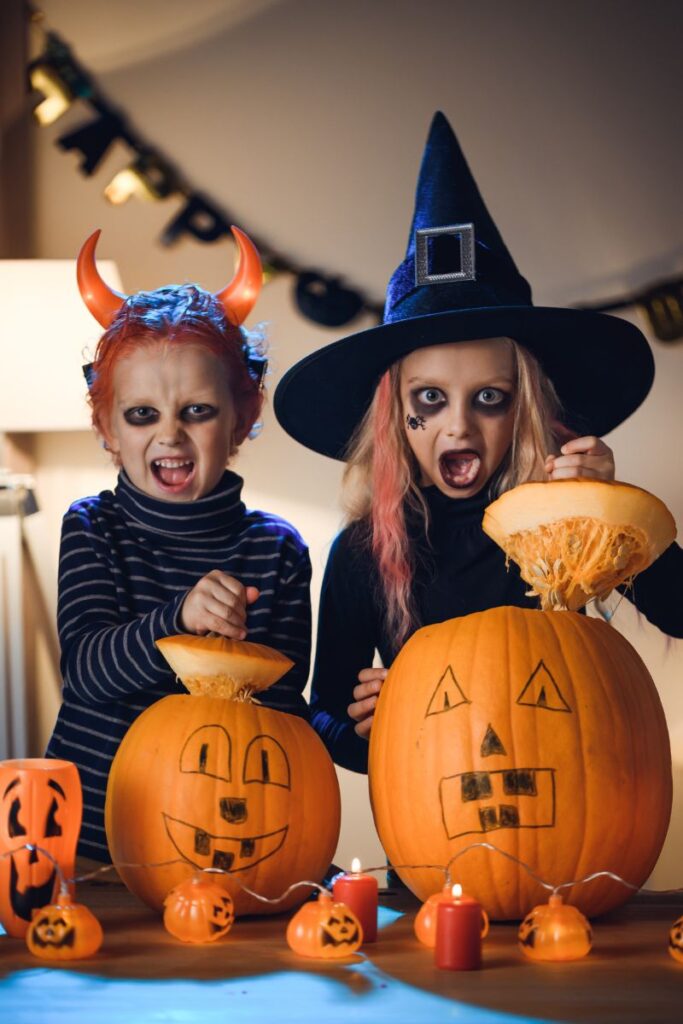 It's time for our favorite holiday of the fall season, Halloween! Is there a more free-spirited and fun day of the year than October 31st?
Halloween is a long lasting tradition that encourages play, mischief, and celebration. Kids and adults alike love to dress up and go a little wild (often us adults more than the kids, right?)
So go put on your best orange and black, your cat ears or your witches hat, and prepare for some fun facts about Halloween that will really amaze you!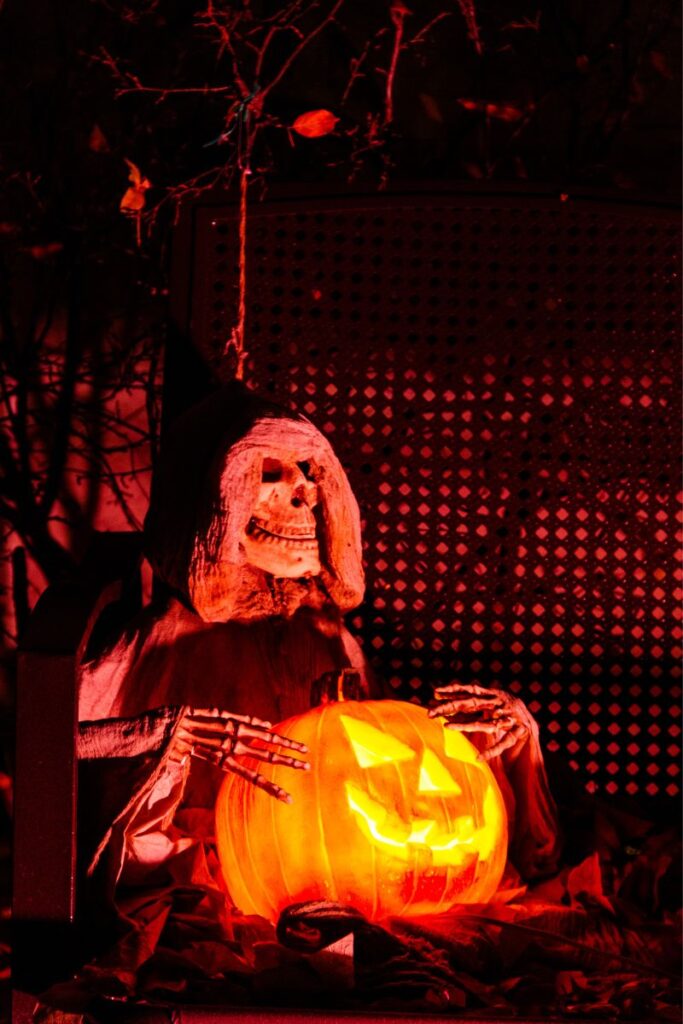 What do you dress up as for Halloween? Are you a goblin or ghost aiming to scare others? Or are you into aspirational costumes like a queen or a cowboy?
Whatever it is you decide to be, isn't it nice to escape reality for a day? We're even dressing up our dogs and cats to get them in on the action these days too!
From trick or treating history, to the most popular candy, to the death of a famous magician, we have all the Halloween facts you've been looking for. Plus, a lot of pumpkins!
There might even be a few spooky facts along the way that you can use in your next ghost story around the bonfire. Get your pumpkin spiced latte ready, it's time to dive into Halloween like never before!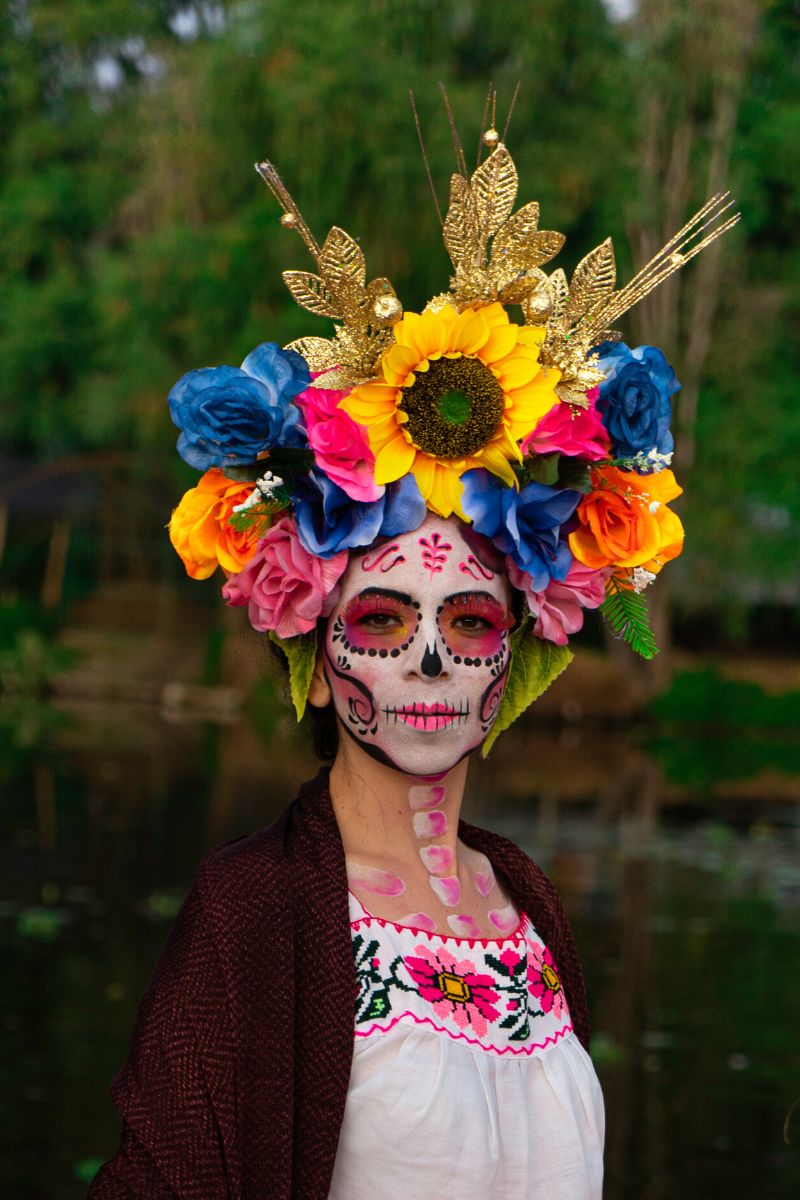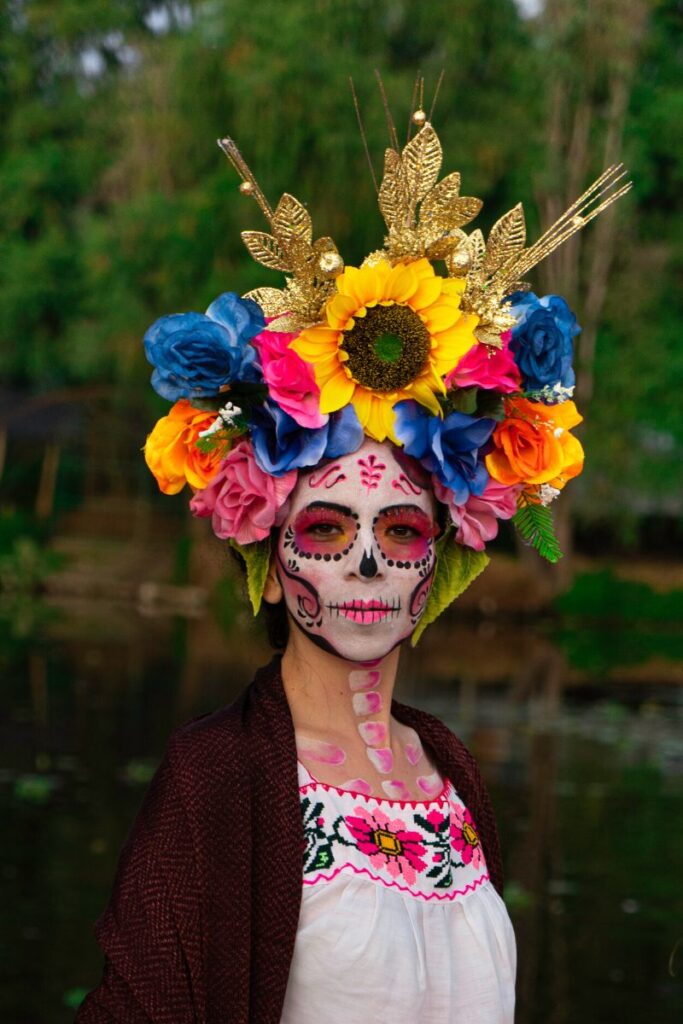 ---
23 Fun Facts About Halloween
1. Changing Halloween fashion
Costume choices have changed drastically in the past 100 years. In the 1920s, clowns were the most popular.
Then it was Spiderman and Charlie Brown in the 1960s. Ghostface and Power Rangers in the 1990s. The most popular last year? A certified classic: a witch!
2. The Origins of Halloween
No one can really nail down the exact origins of Halloween, but there are a few intriguing theories. During the ancient festival of Samhain, the Celts disguised themselves as demons and spirits to stay safe.
In the Roman harvest festival of Pomona, bobbing for apples was first introduced. It was in America, however, when Halloween became a commercialized holiday. All about the $$$.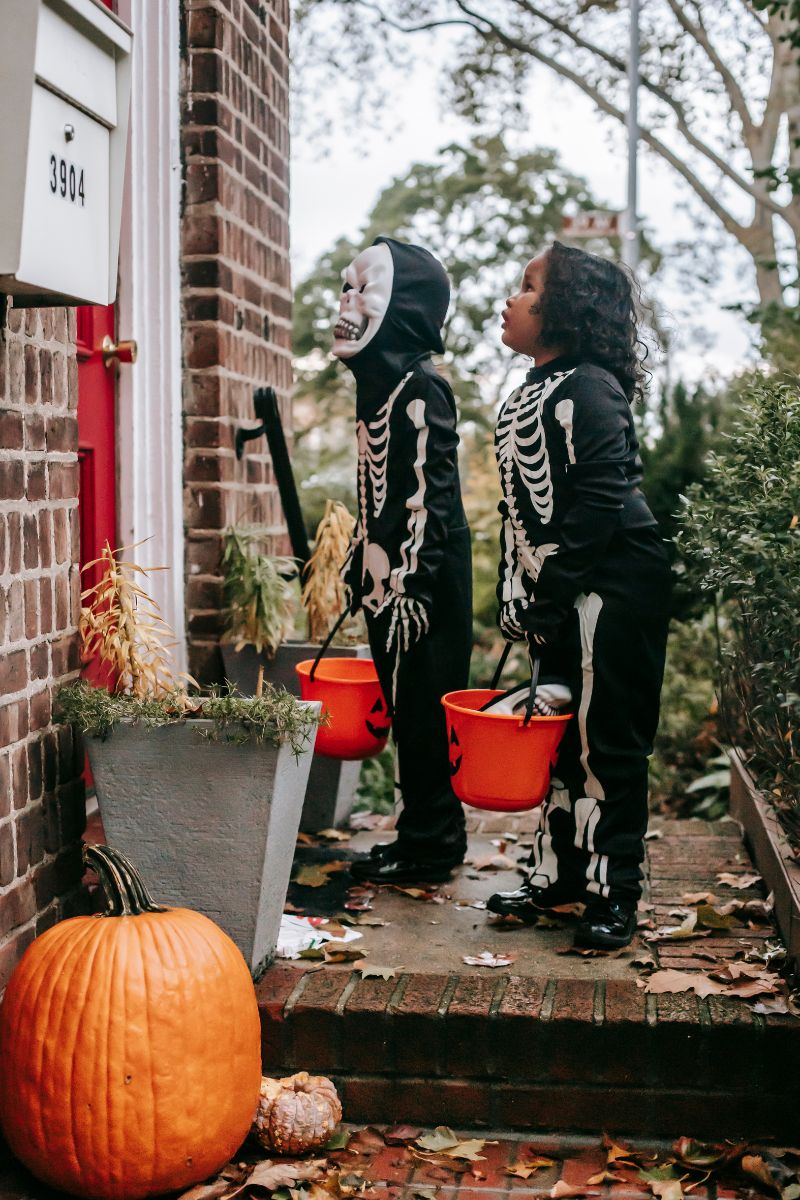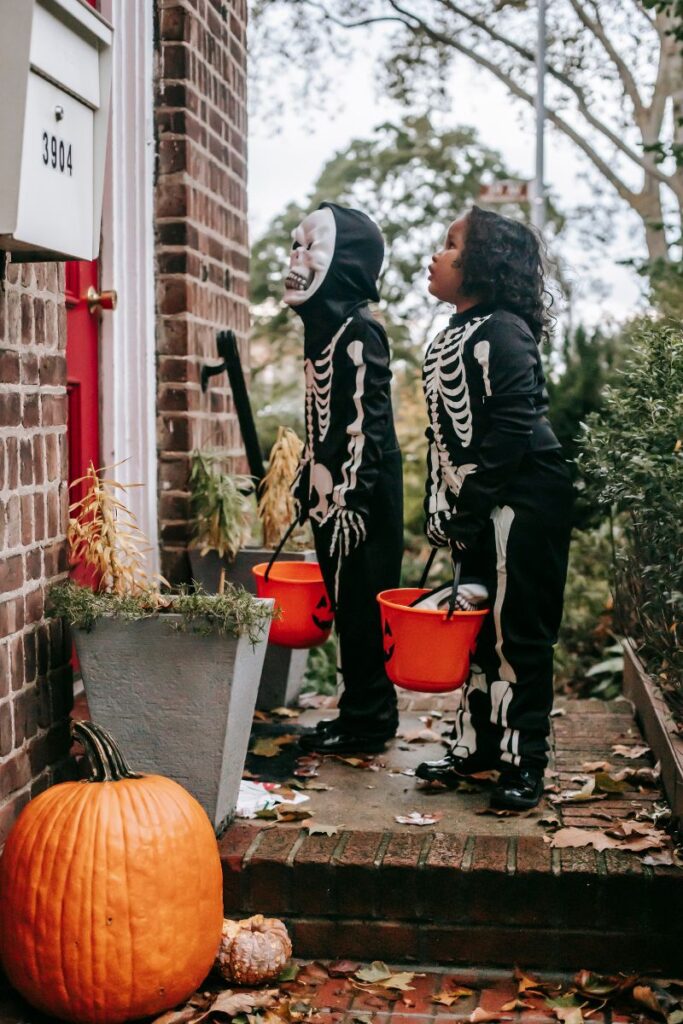 3. Trick or treat?
It was the Celts who probably invented the first trick or treating as well! During Samhain, to celebrate the end of the year, they would leave treats and food on the doorstep to placate roaming spirits.
But when do the tricks come into play? The tricks are our favorite!
4. The economy of Halloween
The Halloween season is a huge money maker. In 2021 alone Halloween generated $10.2 billion.
$3.3 billion in costume sales. $3.5 billion in candy sales. $3.4 billion on pumpkins and decorations. What are you spending your budget on this Halloween?
5. The great pumpkin feast
This is one of the coolest fun facts about Halloween: moose love pumpkins! In fact, in Alaska the moose emerge from the forest on Halloween night to eat the jack-o-lanterns off people's front steps. We hope they don't eat the candles as well!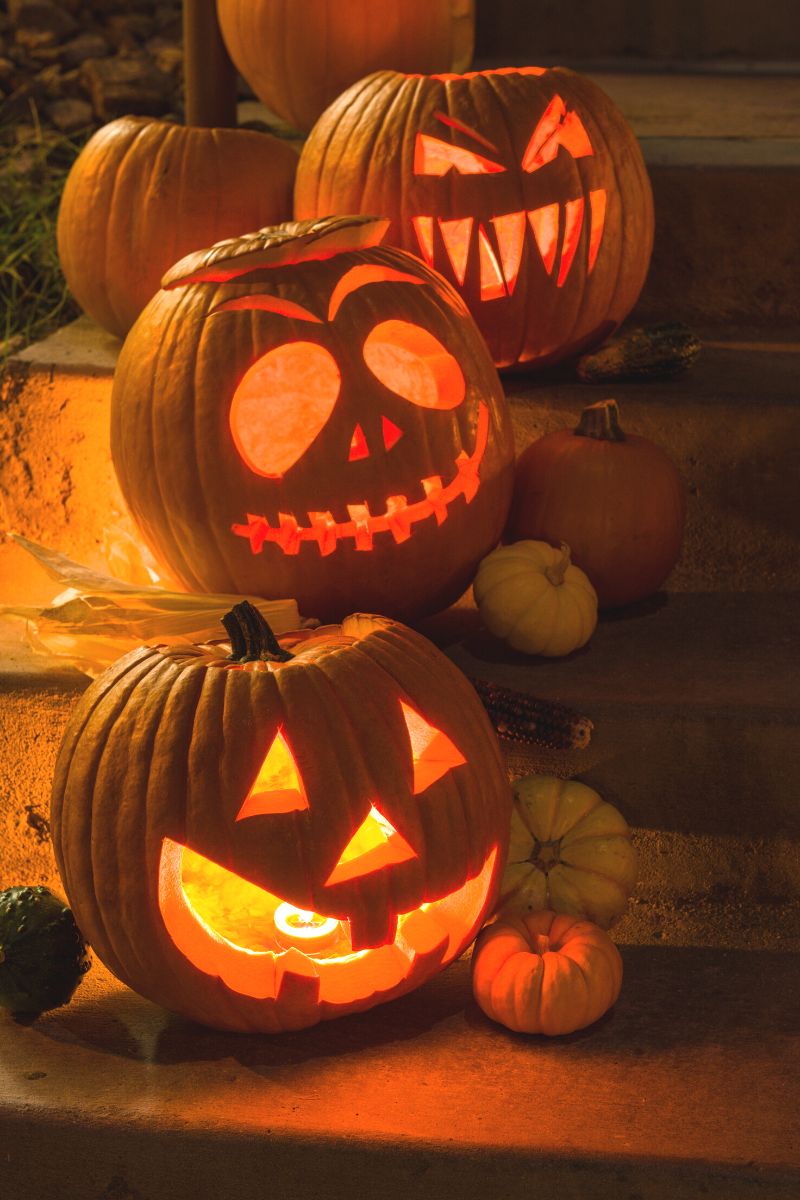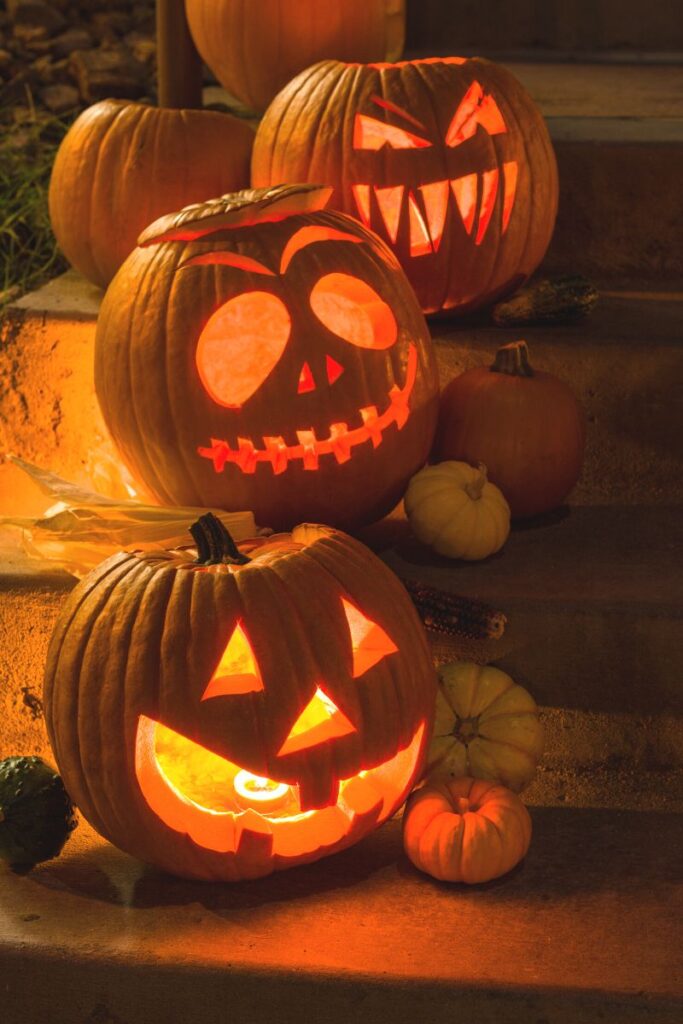 6. The Halloween movies
Halloween is so popular they even made their own Halloween movies. 12 of them so far.
The mask used in the first Halloween movie was a squished William Shatner/Captain Kirk mask painted white.
It must have worked, because the Halloween franchise has raked in over $700 million at the box office.
7. What do you call the spookiest night?
Halloween has gone by a few different names over the years. Perhaps the most common alternative name is the creepy sounding, All Hallow's Eve.
Some other October 31st nicknames include: Witches Night, Snap-Apple Night, Samhain, Lamswool and Summer's End.
8. Halloween babies
These Scorpios have a little extra spook in their astrological charts being born on October 31st.
Explorer Christopher Columbus. Painter Johannes Vermeer. News anchor Dan Rather. Lord of The Rings director Peter Jackson. 90s rapper Vanilla Ice. Singer Willow Smith. Soccer stars Emiliano Sala and Marcus Rashford.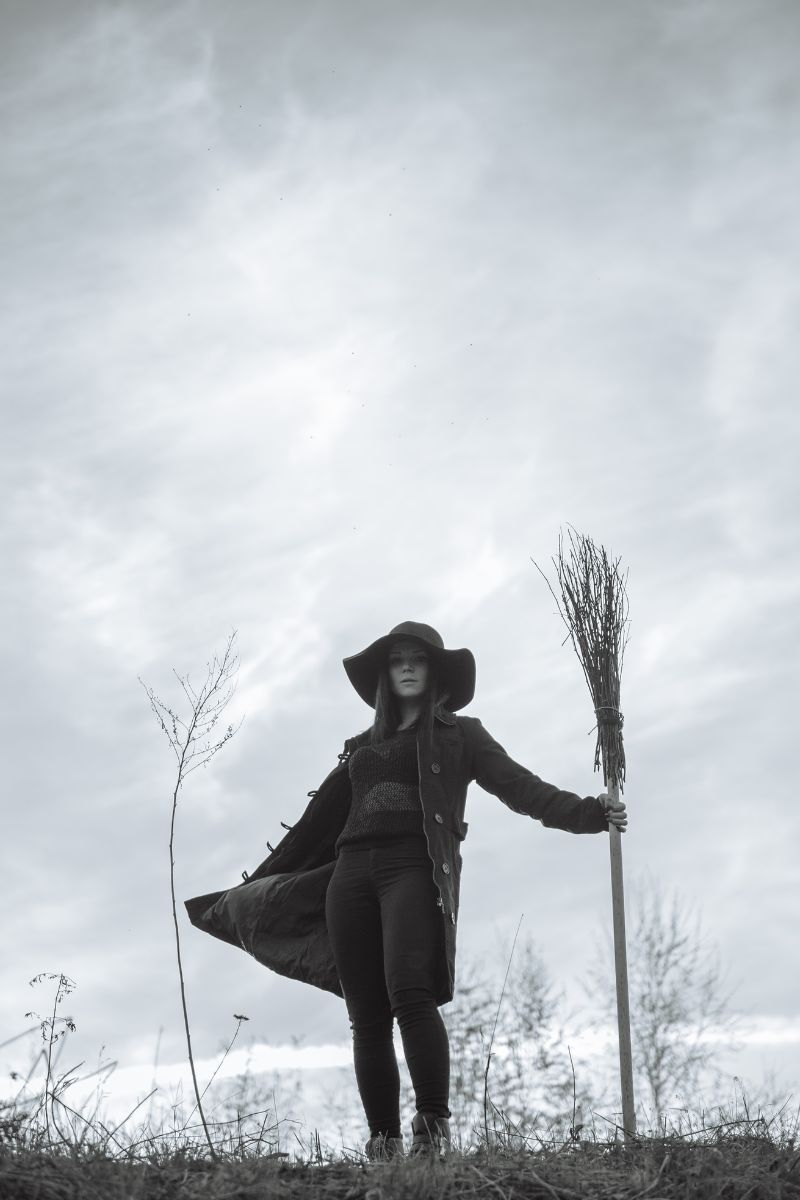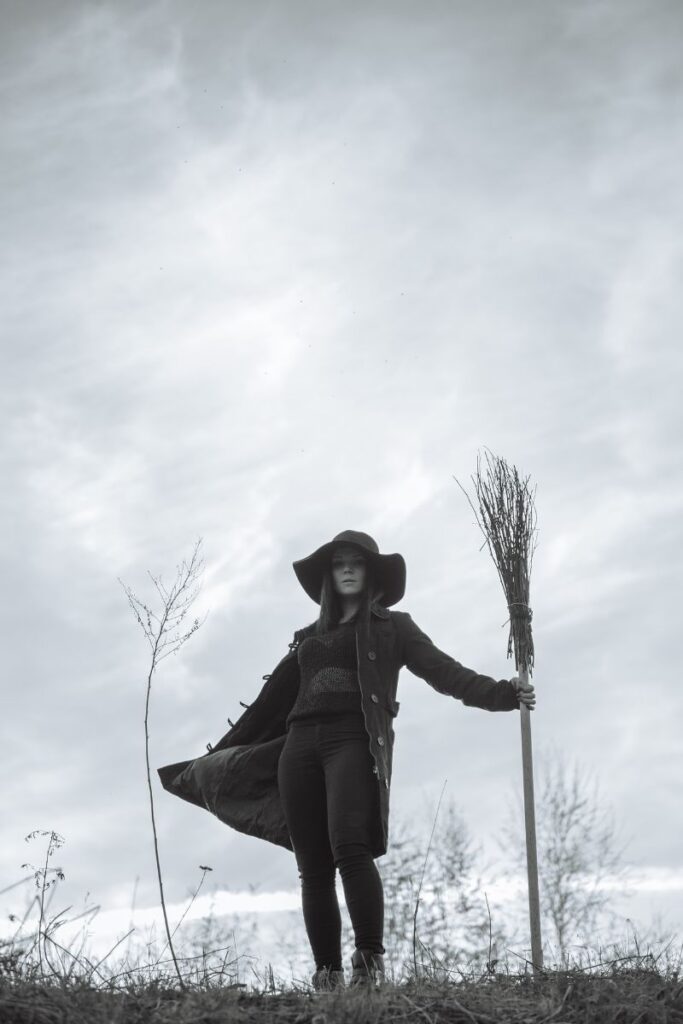 9. What are you scared of?
Halloween can be a rough day for the fearful and timid. Not only are people stalking the streets in masks, but tricks and mischief are also afoot.
But what if you were afraid of Halloween altogether? Well, that's a real thing called Samhainophobia. Lock your doors and turn off the lights if this is you – unless you're also afraid of the dark!
10. Purple is the new orange and black
The most recognized Halloween colors are orange and black. Orange, of course, is the color of pumpkins as well as the changing fall colors. Black represents the night, death, and mischief.
Interestingly, purple is often considered the third Halloween color to make the holiday more kid-friendly.
11. No escaping death
The world's most famous escape artist and magician Harry Houdini met his demise on Halloween night in 1926.
No, it wasn't during one of his death-defying stunts. Instead, it was a burst appendix that eventually did in the handcuff king. Most people still to this day think he drowned in a failed escape!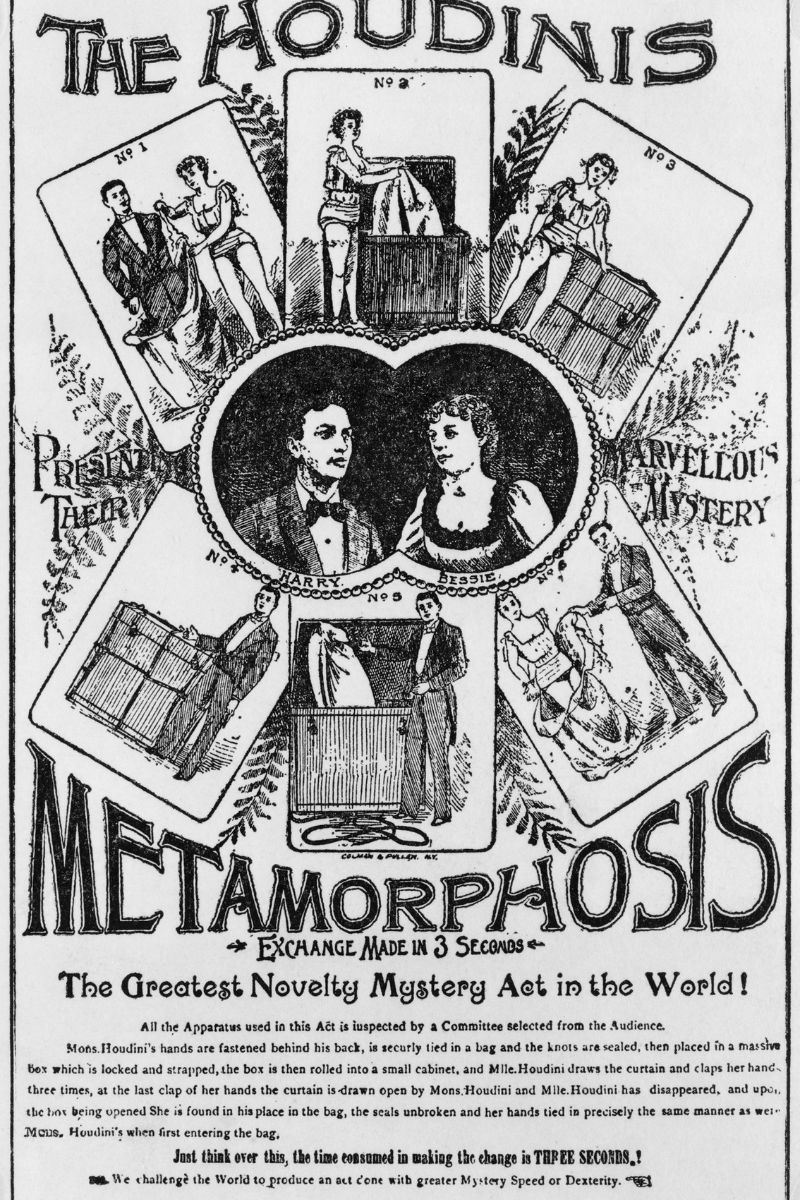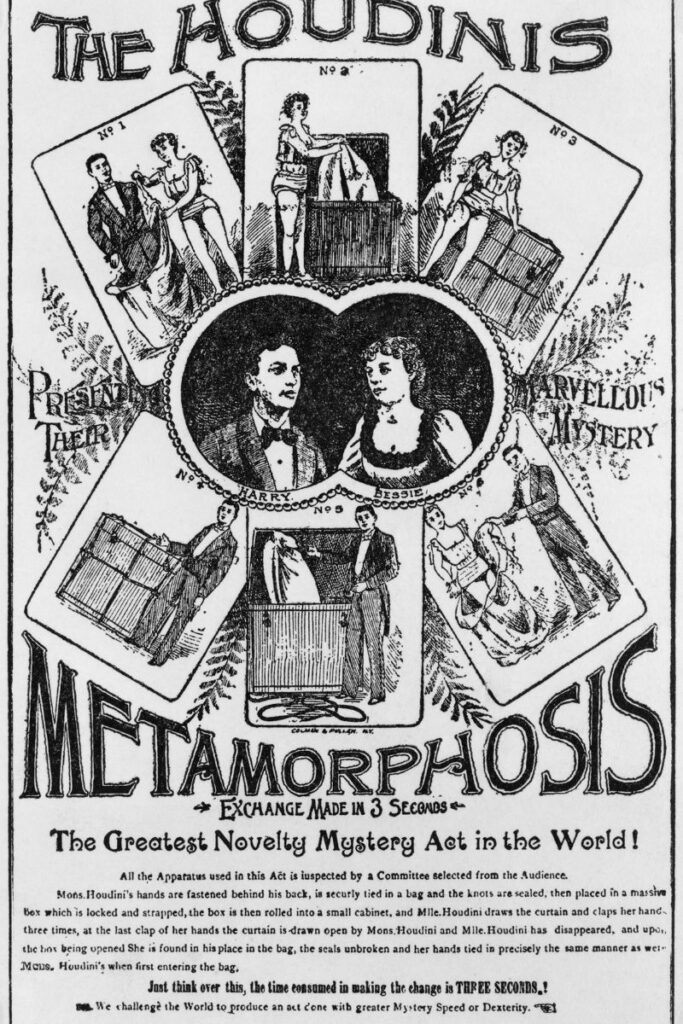 12. Turnip carving contest
It wasn't always pumpkins that were carved into jack-o-lanterns. In Scotland and Ireland, turnips were first used until the Americas opened up the world of pumpkins and gourds!
The pumpkin is, as we know, the perfect vessel for carving – once you get rid of the seeds and guts!
13. Playing dress-up
We already mentioned that a witch was the most popular costume in 2021, but what were some of the other favorites? Well, it's a mix of classic and new.
Spiderman, princess, Batman, ghost, pumpkin, Squid Game contestant and zombie were the hot choices. What are you dressing up as this year? Let us know in the comments!
14. Hot dogs and cool cats
It isn't only humans who are dressing up on Halloween. If you have a dog or cat there is a good chance you will put them in a costume.
That's right, 1 in 5 pet owners will deck out their furry friend in outfits ranging from hot dog, bumblebee, pumpkin, taco and more. Do the pets like it though?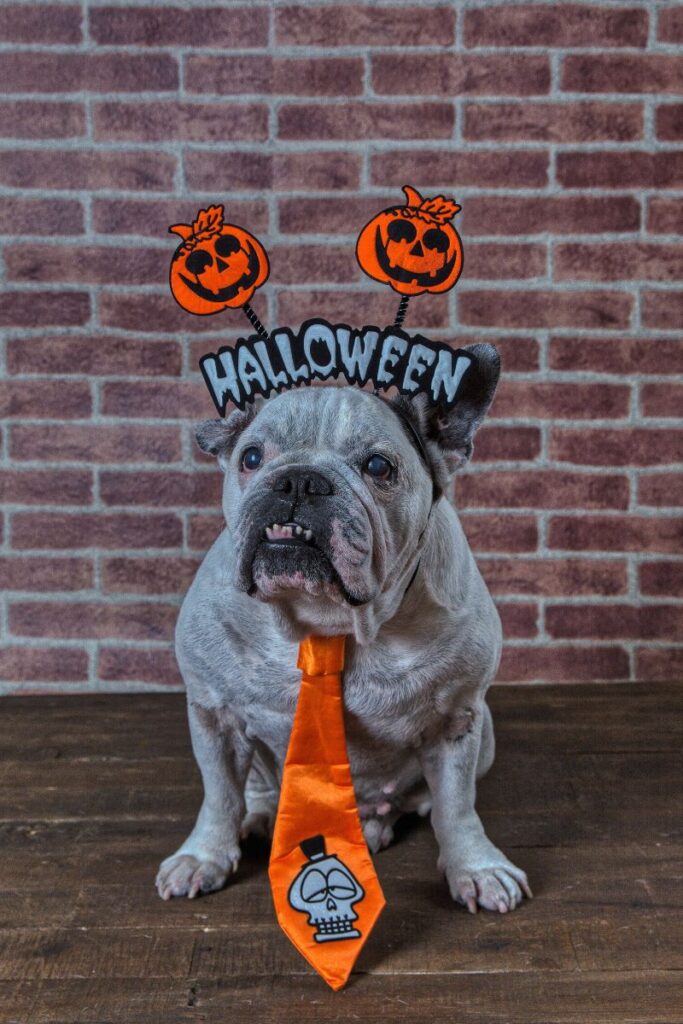 15. Knock knock!
The tradition of trick or treating has been declining in recent years, but millions of kids still go door to door each Halloween. In 2022, 125 million kids will trick or treat.
The agreed upon appropriate age for such activities? 5 to 14. If you're taking your baby out to get candy we all know who'll be eating it!
16. Chocolate lovers
Do you have a sweet tooth? Over 50% of trick or treaters prefer chocolate candy compared to any other. Not surprisingly, the most popular Halloween candies are all chocolate based.
1) M&Ms 2) Reese Peanut Butter Cups 3) Kit Kat 4) Butterfinger 5) Snickers. Okay, now we're craving some chocolate really bad!
17. It was a graveyard smash!
If you've ever been to a Halloween party or dance then you've definitely heard the Monster Mash. The 1962 hit by Bobby Pickett was so popular it went to #1 on the music charts.
This is absolutely the most popular and well-known Halloween carol out there. We're thinking about karaoke for next Halloween!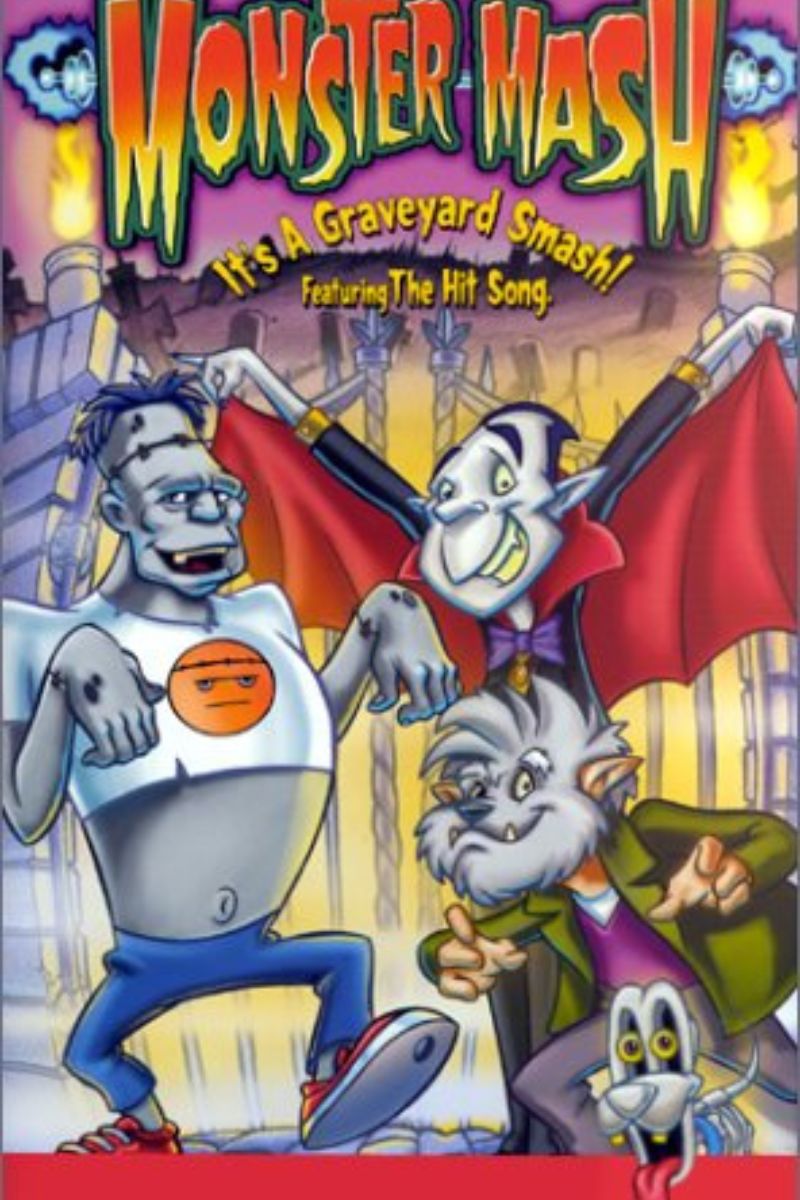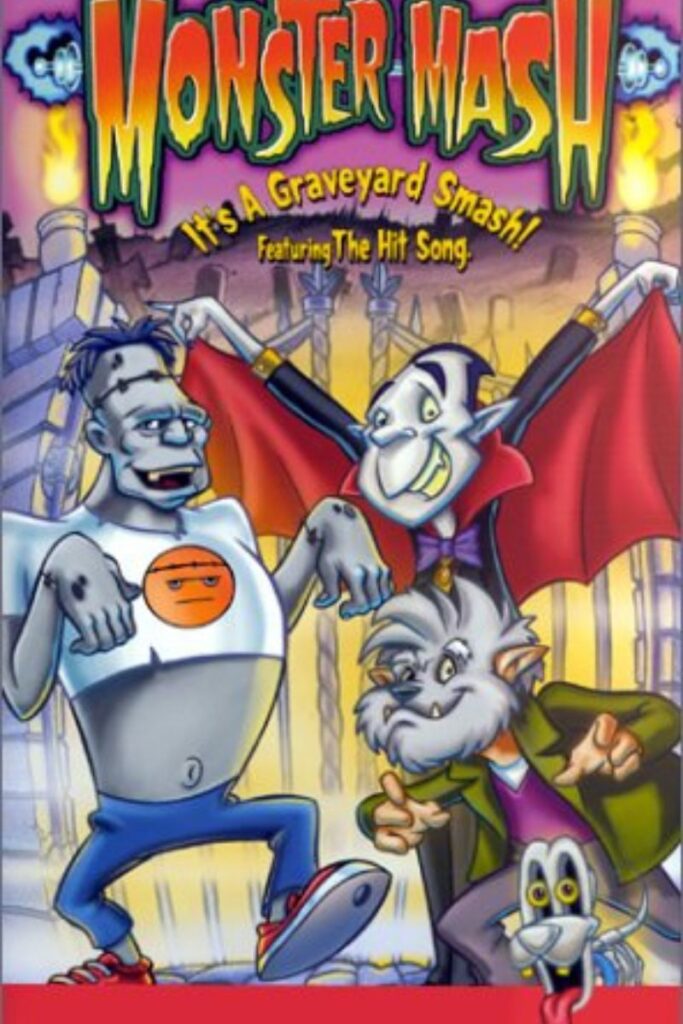 18. Call the dentist!
While most Americans can agree on chocolate being their favorite, the world of candy corn is a lot more divided!
In fact, this Halloween classic is often on lists for most loved and most hated Halloween candy. We know for sure that dentists hate it, because candy corn is the treat with the most sugar!
19. Pumpkins galore
The pumpkin is perfect for Halloween as they're ready to be plucked in October just in time for carving and baking.
They also look so good lit up from the inside! Illinois is the top pumpkin producing state, supplying 3 times as many pumpkins as any other.
20. Bring your sunglasses
The record for the most lit jack-o-lanterns is an astonishing 30,581. It all happened in Keene, New Hampshire in 2013.
The small town has broken their own record 8 times in the past. But other communities are hot on their heels to become the jack-o-lantern capital of America!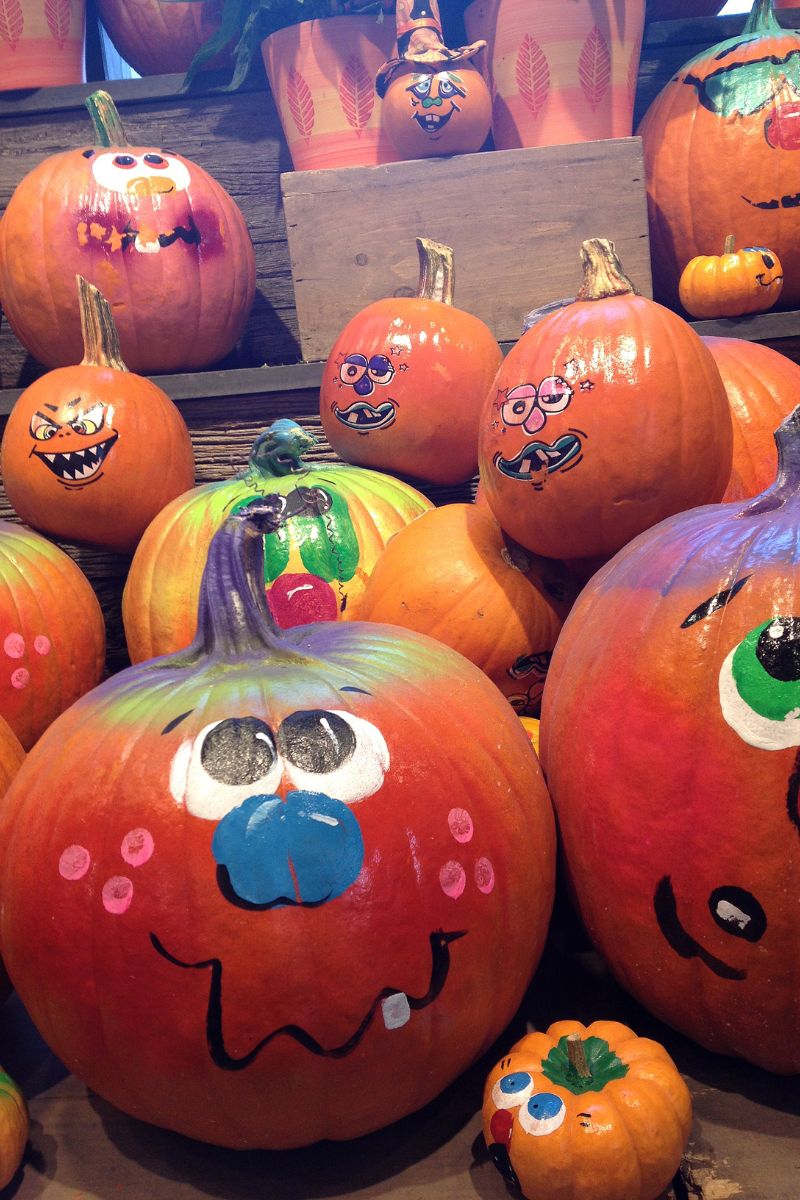 21. It's a celebration
The Village Halloween Parade is the largest Halloween parade in the world. Started in 1974 by puppeteer and mask maker Ralph Lee, the parade that runs through Greenwich Village in New York City is attended annually by 2 million spectators to watch over 50,000 costumed participants.
22. Wacky Halloween laws
Here are some head scratcher Halloween fun facts. In Alabama, it is illegal to dress as a nun or priest on Halloween.
In Dublin, Georgia if you're over 16 you're prohibited from wearing a mask. And in Hollywood, California silly string is outlawed for safety reasons.
23. Ding dong!
Okay, this is the last gasp for our Halloween trivia and this little piece of trivia just makes so much sense. Probably because of all the kids coming from house to house looking for candy, October 31st is also National Doorbell Day!
---
Who wants more fun facts?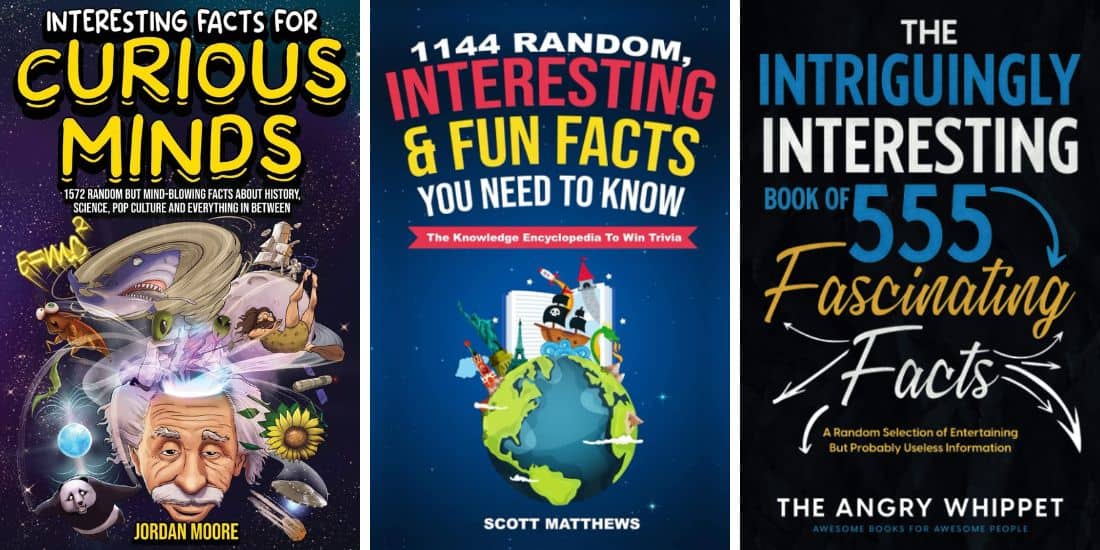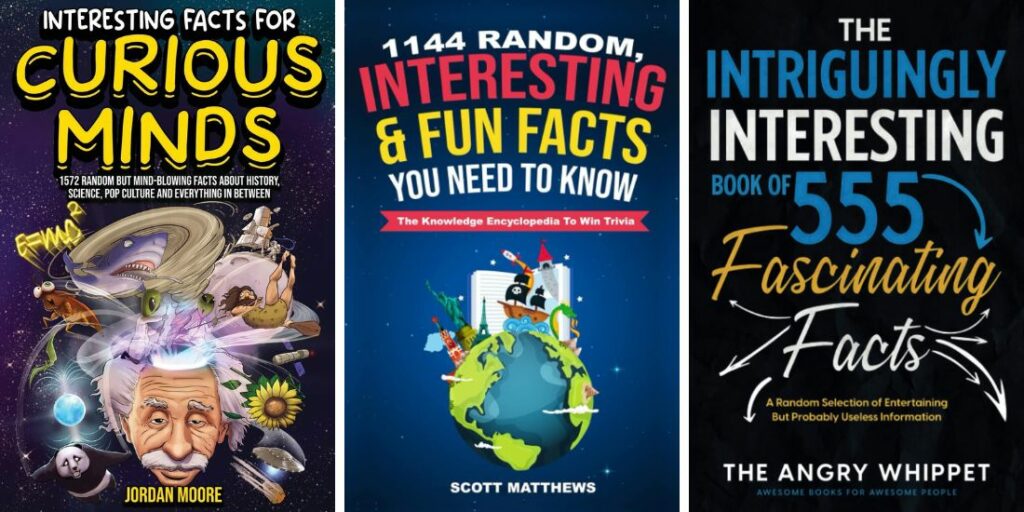 If you're looking for some recommendations, these are a few of our favorite fact books to buy. We use these when planning fun trivia nights with family and friends!
---
We think these fun facts about Halloween are pretty ghoul. It definitely is one of our favorites times of the year!
But did we miss any spooky Halloween facts that you love? You can let us know in the comment box below and we'll add them to this article!