Let's hop on over to an island filled with stunning coastline, unique landscapes & kangaroos! Find all the best facts about Kangaroo Island right now!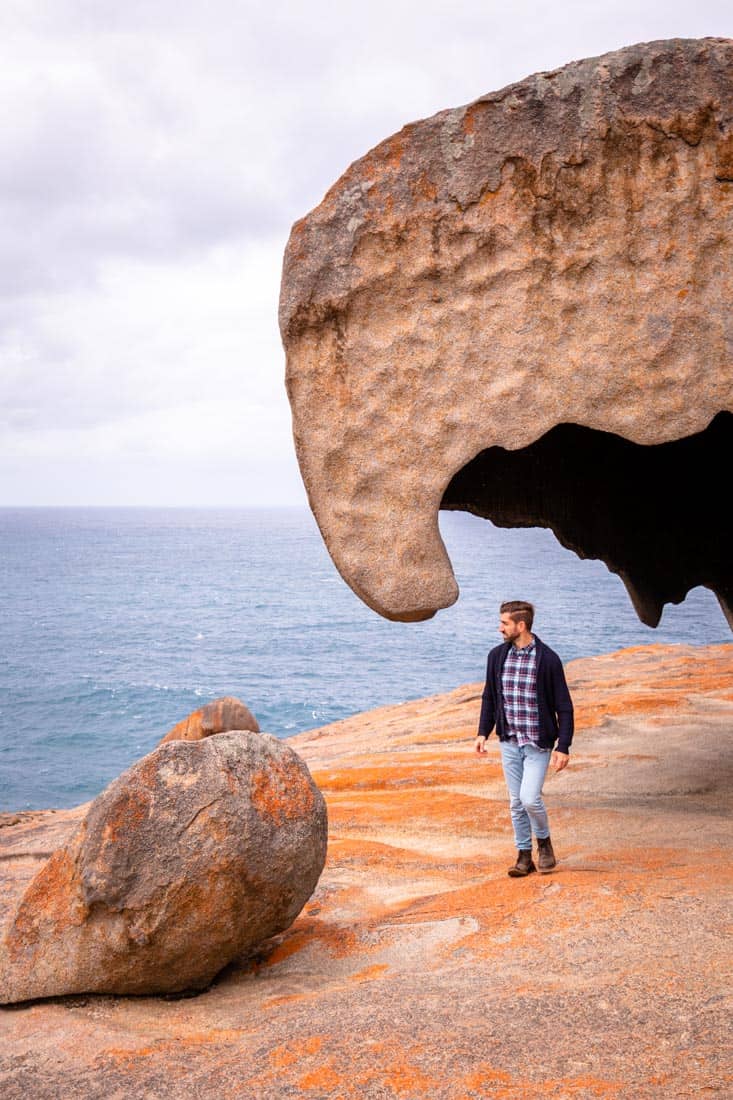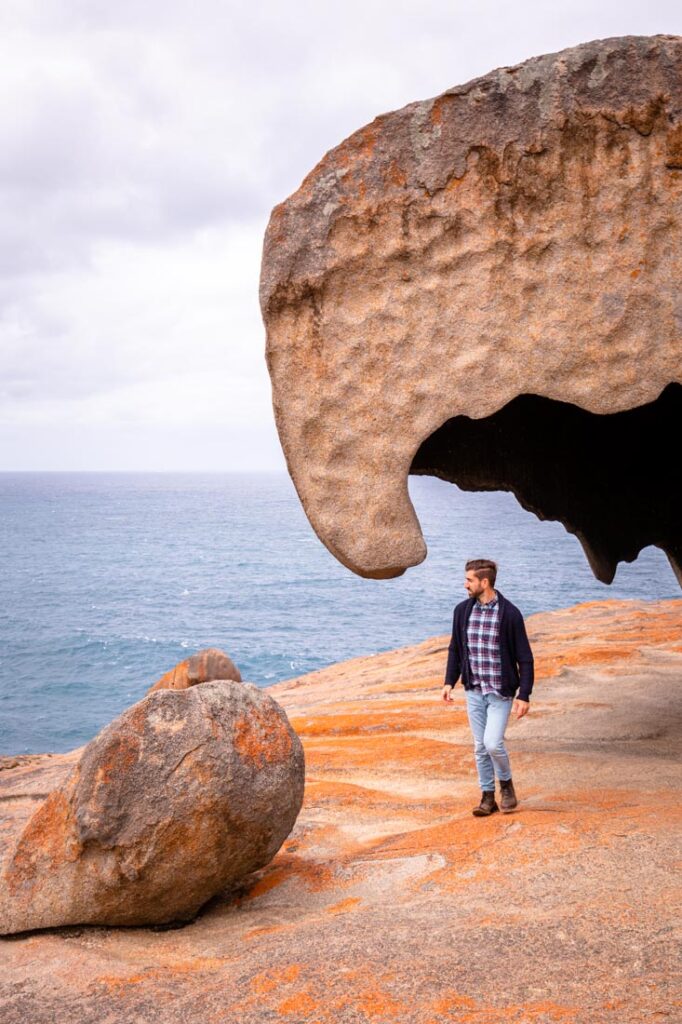 Located just south of the state of South Australia, Kangaroo Island is a traveler's dream. With scenic hikes, incredible wildlife, and some of the best beaches Australia has to offer, Kangaroo Island boasts something for everyone.
Let's explore more about this biodiverse and fascinating destination with these 21 fun facts about Kangaroo Island. We promise you these will leave you wanting to visit here immediately.
Kangaroo Island is home to many unique animals, many of which can't be found anywhere else in the world. This includes the Kangaroo Island kangaroo and the Ligurian honey bee.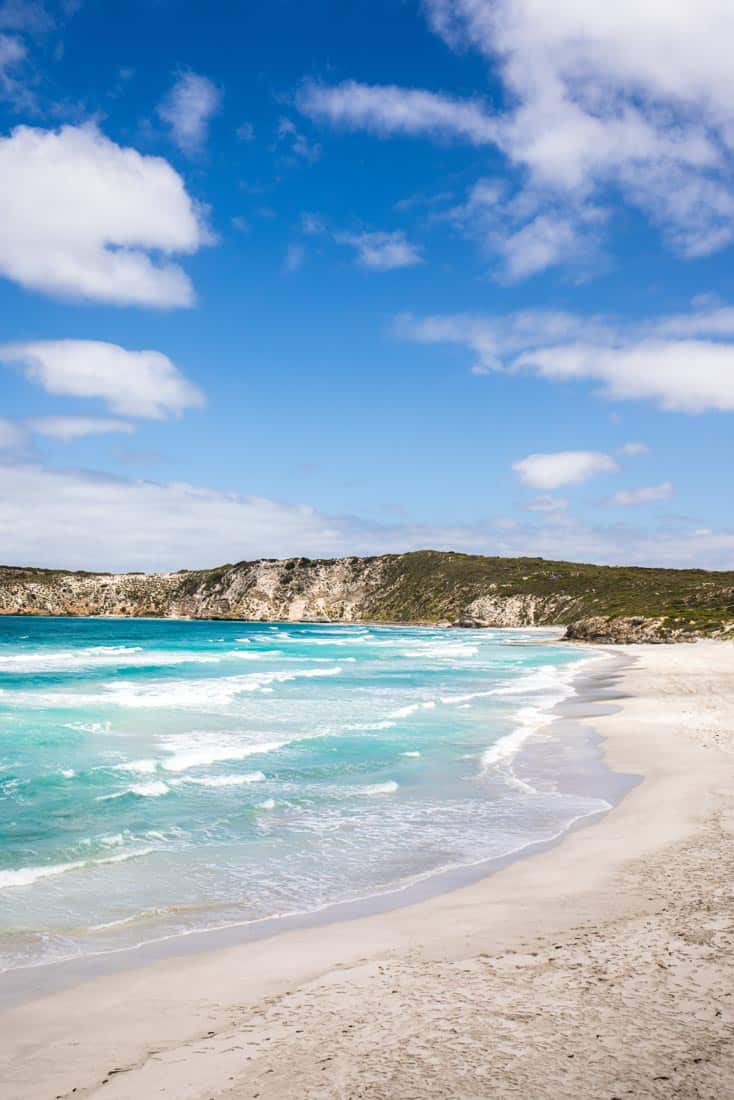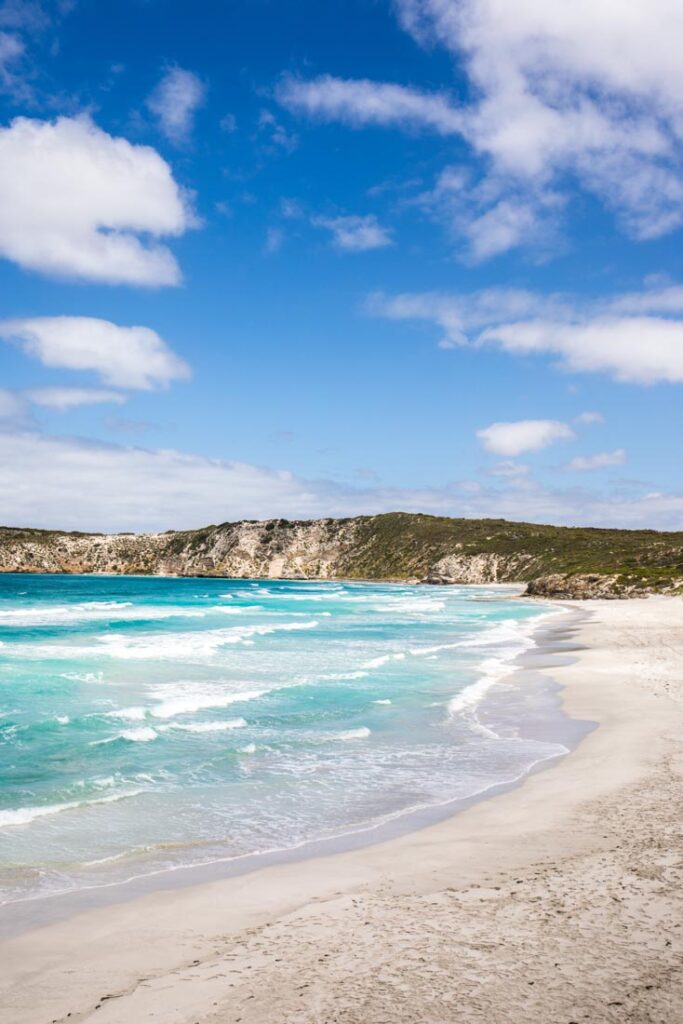 Other fascinating wildlife on the island include spiny echidnas, long-nosed fur seals, and lots and lots of koalas. Oh, and a breed of miniature penguins that might be the cutest animals on earth!
If you're not into animal watching, there is plenty of adventure to be had on Kangaroo Island as well. From surfing in Emu Bay to snorkeling the shipwrecks off the coast or dune-buggying along the sand dunes, an adrenaline junkie will never be bored!
Since the devastating wildfires of 2020 where close to 50% of the island was burned, Kangaroo Island is beginning to rebuild and regenerate. Now on its road to recovery, it's an amazing time to visit.
Keep on reading to discover more with these Kangaroo Island facts and get ready to plan your next vacation!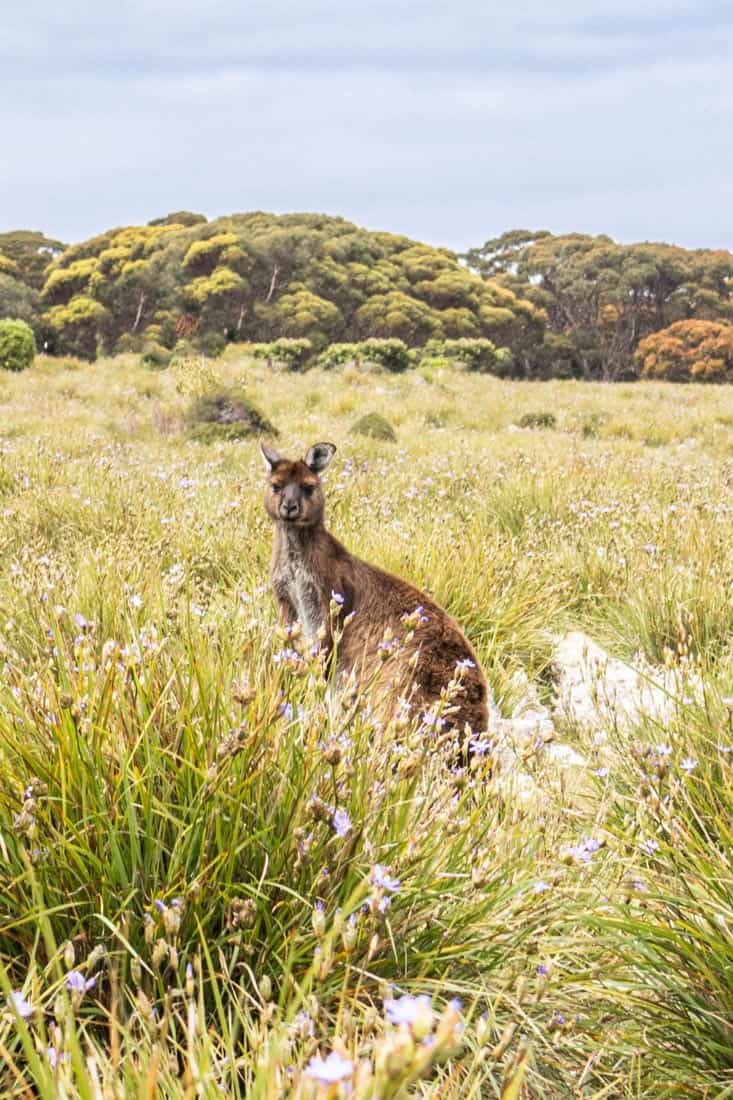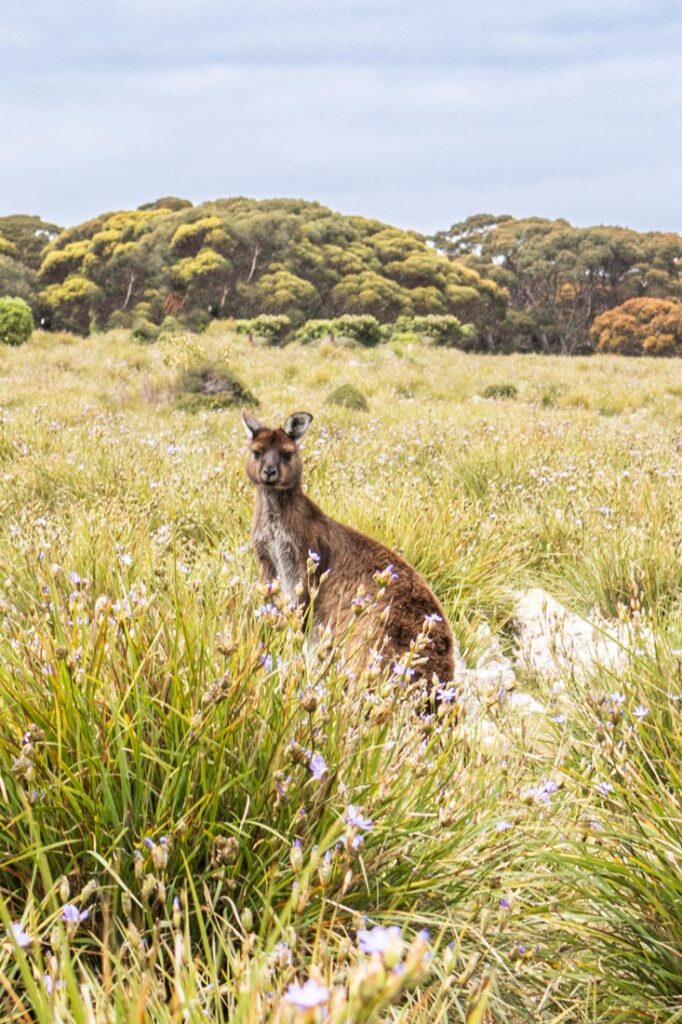 ---
21 Fun Facts About Kangaroo Island
1. Quick Kangaroo Island facts
Let's start off with the basics! Kangaroo Island is Australia's third largest island covering 4,500 square kilometers (3,400 square miles). It is located 14 kilometers off the south coast of South Australia and has a total population of 4,894.
2. A kangaroo paradise
Here's one of the KI facts that really shocked us. For every one person living on the island there are 14 kangaroos!
Kangaroo Island comes by its name honestly, with over 65,000 kangaroos calling it home. However, that only makes up 0.13% of Australia's entire kangaroo population.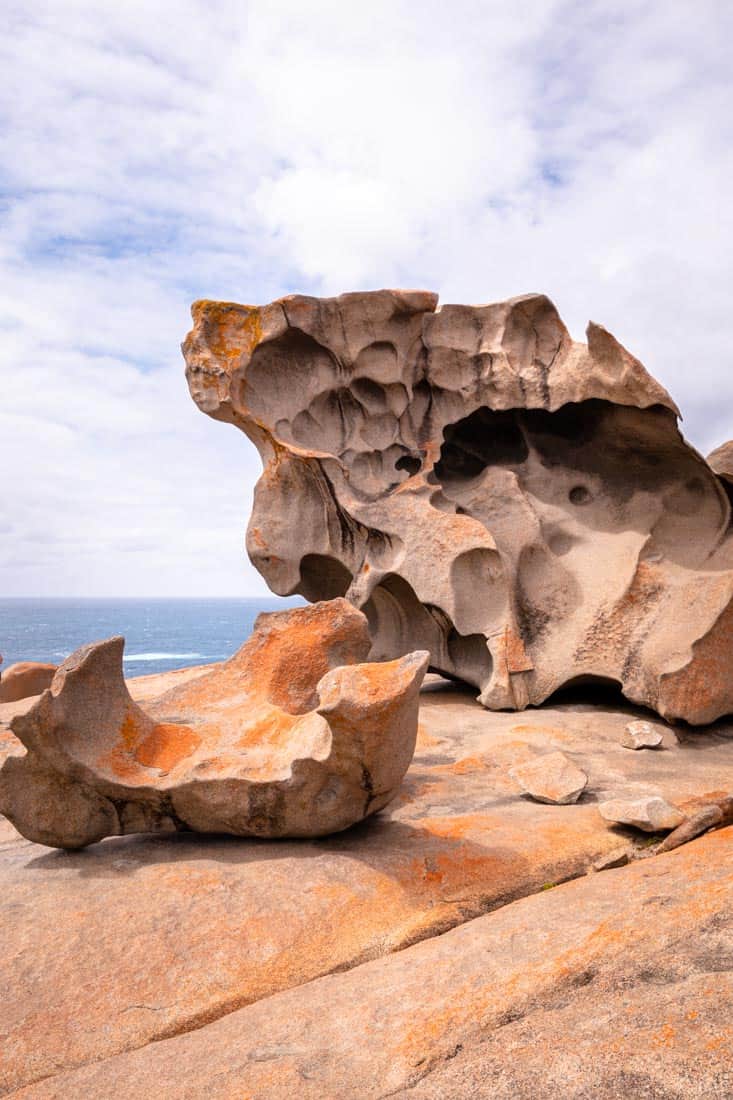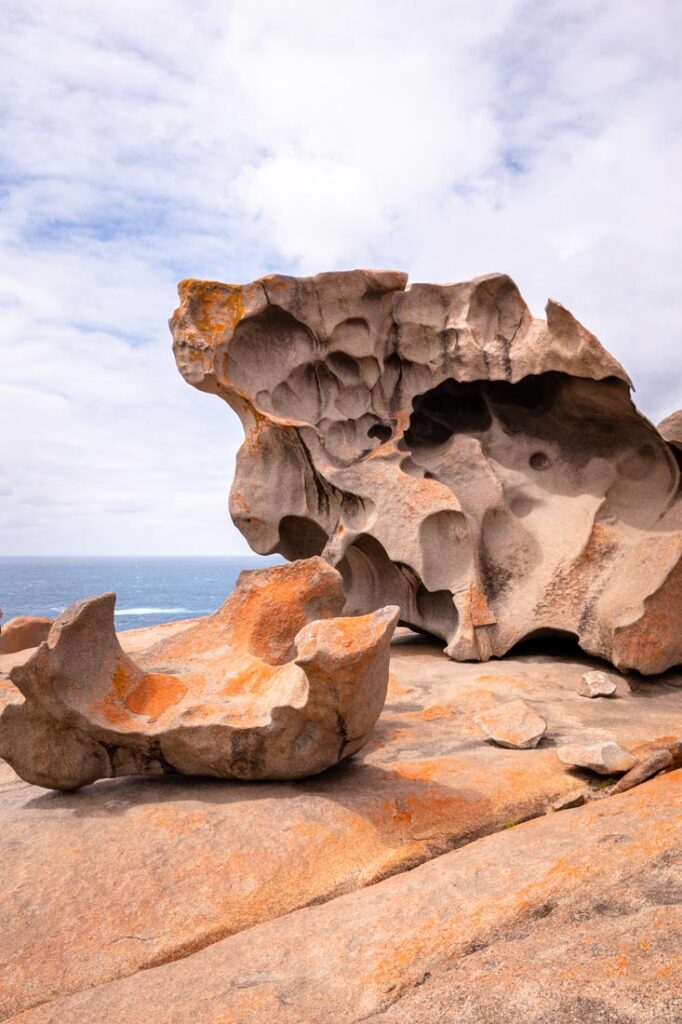 3. Bring your camera
The Remarkable Rocks are one of Kangaroo Island's most treasured attractions. Located in Flinders Chase National Park, the boulders have been shaped by wind, waves, and rain over 500 million years into fascinating shapes and sizes.
There's also the equally impressive Admirals Arch, the remaining entranceway to an ancient cave. Both of these sites are two of the most popular tourist attractions to visit on the island.
4. Not just kangaroos
Kangaroo Island is filled with so much wildlife they even have safari tours on the island. One of the most amusing creatures you can spot on a walking tour are the hordes of long-nosed fur seals.
Once an endangered species, the fur seal population on Kangaroo Island has now grown to over 100,000!
5. Lighthouse seeker
The coast of Kangaroo Island has been a dangerous place for seafarers. Since record keeping began in 1847, there have been over 80 shipwrecks off the island.
Cape Borda, Cape du Couedic and Cape Willoughby are the three remaining lighthouse locations on the island. We challenge you to go see them all!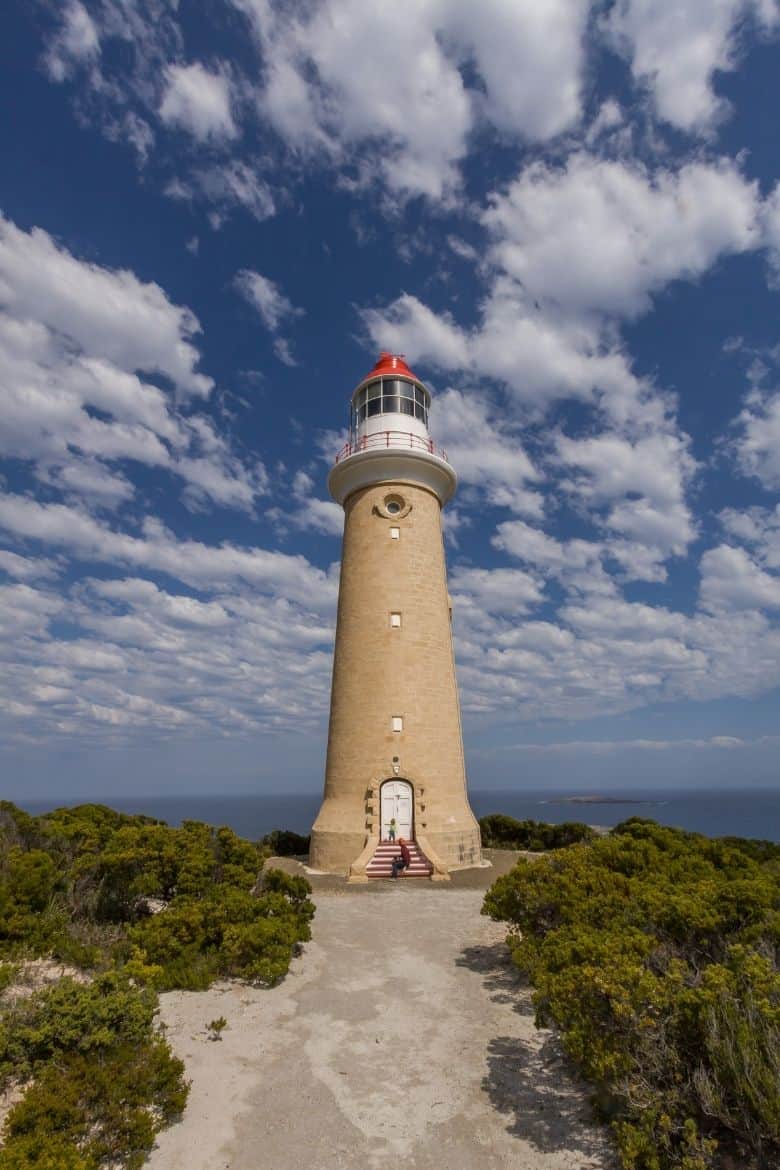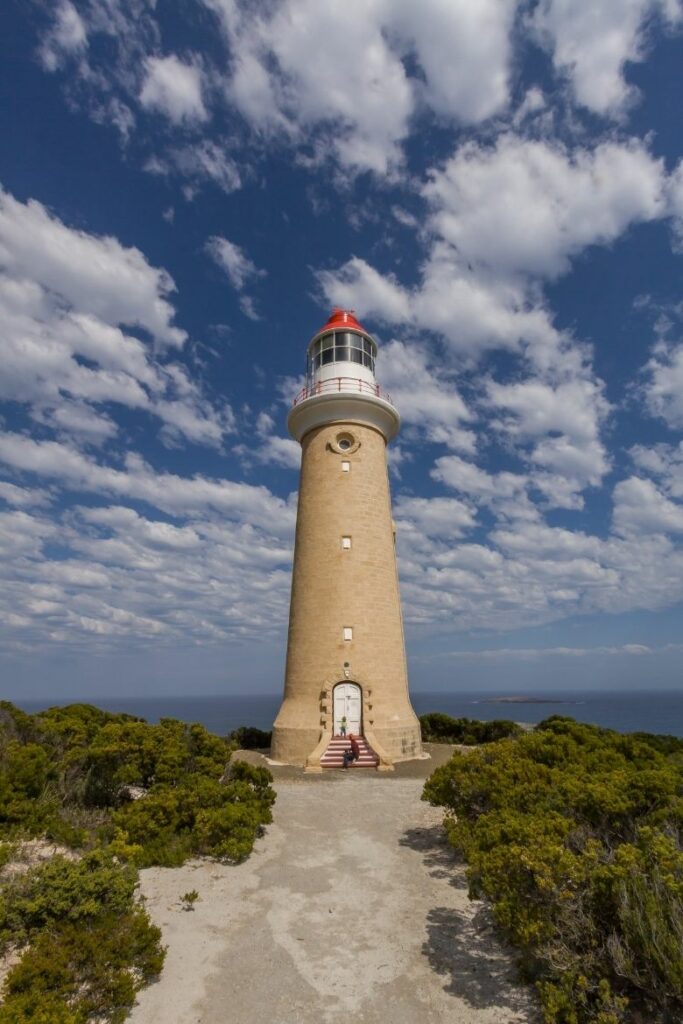 6. Wine and dine
If you read our fun facts about South Australia you'll know the region is famous for their world-class wine. Well, Kangaroo Island has some impressive wines too!
There are 14 wineries on the island specializing in cabernet, shiraz and chardonnay. Take in a glass overlooking the sea and you'll never want to leave!
7. Life's a beach
With secluded stretches of white sand, the beaches of Kangaroo Island may be one of Australia's best kept secrets.
Vivonne Bay is a favorite beach of many, with miles of white sand and plenty of space to set up a couple chairs and an umbrella and relax among the crystal blue waters.
8. A charming town
The largest town on Kangaroo Island is Kingscote. Filled with fabulous restaurants, you can cap off your day at the beach with a dinner made from local produce and seafood.
Haven't convinced you to visit Kingscote yet? How about this? Kingscote is home to a colony of miniature penguins! These guys are honestly the cutest things we've seen.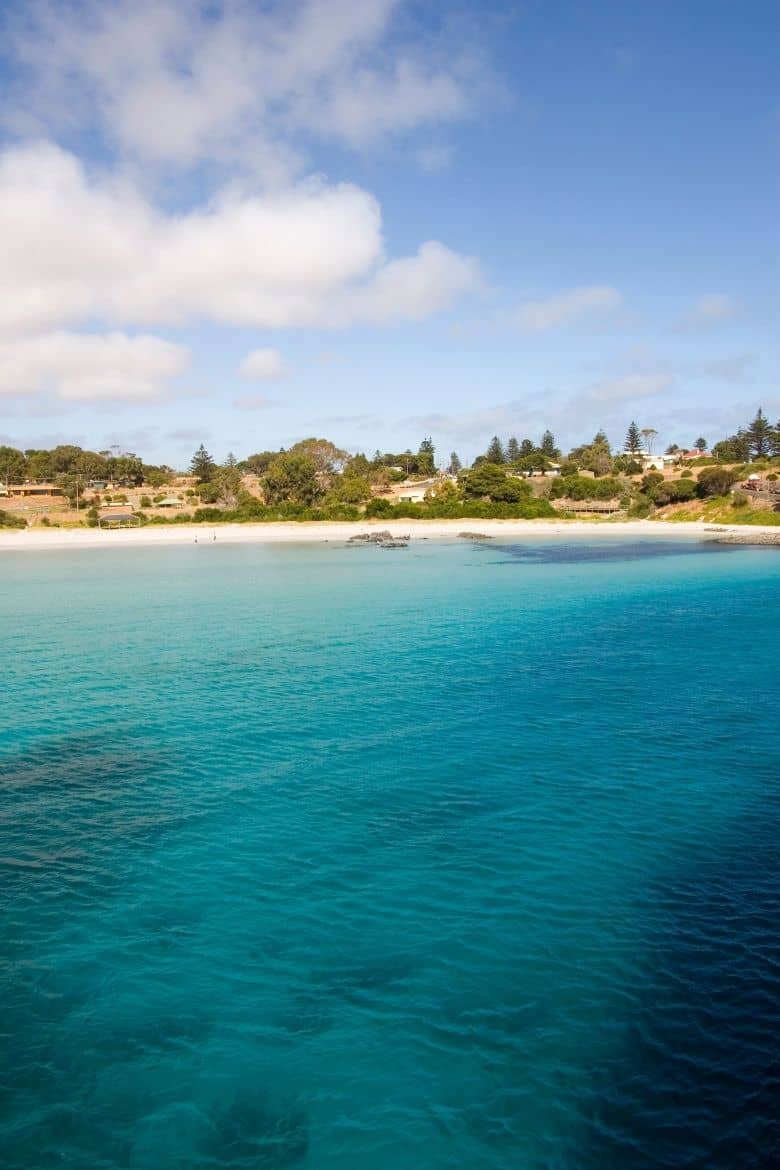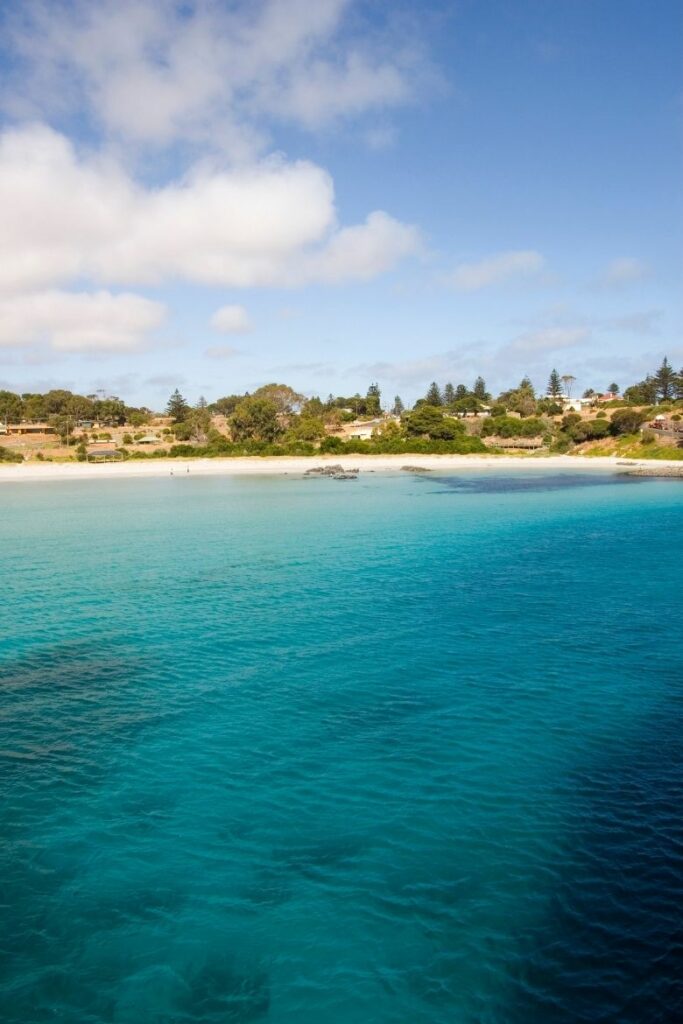 9. A honey like no other
This is one of the most interesting facts about Kangaroo Island! The Liguarian bee is unique to the island and is the only genetically pure population of the species.
In fact, Kangaroo Island is considered the oldest bee sanctuary in the world. Plus, the honey is totally original and absolutely delicious!
10. Let's go spelunking!
The cave system on Kangaroo Island is one of the most intriguing in all of Australia. The limestone caves full of stalactites and fossils are over 500 million years old.
The caves were discovered in 1885 when a man fell into a sinkhole while riding his horse!
11. Scorched earth
In January 2020, disaster visited Kangaroo Island with a devastating bushfire. The bushfire was the island's largest ever, burning almost 50% of the land.
Amazingly, from the burned landscape, native vegetation has regenerated with some wildflower species being seen on the island for the first time in over 70 years.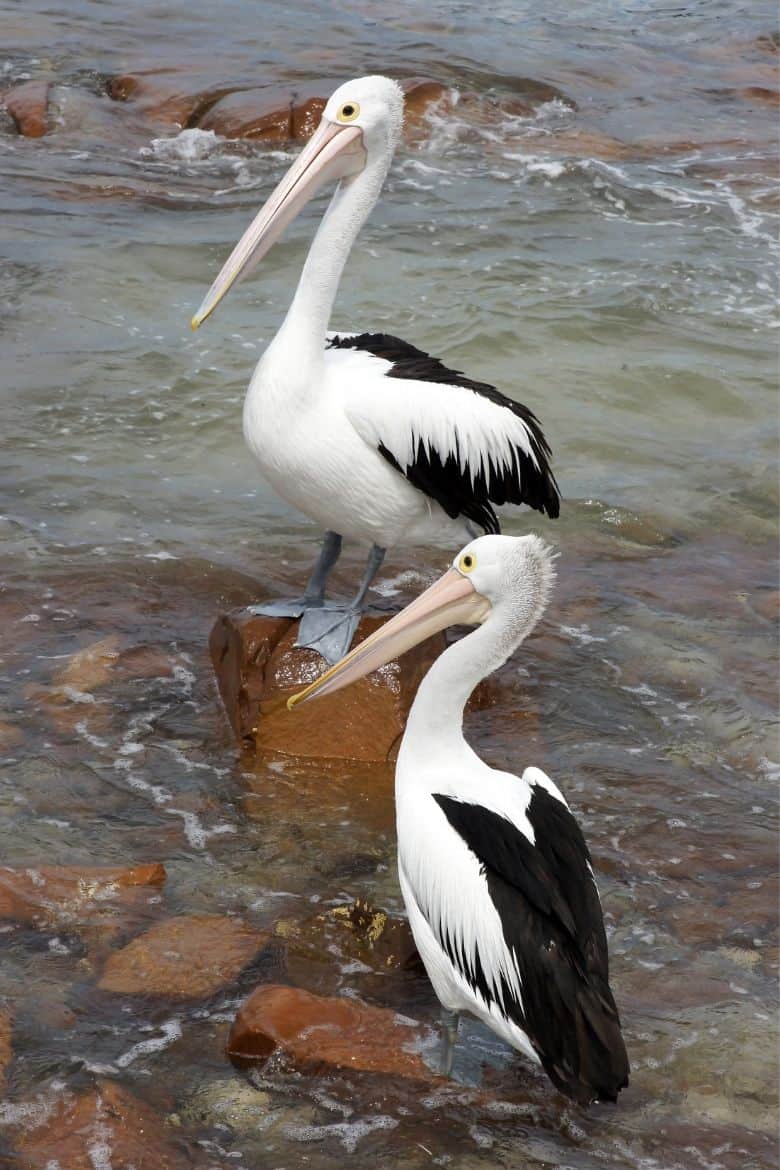 12. Birds dominate the island
With over 260 bird species, Kangaroo Island is a bird-watchers paradise! Black swans, wedge-tailed eagles, cockatoos, shearwaters, and pelicans are just a few examples of the island's incredible biodiversity.
And keep your eyes peeled for the crimson rosella, a stunning ruby-red parrot endemic to the island.
13. Visit the wildlife park
If we haven't convinced you already, Kangaroo Island is one of the best places in Australia to learn about and experience wildlife.
The Kangaroo Island Wildlife Park homes more than 150 species of native Australian wildlife including wombats, koalas, emus, lizards, venomous snakes and dingos.
14. Sand surfing the dunes
How about a little extreme sports while you visit Kangaroo Island? The sand dunes in the area known as Little Sahara offer 70 meter (230 feet) descents that you can surf or toboggan down.
For the less adventurous dune buggies can also be rented to explore the wind-swept dunes.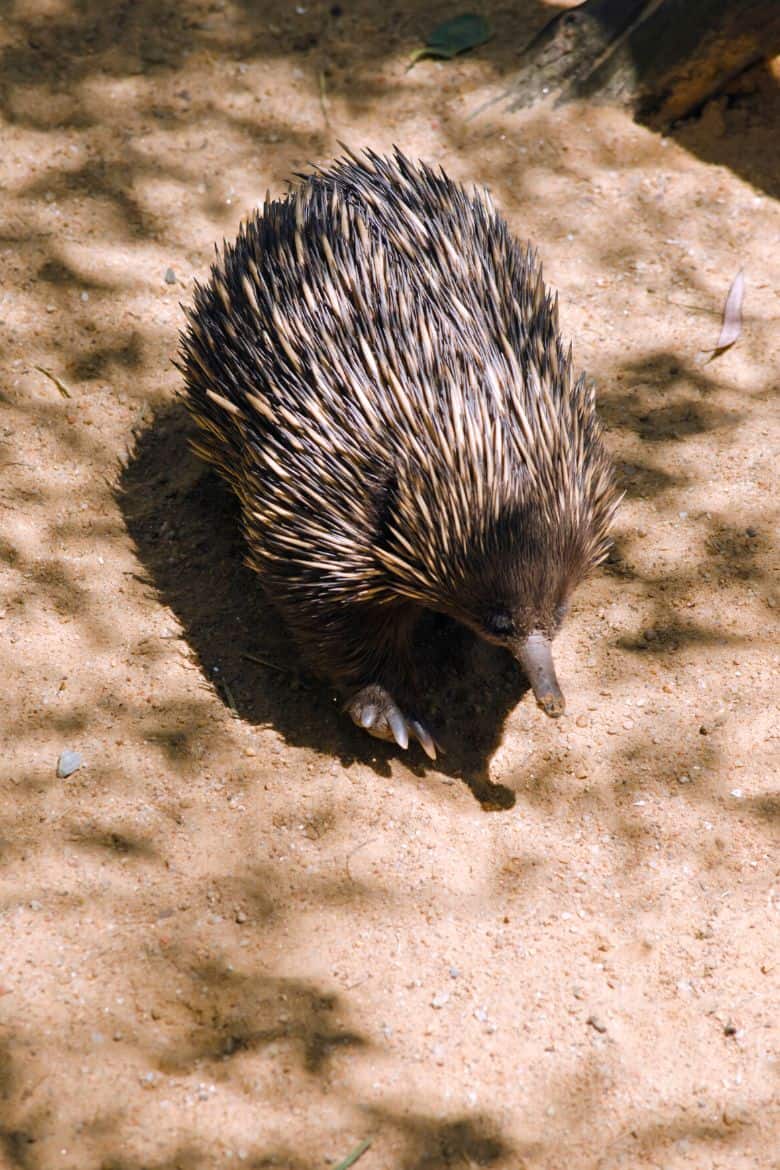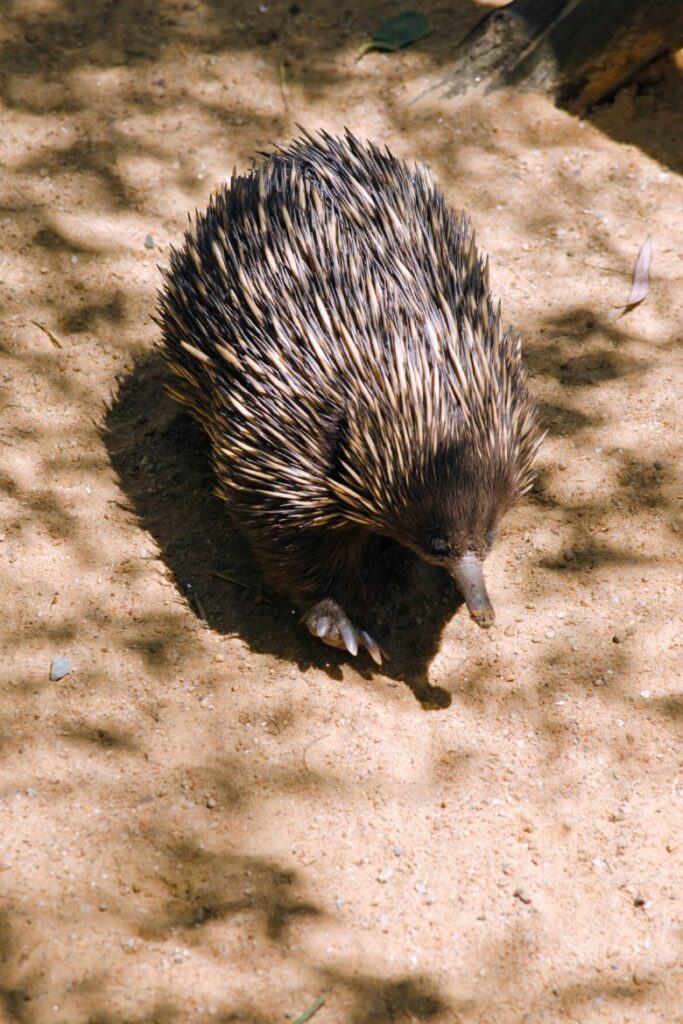 15. An Australian porcupine?
The echidna is one of the oddest animals we've ever laid eyes on and they're all over Kangaroo Island!
While its spiky exterior and rotund body may remind you of a porcupine, the echidna's closest relative is actually a platypus. It is also one of the only mammals to lay eggs!
16. A sunken ship
The sinking of the Portland Maru was one of the biggest shipwrecks off the coast of Kangaroo Island.
Carrying wheat from Port Lincoln to Moji, the Japanese vessel ran aground and sank on March 19th, 1935. It is one of the most popular scuba diving locations on Kangaroo Island today!
17. Kangaroo Island nicknames
Most of the locals call Kangaroo Island simply KI, but the island has been known by a few other names over the years. The French explorers called it Ile Decrès.
For the indigenous residents, Kangaroo Island has a more ominous name, Karta Pintingga, the island of the dead.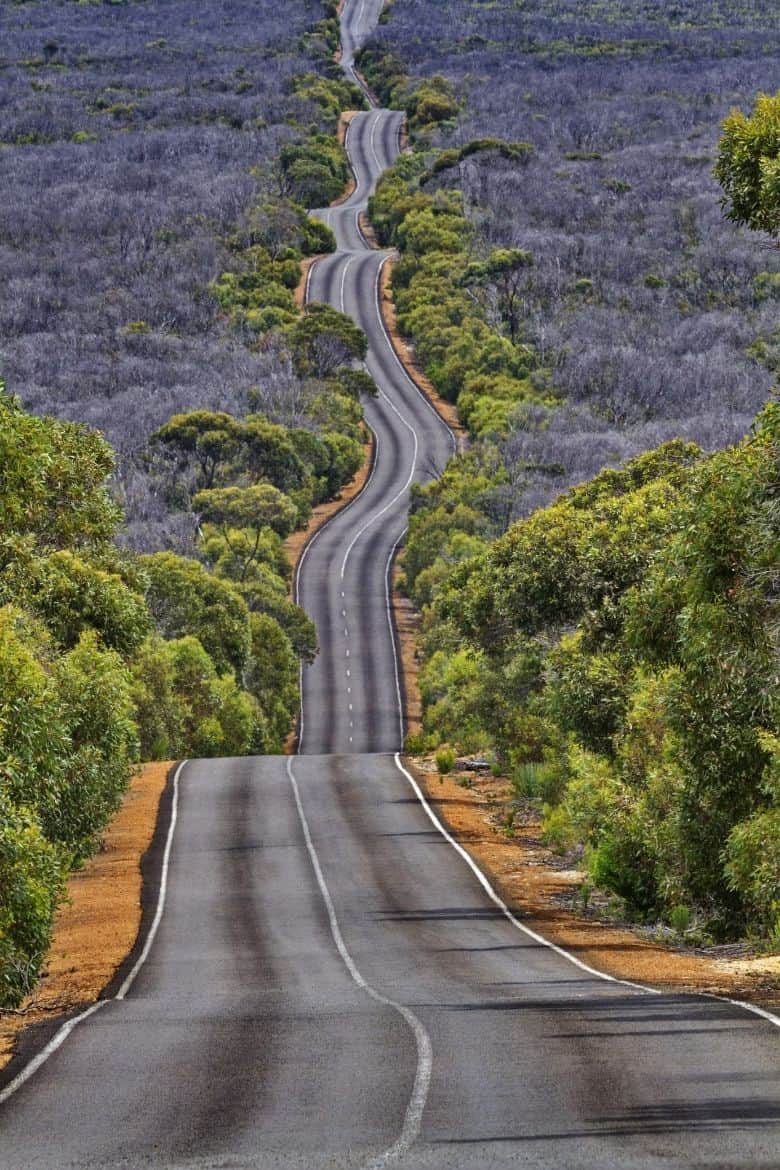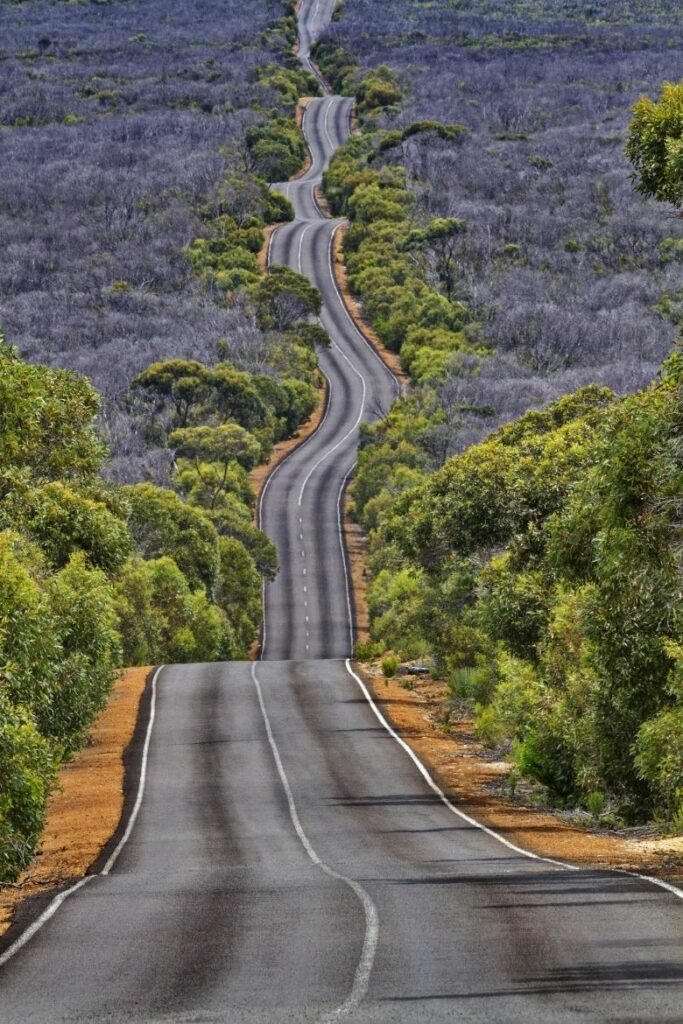 18. Looking to the sky
Two of the best activities to enjoy on Kangaroo Island are star-gazing and camping. Flinders Chase National Park has some of the best dark skies in the world.
With four campgrounds to choose from, the park is the perfect place to get cozy in the evening and hopefully spot the Southern lights.
19. Swim with the dolphins
The Bay of Shoals along the north coast of Kangaroo Island is home to numerous bottlenose dolphin pods of up to 100!
They come to feast on squid in the secluded bay and you can view them from the shore or even get up close and personal by snorkeling alongside them.
20. Kooky koalas
Wander through the dense thickets of eucalyptus trees of Hanson Bay Wildlife Sanctuary and you're bound to spot one of Kangaroo Island's most famous residents, the koala.
While many koalas died in the 2020 bushfires, the population is rebounding from local recovery efforts. Koalas like to hide up in the trees, so remember your binoculars!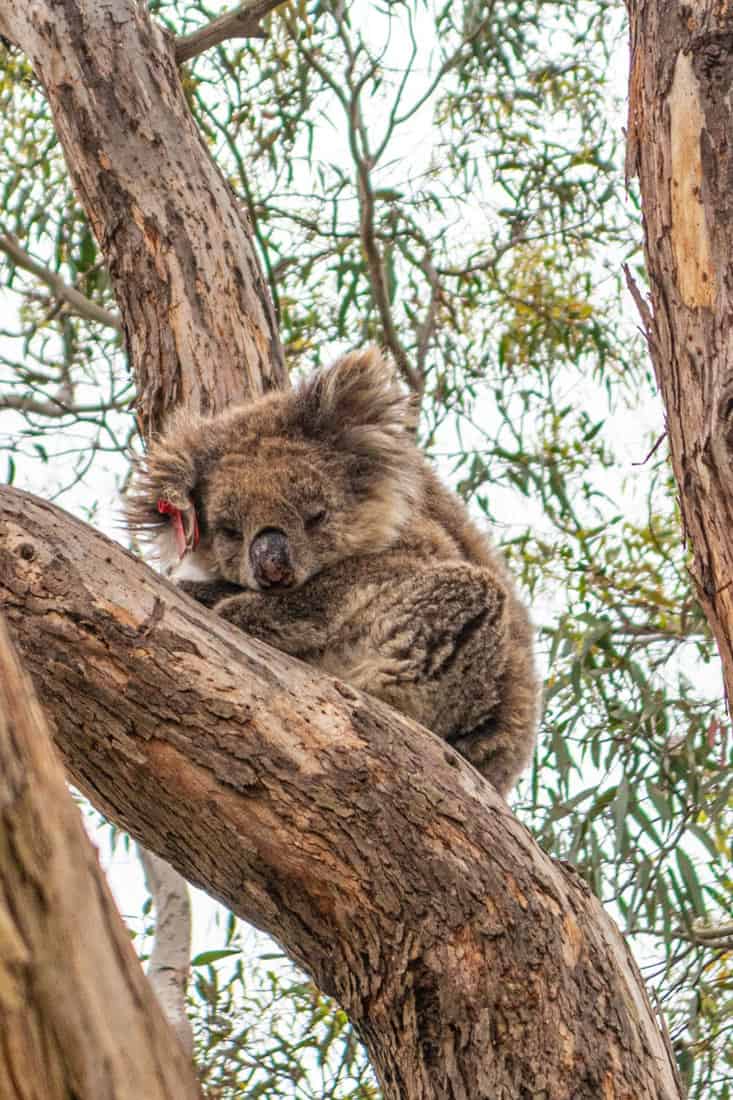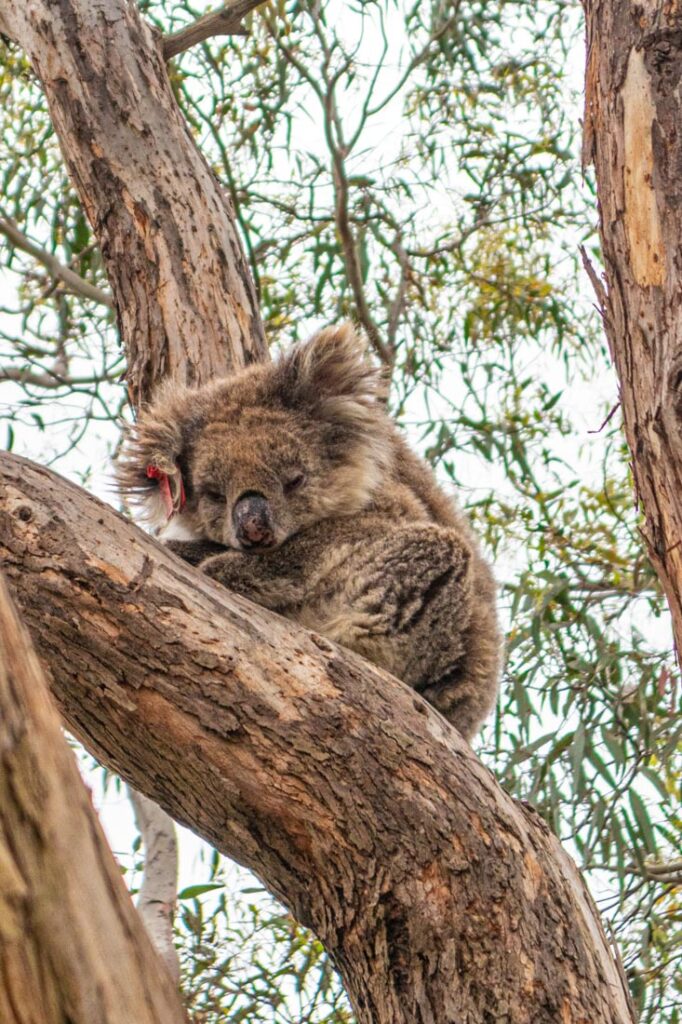 21. An agricultural bounty
From the land to the sea, Kangaroo Island is rich in agricultural history and abundance. Grapes, honey, wool, beef and grain are the most popular crops grown on the island today.
In the sea, the southern rock lobster is in high demand worldwide. You won't go hungry on Kangaroo Island!
---
Who wants more fun facts?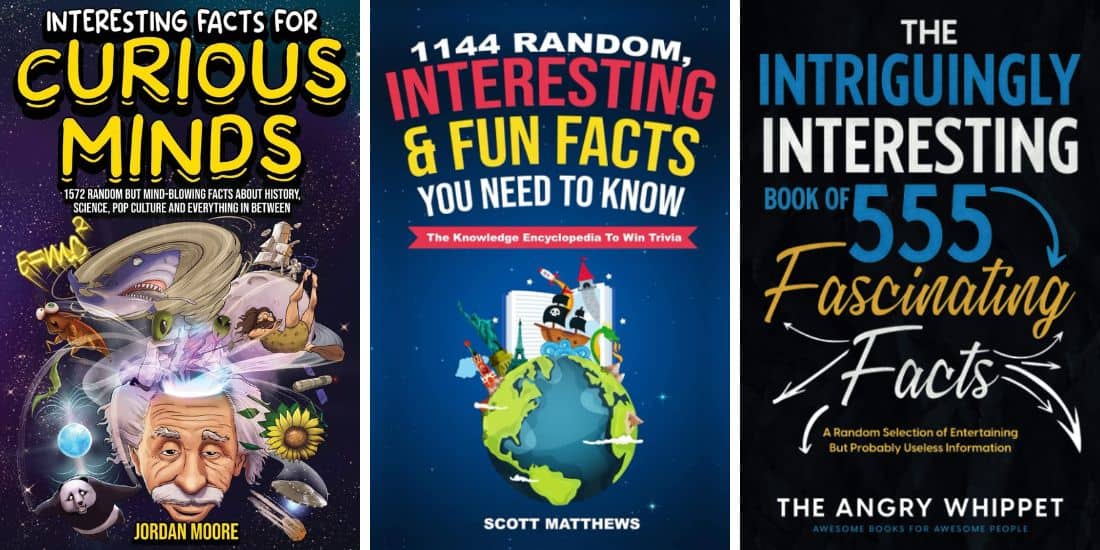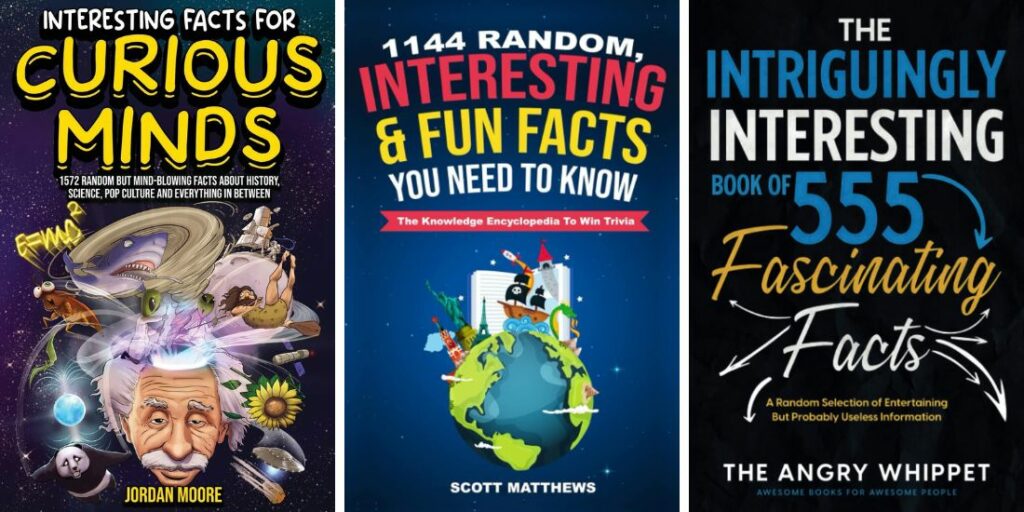 If you're looking for some recommendations, these are a few of our favorite fact books to buy. We use these when planning fun trivia nights with family and friends!
---
We really hope you enjoyed all our facts about Kangaroo Island! If there's any we missed, you can let us know in the comments below and we'll add them to this article!