As a Liverpool FC fan you'll never walk alone. Find out more about this prestigious football team with these fun facts about Liverpool FC!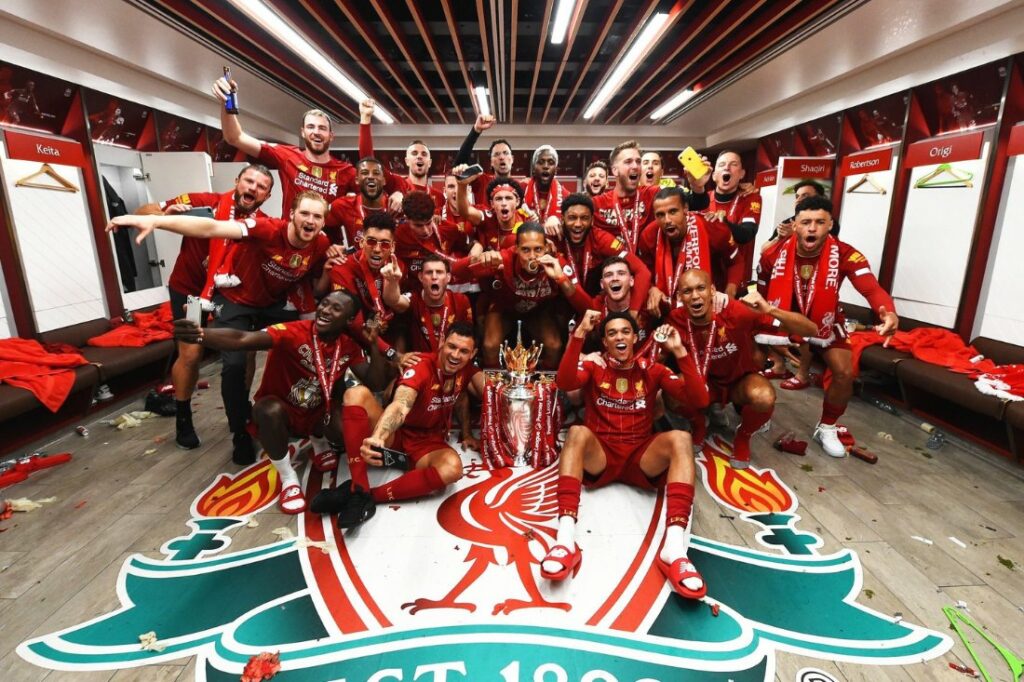 Simply known as the Reds, Liverpool FC are one of the most successful clubs in football history with millions of fans all around the globe.
But the heart of the team lies in Liverpool with the local fans who have embraced the team and cheered them on to multiple trophies in their 130 year history.
But how much do you really know about Liverpool FC? From the greatest players, records, and championship moments, these fun facts about Liverpool FC will explore every aspect of the team.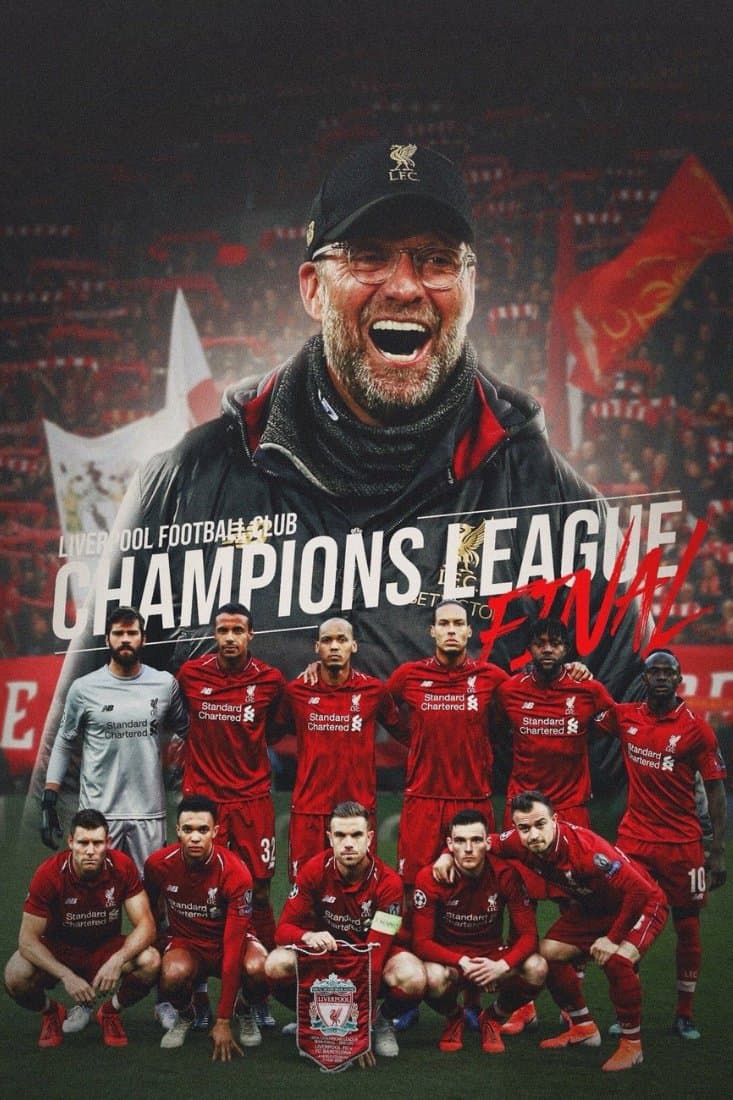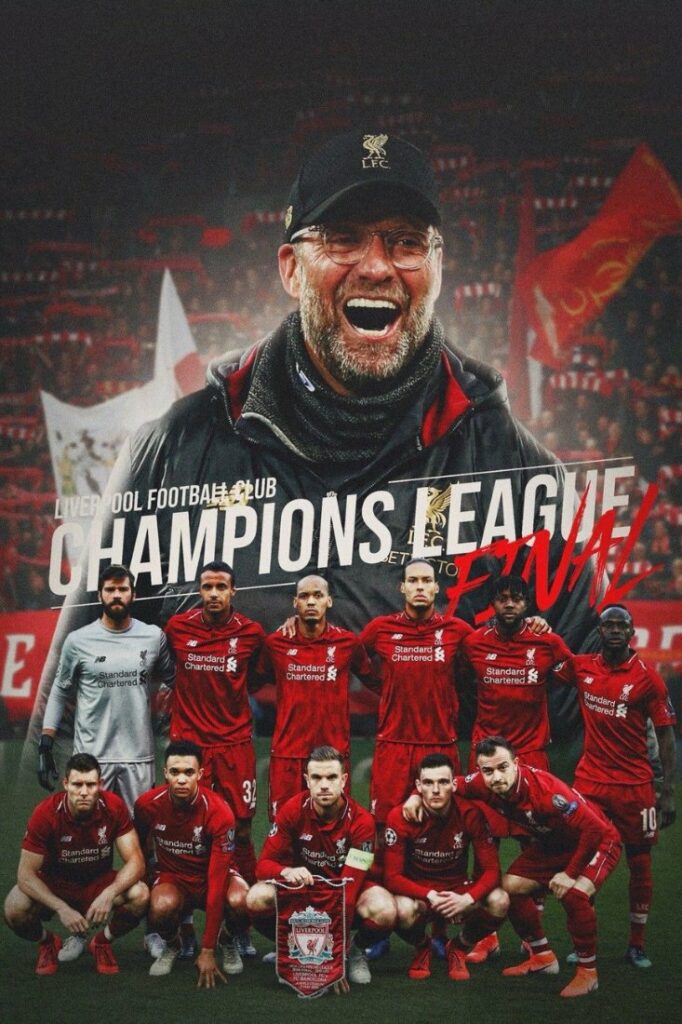 We'll also look at the fascinating history of Liverpool FC, from its emergence as a team due to a rental dispute, the introduction of a mascot after 120 years, and the agonizing offside call that lead to their defeat at the FIFA Club World Championships.
From the high-flying early 1980s, to a six-year suspension from UEFA, to a 30-year title drought, Liverpool FC is one of the most compelling football clubs in the Premier League.
These Liverpool FC facts will leave you with even more reasons to sing "You'll Never Walk Alone" the next time you watch a match on TV – or even better, standing in the Kop at Anfield.
It's kickoff time. Let's discover what makes Liverpool FC one of the greatest teams out there!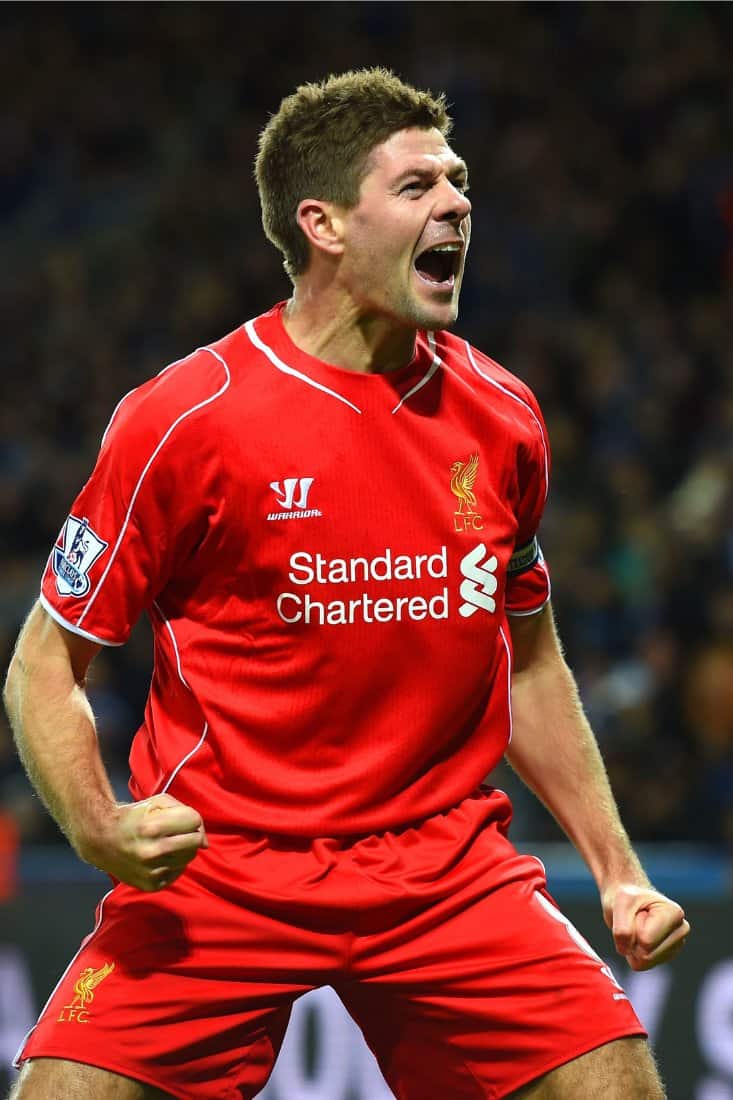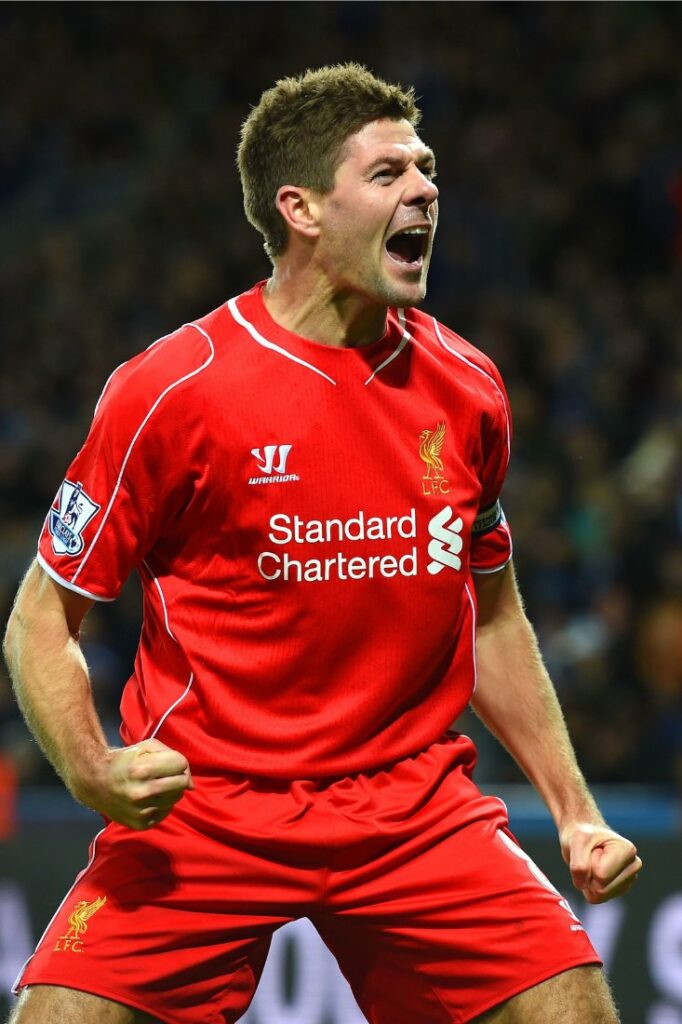 ---
21 Fun Facts About Liverpool FC
1. A few basic Liverpool FC facts
Liverpool is one of the oldest football clubs in the English Premier League and was founded in 1892.
Their uniforms are red with white trim and are emblazoned with the Liverpool FC liver bird logo. In total, Liverpool has won the English top league 19 times (the second most in history after Manchester United).
2. A land dispute led to the creation of Liverpool FC
The founder of Liverpool FC was John Houlding, the future Lord Mayor of Liverpool.
Houlding owned the land where Everton FC played, but after a dispute about rental rates, Everton moved to new grounds and Houlding founded a new team to play on his property – Liverpool FC.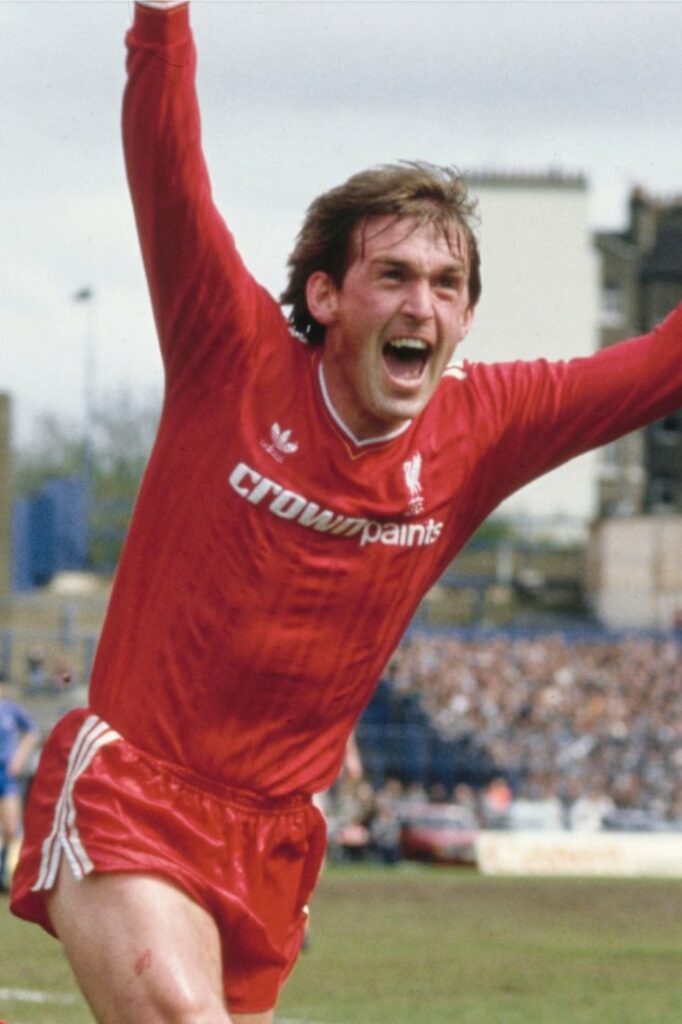 3. The legendary player-manager
Kenny Dalglish, a star player for Liverpool in the success of the 1980s, actually became the first player to become manager of the team while still playing!
This happened in 1985 and Dalglish went on to coach Liverpool until 1991 and then again in 2011. Fans of Liverpool refer to him as King Kenny.
4. What is the home stadium for Liverpool FC?
Anfield Stadium is one of the most iconic stadiums in all of the UK. It's the 7th largest stadium in England with a seating capacity of more than 53,000.
Apart from Liverpool FC's home games the stadium has also hosted musical legends like the Eagles, Elton John and the Rolling Stones – and that was just in 2022!
5. The man who played the most for Liverpool FC
When it comes to incredible records for Liverpool FC look no further than Ian Callaghan. The midfielder played for Liverpool from 1960 to 1978 and appeared in an astonishing and likely unbeatable 857 matches.
Another impressive honor achieved by Callaghan was the FWA Footballer of the Year in 1974.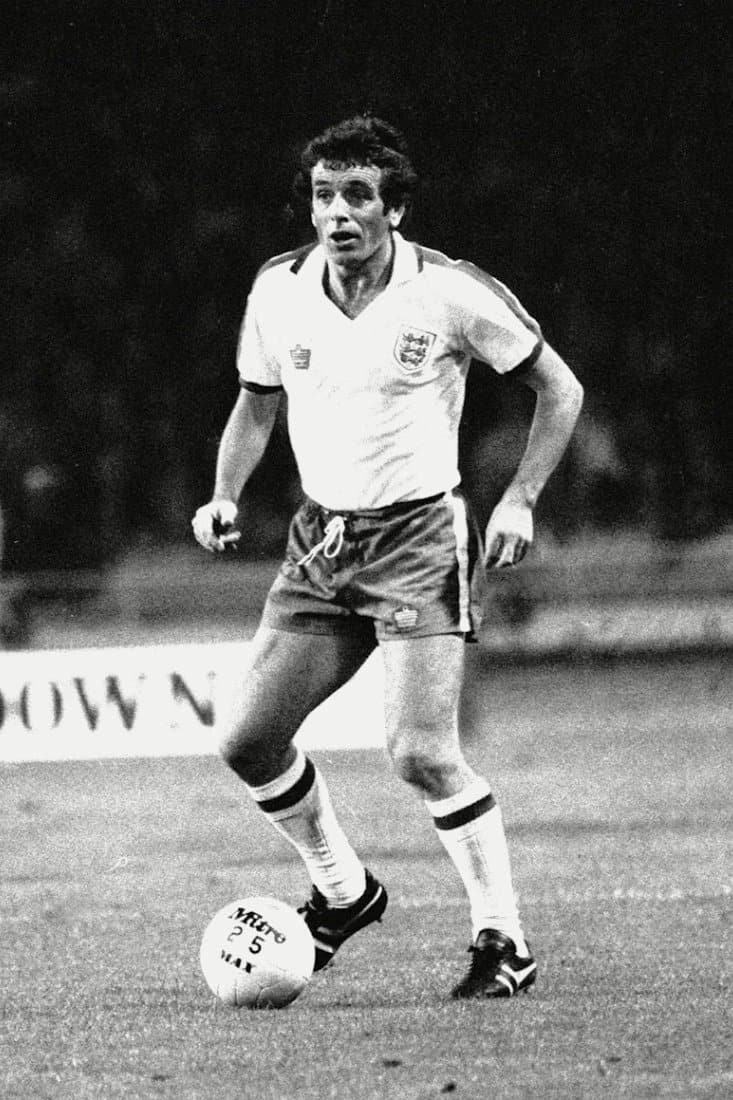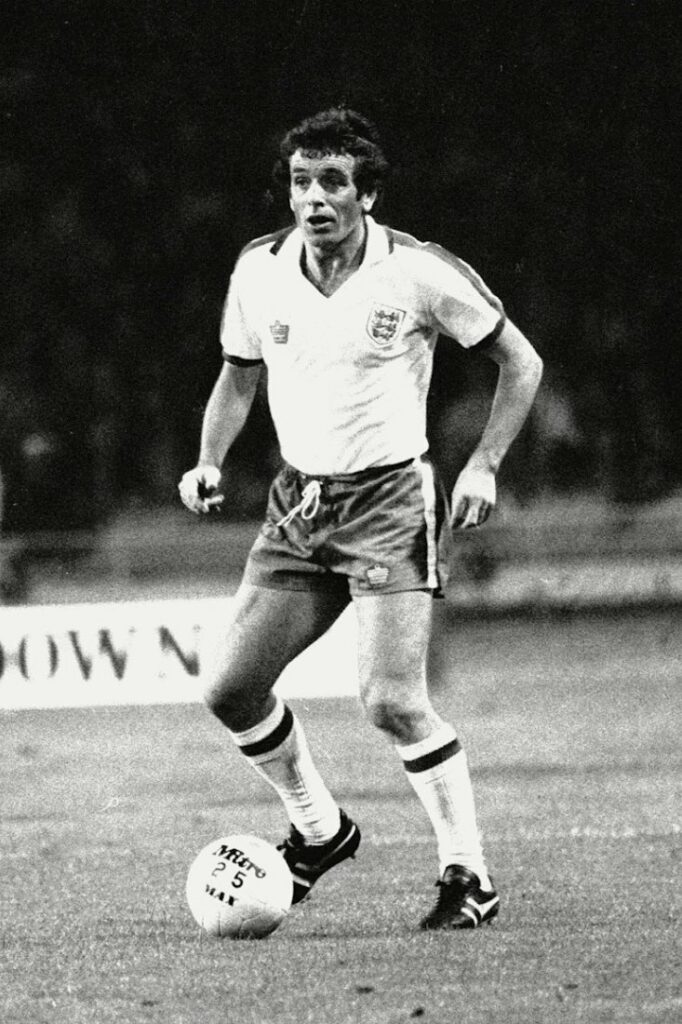 6. The first game for Liverpool FC
It was on September 1st 1892 that the first game was ever played by Liverpool FC at Anfield. In the friendly against Rotherham Town, Liverpool walloped the visitors 7-1.
The first ever Liverpool FC goal was scored by Malcolm McVean. The first ever Liverpool FC hat trick also occurred with Tom Wyllie netting three.
7. Three decades between English titles
After the roaring success of Liverpool FC in the early 1980s, ultimately, the success faded and Liverpool endured a drought of 30 years between championships.
Their final title came in the 1989-1990 season, before the Premier League era even started – until they reigned supreme again in the 2019-2020 season.
8. How did Liverpool FC win the 2019-2020 Premier League title?
The 2019-2020 Premier League season for Liverpool FC was impressive to say the least.
They won the title with a record seven games to spare, had the biggest points lead in history (25 points), and set the record for most consecutive home wins with 24. Talk about worthy champions!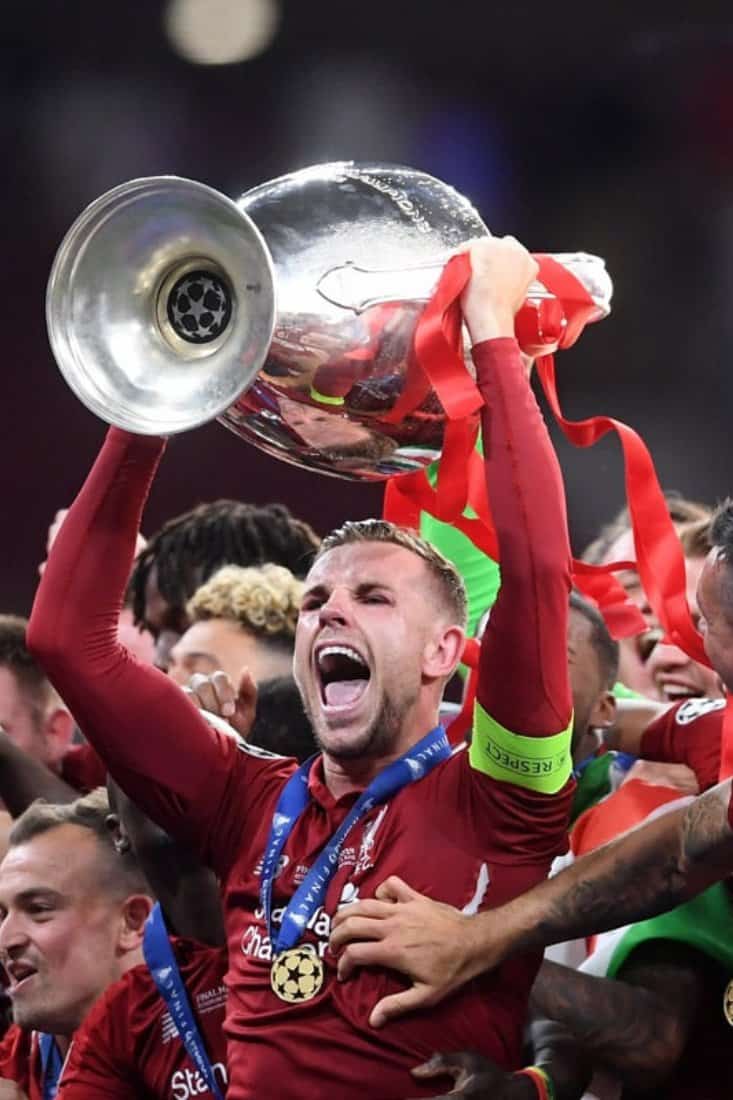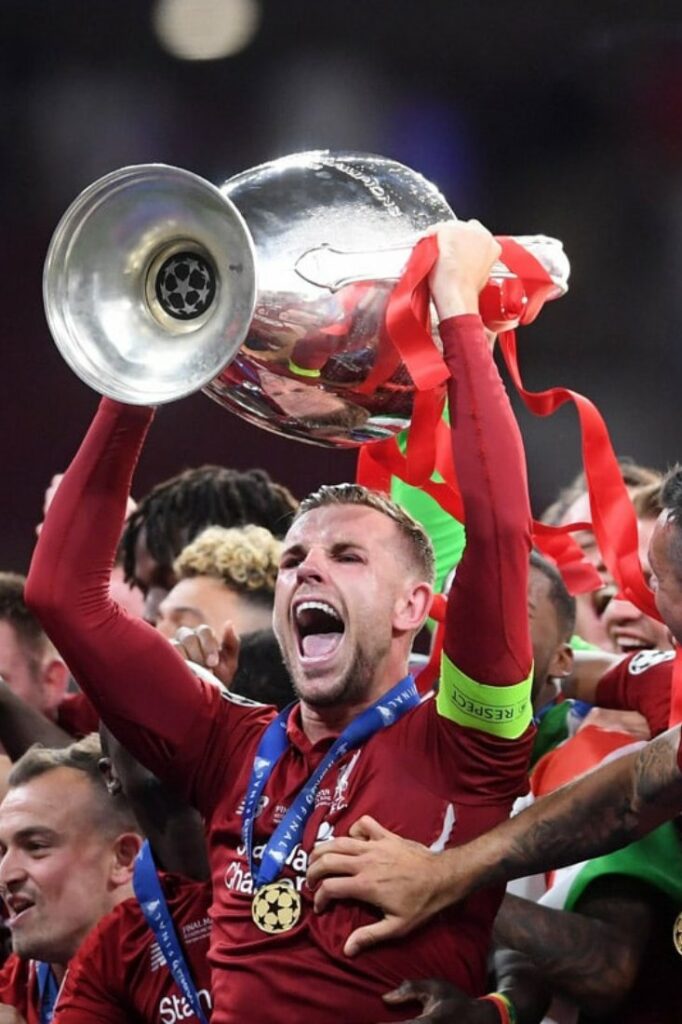 9. Liverpool FC's hometown rivalry
If you're looking for a rivalry that is local, personal, and downright physical, look no further than Liverpool FC vs Everton FC.
Both based in Liverpool, Everton FC and Liverpool FC have been in a raucous rivalry for decades with the two teams acquiring more red cards than any other Premier League matchup. Currently, Liverpool has gotten the better of Everton with a 124(W) – 83(D) – 86(L) record.
10. Liverpool FC's most heated rivalry
Liverpool FC vs Manchester United is often referred to as the biggest rivalry in all of English football. The rivalry stems from the larger rivalry of the people from Manchester and Liverpool. 
As it stands, Manchester United leads the head-to-head with 82 wins to Liverpool's 71, with 58 draws.
11. Liverpool was banned from competition by UEFA
In May 1985 before the start of the European Cup Final between Liverpool FC and Juventus in Brussels, Belgium, Liverpool fans breached a divide between them and Juventus fans causing a brawl and stampede that led to the deaths of 39 people.
As a consequence for the unruly actions, all English football teams were banned from European competition for five years.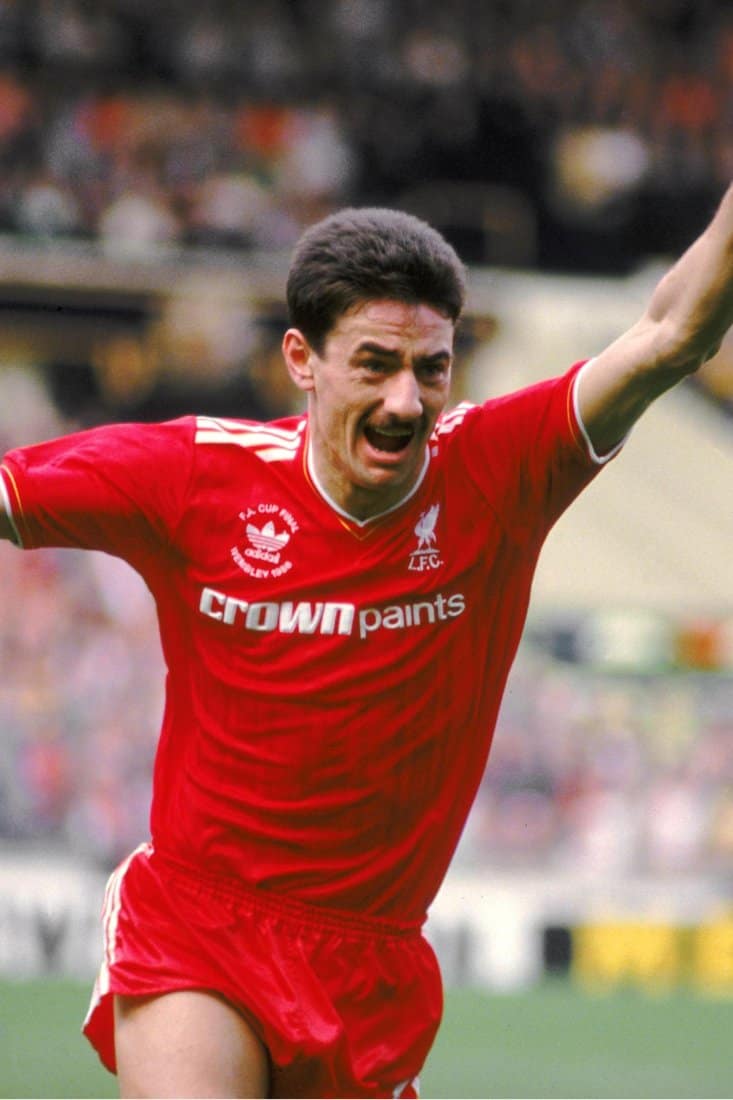 12. Who is Liverpool FC's all-time leading scorer?
The legendary Welshman Ian Rush is the greatest goalscorer in Liverpool FC's history. In fact, Rush scored 346 goals over his 660 appearances from 1981-1996.
Rush also holds the Liverpool FC record for most FA Cup goals, most League Cup goals, and most goals in a single season (47).
13. Two incredible goal scoring streaks
Egyptian superstar Mohamed Salah is one of the best international footballers playing the game today and he has achieved a few impressive streaks for his Liverpool FC team.
First, the most consecutive matches with a goal scored for Liverpool FC (10 matches). Second, the record for the most consecutive home games with a goal scored (9 matches).
14. The famous slogan of Liverpool FC
The 1960s hit song "You'll Never Walk Alone" from the musical Carousel has become synonymous with Liverpool FC since the fans started singing the tune in 1963.
While the song hit #1 in the UK for 4 weeks that year, the fans adopted it as their own, and it has become Liverpool FC's signature song and slogan ever since.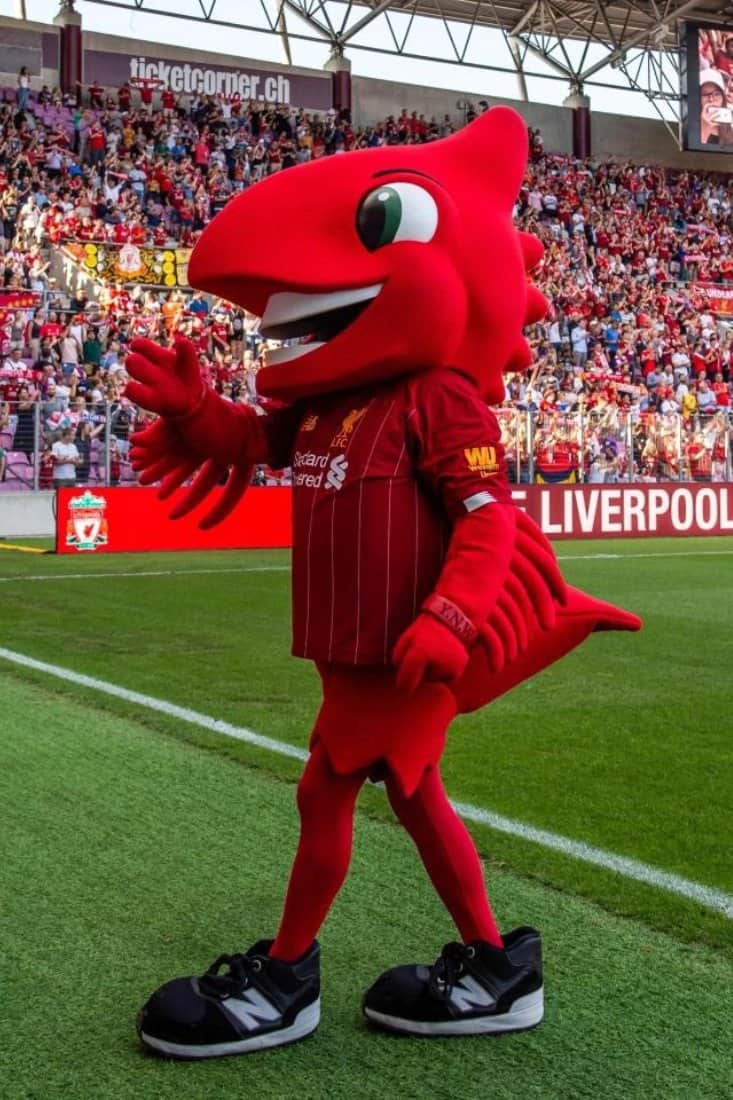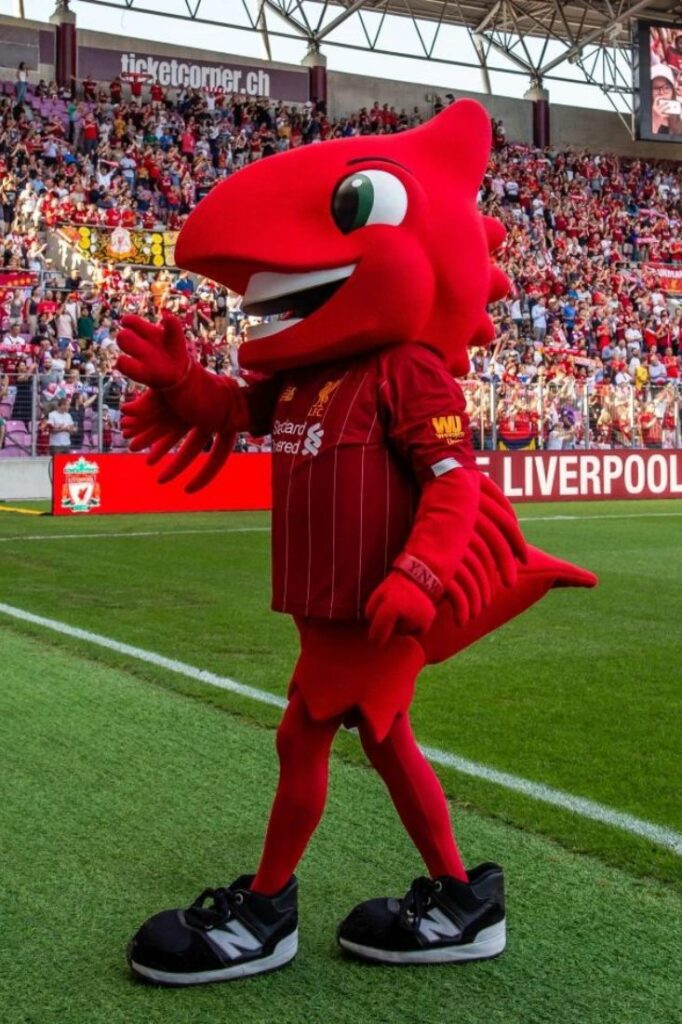 15. A new mascot for Liverpool FC
Believe it or not, Liverpool FC didn't have a mascot until 2012 when the club was sold to Fenway Sports Group.
Mighty Red, a red liver bird, was introduced in 2012. The liver bird has been a symbol of the city of Liverpool for centuries.
16. Who is the highest paid player on Liverpool FC?
Yes, Mohamed Salah deserves two spots on our fun facts about Liverpool FC. Salah's current contract is one of the highest in Premier League history, and he's currently the 4th highest paid player with a whopping salary of £18.2 million ($23.2 million).
17. Liverpool are champions of Europe
Liverpool FC, the legendary football club, has emerged victorious in the UEFA Champions League an impressive six times.
Their triumphs in 1976-1977, 1977-1978, 1980-1981, 1983-1984, 2004-2005, and 2018-2019 showcase their historic dominance. These triumphs solidify Liverpool's status as one of the most successful clubs in European football history. Only Real Madrid (14) and Milan (7) have won more titles.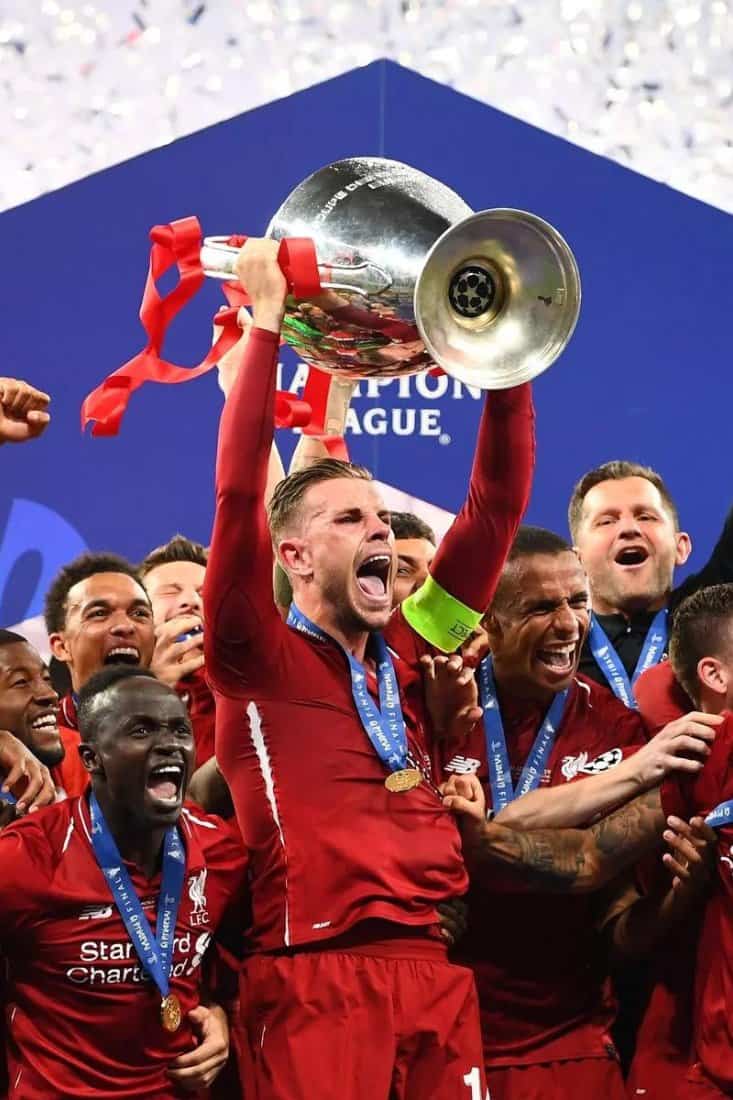 18. The most bitter defeat of Liverpool FC
Here is one of the most astonishing Liverpool football facts that we couldn't believe. During the 2005 FIFA Club World Championships, Liverpool lost the final to Sao Paulo after 3 goals were disallowed because of offside.
This one definitely leaves a bitter taste in the mouth of Liverpool FC fans!
19. How much is Liverpool FC worth?
The Deloitte Football Money League is the official ranking of football club revenue. In the 2021-2022 rankings Liverpool FC was the third richest football team in Europe.
The only teams earning more revenue were Real Madrid and Manchester City. The revenue generated by Liverpool FC in the latest season was over £700 million ($893 million).
20. What basketball star owns a stake in Liverpool FC?
We bet you didn't know that 4-time NBA champion LeBron James is a part owner of Liverpool FC. James owns approximately 2% of the team. His stake is worth approximately £37 million ($47 million).
He attended his first game at Anfield when Liverpool FC played Manchester United on May 8th, 2013, and he's been a massive fan ever since.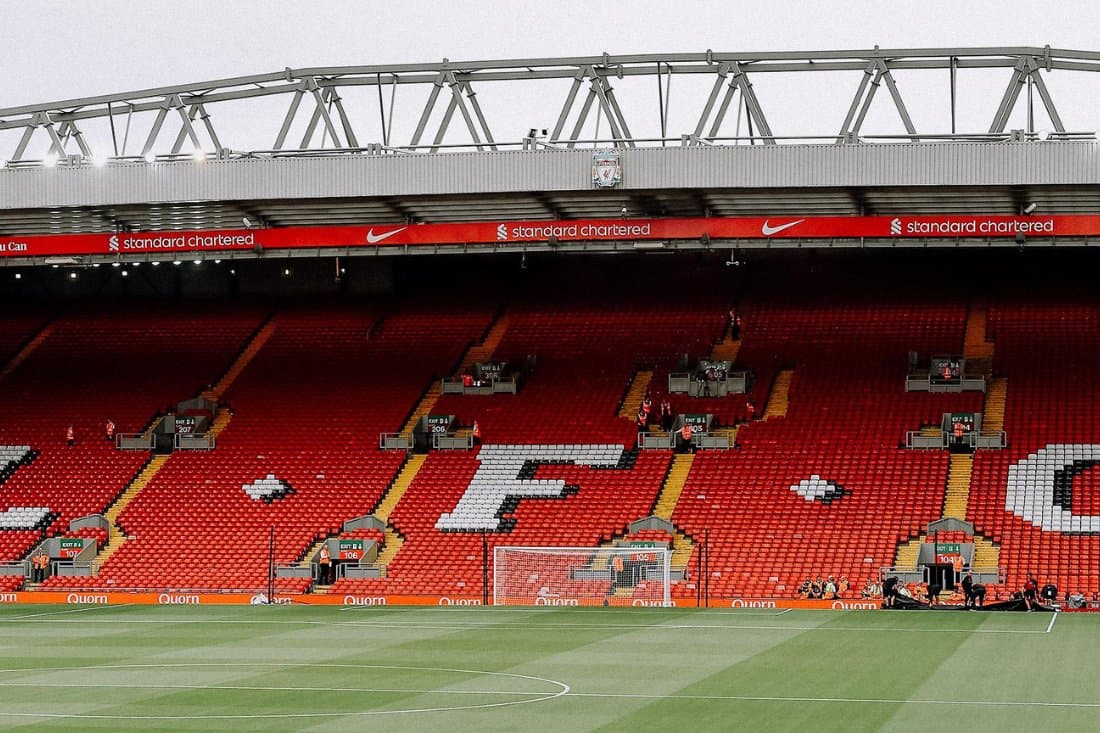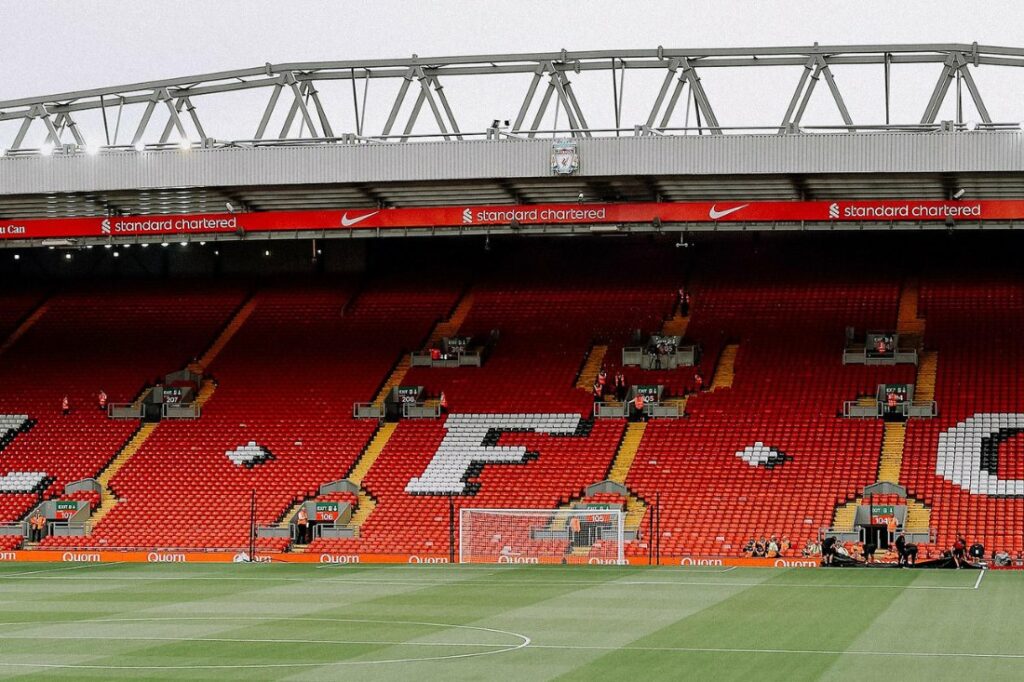 21. What is The Kop?
Liverpool's famous Kop is the grandstand at Anfield. The steep seating area for Liverpool fans is named after a hill in South Africa that was instrumental in the Second Boer War in 1900.
The Kop was redesigned and rebuilt in 1994 and can hold up to 12,390 people. It remains one of the most raucous, rowdy and famous football stands in the world.
---
Who wants more fun facts?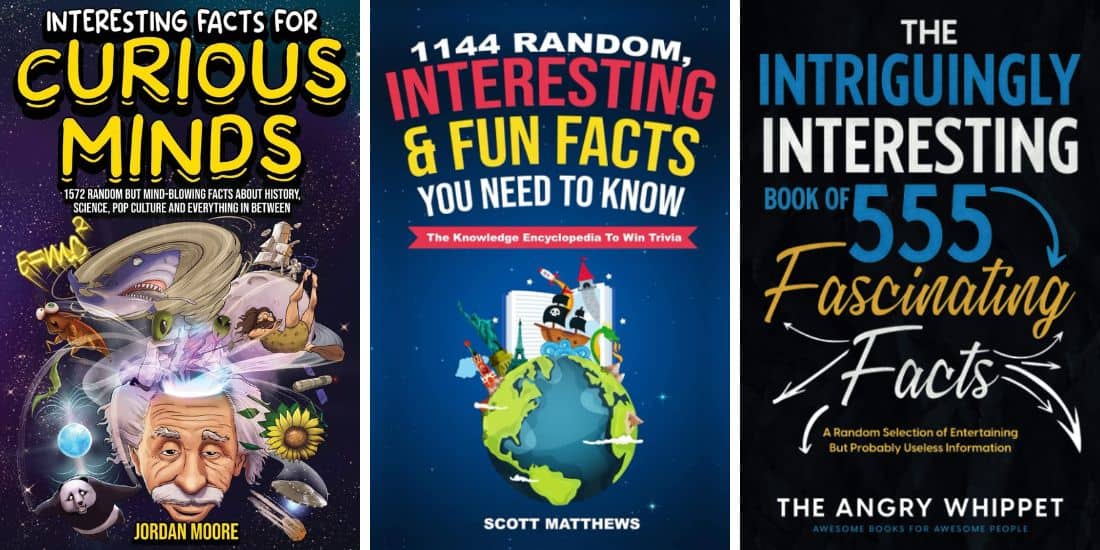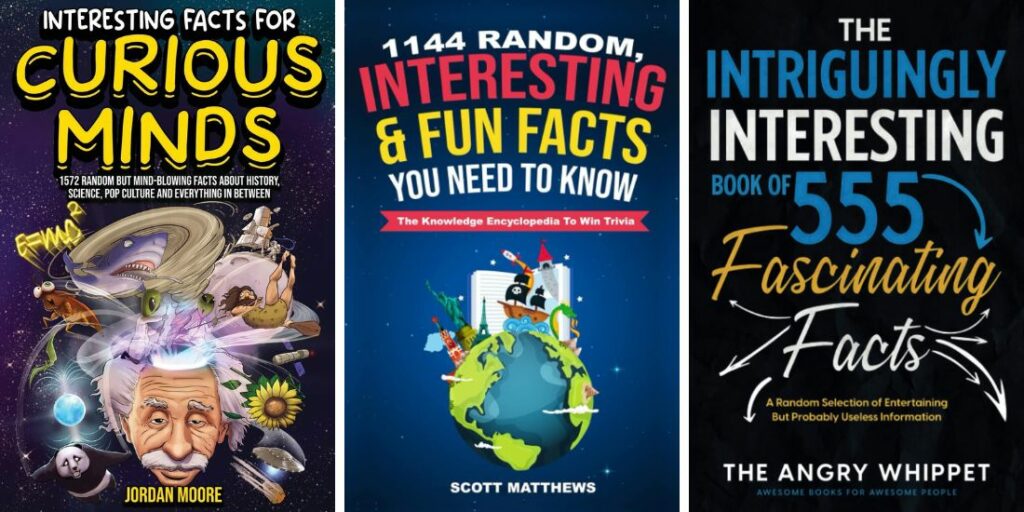 If you're looking for some recommendations, these are a few of our favorite fact books to buy. We use these when planning fun trivia nights with family and friends!
---
We really hope you enjoyed all our fun facts about Liverpool FC! Did you learn something new?
If there's any Liverpool FC facts we missed, you can let us know in the comments below and we'll add them to this article!