The capital of Austria is rich in history, culture & pristine beauty. Find out everything you need to know with these fun facts about Vienna!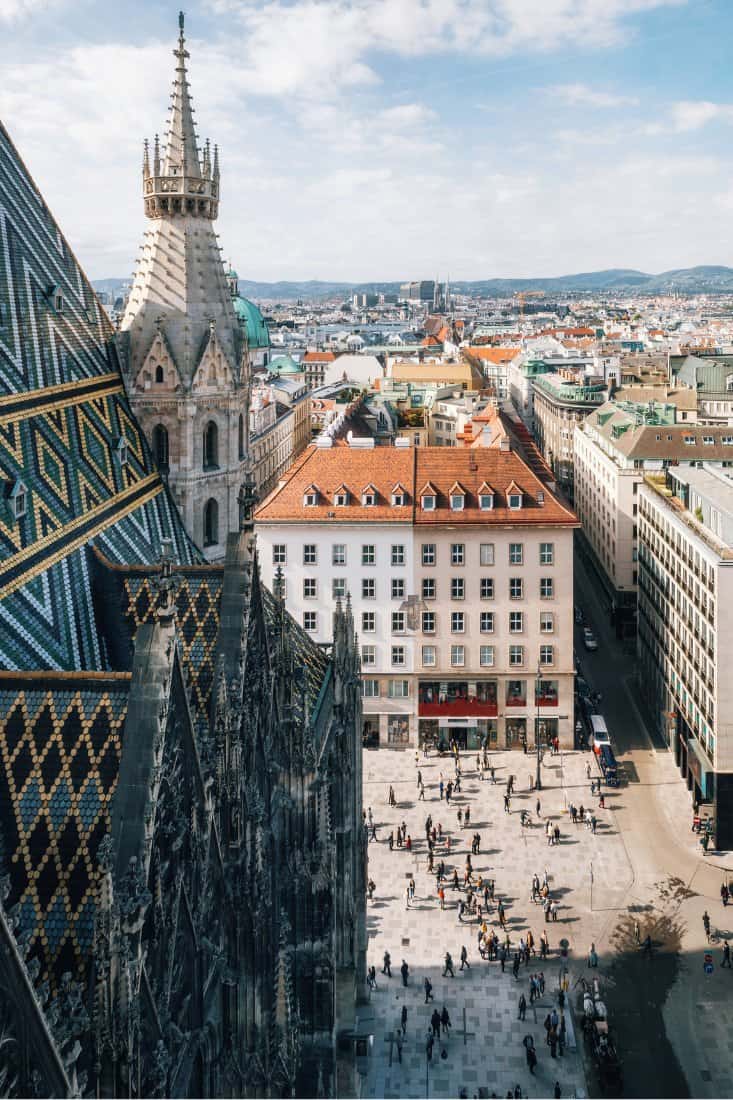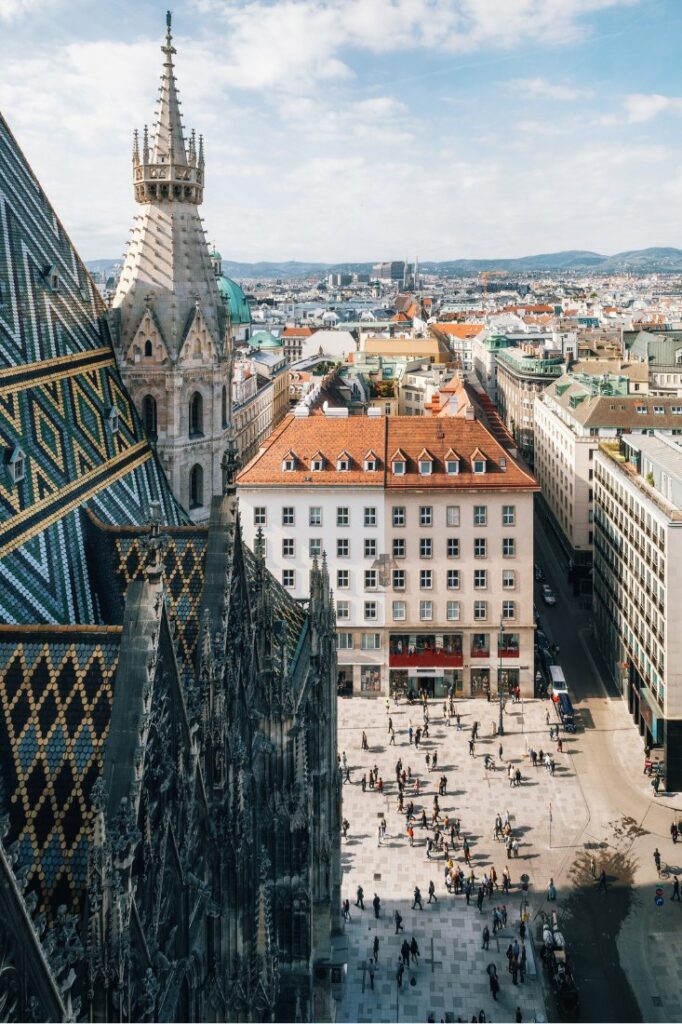 If you're a fan of classical music then you probably already know a lot about Vienna. The city was home to the greatest classical musicians of all time, including Mozart, Beethoven and Haydn. That's quite the list!
But how much do you know about the other aspects of this idyllic city? We have a few surprises in store with these fun facts about Vienna.
Full of greenspace and historic and modern architecture, Vienna perfectly blends its rich history with equal focus on moving the city forward in innovation.
And did you know, Vienna has been declared the world's most liveable city, as well as the world's greenest city? It's no wonder people love living there!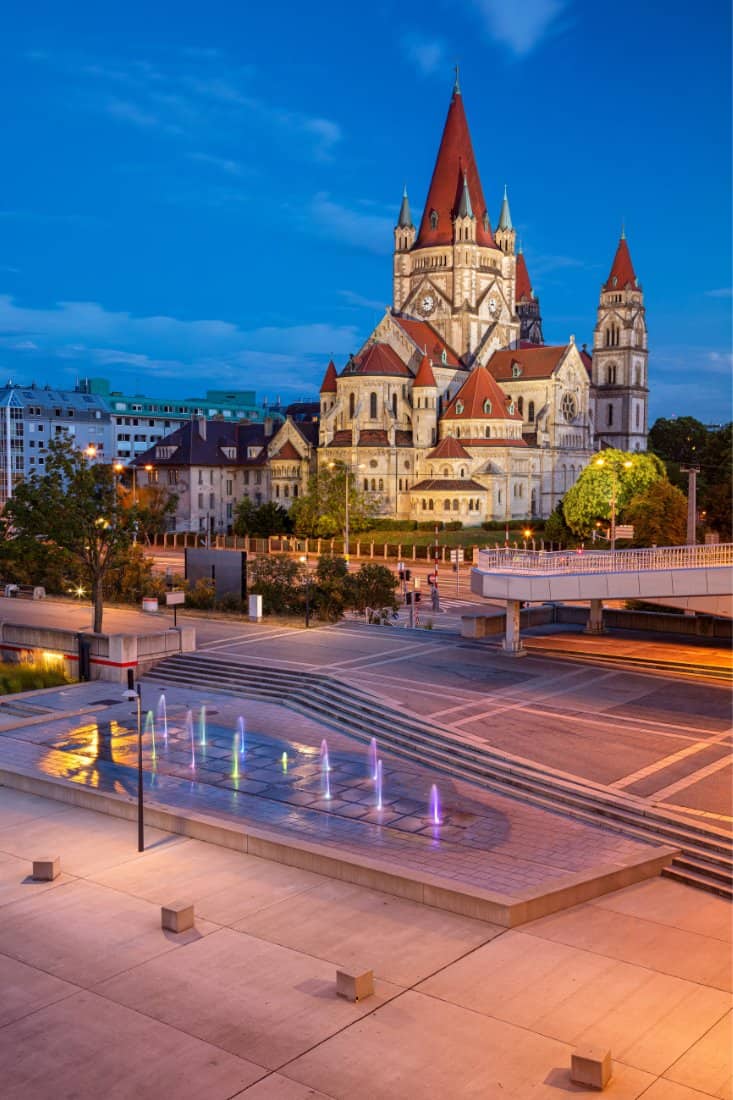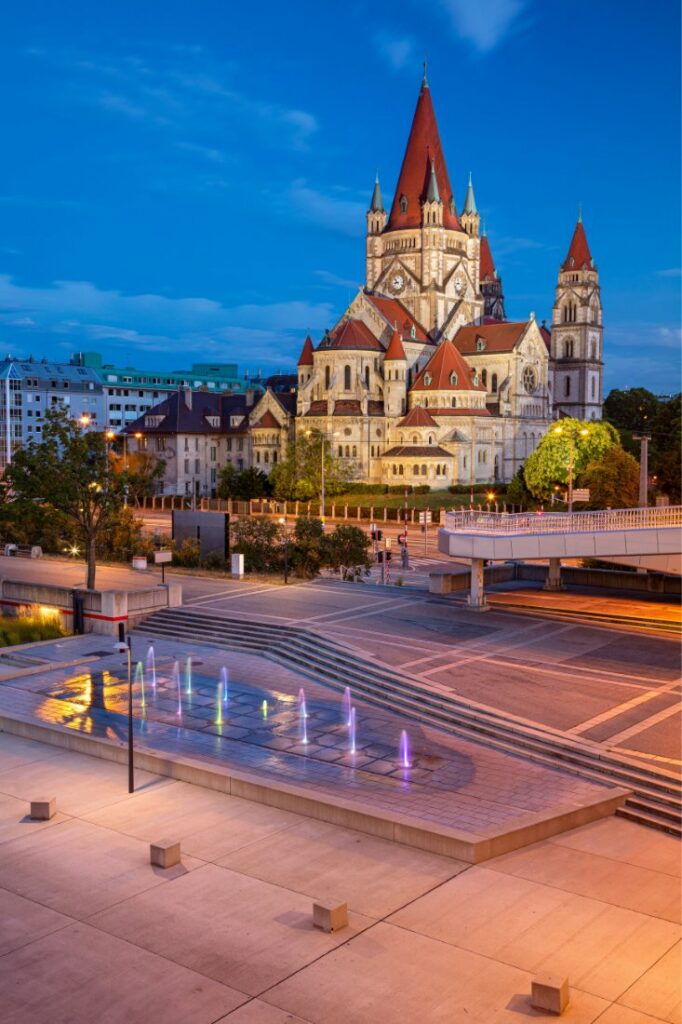 There's so many world-class tourist attractions in Vienna, including the world's oldest zoo, oldest ferris wheel, and a museum dedicated to Sigmund Freud.
We also have some Vienna facts you may not be expecting. For example, how much do you know about Vienna's drinking water? Or the Viennese queen who ruled after her father was poisoned with mushrooms?
From the forested paths around the city to the catacombs lurking underneath, let's take a trip to Vienna and learn why the city has the reputation as the best place in the world to live.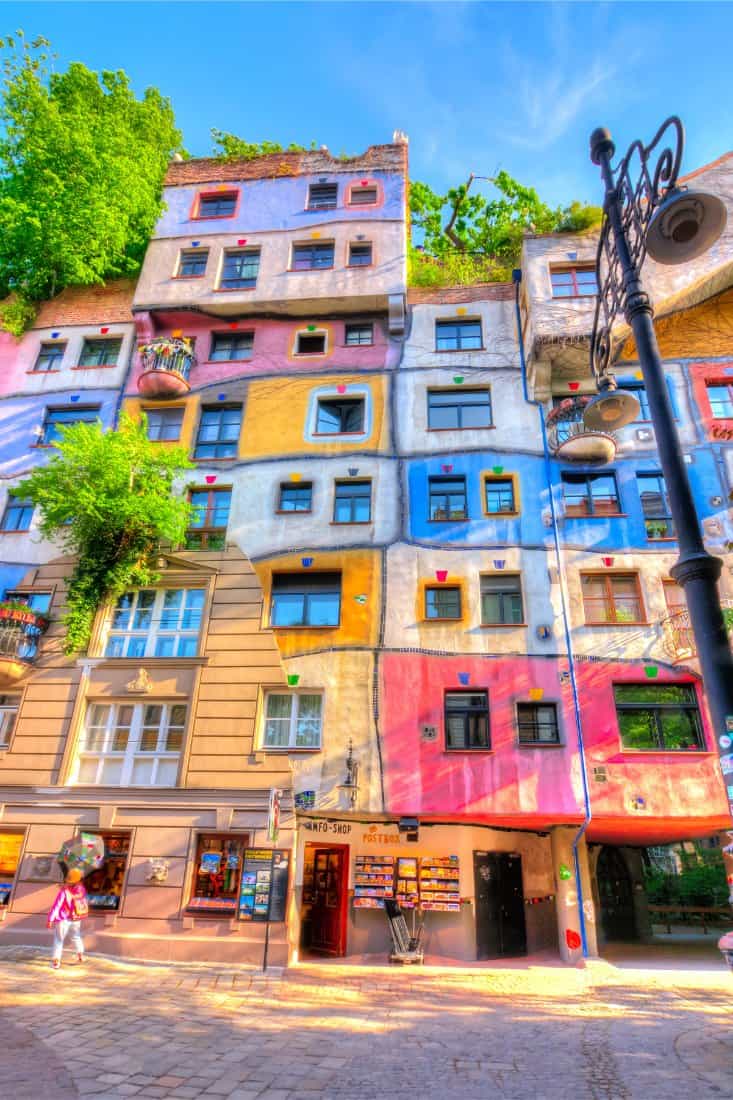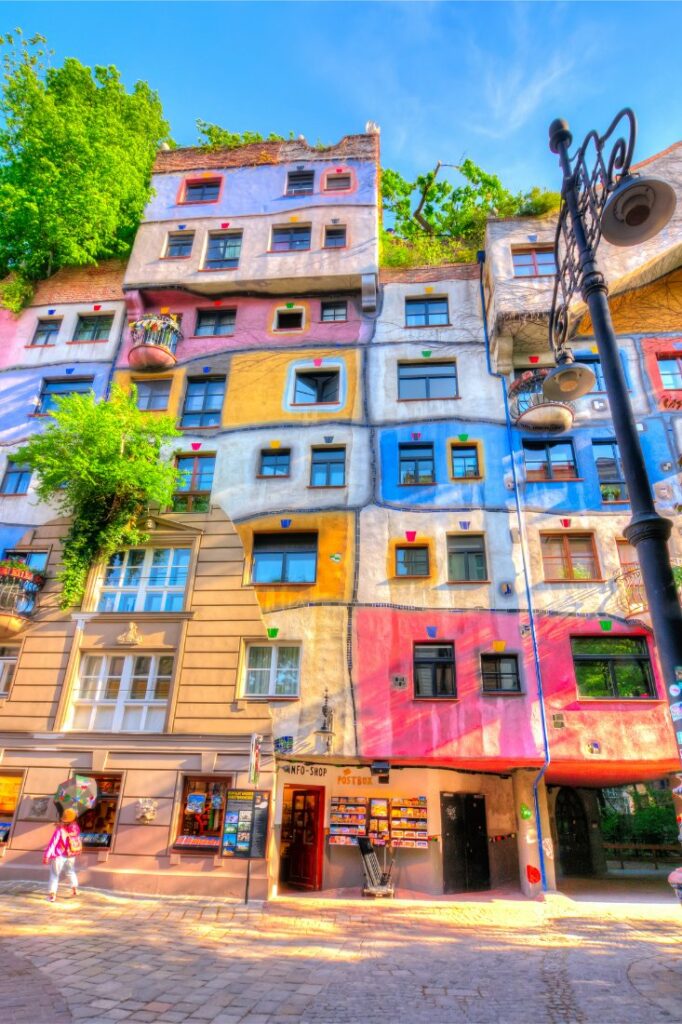 ---
21 Fun Facts About Vienna
1. How much do you know about Vienna?
Here's a few rapid fire Vienna facts to get us started. Vienna is the capital of Austria with a population of over 2 million. 
It's the 6th largest city-proper in Europe and the largest city on the Danube River. Around 2 million tourists visit Vienna annually.
2. Vienna is the best place to live
Did you know that Vienna is the world's most liveable city? The 2022 Global Liveability Index ranked 173 cities on a variety of factors including infrastructure, health care and access to green space and Vienna took the top spot. 
Vienna is no stranger to being #1. It was also the world's most liveable city in 2018 and 2019.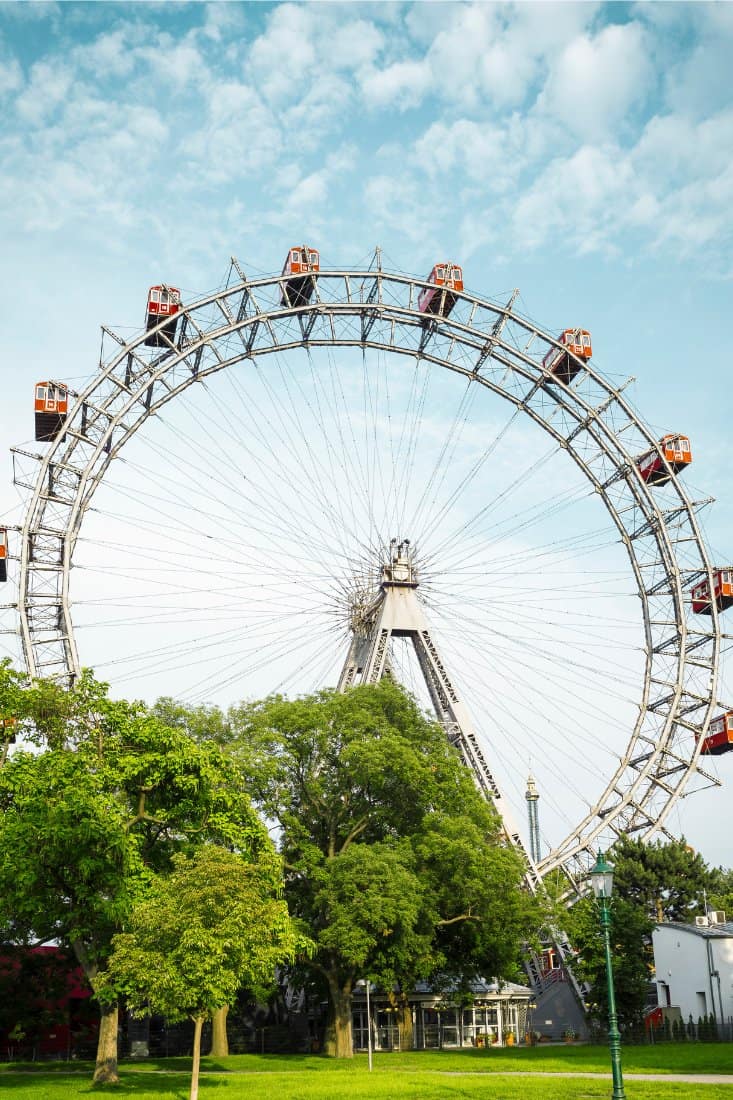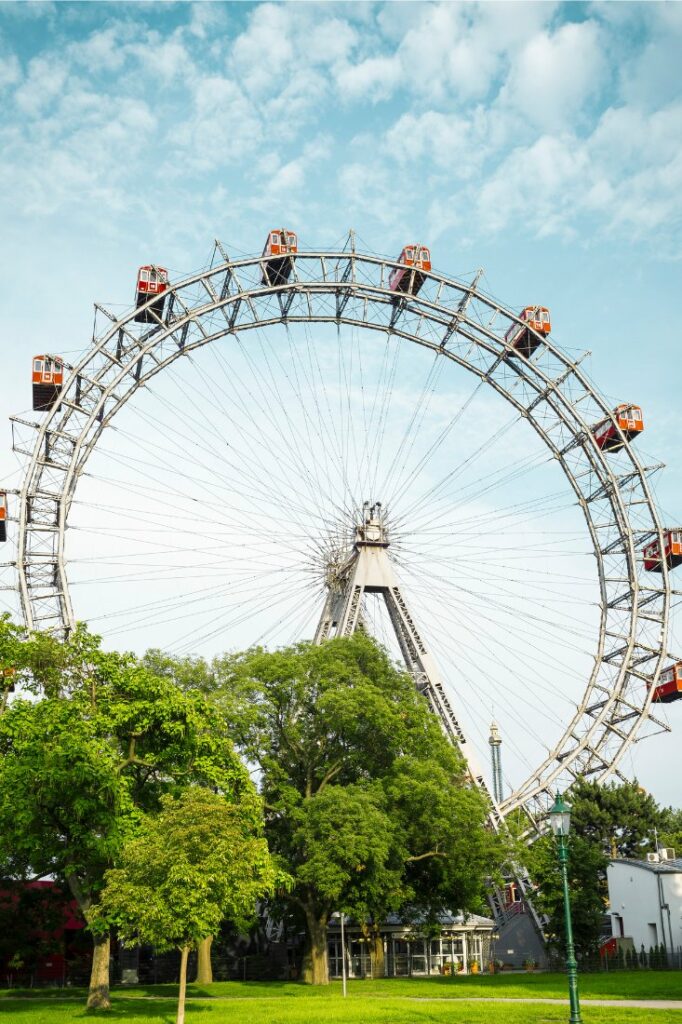 3. Take a ride on the world's oldest ferris wheel
The Wiener Riesenrad (Giant Ferris Wheel) is a must-see attraction in Vienna! Constructed in 1897, the wheel escaped demolition in 1916 and then was severely damaged in World War II.
The wheel has been featured in many movies including The Living Daylights (1987) and Before Sunrise (1995).
4. The refreshing water of Vienna
Did you know Vienna has some of the cleanest drinking water in the world? Viennese water is piped in from mountain springs in the nearby Alps.
The water in Vienna is so legendary that for the 150-year anniversary of the first water line, a mural was painted on the side of a government building.
5. The whimsical invention of Vienna
The snow globe was invented in Vienna by Erwin Perzy in the late-1800s. He was initially trying to make a surgical lamp, when he noticed particles reflecting the light reminding him of snowfall. 
Perzy made his first snow globe and opened a shop in Vienna. The shop was extremely successful and is still open today.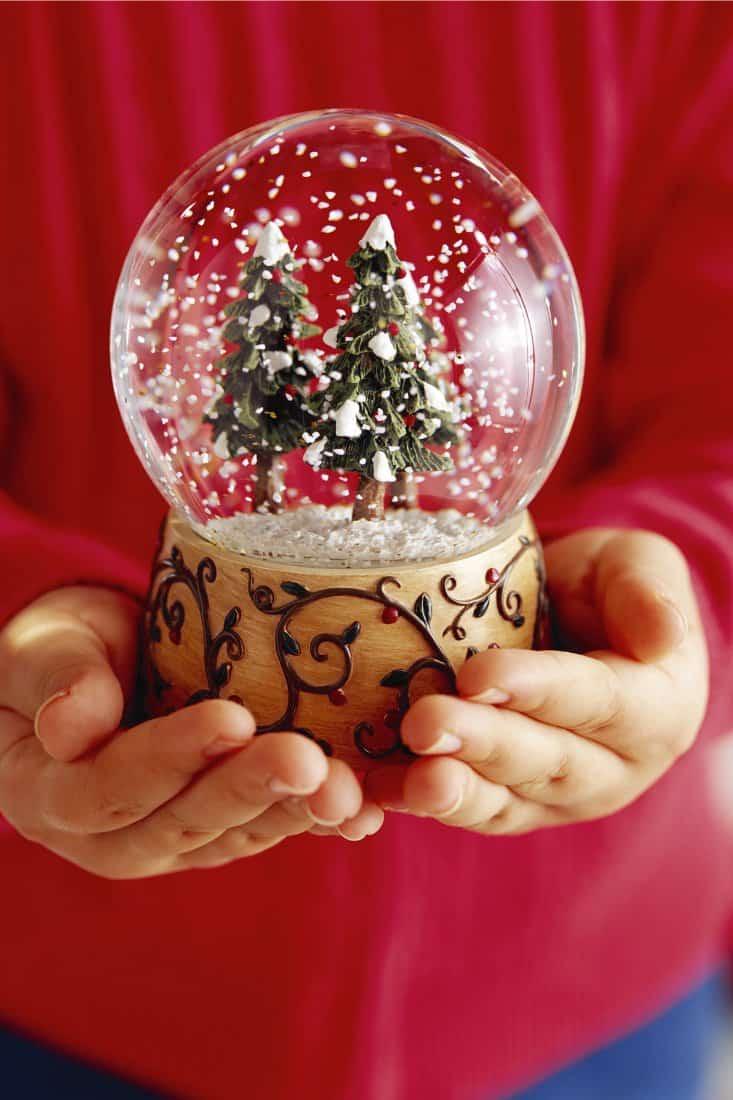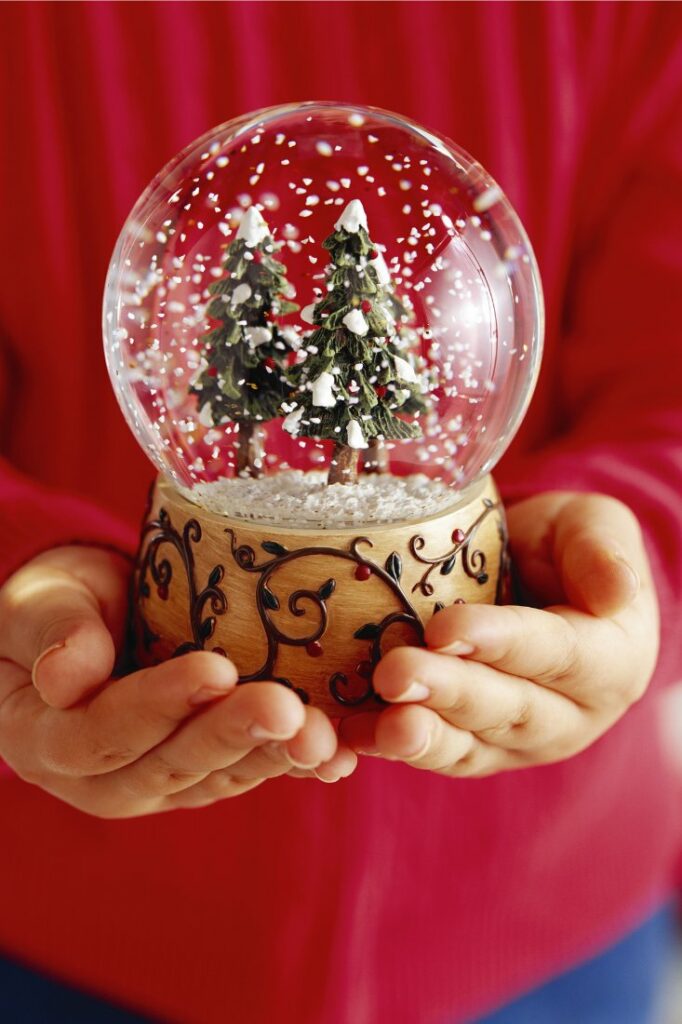 6. What are some of Vienna's nicknames?
Vienna is most known as the City of Music. The epicenter for Classical music, Vienna was the home of several legendary classical composer, including Mozart and Beethoven.
Vienna is also known as the City of Dreams in association with the father of psychotherapy and dream interpreter Sigmund Freud.
7. What language do they speak in Vienna?
In Austria, the most common language is Austrian German. In fact, Vienna is the second largest German speaking city in the world behind only Berlin. 
But the Viennese speak a distinct dialect of Austrian German known as Wienerisch.
8. What's the other name for Vienna?
The Austrians call their capital city of Vienna, Wien. Now where have you seen that four-letter combination before?
That's right. Wiener schnitzel is a Viennese schnitzel. Men from Austria are known as Wieners and females are Weinerin.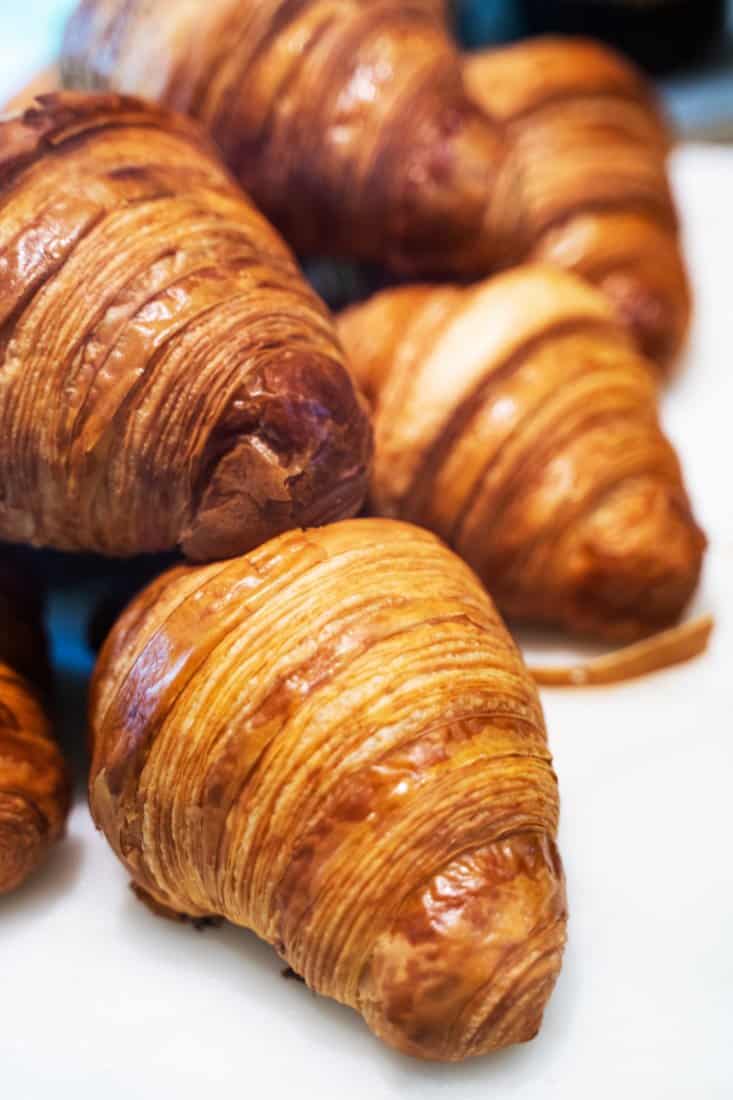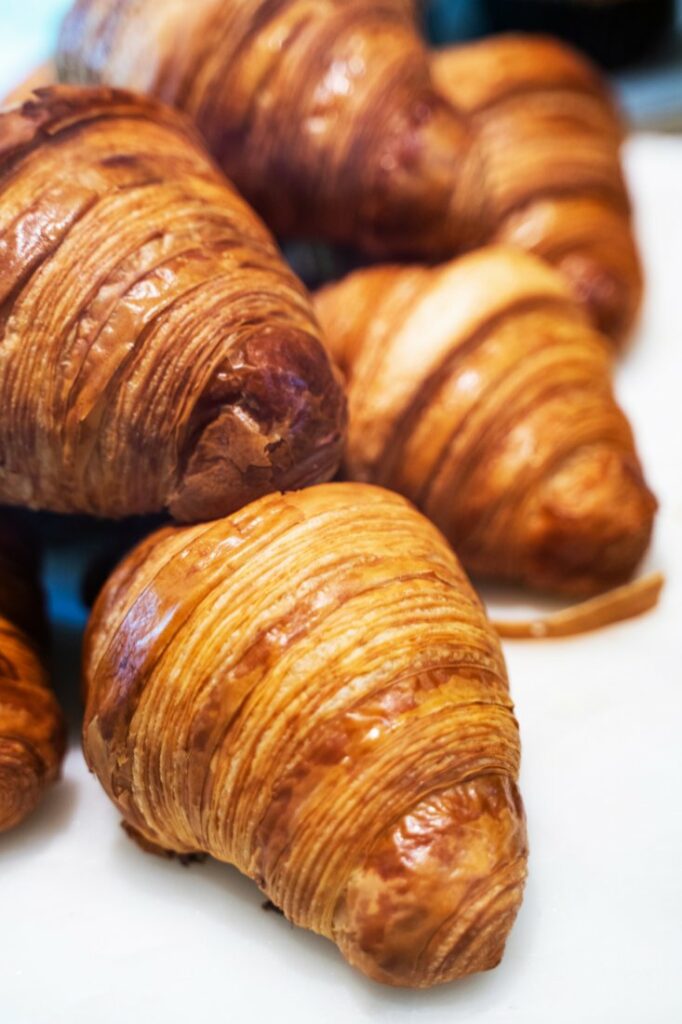 9. Vienna is a city of world heritage
Vienna's city center became an official UNESCO World Heritage Site in 2001. Vienna was selected for its essential role in the rise of European music and for its historic architecture including baroque castles.
Unfortunately, due to a high-rise building project in Vienna, the UNESCO distinction was changed in 2017 to World Heritage in Danger.
10. Wait, croissants aren't French?
Believe it or not, croissants, the delectable buttery French pastry, were first developed in Vienna.
During the Austrian-Ottoman conflict in 1683, Viennese bakers created crescent shaped pastries, to mock the Ottomans defeat with a recreation of the crescent symbol on their uniforms.
11. What's the best way to see the sights in Vienna?
How about a morning jog around Vienna's old medieval city? The Ring Road of Vienna (Ringstraße) is a five-kilometer loop that passes Vienna landmarks, including some of its most iconic architecture. If you like to get your steps in this is a must-do when visiting Vienna!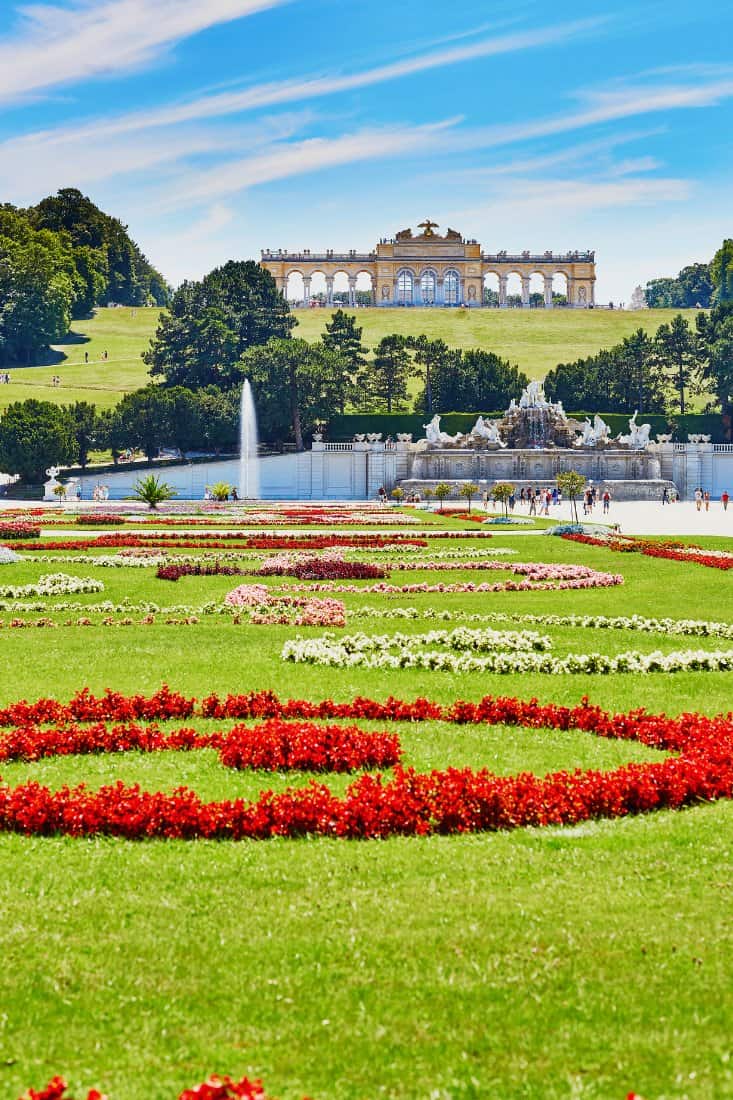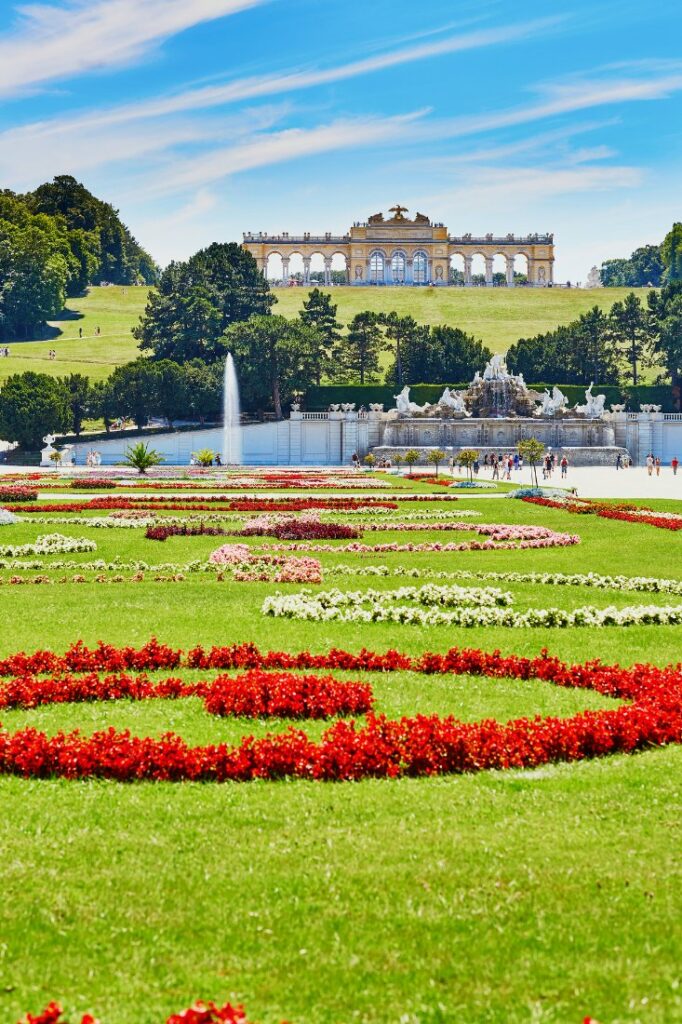 12. Does Vienna have any twin cities?
As an important world city with rich history and culture, it should come as no surprise that Vienna has a number of cooperation agreements around the world.
Some of Vienna's twin cities include Brooklyn, Budapest, Wenzhou, and Vancouver in Canada.
13. Take a trip to the zoo
Vienna is home to the world's oldest zoo. The Tiergarten Schönbrunn was first opened way back in 1752. It may be old, but the zoo has been ranked consistently as one of the best zoos in the world year after year.
Here's an impressive number: the zoo is home to 8,250 animals of 707 species.
14. Why is Vienna called the City of Music?
Mozart, Beethoven, Haydn, Schubert, Brahms – if we're talking classical music, Vienna is the undisputed capital. 
Known as the Classical Period (1750-1820), the Vienna-led musical revolution took music out of the Baroque-era into more clear and elegant Classical arrangements.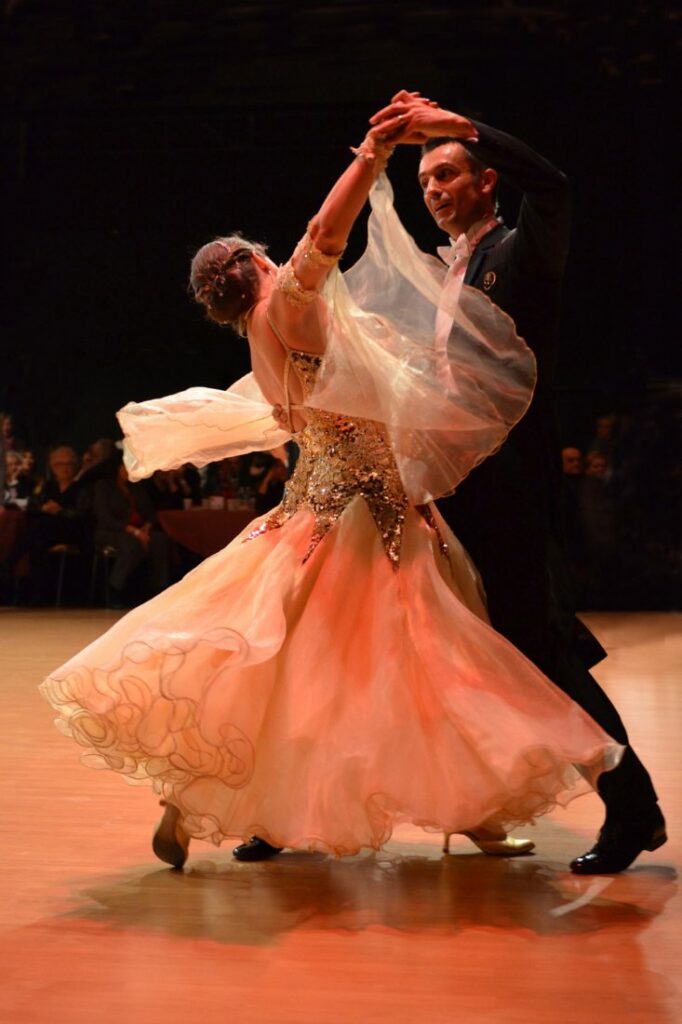 15. The classic Austrian dance
The Viennese waltz, the oldest ballroom dance, was invented and perfected in Vienna.
It gained popularity during the Congress of Vienna in 1814, when European leaders met in the city to discuss the downfall of Napoleon Boneparte. Imagine being a fly-on-the wall during one of those dances!
16. The queen born in Vienna
Maria Theresa was the Archduchess of Austria and Queen of Hungary and Croatia from 1740 to 1780. She was the only female to ever hold these positions.
She took the throne as the eldest surviving child of Holy Roman Emperor Charles VI who died of a suspicious mushroom poisoning.
17. The Imperial Crypt of Vienna
Here's one of the spookiest Vienna facts – the Imperial Crypt under the Capuchin Church in Vienna is a burial chamber home to 145 Hapsburg royalty, including 12 emperors and 18 empresses.
The Capuchin friars who live in the church are the guardians of the crypt.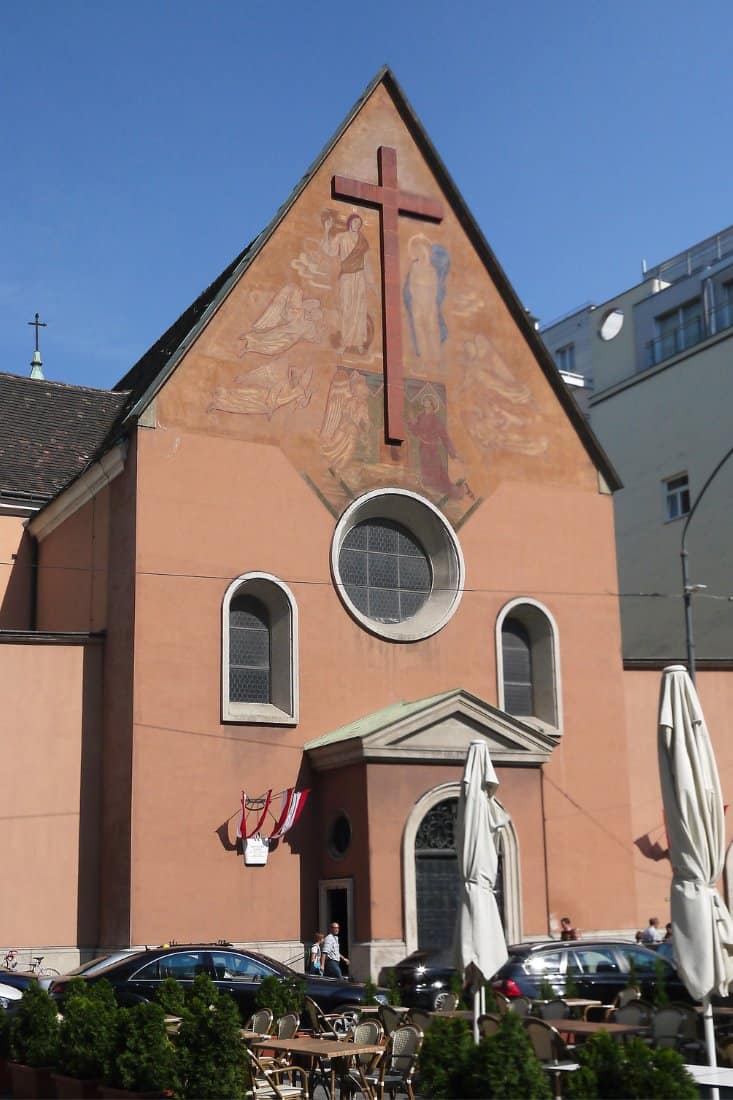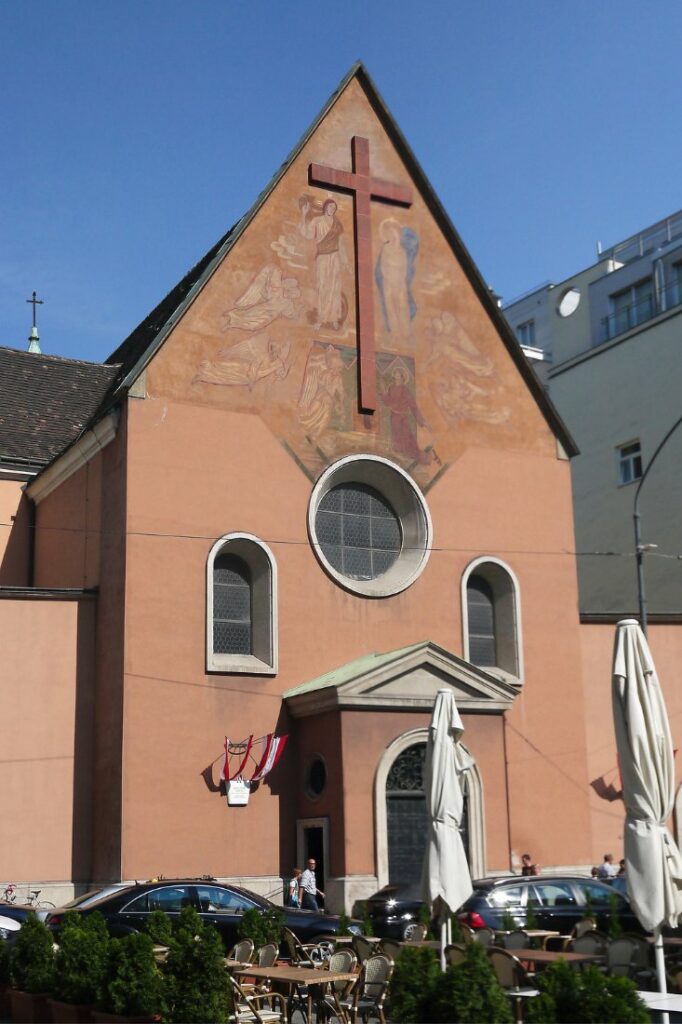 18. The underground network of Vienna
While above ground, Vienna is one of the most modern, green and clean cities in the world, a whole network of tunnels, cellars, catacombs, crypts and stables are right under your feet.
If you want to get a look at the underground world take a tour of The Stephansdom catacombs or St. Stephen's Cathedral catacombs. We love a spooky tour!
19. The architecture you must see in Vienna
Vienna is definitely a city of contrasts, with modern and historic architecture co-existing together in a unique marriage of old and new.
But most importantly, you have to see Schönbrunn Palace. This Rococo palace rebuilt in the 18th century has an astonishing 1,441 rooms and vast gardens. This is opulence and drama at its finest.
20. What can I see on a walk in Vienna?
Did you know that Vienna is one of the world's most walkable cities? If you have some free time to stroll around Vienna take the opportunity to stop by these attractions.
St Stephen's Cathedral built in 1700 and Mozarthaus Vienna, the home of Mozart from 1784-1787 and now a Mozart museum.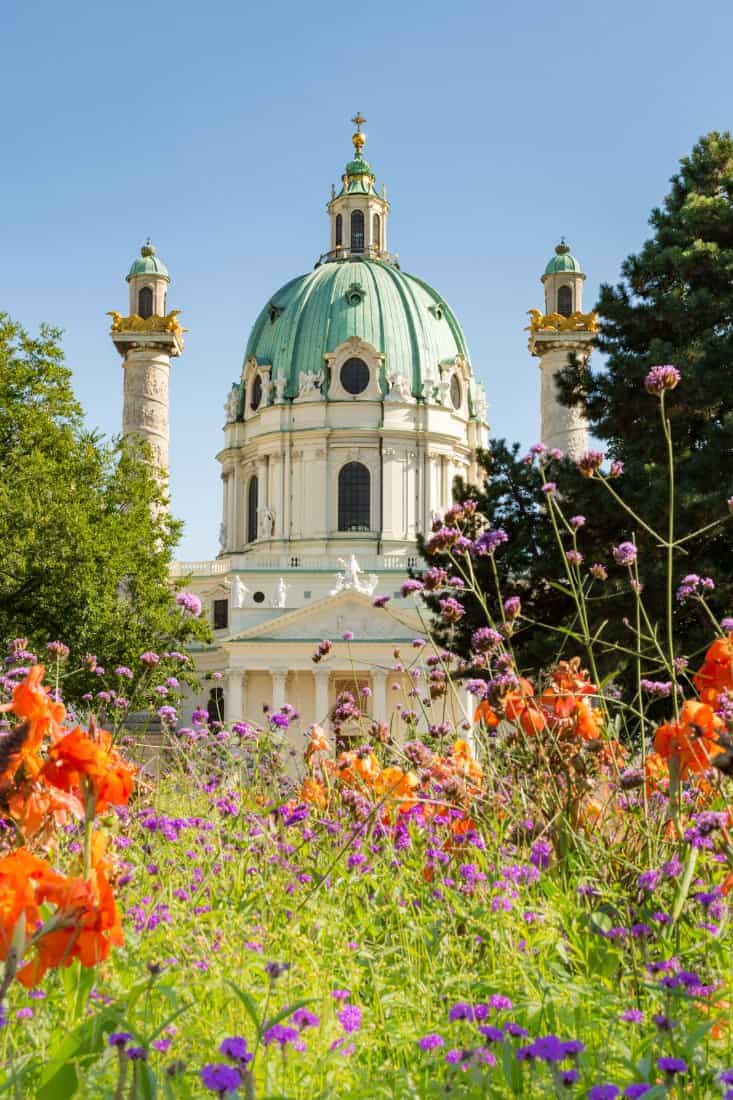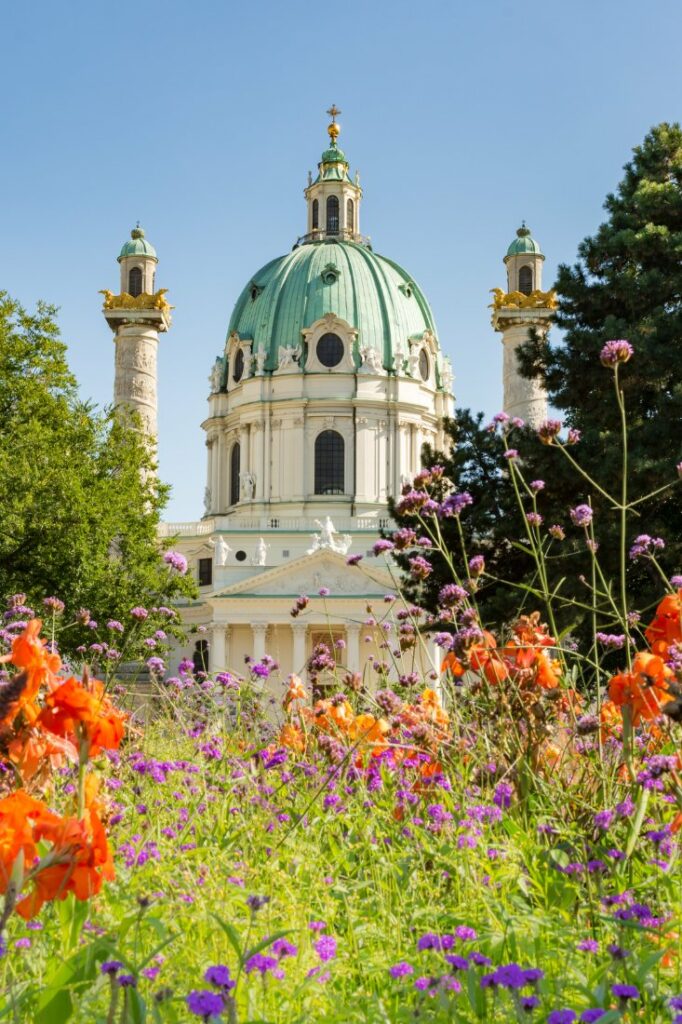 21. Vienna is a city of bridges
Can you believe that there are over 1700 bridges in Vienna? That even beats Venice by 4-times! Across the Danube alone there are over 20 different bridges.
One of the most trafficked bridges in Vienna is the Reichsbrücke that sees 50,000 vehicles cross the Danube daily.
---
Who wants more fun facts?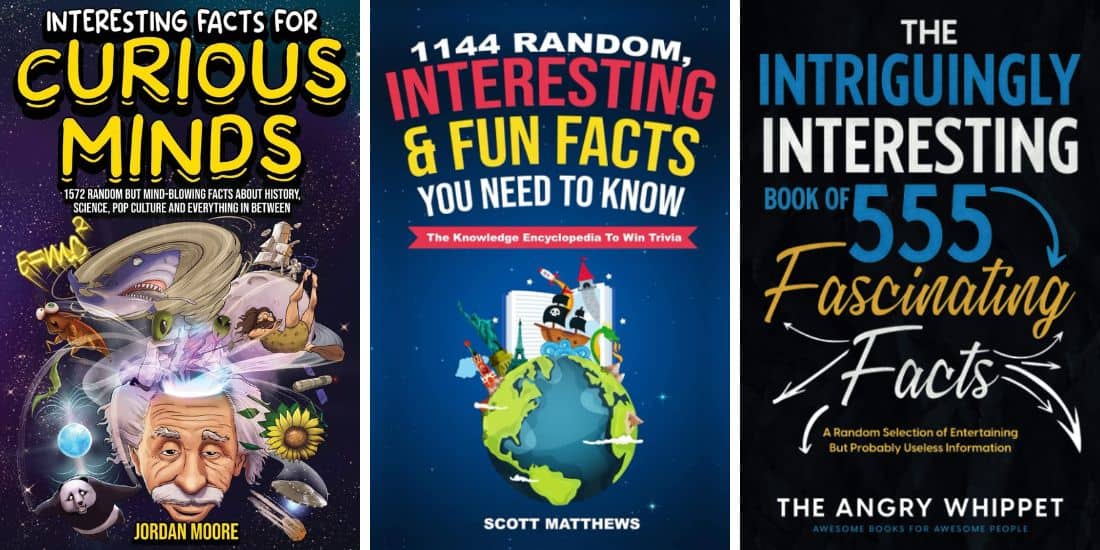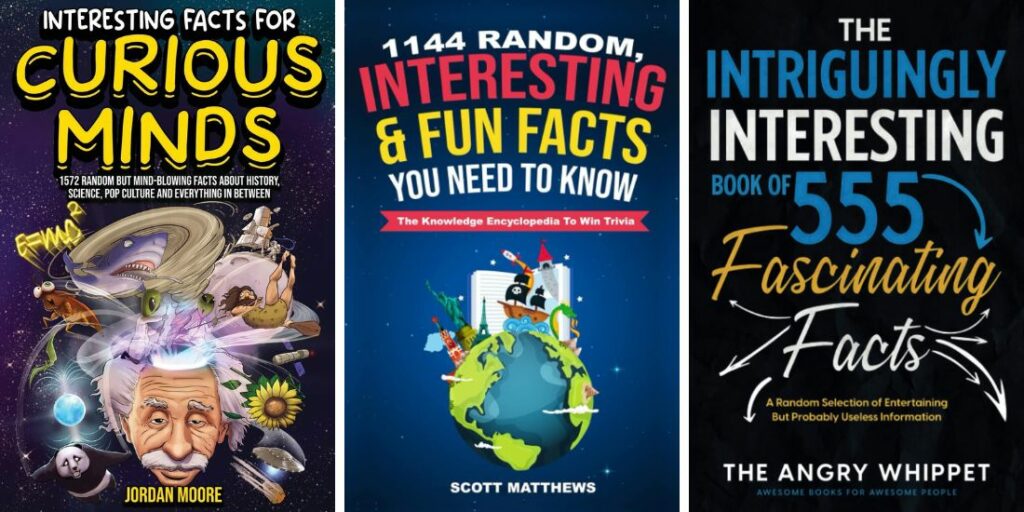 If you're looking for some recommendations, these are a few of our favorite fact books to buy. We use these when planning fun trivia nights with family and friends!
---
We really hope you enjoyed all our fun facts about Vienna! Did you learn something new?
If there's any Vienna facts we missed, you can let us know in the comments below and we'll add them to this article!