Looking for the best fun facts about Munich? From how beer saved the city to how much of it they really drink, check out these Munich facts now!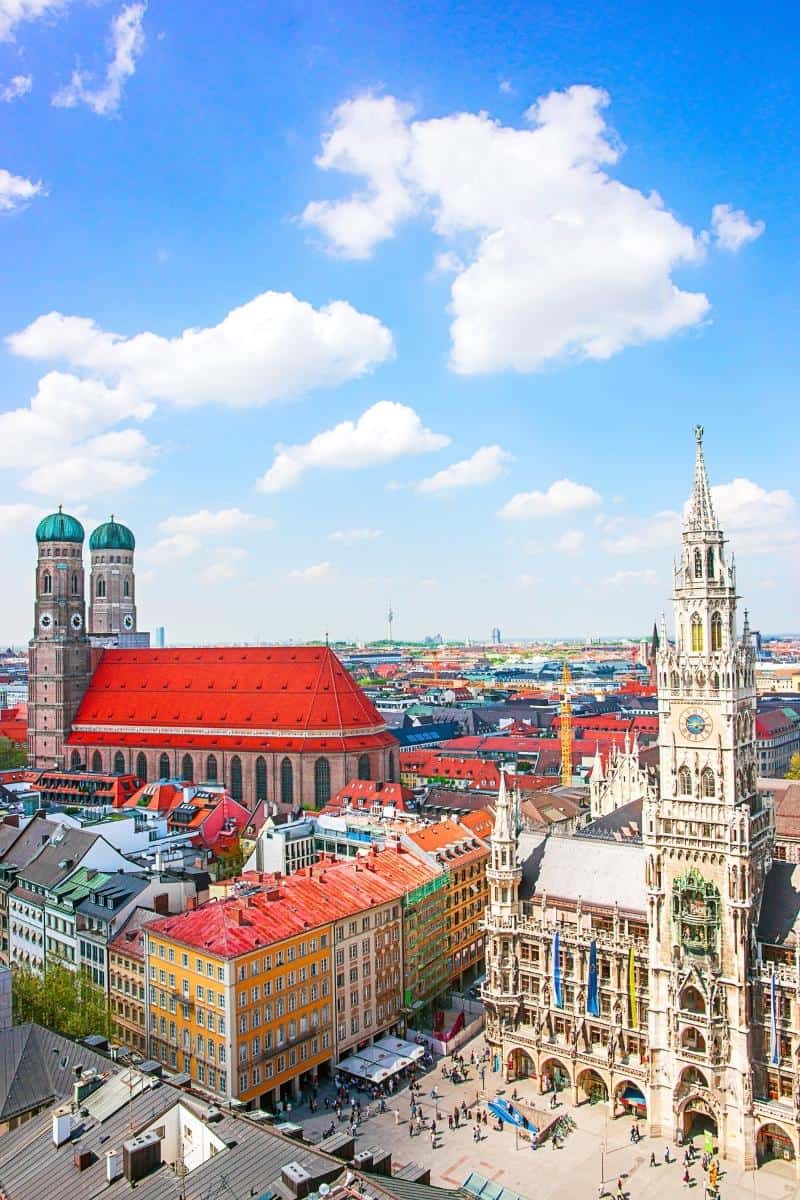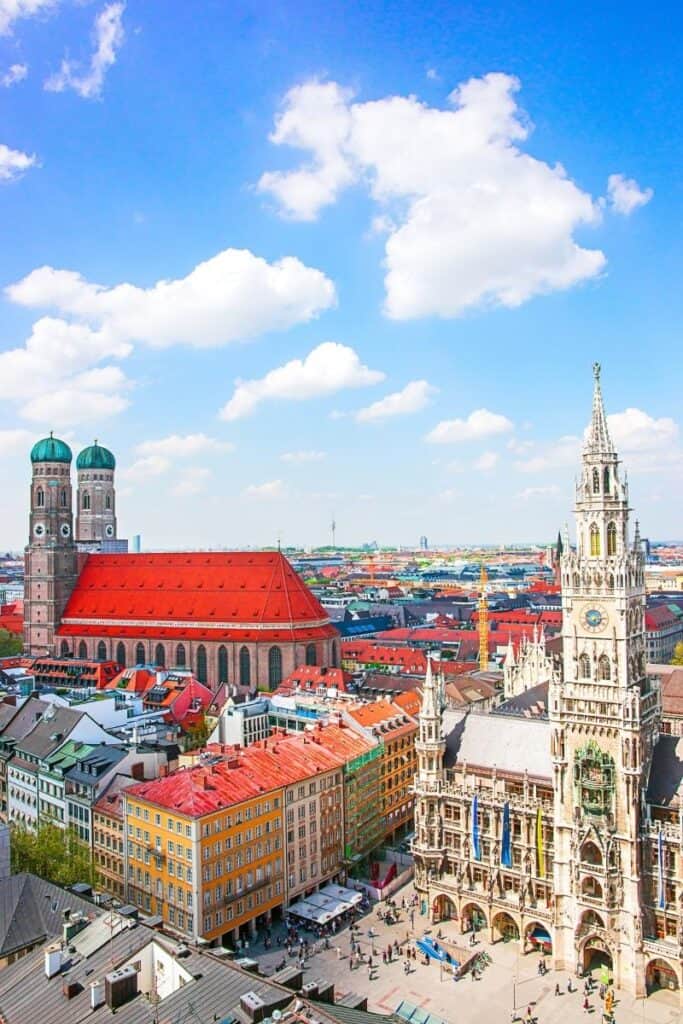 Munich is a city loved by travelers all around the world. However, not everyone is familiar with its interesting and let's say, amusing history.
While wandering through the city's streets, most visitors don't realize that Munich was literally saved by a drink – beer! Yes, beer has had the biggest impact on the city over the centuries and still does today. And any city that loves beer is a city we love too!
With that being said, there are a number of fascinating and fun facts about Munich for you to explore.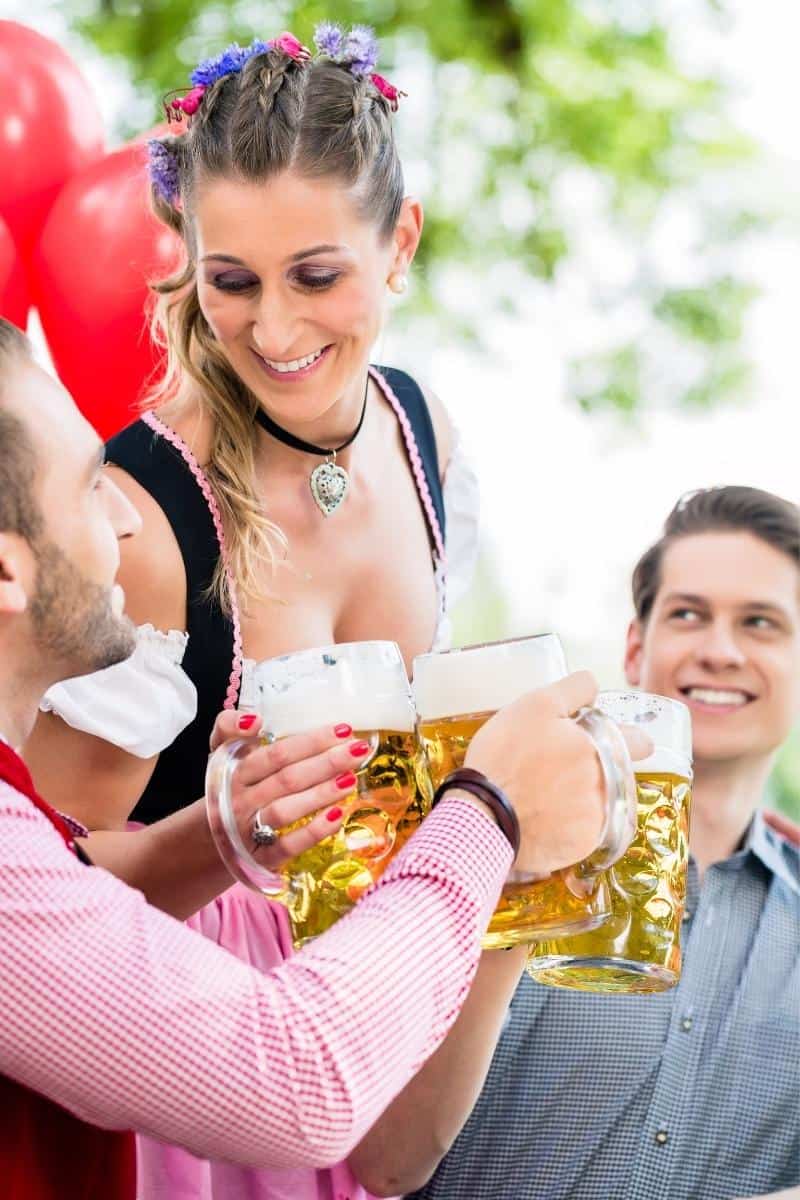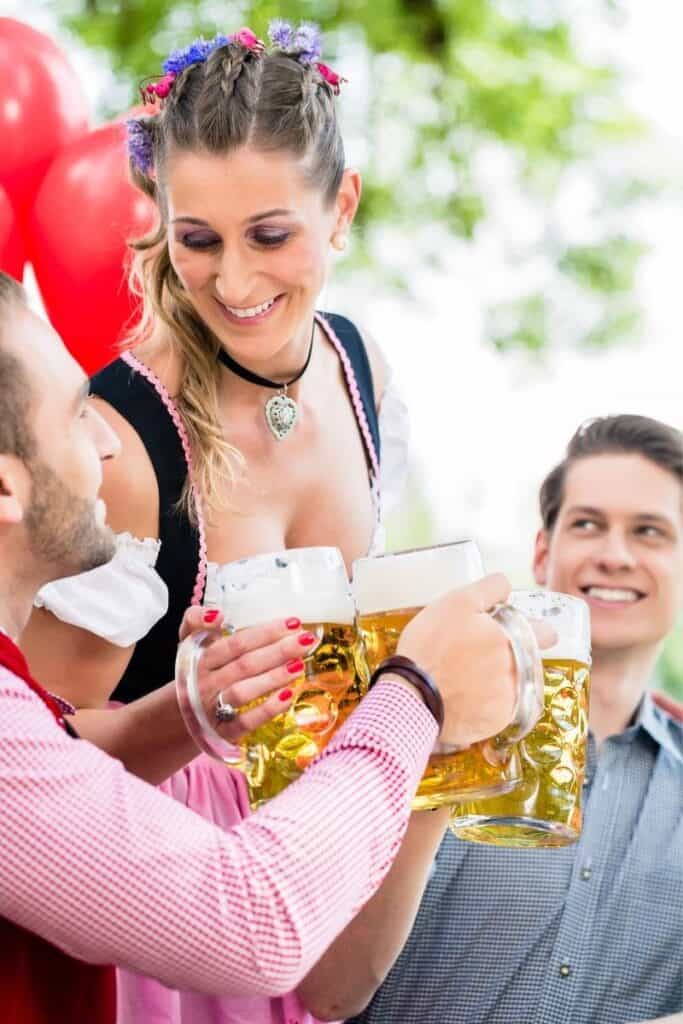 So, what's Munich known for? Well, there's traditional clothing, the Bavarian culture, and the world's largest beer festival – Oktoberfest.
Another Munich fact that we absolutely love is that beer is actually considered a food and not a drink in the city. This fact alone reflects how much Germans love beer.
In Munich, beer is unavoidable. There are over 1,100 places where you can grab a drink and more than 200 beer gardens. This is the place to be in the summer.
However, it's not all about beer in the city. If you want to know what Munich is famous for, then keep on reading!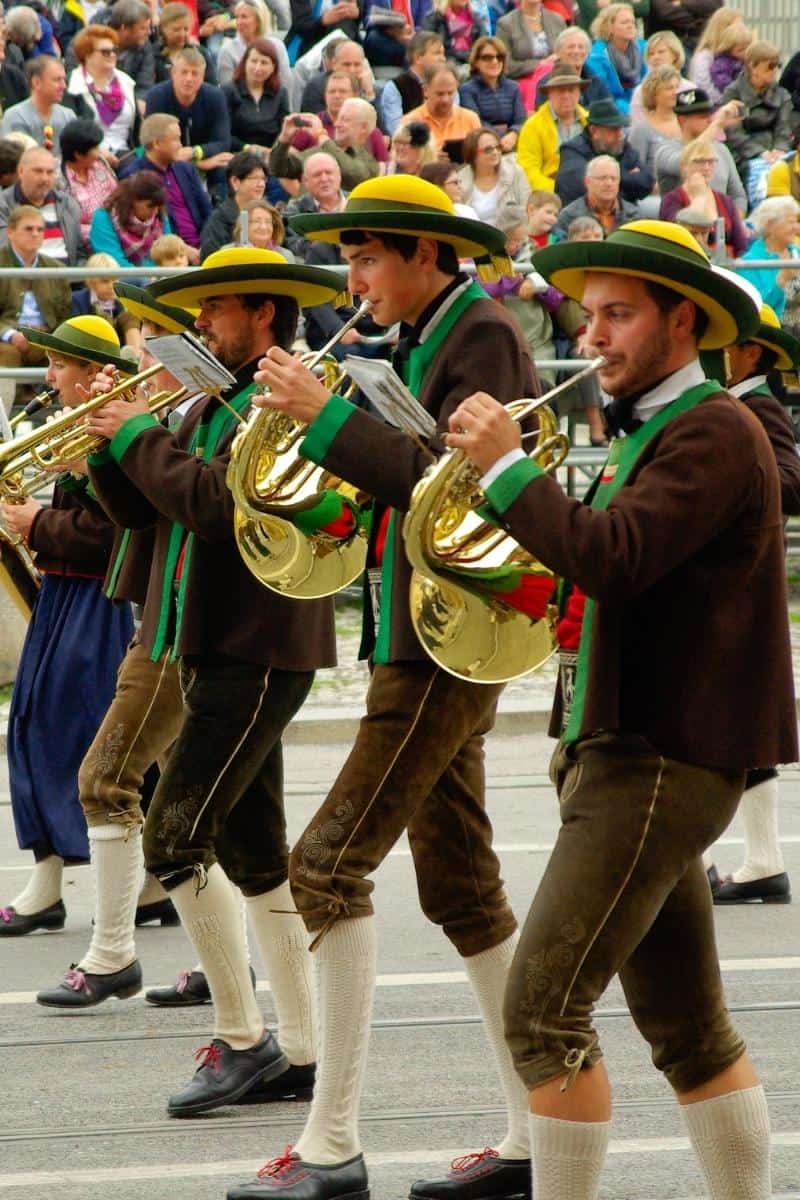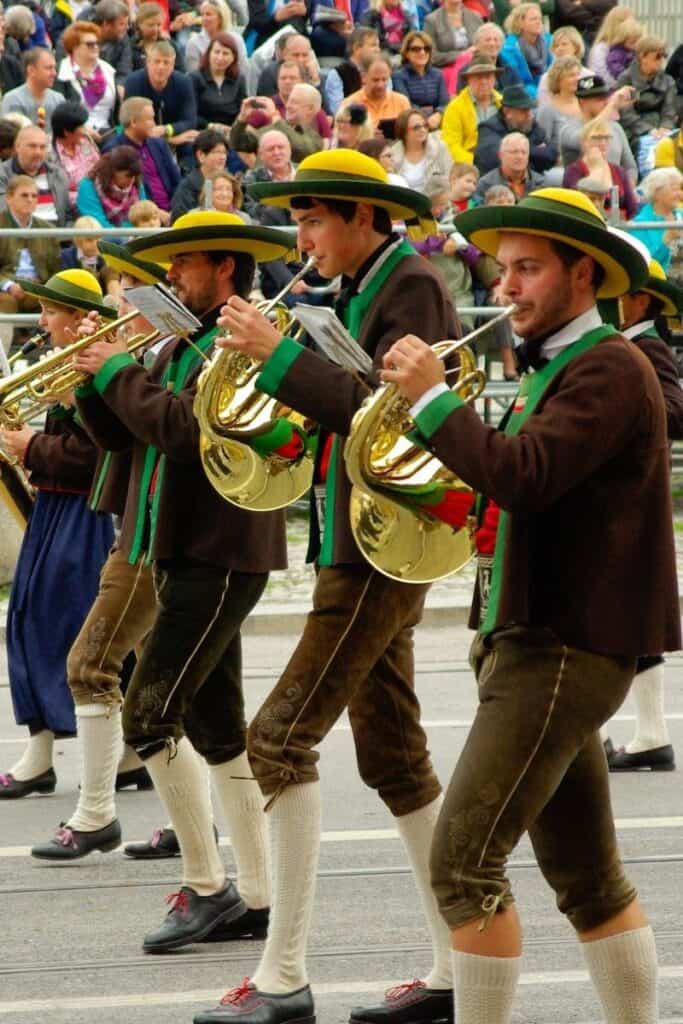 ---
15 Fun Facts About Munich, Germany
1. Munich is the champion for the title "Biggest in the world"
Munich boasts a few "biggest in the world" titles. Obviously there's Oktoberfest, the world's largest beer festival. That one's a given.
Want to learn about science, history, and technology? Then visit the Deutsches Museum – one of the world's largest museums. Or do you feel like relaxing and unwinding? Then Therme Erding boasts the world's largest hot spa. This is a city that doesn't scrimp on size!
2. Home to a piece of Berlin wall
Even though it's hundreds of miles away, Munich has a jagged fragment of the famous Berlin Wall. This specific section of the Berlin Wall was acquired by Johannes Singhammer in 1996. If you love getting in touch with past history, make sure to keep an eye out for it in the city.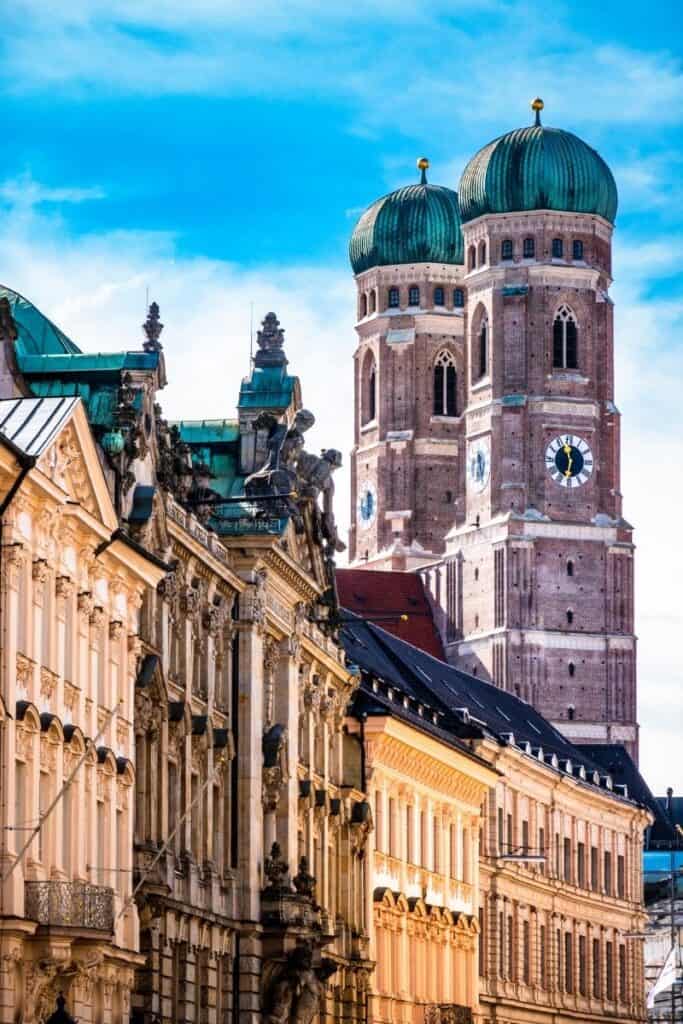 3. Hofbräu beer once rescued a city from destruction
Remember how we mentioned that the beer once saved the city? When Sweden occupied Munich during the Thirty Years' War, 344 buckets of Hofbräu Maibock were traded as part of Sweden's agreement not to destroy the city. This treaty was properly followed by the Swedes and the city survived. This is just one more reason why Germans love their beer!
4. Freddie Mercury used to live in Munich
Where are the music lovers? Freddie Mercury once had a mega birthday party in Munich that goes down in legend. However, things don't end there. He actually lived in the city for quite some time.
Two of Queen's music videos were shot in the city's Musicland Studios. These were Living On My Own and It's a Kind of Magic. Next time you watch the videos, see if you can recognise any of the locations from Munich.
5. Munich literally rocks!
Freddie Mercury was not the only rock star to fall in love with Munich. Jimi Hendrix smashed up one of his guitars for the first time in a nightclub in this city. It's an event which then became one of the signature moves. Kurt Cobain's final concert was also held in Munich.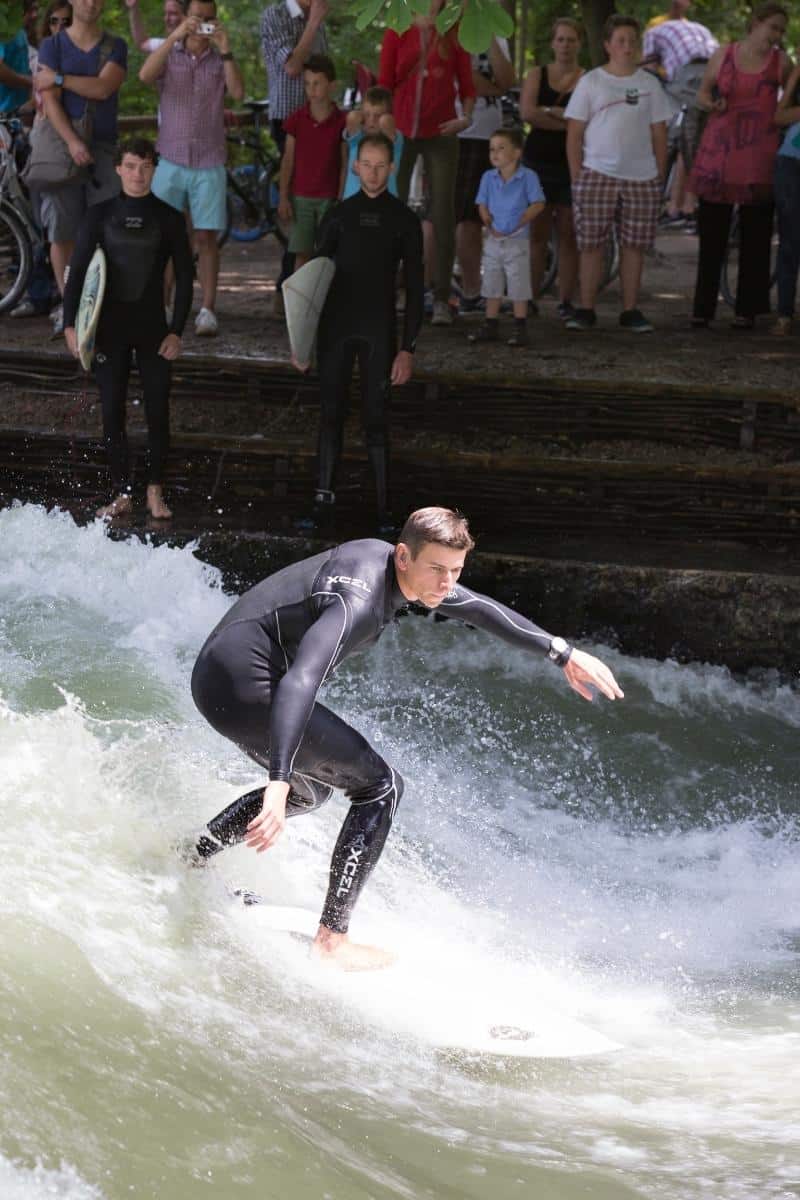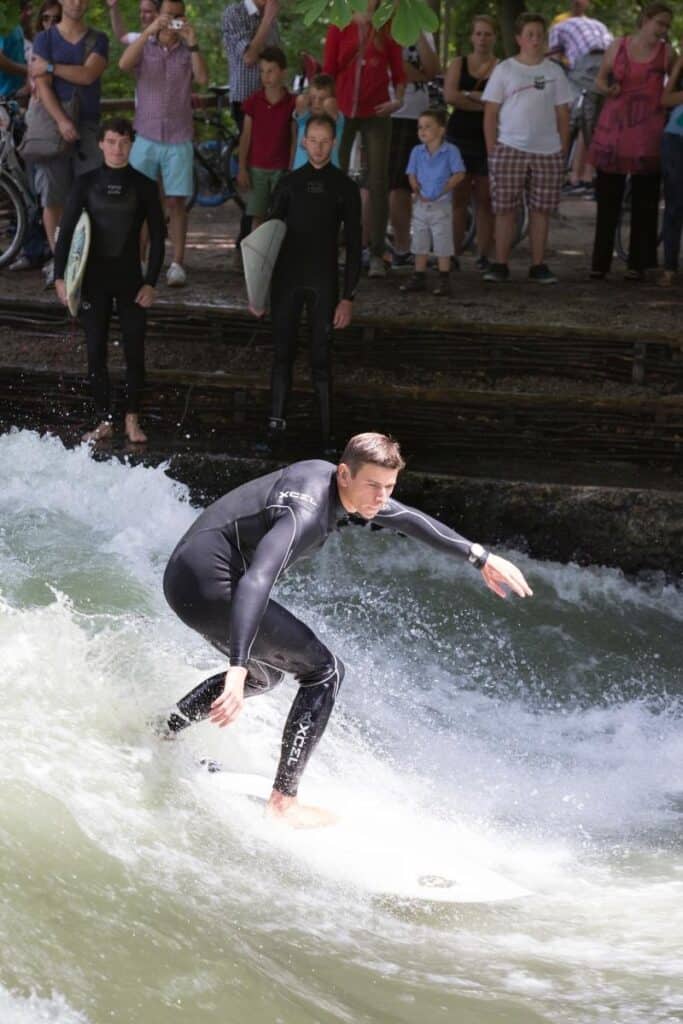 6. Surfing spot in the middle of a river
One of the most interesting facts about Munich is that you can actually surf on the river in the middle of the city! Just walk 5 minutes from downtown and you can observe river surfers shredding the waves of the Eisbach. This activity is so popular with surfers that unless you get there early in the morning, you often have to wait ages to grab a wave.
7. The English Garden
We're not too sure if this reflects worse on the English or the Germans. If you're a confident character who likes to bare all, then there's a nudist area right in the centre of the city. The English Garden is famous for nudists and naturists, especially when the weather is nice during the summer.
8. The massive slope at Olympiapark is composed of World War 2 relics
Hundreds of people climb the Olympic Park's magnificent "Olympiaberg" every day. Few people are aware of the hill's actual history, which is tied to one of Munich's worst tragedies. Did you know that Munich's renowned Olympiaberg was built from WWII wreckage? Now you know.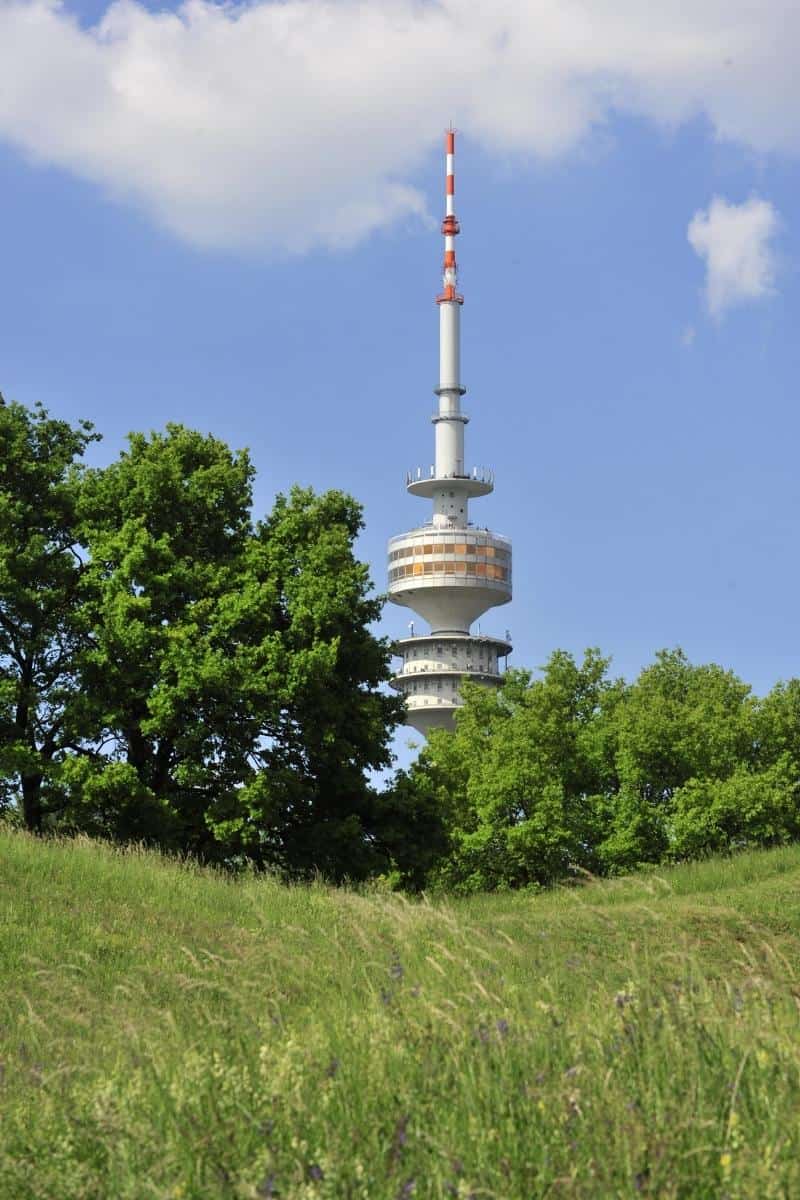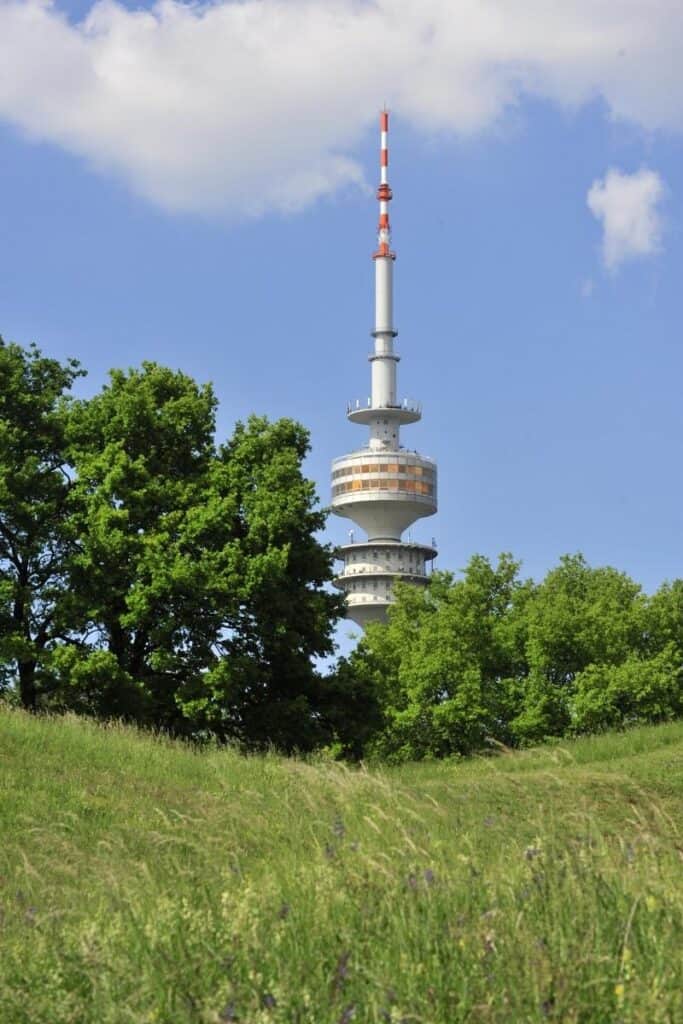 9. The Oldest Cinema
When talking about interesting Munich facts, it should be noted that The Neues Kino Gabriels is the world's oldest cinema. It was opened back in 1906. Some pieces of information suggest that the first cinema was founded in Poland, however, it was not open until 1907. So, in our opinion, Munich is clearly the winner here.
10. The BMW headquarters are located in Munich
BMW is a Munich-based company that stands for Bavarian Motor Works. It won't be a surprise to say that the brand doesn't only have its headquarters in Munich city, but it also has its own postal code. We believe that the BMW Factory is a must-see for anybody visiting Munich.
11. There are so many pigeons in Munich
Around 40,000 pigeons live in Munich (who counted them, by the way?) They may usually be seen in areas like the Karlsplatz Stachus or the Marienplatz. You may even discover them on the metro while waiting for your train.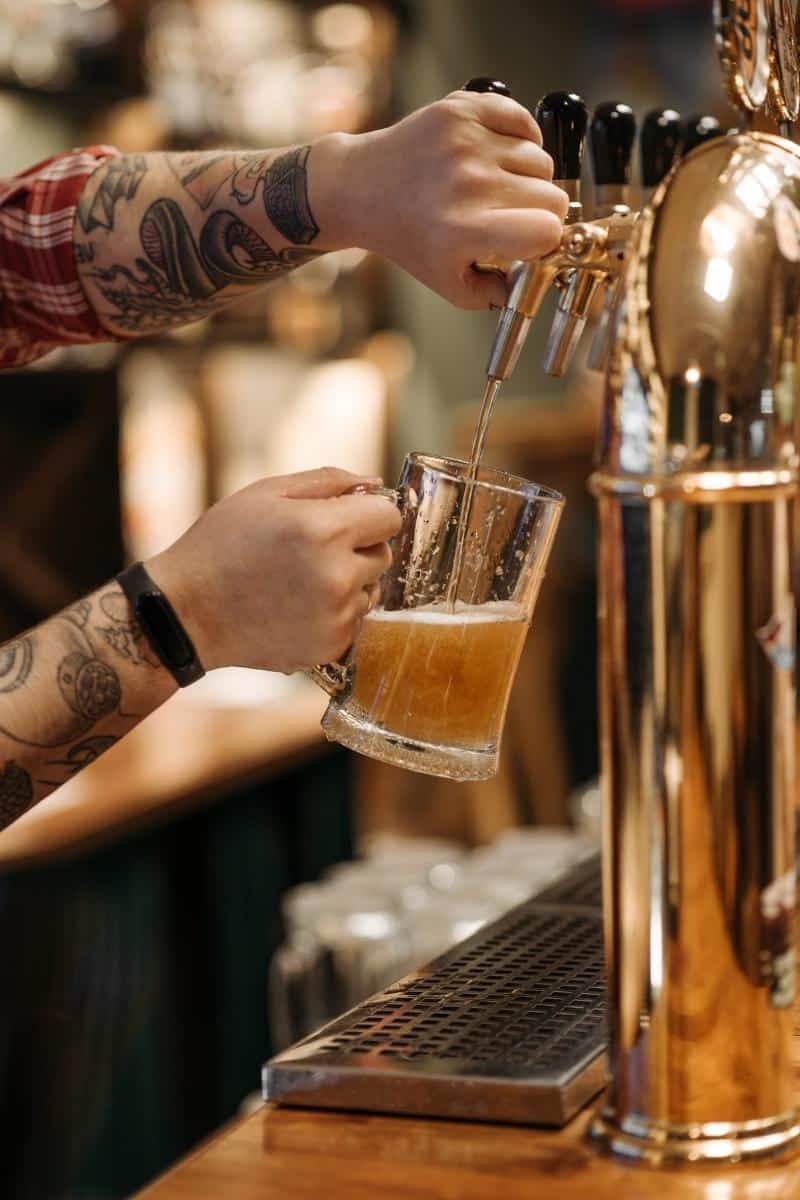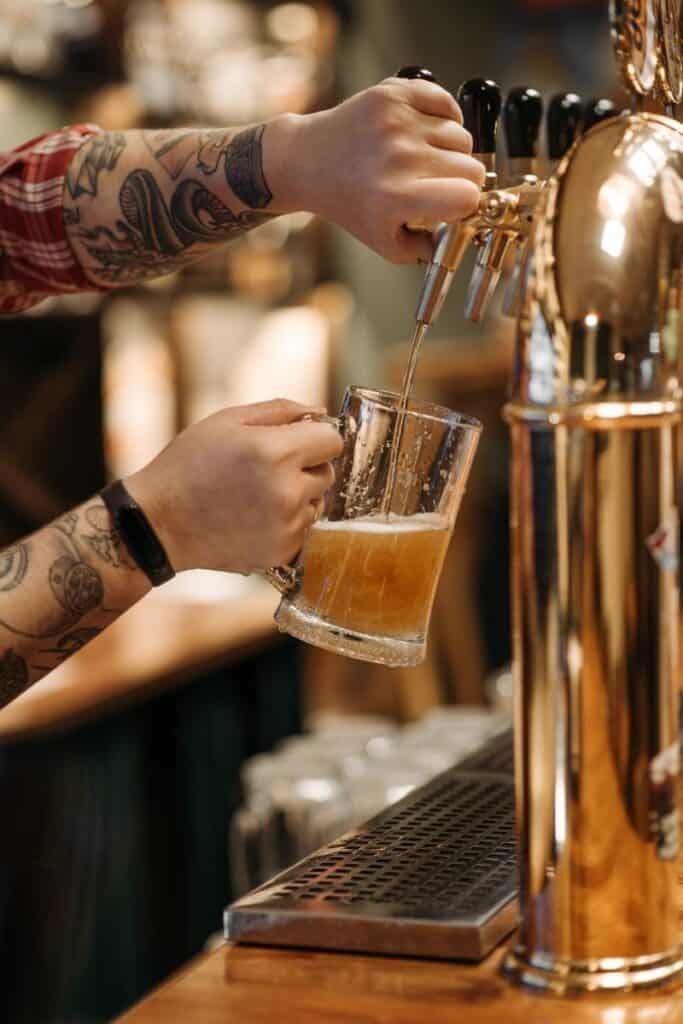 12. Beer capital of the world?
One of the fun facts about Munich is that it's not only Bavaria's capital, it's also Germany's beer capital. Per person, the most beer is drunk in Munich, and around 7.5 MILLION litres are drunk during Oktoberfest. That's a lot of beer!
13. Escalators get faster during Oktoberfest
We absolutely love this one. Munich's most well-known festival is visited by millions of people every year. Because there are so many locals and tourists in the city at one time, they have to speed up the city's escalators to speed up the footfall. This is such a random fact about Munich!
14. The oldest building is a bathroom
Usually, the oldest building in a city would be a church or a palace. However, not in Munich. This is a city that does things differently. In Munich, the oldest building is a bathroom!
Workers discovered a 1260 latrine during excavations at the Marienhof. The toilet was positioned beyond the main city gates, demonstrating that the Munich of the 13th century was already larger than historians had previously imagined.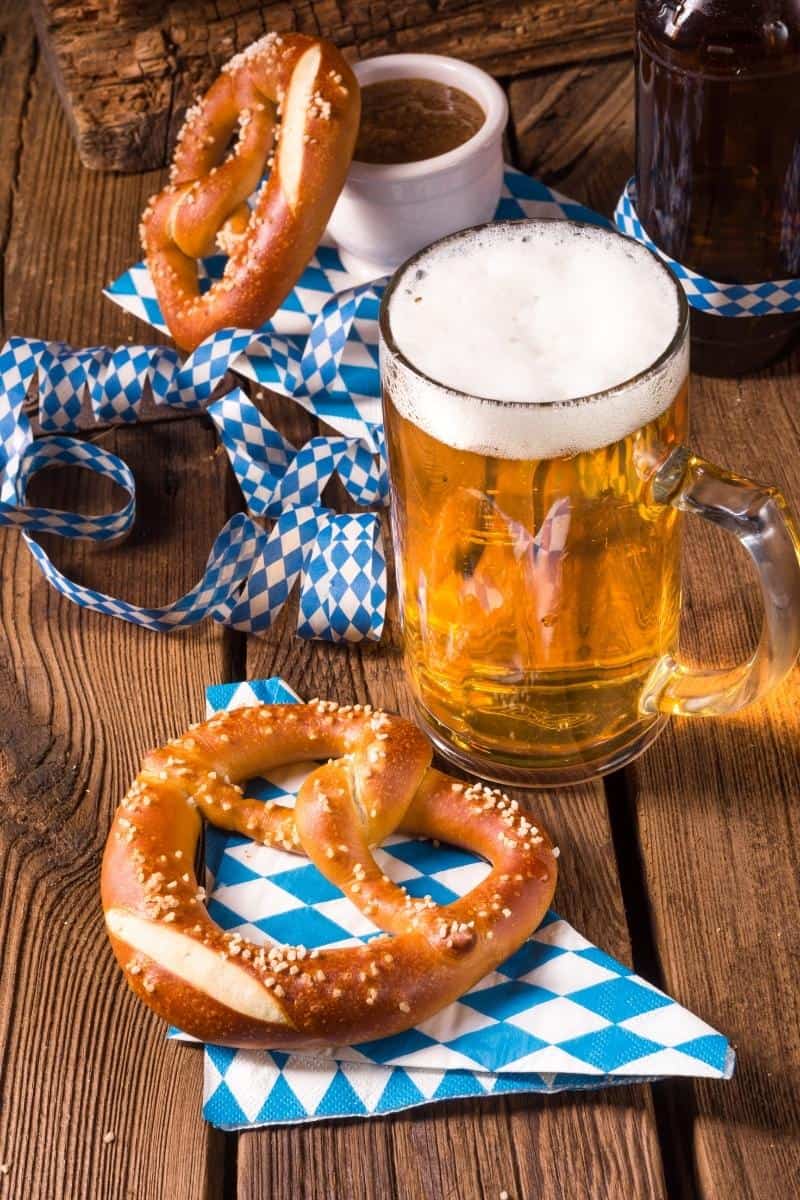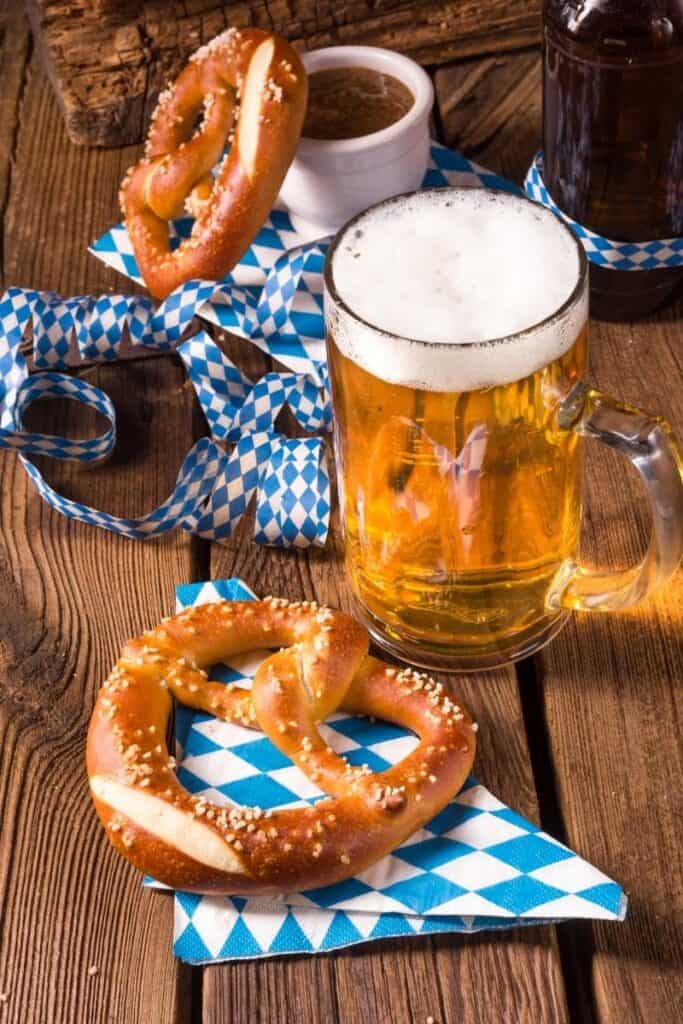 15. Munich loves famous personalities
We have already mentioned a few public figures in this article. However, there is still one… At the tender age of 17, world-famous physician Albert Einstein installed the first light bulbs at one of Oktoberfest's tents. We bet he had a few cheeky beerskis after all his work too!
---
Who wants more fun facts?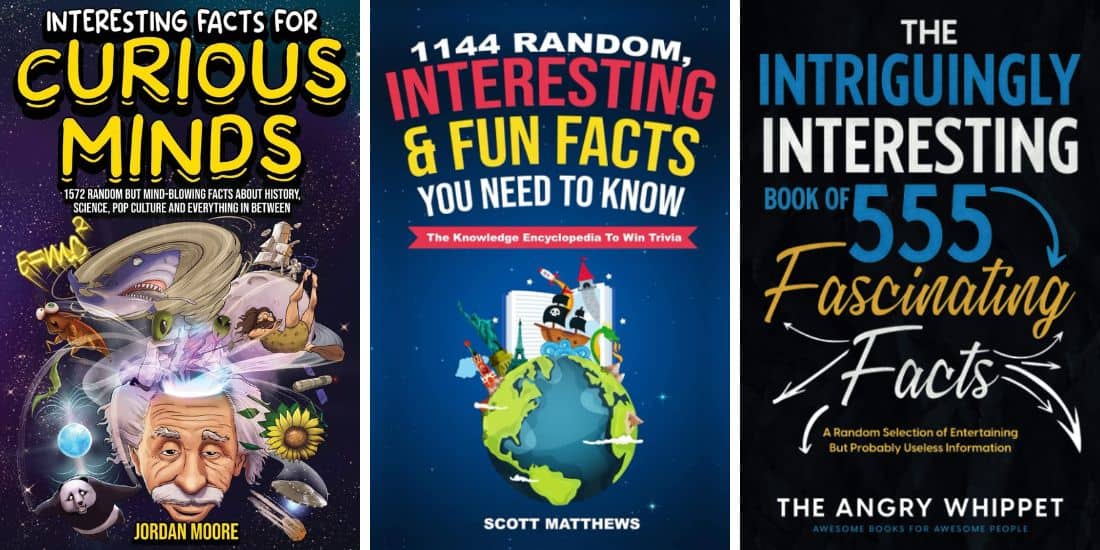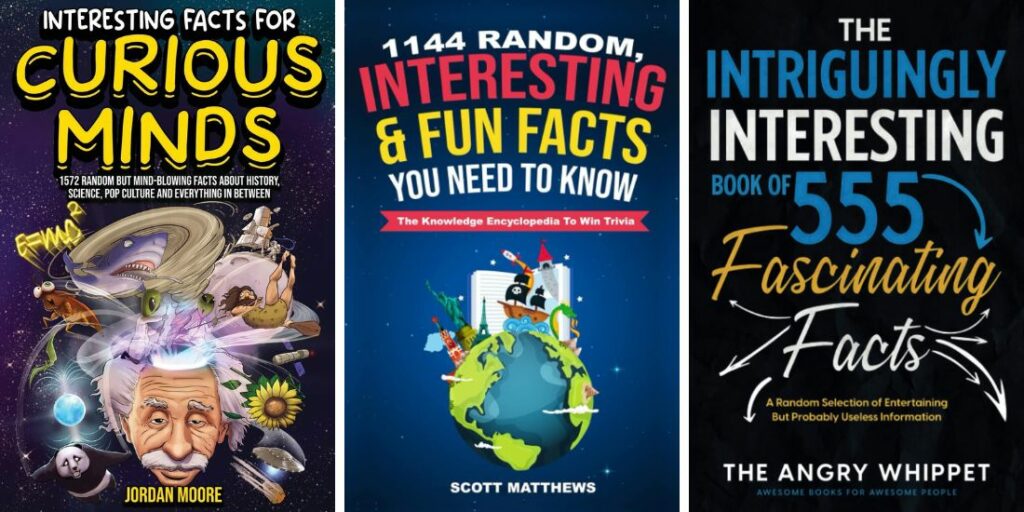 If you're looking for some recommendations, these are a few of our favorite fact books to buy. We use these when planning fun trivia nights with family and friends!
---