Istanbul, the largest city and cultural center of Turkey, is spectacular in so many ways. Find out more with these fun facts about Istanbul!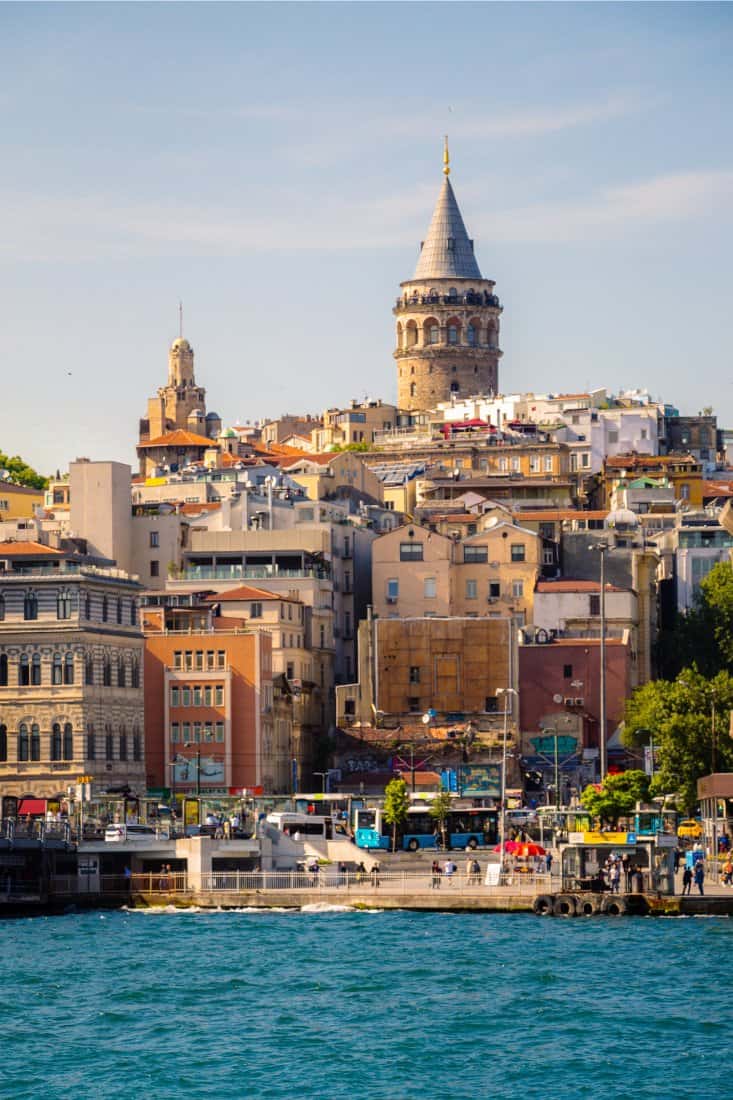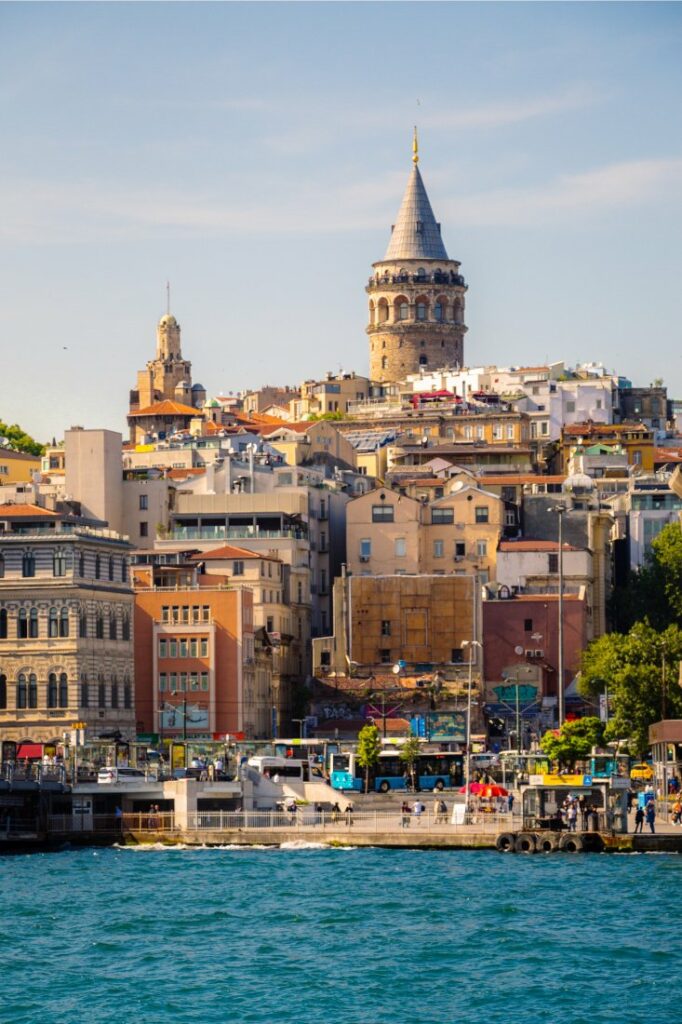 The only city to span two continents with a vibrant population of 15 million, Istanbul is one of the most unique, dynamic and coolest places in the world. 
It's also quickly becoming a go-to tourist destination with over 45 million foreign visitors choosing Istanbul for their vacation each year. We've been a few times ourselves now and it is a city we absolutely adore!
With these fun facts about Istanbul we'll not only take you on a journey through the city of today, but back in time to the Roman, Byzantine and Ottoman Empires.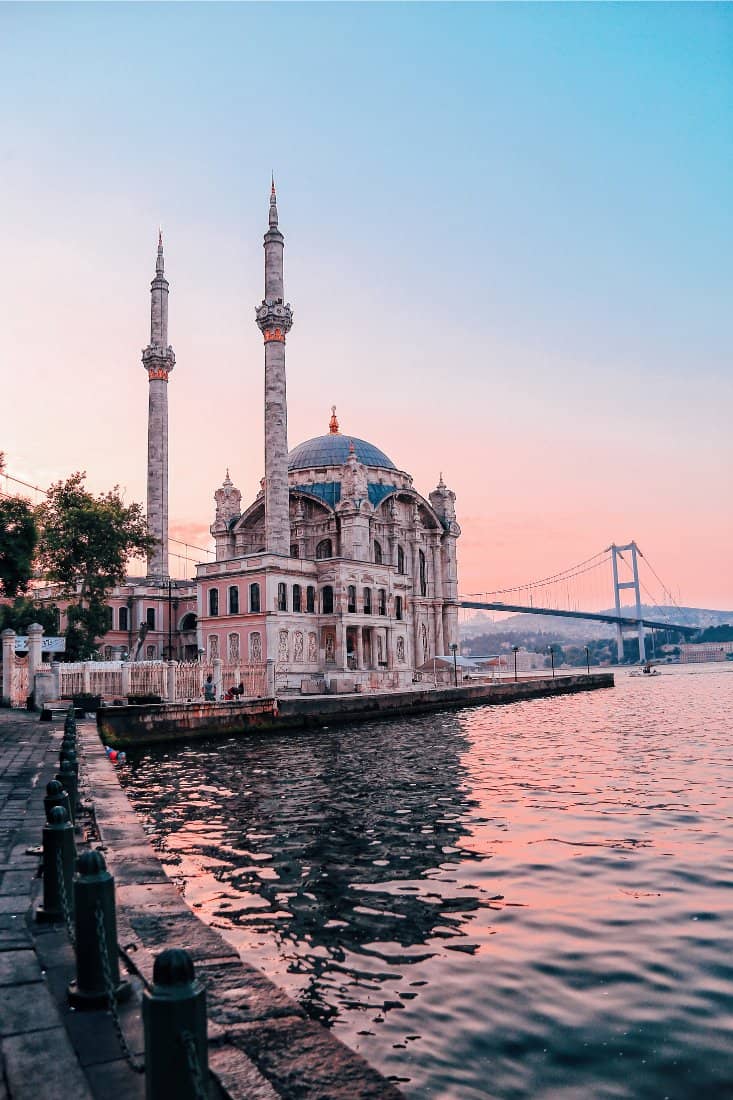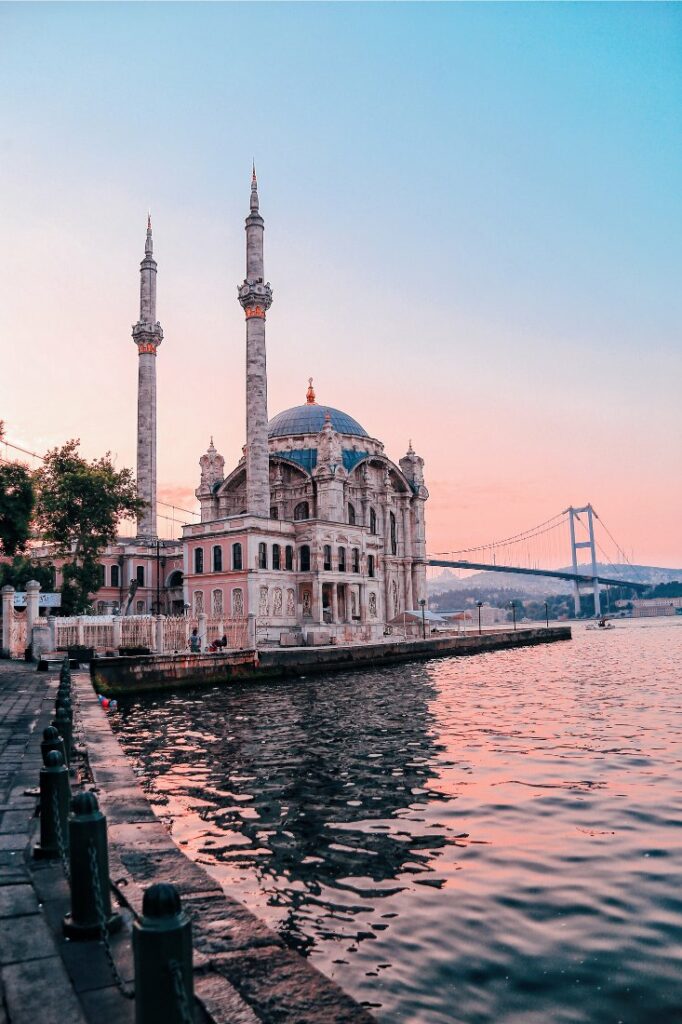 Istanbul is absolutely teeming with fascinating history. From stunning architecture to ingenious innovations, Istanbul has been at the forefront of city development and at the crossroads of culture for centuries. 
We'll take a look at some of the most impressive mosques and visit the largest covered market in the world. And of course, we will delve into Istanbul's incomparable food scene and hippest festivals.
From streets filled with feral cats to The Murder on the Orient Express, get ready to learn even more about Byzantium/New Rome/Constantinople, or as it's known today, Istanbul.
We guarantee after reading this article you'll want to book your next trip to discover Istanbul for yourself. We're ready for some Istanbul facts if you are!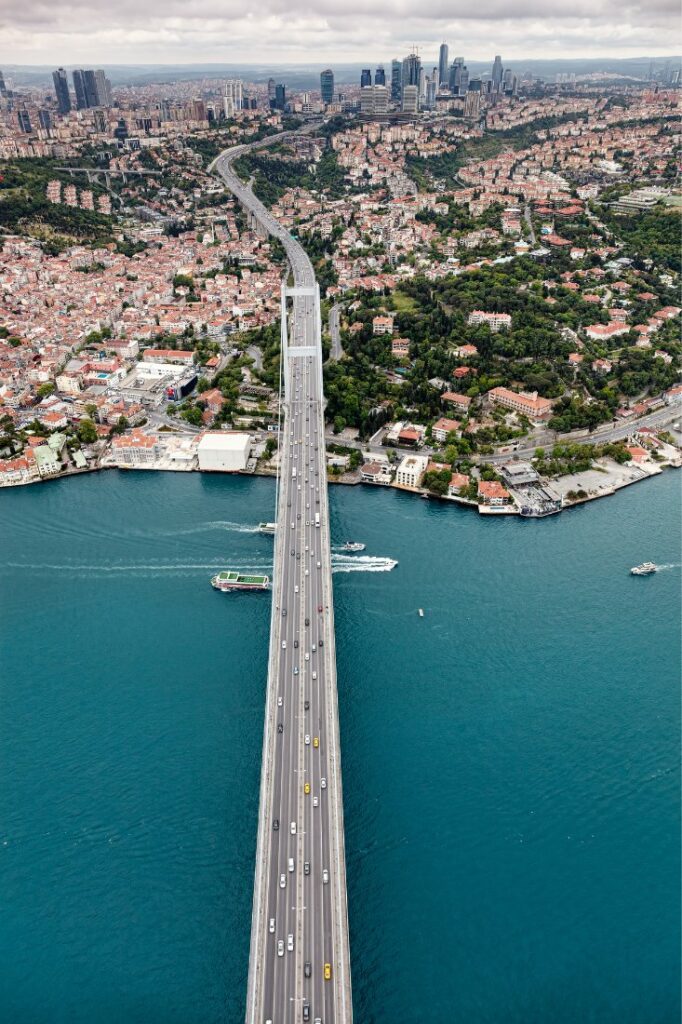 ---
23 Fun Facts About Istanbul
1. Is Istanbul in Europe or Asia?
Believe it or not, Istanbul is the only city in the world that occupies two continents! The Bosphorus Strait not only separates Europe and Asia, but the two sides of Istanbul.
Three bridges cross the Bosphorus Strait in Istanbul connecting the two sides of the city: Bosphorus Bridge, Fatih Sultan Mehmet Bridge and Yavus Sultan Selim Bridge.
2. Is Istanbul the capital city of Turkey?
Even though Istanbul is the cultural, commercial, and most populated city in Turkey, the capital city is actually Ankara. 
Ankara took over from Istanbul as the capital city of Turkey in 1923, as the Republic of Turkey was established after the dissolution of the Ottoman Empire.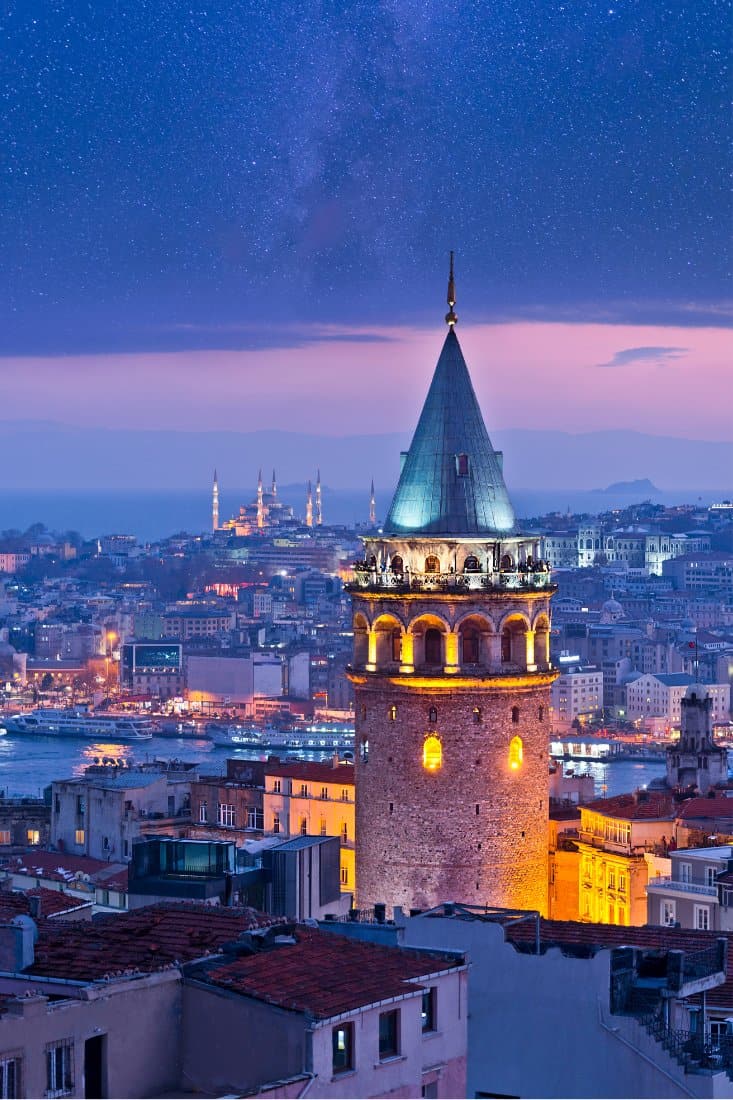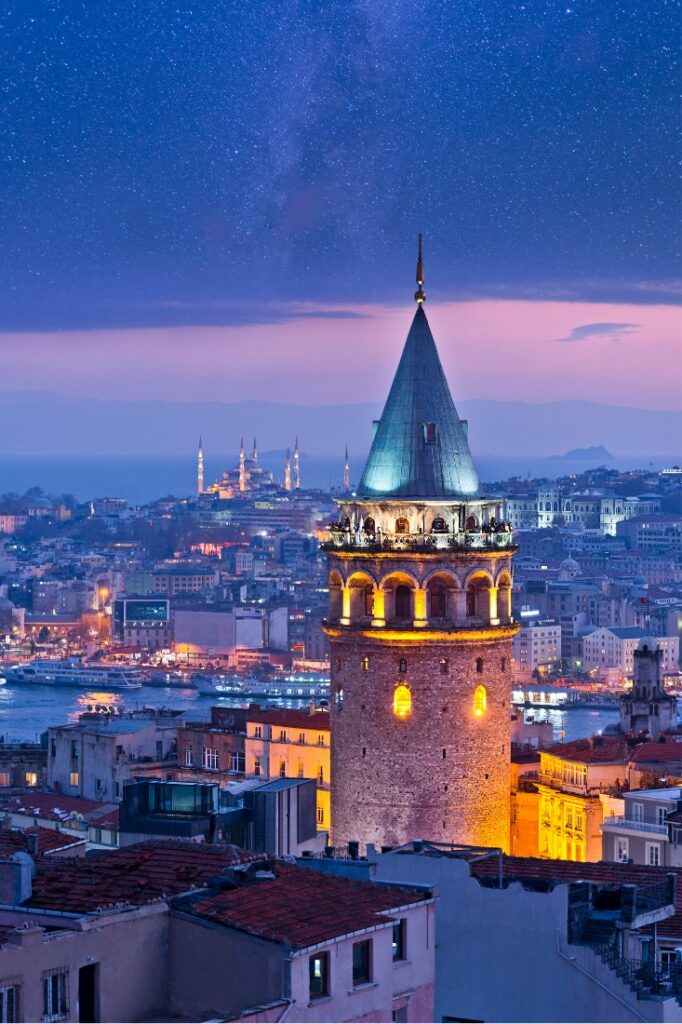 3. Istanbul was Constantinople
Did you know that until 1930, Istanbul was known as Constantinople? Founded by Roman emperor Constantine the Great in 330 AD, Constantinople served as the capital of the Roman, Byzantine, and Ottoman Empires.
The fall of Byzantine Constantinople would come in 1453 AD, but the name of the city persisted under the Ottoman Empire, until the change in 1930.
4. The world's largest covered market
If you're visiting Istanbul, the Grand Bazaar should definitely be on your itinerary! With over 5,000 shops specializing in everything from clothes, jewelry, and handmade goods, this is shopping heaven.
Opening in 1461, the Grand Bazaar is one of the world's most visited tourist attractions with close to 100 million visitors annually.
5. The most famous train journey
Here's one of the coolest fun facts about Istanbul. Did you know that Agatha Christie wrote her famous mystery novel "Murder on the Orient Express" in the Pera Palas Hotel in Istanbul?
The Orient Express was a luxury train that traveled from Paris to Istanbul from 1883 to 1977.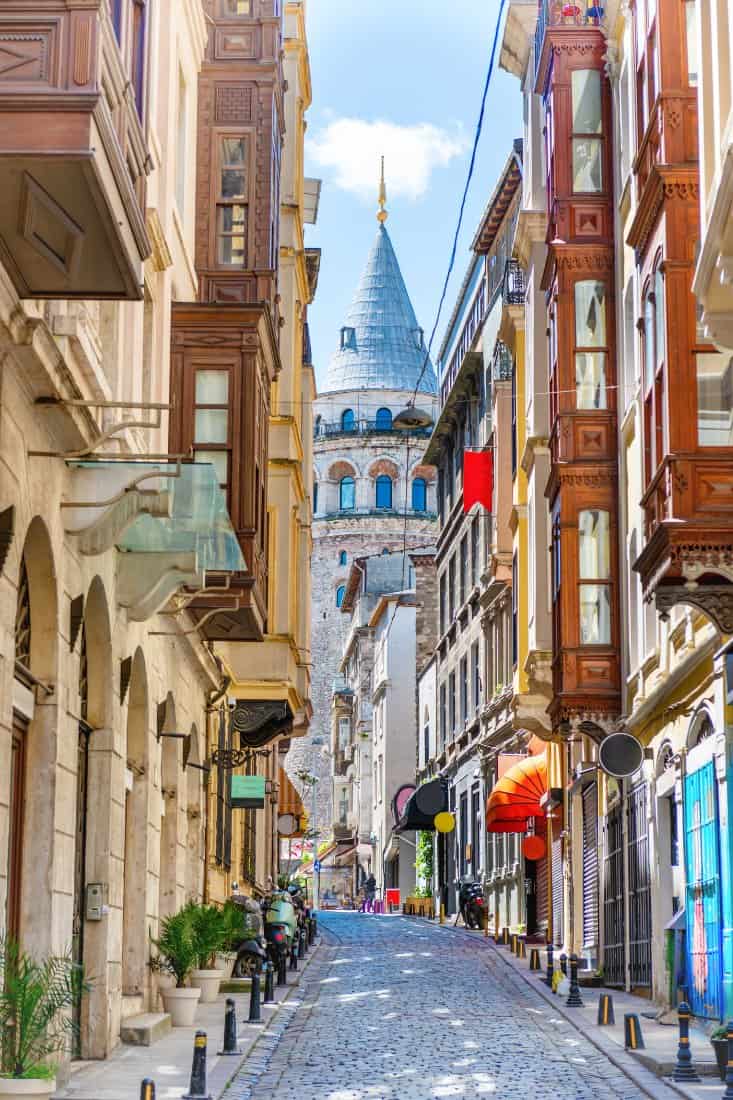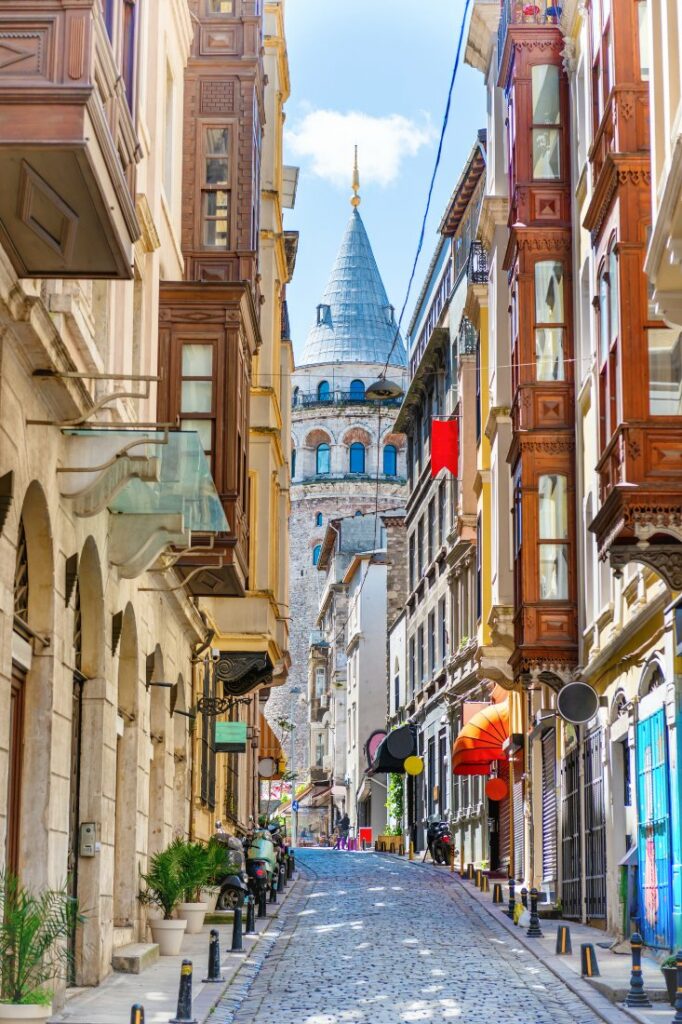 6. The street cats of Istanbul
In Istanbul it's impossible not to spot kitties everywhere you go. It's estimated that over 125,000 feral cats roam the city hunting mice and procuring food however they can.
In fact, as a symbol of Istanbul, the phenomenon of stray cats is embraced, with a strict no-kill no-capture policy.
7. A church, a mosque, a museum, a mosque
Hagia Sophia is one of the most fascinating and architecturally impressive buildings in Istanbul. Built between 360 AD and 537 AD, Hagia Sophia was first an Eastern Orthodox church.
With the Ottoman takeover in 1453 it became a mosque. Then in 1935 it was converted into a museum. It was reclassified as a mosque once more in 2020.
8. More impressive Hagia Sophia facts
Built by the Byzantine emperor Justinian I, upon completion Hagia Sophia became the world's largest interior space.
A triumph of Byzantine architecture, it was the first building to have a circular dome over a square room (pendentive dome). Hagia Sophia remained the largest cathedral in the world until 1520.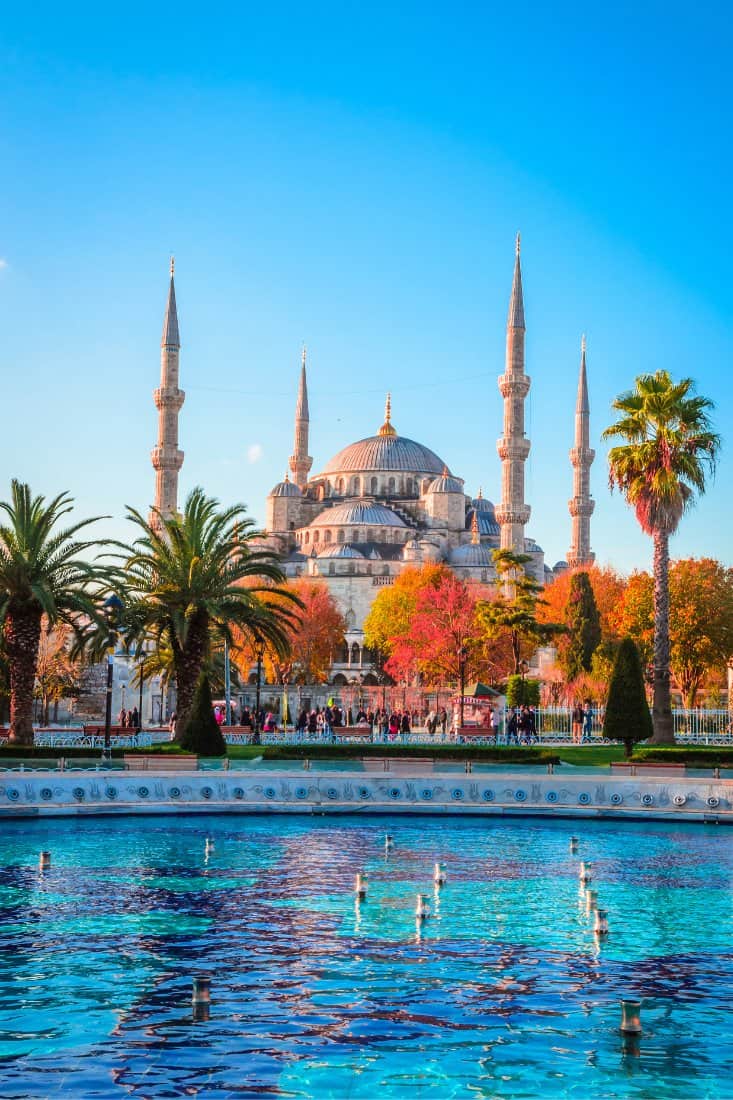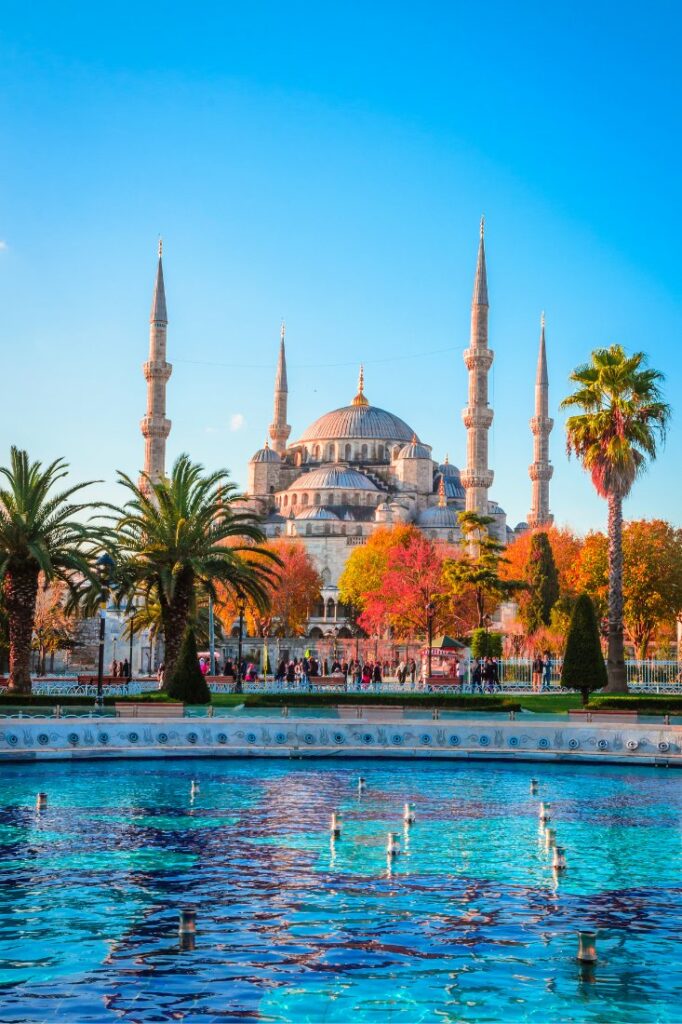 9. What's the population of Istanbul?
Istanbul currently has a population of almost 15 million and is one of the largest cities in Europe. Istanbul also makes up 20% of the total population of Turkey.
Between 1950 and 2000 the population of Istanbul increased tenfold from 900,000 to 9,000,000.
10. A city of tulips
While the Netherlands may be touted as the tulip capital of Europe, did you know that the first tulips in northern Europe were actually sent as a gift from Istanbul?
To celebrate their deep connection to tulips, each April the Istanbul Tulip Festival takes place, celebrating the beginning of spring and the blooming of the famous flower.
11. The first city of public hygiene
Istanbul was a city ahead of its time when it came to sanitation. While other major cities in Europe had sewage running through the streets, Istanbul had invented the public toilet.
Over 1,400 commodes across the city allowed for the removal of waste from the population center.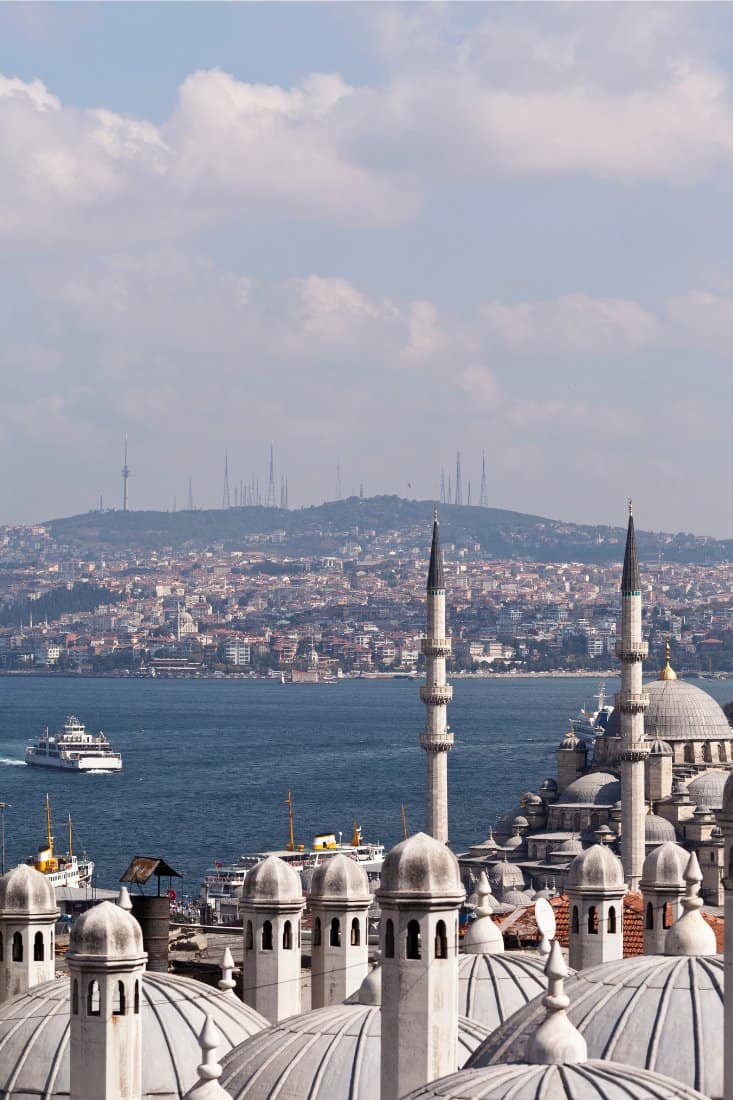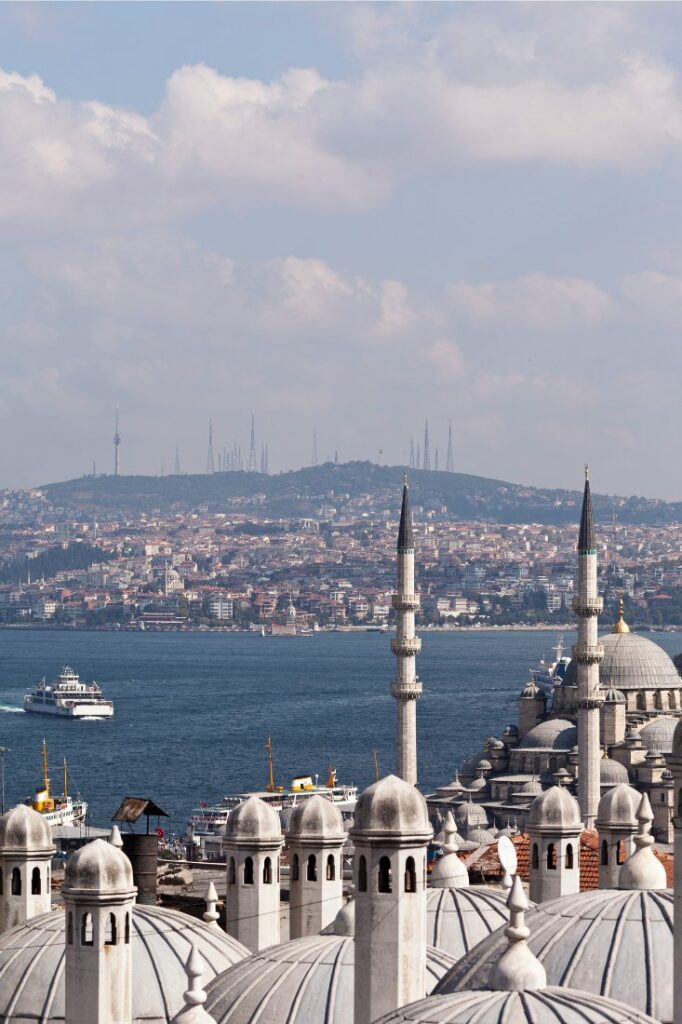 12. How many mosques are there in Istanbul?
At last count there were 3,112 mosques in Istanbul. Other than the Hagia Sophia, the most famous mosque in the city is the Blue Mosque.
The Blue Mosque was built from 1609 to 1616 by the Ottoman Empire and features 13 domes and six minarets, with its interior walls adorned with hand-painted blue tiles.
13. The transportation system of Istanbul
Istanbul is home to the third oldest subway system in the world. Only the London Underground (1863) and the New York Subway (1868) pre-date Istanbul's. Today, Metro Istanbul has 137 stations with a ridership of 1.4 million people daily.
14. What's the weather like in Istanbul?
While Istanbul can have sweltering hot summers with temperatures often reaching close to 40°C (104°F), in the winter months it can be downright freezing!
The average amount of snowfall each year in Istanbul is about 50 cm (20 in), with low temperatures sometimes reaching -16°C (3°F).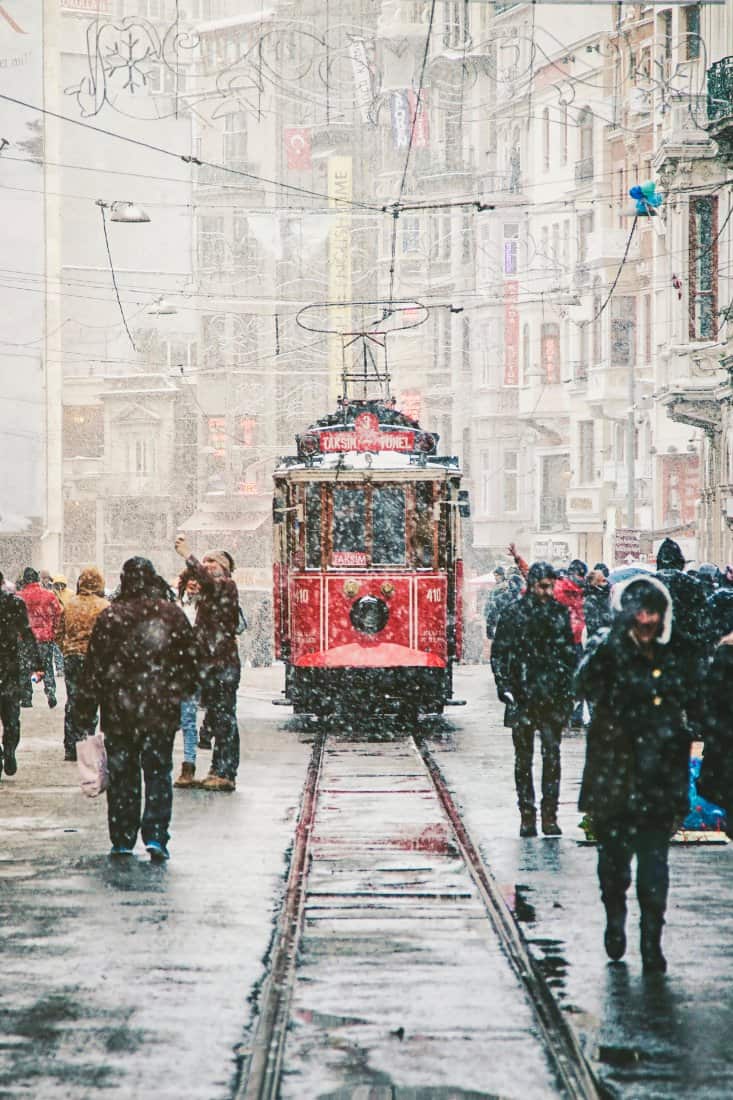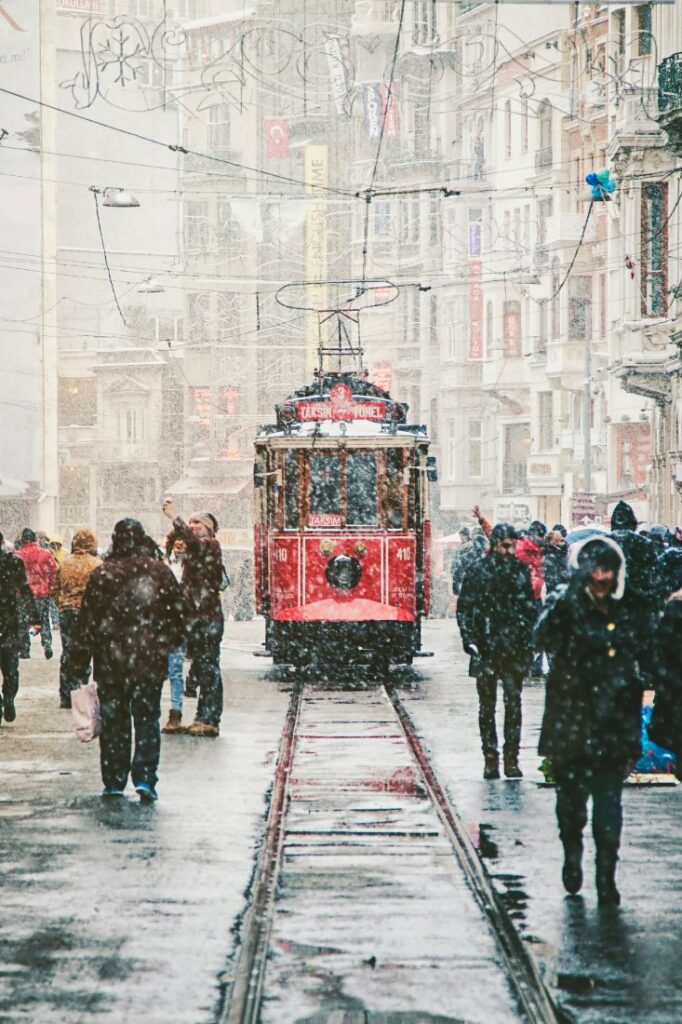 15. Lucky number 7
Istanbul was often referred to as the "City on the Seven Hills" after its takeover by Roman emperor, Constantine the Great.
This is of particular significance, because Rome was also built atop seven hills. Interestingly, other cities like Tehran, Iran, Kyiv, Ukraine, and Washington, USA also claim to be built on seven hills.
16. The Summer Olympics in Istanbul
Istanbul has had a really tough time trying to bring the Summer Olympics to the city. They have entered bids to host the games in 2000, 2008, and 2020, losing out to Sydney, Beijing and Tokyo.
The good news is that Istanbul is considered one of the frontrunners to host the 2036 Olympic Games.
17. Preparing for an earthquake in Istanbul
Istanbul lies on the North Anatolian Fault and is at great risk for a catastrophic earthquake. By some geoscientist's estimates a major earthquake is highly probable to hit Istanbul in the next 20 years.
With the devastating earthquake in Turkey's southeast in 2023, the citizens of Istanbul are certainly on edge.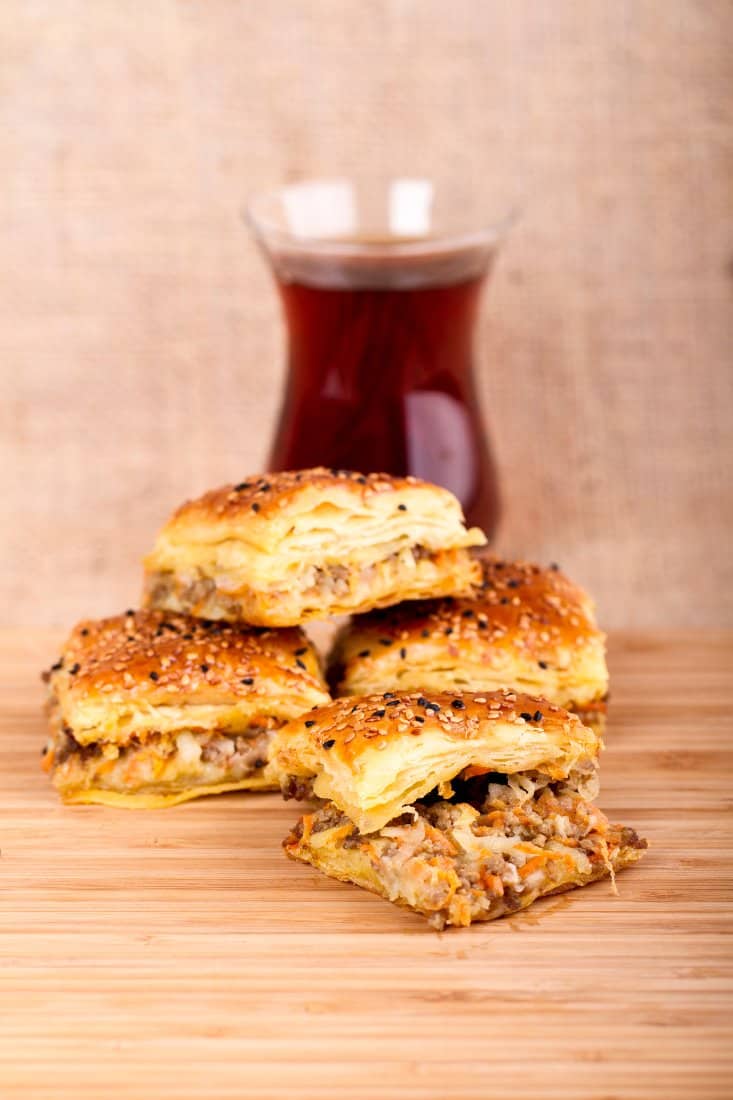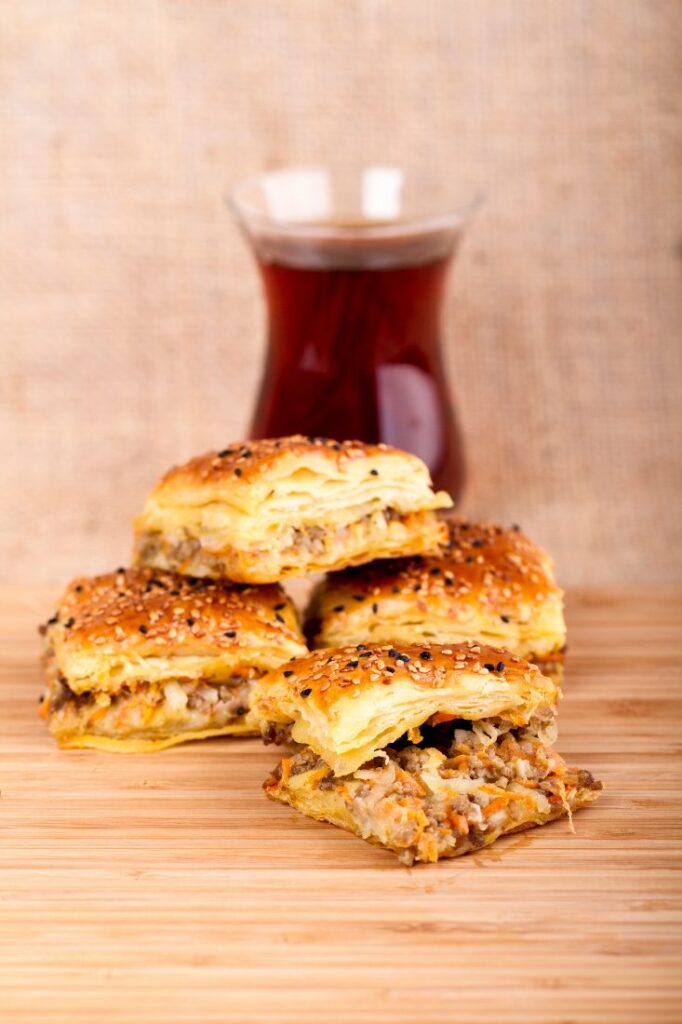 18. What to eat in Istanbul
The food in Istanbul is to die for! With many delicacies being sold on street corners for incredibly cheap prices, any trip to Istanbul will leave you full and satisfied.
Try börek, a baked-filled puff pastry, or dürüm, a Turkish meat wrap. There's also stuffed mussels, Turkish ice cream, and of course, döner kebab.
19. The prison turned tourist attraction
The Galata Tower is one of the most famous buildings in Istanbul. Built as a watchtower in 1348, Galata has been a prison, an observation deck, and in 2020 it reopened as a museum.
If you're looking for a 360° view of Istanbul head up to the top of Galata to take in the panorama!
20. The islands of Istanbul
Princes' Islands is a collection of four large islands and five small islands off the coast of Istanbul in the Sea of Marmara.
The islands offer a getaway from the busy city streets of Istanbul as there is no motor traffic on the island with people getting around on foot, horse, or bicycle.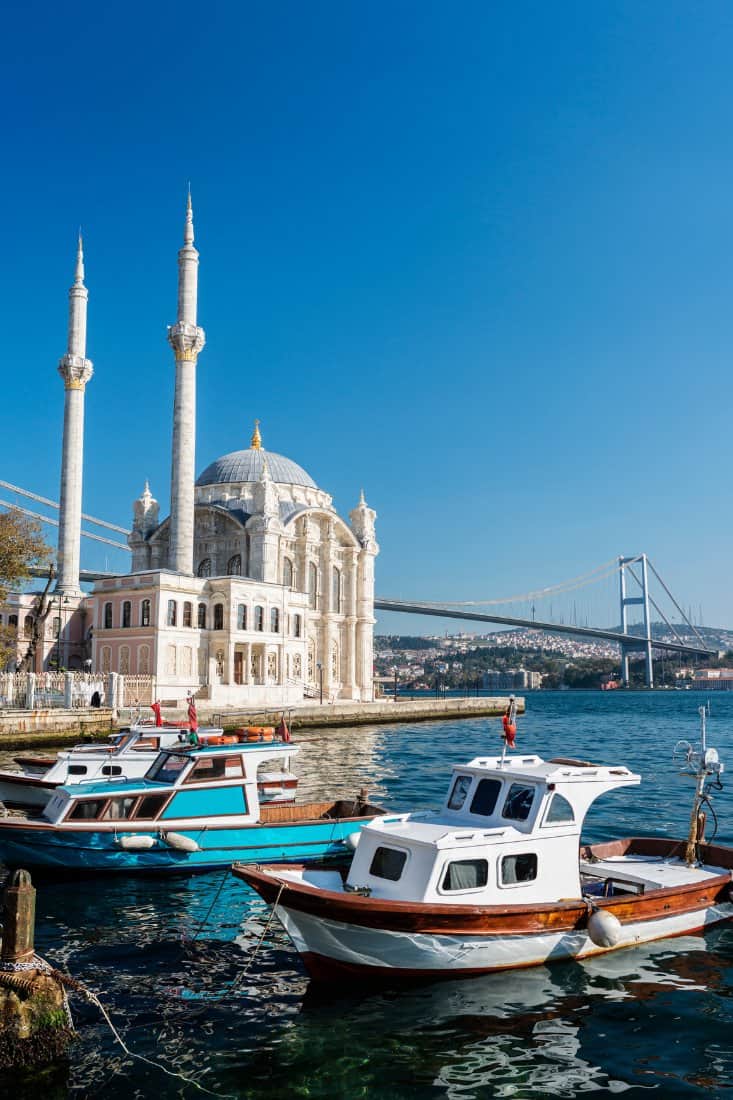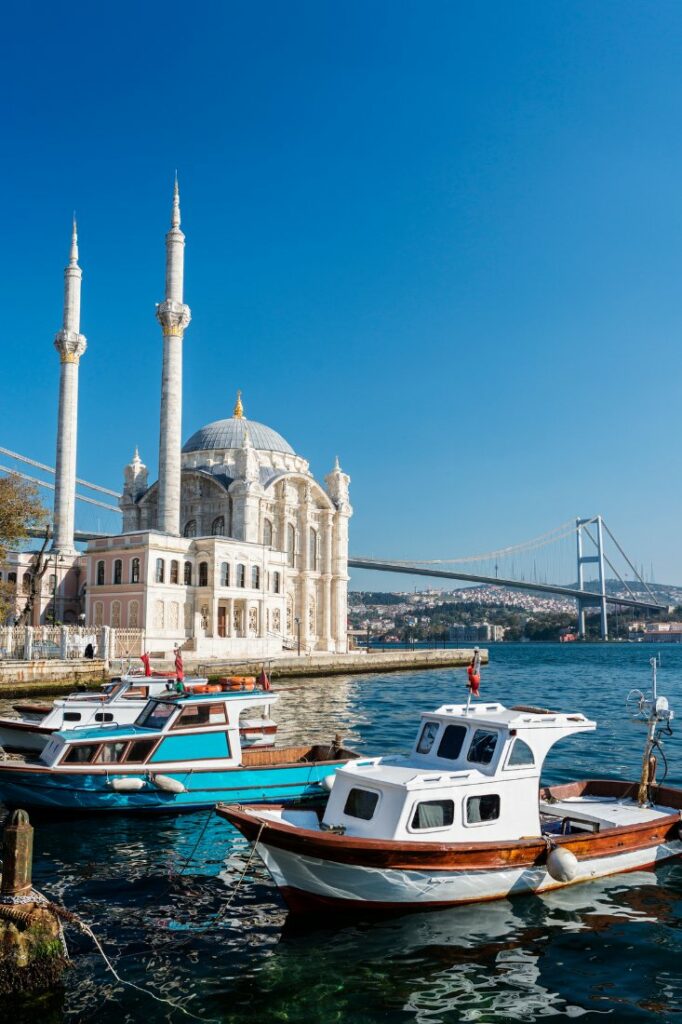 21. The Turkish post office did what?
In an effort to discourage people from using the old name of Constantinople, the Turkish post office from 1926 onwards refused to deliver mail that wasn't addressed to Istanbul.
This was all in an effort to distance themselves from the previous name and embrace a more nationalist Turkish identity.
22. Who visits Istanbul the most?
In 2019, Istanbul reported a record number of foreign visitors to their city, with over 45 million! This incredible figure was made up predominantly of Russians (15.6%), Germans (11.2%) and Bulgarians (6.0%).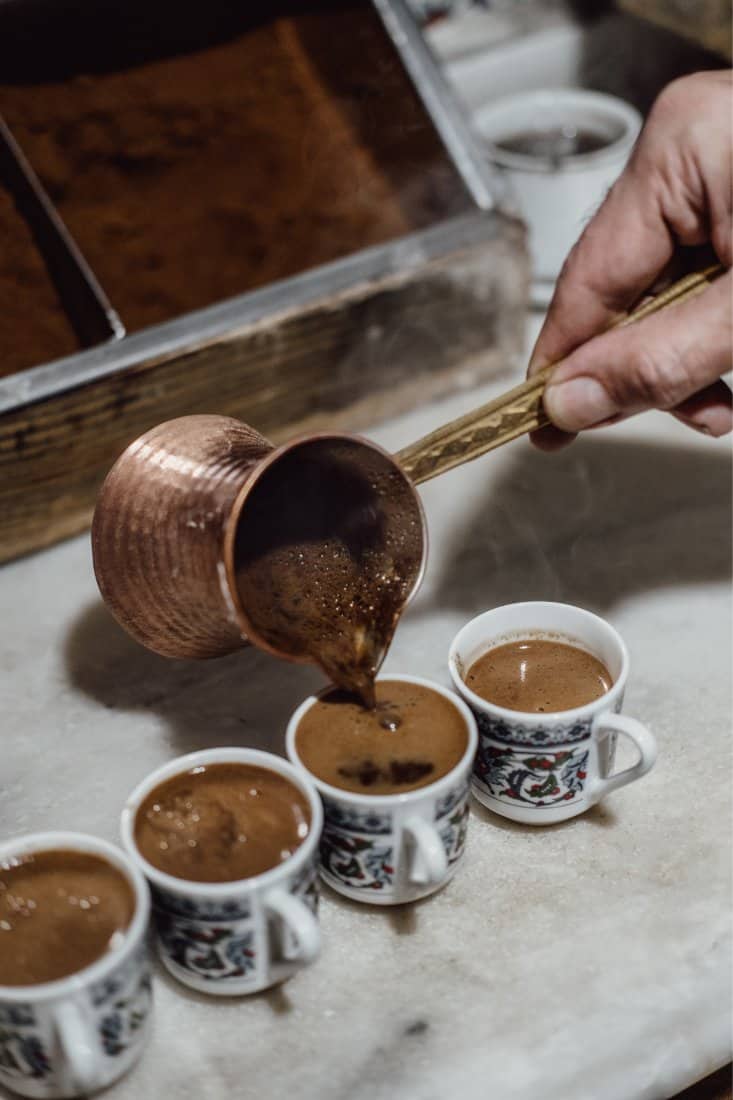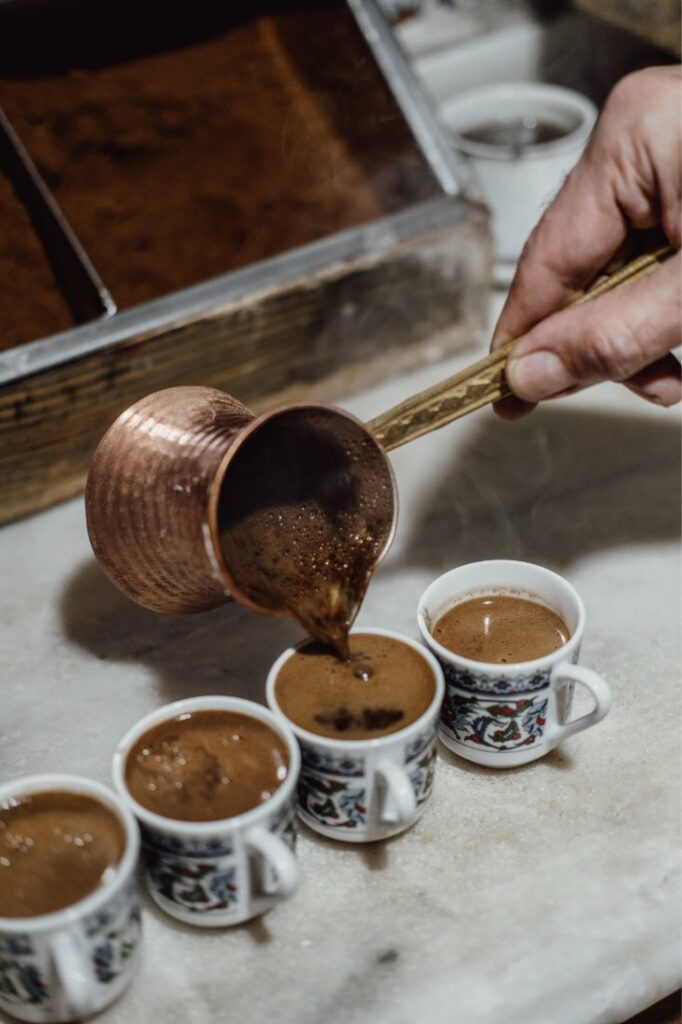 23. What are the best festivals in Istanbul?
Istanbul is most definitely a festival city! Here's a rundown of some of the greatest festivals Istanbul has to offer.
Istanbul International Music Festival (June/July), Istanbul Coffee Festival (October), Istanbul International Jazz Festival (July), and the Istanbul International Film Festival (April). Which one do you want to attend?
---
Who wants more fun facts?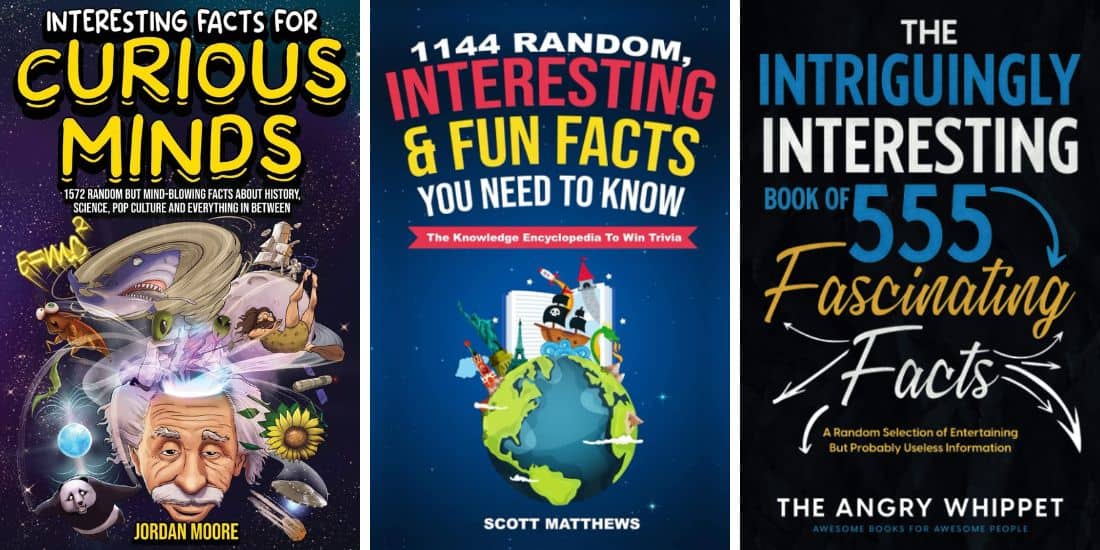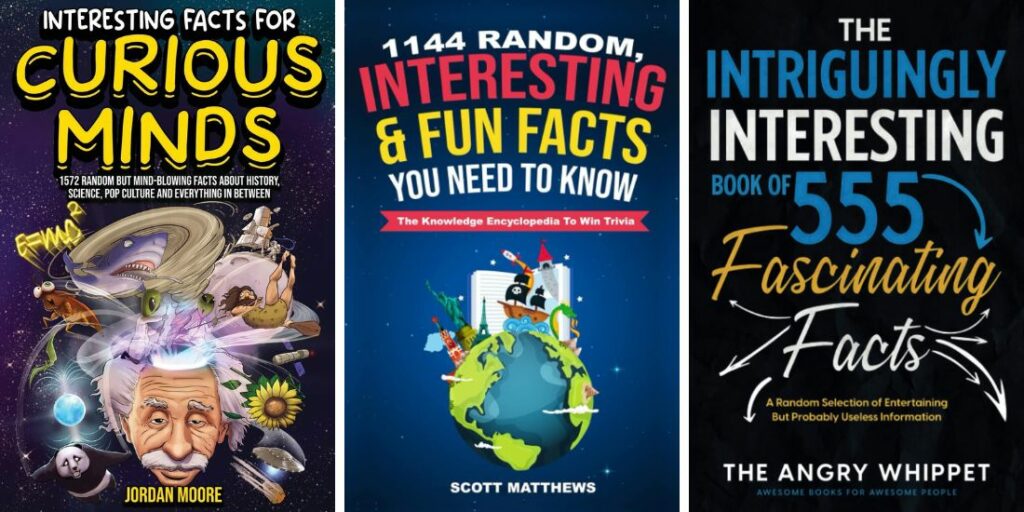 If you're looking for some recommendations, these are a few of our favorite fact books to buy. We use these when planning fun trivia nights with family and friends!
---
We really hope you enjoyed all our fun facts about Istanbul! Did you learn something new?
If there's any Istanbul facts we missed, you can let us know in the comments below and we'll add them to this article!