Looking for fun facts about the Taj Mahal? From architectural oddities to its often ignored origin story, we've got all the top facts you need to know!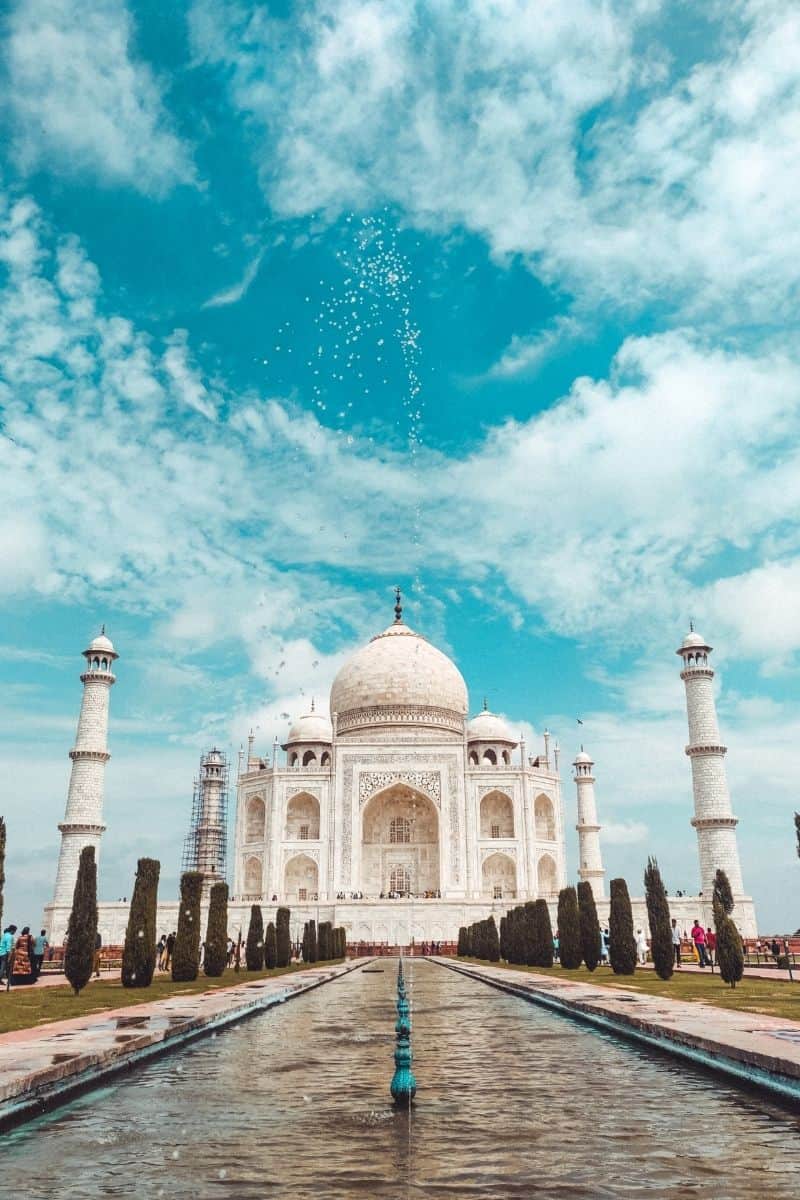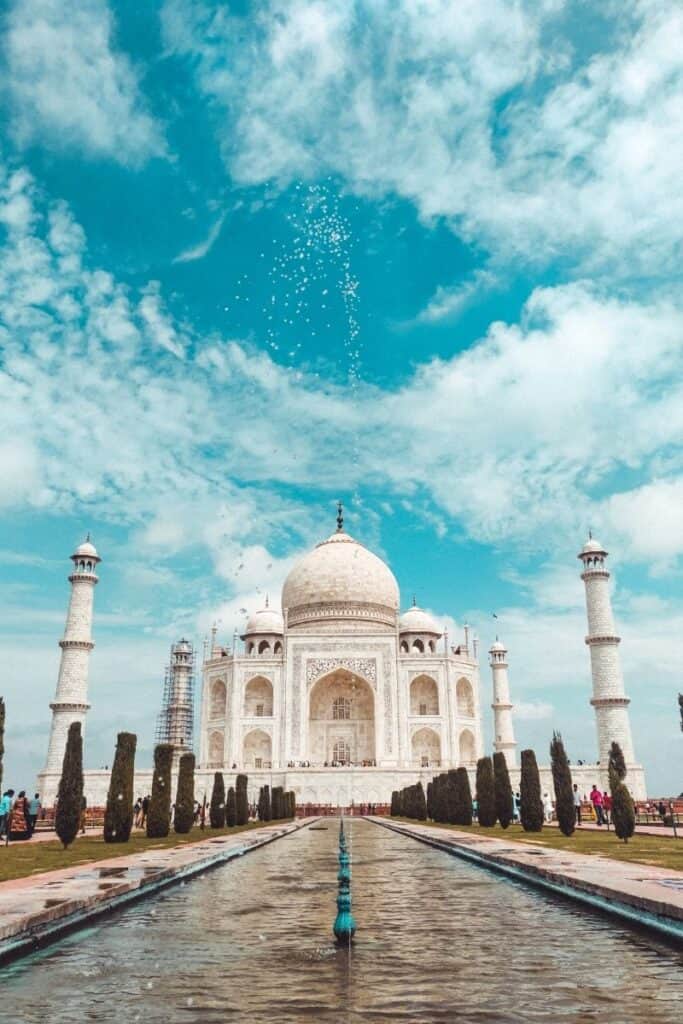 The Taj Mahal needs little in the way of introductions. It is widely recognized as a symbol of India, and millions of people visit each year. We been, and it's one of those places no matter how many pictures you see, nothing can quite prepare you seeing it with your own eyes in real life.
What we love about the Taj Mahal is there's more to this place than meets the eye. From its architectural inspirations to the extensive calligraphy etched into its walls, the are so many interesting and fun facts about the Taj Mahal.
So, if you're planning on visiting here, you can use this list to wow your travel buddy with your new knowledge all about the Taj Mahal.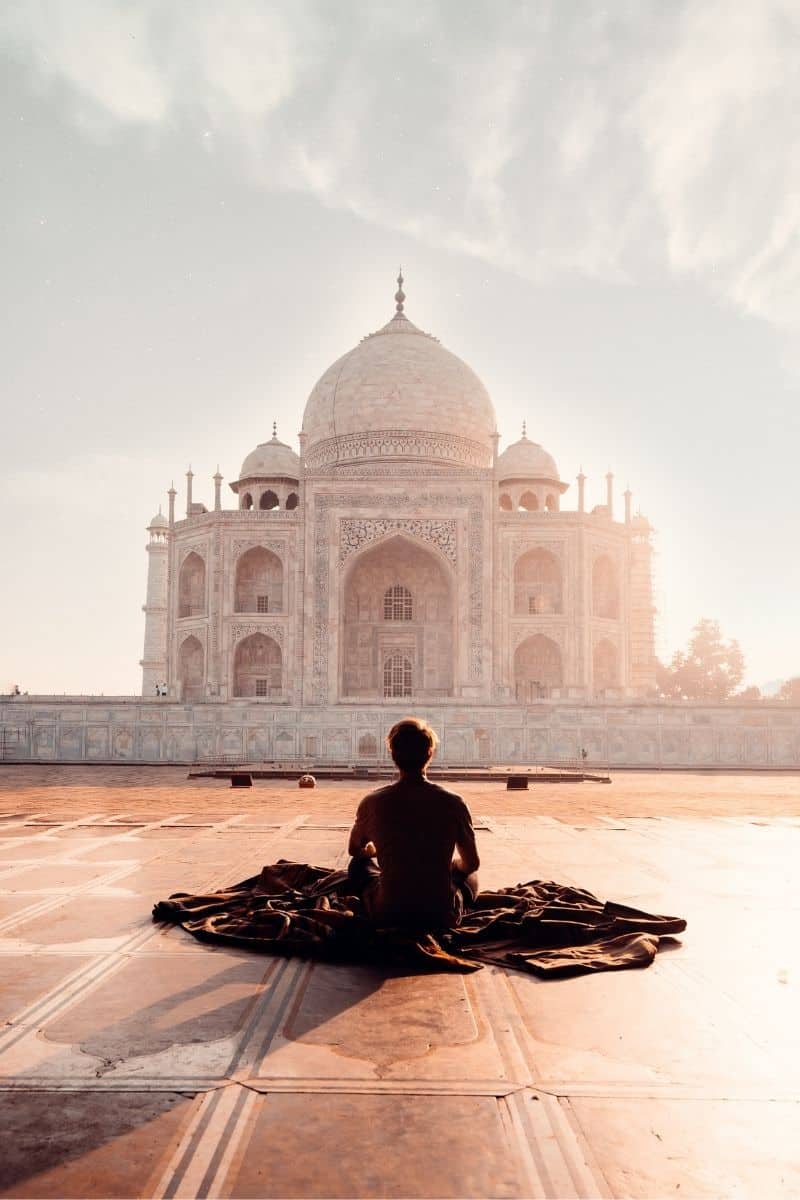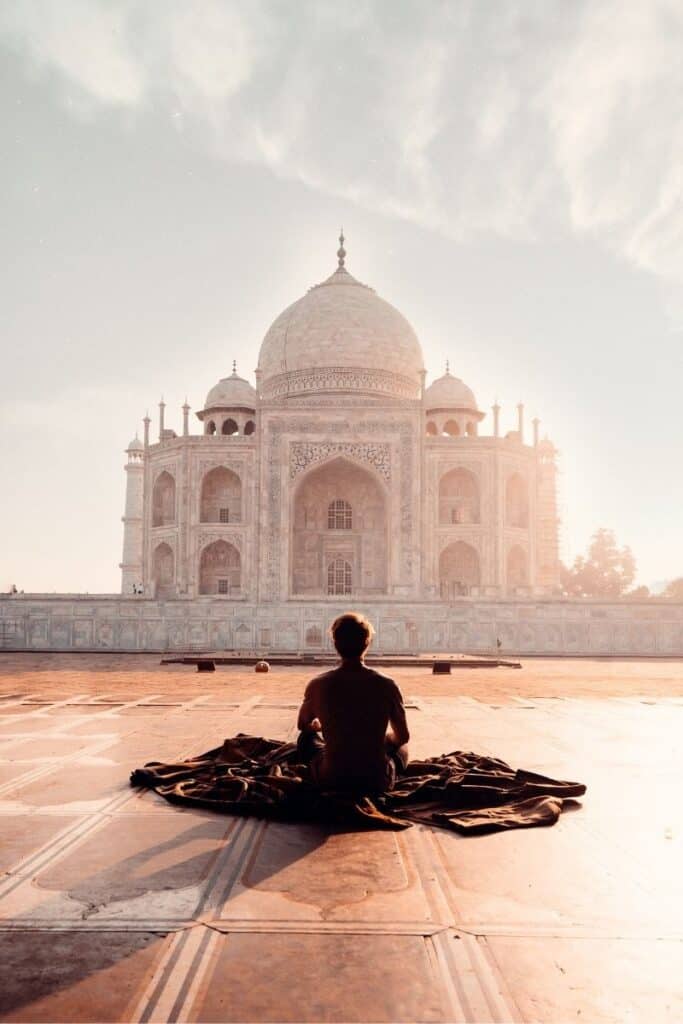 As one of the New Seven Wonders of the World, the Taj Mahal's fame isn't in question. Though its beauty and historical significance are appreciated by many, it's easy to forget the cultural and religious value it holds to millions worldwide. Many people visit for that reason alone, though the truth is it wasn't built with purely religious purposes in mind.
Rome wasn't built in a day, and the same could be said for the Taj Mahal. The manpower needed to bring the monument to life rivals that of the Pyramids themselves. Also, the cost of replicating such a project in the modern day is absolutely mind-blowing. Just wait until you see how much it would cost in today's money!
Whether you're here to find why was the Taj Mahal built or the labor required to bring it to life, you're in the right place. Hopefully these Taj Mahal facts will cover any questions you have on this monument, so read on to learn more!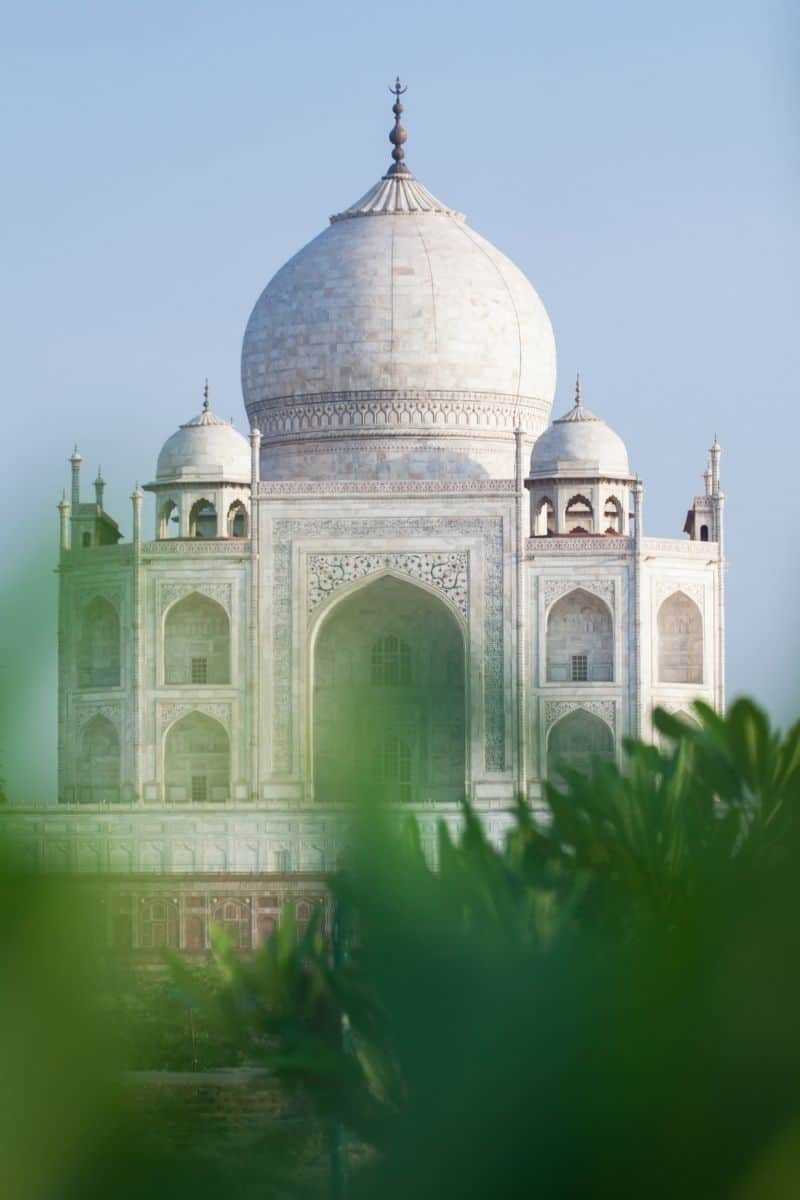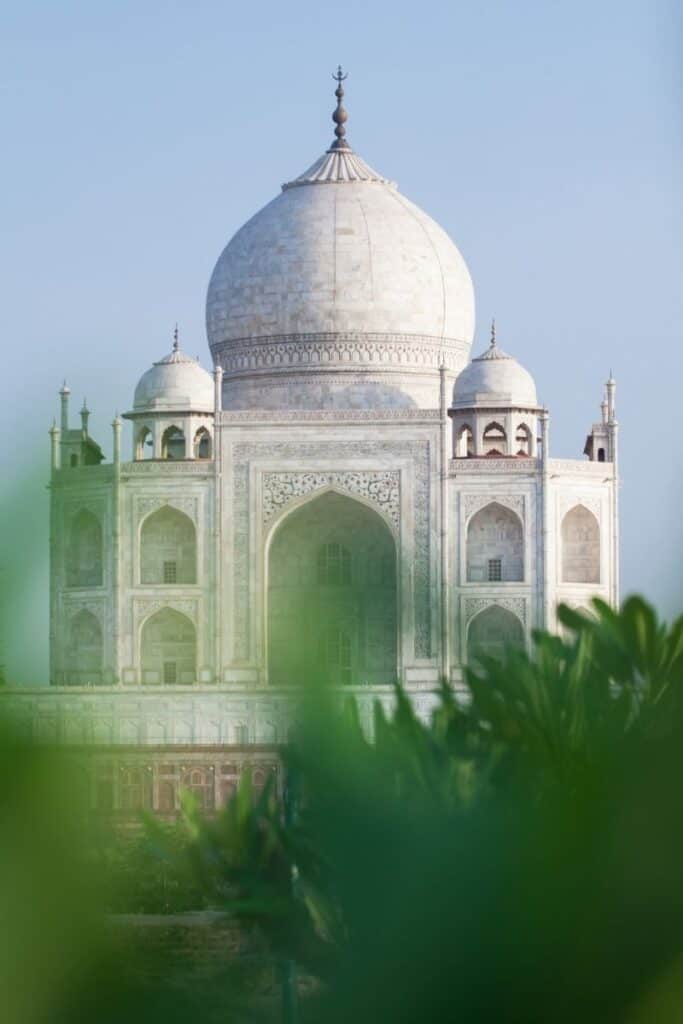 ---
15 Fun Facts About the Taj Mahal, India
1. It was built to honor the Emperor's favorite wife
We're kicking things off with why was the Taj Mahal built. While many of the world's most famous buildings commemorate emperors, kings and pharaohs, the Taj Mahal was built to honor the Emperor's beloved wife, Mumtaz.
She was Shah Jahan's second wife and bore him 14 children before her death. Once she passed away, he commissioned the Taj Mahal in tribute to her memory. And what a tribute it was!
2. It's covered in Arabic calligraphy
The Taj Mahal is covered in Arabic calligraphy, primarily taken from the Quran.
These are beautifully inscribed in various locations across the face of the building, with one of the most prominent reading: "O soul, you are at rest. Return to the Lord in peace with him, and he at peace with you."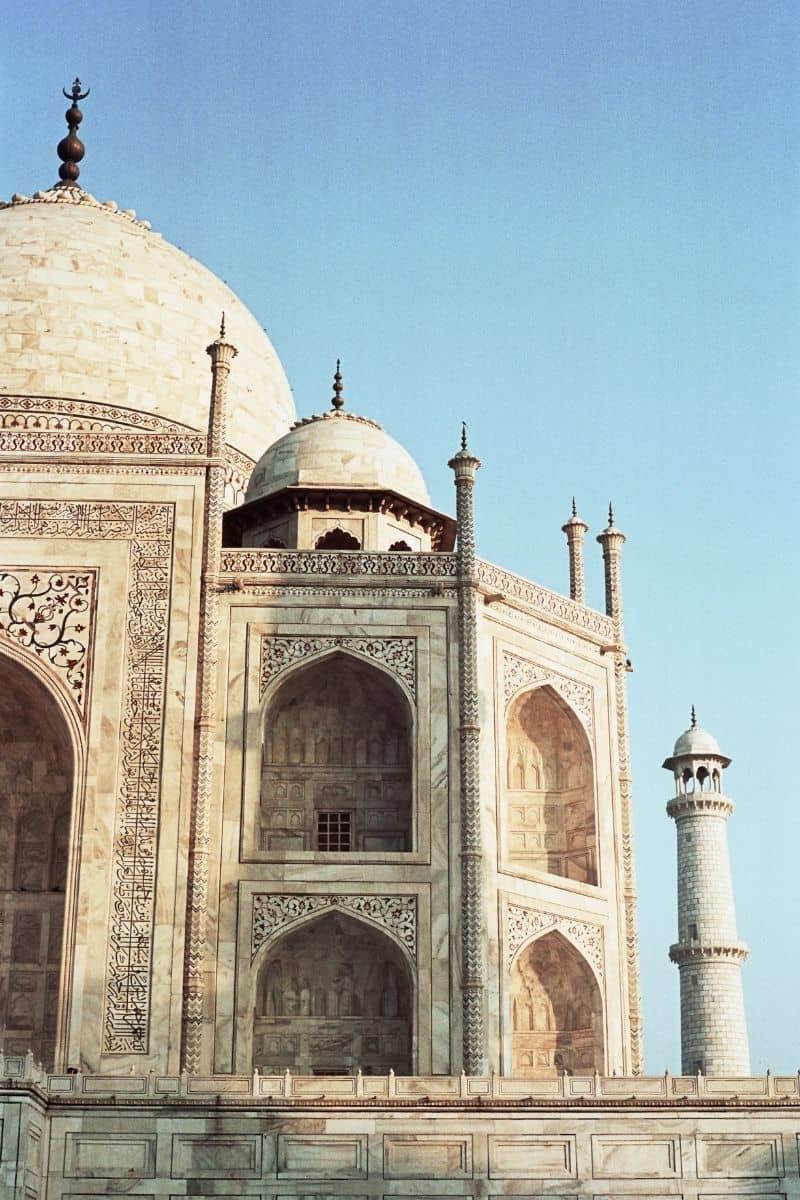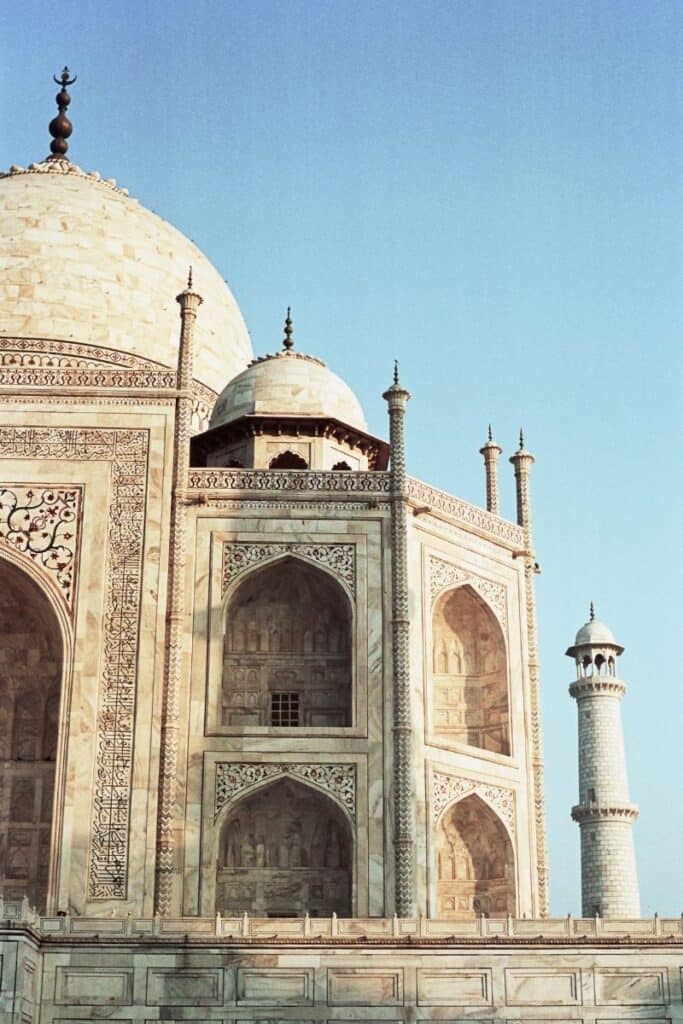 3. Though the calligrapher himself was extremely humble
Despite the beauty of the Taj Mahal's calligraphy, its author was incredibly humble in signing his own work.
There is an inscription that identified him to historians when he signed one of the walls with "written by the insignificant being, Amanat Khan Shirazi." Imagine his surprise if he were to learn how highly regarded his talents are today!
4. The Taj Mahal is one of the 'New Seven Wonders of the World'
In 2007, a Swiss foundation held a global vote on a new Seven Wonders of the World. Over 100 million votes were cast in total, with the Taj Mahal being included in this prestigious list.
However, the results were contentious in certain circles, particularly given the exclusion of Athen's famed Acropolis.
5. Its architecture is a blend of many cultures
Though often recognized as an example of Mughal architecture, the Taj Mahal blends Ottoman Turkish, Persian, and Indian elements.
It's believed inspiration was taken from Timurid and Mughal buildings, such as the Gur-e Amir and Itmad-Ud-Daulah's Tomb, both of which were constructed with similar purposes in mind.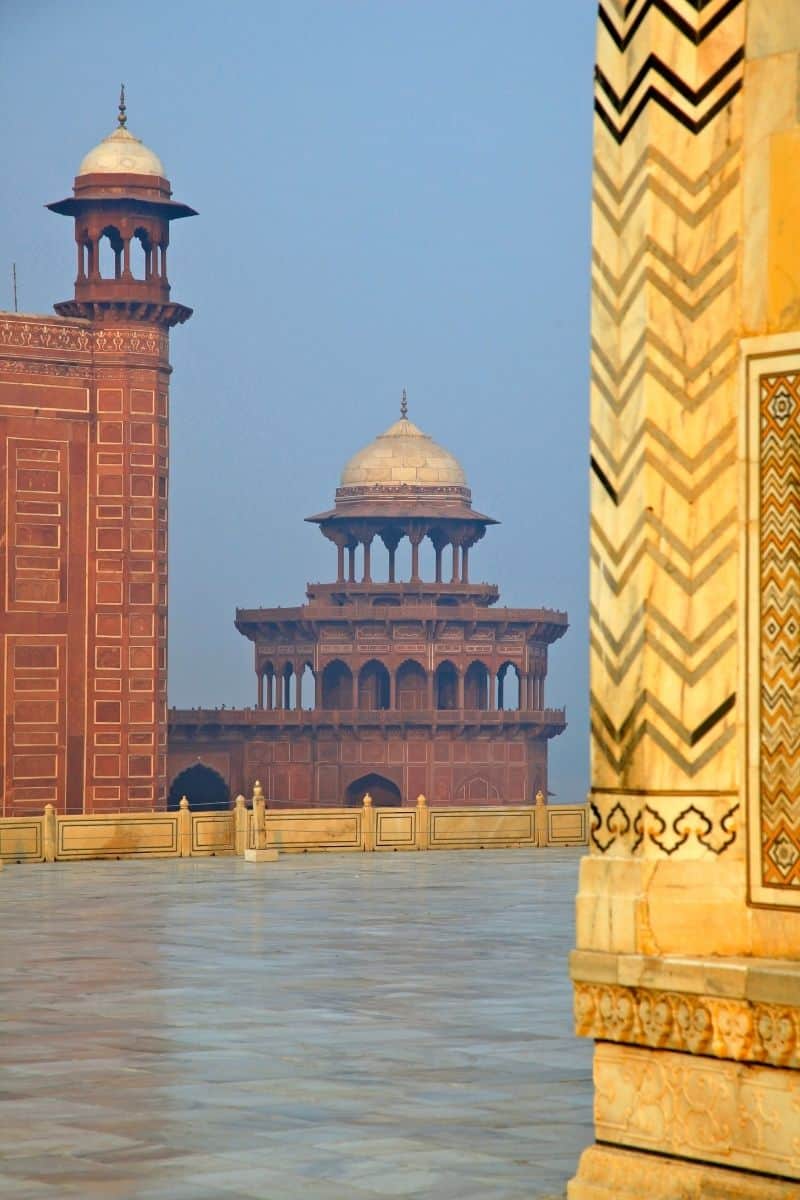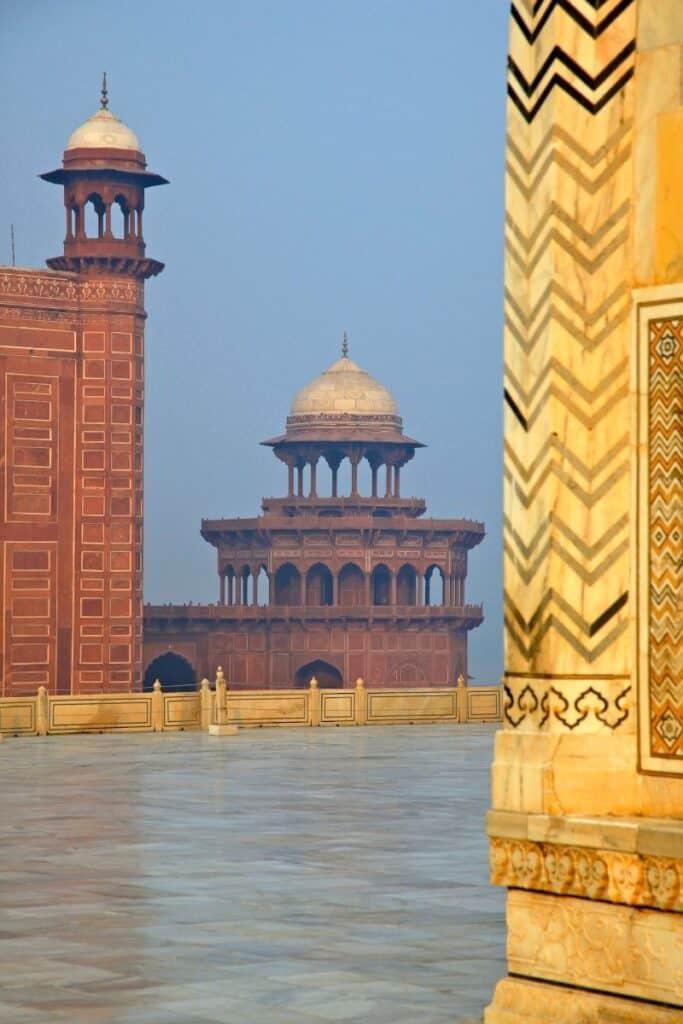 6. It wasn't originally supposed to be built in Agra
While the Taj Mahal was eventually built in Agra, historical sources suggest it was initially planned for construction in Burhanpur, where Mumtaz sadly passed away.
Unfortunately, it wasn't possible to supply Burhanpur with the amount of white marble needed, and plans were eventually made to build it in Agra instead. This is why the history of the Taj Mahal is so fascinating.
7. The Emperor and his favorite wife are entombed inside
The Taj Mahal is much more than an architectural wonder – it's also the final resting place of Mutaz and Mogul Emperor Shah Jahan.
It was initially designed to house Mumtaz alone, but Shah Jahan was deposed by his own son soon after its construction and lived under house arrest until his death when he was buried beside his wife.
8. It was designed to protect the tomb within, even if damaged
Perhaps the most ingenious of our Taj Mahal facts is the thought that went into its design.
The architects who designed the mausoleum put great thought into potential catastrophes that may befall it and designed its pillars to tilt outwards slightly. This meant that in the event of collapse, they'd fall away from the tomb, protecting its inhabits from harm. Clever, huh?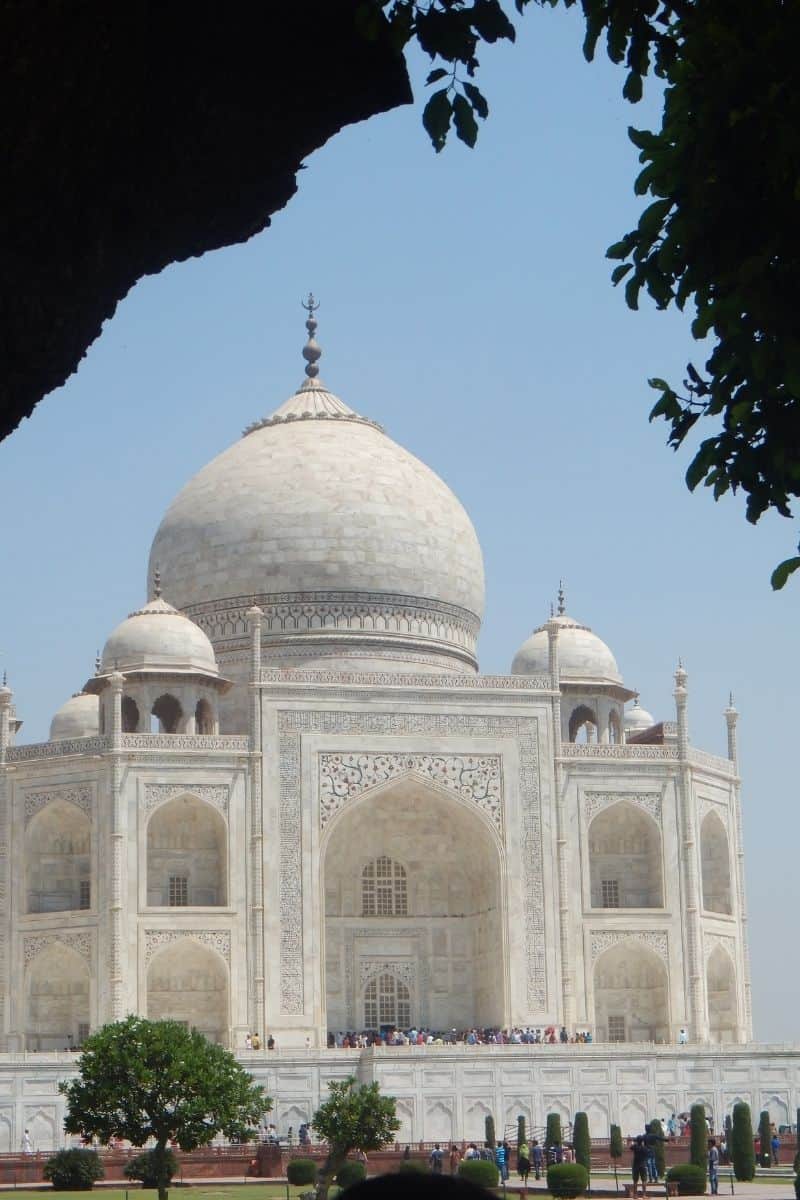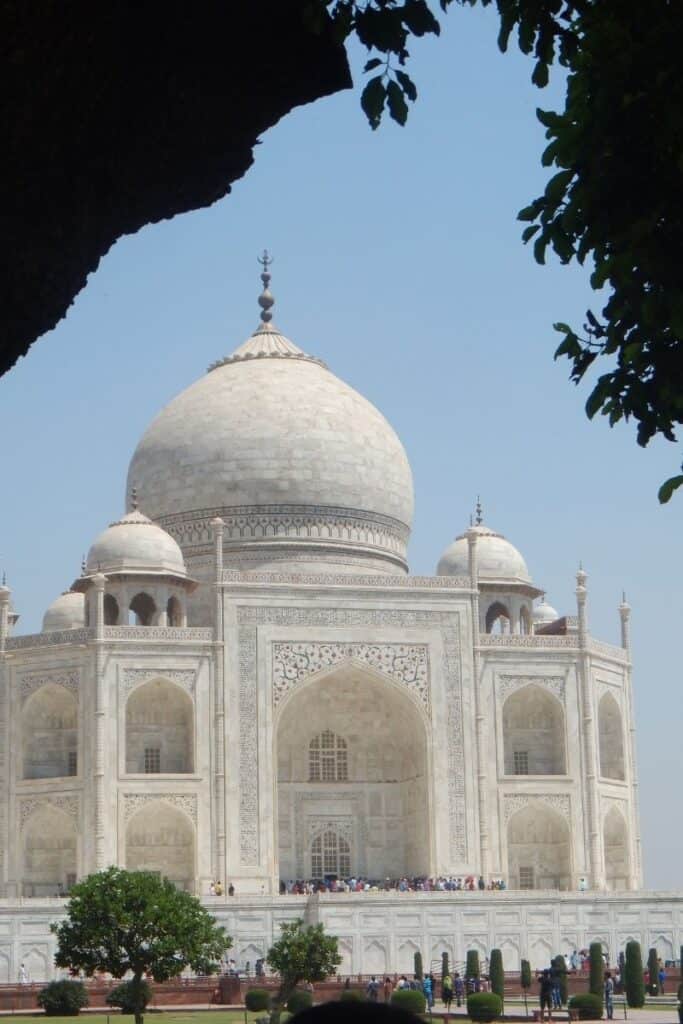 9. The labor it took to build was staggering
Modern estimates suggest that it took approximately 22,000 laborers and 1000 elephants to see the Taj Mahal project through to its conclusion.
Once it was finished, there was a huge brick scaffolding surrounding the building. Shah Jahan was told this could take years to dismantle. As a way around this, Shah Jahan decreed that anybody who wanted to keep the bricks for themselves when they dismantled it, could do so. With that motivation, apparently all the scaffolding was dismantled in a single night!
10. It cost almost $1,000,000,000 to build in today's money
Further estimates suggest that the Taj Mahal cost 32,000,000 rupees by the time it was completed in 1643. Adjusted for inflation in 2015, this was equivalent to 52.8 billion rupees, or $827 million US dollars.
By comparison, the Empire State Building only cost $564 million US dollars to build when adjusted for inflation in 2019. We're talking very big bucks here! This is by far one of the most interesting facts about the Taj Mahal.
11. And yet the tomb itself is plain and unadorned
Although no expense was spared in its construction, the Taj Mahal's tombs are entirely devoid of decoration or adornment, in accordance with Muslim customs.
To decorate the graves would be an inappropriate expression of vanity. The lower level of the Taj Mahal is thus plain and unelaborate, especially when compared to its lavish exterior.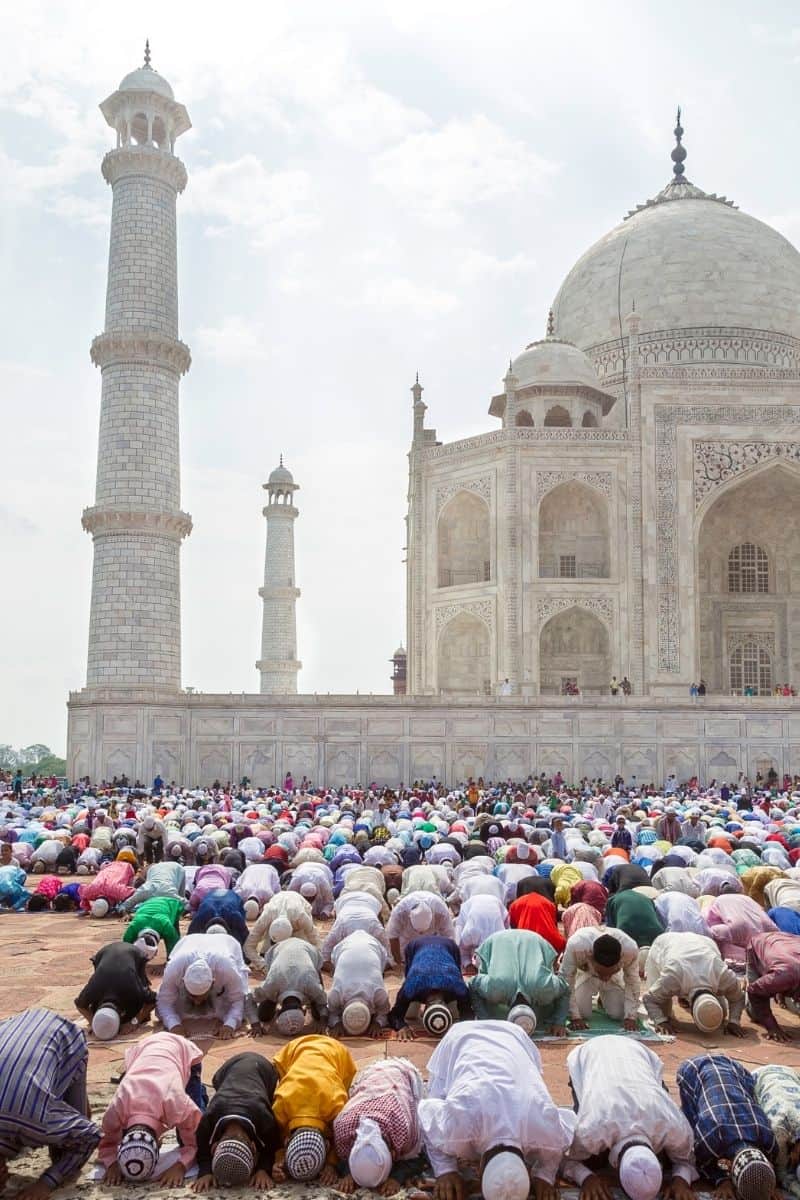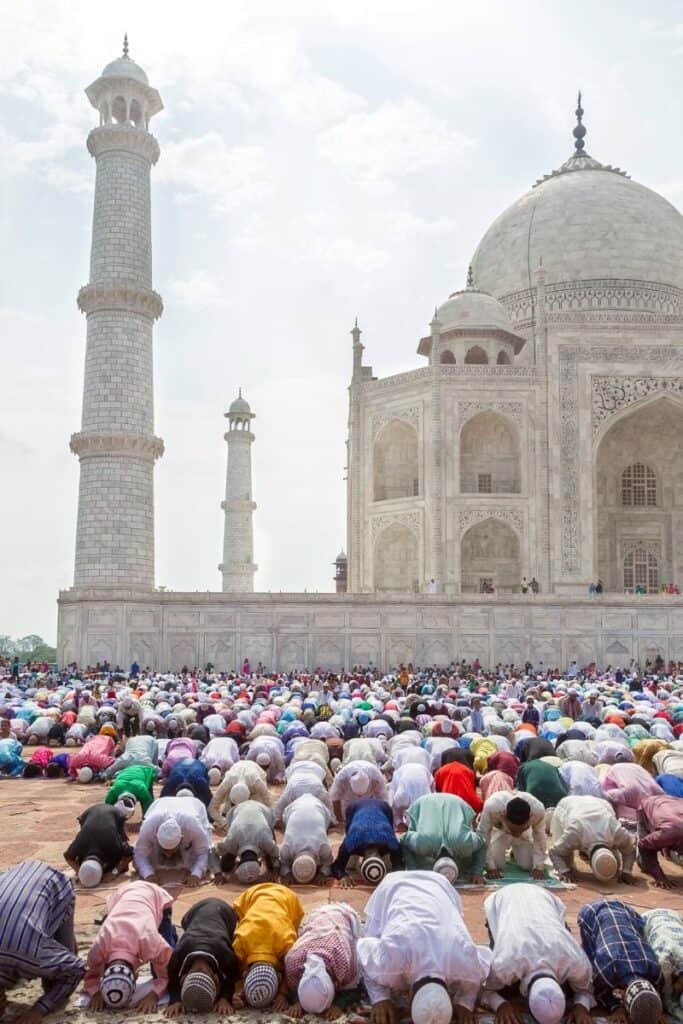 12. Fridays are reserved for Muslim prayer
Despite the Taj Mahal's massive tourist appeal, the building is operated as per the faith it represents. The building is customarily closed on Fridays, only admitting Muslims to the complex for prayers at the on-site Mosque between 12pm and 2pm.
Tourists aren't permitted to enter the complex at all during this time.
13. No traffic is allowed within 500 Meters
Pollution is a significant problem in India, and the authorities have done their best to prevent damage from being done to the Taj Mahal as a result.
Cars and buses are prohibited from passing within 500 meters of the building, preventing exhaust fumes from further tarnishing the building's ornate exterior.
14. Legends state it was supposed to have a dark twin
Though completely unsubstantiated by most other sources, the writings of French explorer Jean-Baptiste Tavernier tell of a conversation with Shah Jahan a year before his passing.
He supposedly suggested during this conversation that he'd planned to build a second mausoleum across the Yamuna River as his own crypt, its black coloring reflecting the Taj Mahal's white. Quite how Shah Jahan had this chat while under house arrest is left unclear though!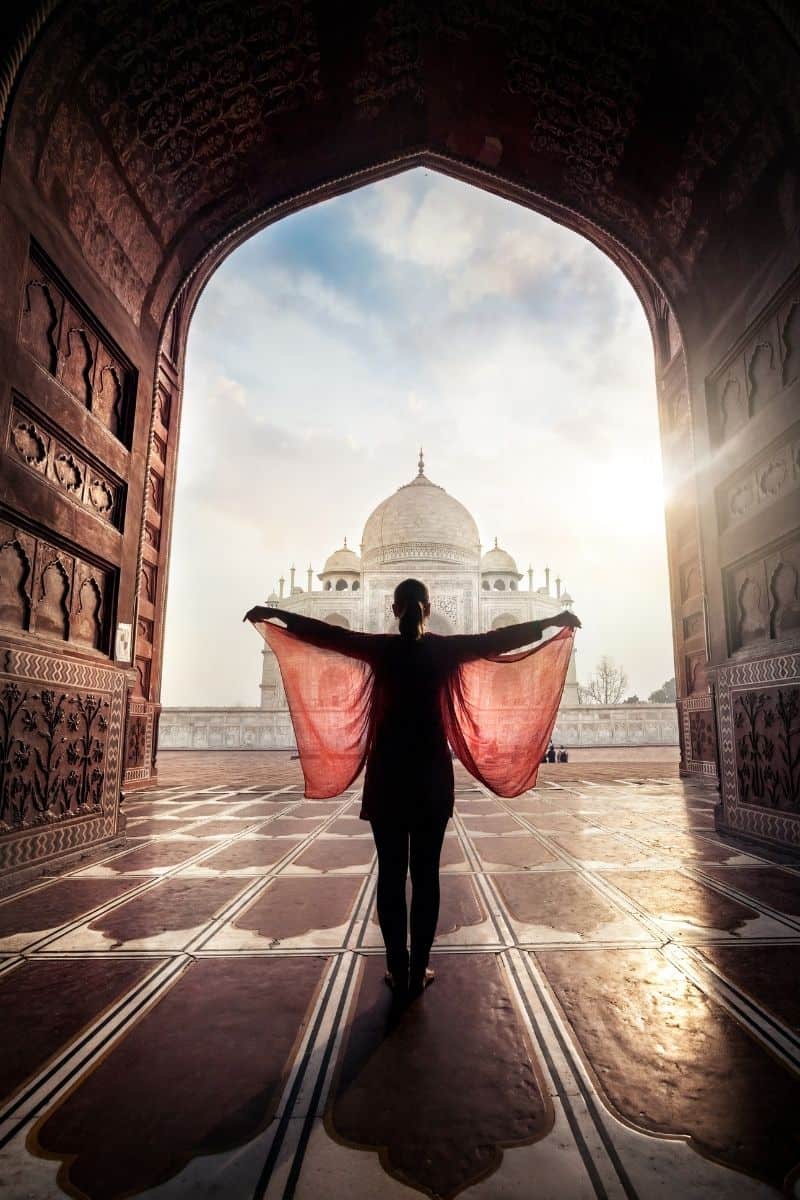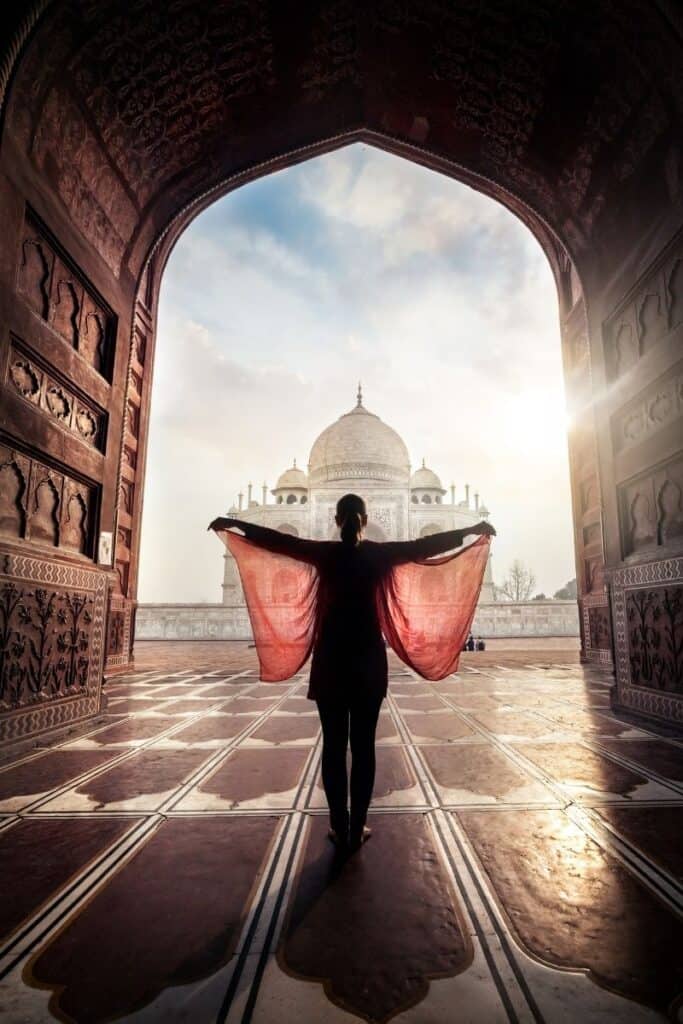 15. It attracts over 8 million tourists each year
Love Taj Mahal stats? Then this one is for you As India's most famous landmark, the Taj Mahal attracts up to 8 million visitors each year. It operates on a two-tier pricing system, with foreigners paying significantly more than locals.
The most famous visitors over the years have been Queen Elizabeth II, Princess Diana, Jimmy Carter and George H. W. Bush.
---
Who wants more fun facts?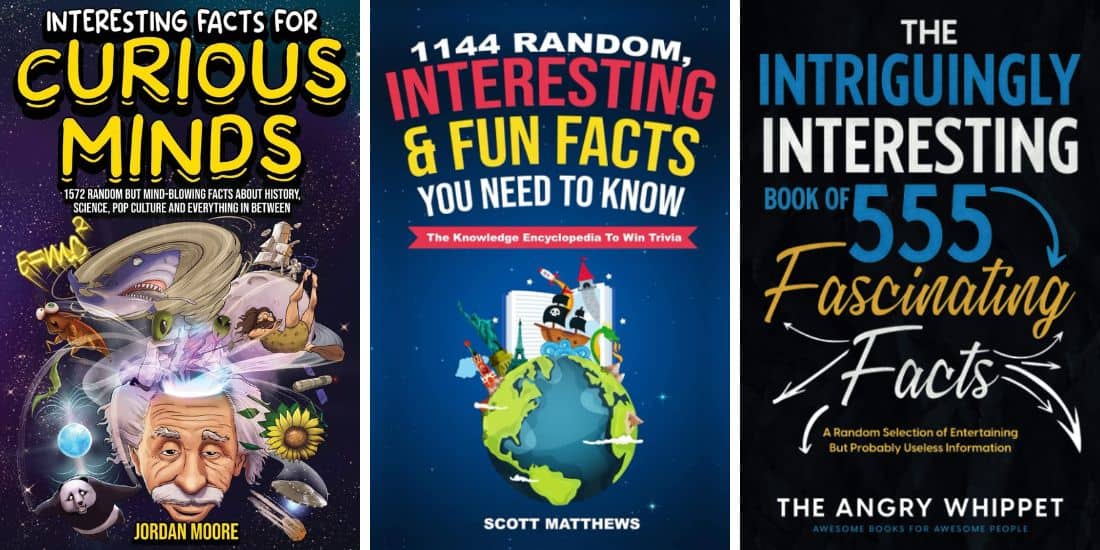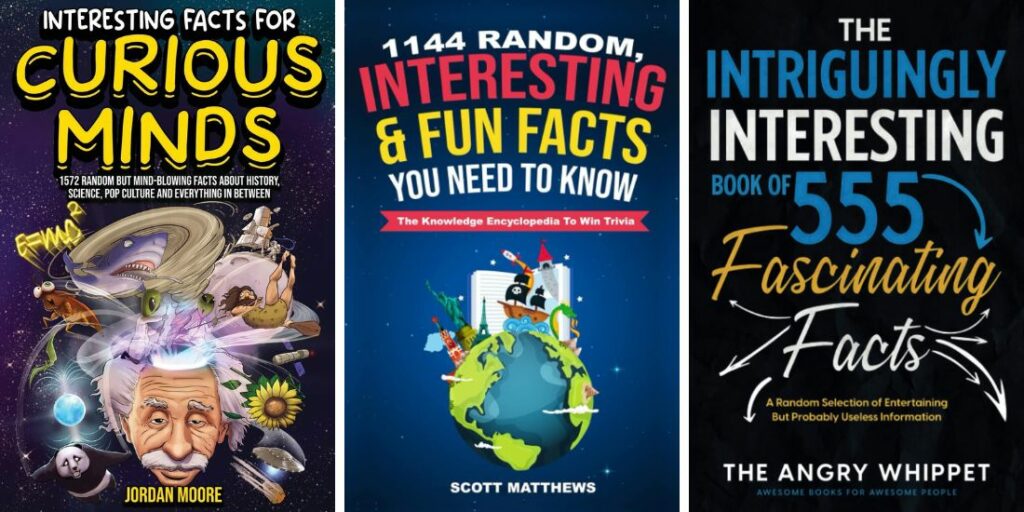 If you're looking for some recommendations, these are a few of our favorite fact books to buy. We use these when planning fun trivia nights with family and friends!
---
Were any of our fun facts about the Taj Mahal particularly surprising to you? We've certainly learned a thing or two, putting this all together!
If you've any of your own Taj Mahal facts to share with us all, feel free to leave us a message in the comments section below!